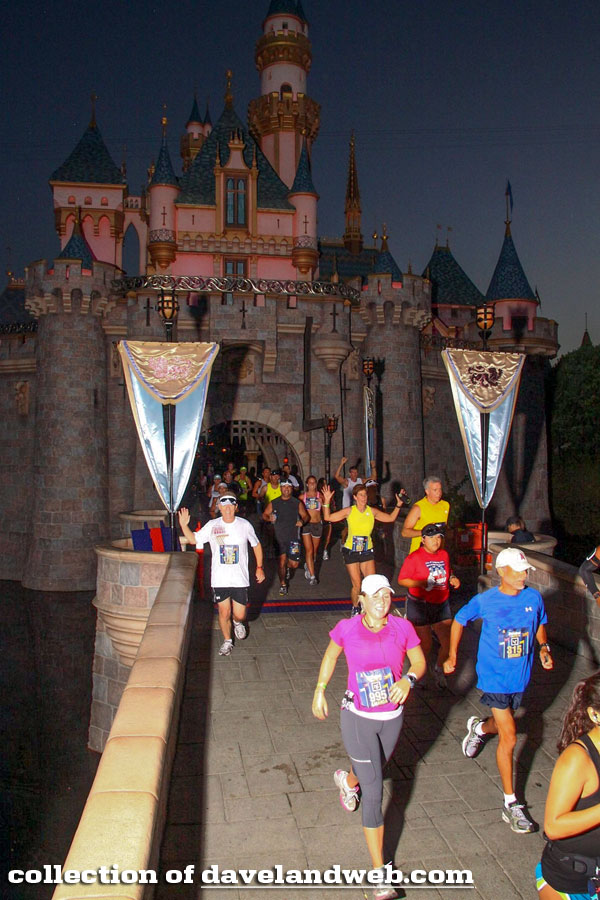 It was an earlier start than usual (5:45 vs. 6 am), but that was ok with me, as increasing temperatures during the day can mean a world of difference in how fast you run. It was a cool morning as I walked to the starting line, and fortunately, I was in corral "A," so I was in the first group out of the gate. The first 3-4 miles are the best, as you run through Disneyland, DCA, and all of the cool backstage areas that guests rarely see.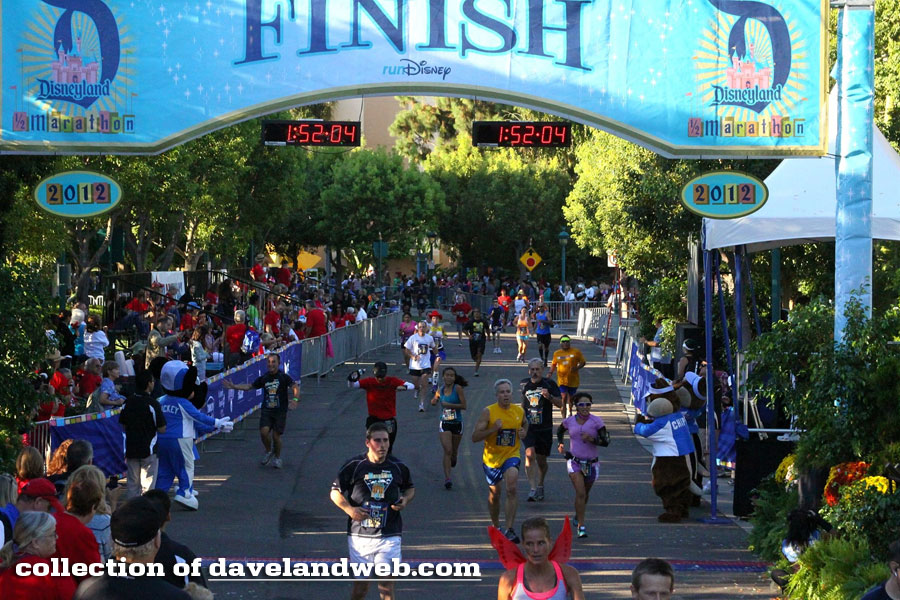 Although I didn't meet my goal of 1:45, I still shaved over 3 minutes off my previous personal best to come in at a chip time of 1:50:35. I was pretty pleased.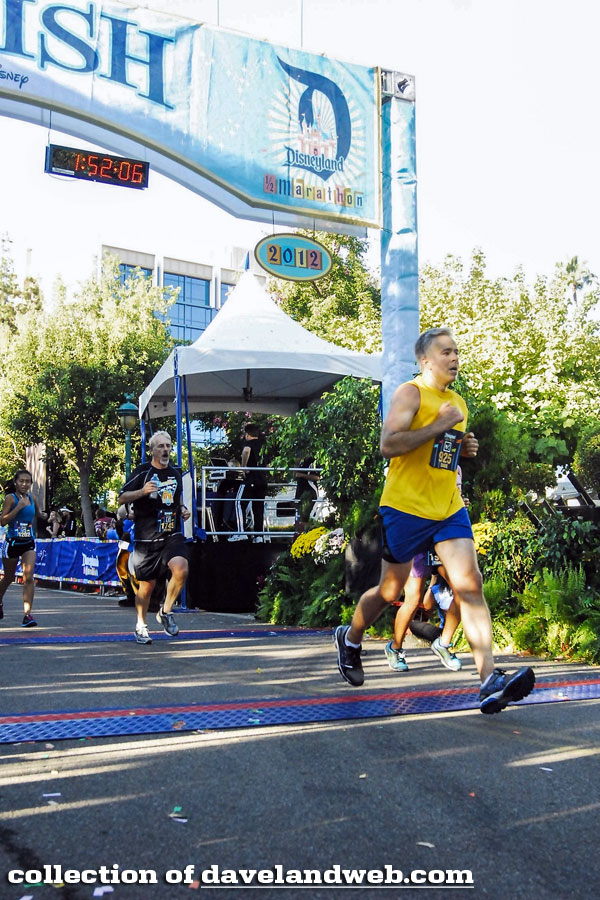 The medals given out are some serious bling.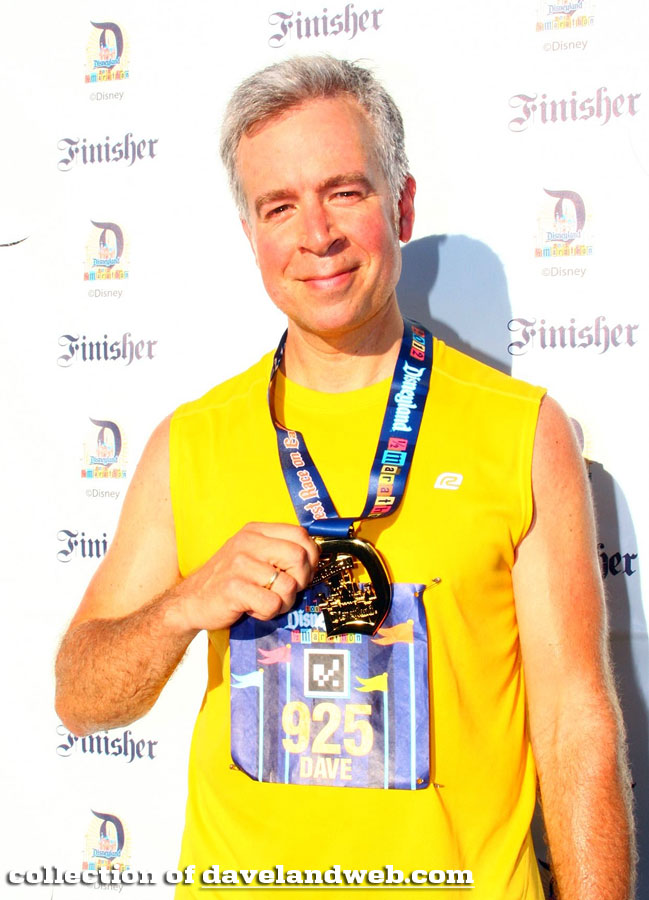 After the race, the champagne was popped and then it was time to head to the park. 2/3 of the TDD Gang joined us for an absolutely awesome day. Lunch wasn't until 2pm, so the first stop was Fiddler Fifer and Practical Cafe on Buena Vista Street at DCA for some snacks and Starbucks.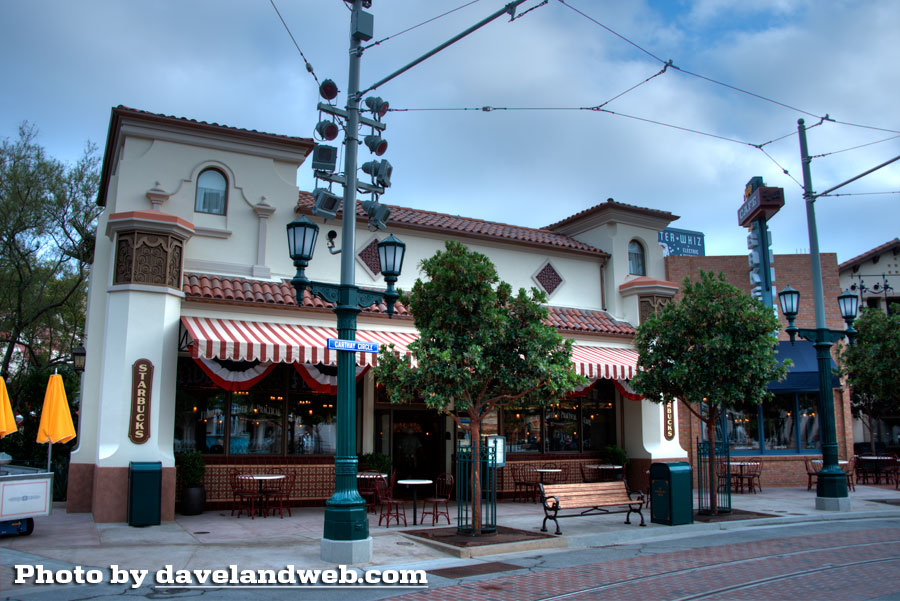 I really like the concept of this restaurant; large yet cozy, there always seems to be seating even when the place is filled with guests. I also love the various posters and props that decorate the walls.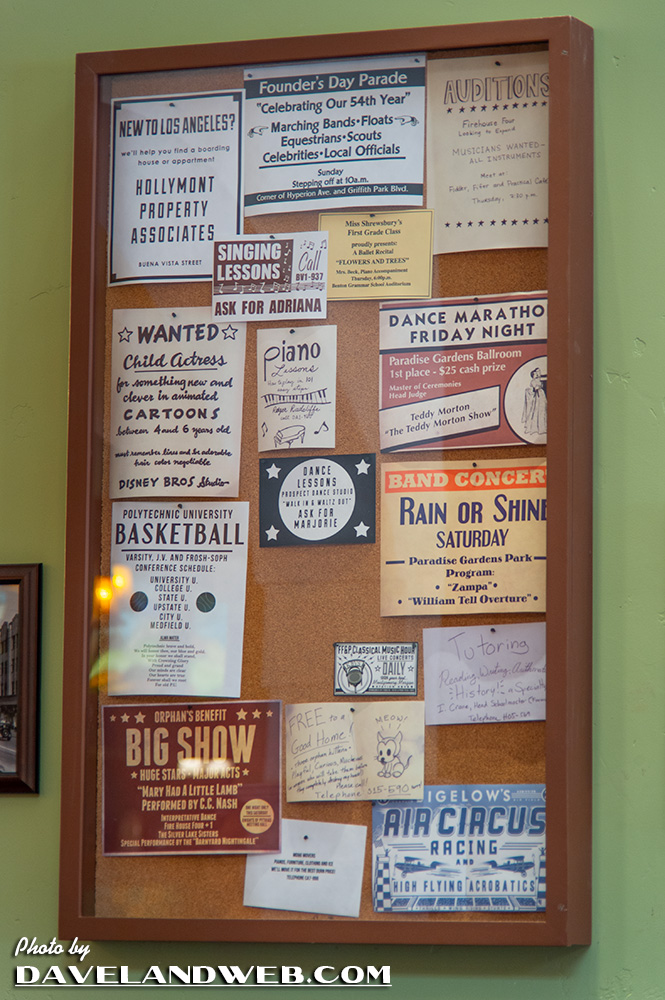 I'd love to see these gals perform!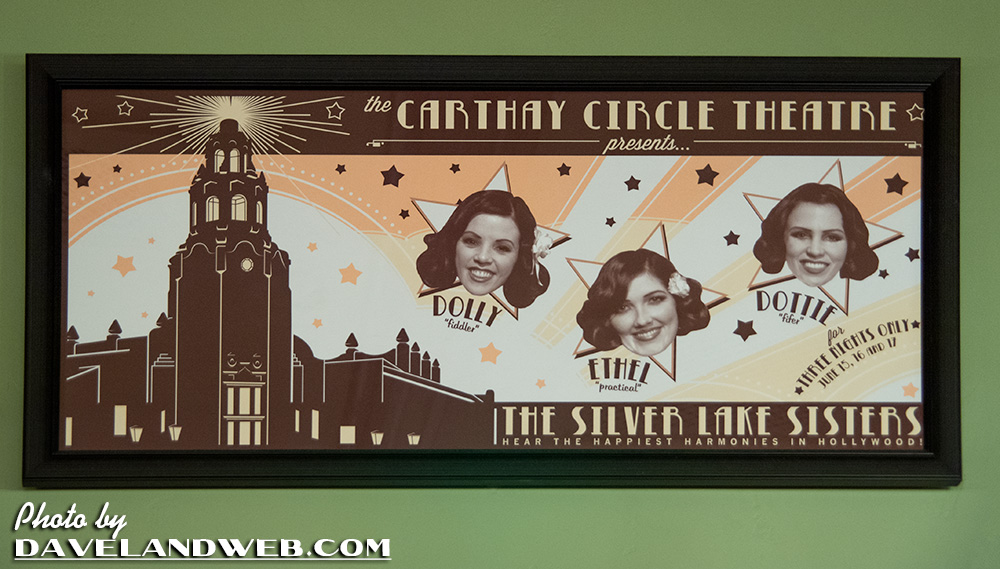 Although the Silver Lake Sisters weren't performing that day, the Red Car News Boys were.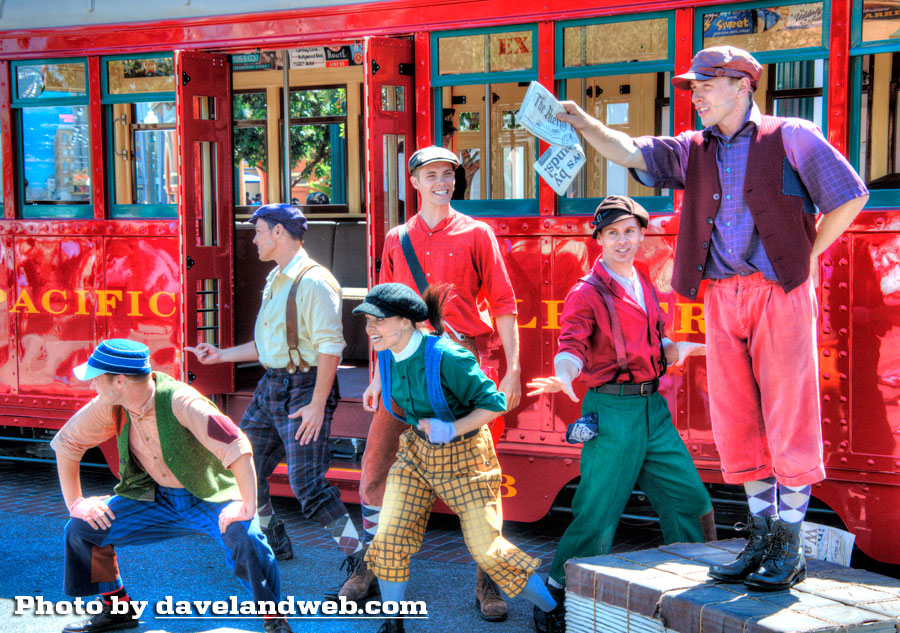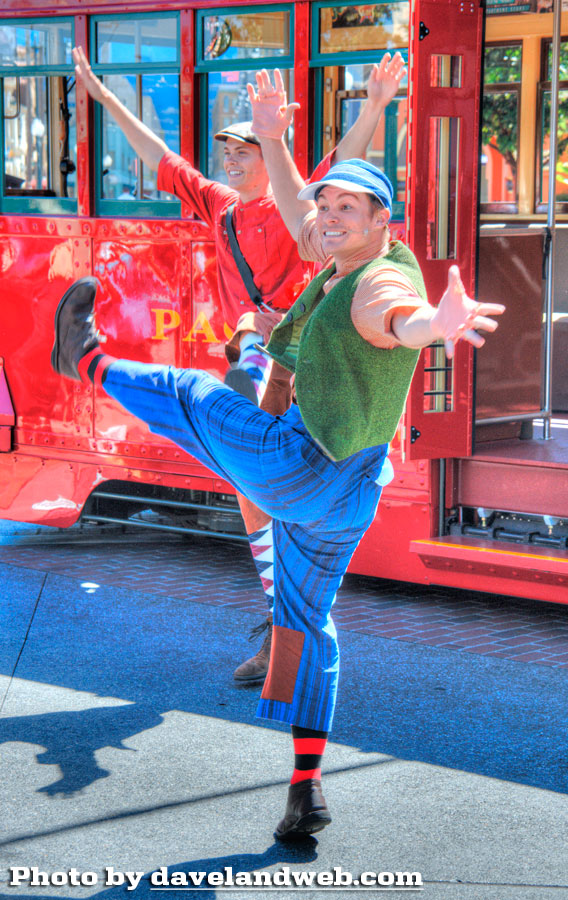 A face only a mother could love.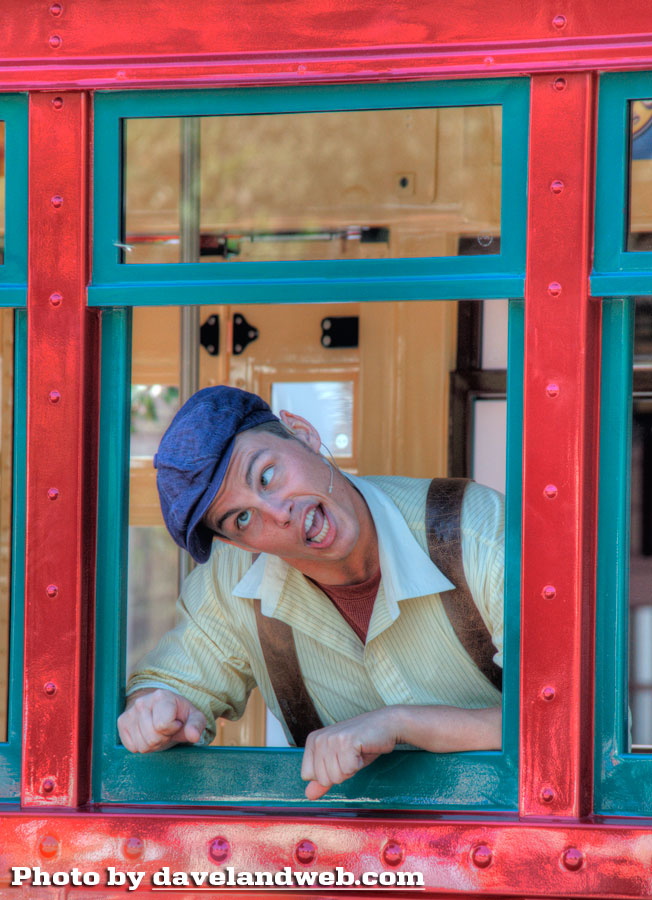 We had about two hours to go til lunch, and Doug had never been on Radiator Springs Racers, so we decided to attempt the single rider line to save time.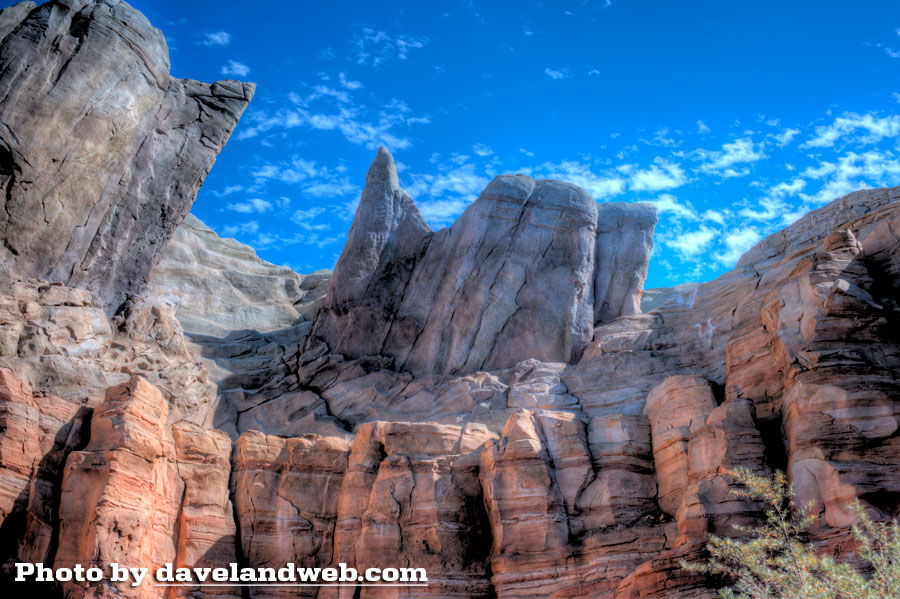 Unfortunately, we used every bit of that two hours waiting for an attraction that continually broke down. Still, it allowed us to make use of the time by (what else?) taking photos. Here is the beautiful and talented Michaela from
Tours Departing Daily
: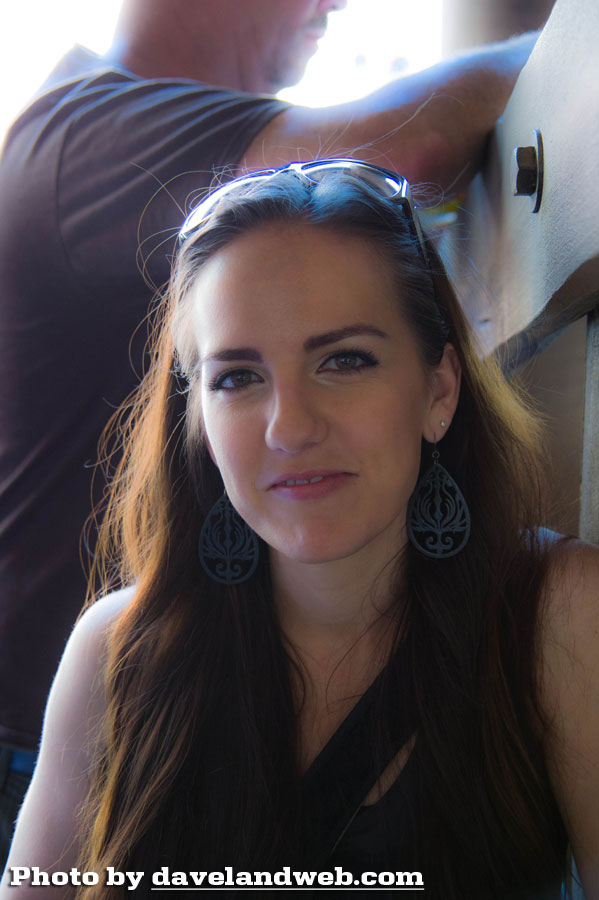 Her hubby Matt was too busy taking photos to pose.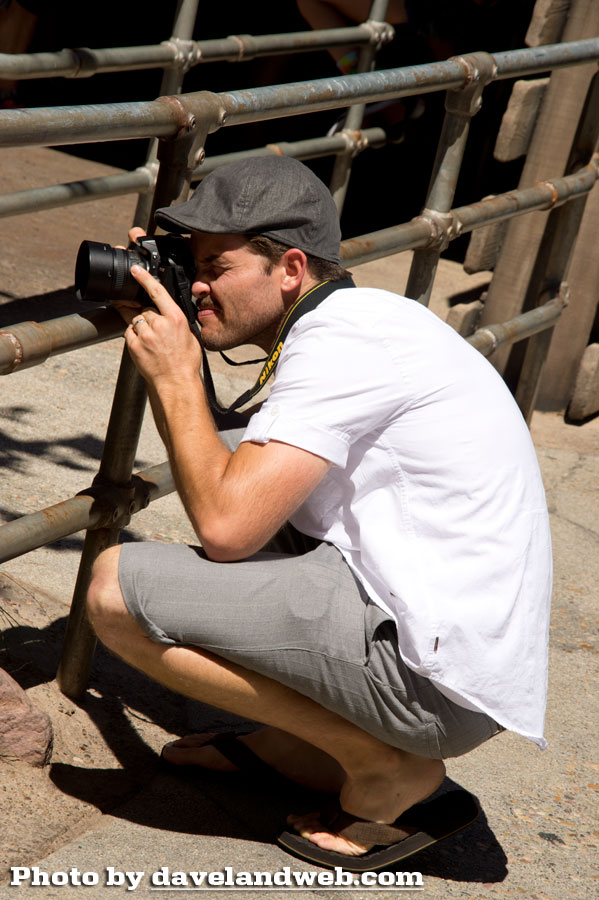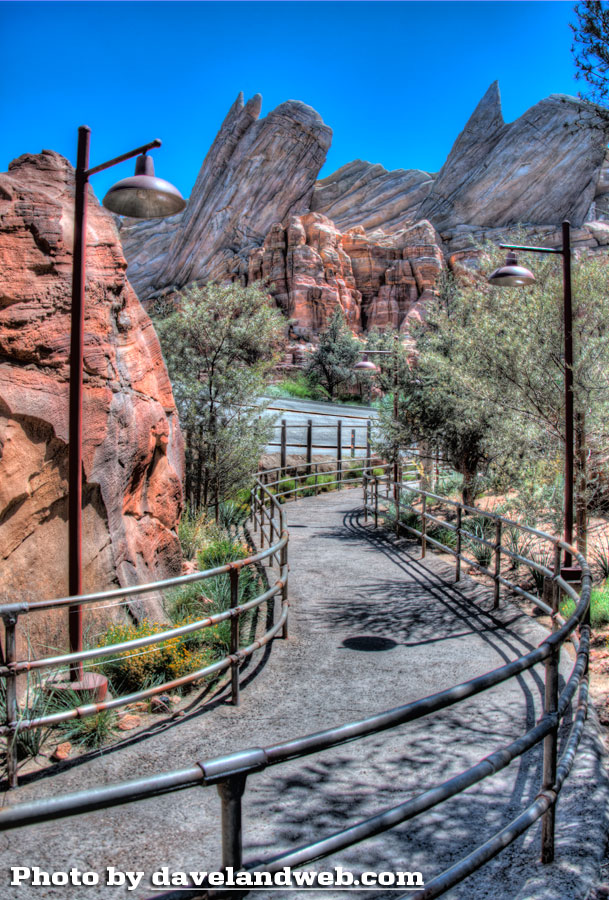 The attraction and queue are so well designed that it is easy to keep busy noticing all of the cool details.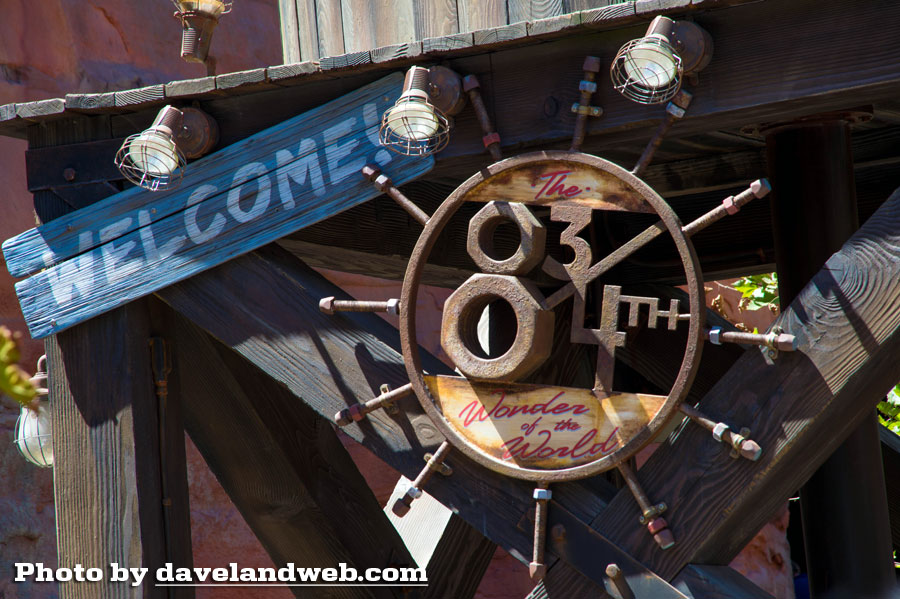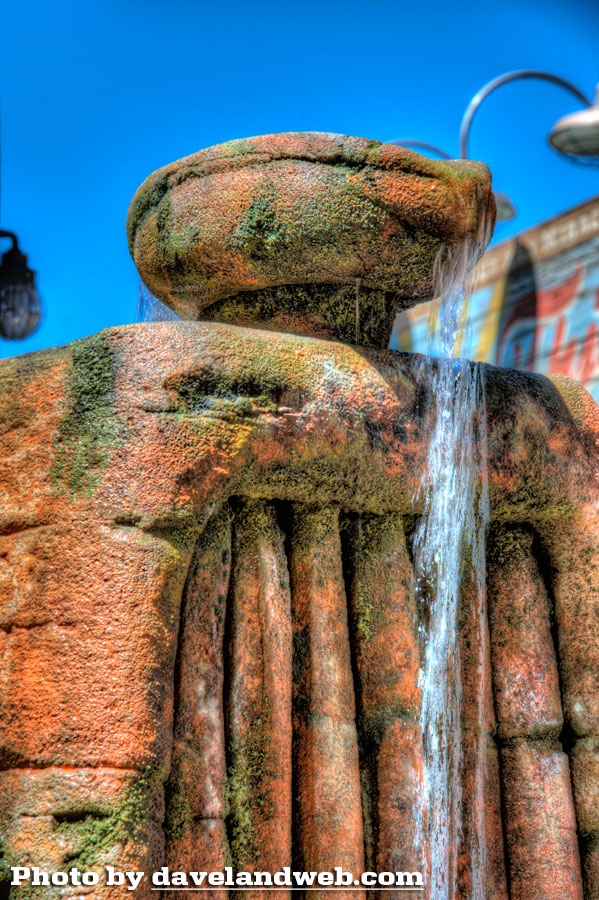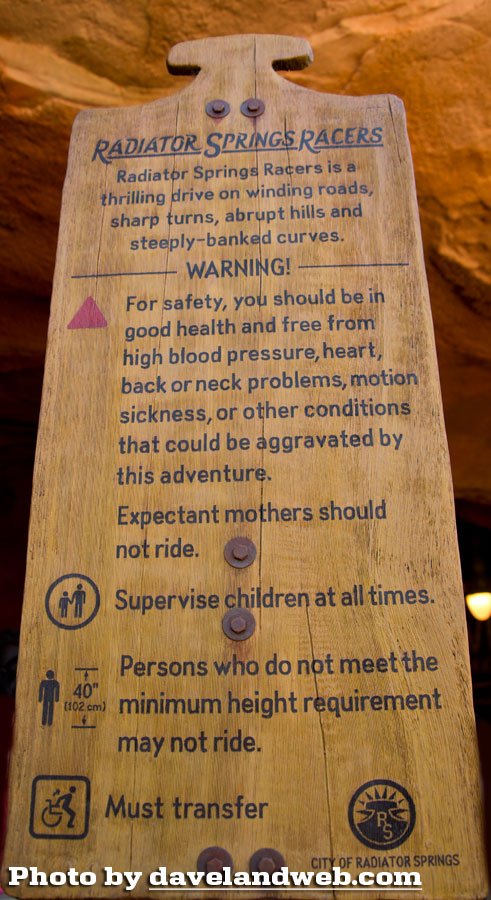 Just as we got up to the cars themselves, cast members announced they would have to empty the attraction as it was taking too long to repair.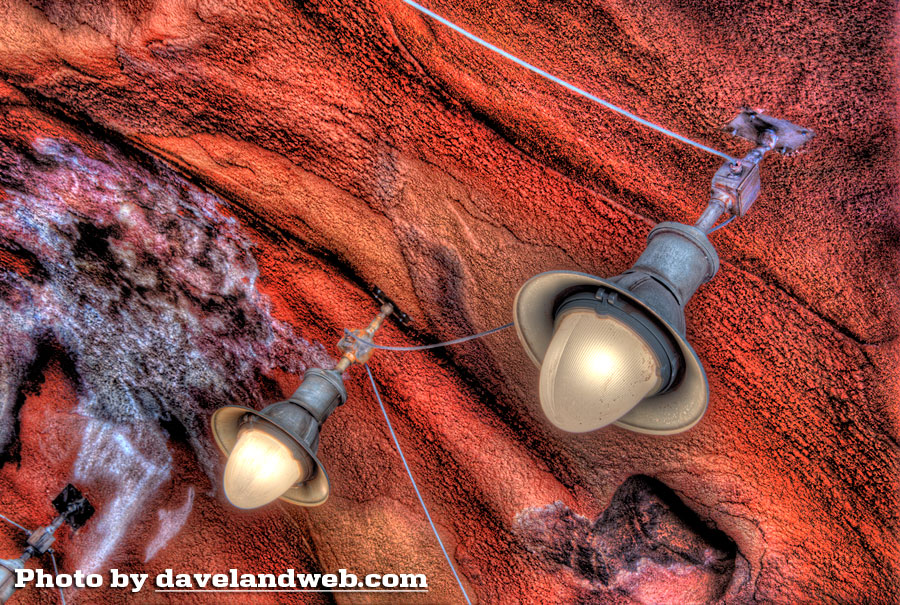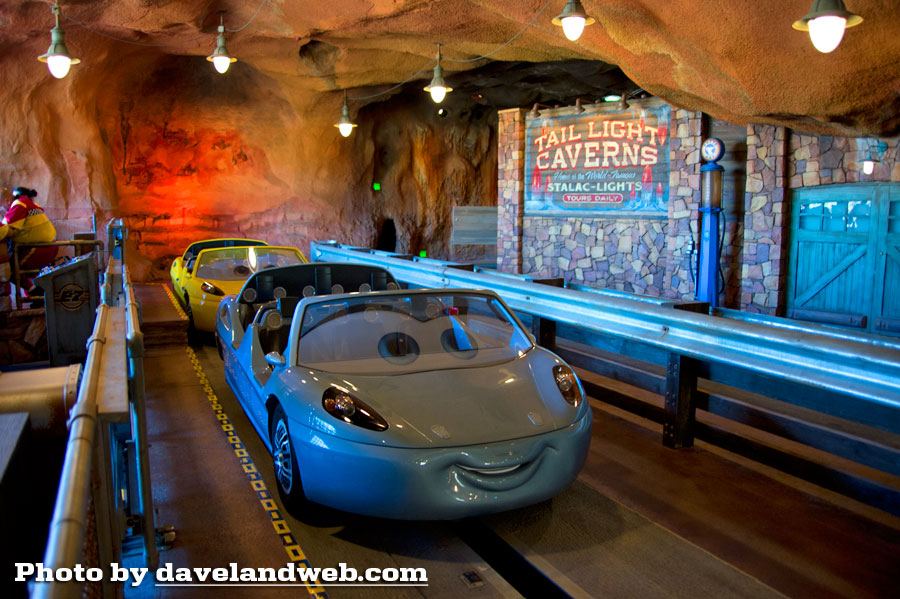 Fast passes to any DCA attraction put smiles on everyone's faces as we walked to Carthay Circle Restaurant for lunch. I cannot say enough good things about this place; it has become a new park dining favorite. Typically, you are given the choice of riding elevator or taking the stairs.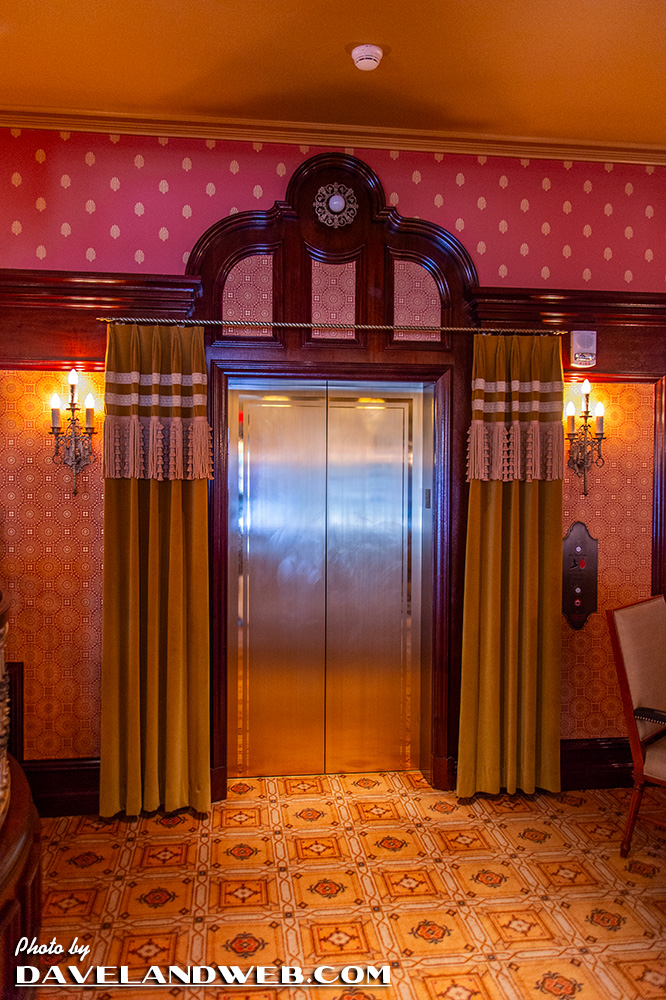 I'm all about the journey, so naturally I took the stairs.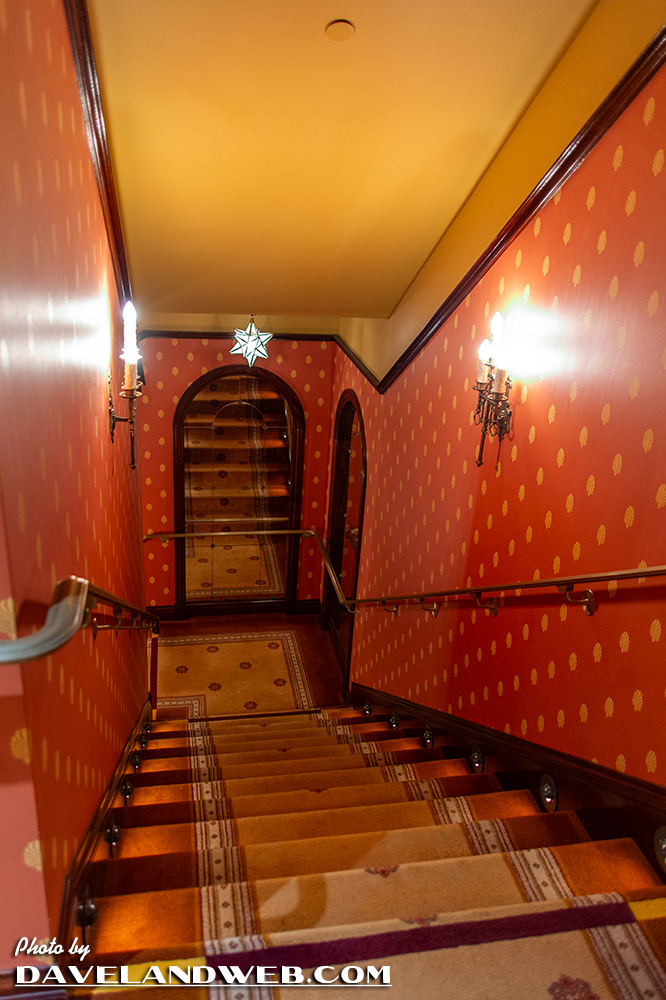 We ate in the Hollywood Room: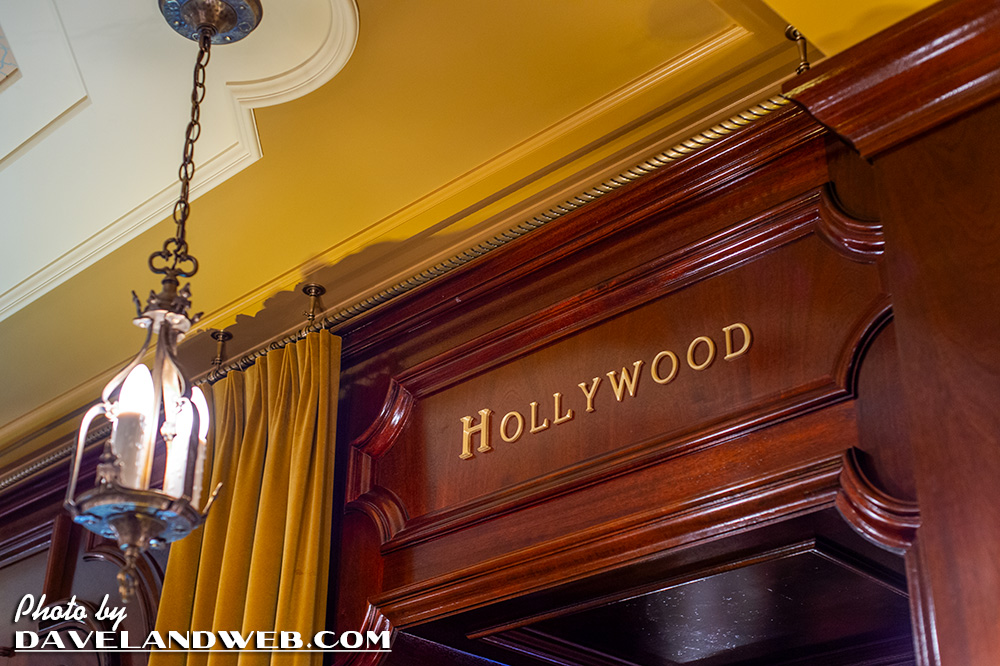 I know I'm repeating myself, but again...absolutely love the decor!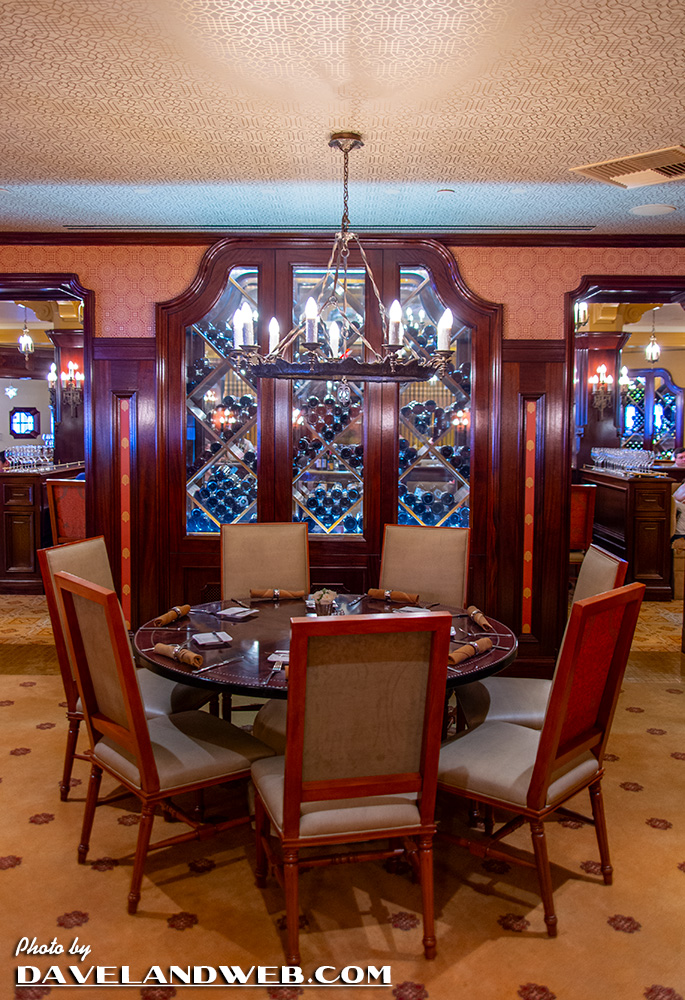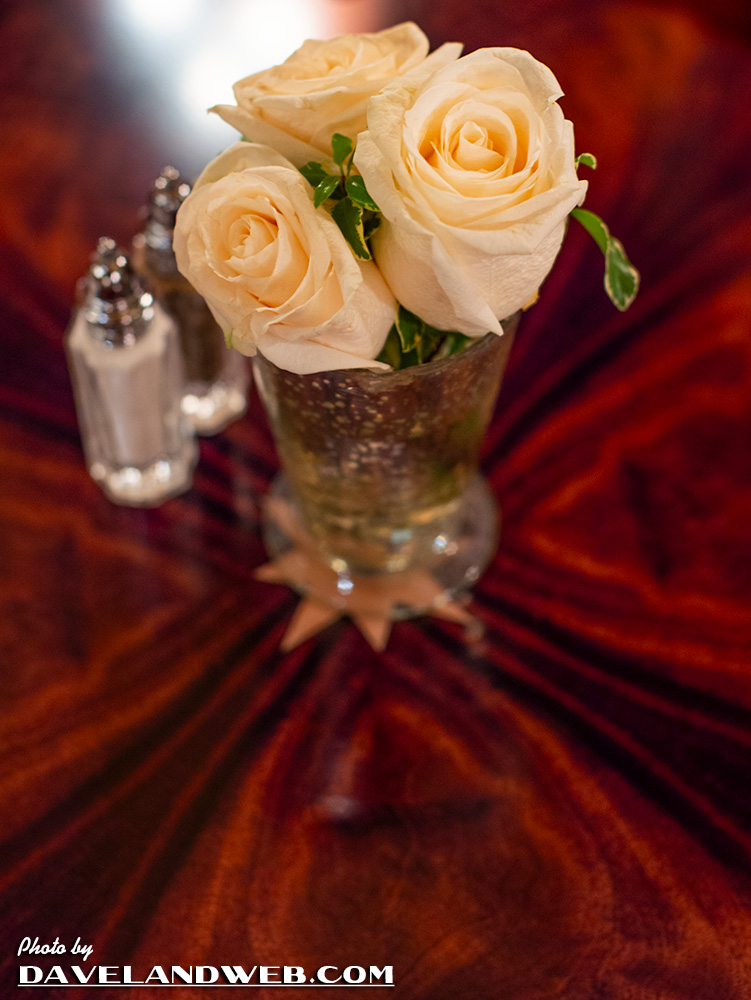 Have you noticed the Evil Queen's face in the table? Much more interesting than a Hidden Mickey!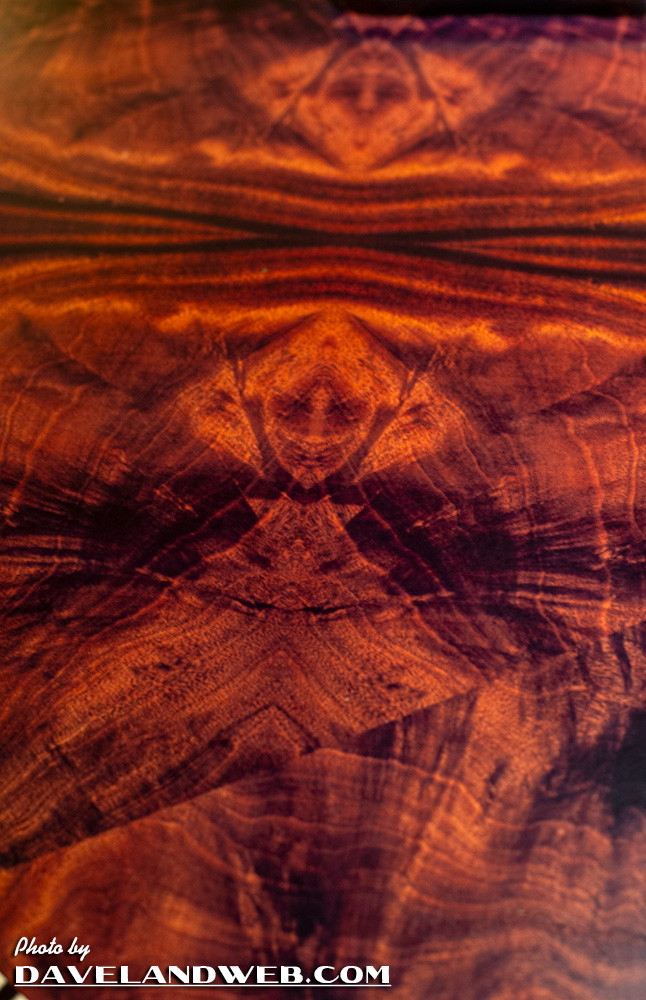 A good time was had by all, especially after we gorged ourselves on the biscuits!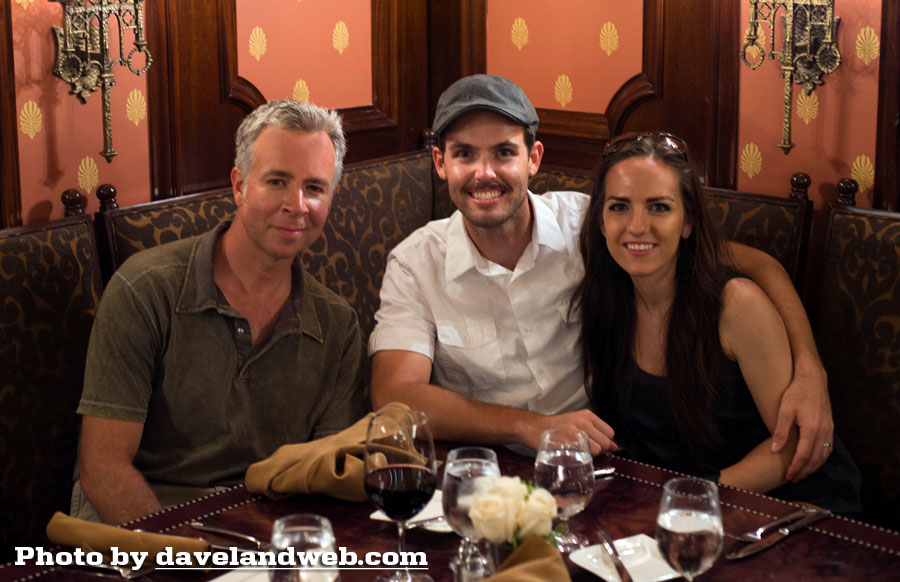 The banana split dessert with a twist was a great way to cap off this fantastic lunch.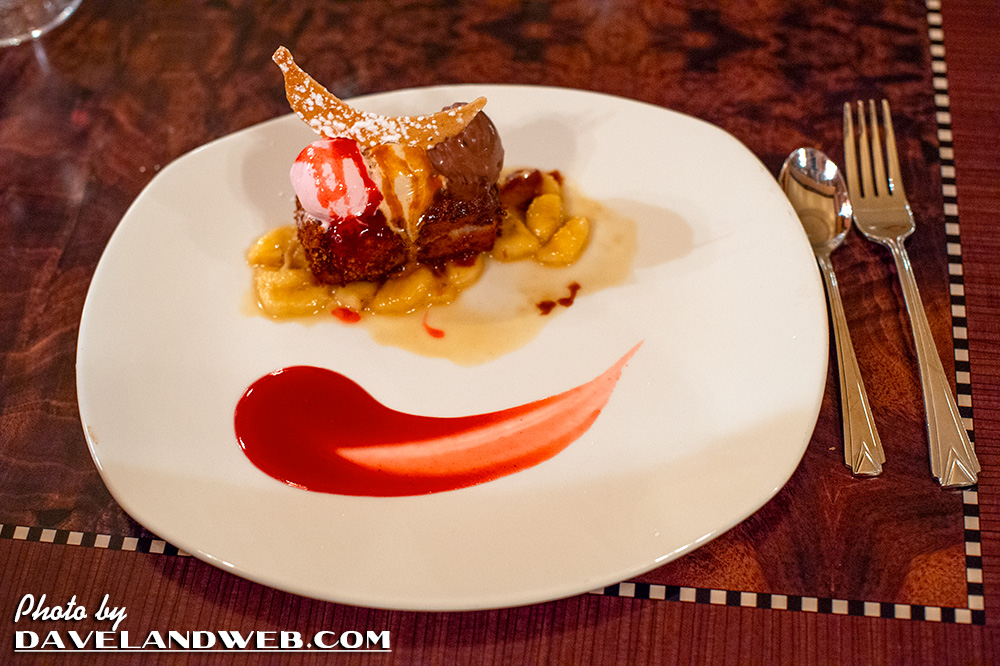 Join me back at Radiator Springs tomorrow as I continue with my trip report!
See more vintage and current Disney California Adventure photos on my
DCA photo web pages.