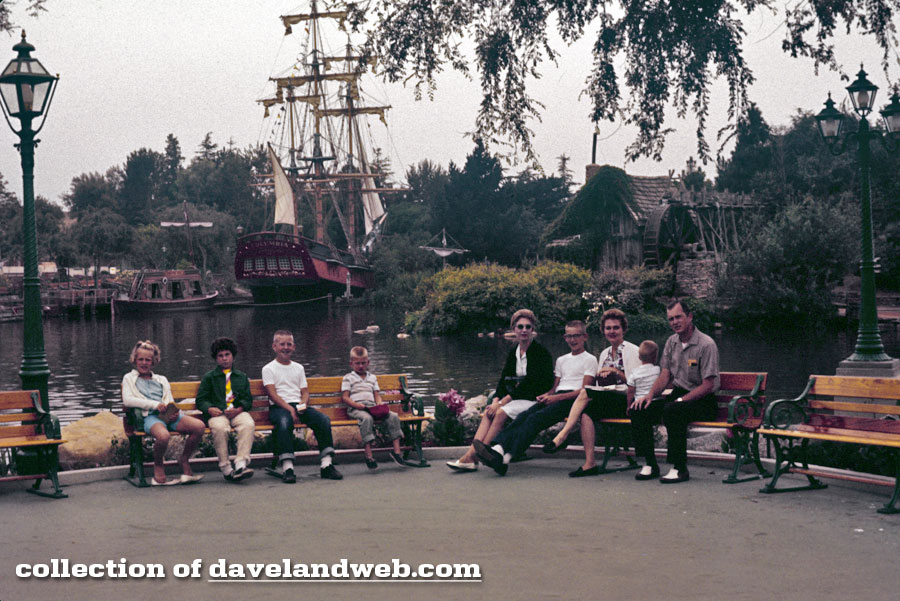 If you're joining this series mid-stream, welcome to my pairing of a 1962 Disneyland Tour Guide Script and era-appropriate photos to illustrate what the Disneyland Tour Guides were talking about. Today's journey starts out...
NEAR MARK TWAIN DOCK
Across the river you see Tom Sawyer's Island…a mother's paradise.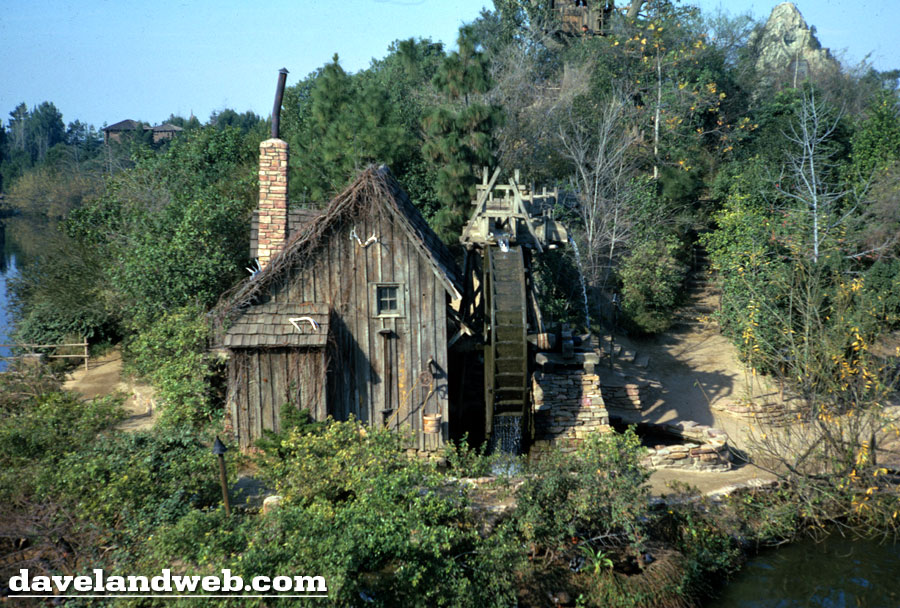 Here children may spend hours exploring old Fort Wilderness,...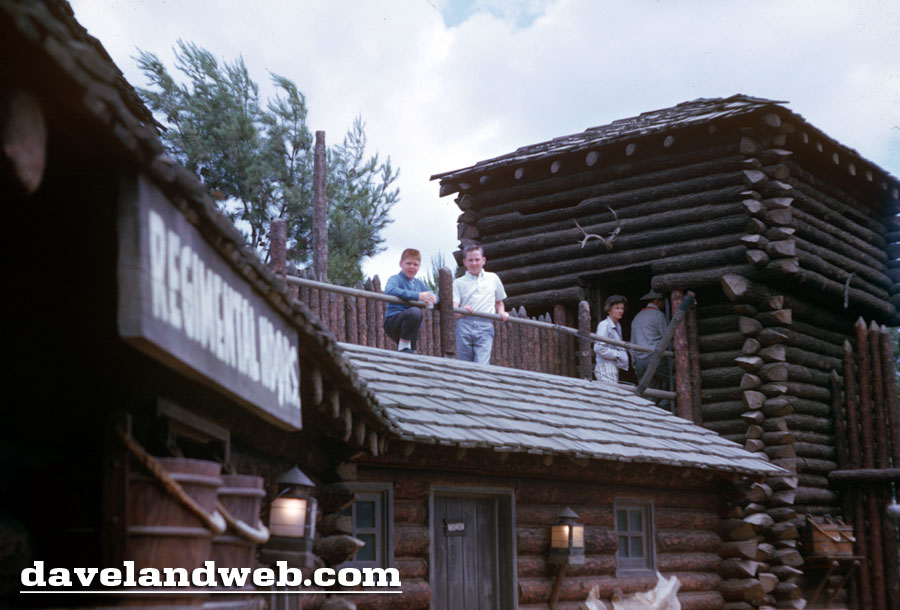 rock caves and formations, suspension bridges and even go fishing.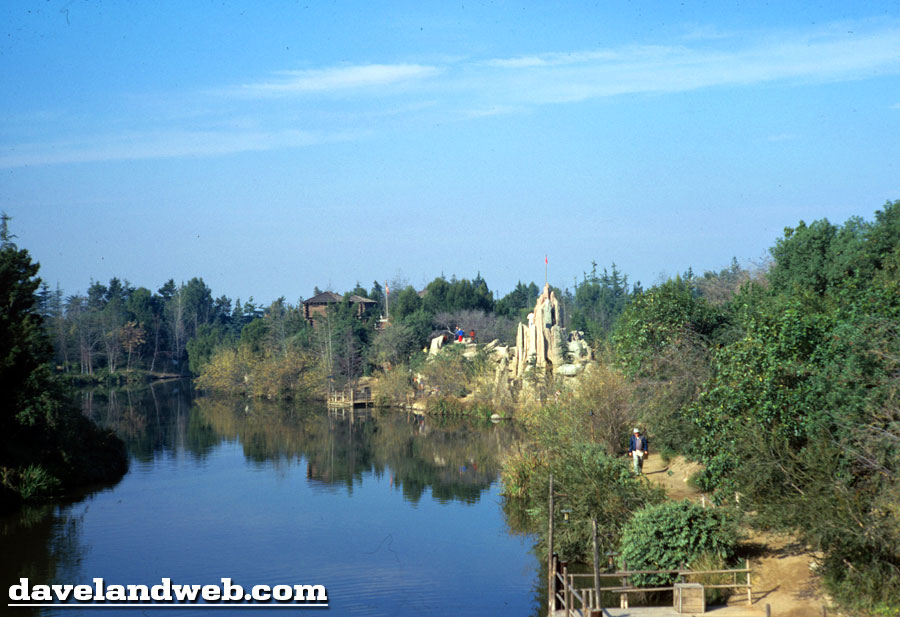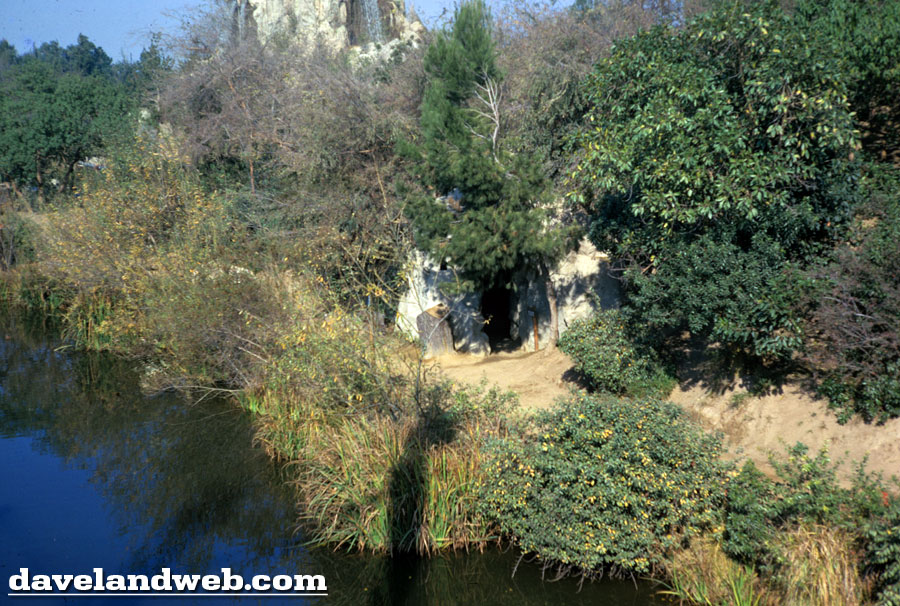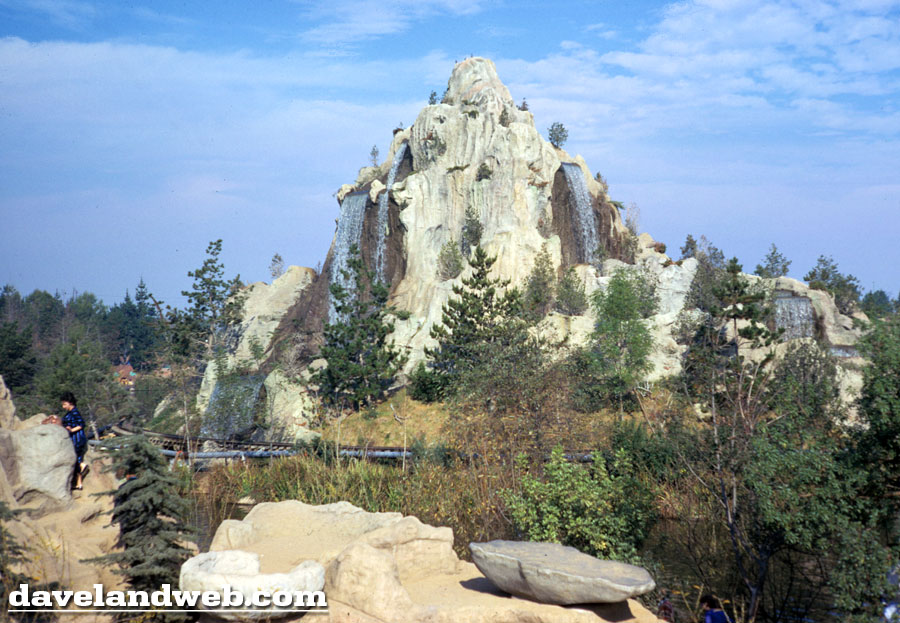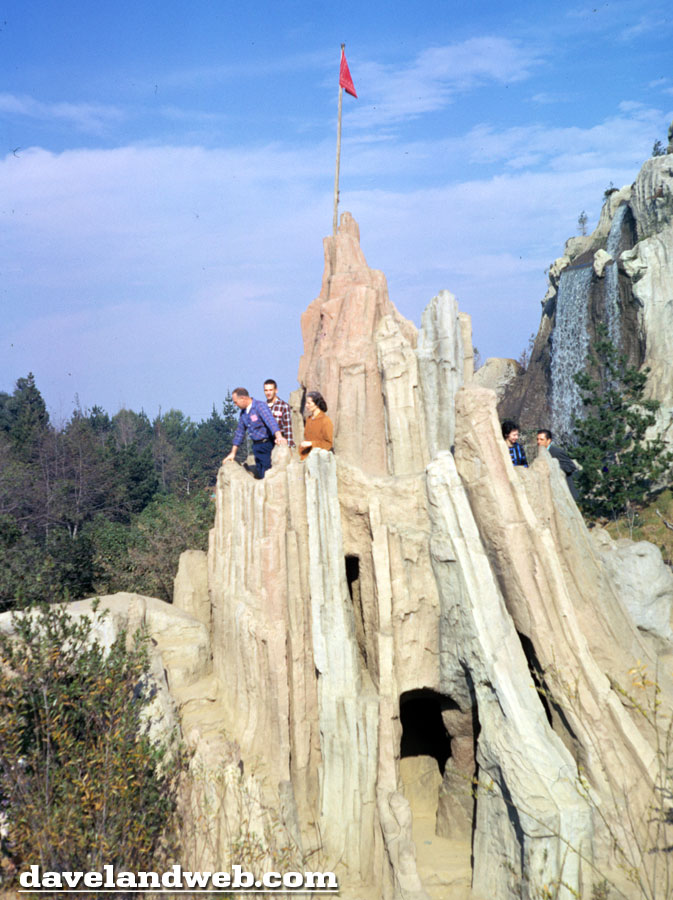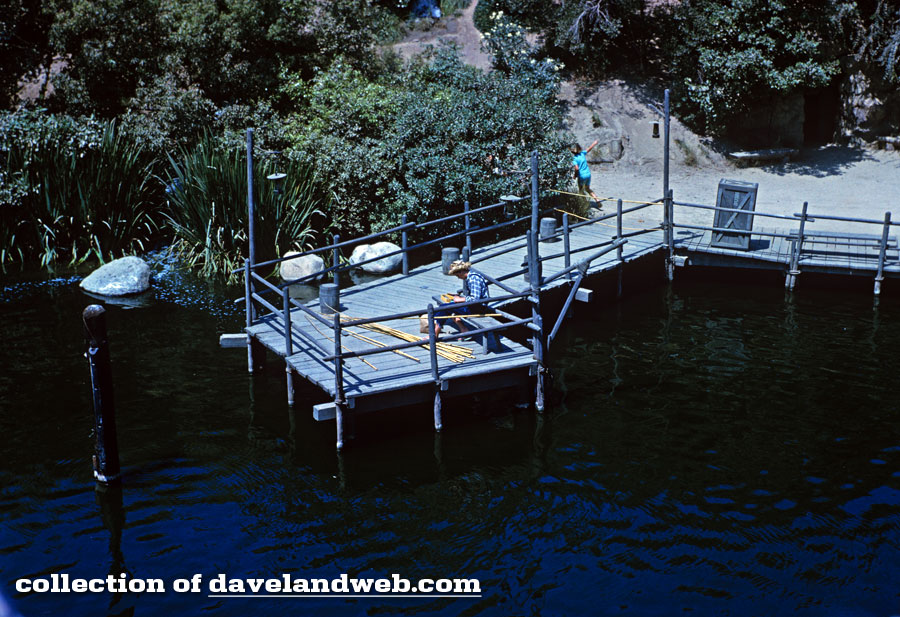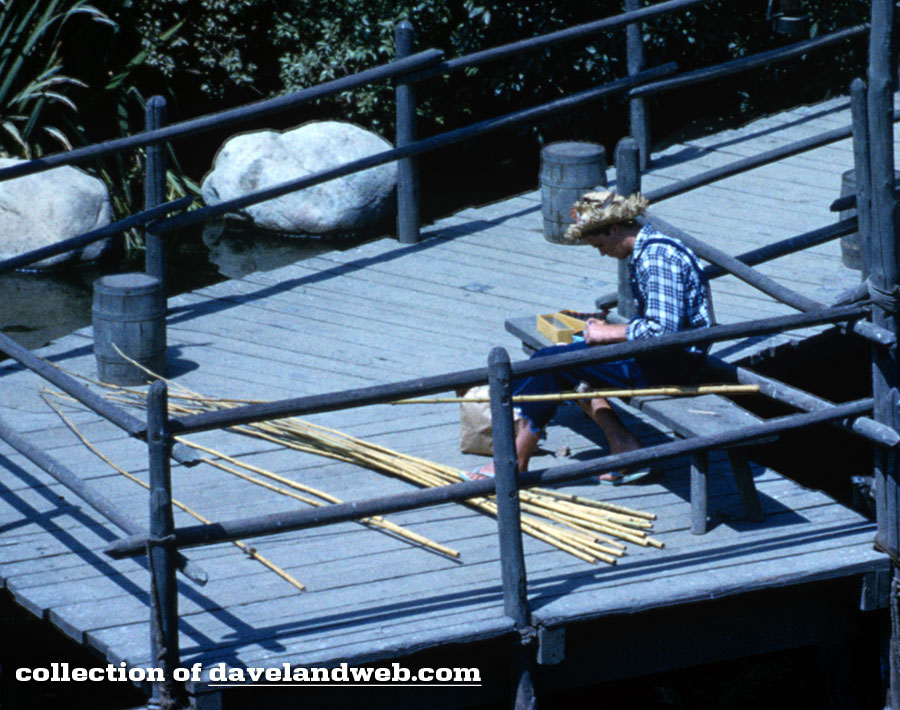 This island may be reached by taking one of Tom's rafts embarking from Fowler's Harbor. While we are here on the riverfront, I would like to mention that there are almost two miles of waterways in Disneyland, of which this river is a part. There are 81 vessels in the Disneyland fleet—these include the vessels you see here plus those in Adventureland, Storybookland, The Motor Boat Cruise, and the Submarine Lagoon.
(If not on Mine Train)
We are next going to take a trip on the…Mark Twain/Columbia.
[note: depending on which ship was in the water, the Tour Guide was prepared either way]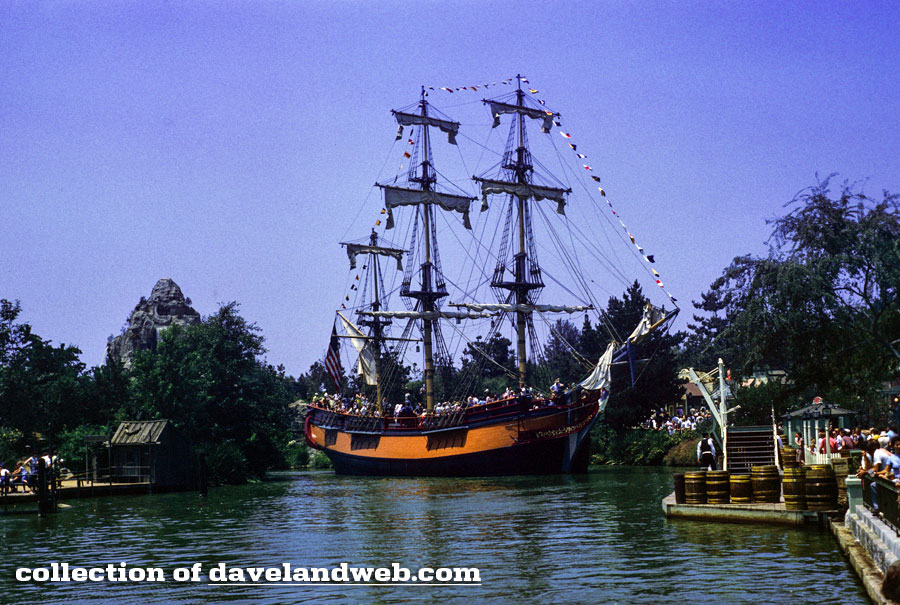 Columbia…The Columbia is a three masted full-rigged sailing vessel. The ship has been copied after the original armed merchant vessel, Columbia, which we have already told you was the first United States' sailing vessel to circumnavigate the globe. This ship is 92' long and has a main mast of 84'.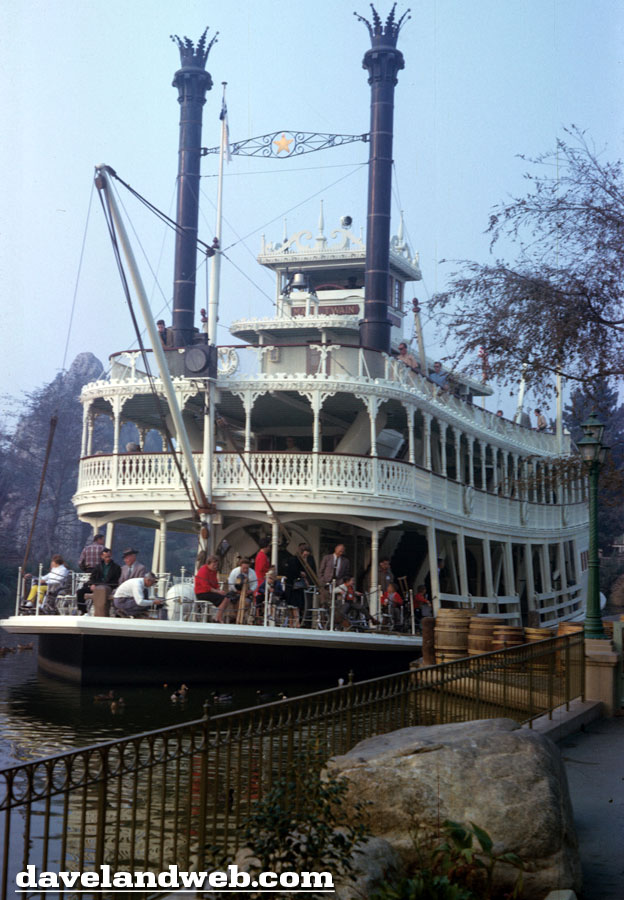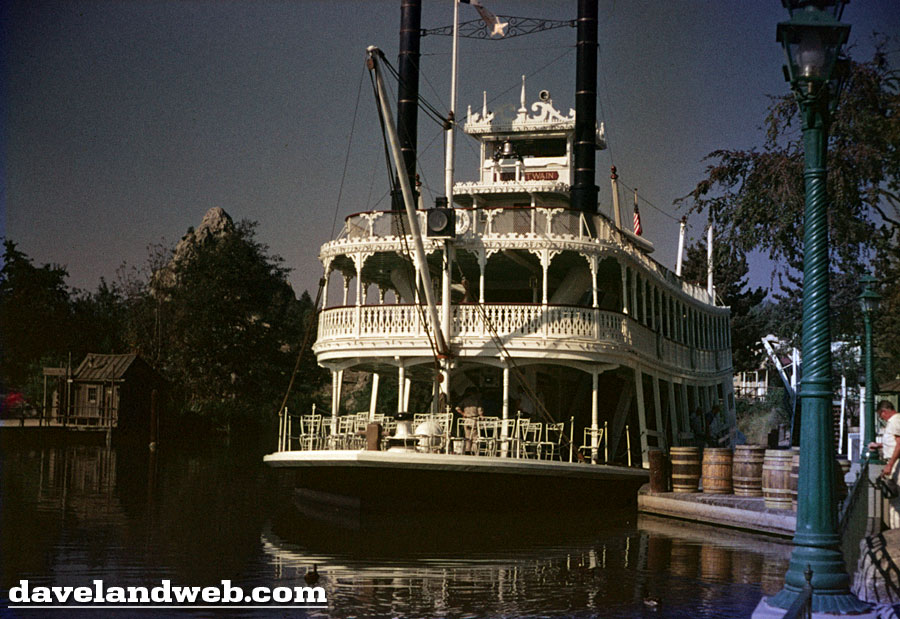 Mark Twain…The Mark Twain is an authentic reproduction of the old Mark Twain paddle wheel steamer which operated on the Mississippi River. Powered by twin steam engines which operate the stern wheel, the Mark Twain is 108' long and has three decks.

On weekends and holidays the Young Men from New Orleans, an authentic Dixieland Jazz Band, play for your dancing and listening pleasure as you float down the river. Inside Slue Foot Sue's Golden Horseshoe is one of the most popular attractions in Disneyland. The show has something for everyone. Plenty of good music, lots of laughs, the Can Can Girls and even that famous character—Pecos Bill. The show is one of the entertainment highlights here in the Magic Kingdom and we know you'll enjoy yourself. You should be here at least 30 minutes before show time in order to find good seats for this free show presented by Pepsi-Cola. Show times are posted on the front porch.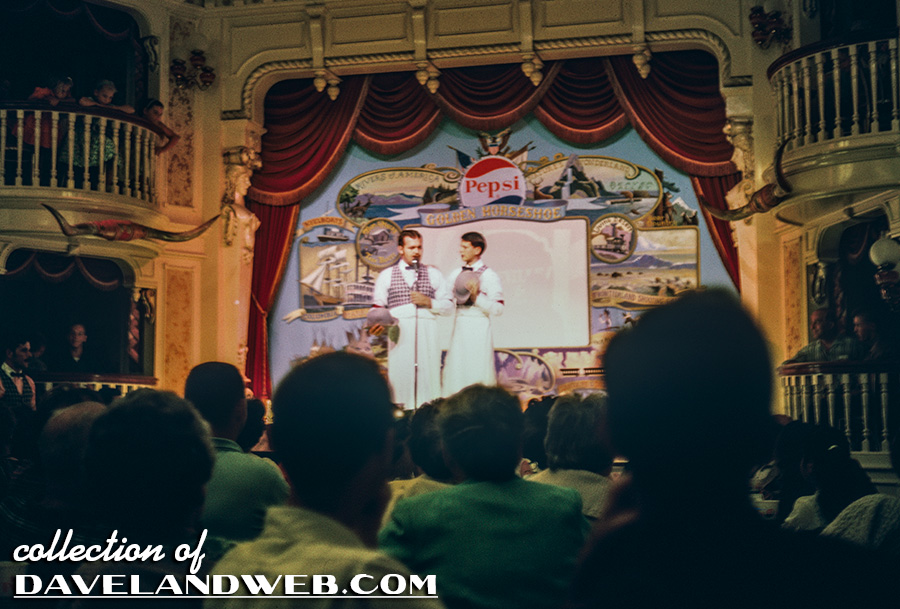 And now, let's take a short cut through El Zocalo, the Mexican Market over to the little mining town of Rainbow Ridge.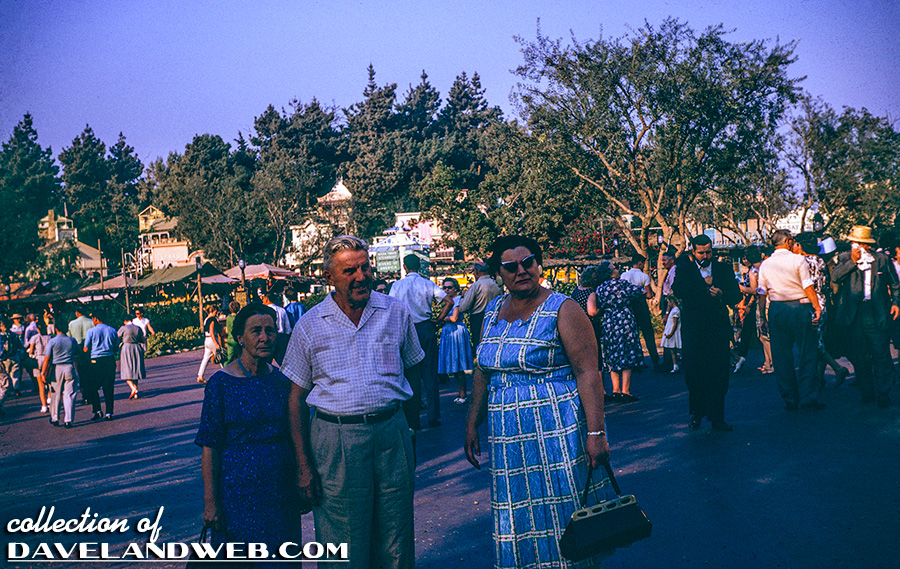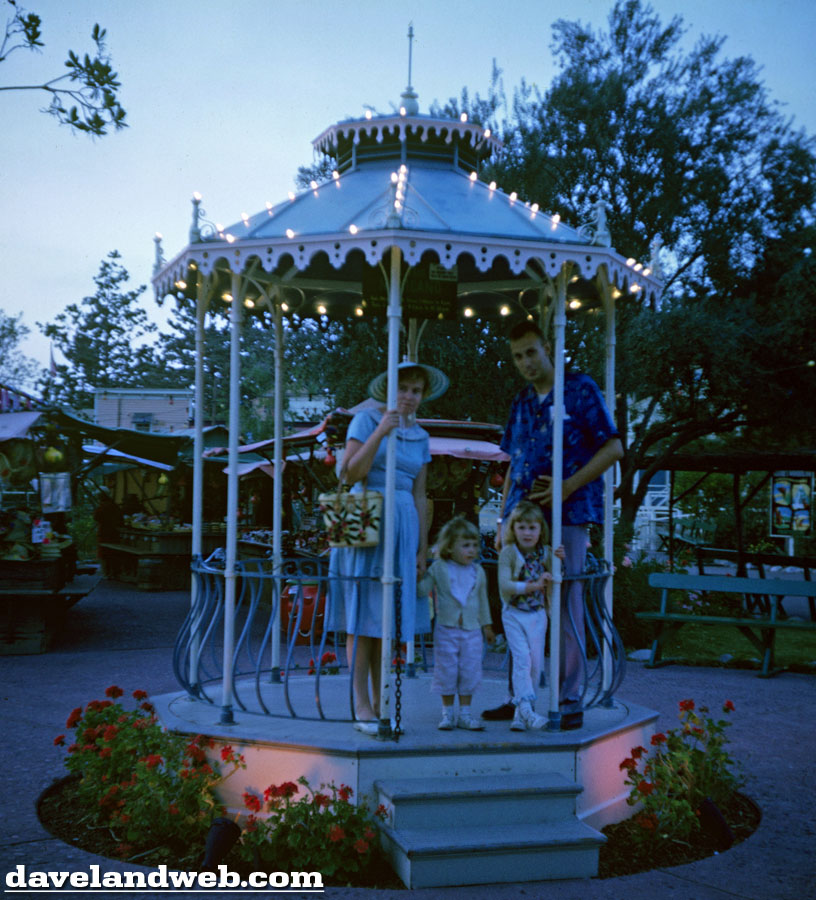 To resume your vintage tour, come back tomorrow and meet us aboard The Nature's Wonderland attraction!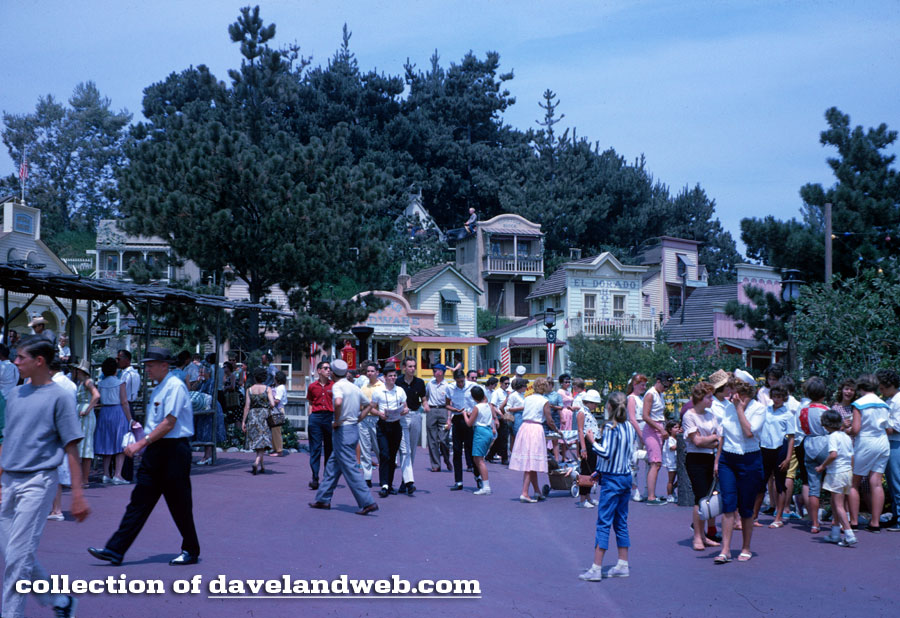 See more vintage and current Mark Twain photos on my
Mark Twain page
.