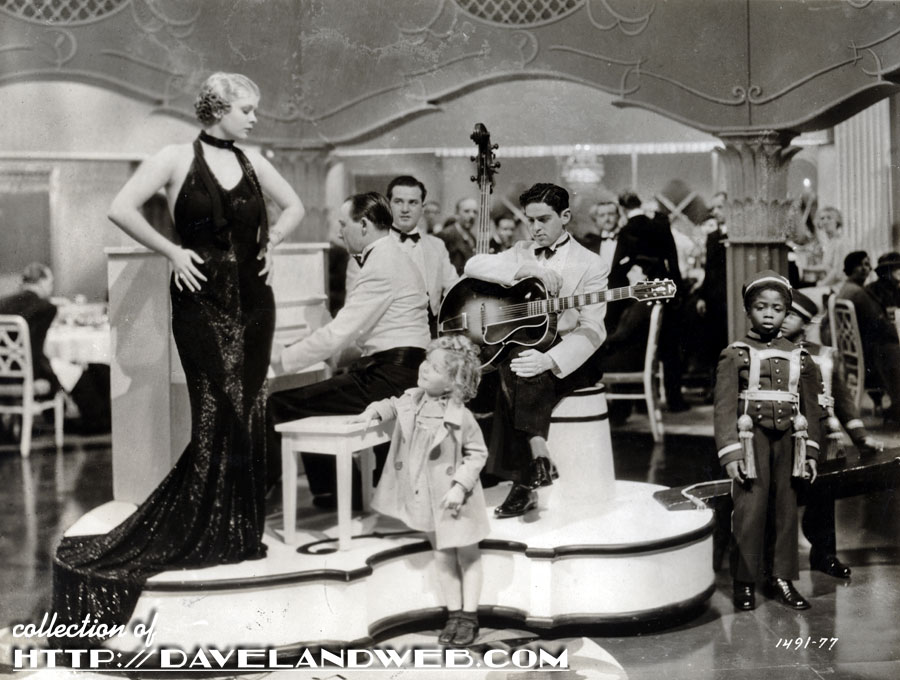 If you've seen enough of Shirley Temple's childhood films, you'll note that there's a very distinctive trend: get rid of Mama! Disney wasn't the only one in the 1930's that left their heroine motherless. This allowed Shirley to play matchmaker and fix her father up with somebody else. If she was an orphan and both parents were gone, Shirley could then find great wealth by being adopted into a rich family. This provided the dream situation for money-challenged Depression audiences. Overall, if you were an actress in the 1930's and wanted a lot of screen time, you DID NOT want to be cast as Shirley's birth mother! Today's post will go movie by movie and spell out Shirley's maternal situation.
WARNING: PLOT SPOILERS!!
1934
Little Miss Marker:
Mama is already gone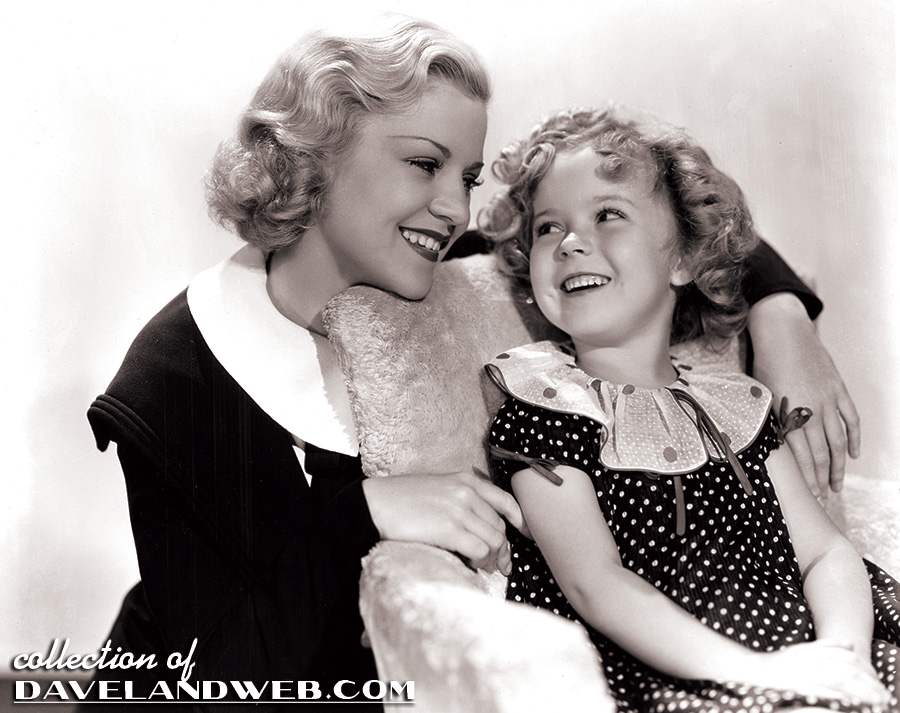 Baby Take a Bow:
She's ALIVE and played by Claire Trevor.

Now and Forever:
Dead on arrival!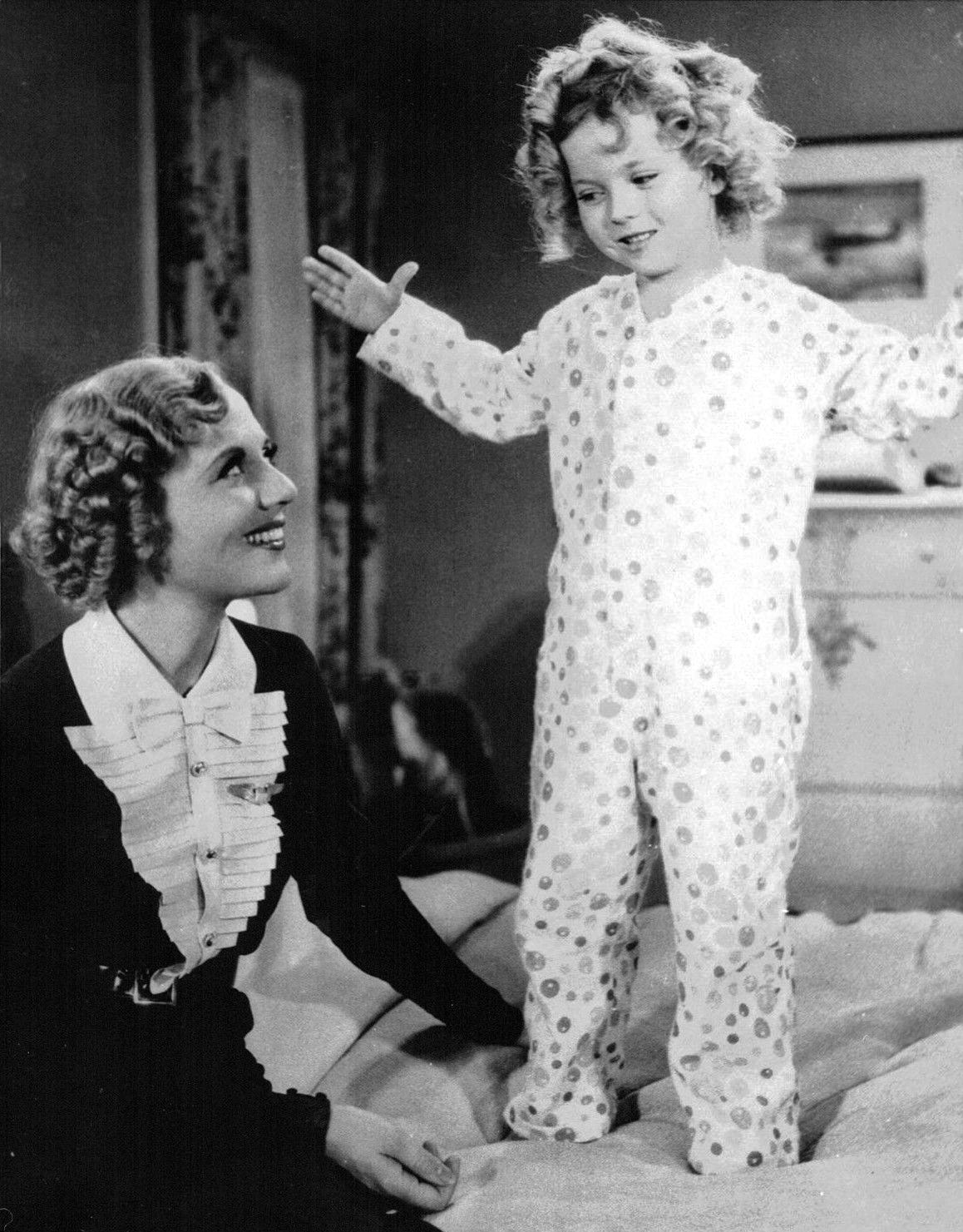 Bright Eyes:
Played by Lois Wilson, she is run over by a car 30 minutes into the movie.

1935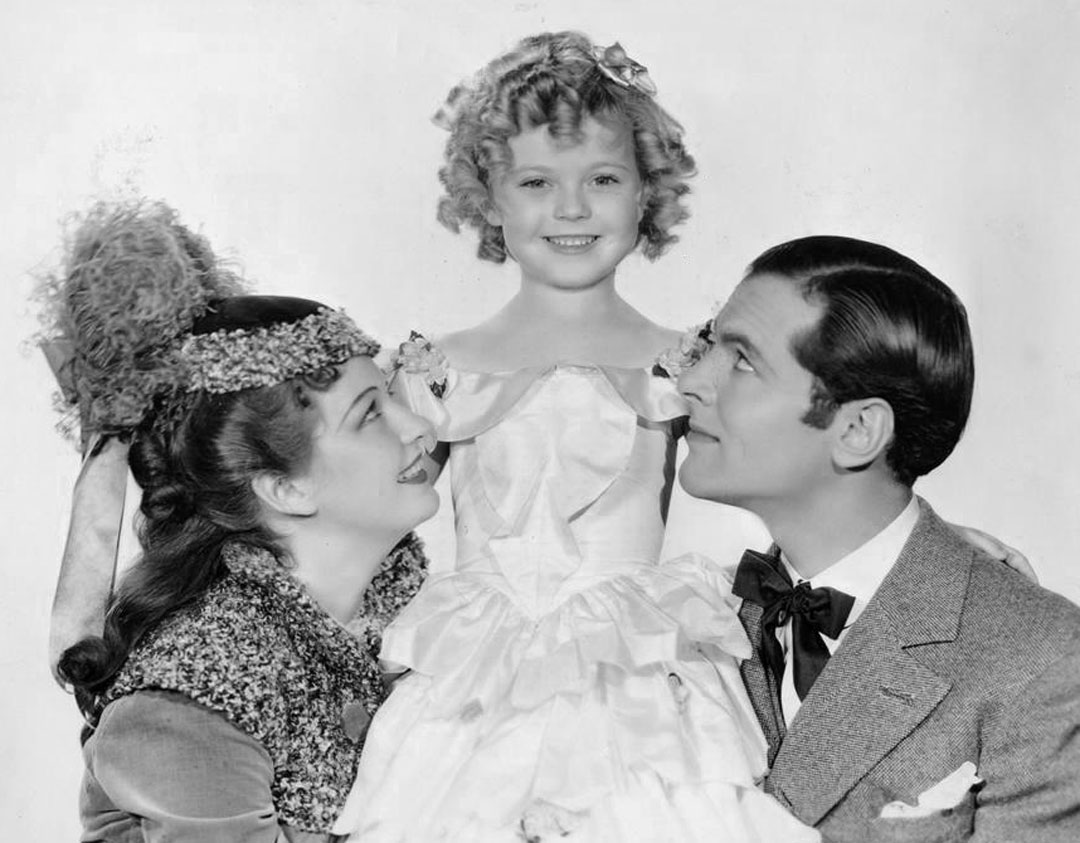 The Little Colonel:
She's ALIVE and played by Evelyn Venable.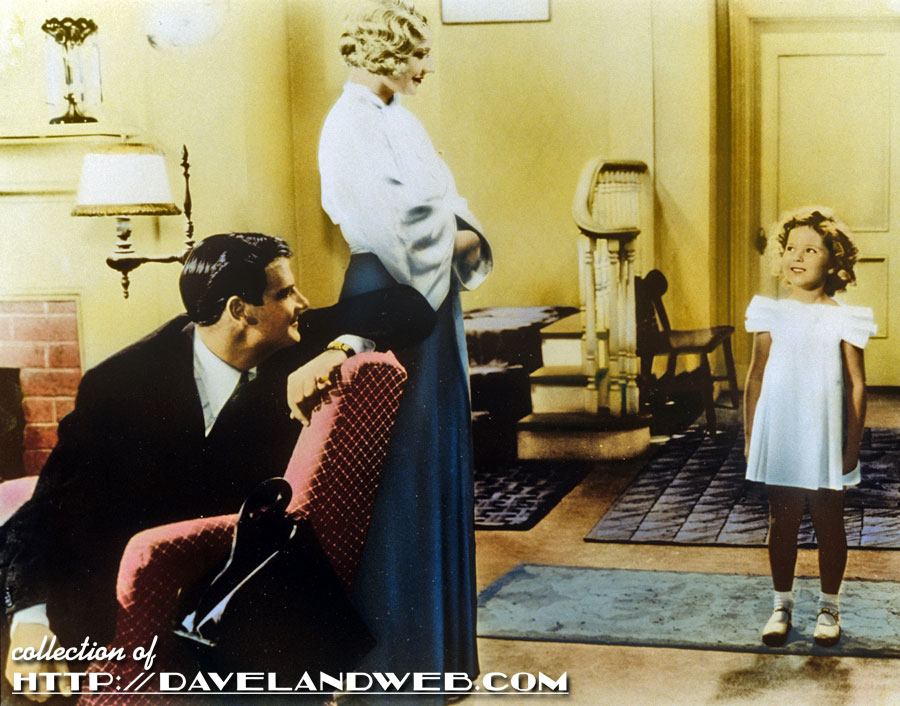 Our Little Girl:
She's ALIVE and played by Rosemary Ames.
Curly Top:
Dead on arrival!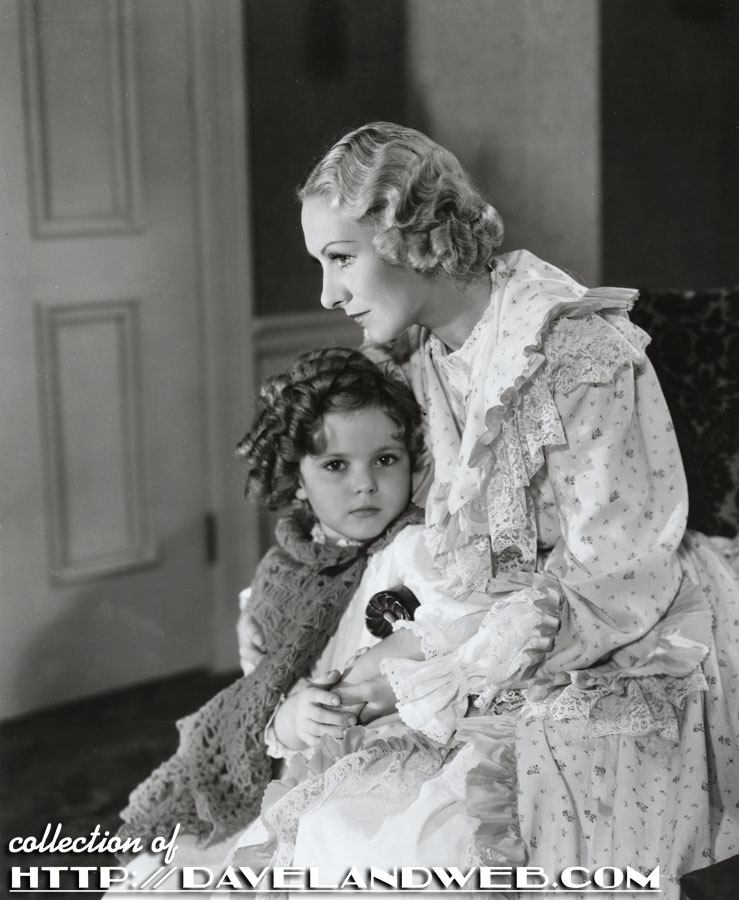 The Littlest Rebel:
Dies about three-quarters of the way through the movie.
1936: The WORST year to be a Shirley birth mother: zero for zero!
Captain January, Poor Little Rich Girl, Dimples,
and
Stowaway:
Dead on arrival!
1937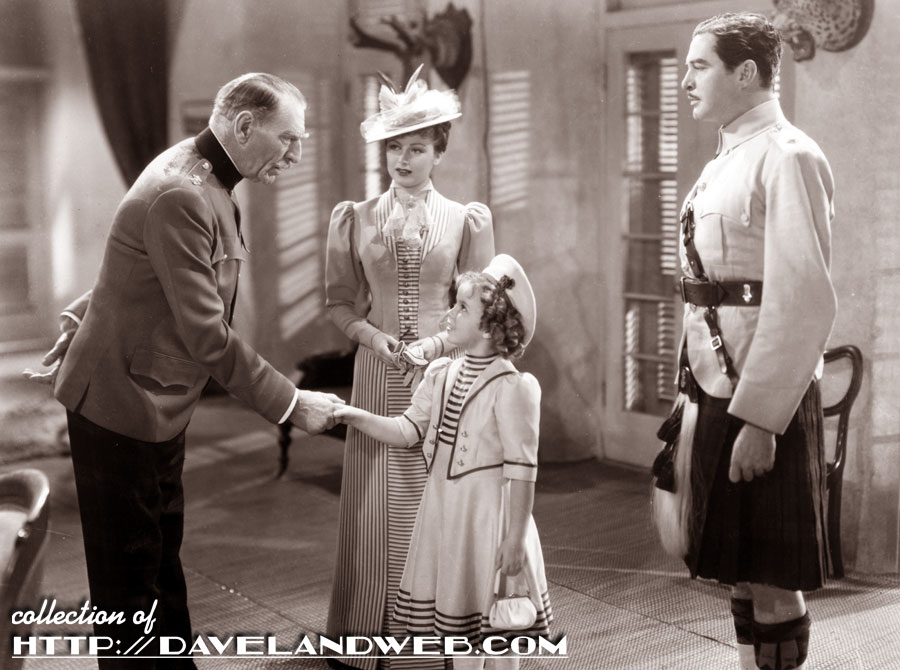 Wee Willie Winkie:
She's ALIVE and played by June Lang.
Heidi:
Dead on arrival!
1938: Another year of zero for zero, Shirley is busy playing matchmaker!
Rebecca of Sunnybrook Farm, Little Miss Broadway,
and
Just Around the Corner:
Dead on arrival!
1939: You guessed it: zero for zero!
The Little Princess
and
Susannah of the Mounties:
Dead on arrival!
1940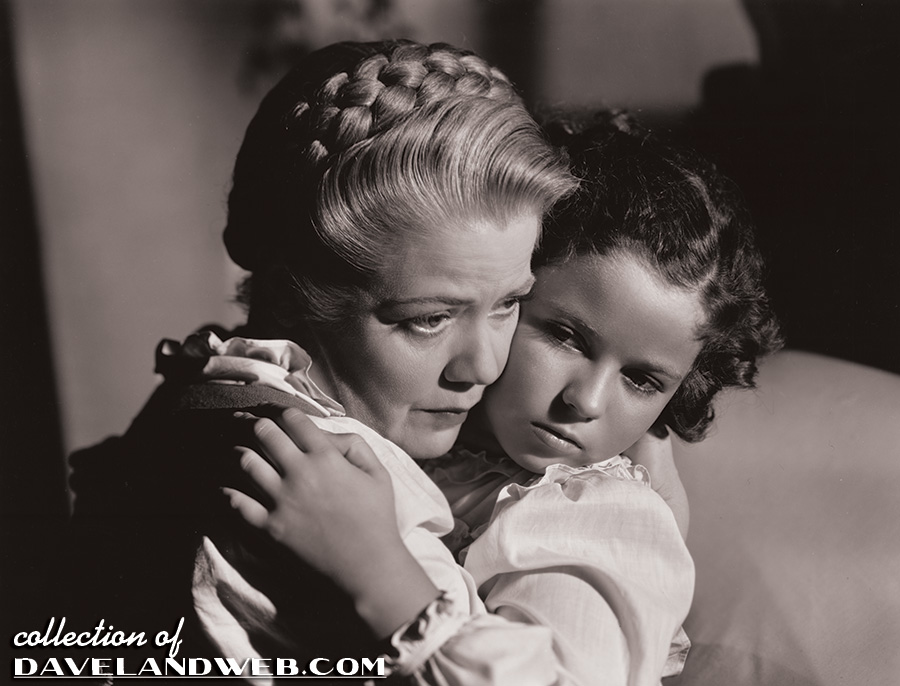 The Blue Bird:
After 3 years, Shirley finally gets a mother: Spring Byington!
Young People:
Orphaned but quickly adopted!
Moving into the teen years, Shirley is found motherless again.
1941
Kathleen:
Dead on arrival!
1942

Miss Annie Rooney:
Dead on arrival!
What's the final tally? 5 out of 23 Shirley movies listed here allowed the birth mother to live through the entire movie. Yikes! Claire Trevor, Evelyn Venable, Rosemary Ames, June Lang, and Spring Byington are the lucky five. Today, Oscar winner Claire Trevor is probably the only one that audiences would remember, with Oscar nominee Spring Byington a distant second.
Enjoy the New Year's Eve festivities, but please play safely! See you in 2020!
See more Shirley Temple photos at my
main website.