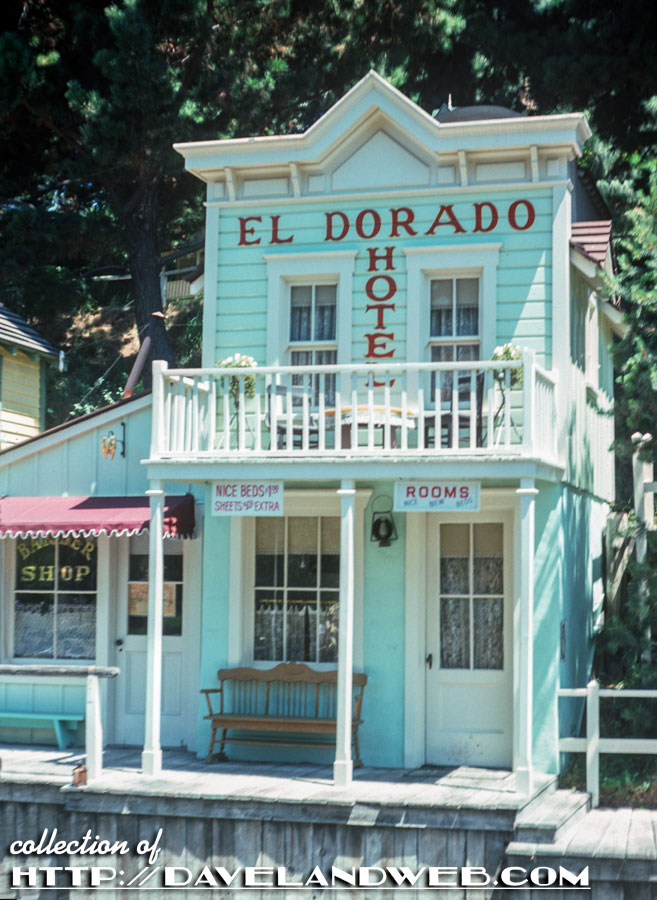 Need a place to stay in Rainbow Ridge? How about the El Dorado Hotel? It's been around since the fifties, and still booming today! This recently acquired image shows how it looked in August 1976. Wait a minute...sheets aren't included? What kind of place is this?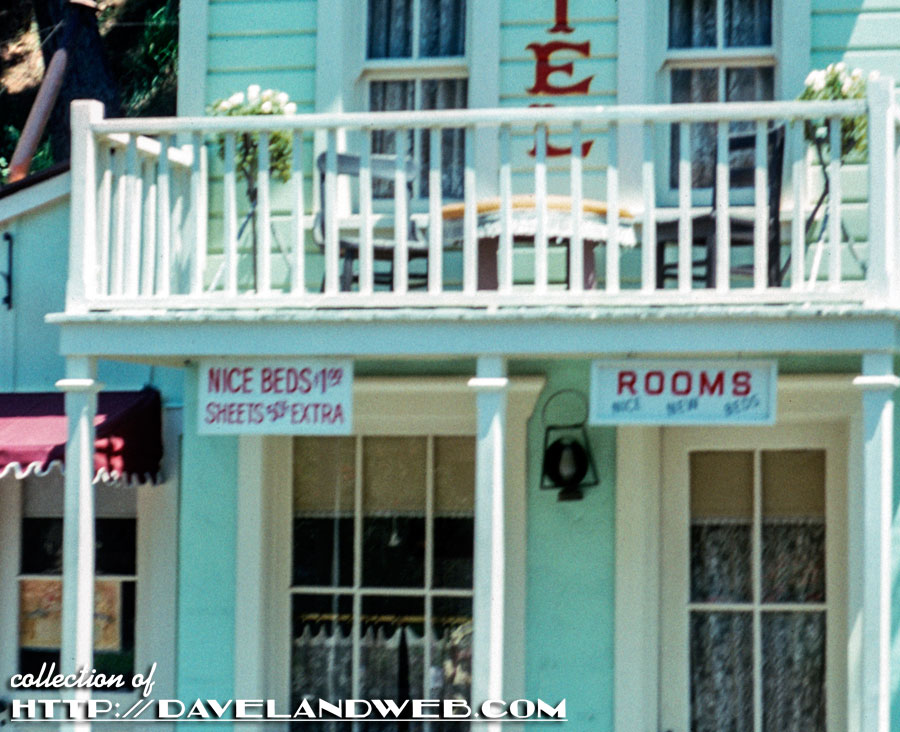 One of my earliest images of the El Dorado is from 1956: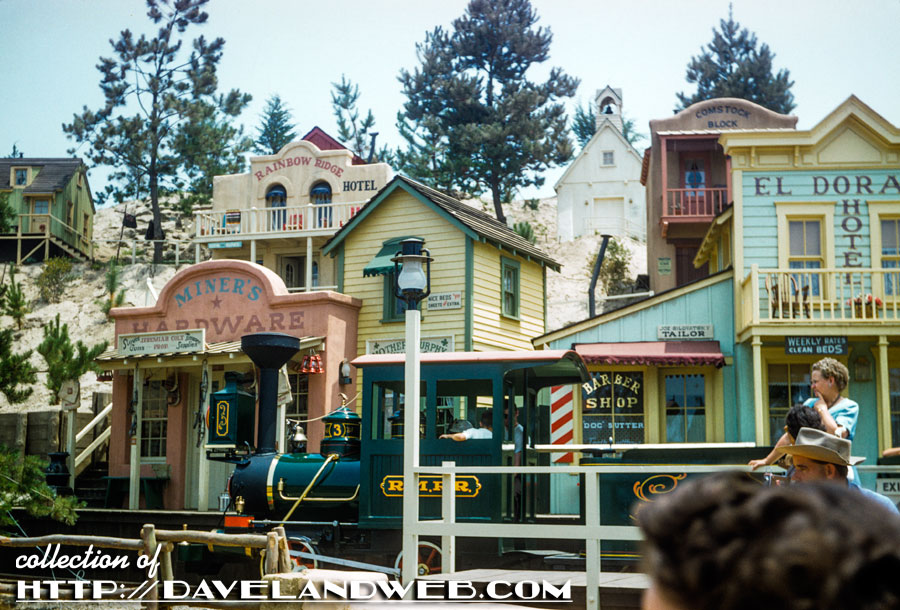 When the Nature's Wonderland attraction was revamped in 1960, everything was rebuilt, including the El Dorado, which you can see on the right side of this photo: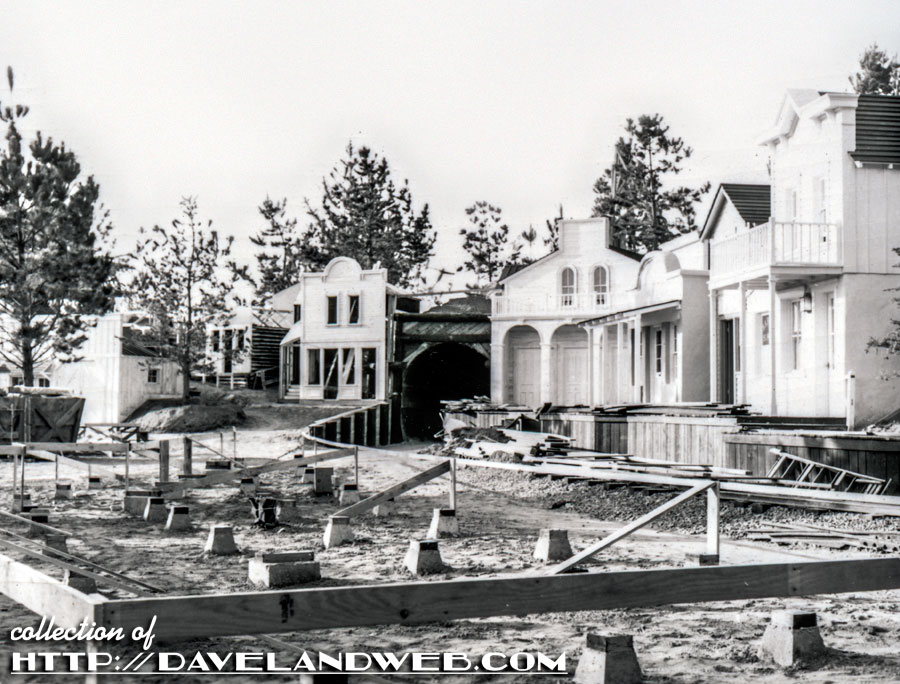 When Big Thunder Mountain replaced Nature's Wonderland in 1979, the El Dorado was included in the rebuild once again. Here's a shot from 2007. Either sheets are now included or they don't tell you until you register.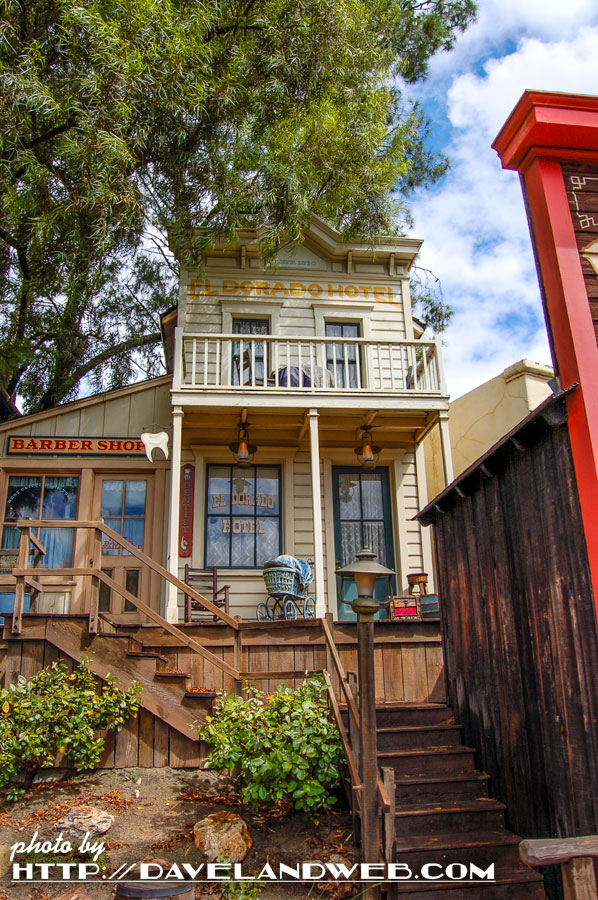 And 2014: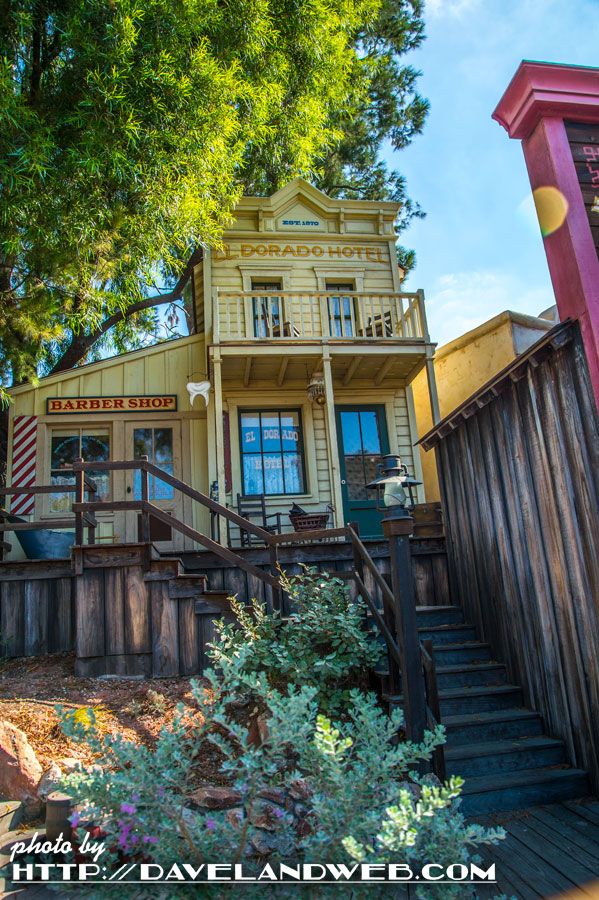 And the most recent one in my collection from 2015: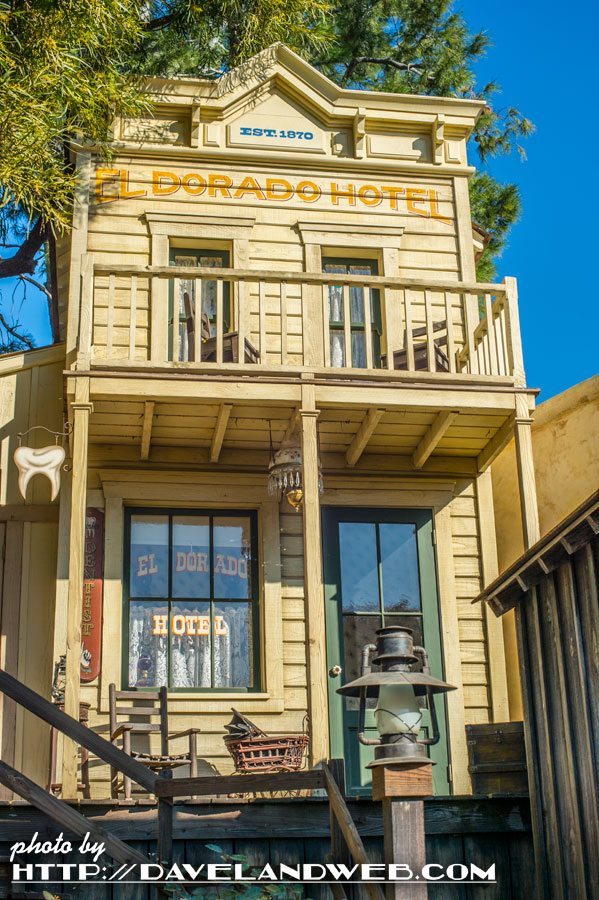 See more vintage Disneyland Nature's Wonderland photos at my
main website.
Follow my Daveland updates on
Twitter
.