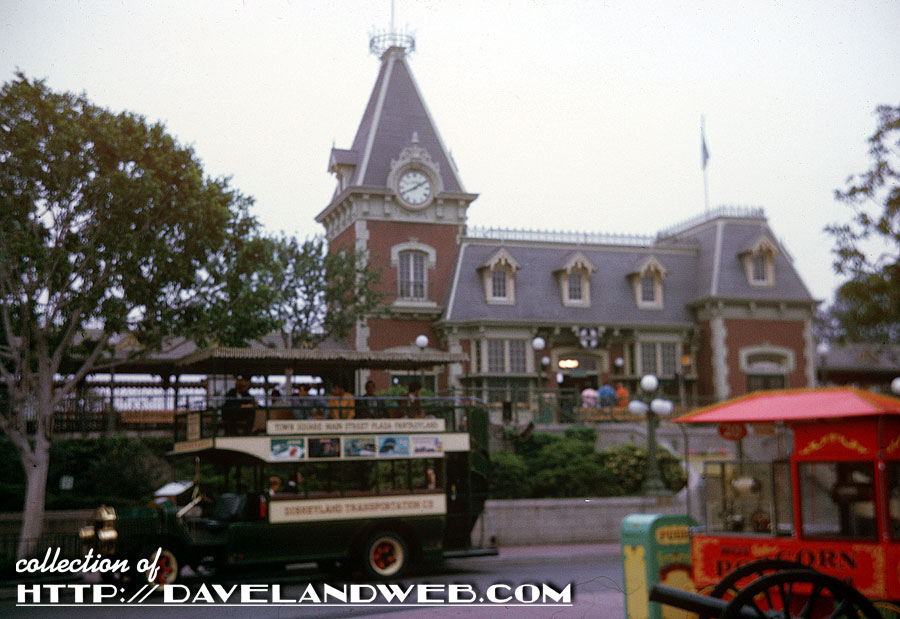 While digging through my Disneyland City Hall collection, I discovered a few Town Square gems I had not posted yet, starting with two from April 1970.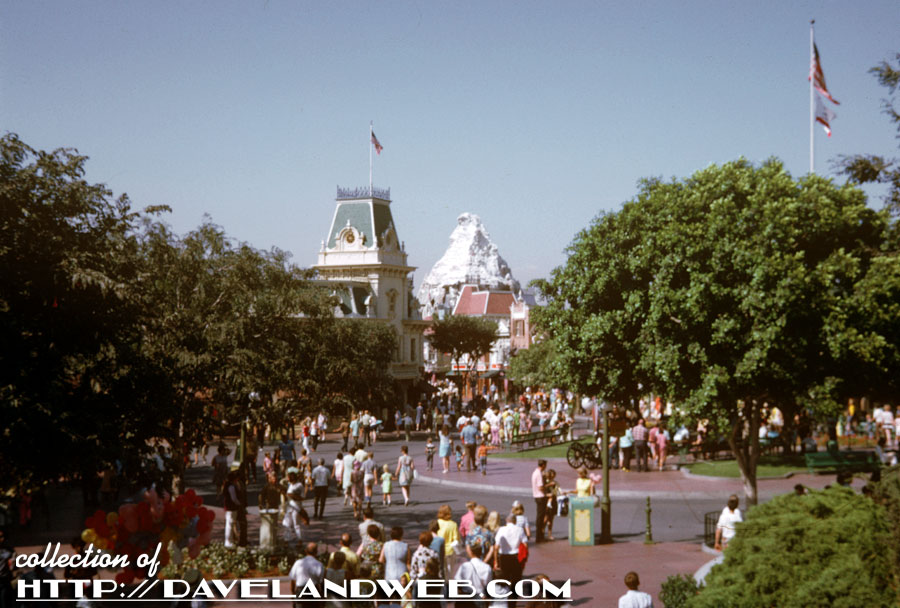 Nothing says Main Street fun like this shot of the Disneyland Band playing a concert in Town Square, circa February 1971:
Disneyland is known for its spring florals, such as the bright plantings in these two February 1971 images: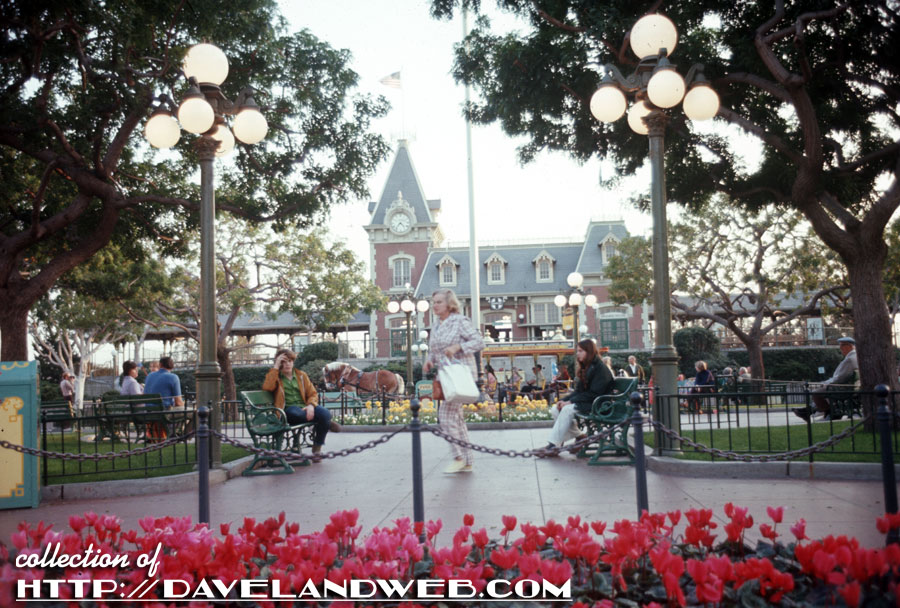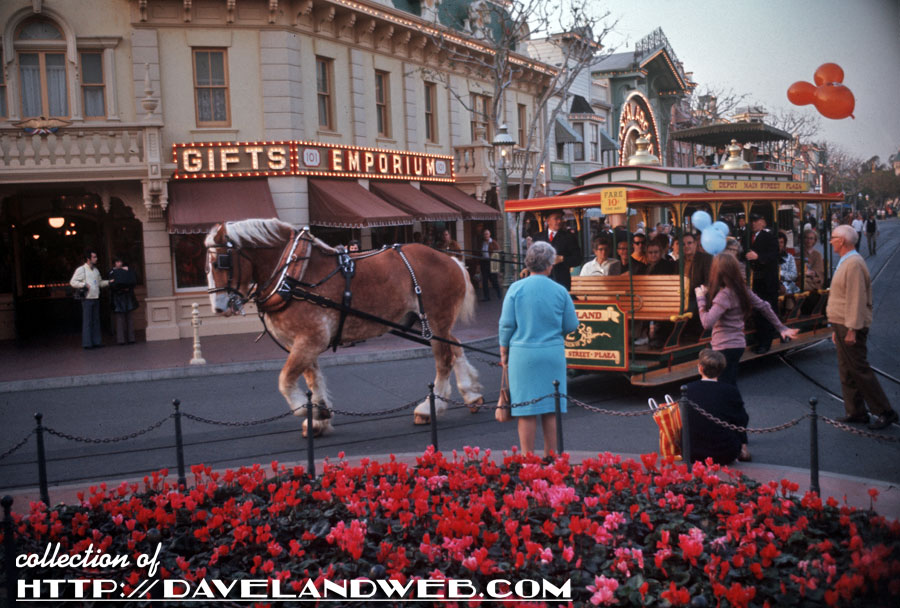 Our 1971 photographer was intent on capturing the progression of the Horse-Drawn Streetcar: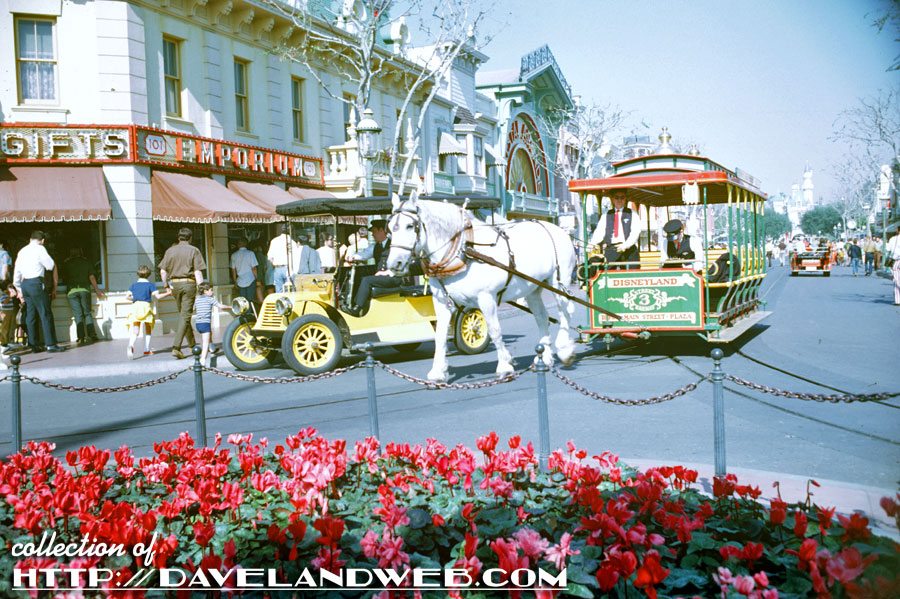 Looks like that newfangled Horseless Carriage is about to be overtaken by its Horse-Drawn counterpart!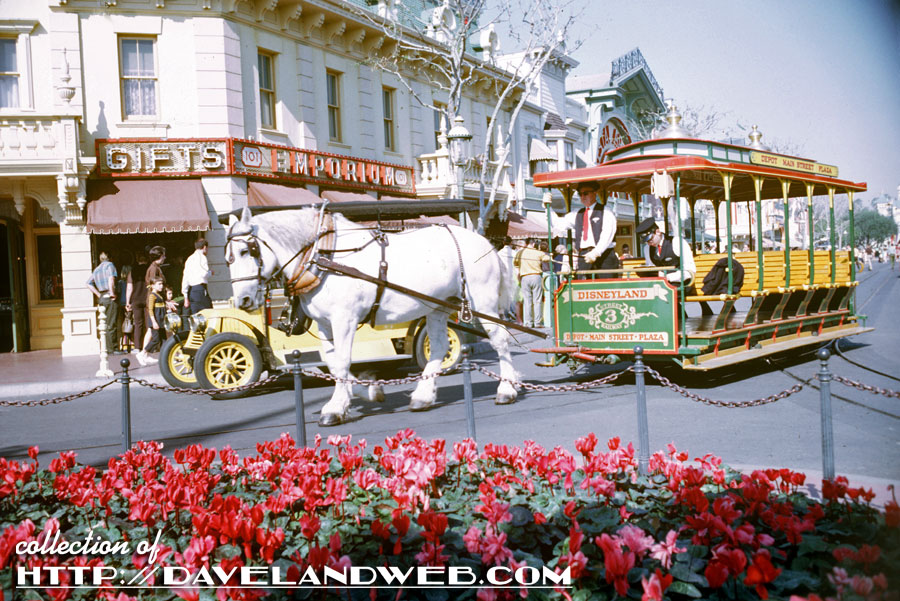 See more Disneyland Town Square photos at my
main website.
Follow my Daveland updates on
Twitter
.