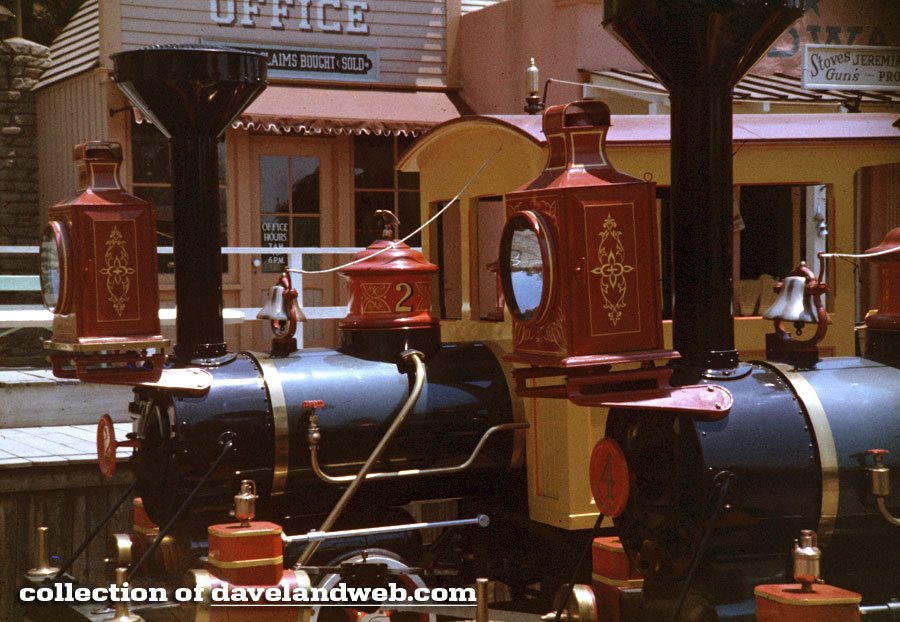 A few May 1960 shots of the Nature's Wonderland attraction, which was replaced by the Big Thunder Mountain Railroad roller coaster. First up is the engine for your Mine Train attraction trip through the wonders of Bear Country, Beaver Valley, the Living Desert, and Rainbow Caverns. When these shots were taken, the improved/upgraded attraction had just reopened.
Here are a few of Rainbow Ridge, which is currently in the process of being completely rebuilt.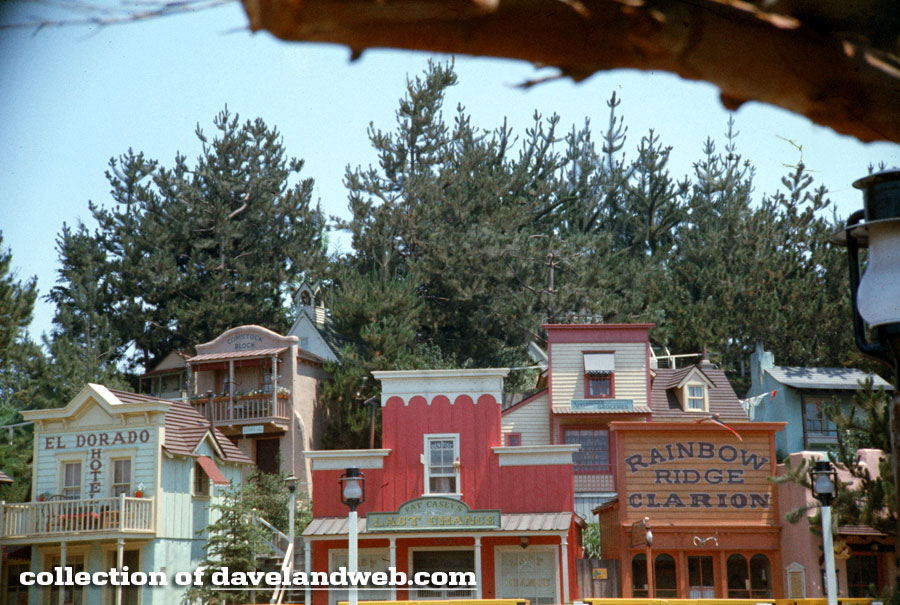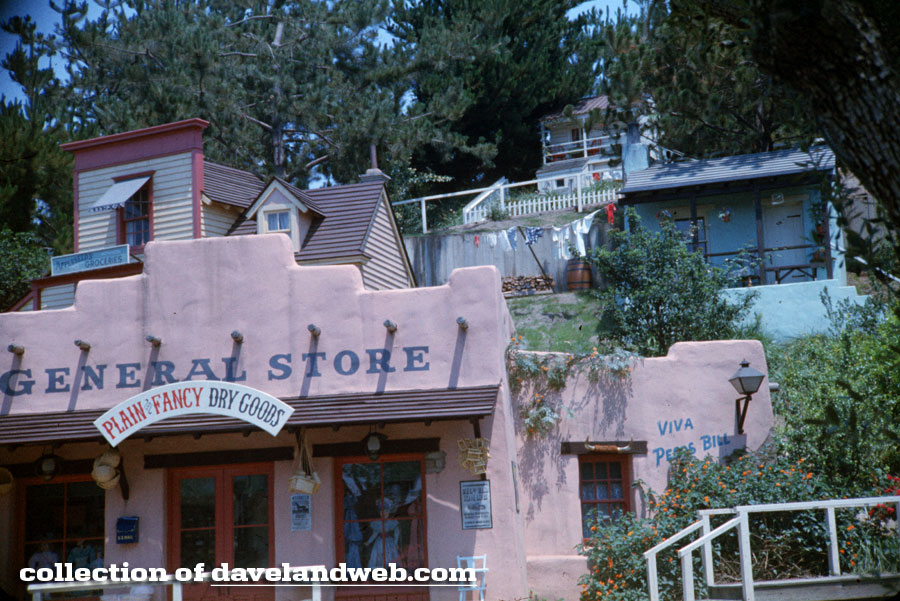 Zooming in for the General Store: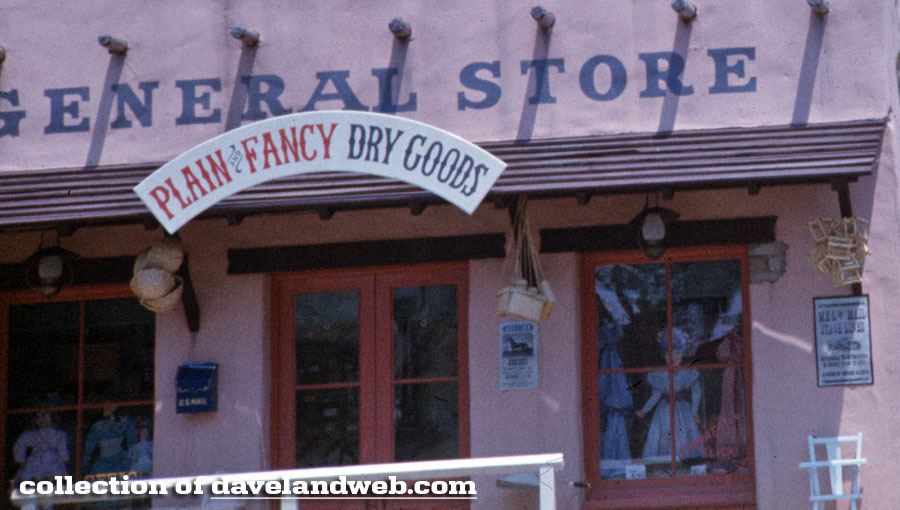 and for the wash, hanging out on the line to dry: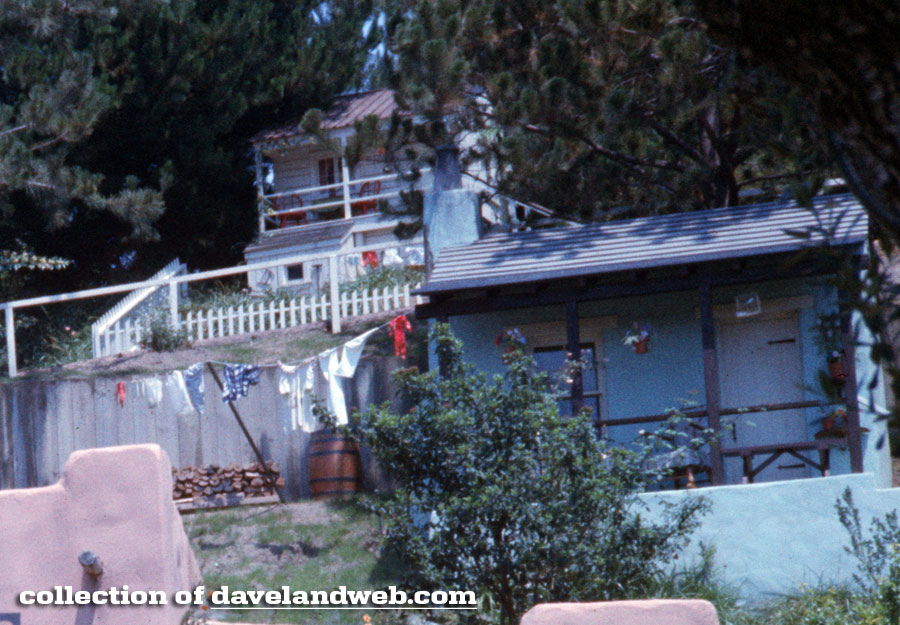 Riding through the Living Desert: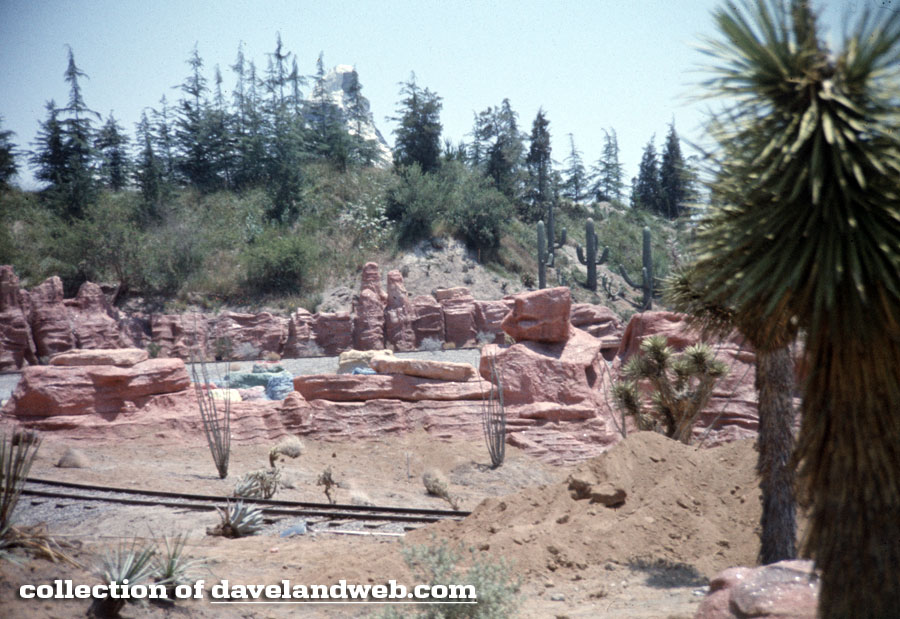 The Devil's Paint Pots in the foreground:
Zooming in, it appears that a cast member is doing a bit of maintenance work: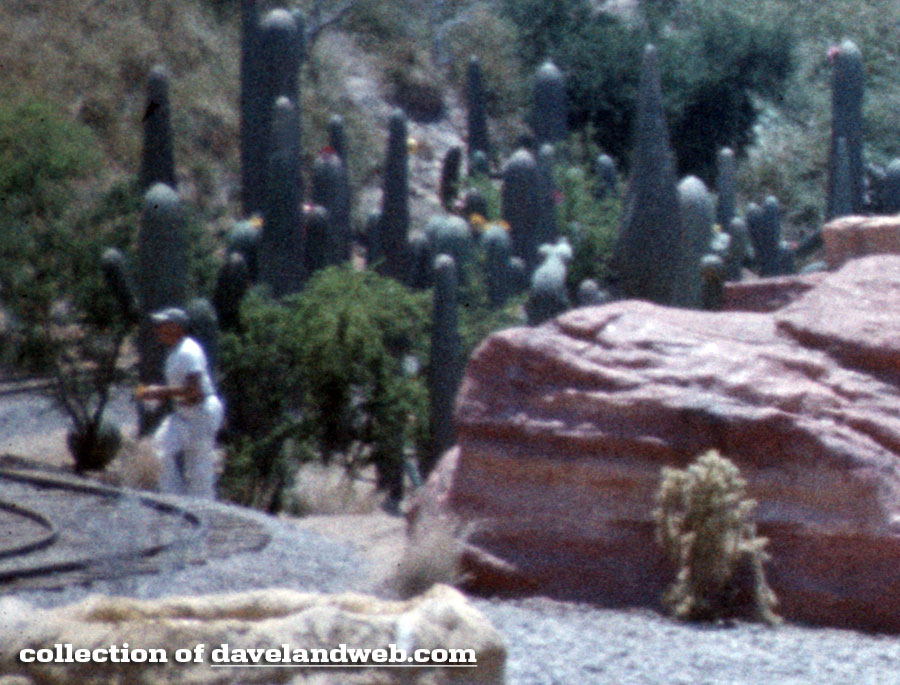 See more vintage Disneyland Nature's Wonderland attraction photos on my
Nature's Wonderland web page.