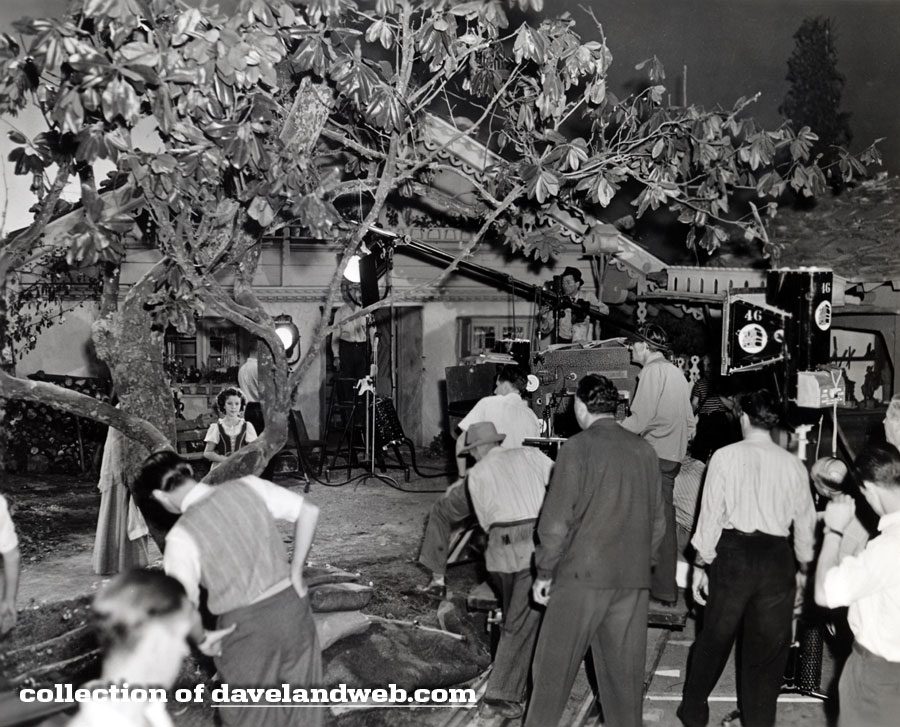 Here is a behind-the-scenes shot from Shirley Temple's 1940 Technicolor spectacular, "The Blue Bird." The accompanying vintage publicity blurb:
POINT OF VIEW — When the audience sees this scene from "The Land of Memory" in the glory of full Technicolor in wich "The Blue Bird" is now being filmed at 20th Century-Fox. It will be one of the high spots of beauty in the film. But from behind the scenes there is a ferment of anxious activity as director Walter Lang (right lower), Cameraman Arthur Miller, ASC (with visor behind camera), and the remainder of the crew watch Shirley Temple rehearse a shot from Maurice Maeterlinck's story. Shirley is framed in the tree limbs, while behind the main trunk left, the skirt of Cecilia Loftus as "Granny Tyl" can be seen.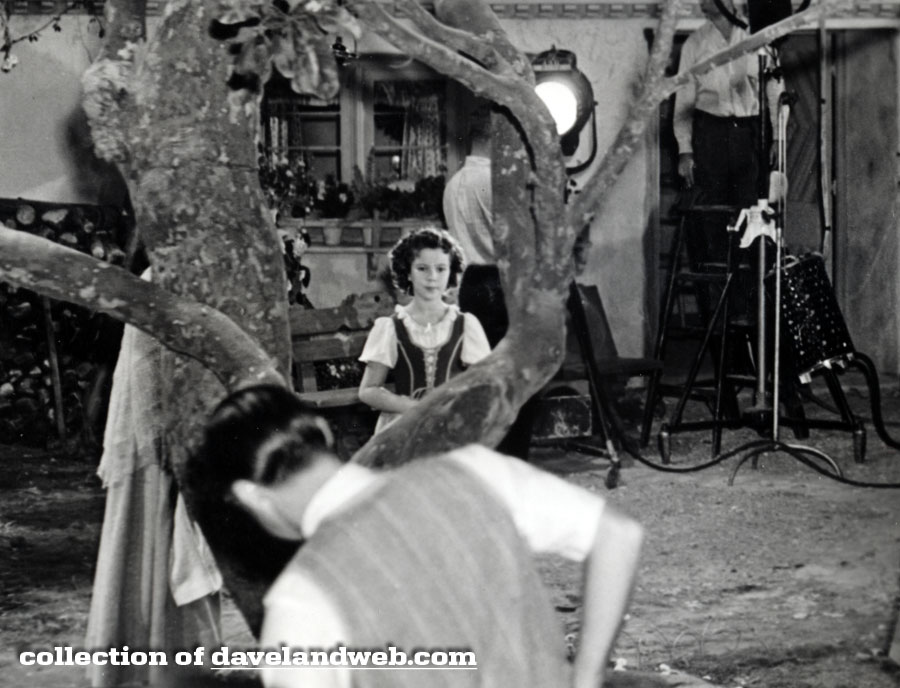 This publicity photo is ironic, considering that this film was dubbed Shirley's first "turkey" of her childhood career. Studio insiders called the film "Dead Pigeon."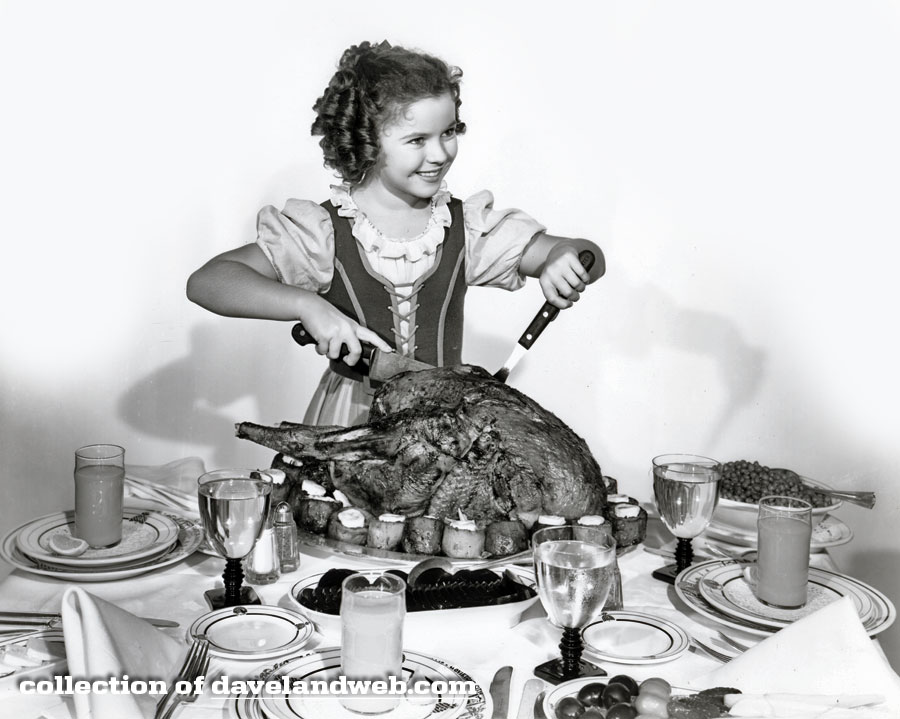 See more Shirley Temple "The Blue Bird" photos on my
"The Blue Bird" web page.
Follow my Daveland updates on
Twitter
and view my most recent photos on
Flickr
.