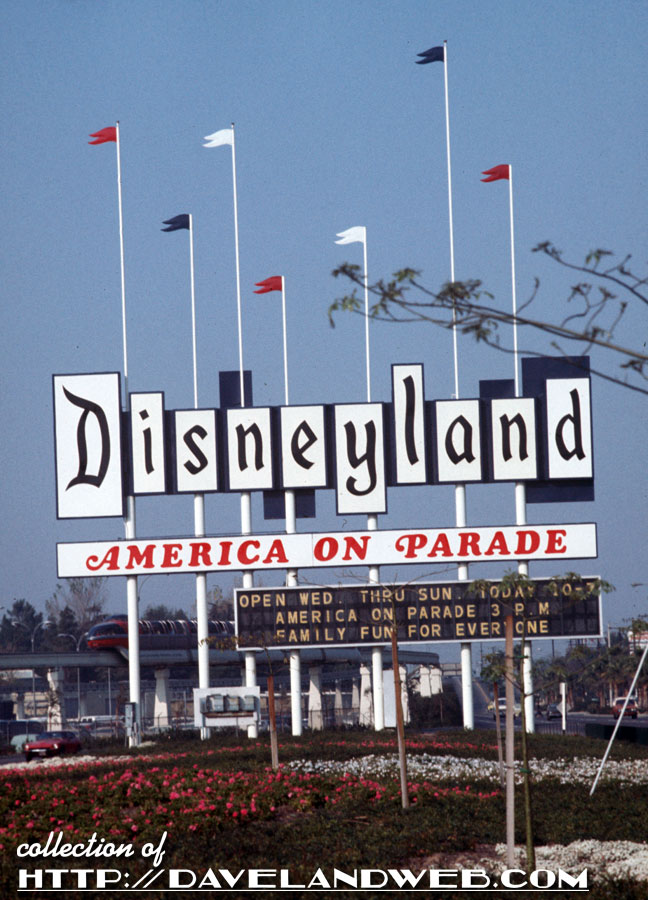 Welcome (back) to Disneyland! Back in 1976, guests saw quite a different entrance. At that time, the U.S. was swept away with Bicentennial fever, as the country had its 200th birthday. Disneyland contributed to the celebration with "America on Parade." I had to zoom in for a closer look at Monorail red!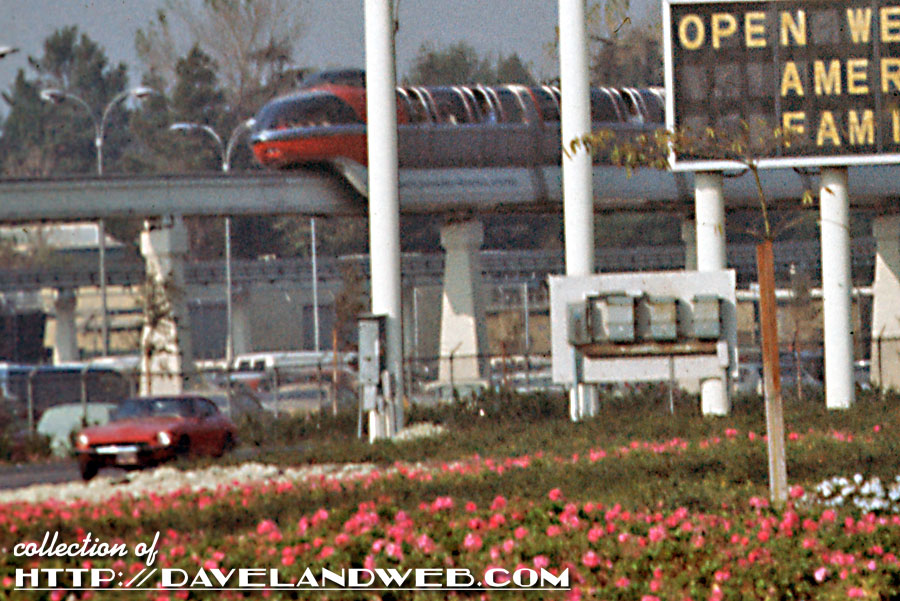 This particular parade never did much for me. While it was great that the Disney celebration showed their patriotism, the parade (and its scary characters) just seemed out of place.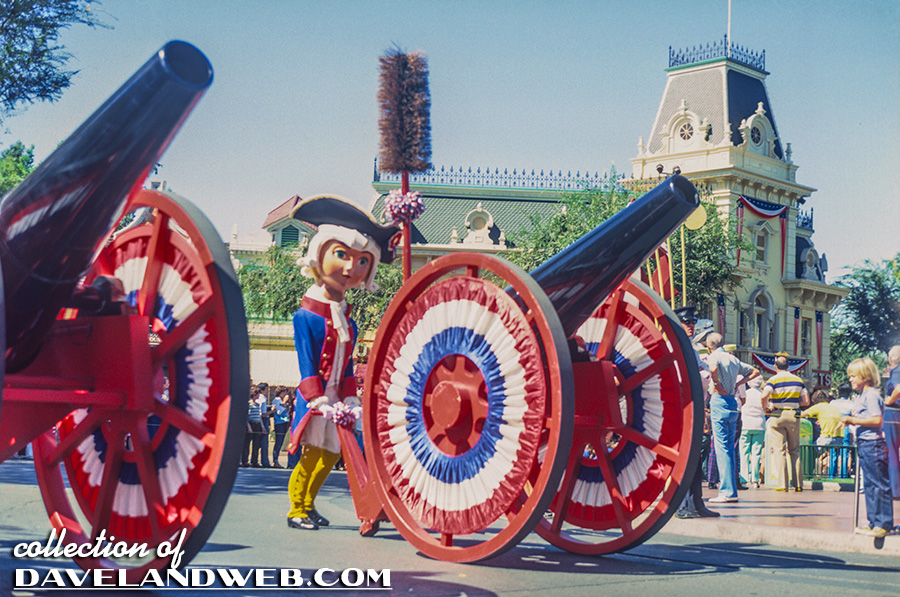 Whoever had this character as a nanny is probably still scarred today.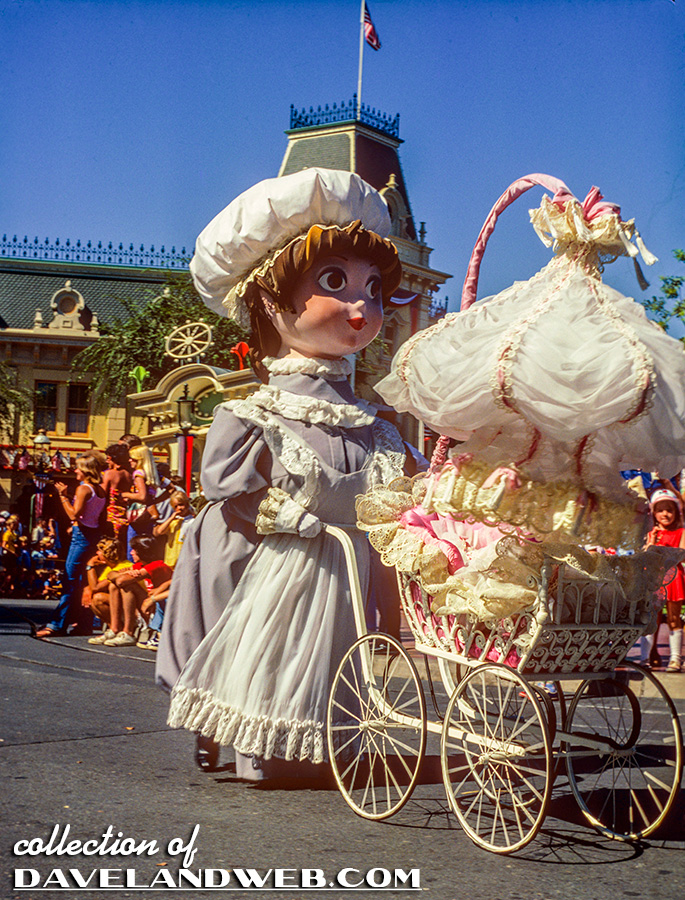 To help take the edge of those gigantic figures, how about two less scary shots from the same decade? These two ladies look thrilled to be at the Park:
Where did the attraction posters go? Based on the photos in my collection, it seems like they were taken down around 1968. It looks positively bare!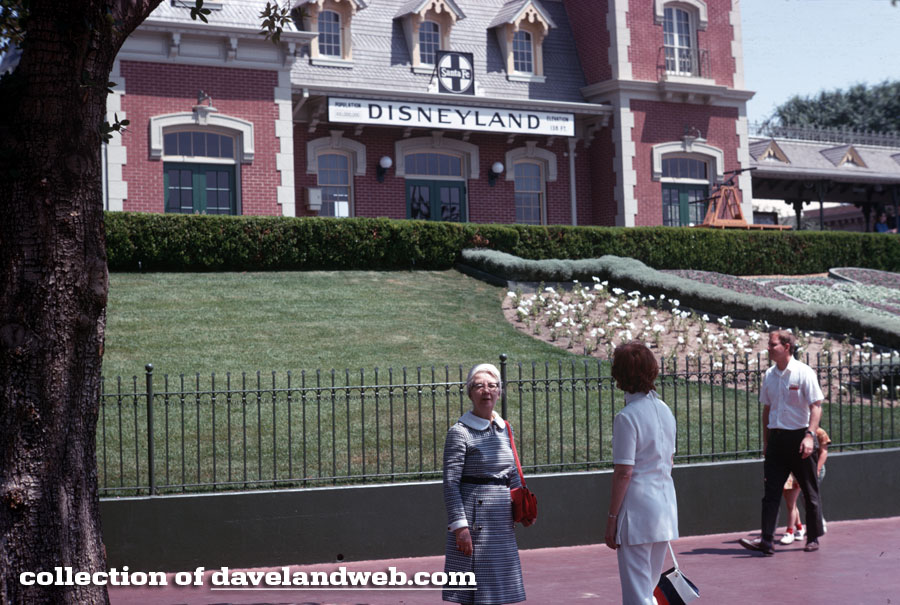 How many of you have ventured back to Disneyland? Would love to hear how the experience has been for you.
See more vintage Disneyland entrance photos at my
main website.