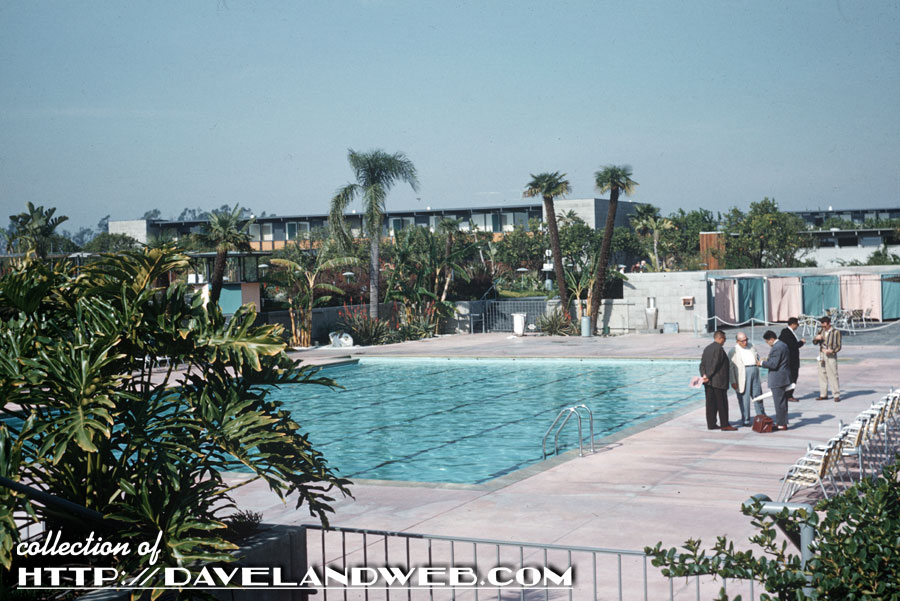 As we get closer to summer and temperatures continue to rise, a dip in the pool sounds mighty good. How about the one at the Disneyland Hotel? This February 1959 image shows some suits standing at the edge of it, ignoring the beauty of the blue waters. What are those pink and aqua curtains?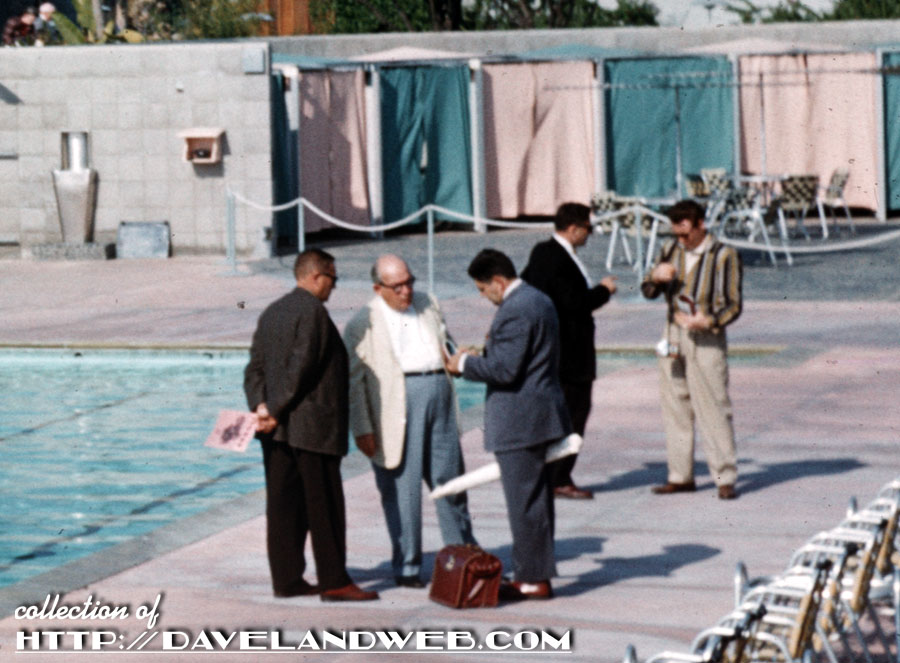 At the entry area to the pool, you would have seen this sign for the Coral Club, which explains those exclusive little curtained cabanas in the previous shot: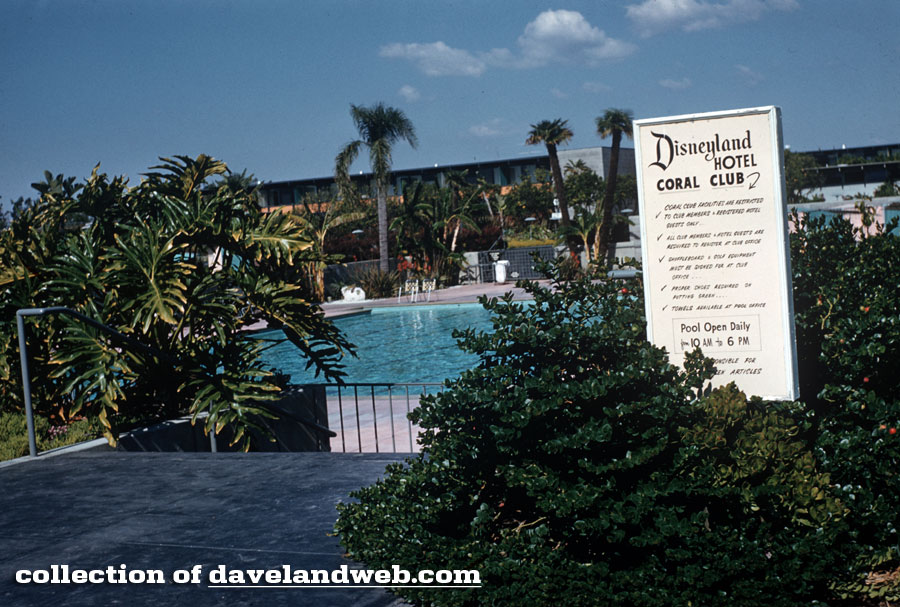 10am to 6pm? There goes my early morning swim.