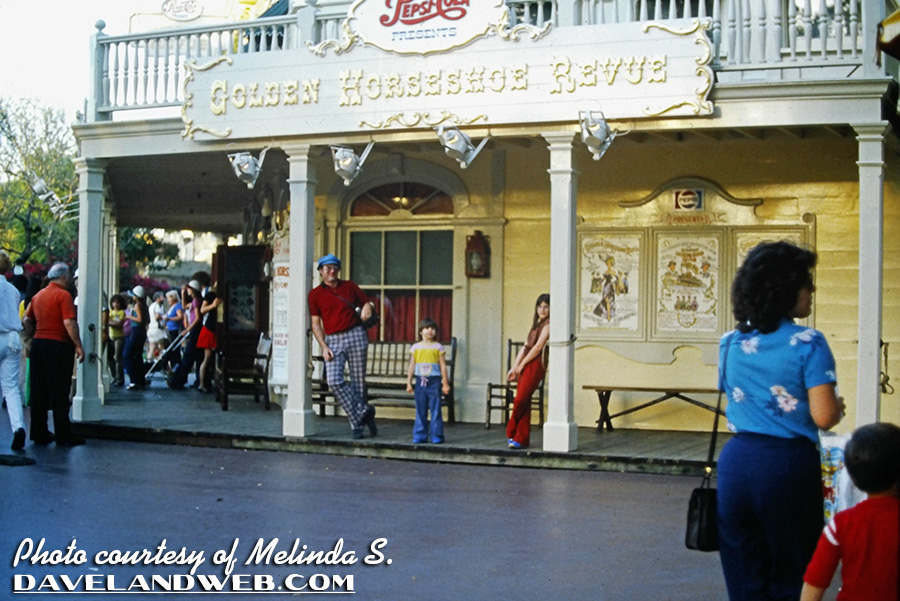 Melinda is back again with photos from Frontierland, taken during her family's 1980 trip to Disneyland. As she recalls:
Most of our meals were eaten from the cooler in the back of the car. The show and meal at the Golden Horseshoe Revue (shown above) would have been a big splurge. I remember sitting close to the stage and being awed by the high kicks of the can-can dancers. My own daughters spent years taking dance classes and I have a huge appreciation for the skills the dancers show in the videos of the Golden Horseshoe Revue and the birthday parade when I see them now.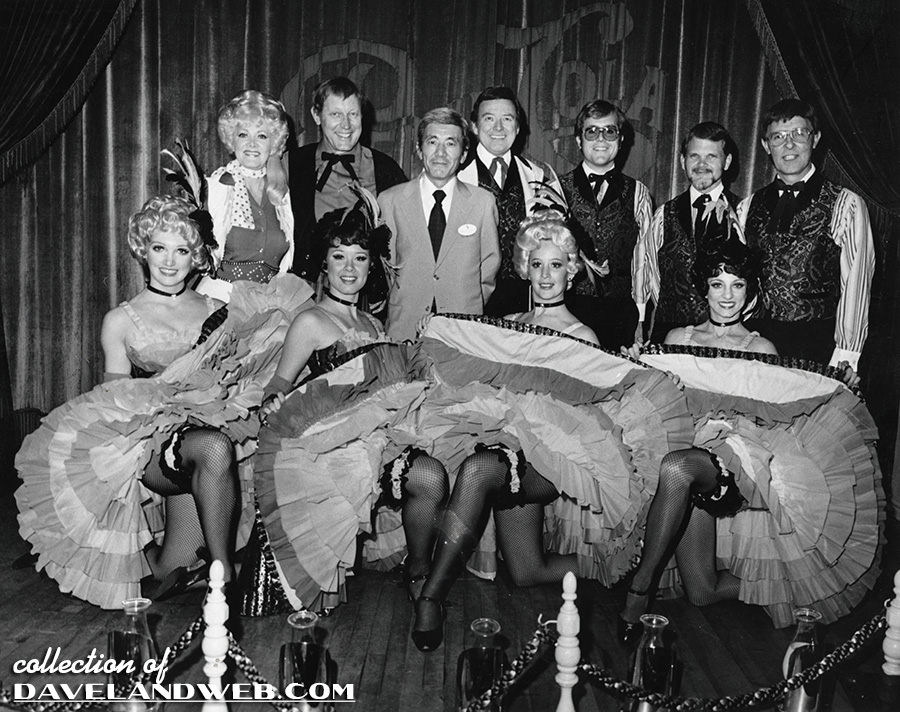 The cast of the Golden Horseshoe Revue, circa 1979 (above). Back to Melinda's collection with two images of the mighty Mark Twain riverboat at the dock: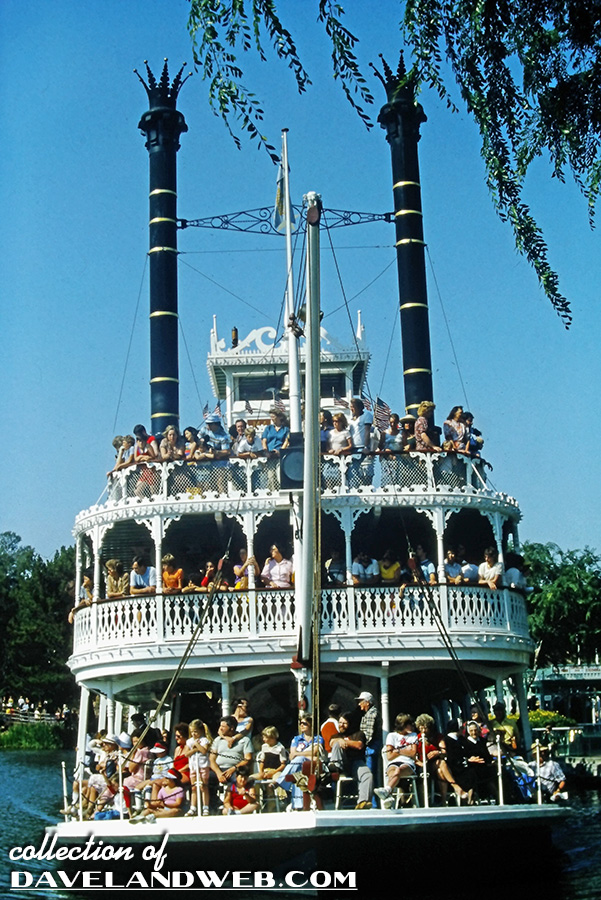 The family leaning over the railing: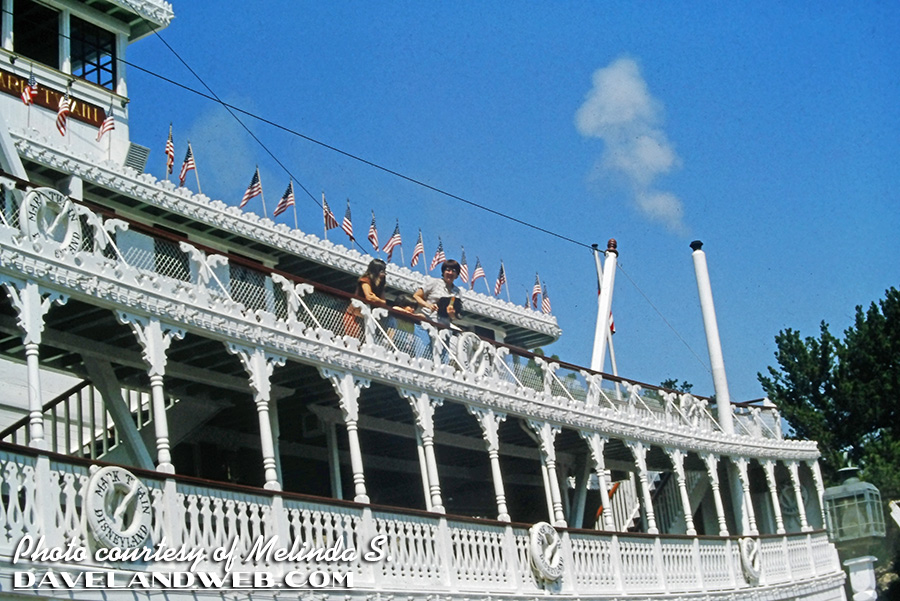 The Indian Settlement they saw during their journey on the Twain: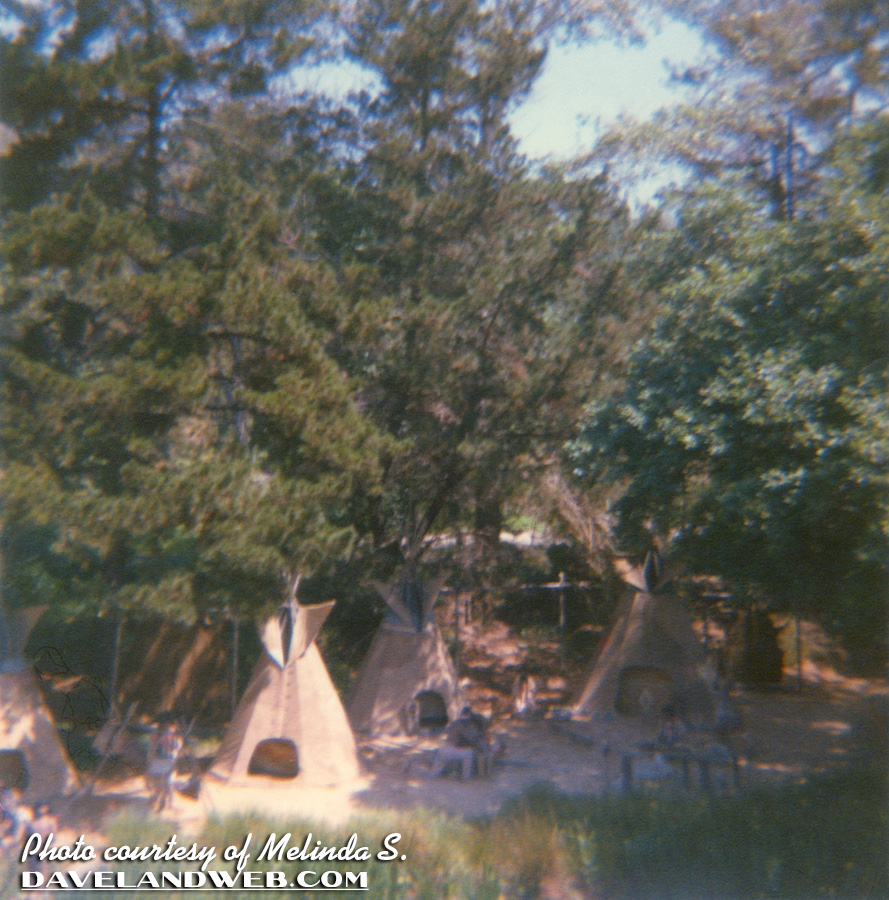 If this waterfall captured by Melinda's family doesn't look familiar, that's because it's no longer there. It was the once mighty Cascade Peak: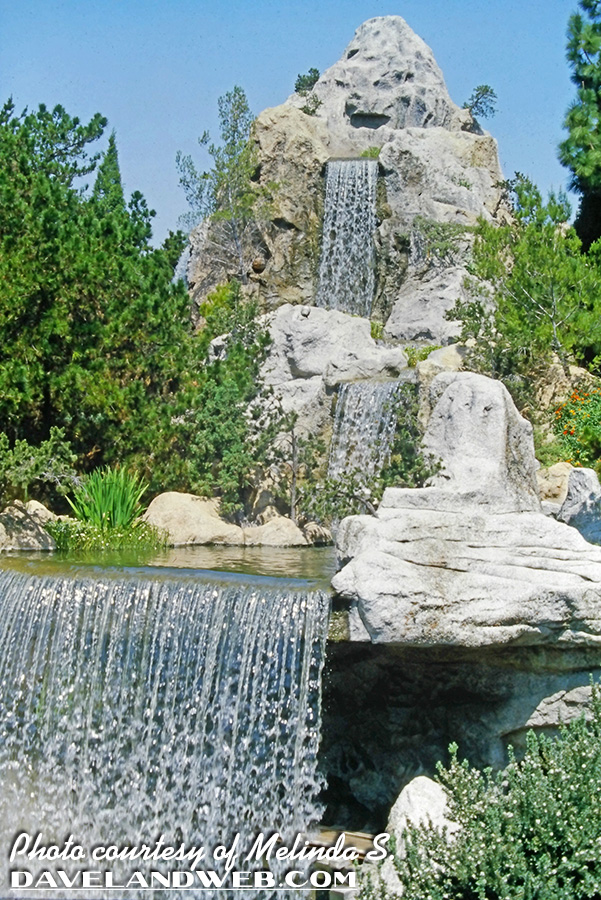 Which was still around in 1984 (shown below) but torn down in 1998: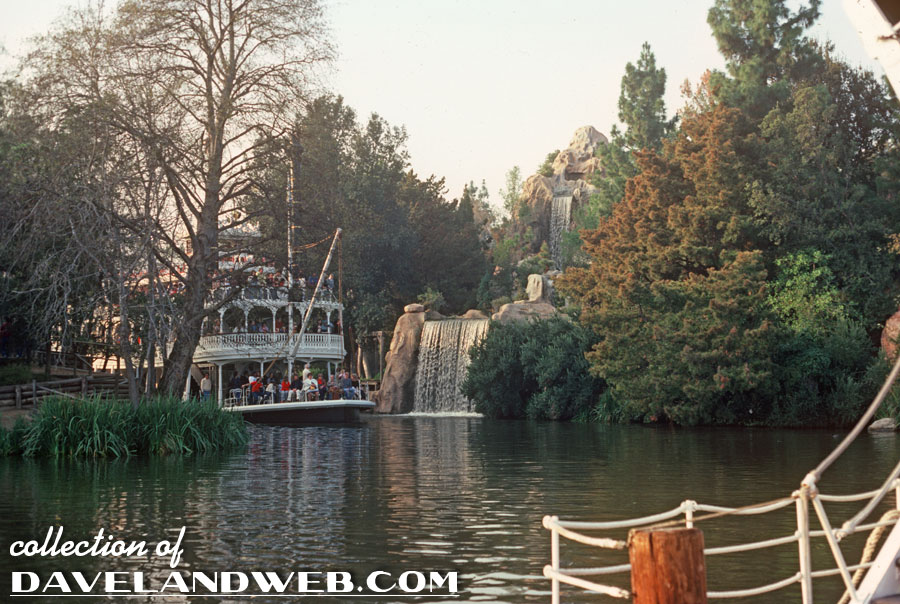 This shot of Tom Sawyer's Island was also taken from the Mark Twain: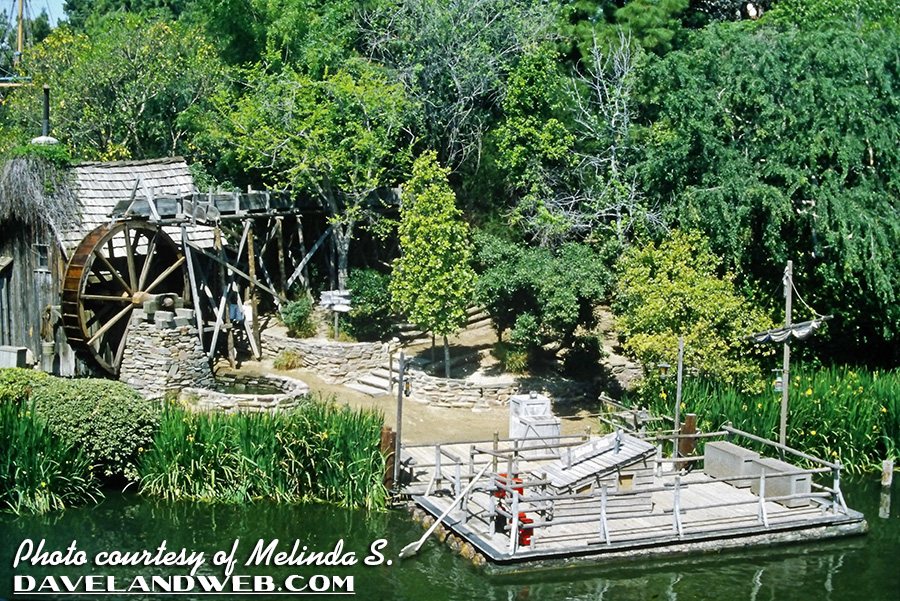 We don't have many pictures of our time on Tom Sawyer's Island, but I do remember having lots of fun running around the island, climbing over, under, and through it all. It was a welcome break to standing still for a little while. I also loved the Swiss Family Treehouse as the movie was a favorite of mine and it was just like being there.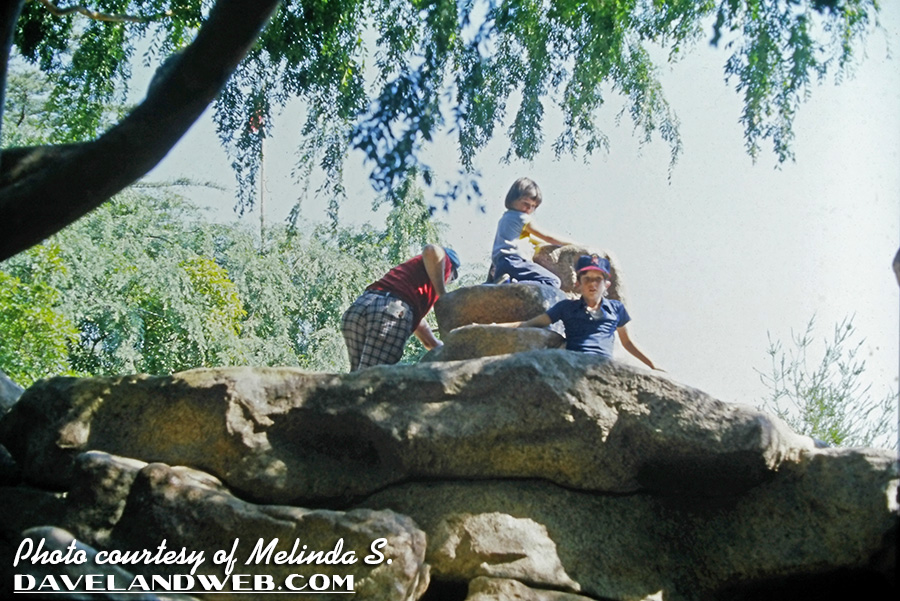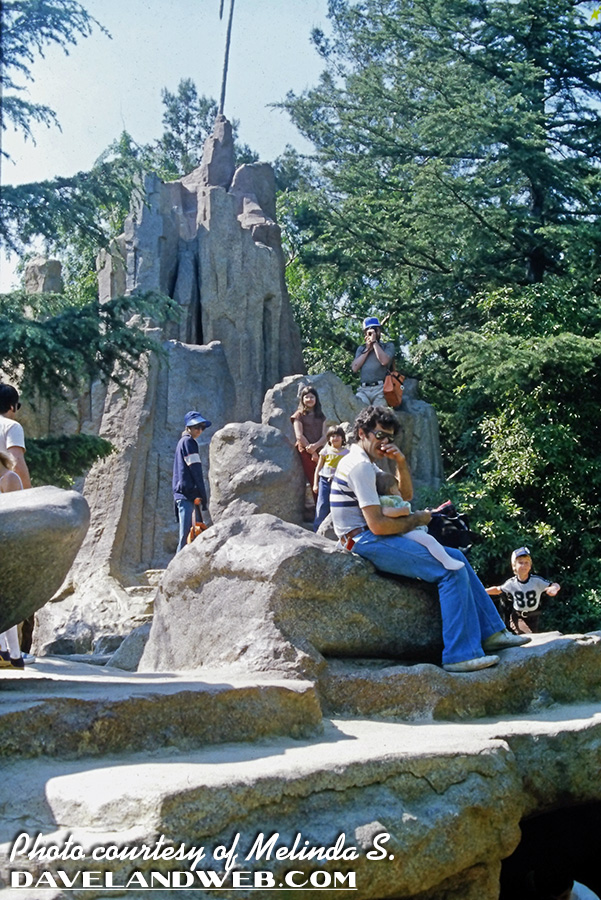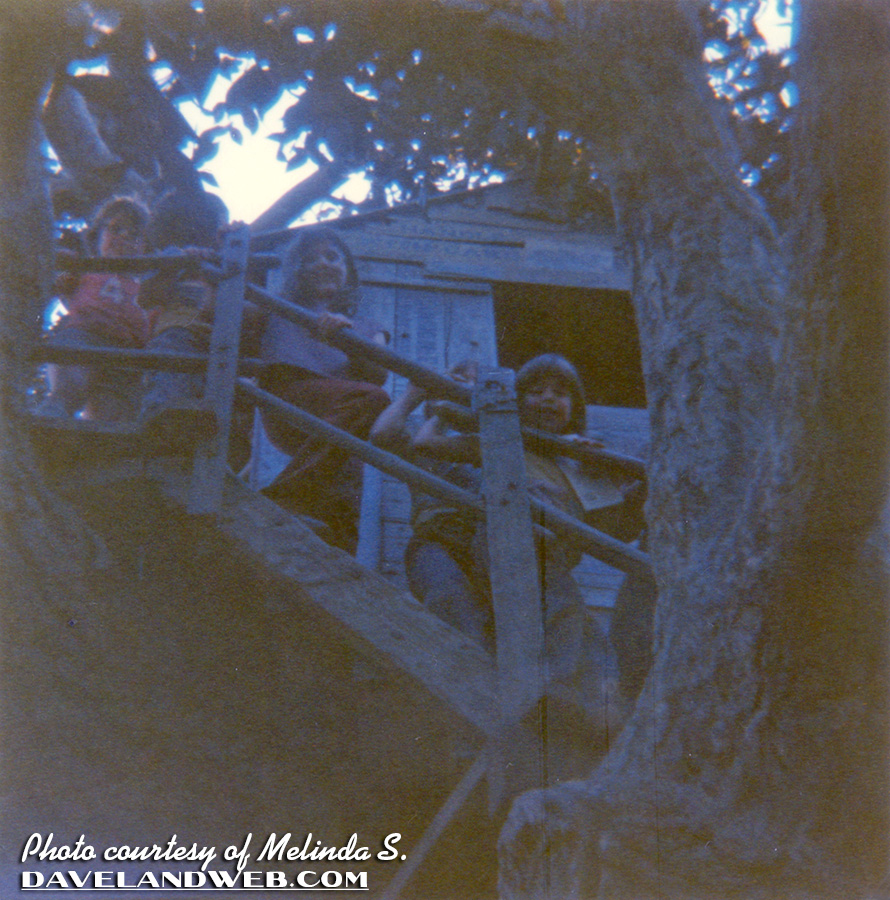 Melinda's family captured this shot of Big Thunder Mountain Railroad, which was less than a year old: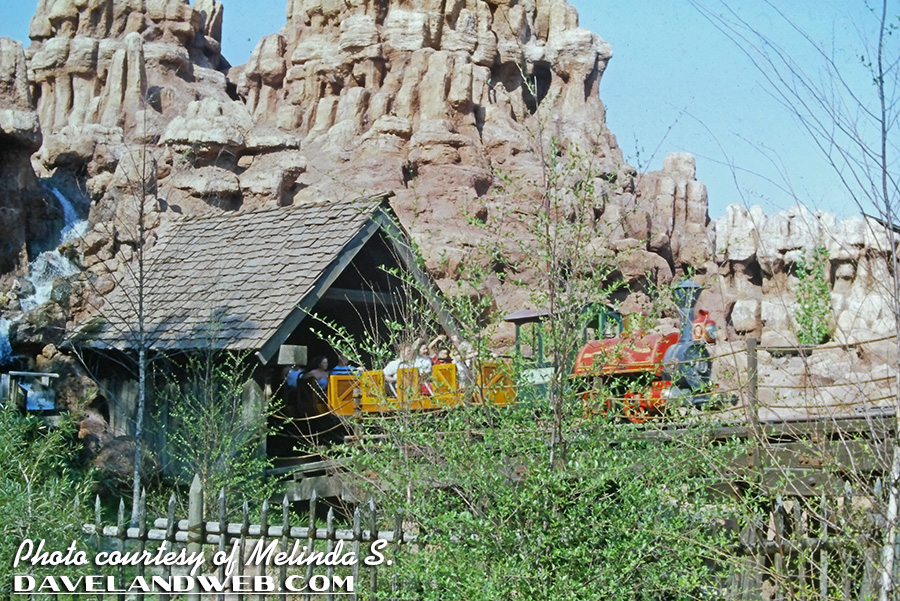 Melinda only had this one photo from Adventureland, taken from the Jungle Cruise attraction: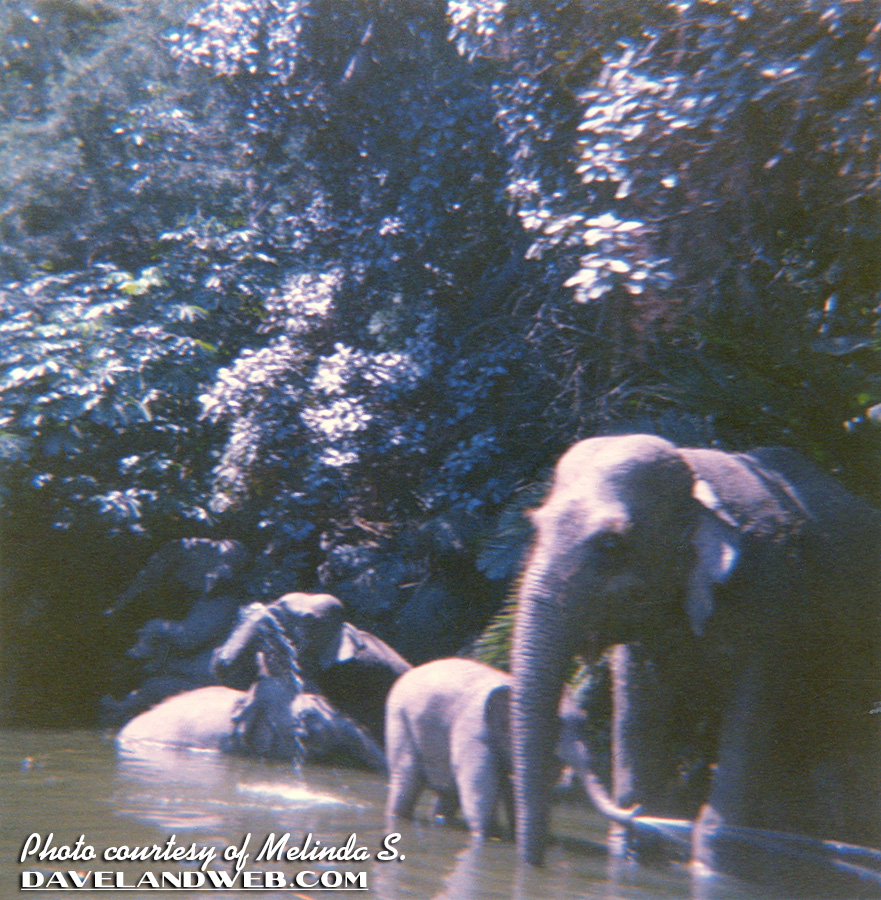 I remember being on the side of the boat where the hippo jumps out and it startled me.
This 1978 image from my collection will have to suffice - I hope it doesn't bring back painful memories, Melinda!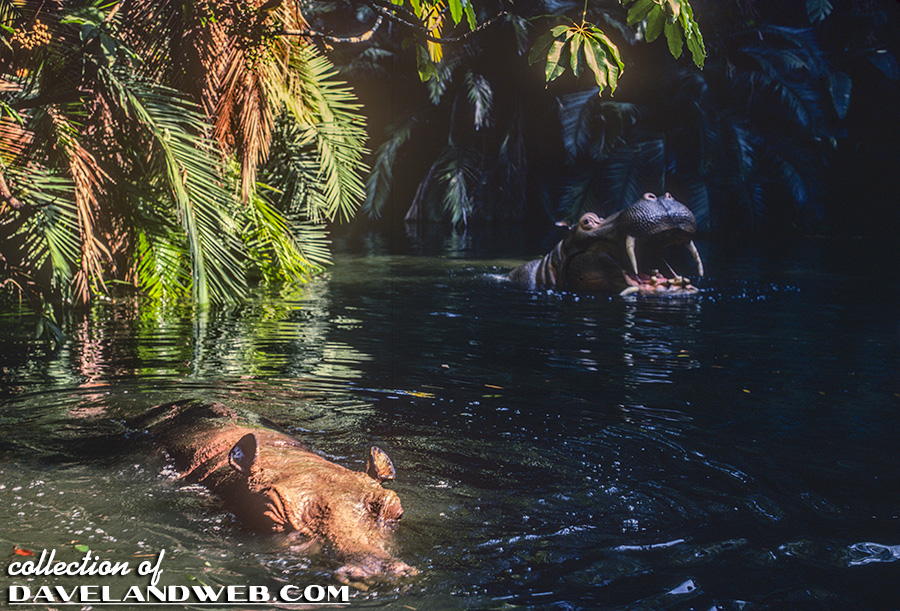 More Melinda at Disneyland to come! See more Disneyland photos at my
main website.