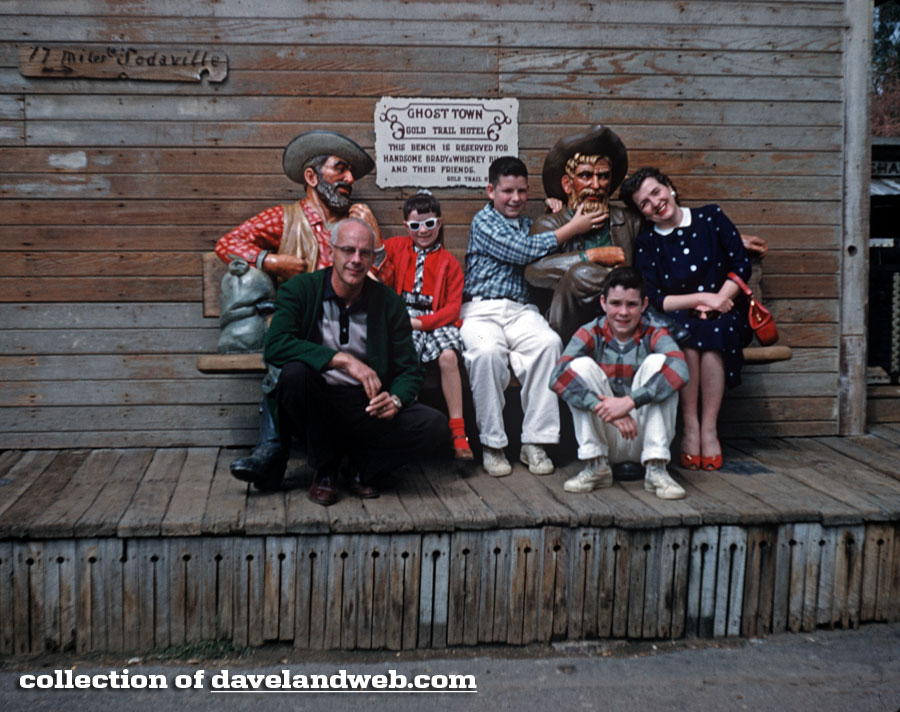 Here is a trio of images from June 1958 at Knott's Berry Farm. I love the navy blue polka dot dress of the lady in the first two photos. It is so "I Love Lucy"!
I can only assume that this is THE Doc Skinem in this photo.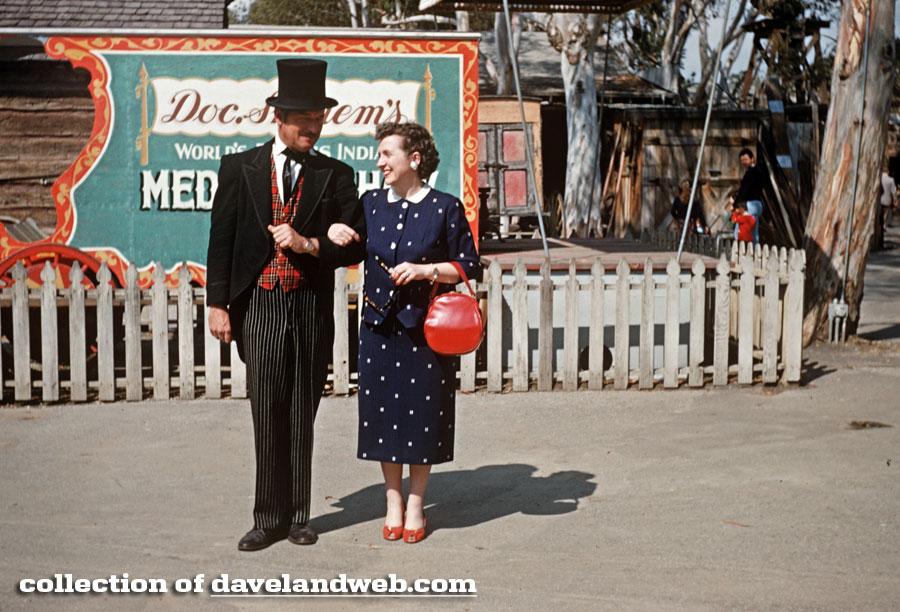 He looks like the inspiration for Rex Harrison's Doctor Dolittle.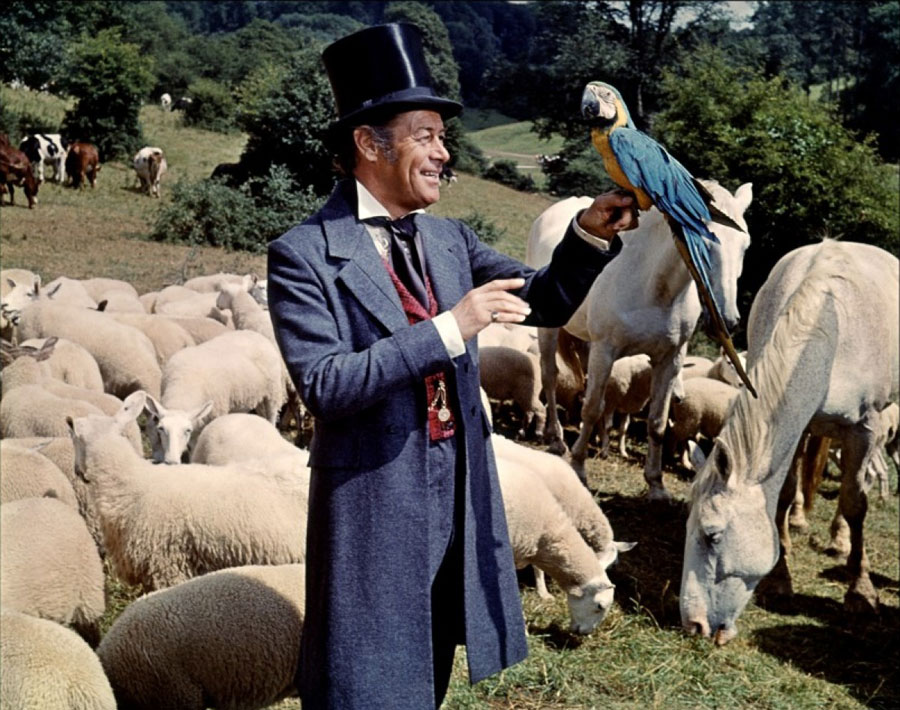 This photo of the guests posing with the dance hall girl statues just positively shouts vintage…in a good way!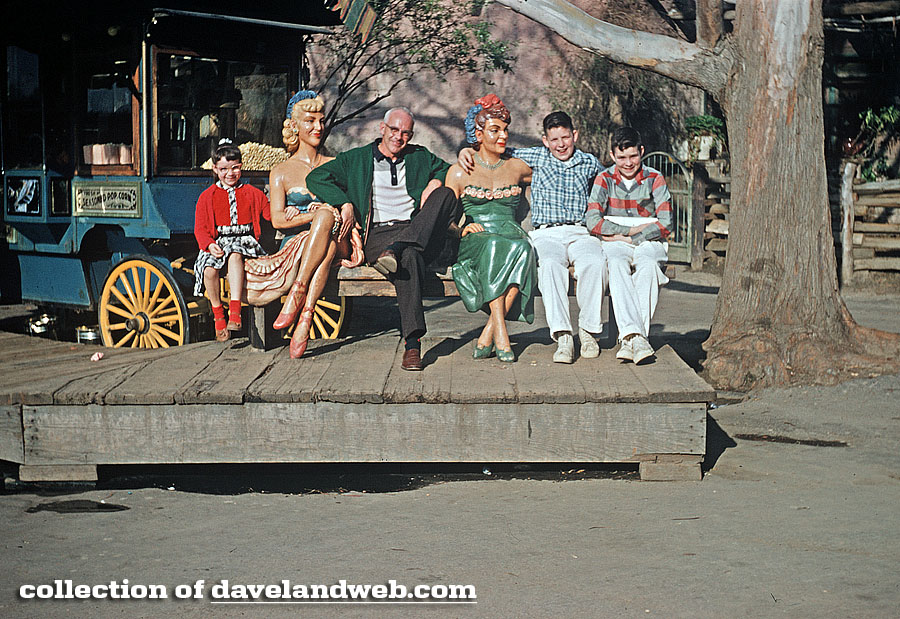 See more vintage & current Knott's Berry Farm photos from my collection on my
main website.