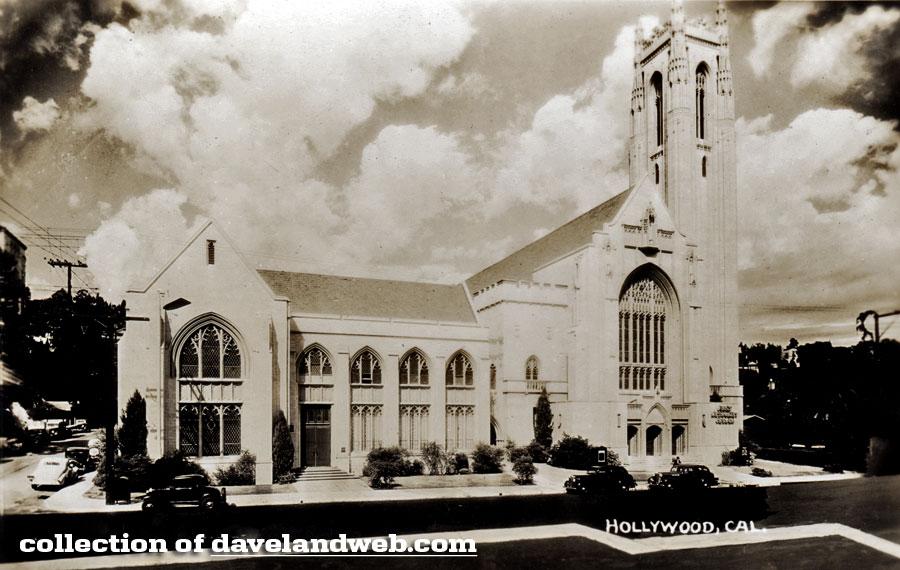 Continuing with my tribute to the nostalgic novels written by Martin Turnbull set in Hollywood, today's post shows the Hollywood United Methodist Church, originally known as The First Methodist Church. I guess it is better to be United than First.
The English Gothic United Methodist church is located at the intersection of Franklin and Highland Avenues in the Hollywood Hills neighborhood of Los Angeles. Construction on the first building, the Recreational Hall, was started in 1927. The rest was completed on March 16, 1930. It was designed by Thomas P. Barber, and based in part on the English Gothic style of Westminster Hall in London. The structure is steel-framed concrete, with the sanctuary roof having an open hammer beam construction.
It has been the setting for many movies including the majority of "Sister Act":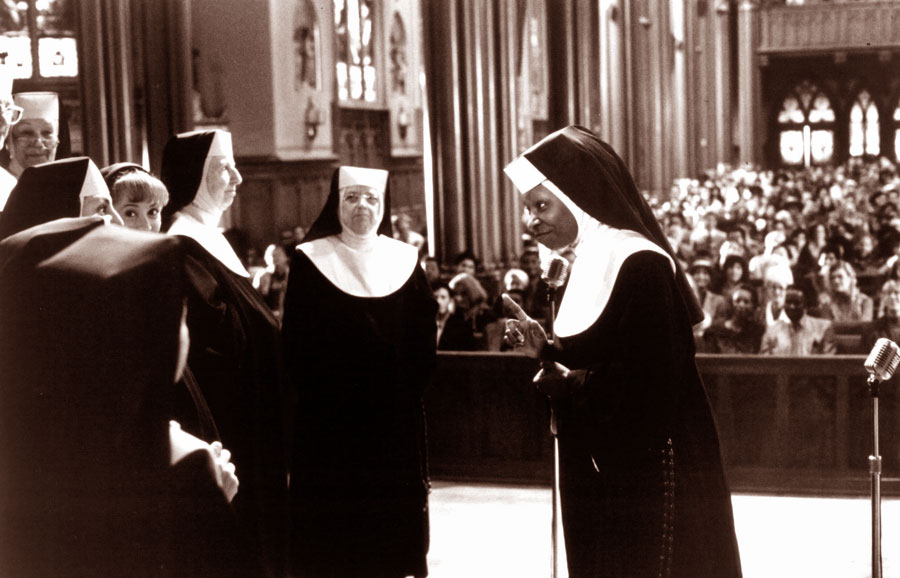 …and "Back to the Future." If you don't remember a church scene in "Back to the Future," that's because the facility's gymnasium (doesn't every church have one of those?) was used for the Enchantment Under the Sea High School dance sequence, where Marty McFly (Michael J. Fox) performed with the Starlighters..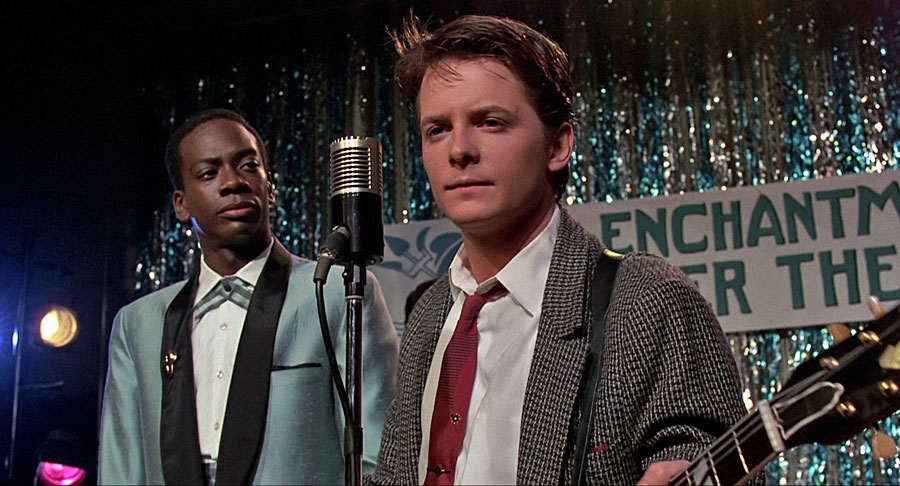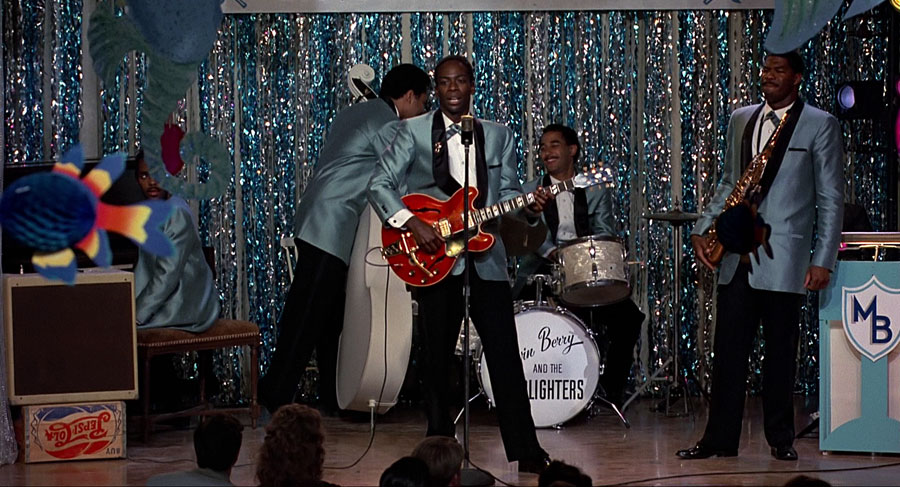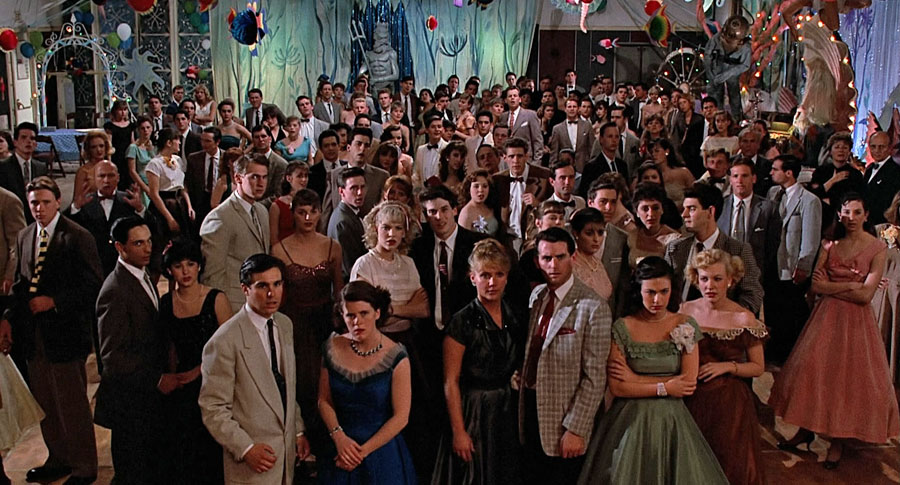 The Church celebrated its centennial in 2009.
See more vintage & current Hollywood photos from my collection on my
main website.
Follow my Daveland updates on
Twitter
and view my most recent photos on
Flickr
.