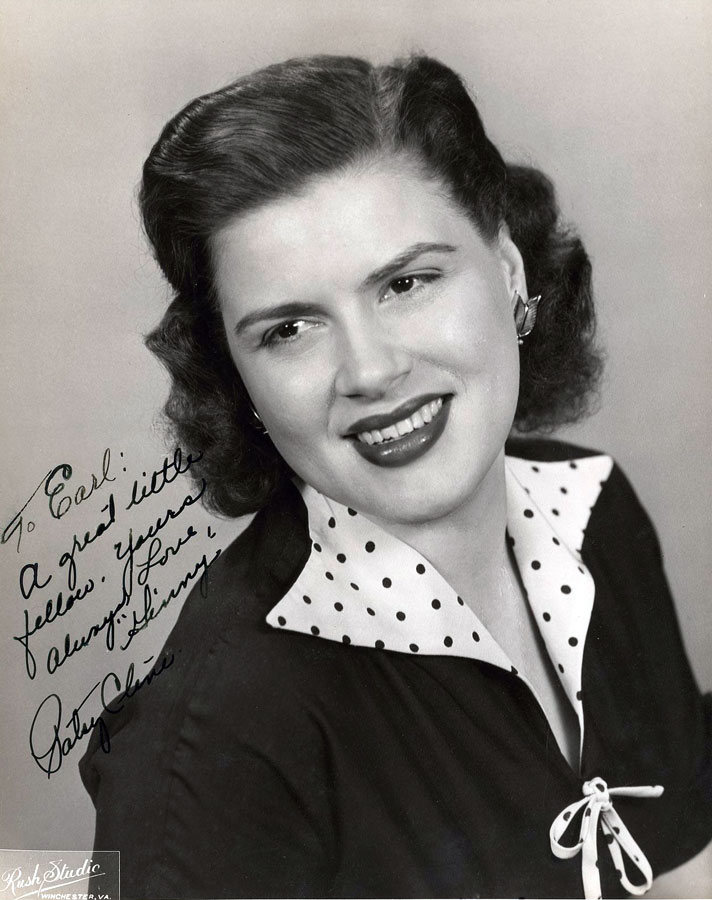 51 years ago today, music legend Patsy Cline tragically passed away at the age of 30 in a plane crash. It was a serendipitous discovery for me when I first began seriously listening to her music. I was in my 30s going nowhere fast, and Patsy's voice had that rare emotional truth that really reached out and grabbed me.
With the purchase of the 4-disc "Patsy Cline Collection," I was in Patsy hog heaven. I listened to her morning, noon, and night.
One of Patsy's first big hits was, "Walkin' After Midnight." One of my fondest memories is being in Fairmount, Indiana, at James Dean's burial site, dancing to this Patsy tune as it played through the speakers of my car's stereo. Talk about carefree days!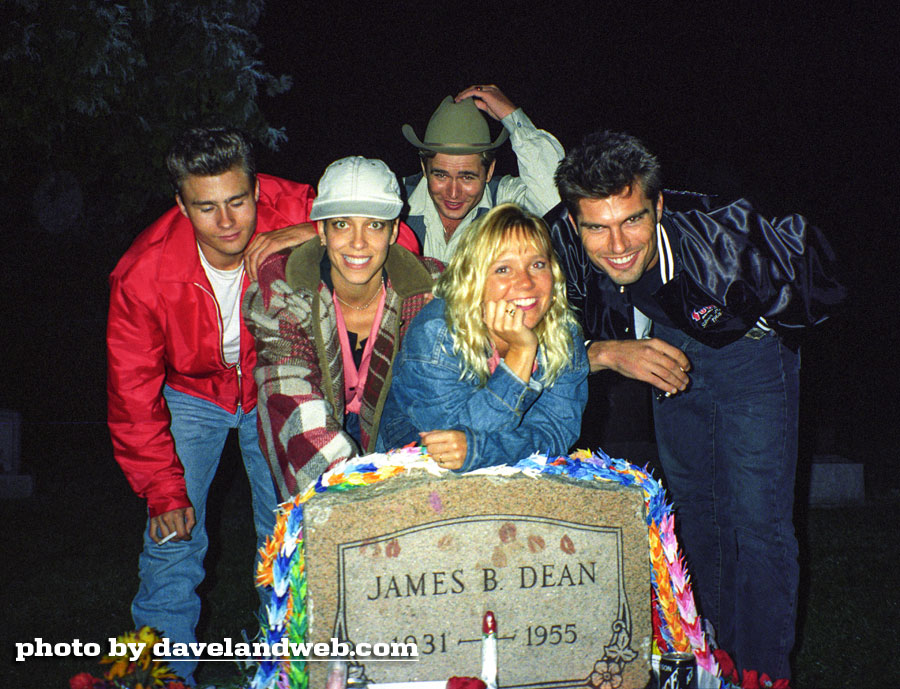 Although I prefer the album version, this youtube clip can give you a pretty good idea of her crossover appeal.
The Cline (as she referred to herself) was more than just a hick country singer from Winchester, Virginia. She was able to transcend genres and pull the hell out of your heartstrings no matter what your favorite type of music was. She was the real thing.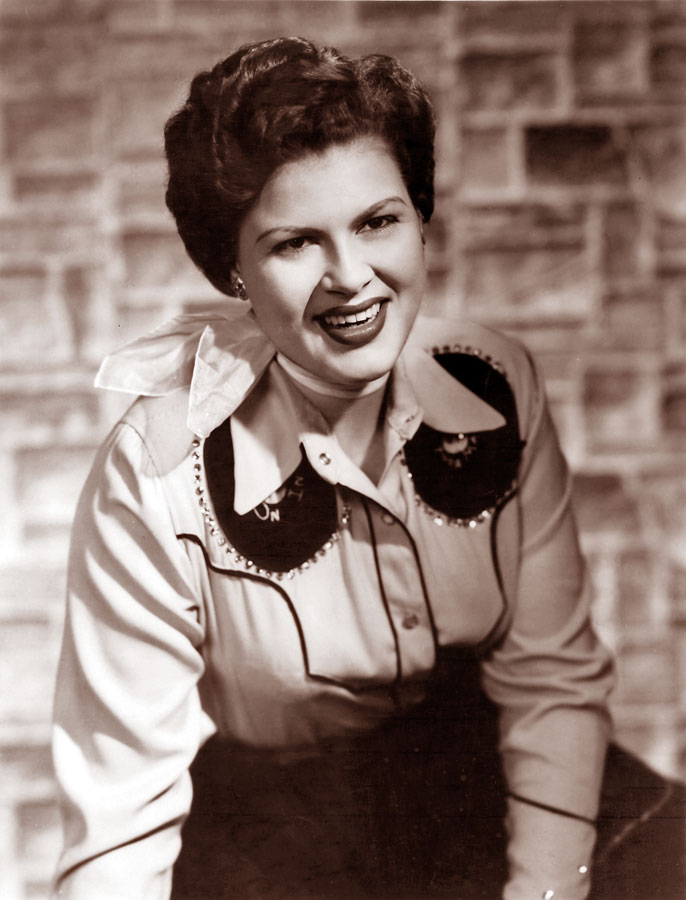 The song she is probably best known for is, "Crazy," written by Willie Nelson. If you are questioning the odd looking headband that she is wearing, it was used to help cover up the huge scars she had from a 1961 car accident that occurred not long before this was shot.
As Patsy got older, she began to slim down, tossing out the fringe and boots and replacing them with form fitting dresses and high heels. The curls remained in front to cover up her scars.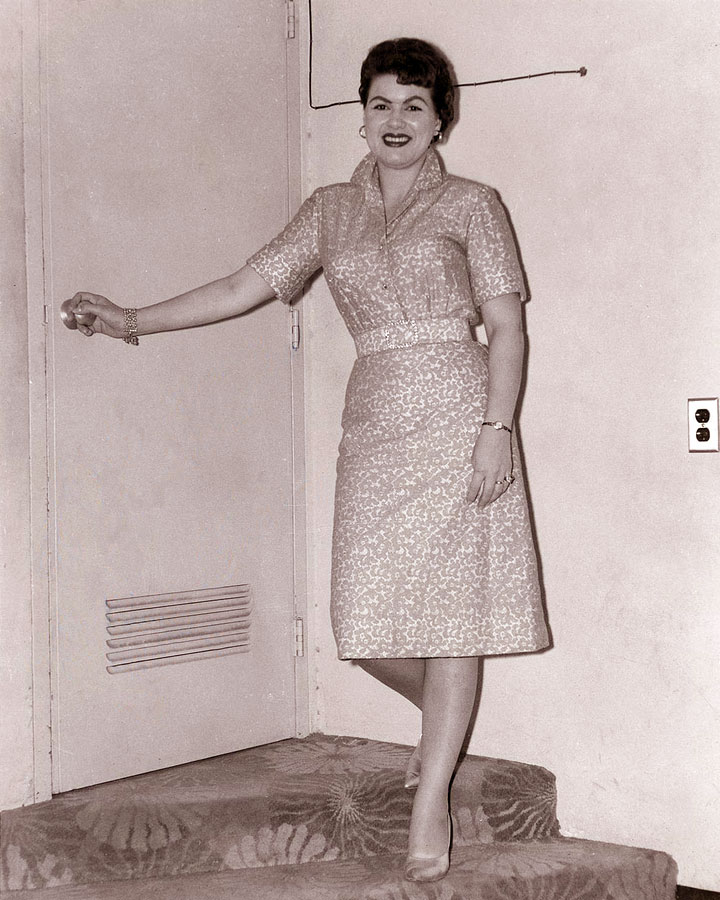 It is somewhat ironic that her classic, "I Fall To Pieces," was released at the same time as her car accident. Talk about a foretelling title.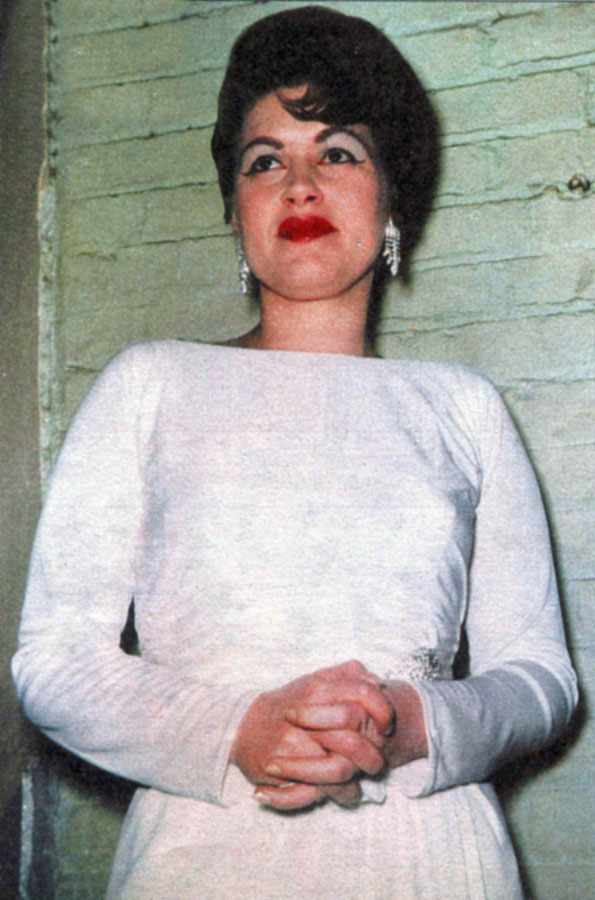 A week before she was killed in a tragic plane crash, she was talking to The Jordanaires' bass singer, Ray Walker, as she exited the Grand Ole Opry:
"Honey, I've had two bad ones (accidents). The third one will either be a charm or it'll kill me."
It was an eerie case of foretelling. She had also told close friend Dottie West that she knew she wouldn't live past the age of 30. The photo above is the last known photo taken of her, wearing a knockout white chiffon dress for her show in Kansas City. She looks as if she is ready to join the angels.
Before this post ends, I'd like to share two other favorite Patsy songs. "Three Cigarettes In An Ashtray":
and the last one, "Leavin' On Your Mind." Not the best song to listen to if you have recently been dumped!
If you've never experienced the voice of The Cline, I suggest you do so. Pour a glass of wine, light some candles, and sit back while her voice takes you to places you've never been.
See more vintage & current Movie & TV personality photos from my collection on my
main website.
Follow my Daveland updates on
Twitter
and view my most recent photos on
Flickr
.