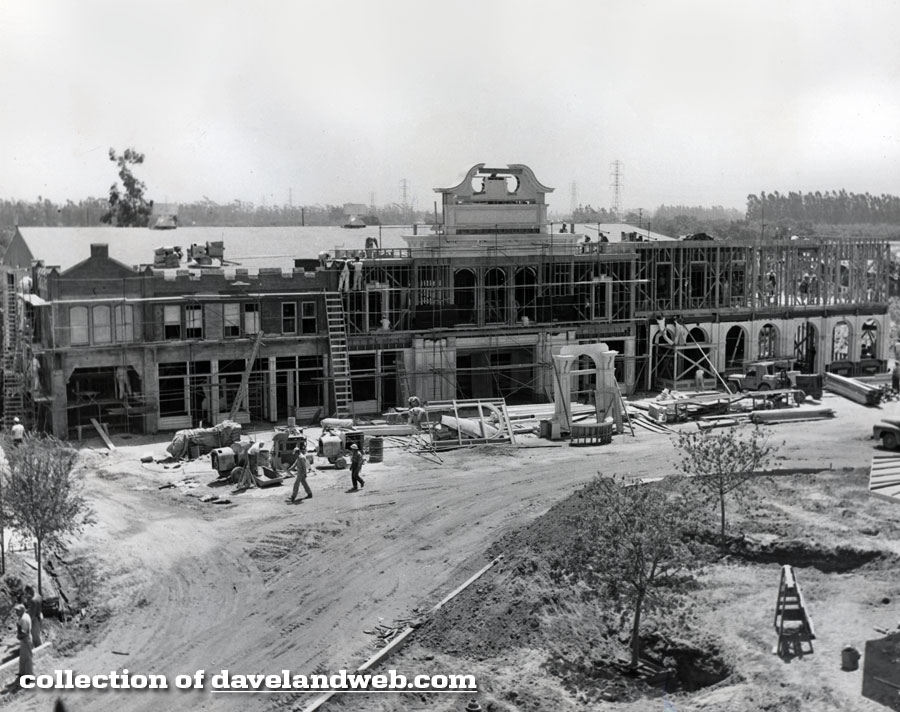 In honor of the next glorious three days known as "Labor Day," I will be doing a trilogy of posts featuring the laborers who have toiled so hard to create the Magic Kingdom known as "Disneyland." We begin on Main Street, U.S.A.; specifically Town Square, as the construction crew labors to finish by the July 17, 1955 deadline. Let's zoom in to see those workers: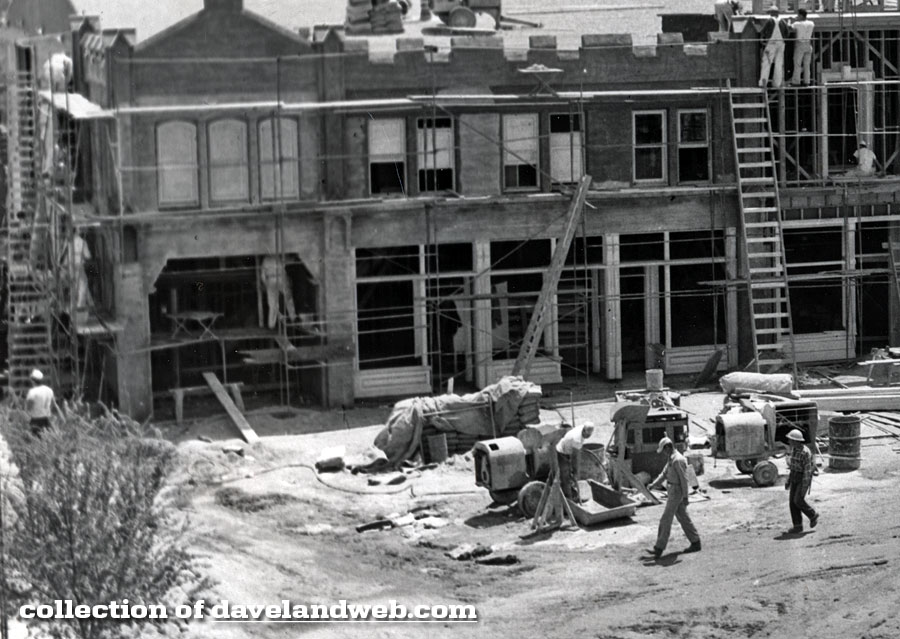 A color shot of the still unfinished Main Street Train Station: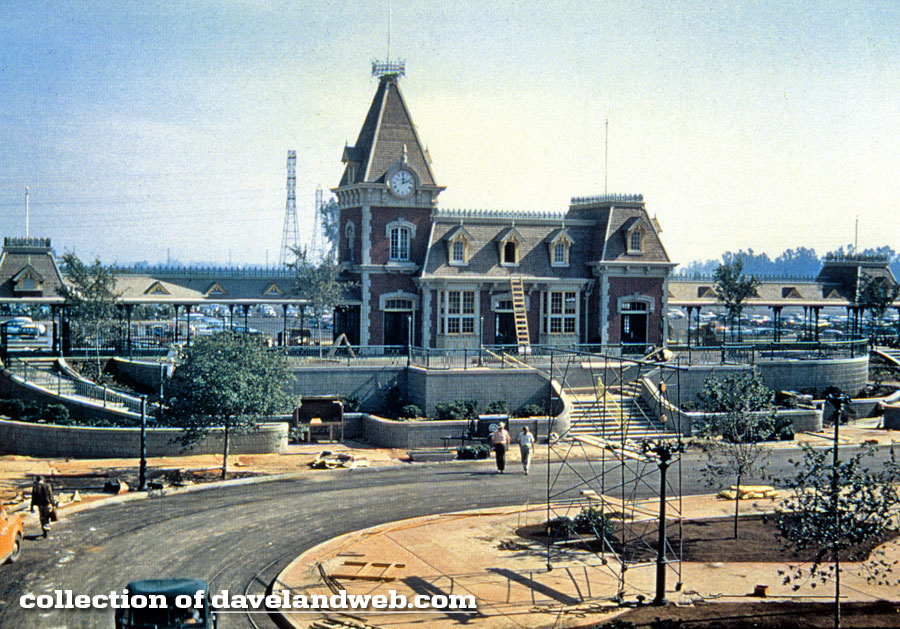 Putting in the tracks for the Horse-Drawn Streetcar: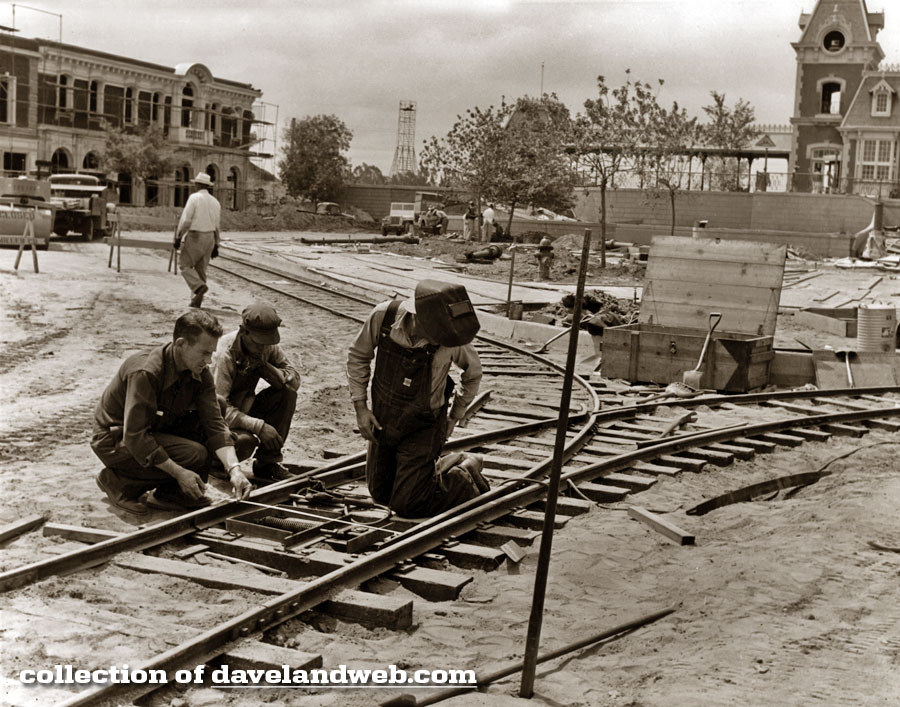 Going further down the street and stopping near Center Street, looking back at the Train Station: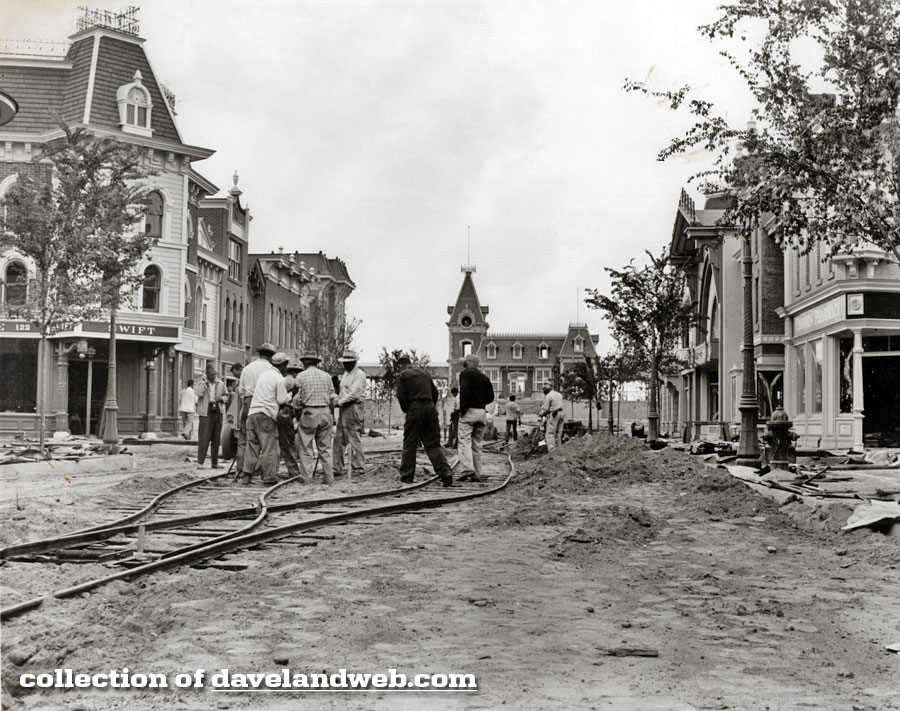 Zooming in for a closeup of the workers: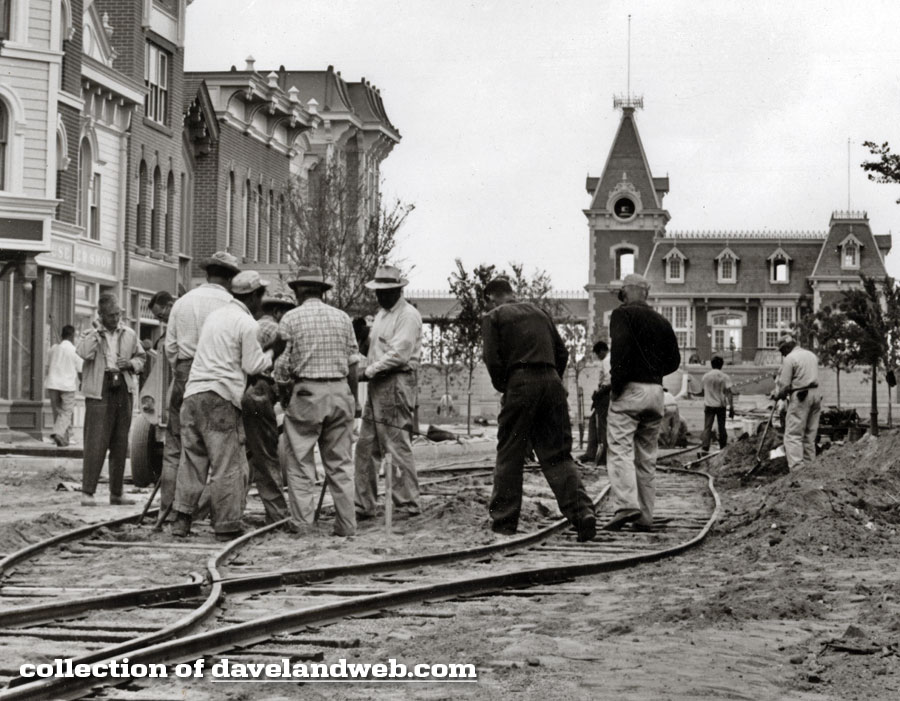 It always takes me aback a bit to see cars in these construction shots: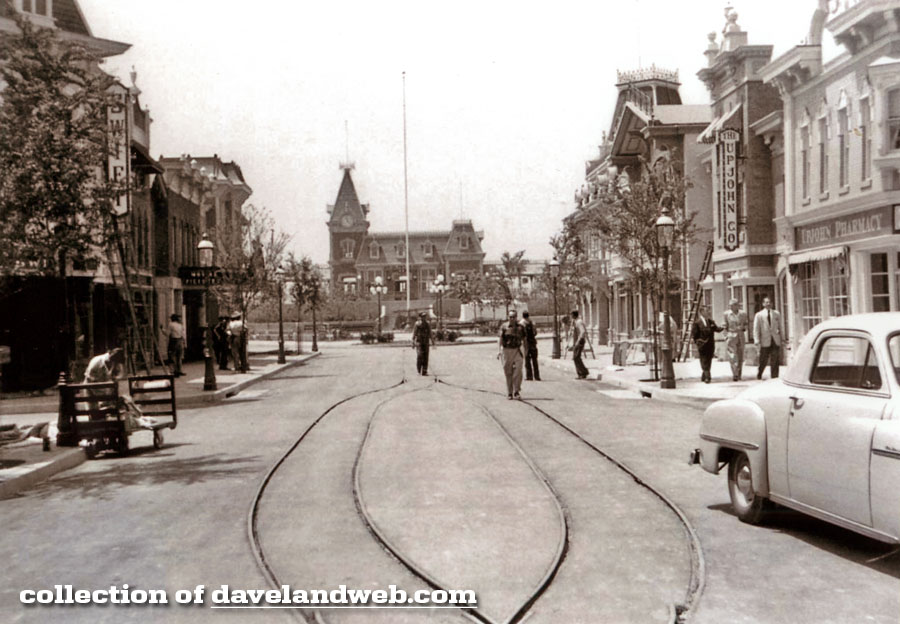 Turning around, we get a view from Town Square facing The Castle: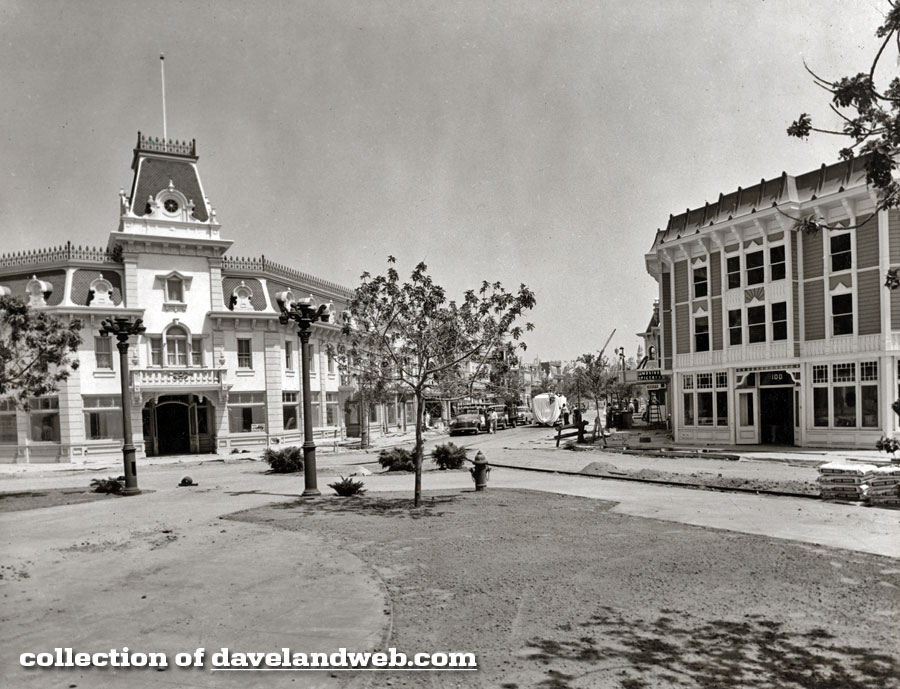 A closeup of the Cinema area, showing the lettering on the marquee: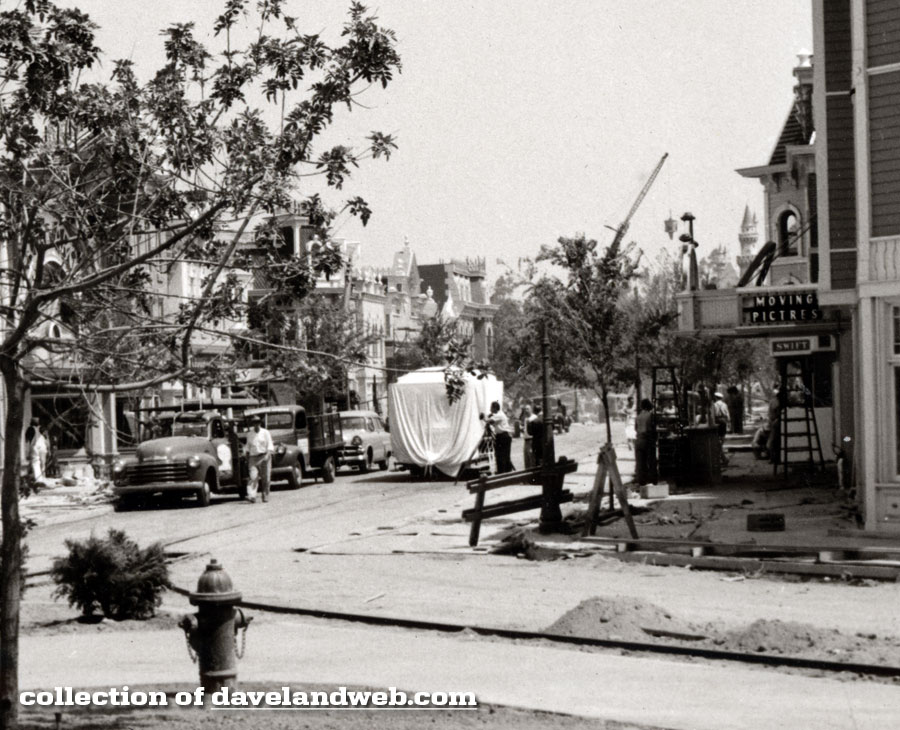 The heart of Town Square...before it started beating!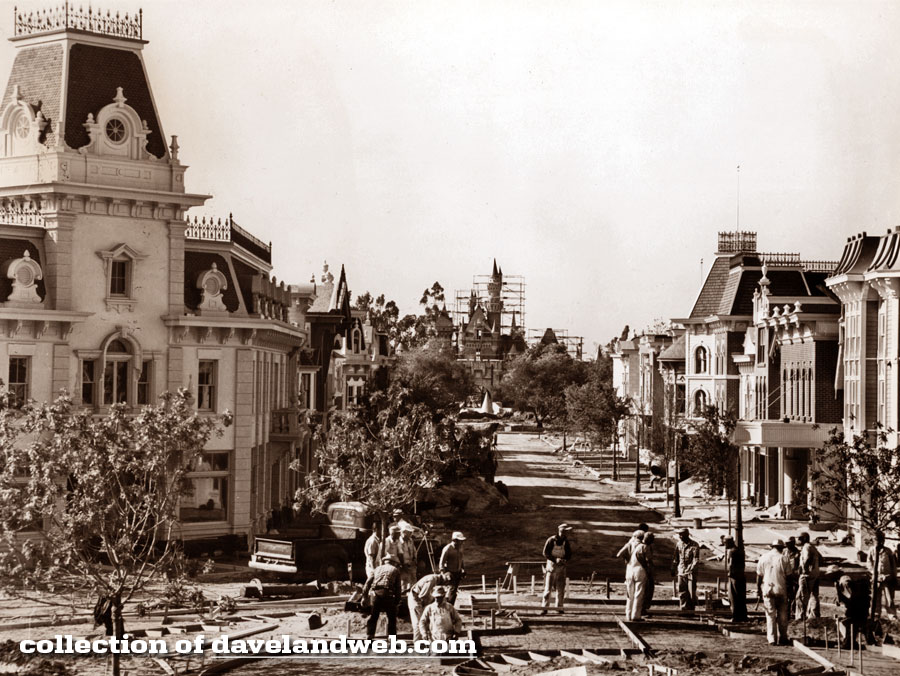 A closeup of the workers: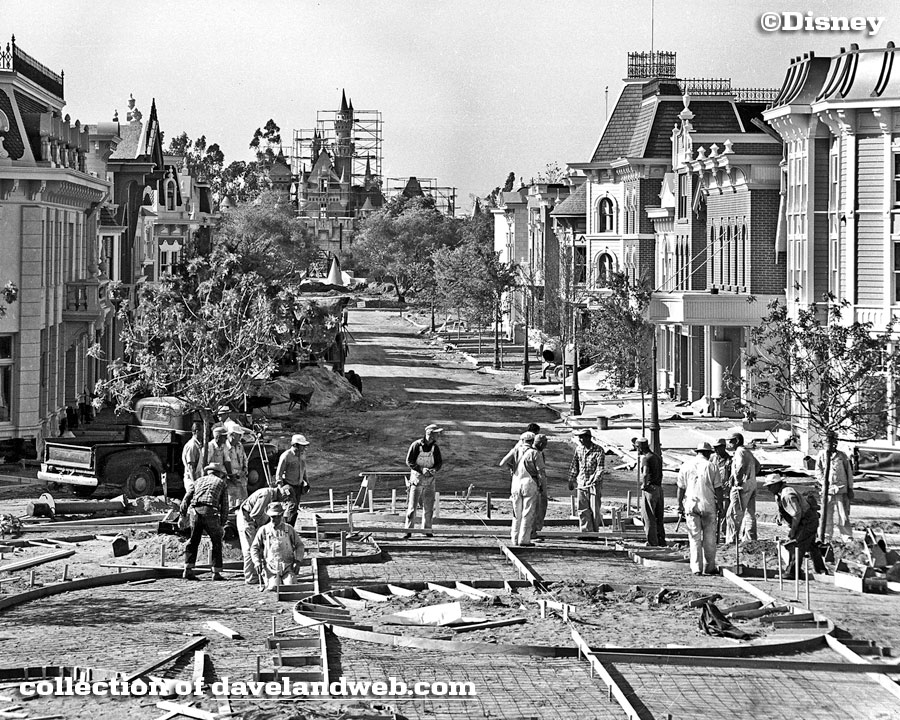 Walking closer towards the Castle, we see lumber and a pickup truck outside of the Coke Corner: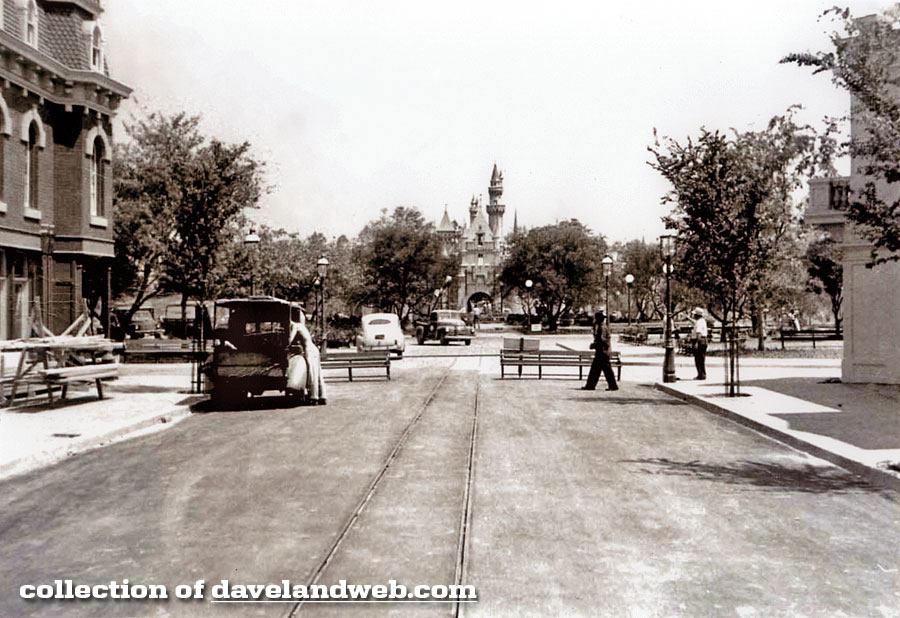 A proud Walt strutting in front of the Castle; he must have been proud to be able see his idea come to fruition.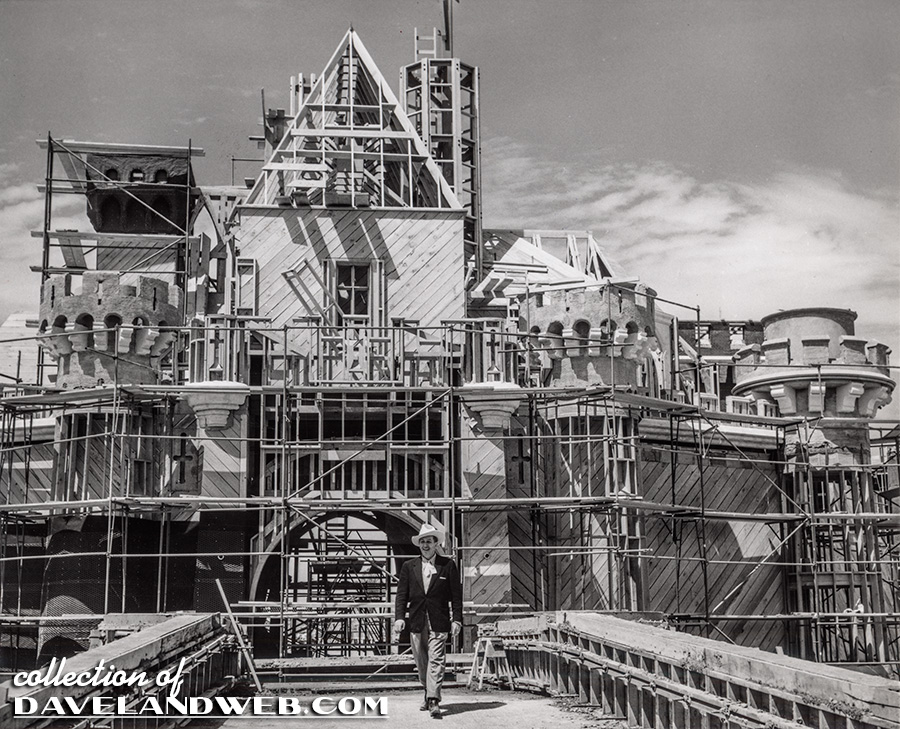 Many thanks to the unsung heroics of the laborers who made it all happen.
See more Disneyland Construction photos on my
Construction web page.