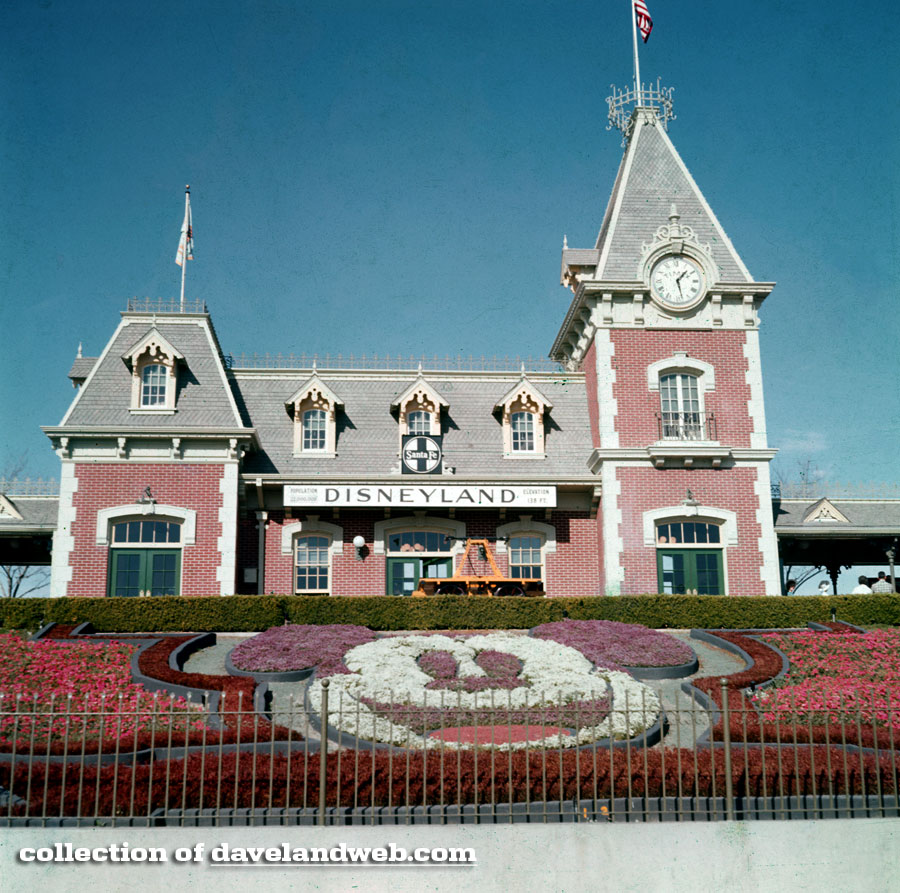 The batch of faded slides that this image came from was undated; the 22,000,000 million guests on the sign puts it somewhere around 1960.
Every summer, the station gets draped with patriotic bunting, as seen in this July 1960 shot: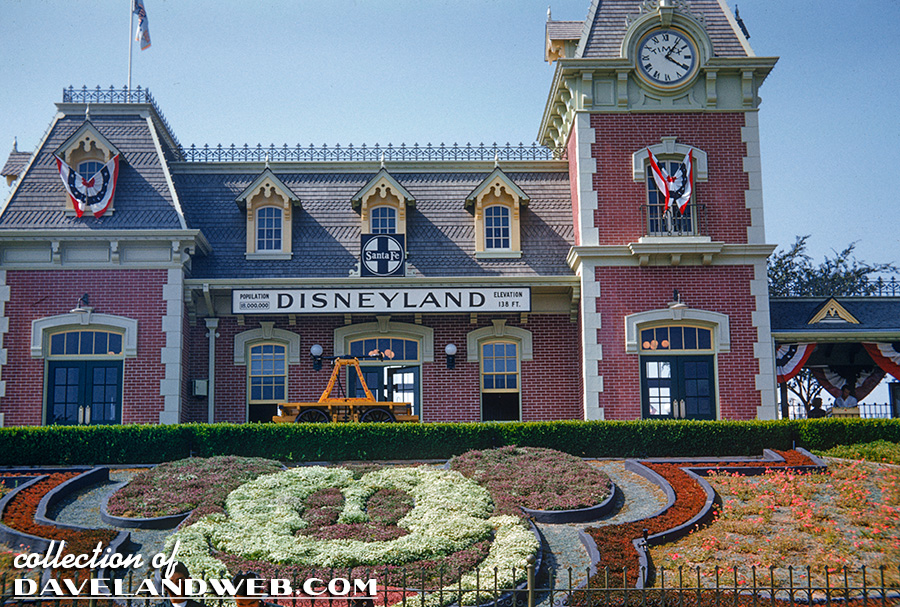 A closeup of the Kalamazoo Handcar: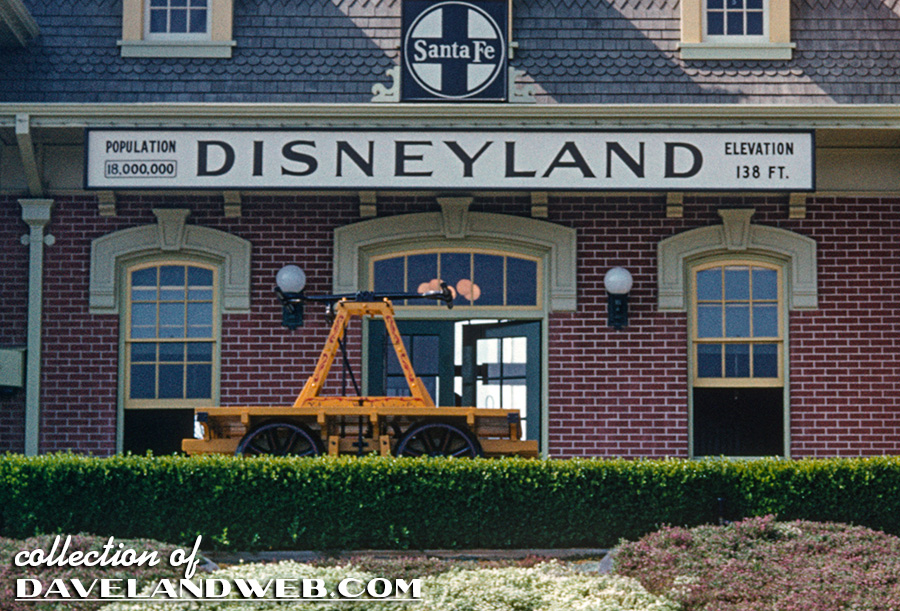 Also from 1960, with Retlaw 1 on the tracks: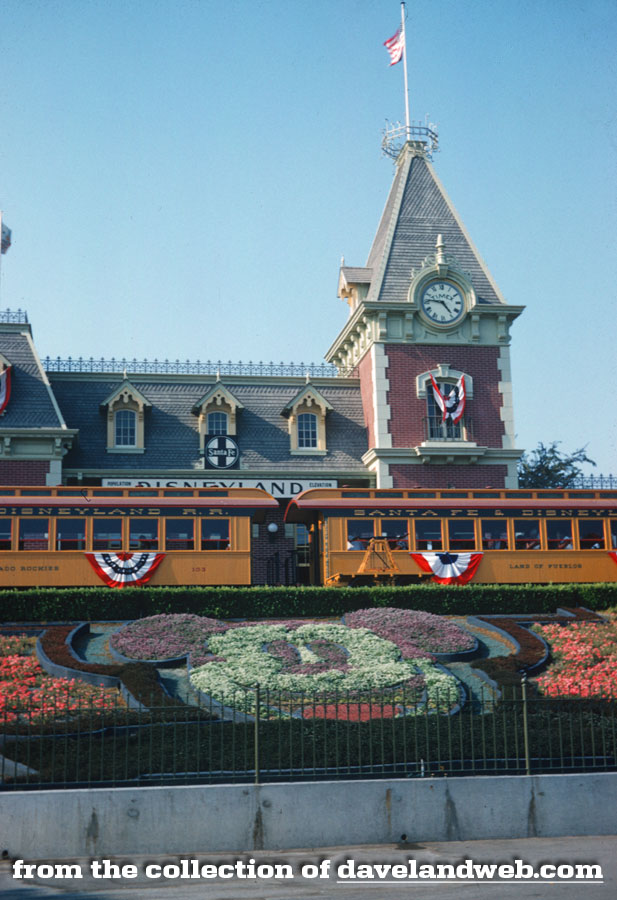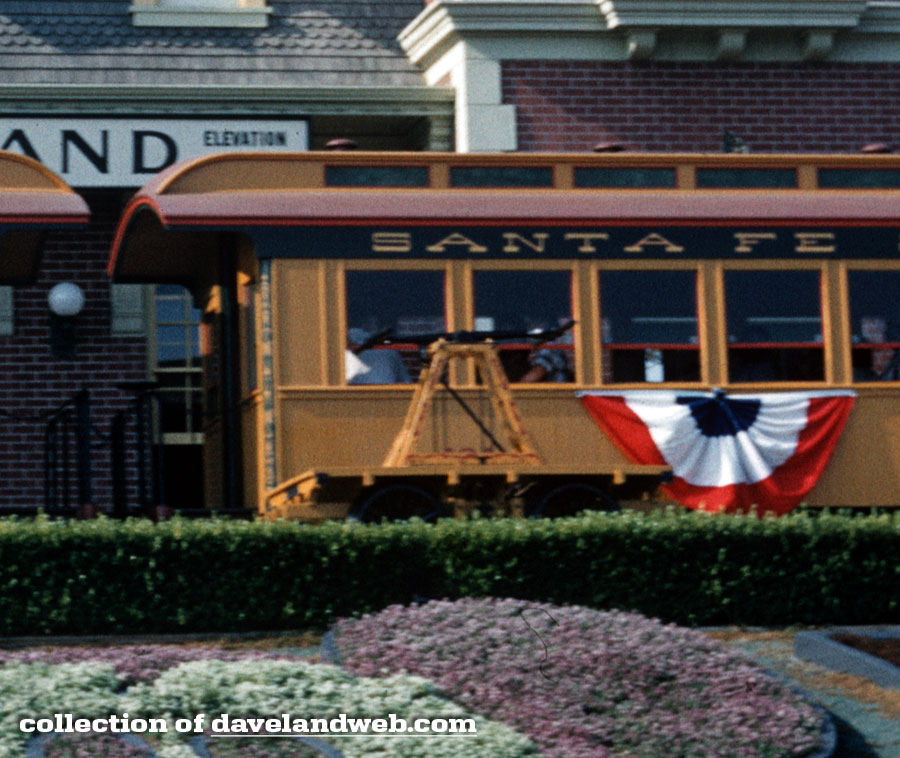 Two more from 1960: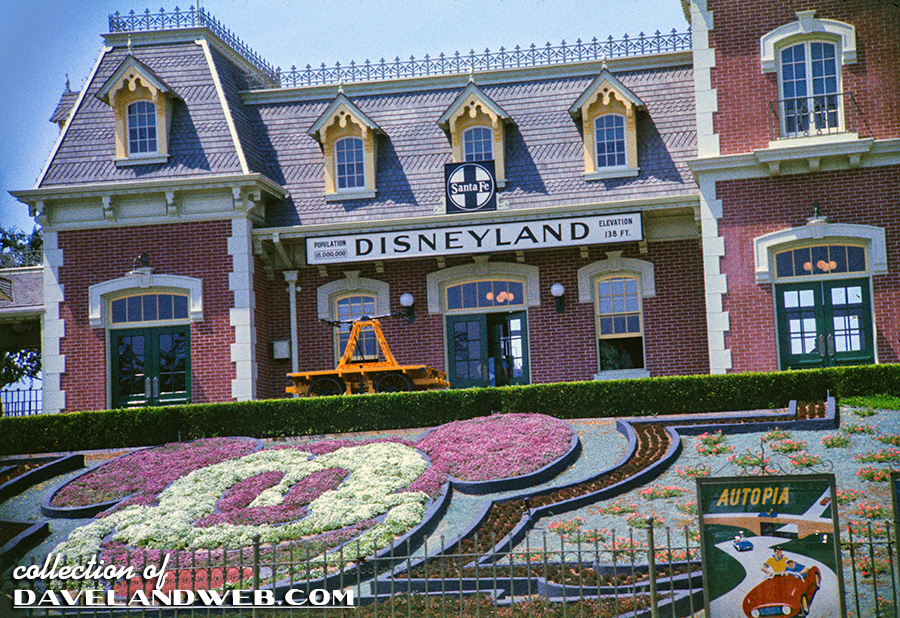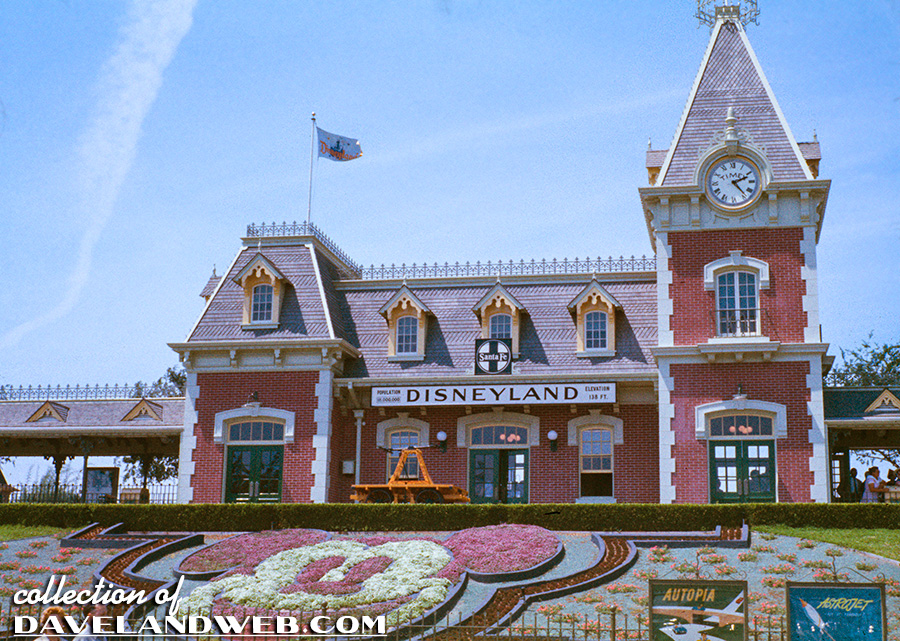 The station has seen few changes over the years, other than some stylistic choices in the color scheme.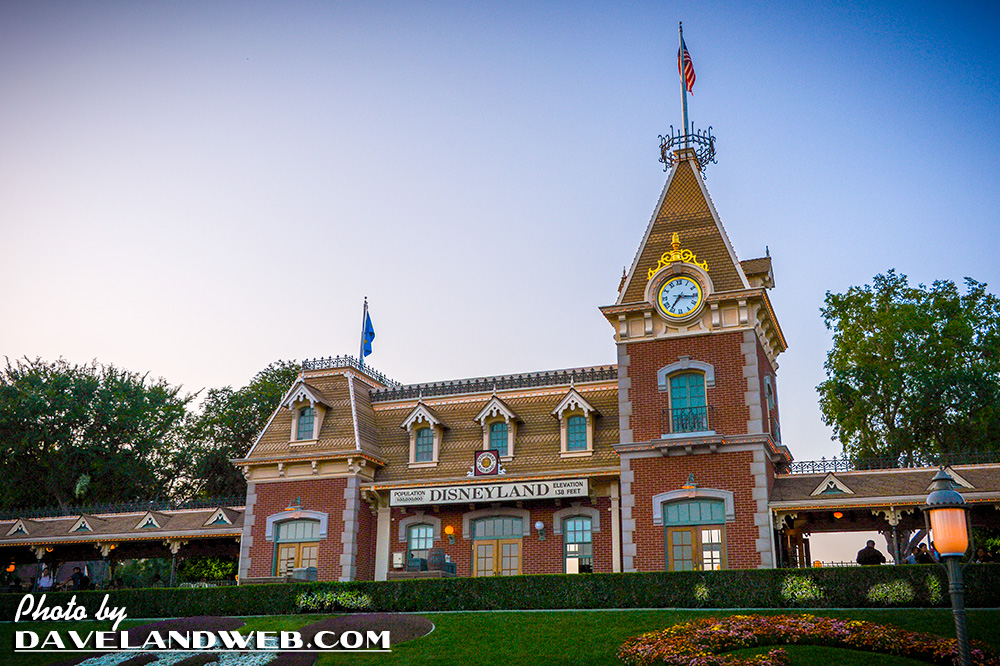 On the Town Square side of the station, June 1965 guests enter the building to board a train for The Grand Circle Tour: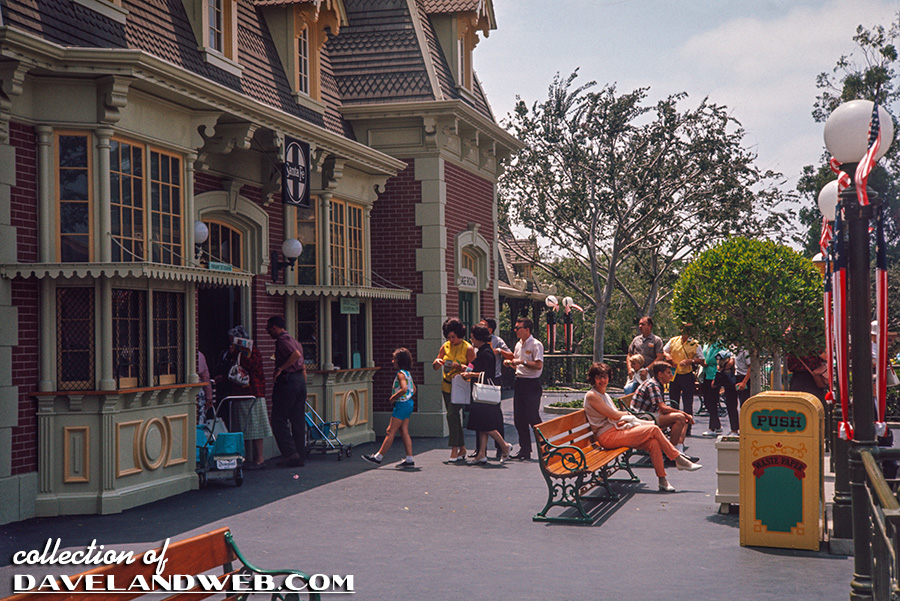 Zooming in for a closer look at the ticket window, strollers, and 60's fashion: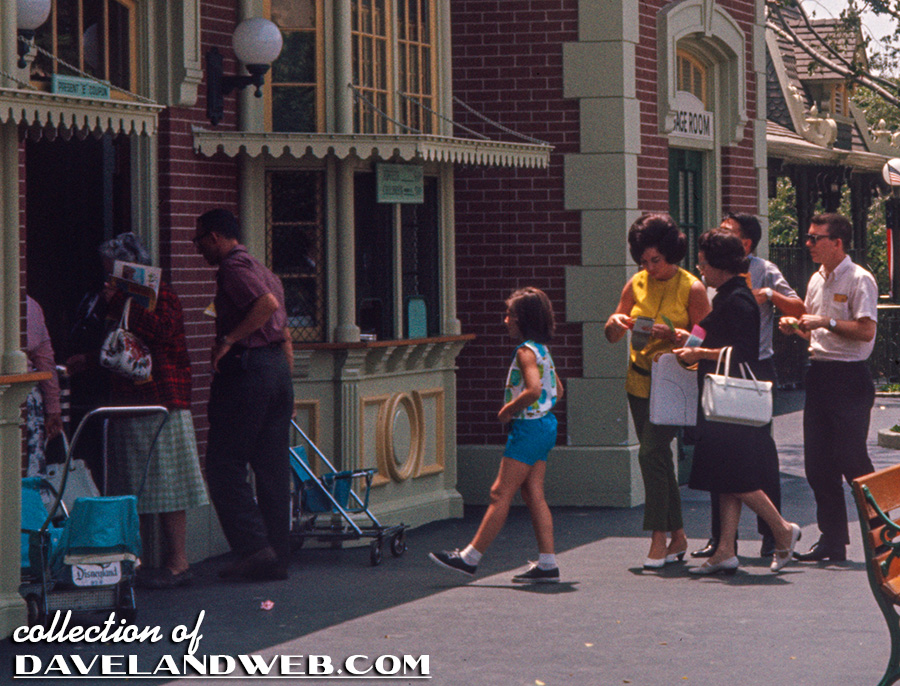 These two guests from July 1959 are waiting patiently for the train to pull into the station: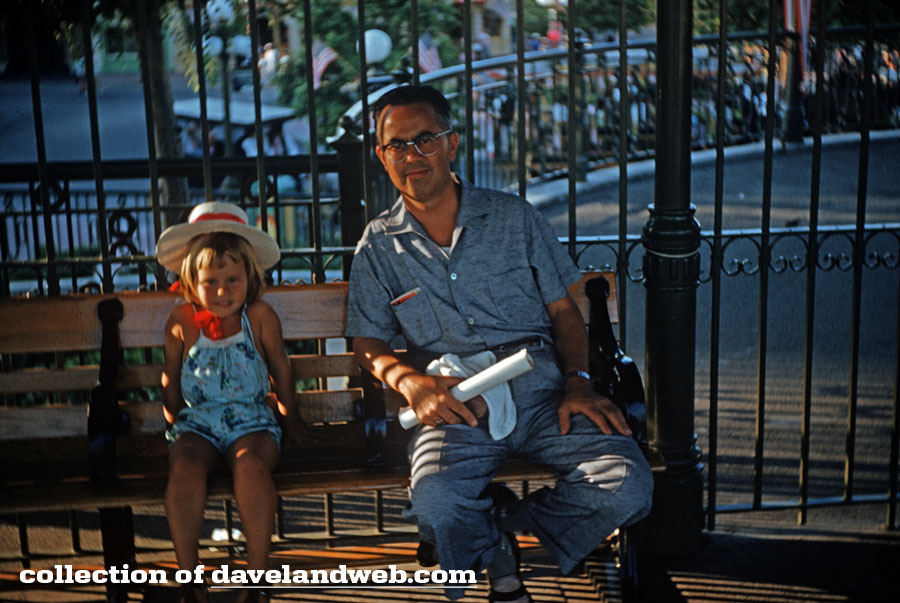 The train finally arrives in this January 1959 photo, and patience is rewarded: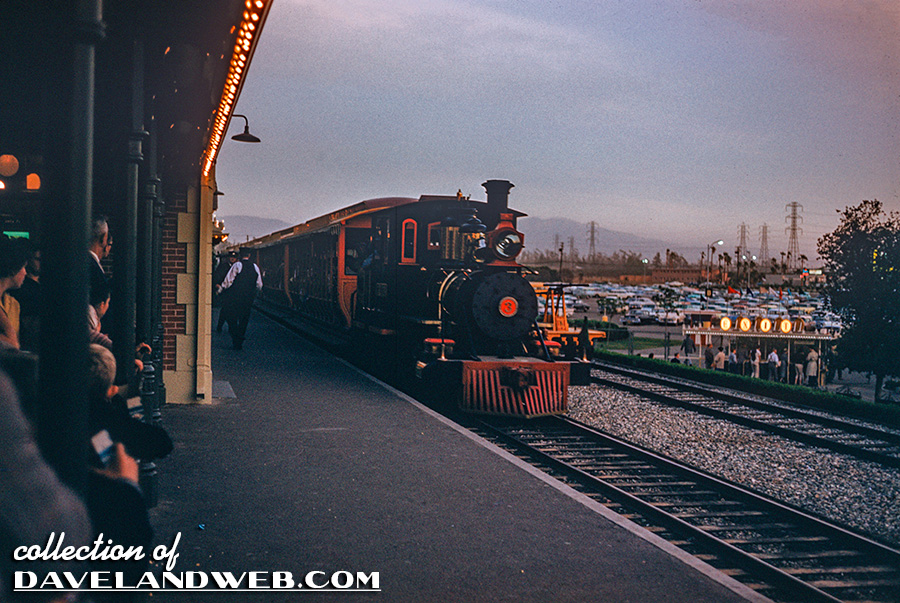 See more vintage & current Disneyland Railroad photos on my
Disneyland Railroad web pages.