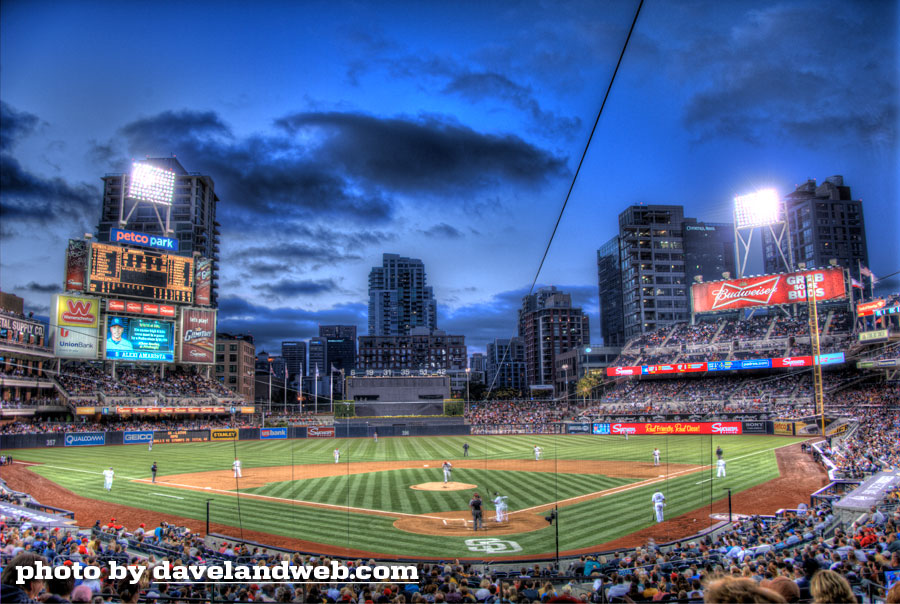 Baseball is known as the great American pastime. Although I can't say that I'm a huge sports nut, I sure do enjoy watching the game in person. There's something about the ritual of going to a stadium, being surrounded by fans (and fanatics!), and getting a snack or two while cheering on your favorite team.
Opened in 2004, Petco Park is the home of the San Diego Padres, and a huge improvement over their former home, Qualcomm Stadium (shown below in a 1999 photo).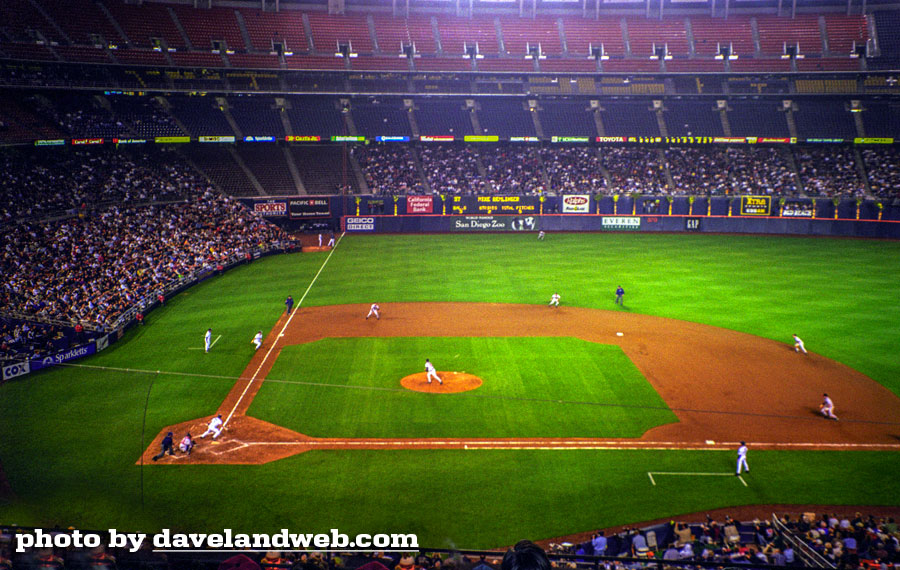 This shot is from the August 10th game between the Padres & The Cincinnati Reds, which resulted in a 3-1 victory for the home team: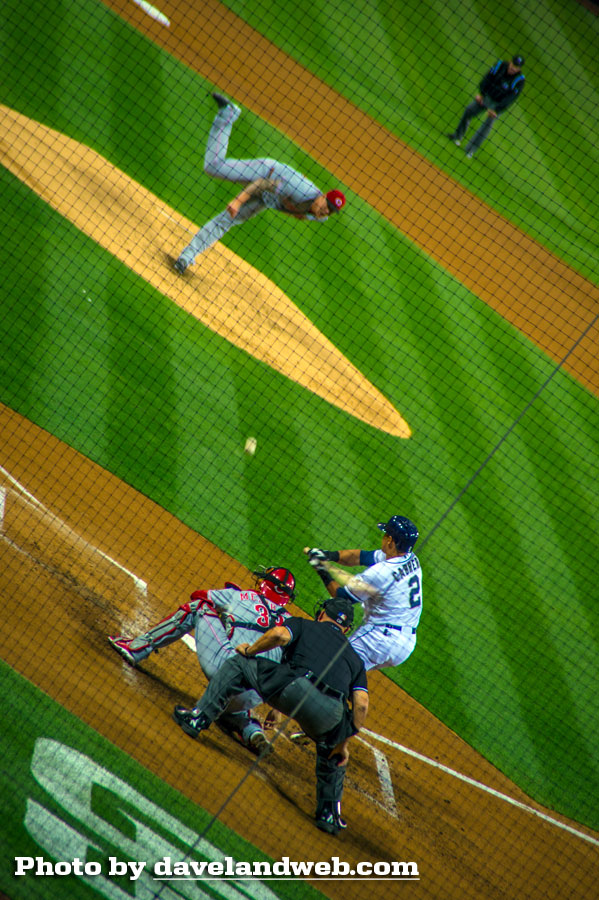 A 2011 photo showing the Padres' mascot, The Swinging Friar: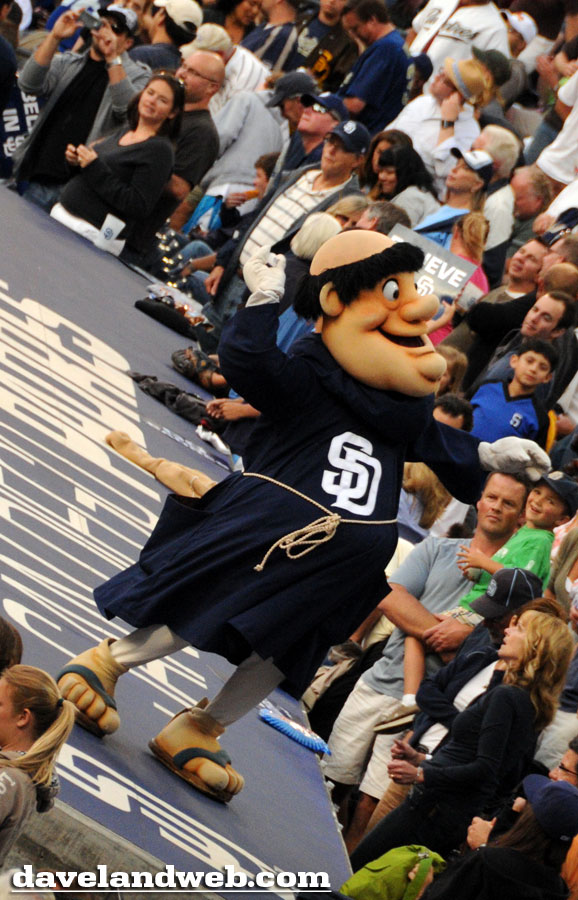 Last one for today is a panoramic view from behind home plate:

See more San Diego Padres/Petco Park photos on my
San Diego web page.