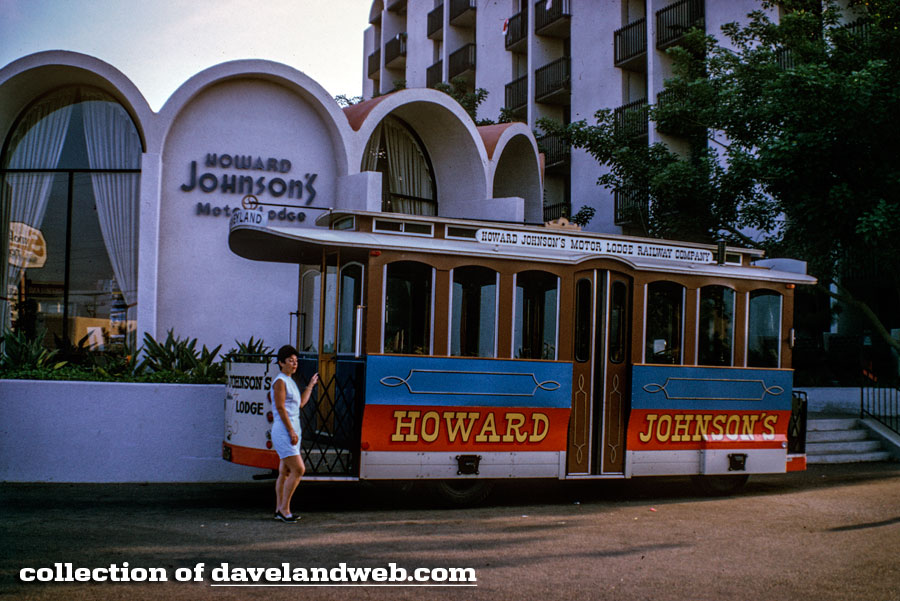 It is difficult to do Disneyland in one day; throw in Disney California Adventure and you will almost guarantee the necessity of an overnight stay. While the Disney Resort Hotels are lovely and (obviously) themed appropriately, the availability and cost often make that choice impossible. One of the favorite "Good Neighbor Hotels" is the Howard Johnson's, conveniently located across from the park on the other side of Harbor Boulevard. Built in 1965, the exterior has changed very little in the last 50 years. The first image for today is from September 1970 and shows the hotel's old Trolley parked in front. Back then, the seven acre property was referred to as a "Motor Lodge."
Today, the retro looking HoJo is still a guest favorite. The architecture of William Pereira has stood the test of time! An interesting side note is that Pereira was also the architect for the original Disneyland Hotel.
As a child, I remember what a treat it was to eat at one of the Howard Johnson restaurants along the Pennsylvania Turnpike. Some were full-service, while others were more of a quick-serve format. This vintage October 1960 image shows a typical orange-roofed Howard Johnson Restaurant at some unspecified location in the good ol' U.S. of A.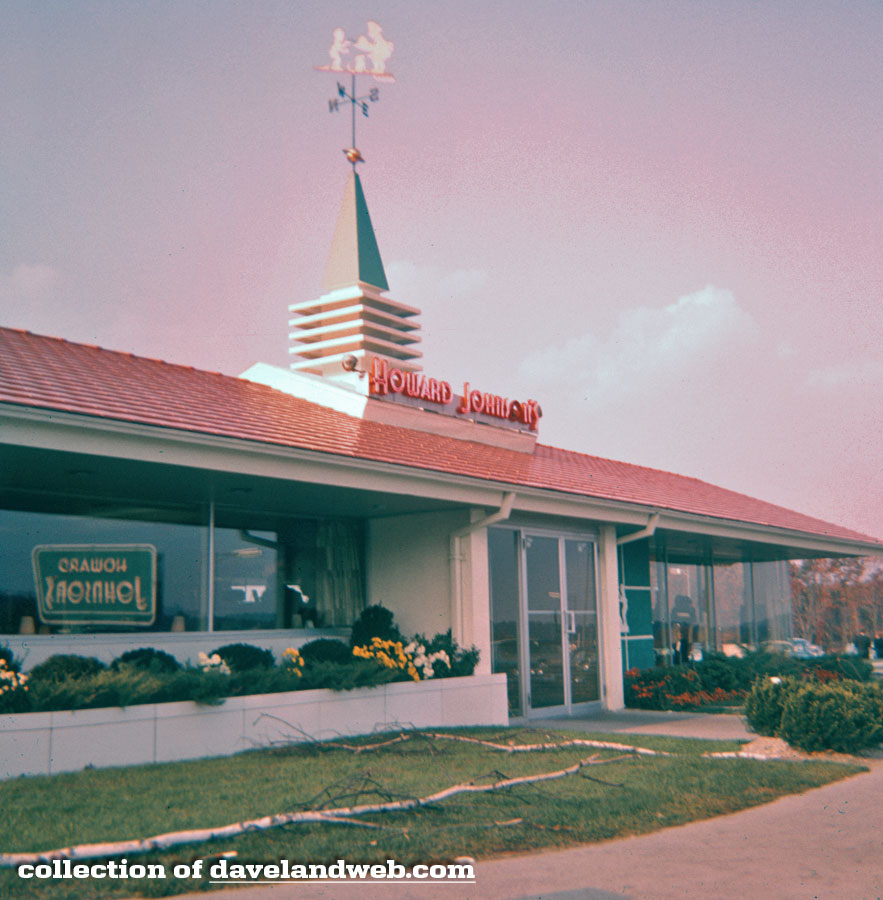 How many of you remember eating off of plates such as this one, featuring the Simple Simon and the Pieman logo by artist John Alcott?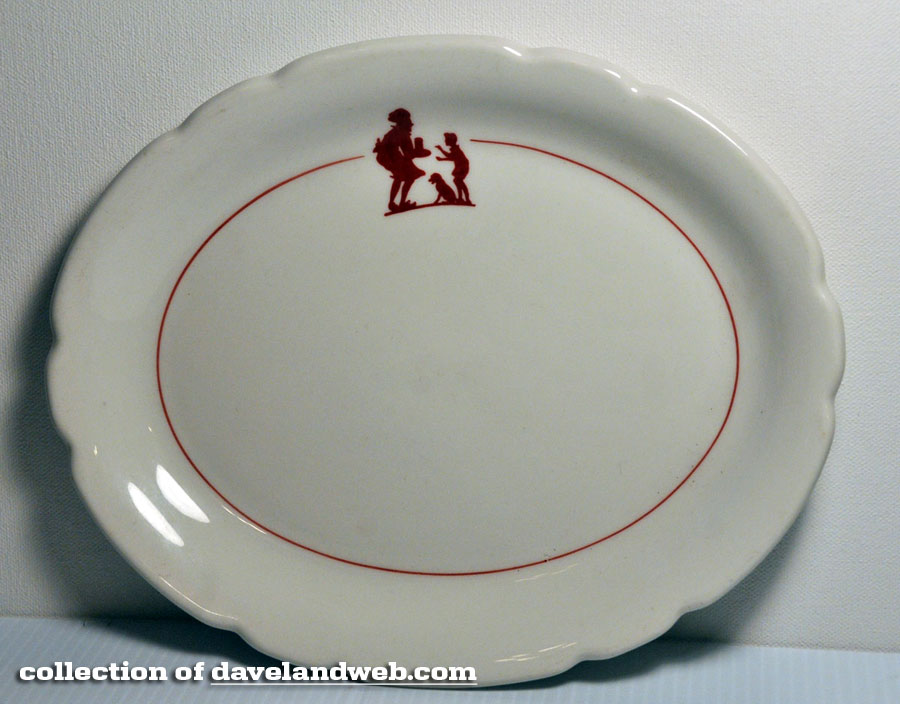 Thanks to a little butterfat and twenty-eight different flavors of ice cream, Howard Johnson's Restaurants had a long string of success, branching out into the hotel business in 1954. Today, only two Howard Johnson Restaurants remain: one in Bangor, Maine, and the other in Lake Placid. Although there are just 14 flavors of ice cream appearing on the menu, nostalgic diners can still feast on a plate of fried clams, the restaurant's signature dish.
See more Howard Johnson, Anaheim photos on my
Hotel web page.