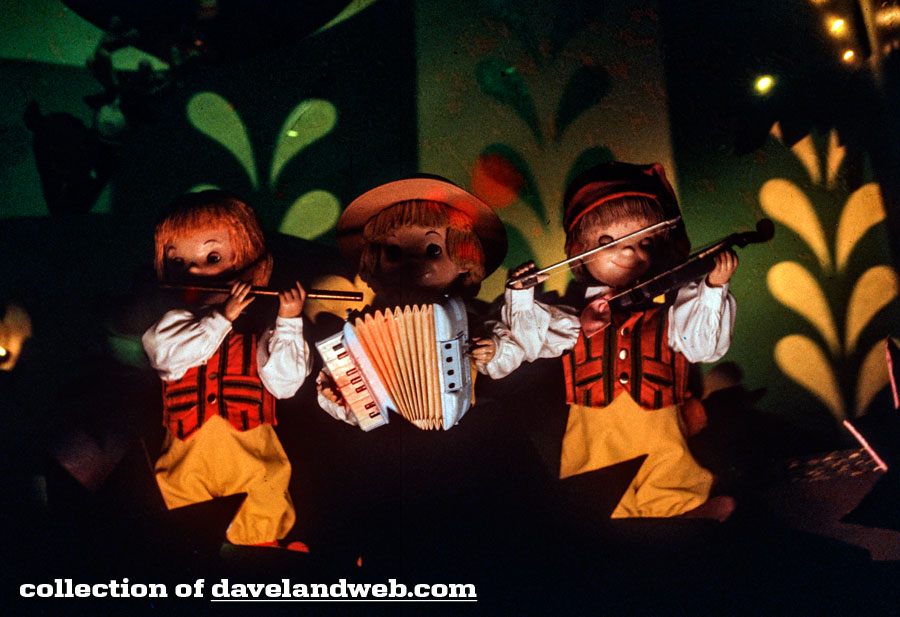 The last ones from this December 1982 collection are from the interior of the it's a small world attraction in Fantasyland. I will do my best to match up these vintage images with contemporary ones, starting off with this transition scene from The North Pole to Europe.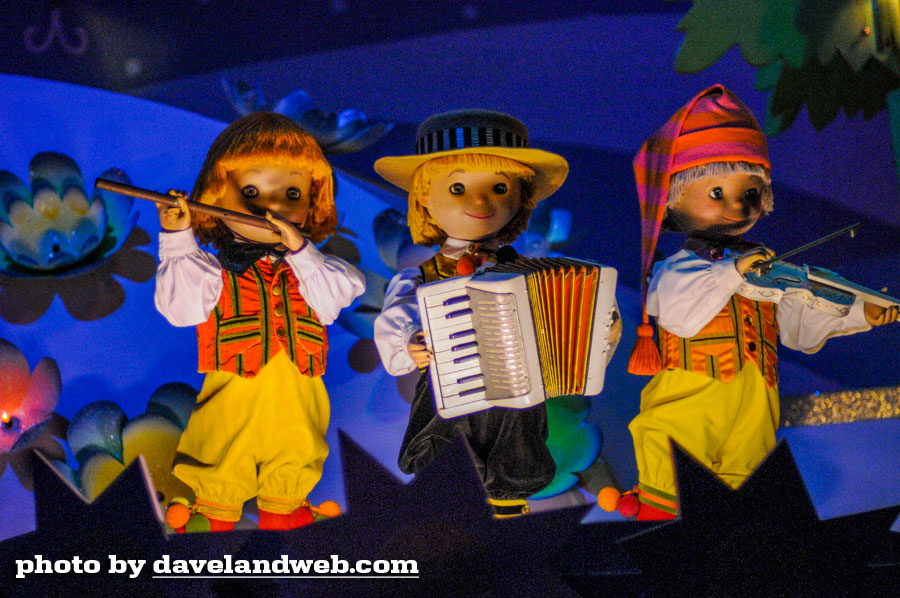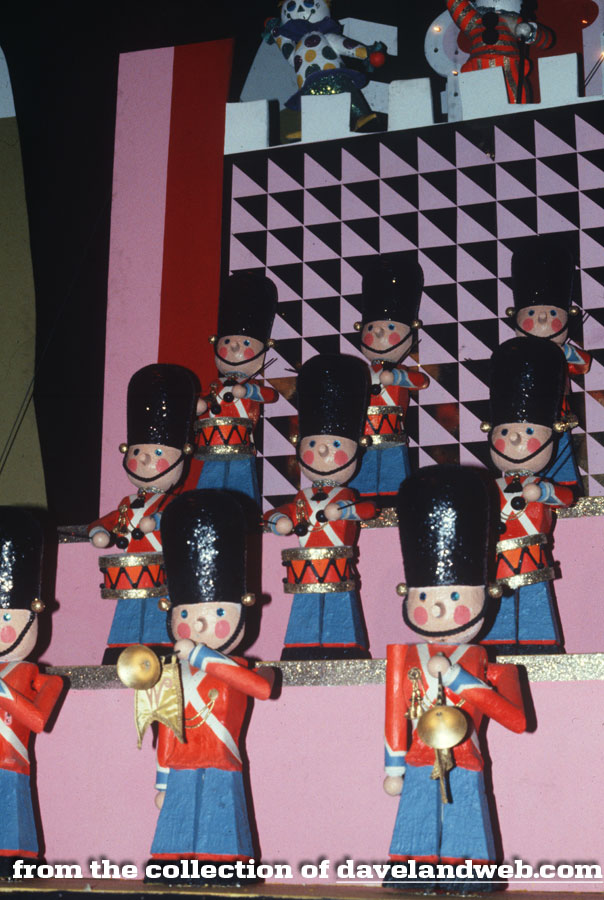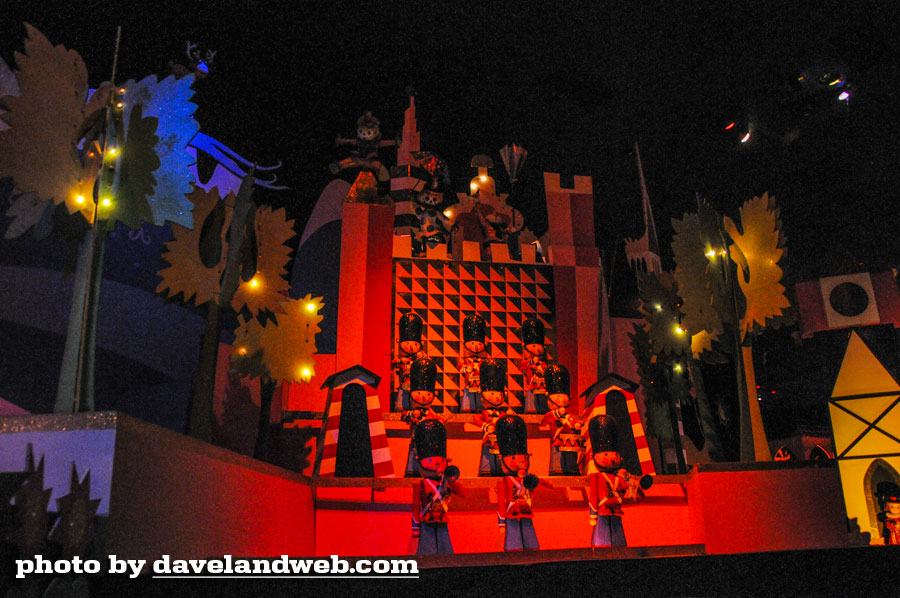 A South Seas scene circa 1982: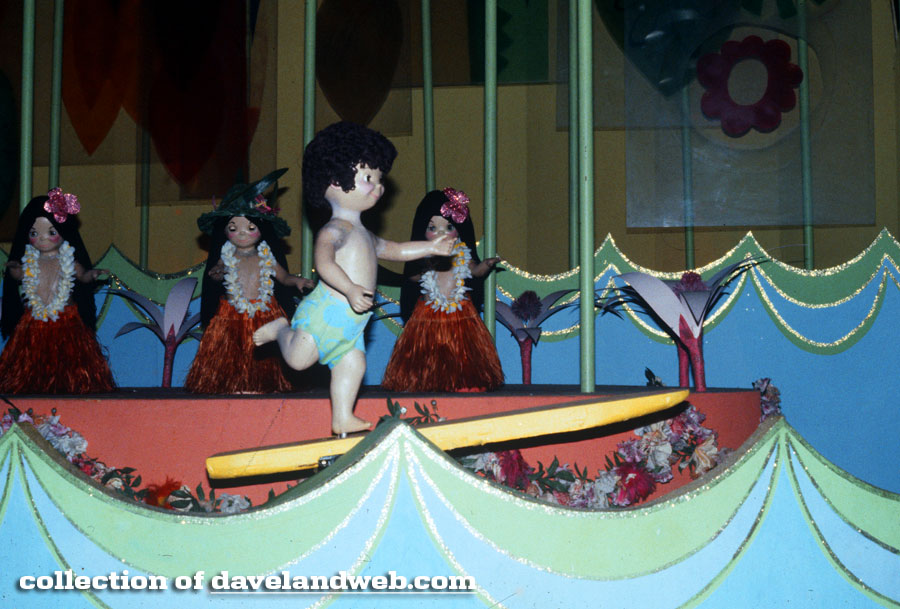 Transformed into a plug for Lilo & Stitch: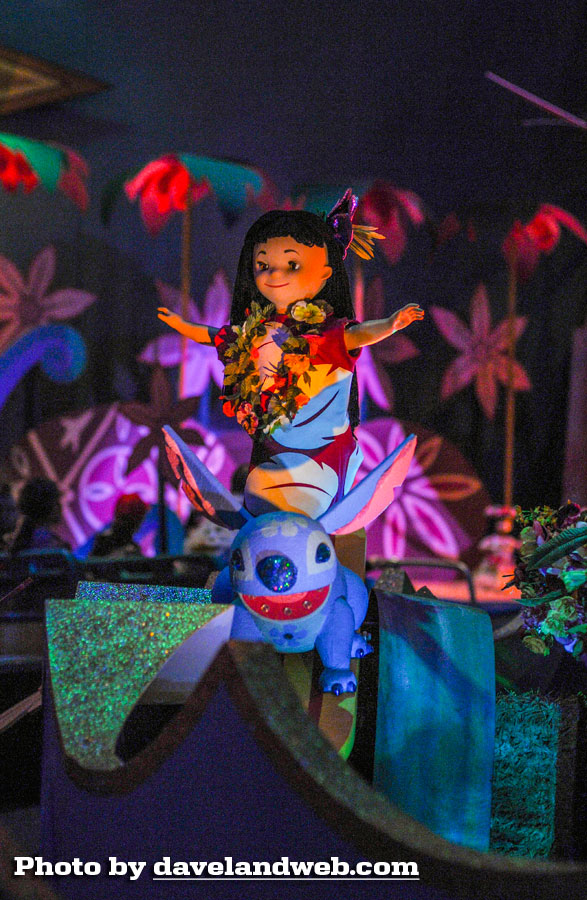 The flower-powered hippo: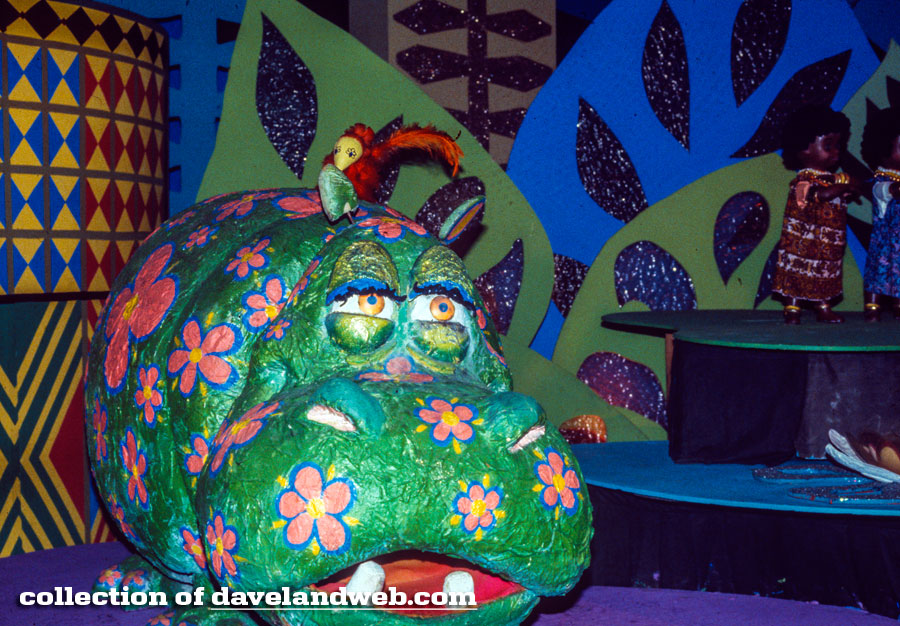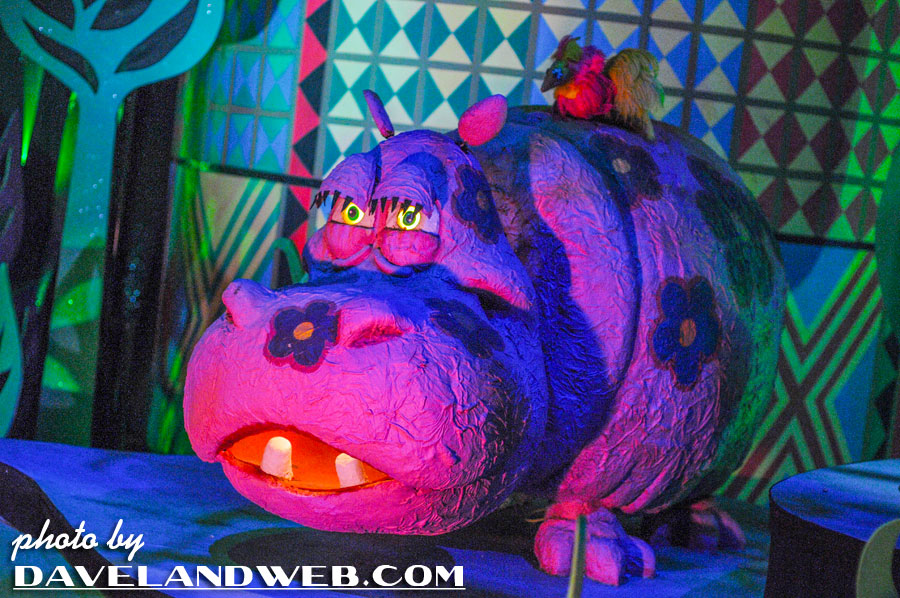 The last shot is from the Rainforest scene: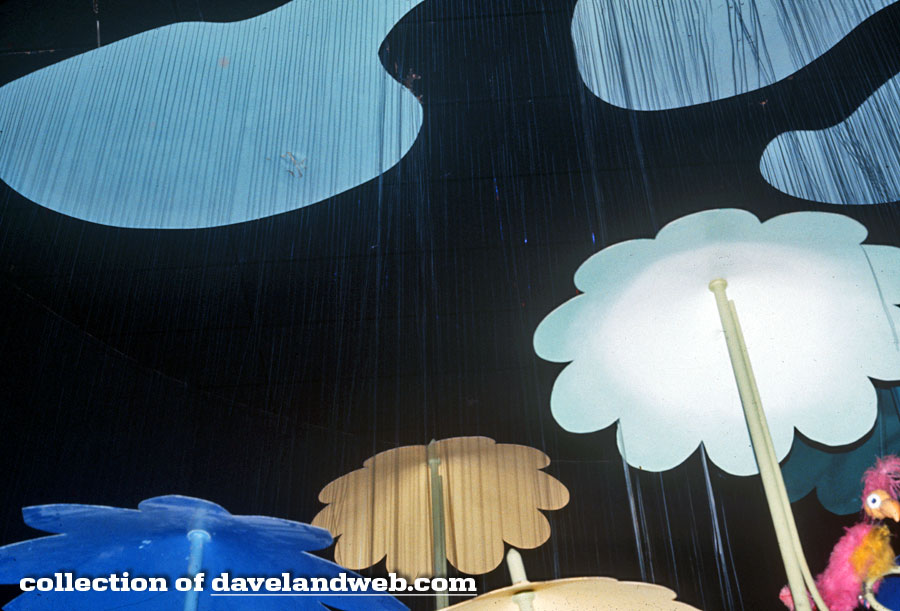 With less real estate than it used to have, the rainforest has gotten a little cramped: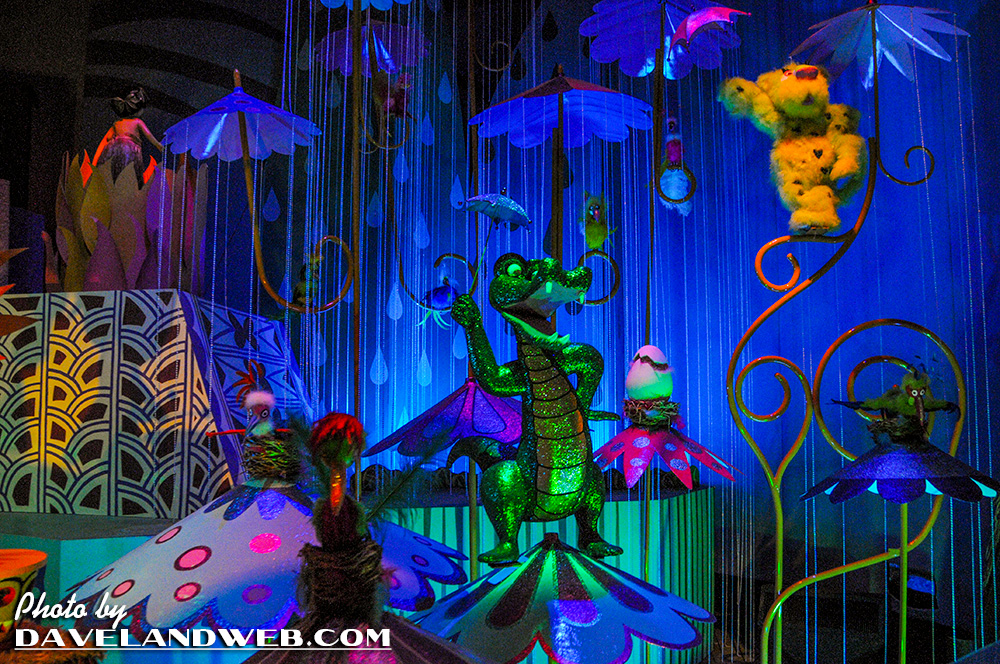 See more vintage & current Disneyland it's a small world photos on my
small world web pages.