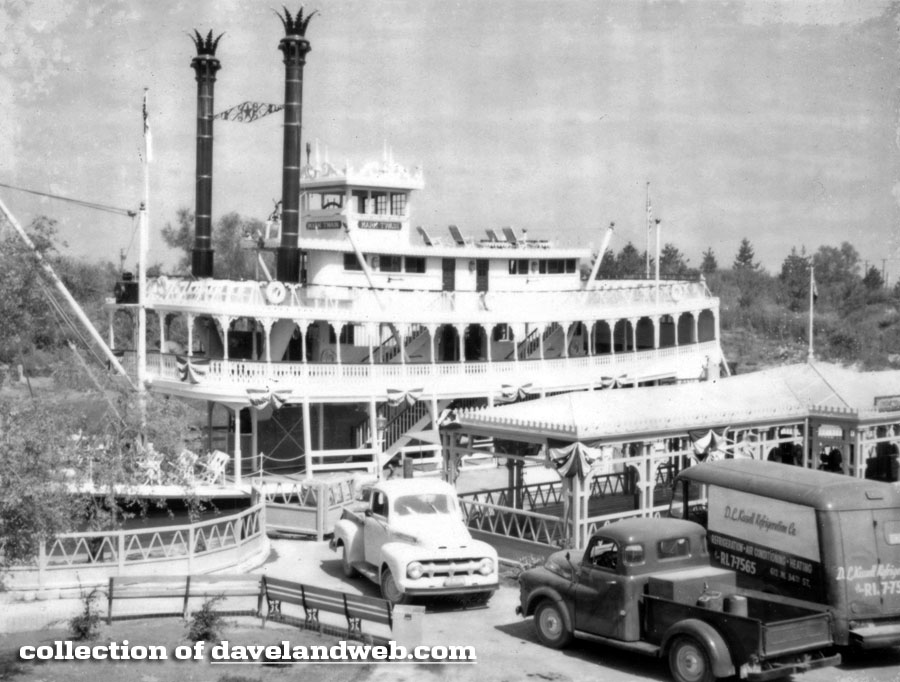 This Twainapalooza post takes place in the 1950s, beginning with this early shot of the Twain. Most likely 1955...perhaps even before the park was open. Wonder what the D.L. Kissell Refrigeration Company was doing here?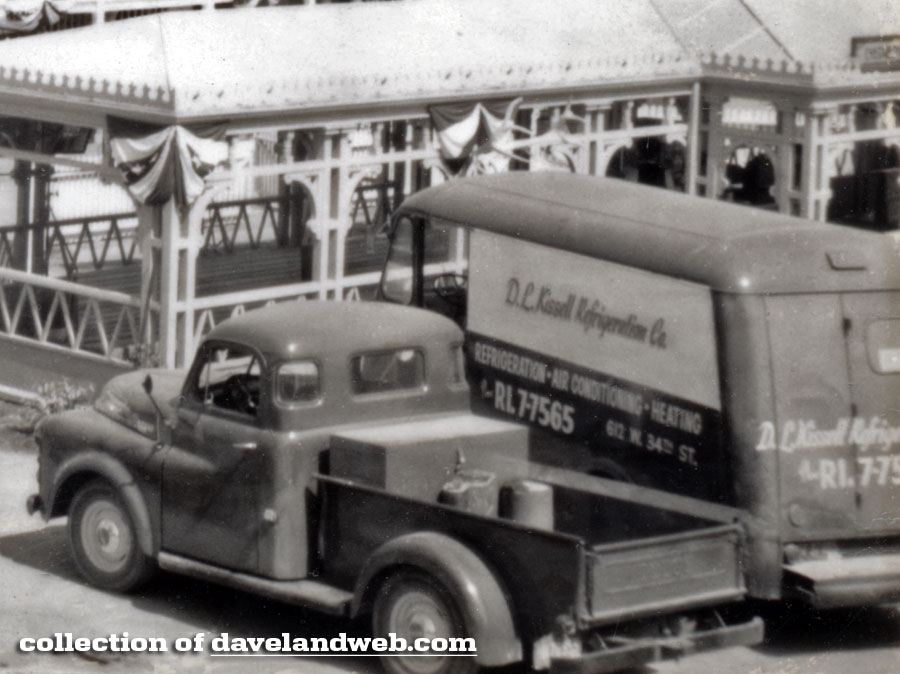 1956: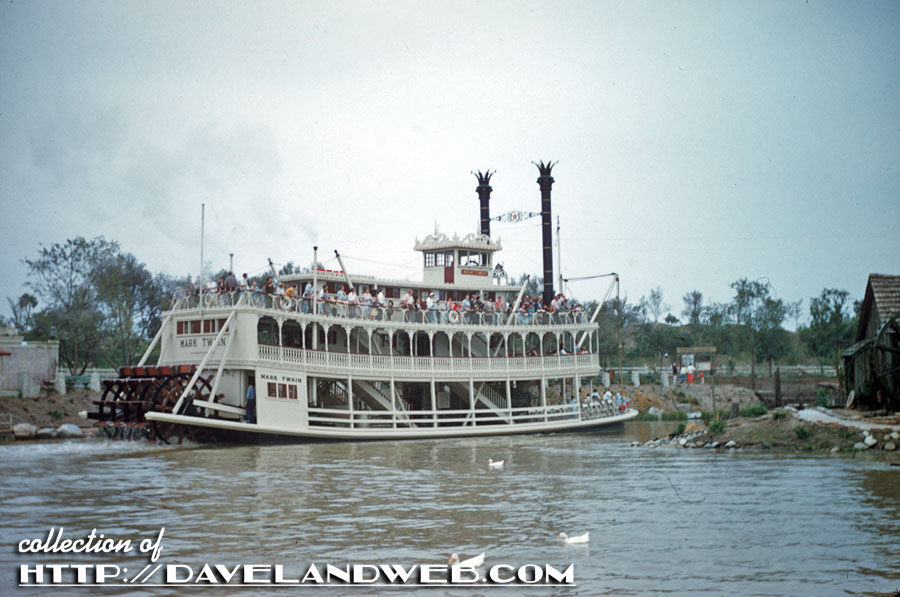 I can't read the sign board; perhaps for the Indian Village?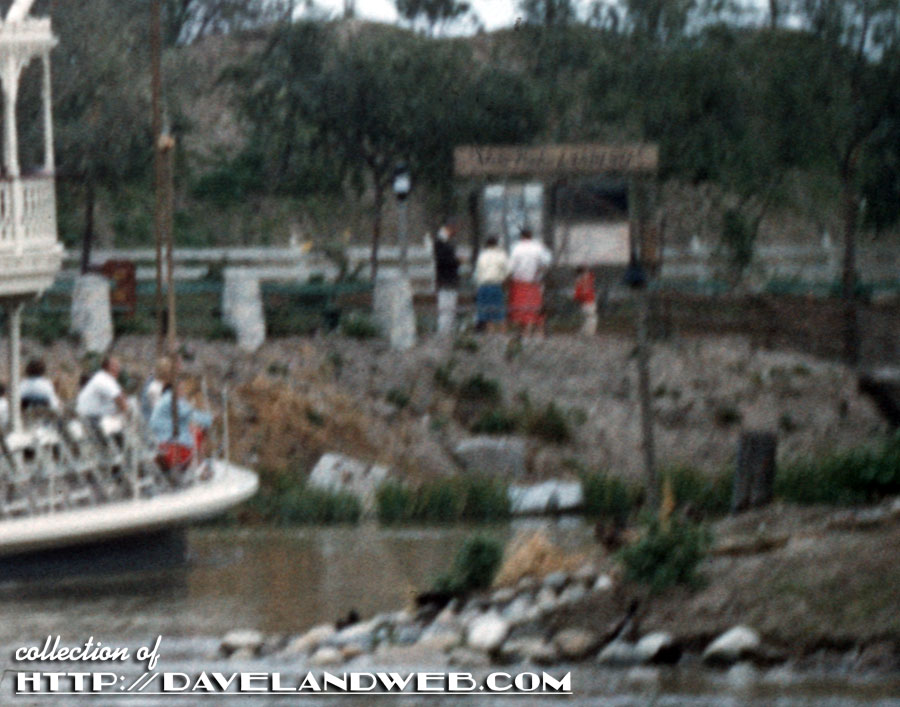 A great shot of the dock, also from 1956: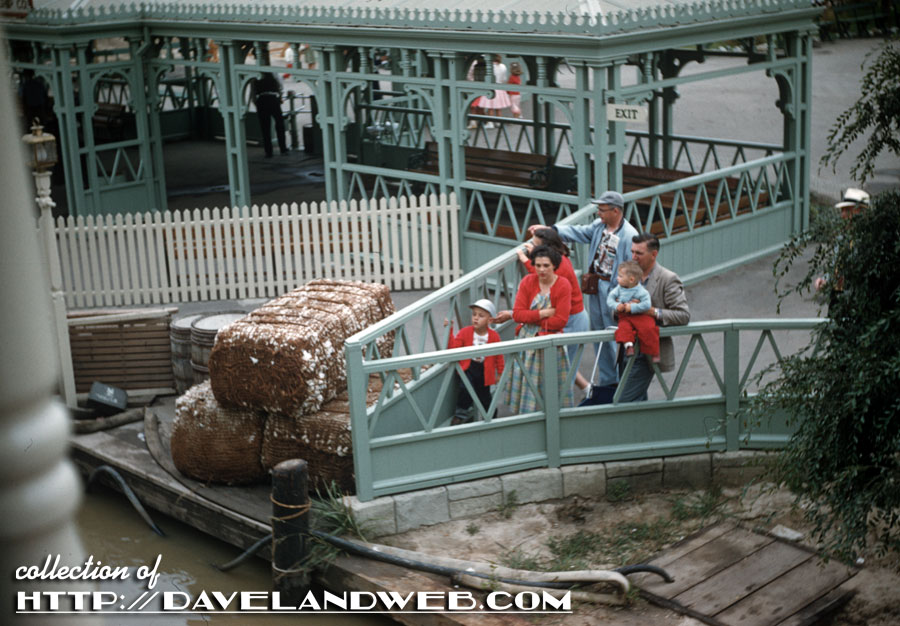 A closer look at the guests, most wearing matching red sweaters: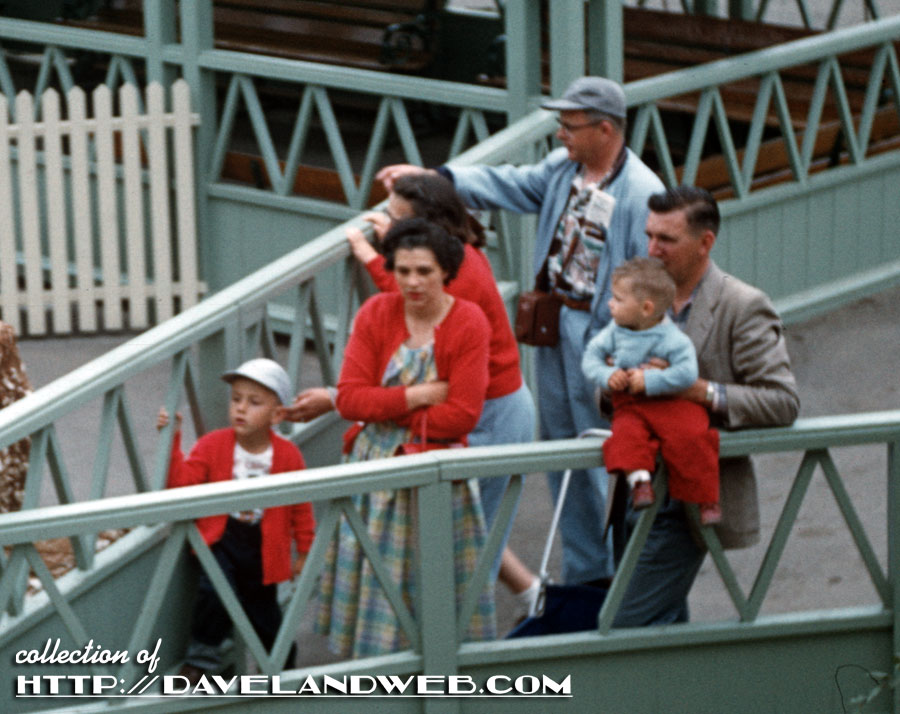 Two shots from March 1956: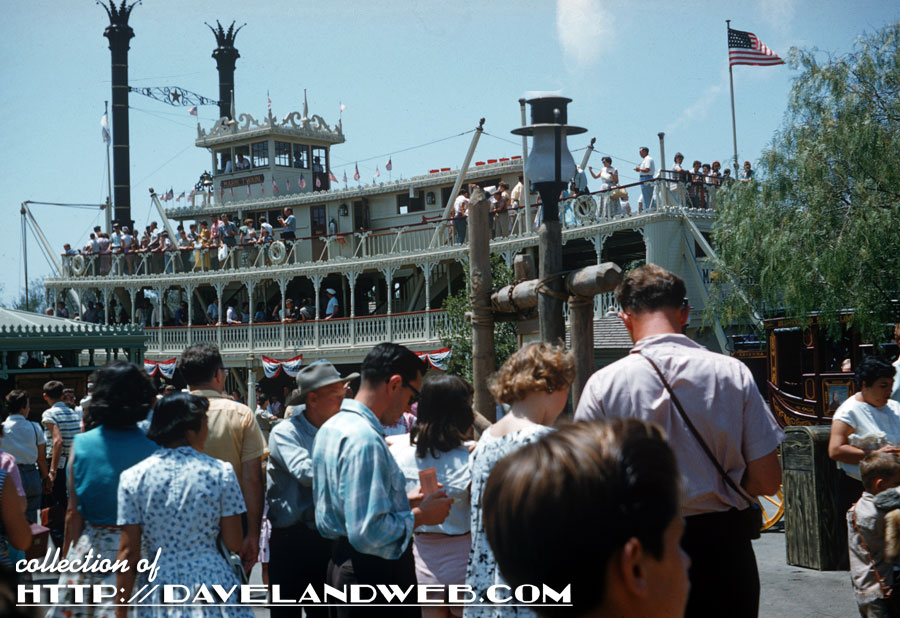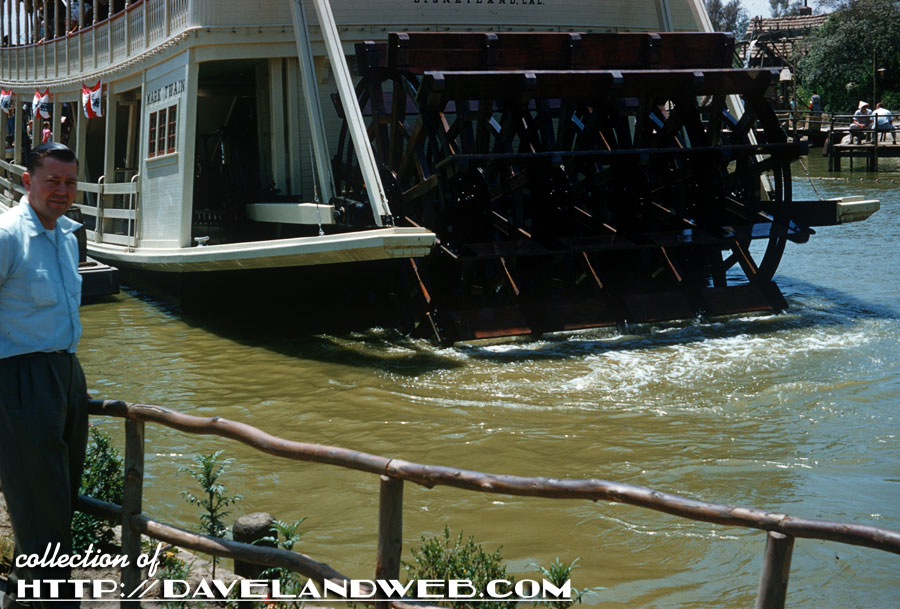 Two undated shots: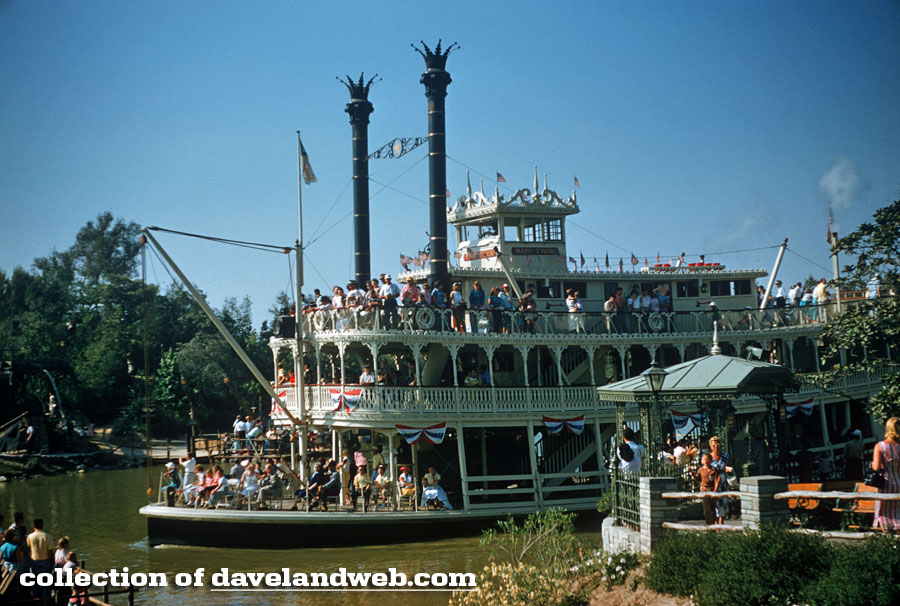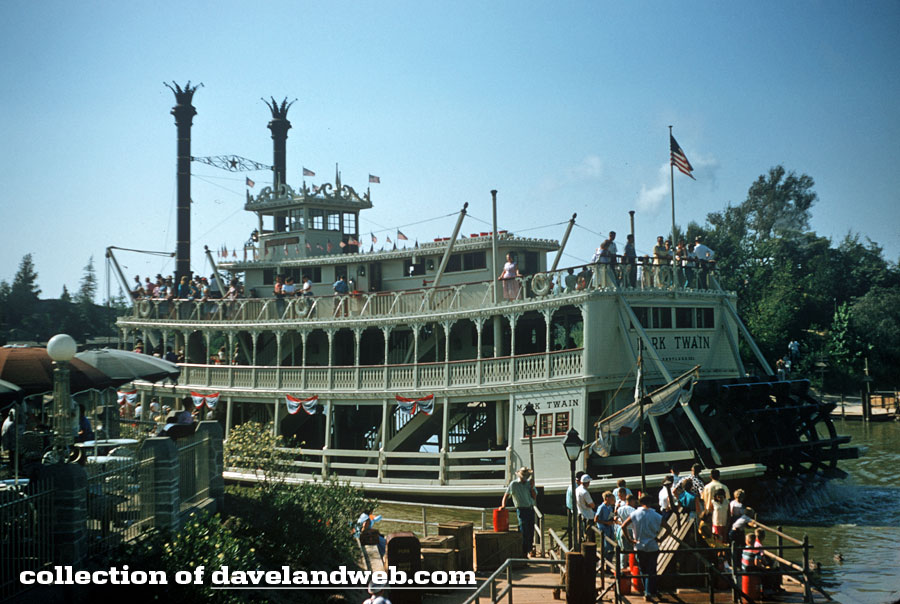 How about this gorgeous night shot from 1956?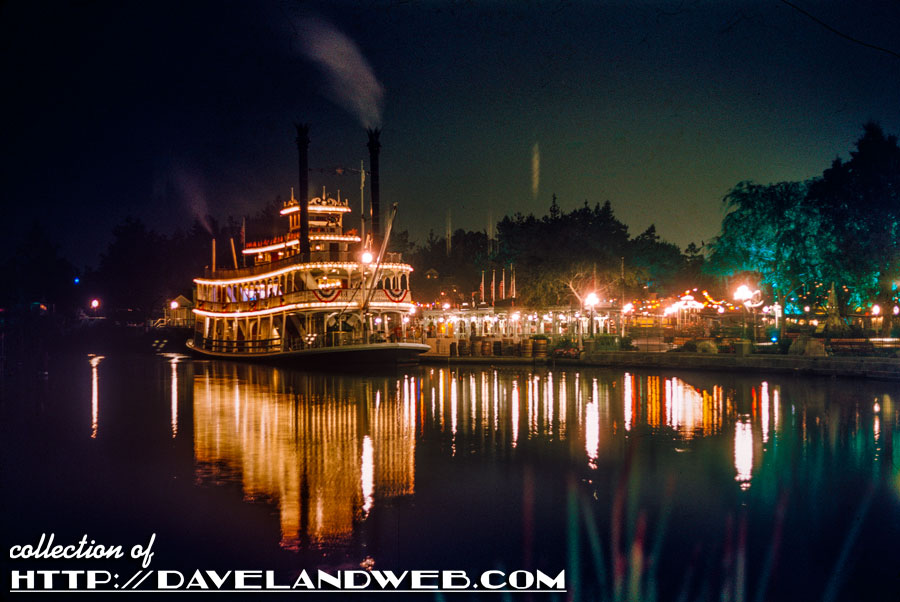 Even in closeup it's a beauty!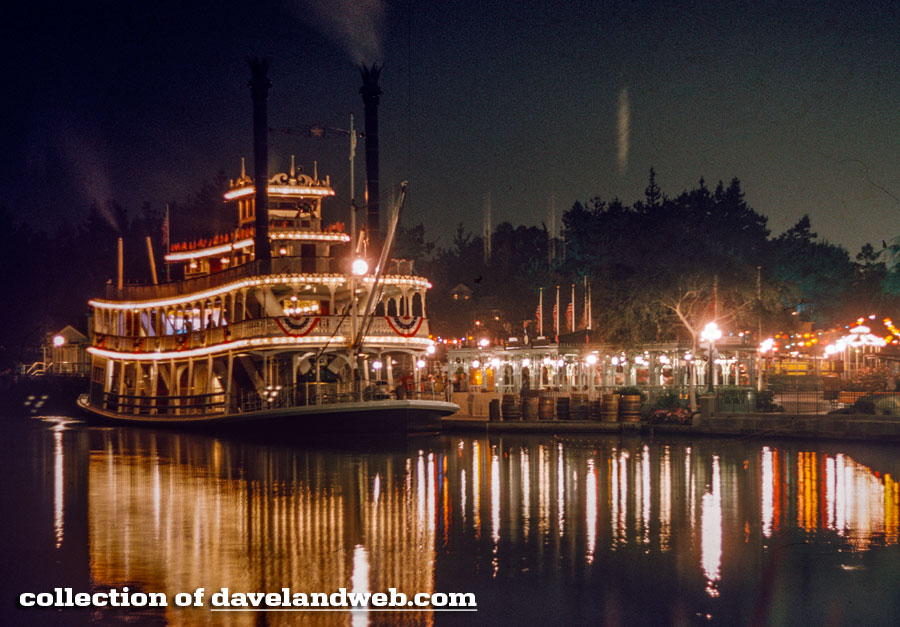 May 1956: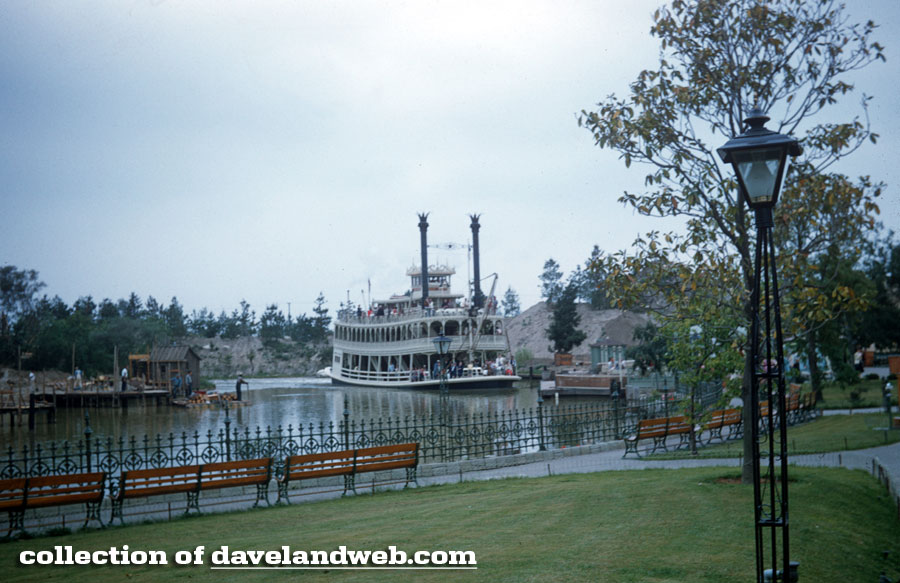 Tom Sawyer Island appears to still be under construction; it opened one month later.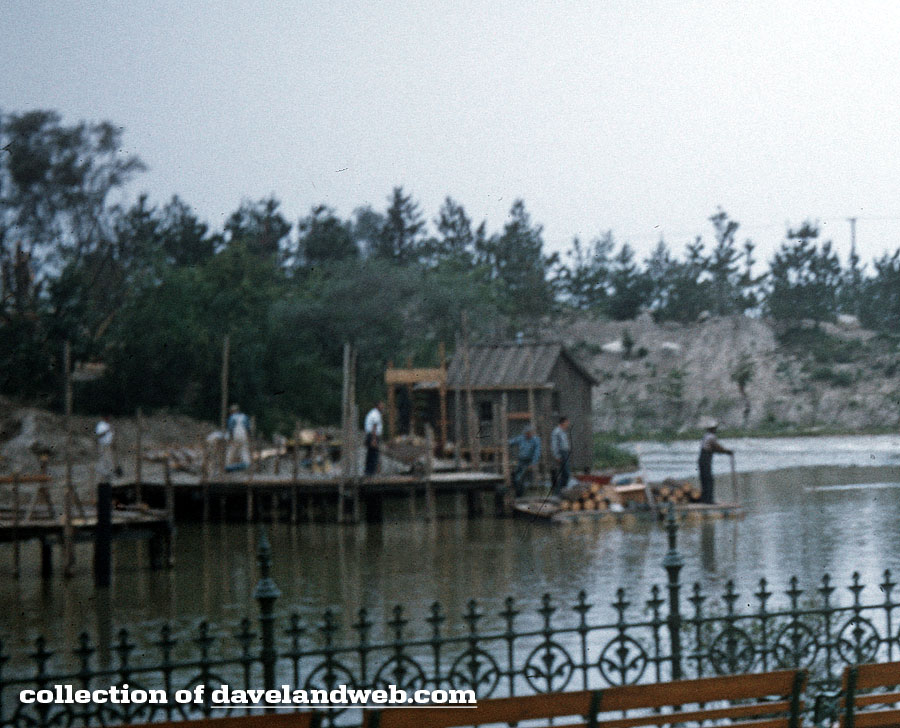 October 27, 1956 yielded the next three: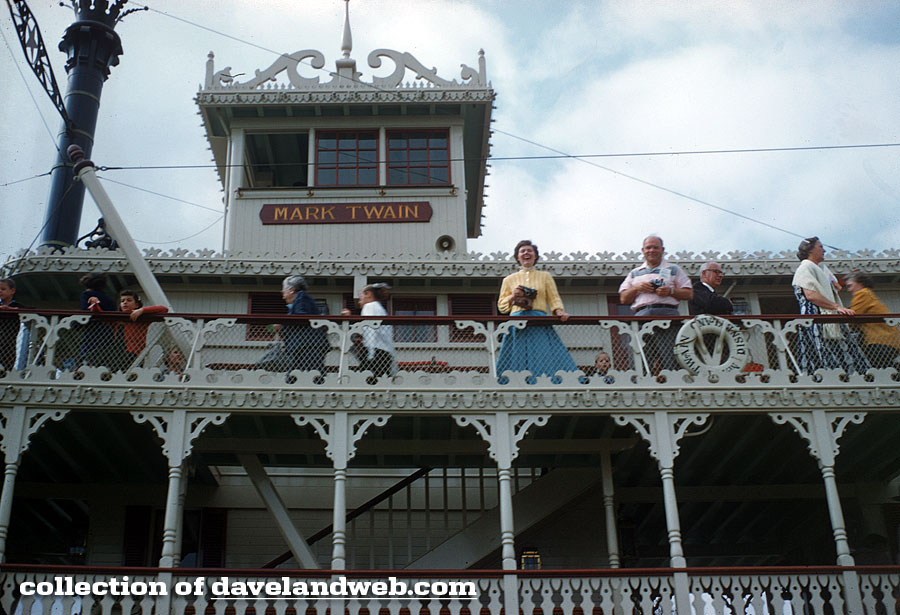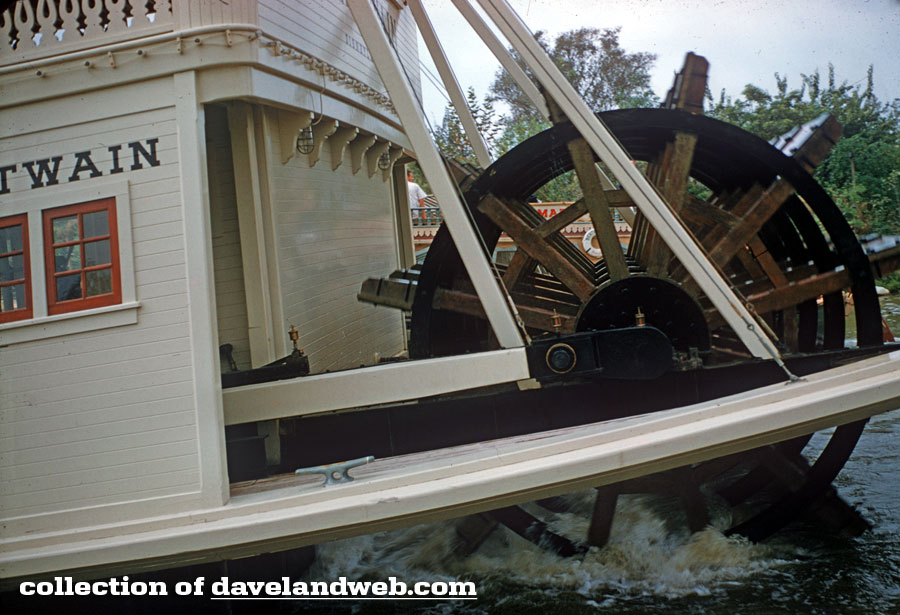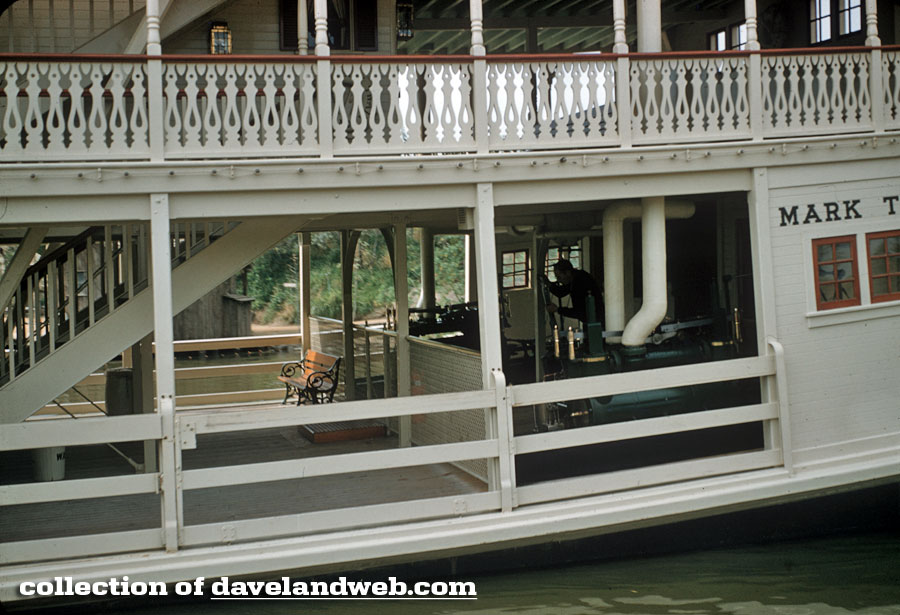 Is that an engineer or just a nosey guest?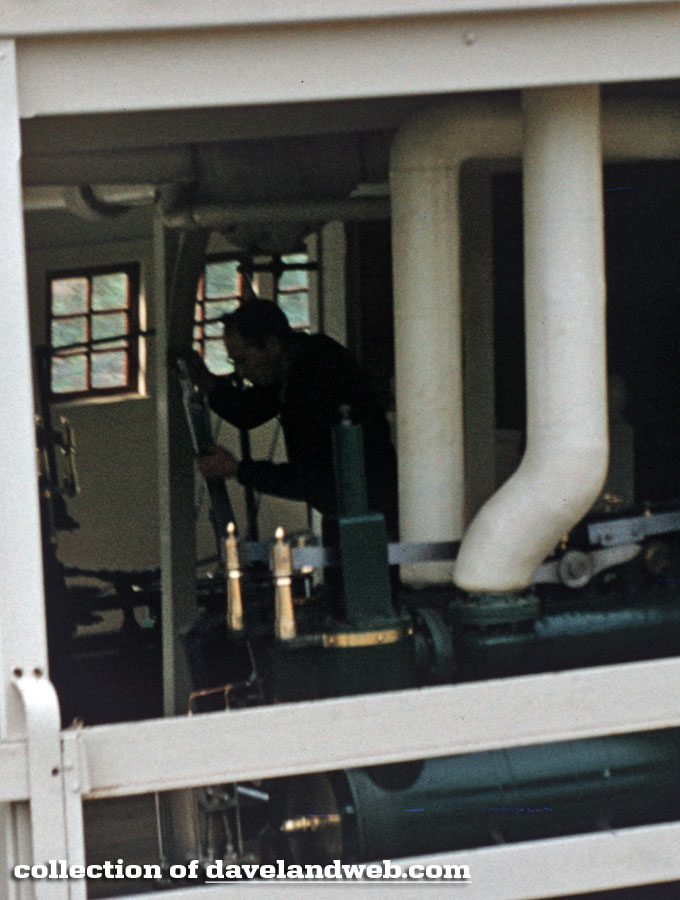 More shots of everyone's favorite riverboat at my
main website.