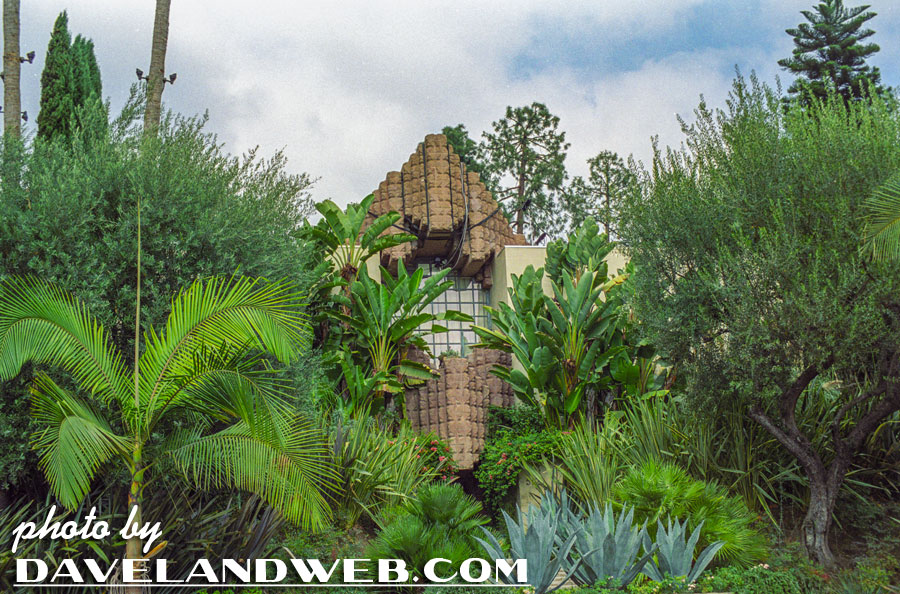 It's a home in the Los Feliz area of Hollywood with an architectural pedigree by Lloyd Wright (son of Frank Lloyd Wright) and surrounded by an air of mystery, thanks to allegations that one of the most notorious murders of all-time might have occurred within its Mayan Revival walls. It was also seen in the Martin Scorsese movie "The Aviator." I am referring to none other than the Sowden House.
Built in 1926, I first discovered it back in 2005 when it was one of the stops on a Hollywood history bus tour. It seemed to pop up out of nowhere, hidden by all of the trees and vegetation that almost completely blocked it from street view. Flash forward ten years later: I had read a book by Steve Hodel, son of Dr. George Hodel (shown here in a mug shot):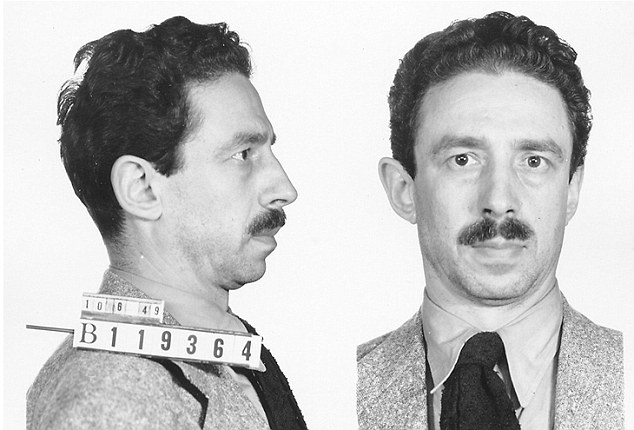 ...claiming that his father had killed Elizabeth Short (aka The Black Dahlia) inside the Sowden House where he and his family lived from 1945-1951.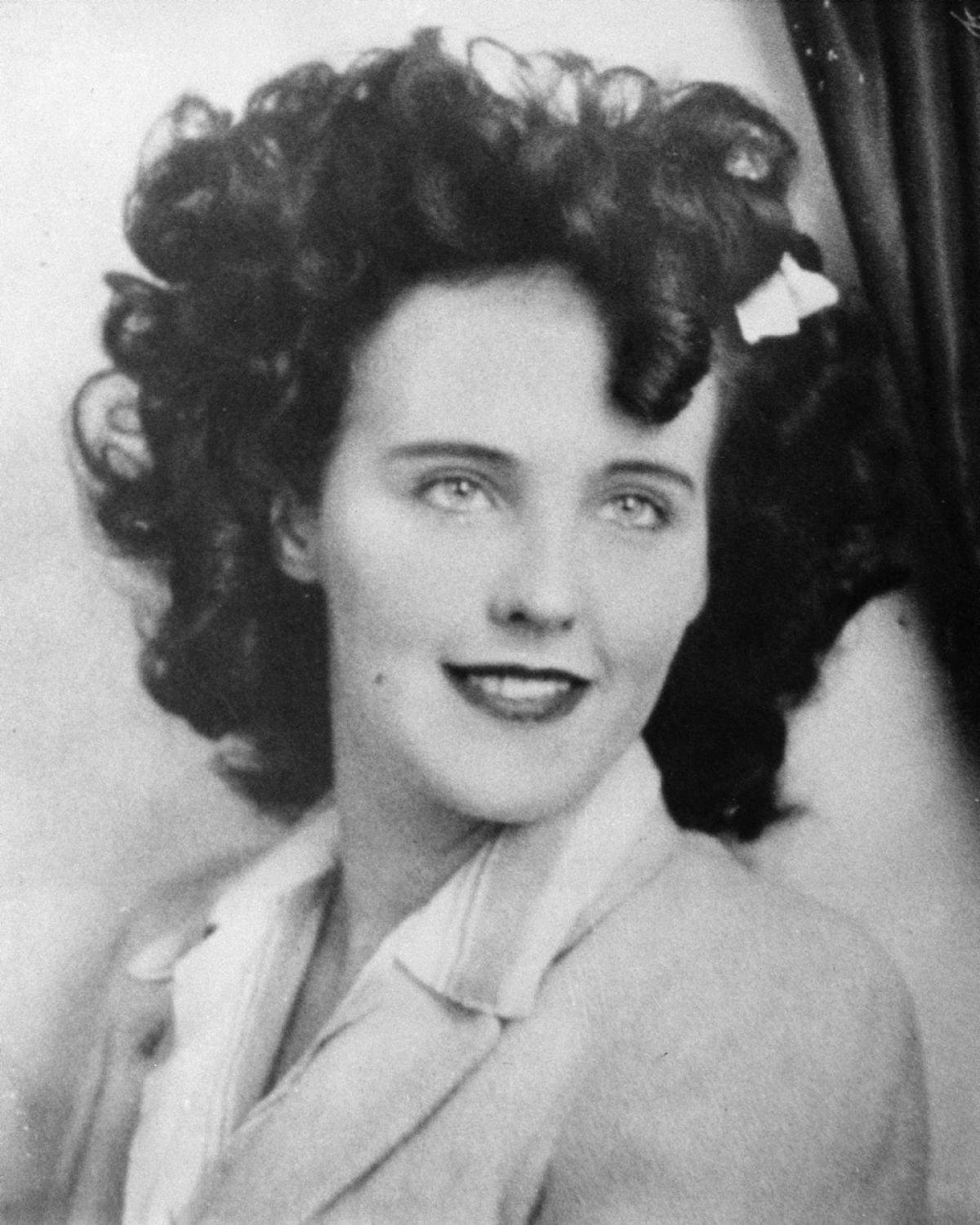 Short was brutally murdered and then her naked body was moved to a vacant lot a few miles away. To this day, the case still remains officially unsolved. The more I knew about this place, the more I wanted to get inside. Finally, eleven years after I first saw this amazing structure I finally got my wish. To be able to enter the gate and walk up the steps was incredible; entering the house itself was even more so!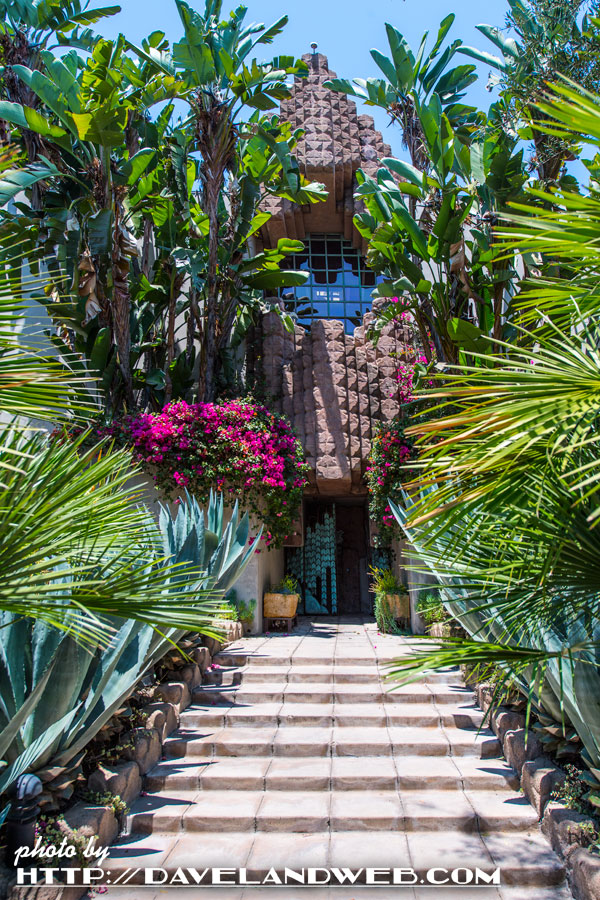 Here's a vintage shot of Dr. Hodel inside the house: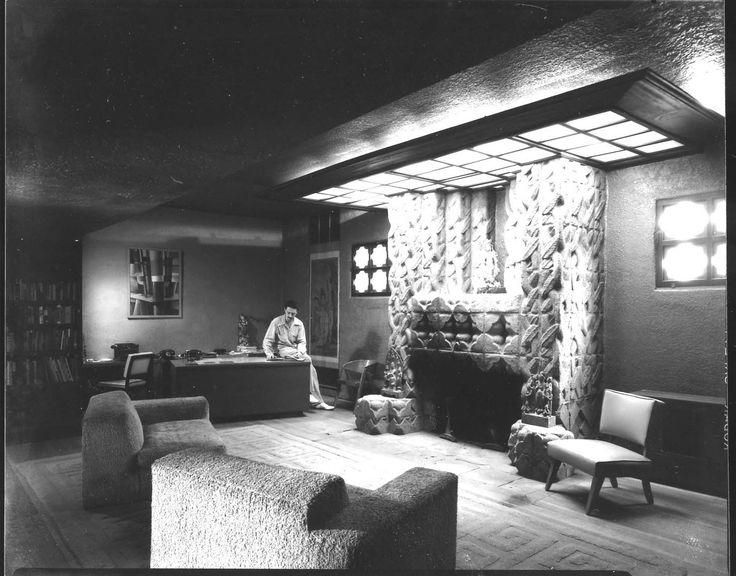 and how it looks today: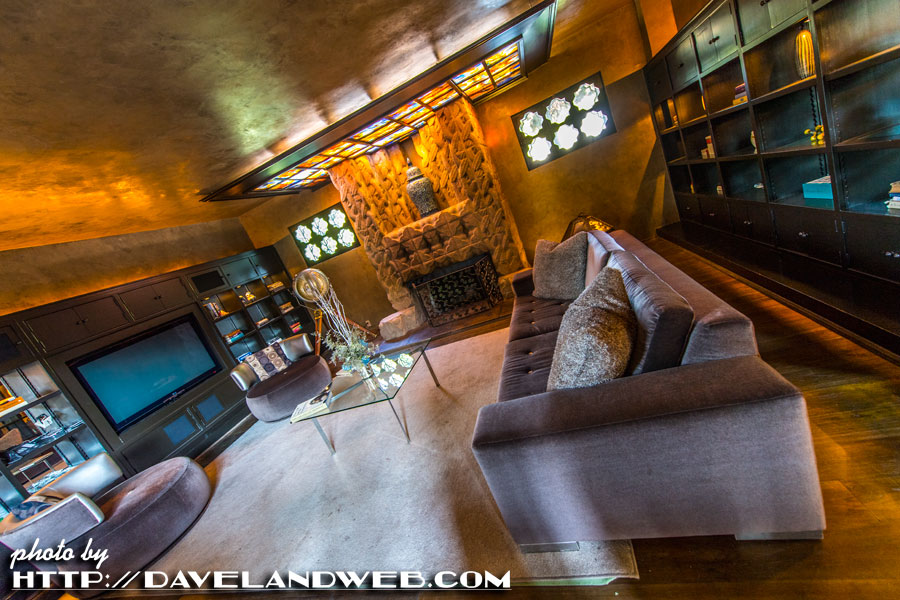 At the
Library of Congress website
, you can see even more vintage shots of the house, circa 1940: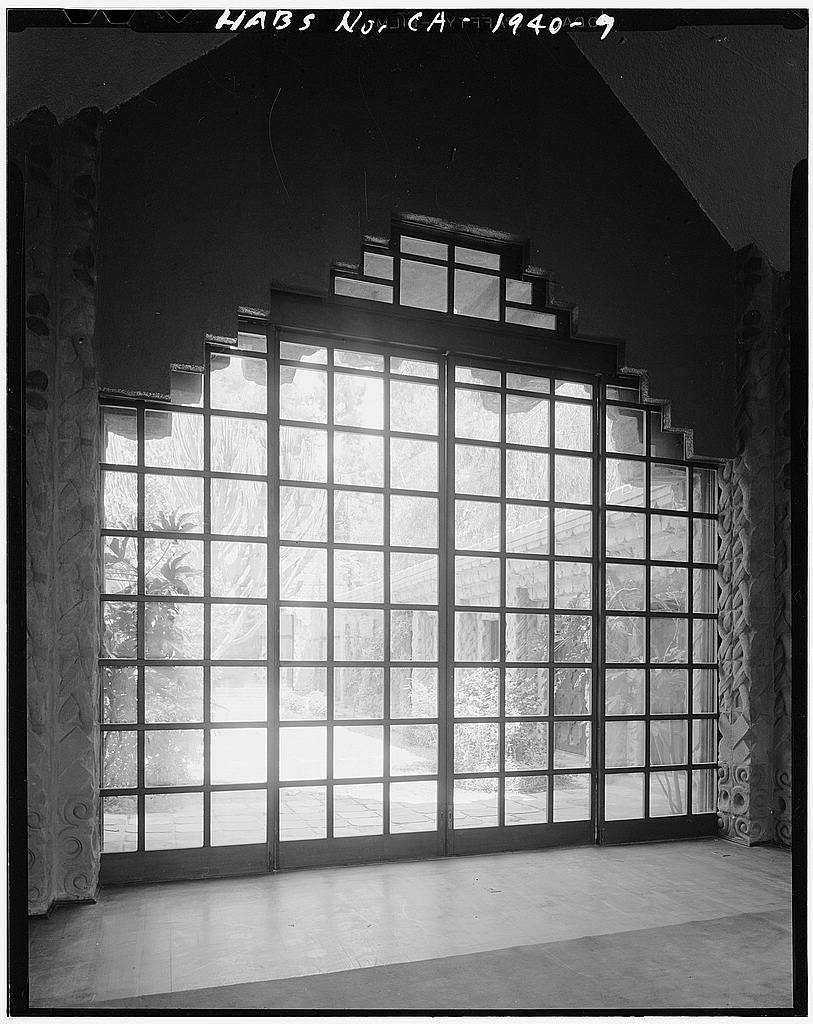 The house was remodeled in 2001 by Xorin Balbes; while much of his remodel/restoration work was praised, he was criticized for adding a pool and spa to the center courtyard area. It kind of kills the flow of the home and makes it much harder to travel back and forth between the rooms via the courtyard.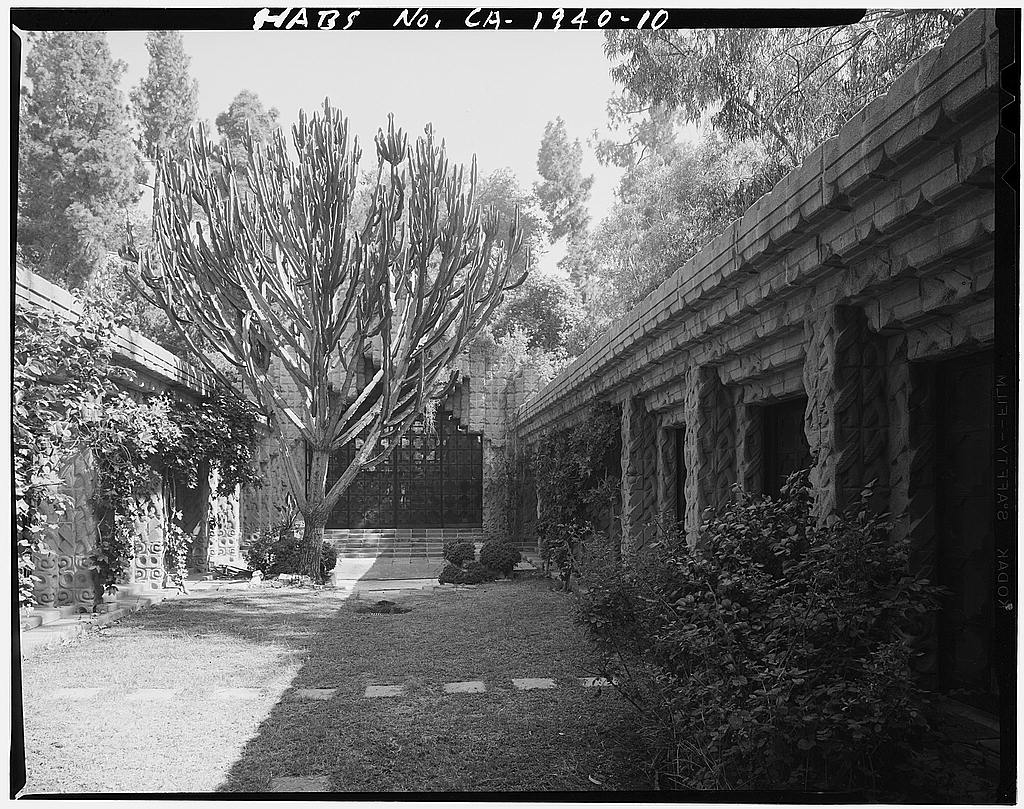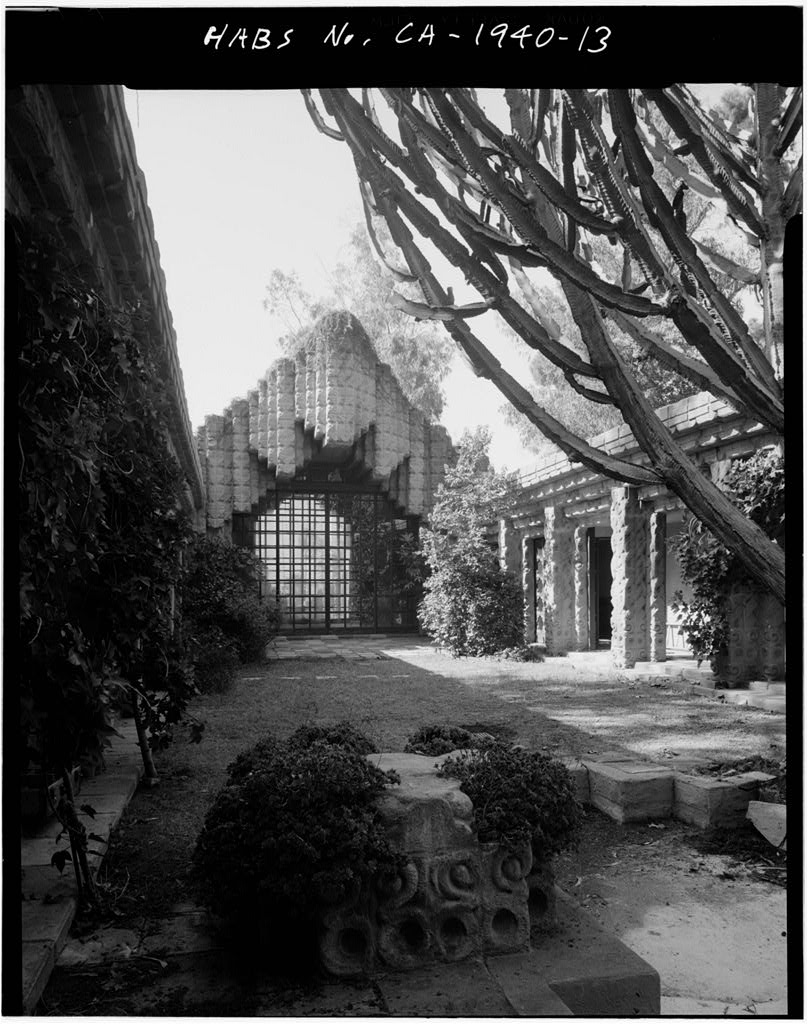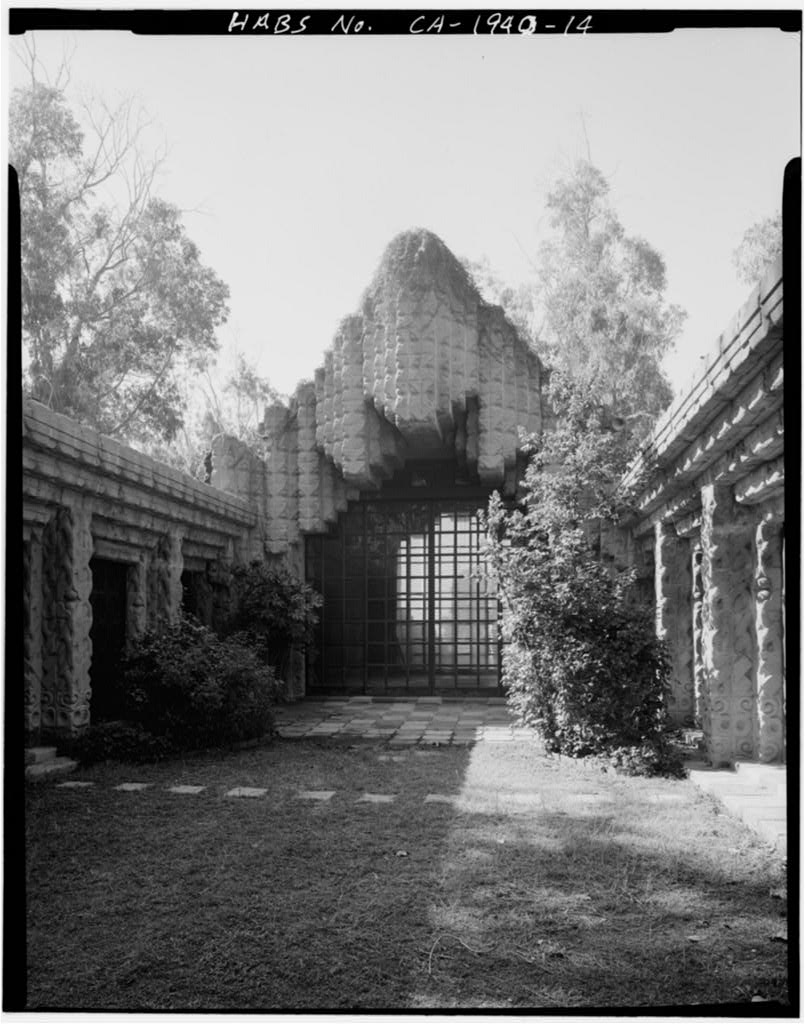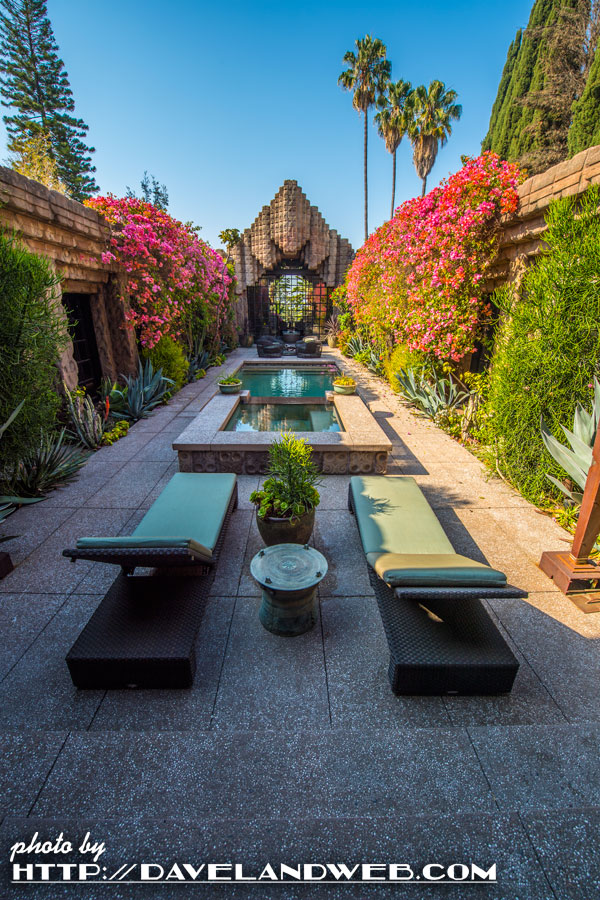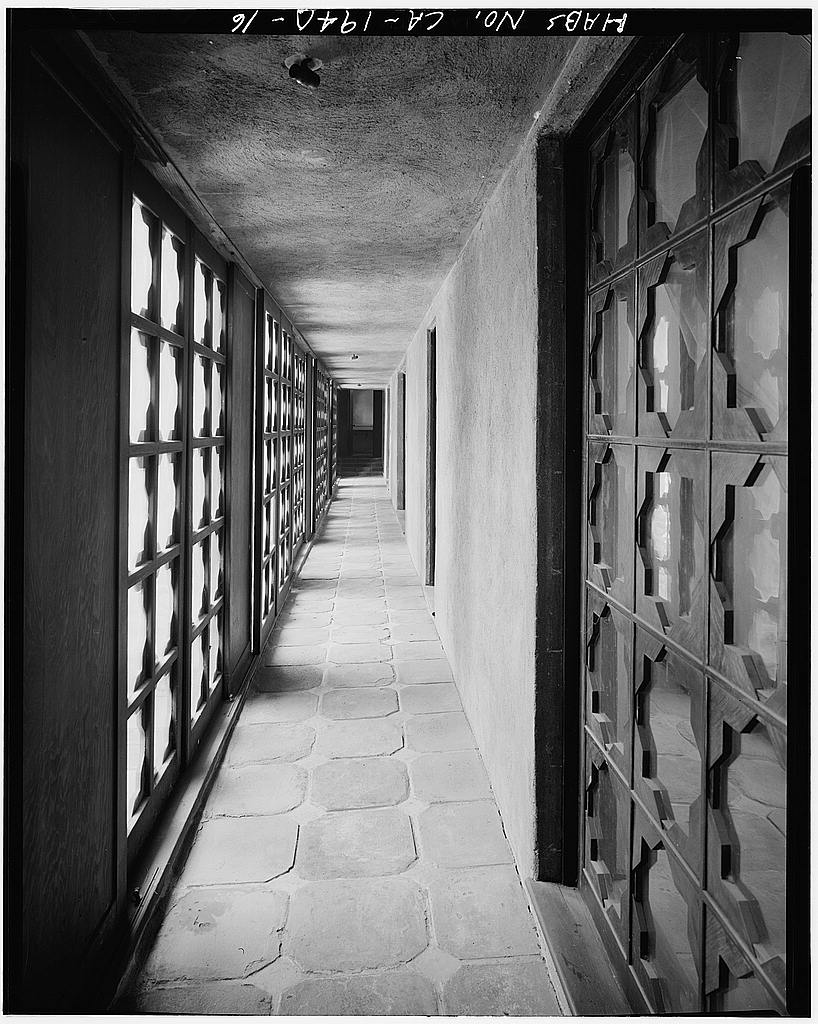 I also wasn't real crazy about the slate floor.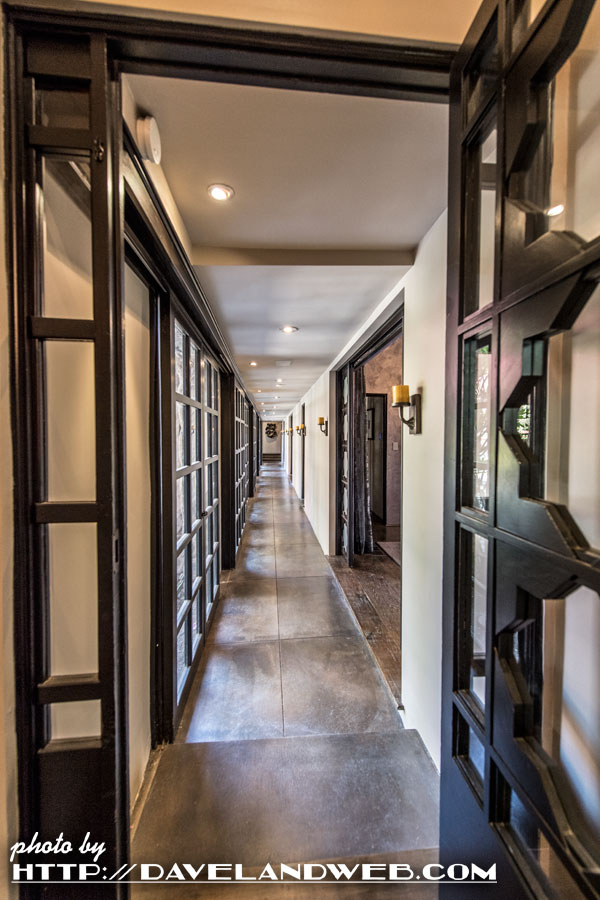 But let's face it folks...regardless of these issues, this place is still a showstopper! Seeing these images of the vintage bathrooms really makes me sad, as the original design has been completely obliterated by the remodel.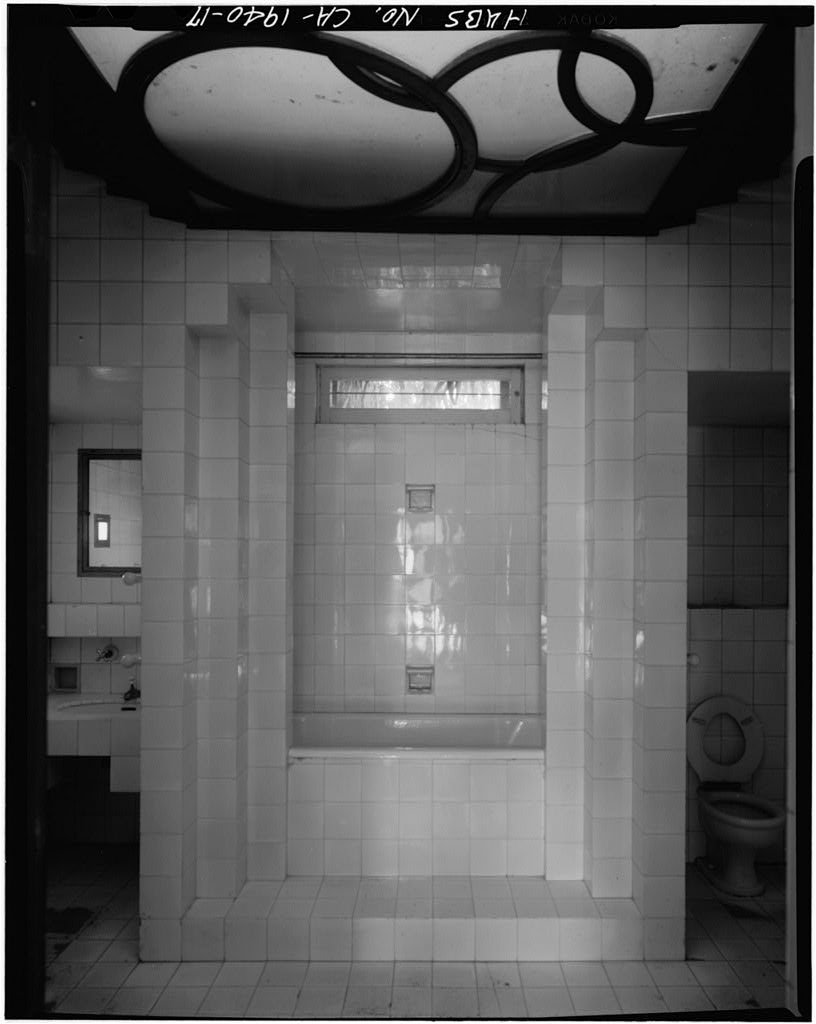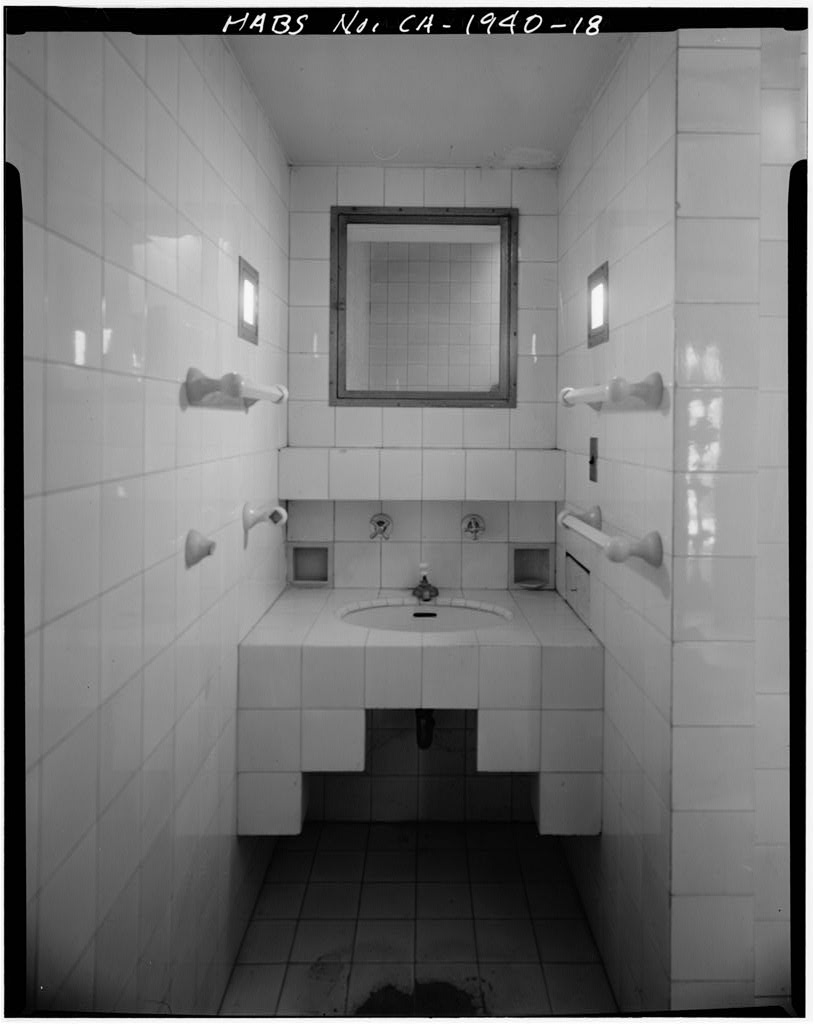 While the revised bathroom is amazing, there is very little to set it apart from a luxury suite at any modern day establishment.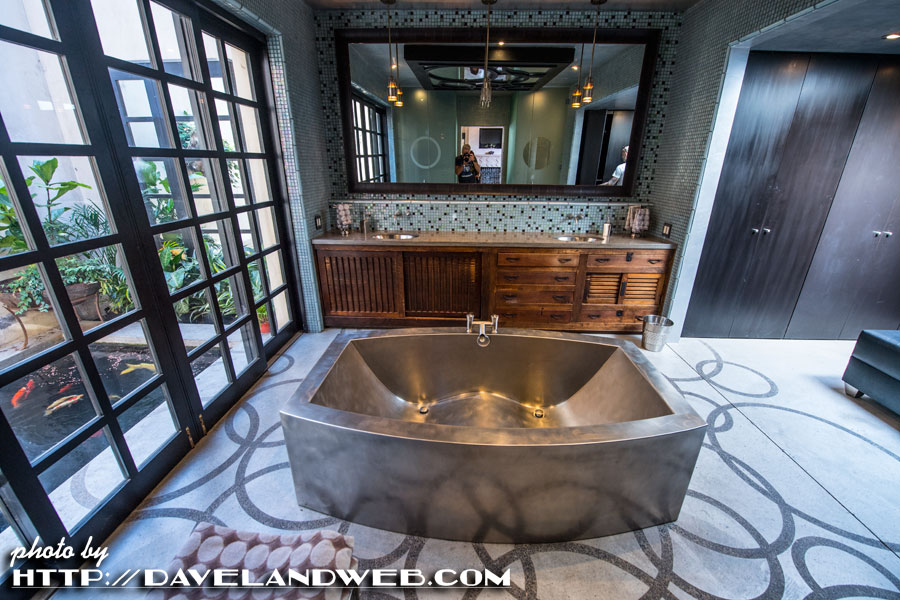 A few more interior shots for today: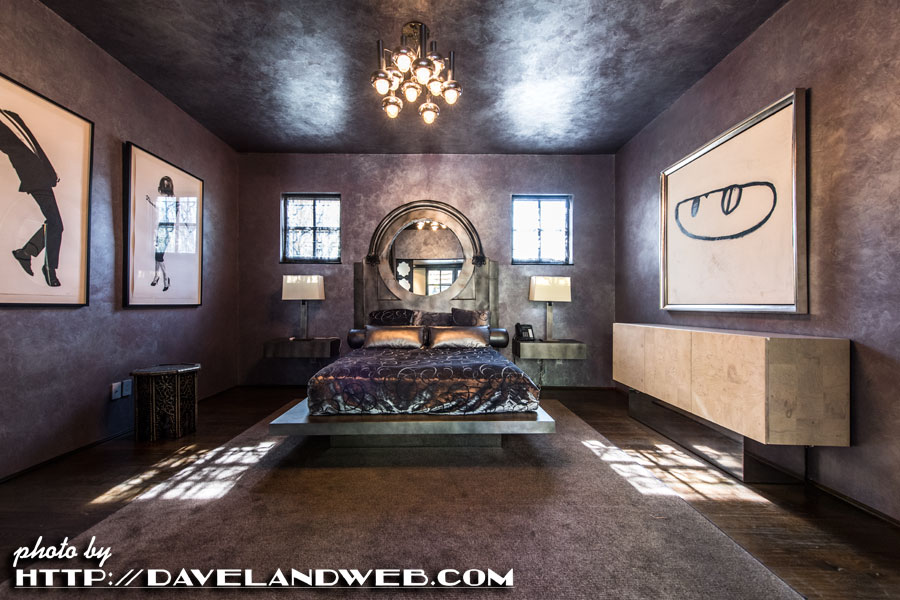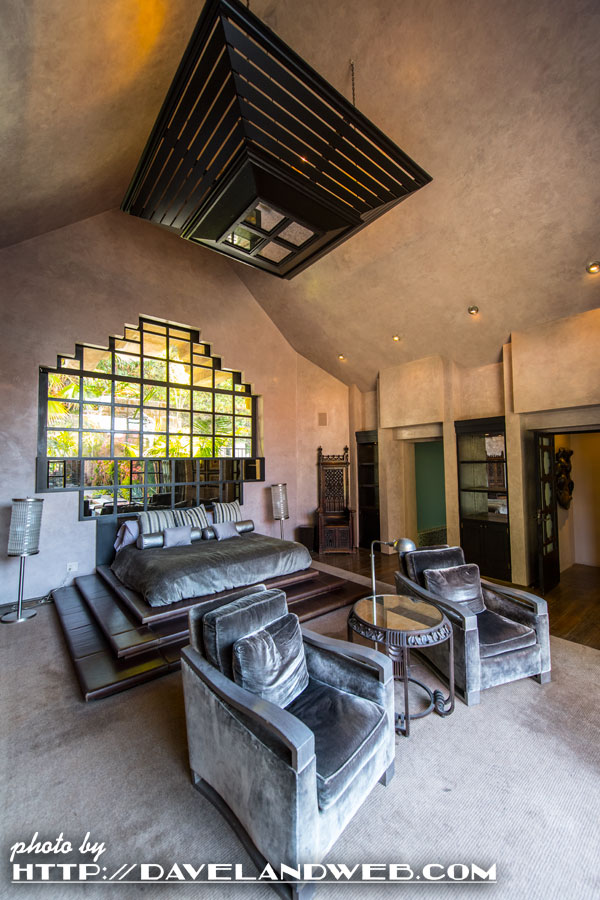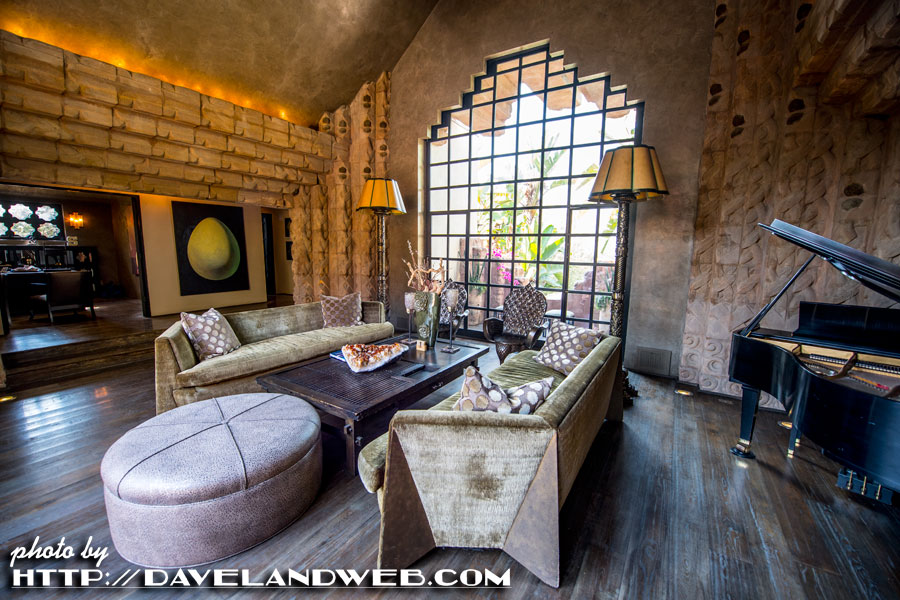 Many have claimed this place is haunted. As for my opinion...I didn't really feel anything. The place has been so overhauled that it doesn't really give off much of a vintage vibe, let alone one of being haunted. Maybe it would be different if I had been there at night.
Come back tomorrow for part 2!
More Sowden House photos at my
main website.
Follow my Daveland updates on
Twitter
and view my most recent photos on
Flickr
&
Instagram
.