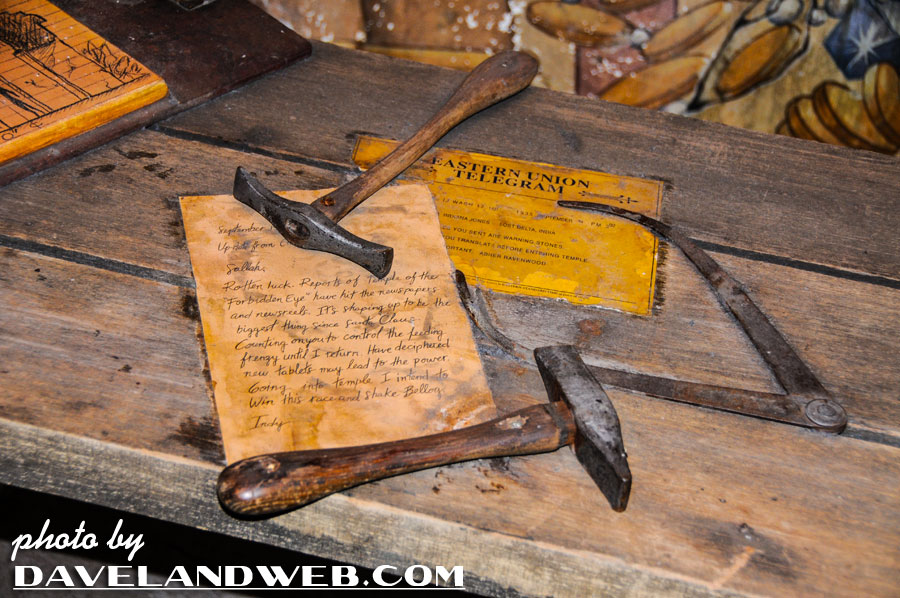 I have been going through my old photos and seeing if I can improve them with the knowledge I have acquired about digital photo processing over the last decade. It has been fun to look through them again and to be able to pull out details I had never noticed before. Or at least didn't remember seeing! The queue at the Indiana Jones attraction is one of the best; sadly, guests are rushing to the ride vehicles and whiz right by the rich details strewn along the way. Here's a "letter" (firmly glued down to avoid being pilfered) from Indy to Sallah: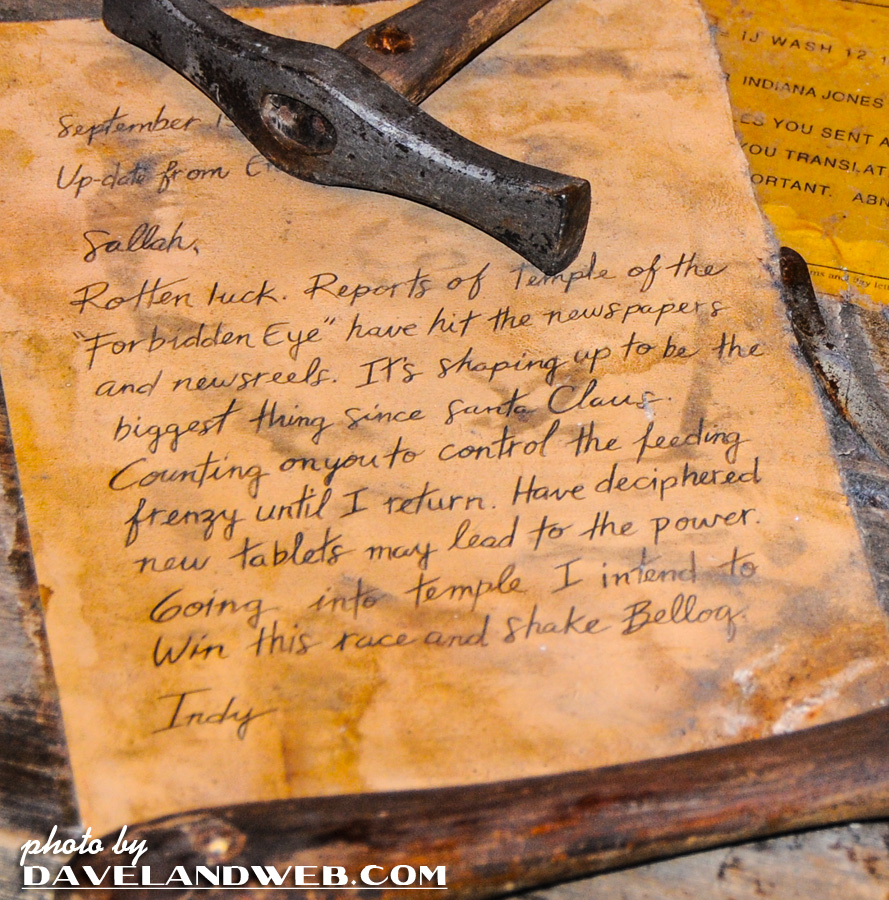 Unfortunately, the date is hidden by the hammer, but we can read the rest:
Sallah,
Rotten luck. Reports of Temple of the "Forbidden Eye" have hit the newspapers and newsreels. It's shaping up to be the biggest thing since Santa Claus. Counting on you to control the feeding frenzy until I return. Have deciphered new tablets may lead to the power. Going into temple. I intend to win this race and shake Belloq.
Indy
New to me also was the discovery of an object that the skeleton is reaching for: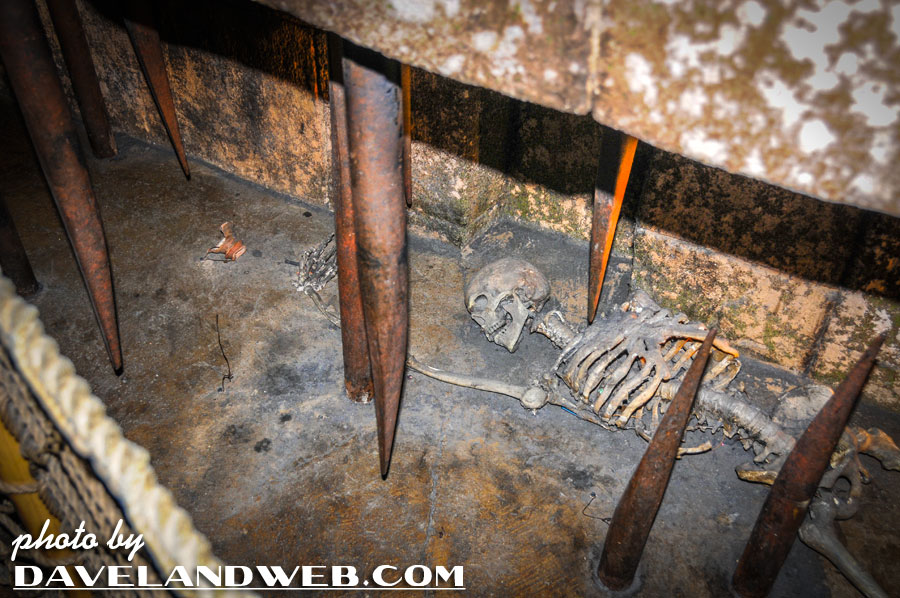 Looks like it might have been a leather water canteen? The queue is damn dark, so I'm not surprised I wouldn't have noticed this before.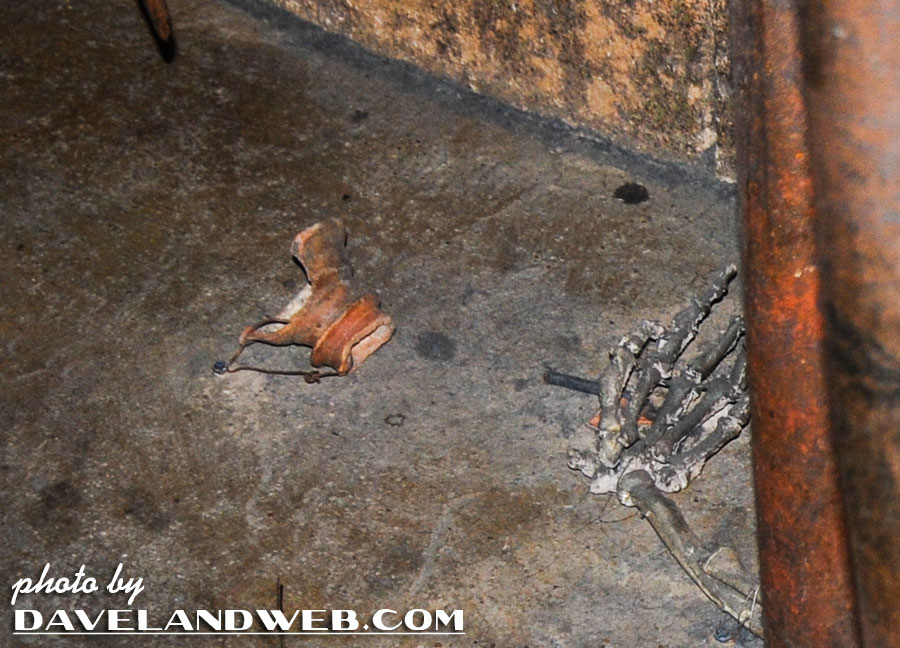 See more Disneyland Indiana Jones Adventure attraction photos at my
main website.