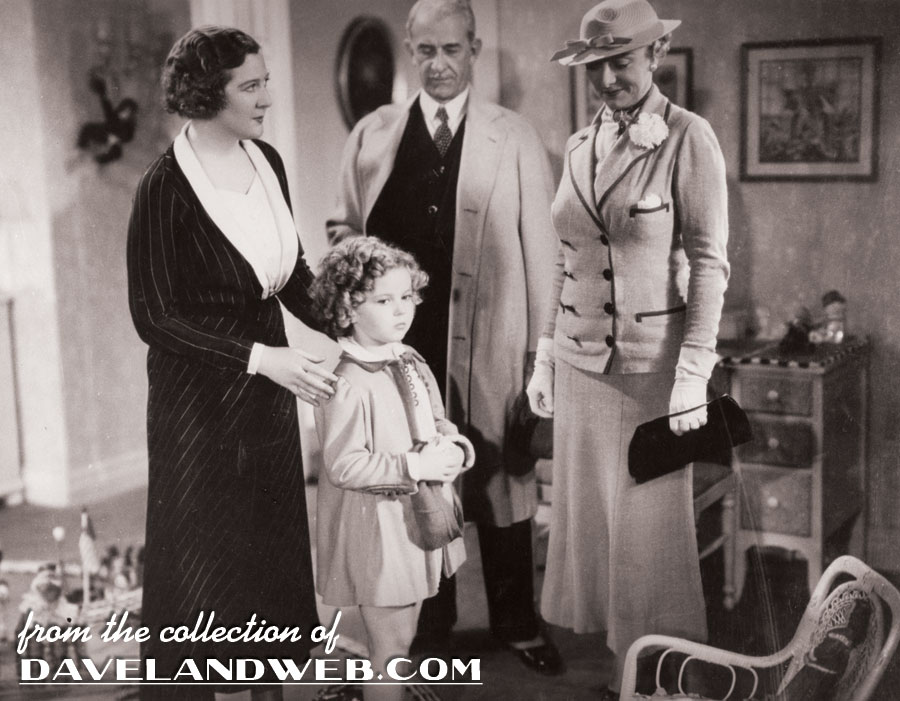 Today's first photo shows Mary MacLaren, Shirley, George Irving (who also played Judge Thompson in "Bright Eyes"), and Nella Walker as Mrs. John Mason, the wealthy Aunt of Shirley's character in "Captain January" (1936). This was the first Temple film to have Nella Walker as a costar of Shirley's. Walker was born on March 6, 1886 in Chicago. Once a salesgirl, she started in show business as a vaudeville performer with her husband Wilbur Mack in an act called (appropriately) Mack and Walker. From a 1916 review of the act:

In "A Pair of Tickets." This is a very cleverly written comedy skit and very well played. Lines are bright and they have two or three catchy songs, all of which got over in good shape. It is presented in a classy stage setting and deserves to take a place among the classiest acts of its kind of which vaudeville can boast. There are four persons employed in the offering of this skit. Closed very strong.
Mack dumped her and replaced her with Gertrude Purdy, both romantically and professionally. The new act was called "Mack and Purdy." How original.
Nella continued on with show biz, making her first film in 1929 as a voice double in "Chinatown Nights," and her first screen appearance in "Tanned Legs" the same year. She was typecast as snobbish upper-crust society matrons and known for her work in "Three Smart Girls" (1936 with Deanna Durbin). "Young Mr. Kildare" (1938 with Lionel Barrymore), and "Air Raid Wardens" (1943 with Laurel and Hardy). She stayed a busy supporting actress (always the bridesmaid!) until her final role as Humphrey Bogart's and William Holden's mother in "Sabrina" (1954). She died on March 22, 1971 in Los Angeles.
In Shirley's one and only film for MGM, "Kathleen" (1941), Walker played the evil Governess Mrs. Farrell. Here, Shirley catches her snooping…again!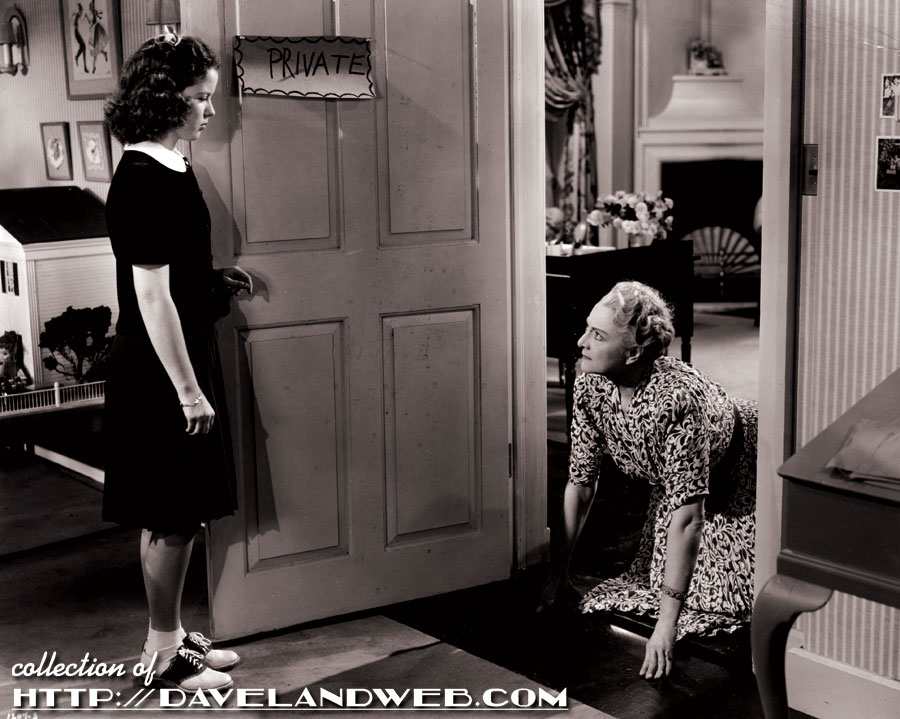 Shirley eventually gets the nasty witch fired. Go Shirley!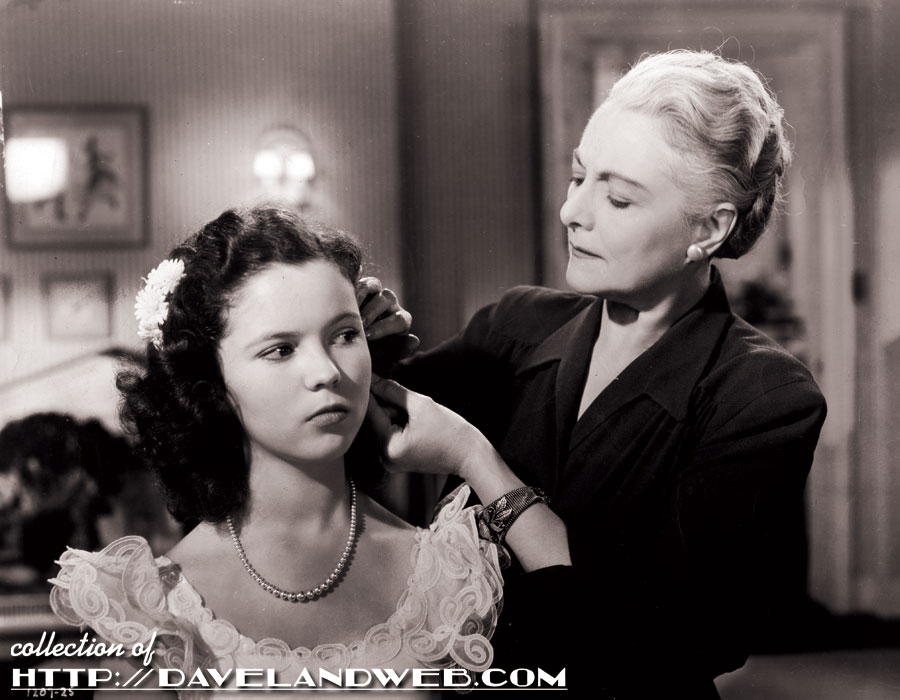 Here's a behind-the-scenes shot of Kathleen (Shirley) returning from a visit to the paternal local antiques dealer (Felix Bressart) with nasty old Mrs. Farrell waiting at the top of the trap door to catch her.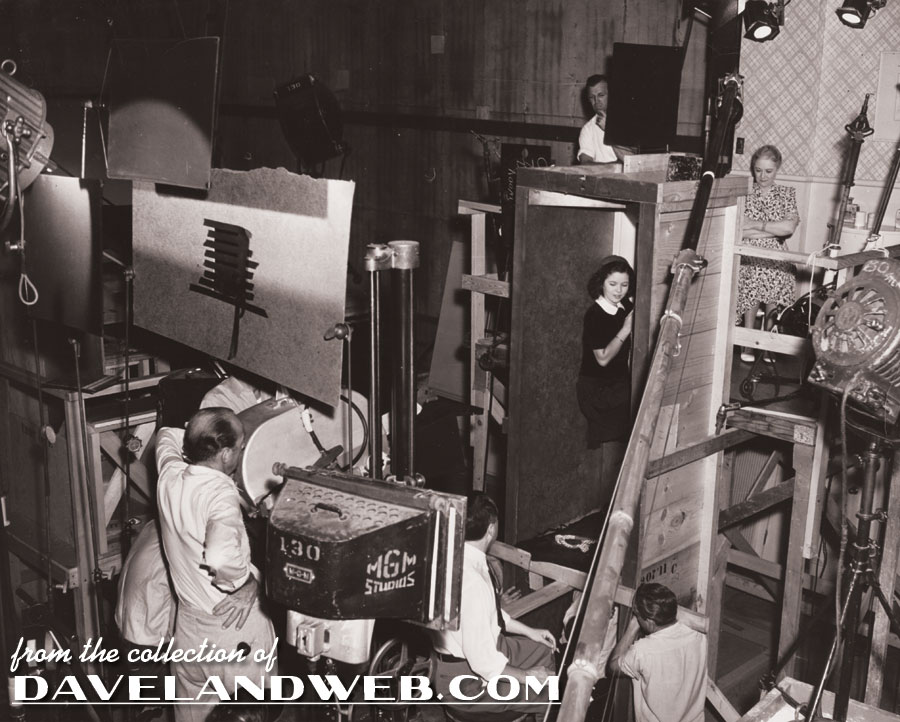 Need a closer look? I know I do!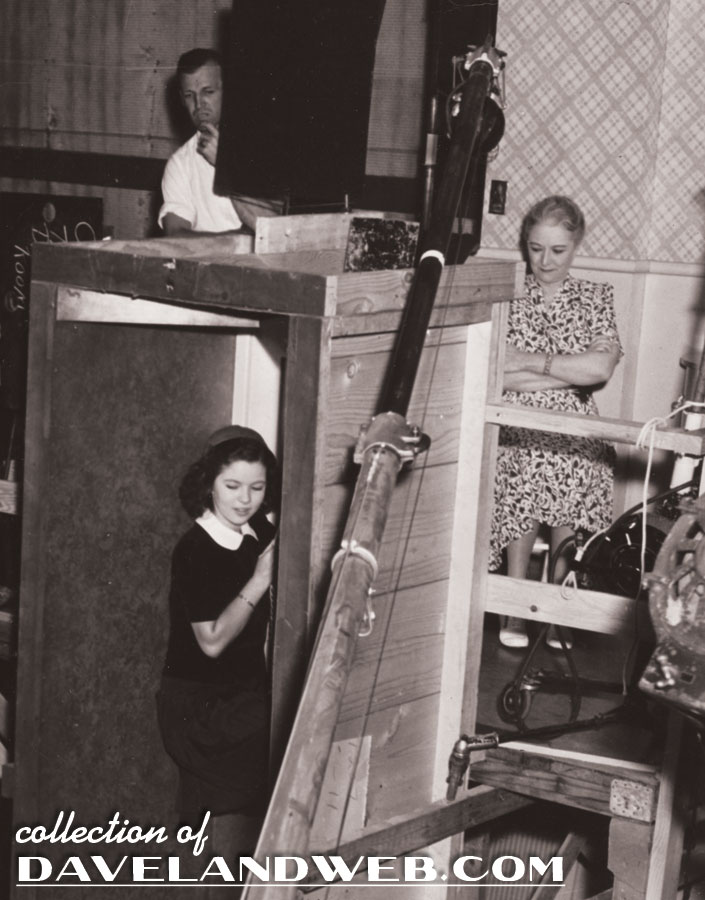 In 1947, Nella returned to grace a Shirley Temple movie. This time it was the Warner Brothers melodrama "That Hagen Girl." Her role was Molly Freneau, the snobbish and gossipy mother of Shirley's beau, played by Rory Calhoun. Here, Mrs. Freneau pays an unscheduled visit to Mary (Shirley) to inform her that the young girl isn't fit to date her son.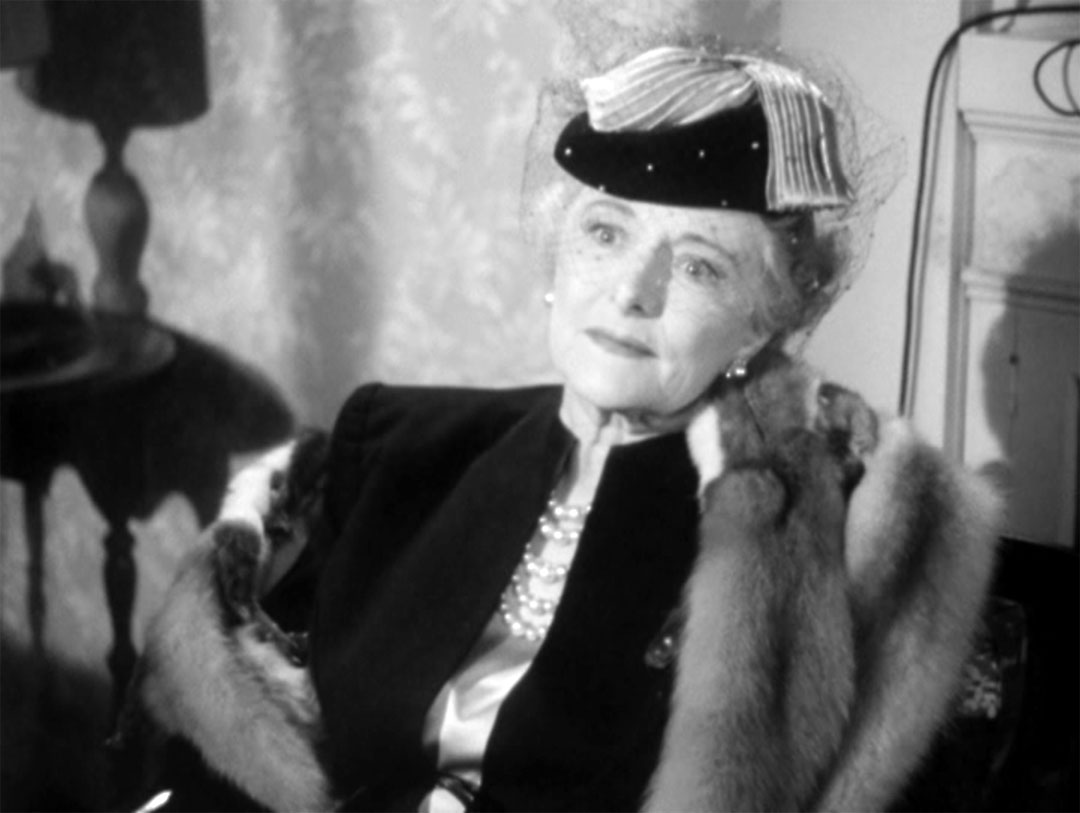 Shirley arches her eyebrow and tells the old biddy to get lost. Well, not in quite those words but close.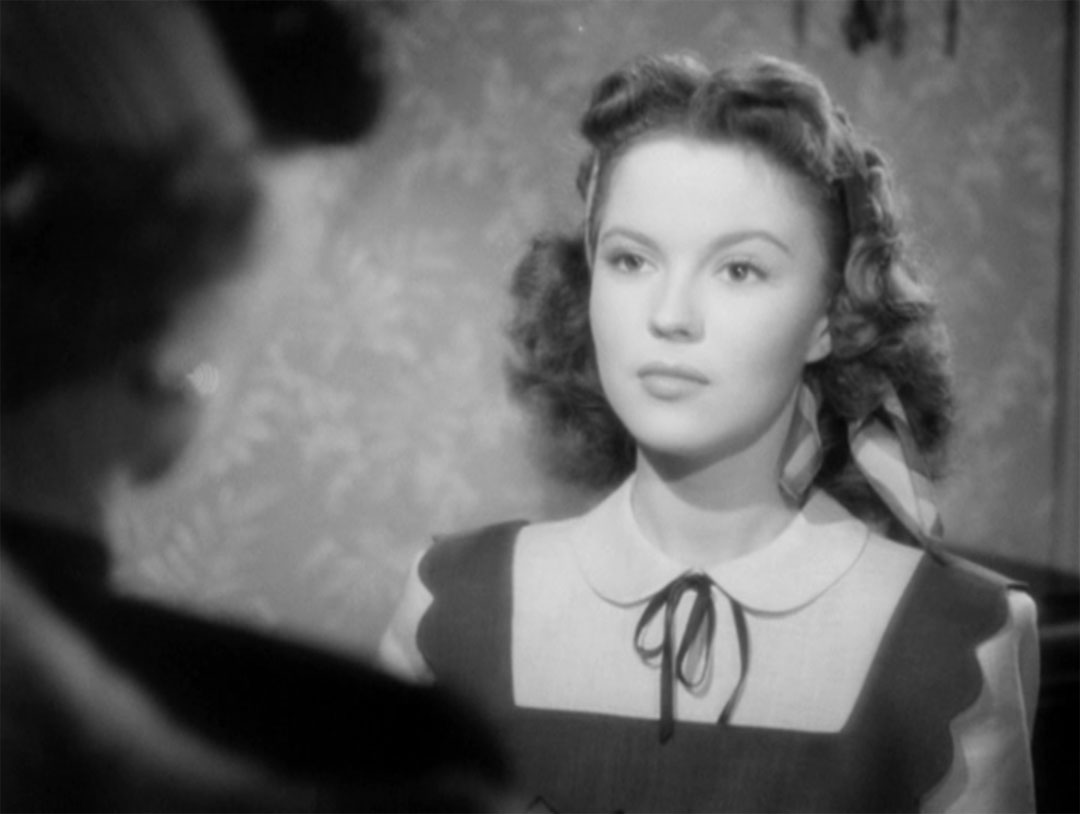 Later on, finding out that Tom Bates (Ronald Reagan) is a hero, she and the rest of the nosey townspeople ask him to make a speech at the local graduation.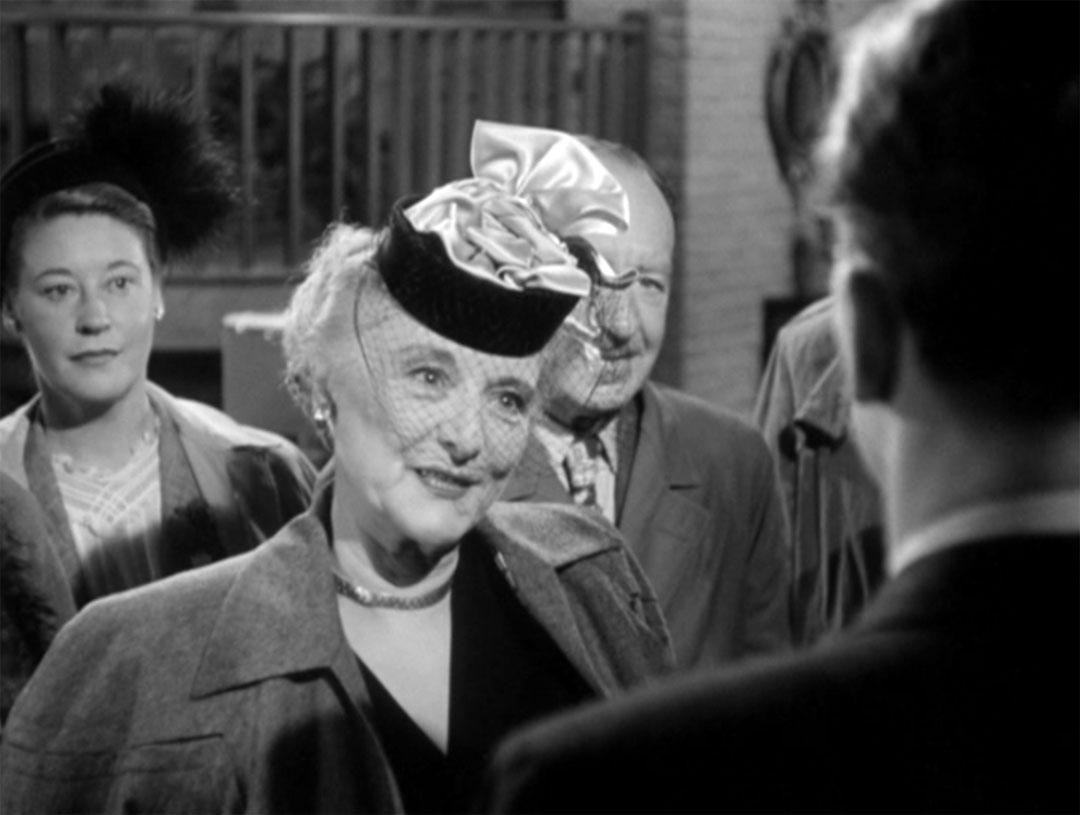 Reagan tells the old battleaxe to eat his dust. Well, not exactly in those words, but he does call her out on her hypocrisy.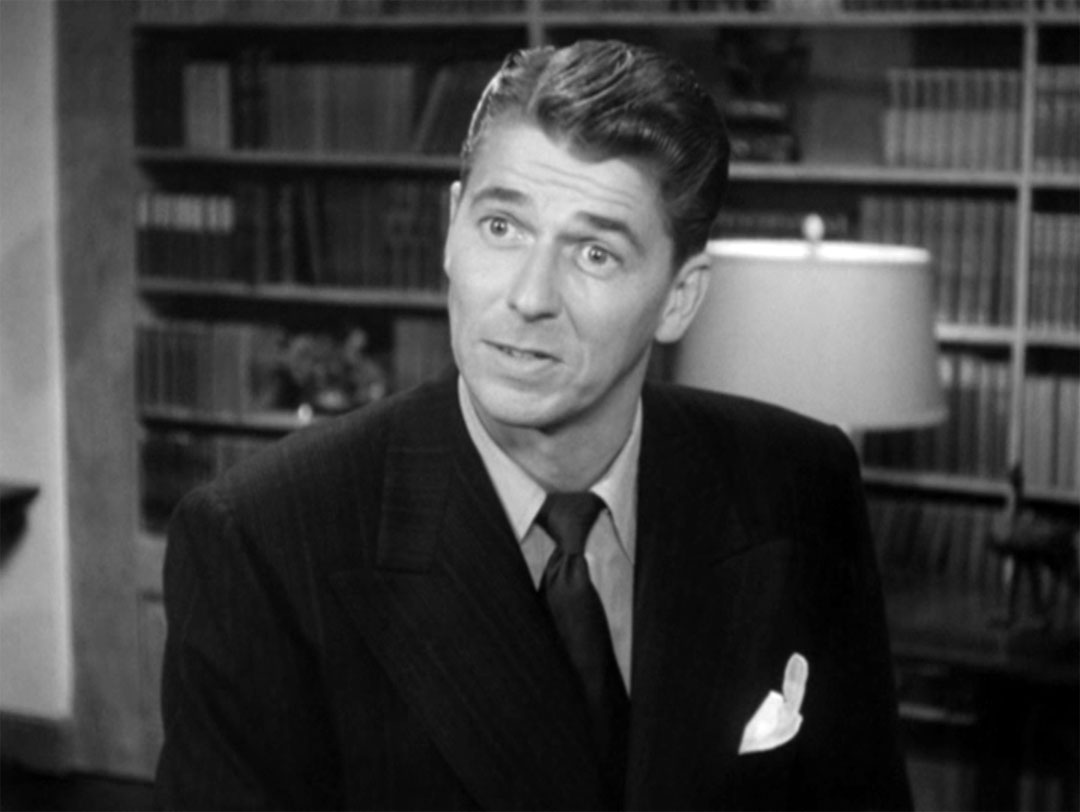 Nella's posture says it all. NOBODY played a villainess like Nella.