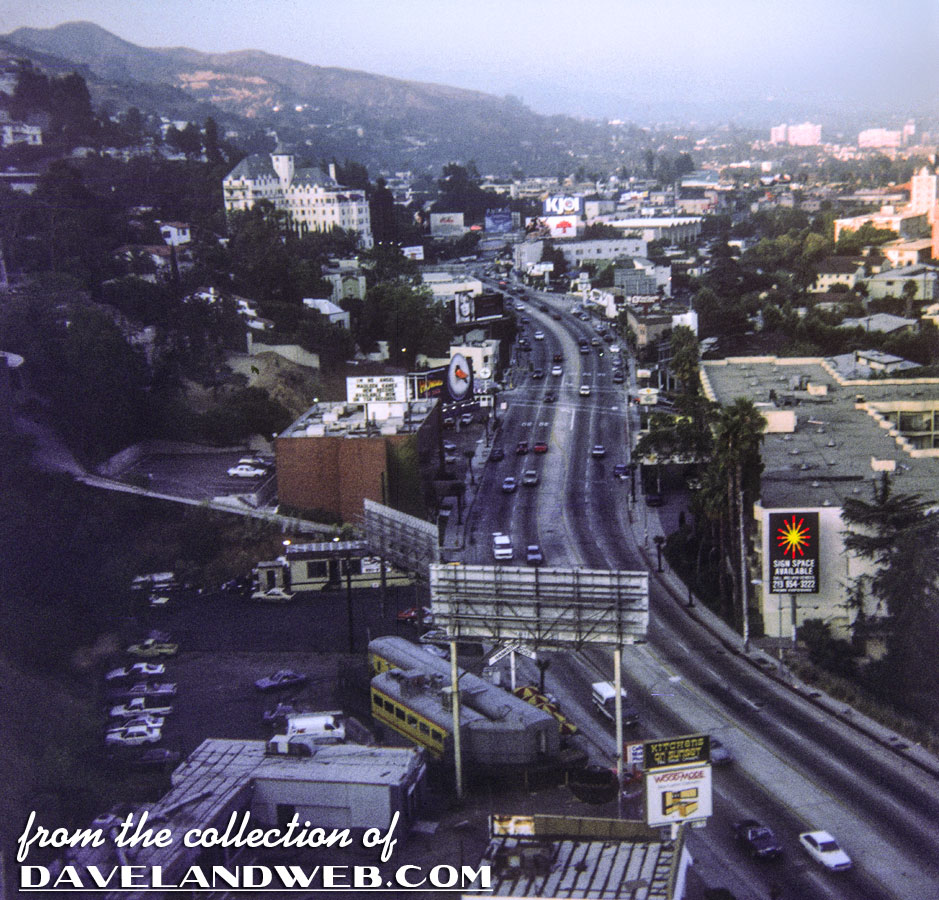 Another case of close, closer, and closest with this August 1986 shot of Sunset Boulevard, aka The Strip. Zooming in I can see my favorite haunt, The Chateau Marmont hotel. Bottom left is a billboard for "Howard the Duck," one of the most notorious box office flops of all time: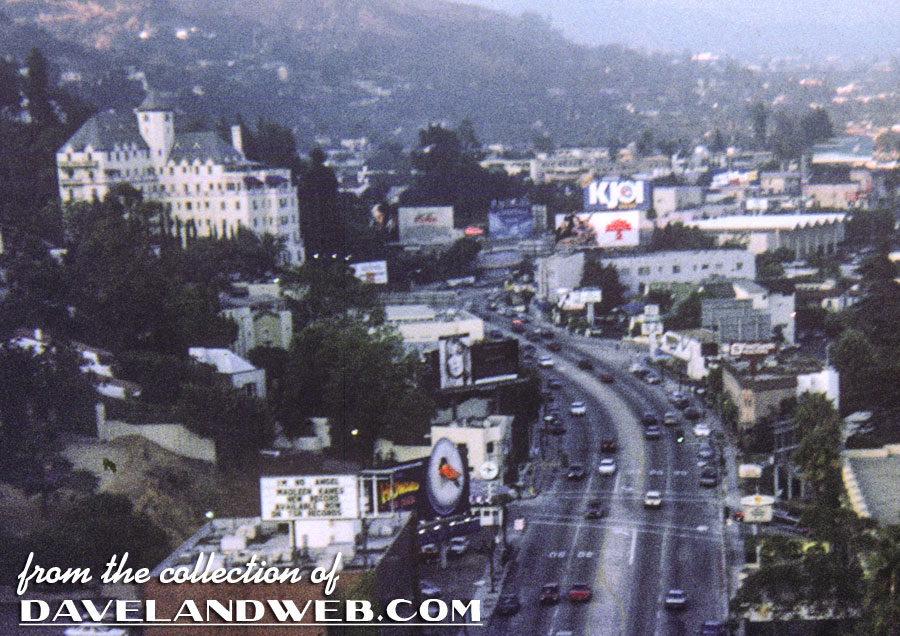 I was staying in Westwood at the time it was released and captured the UCLA billboard up close: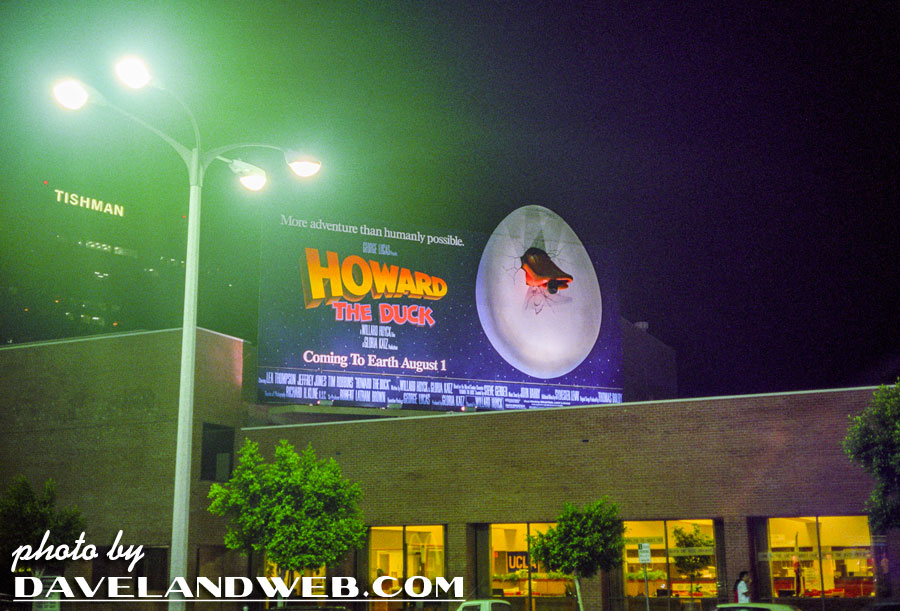 Back to the original photo, the lower left shows Carney's Restaurant, located inside a yellow Union Pacific rail car that opened in 1975.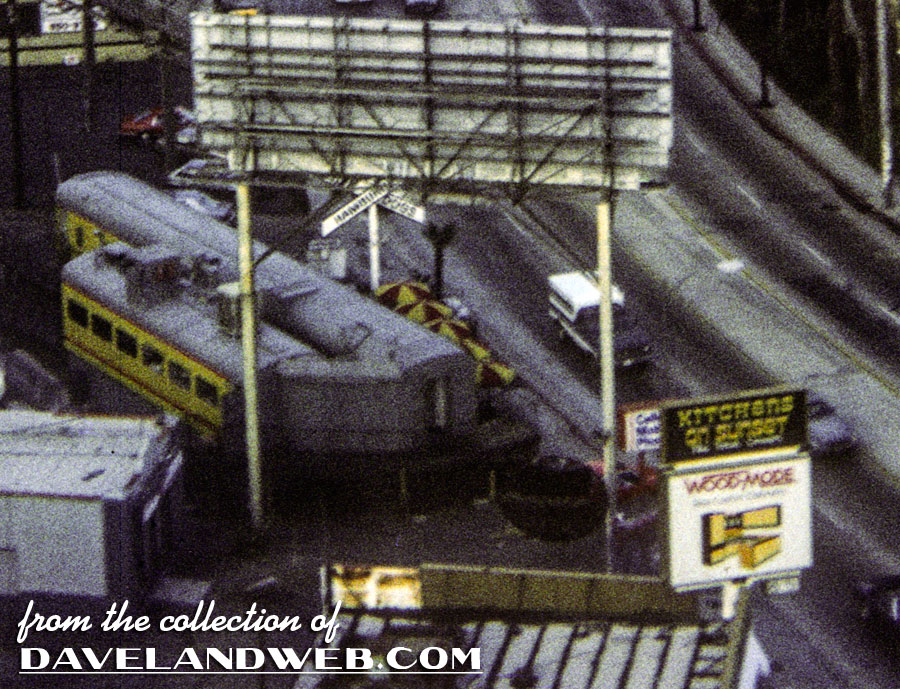 A contemporary shot of Carney's: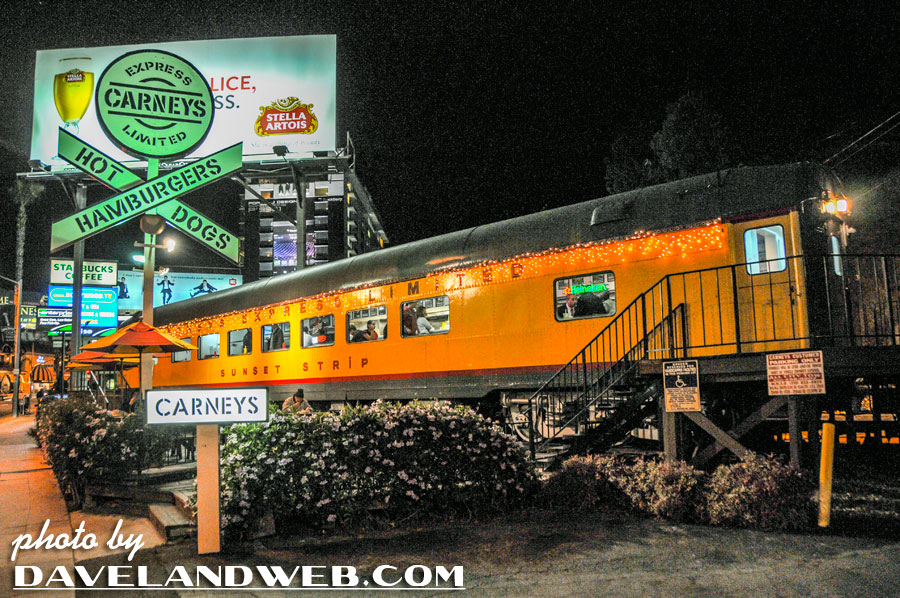 On the right side of today's 1986 shot, the historic Schwab's pharmacy is still standing: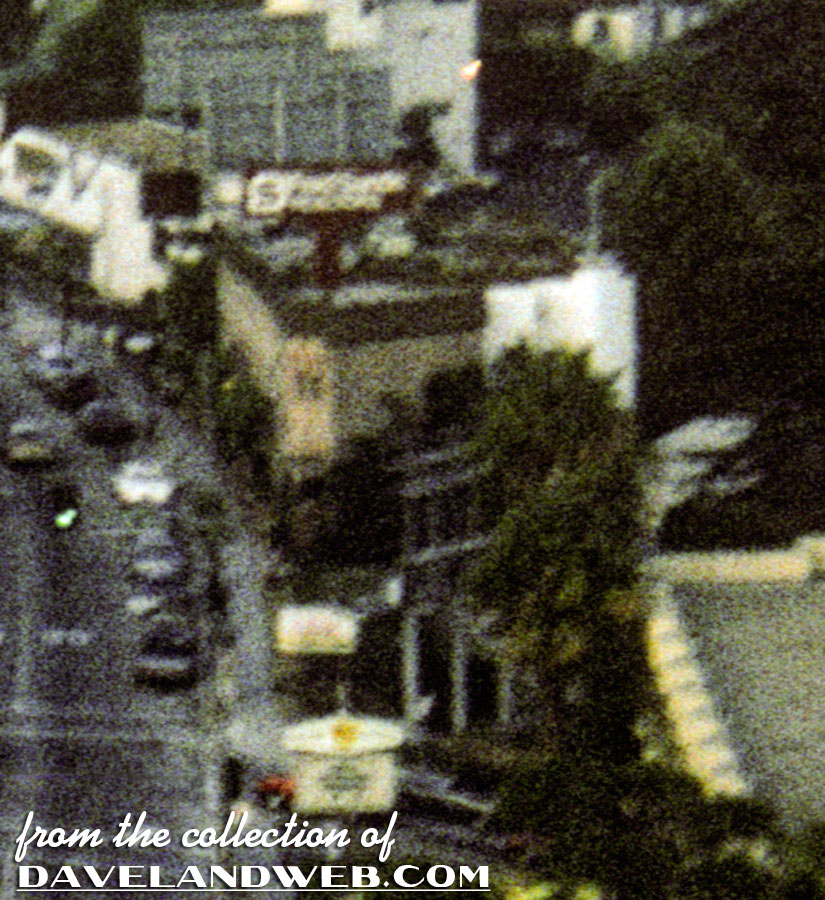 How it looked in the 1940's: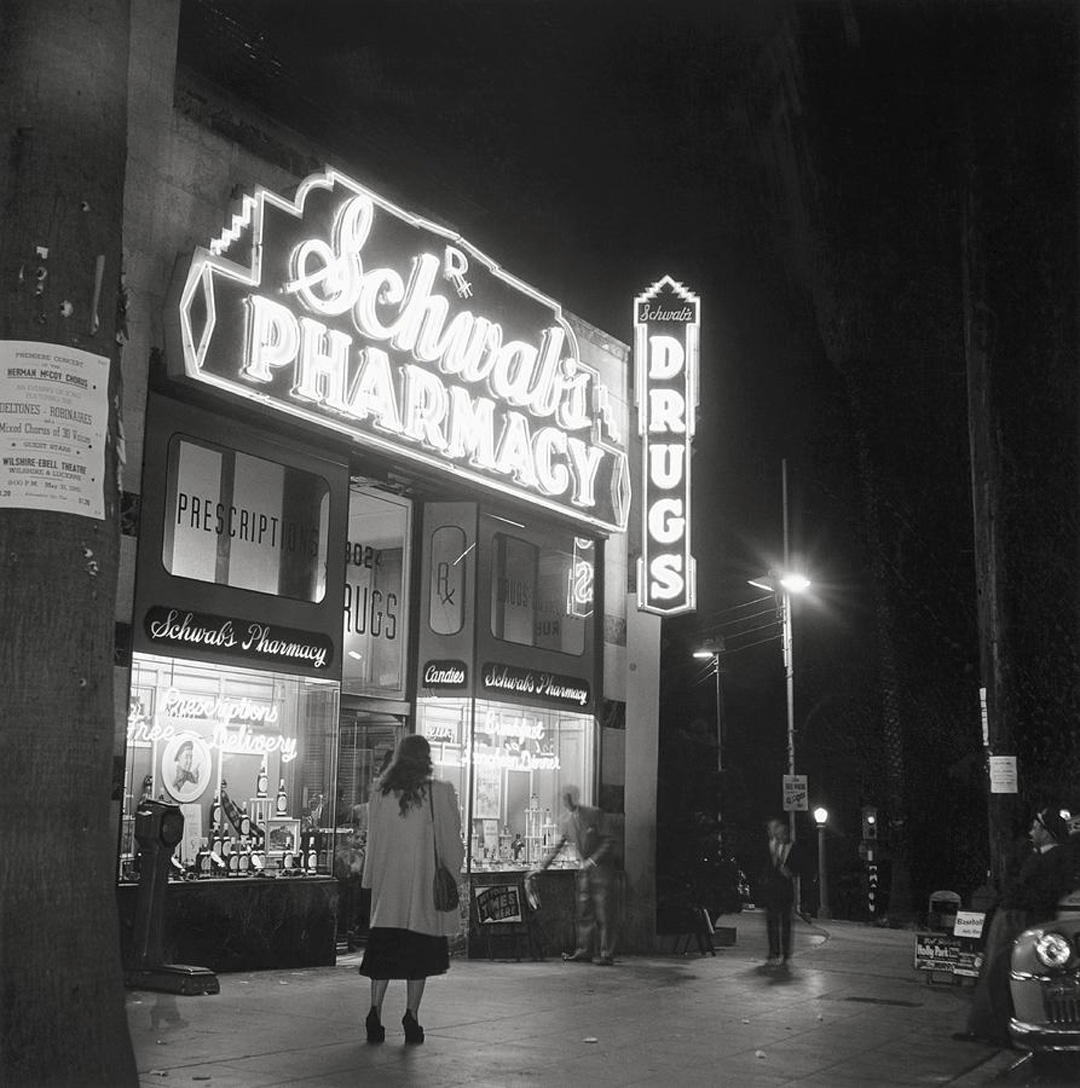 And how this area looks now, as the original building was replaced with this shopping center: