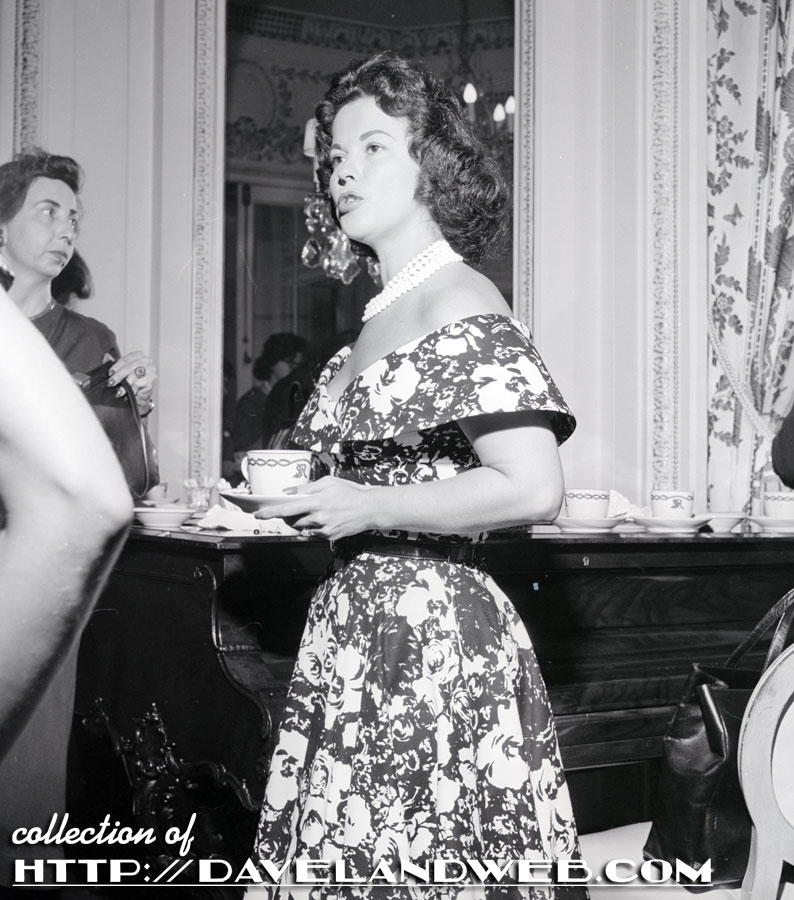 From a batch of vintage negatives come these shots of Shirley Temple Black at the St. Regis Hotel; not sure whether it's San Francisco or New York City. Considering she lived close to San Francisco, that would be my guess. Most likely she was there to promote her new television program, "The Shirley Temple Show."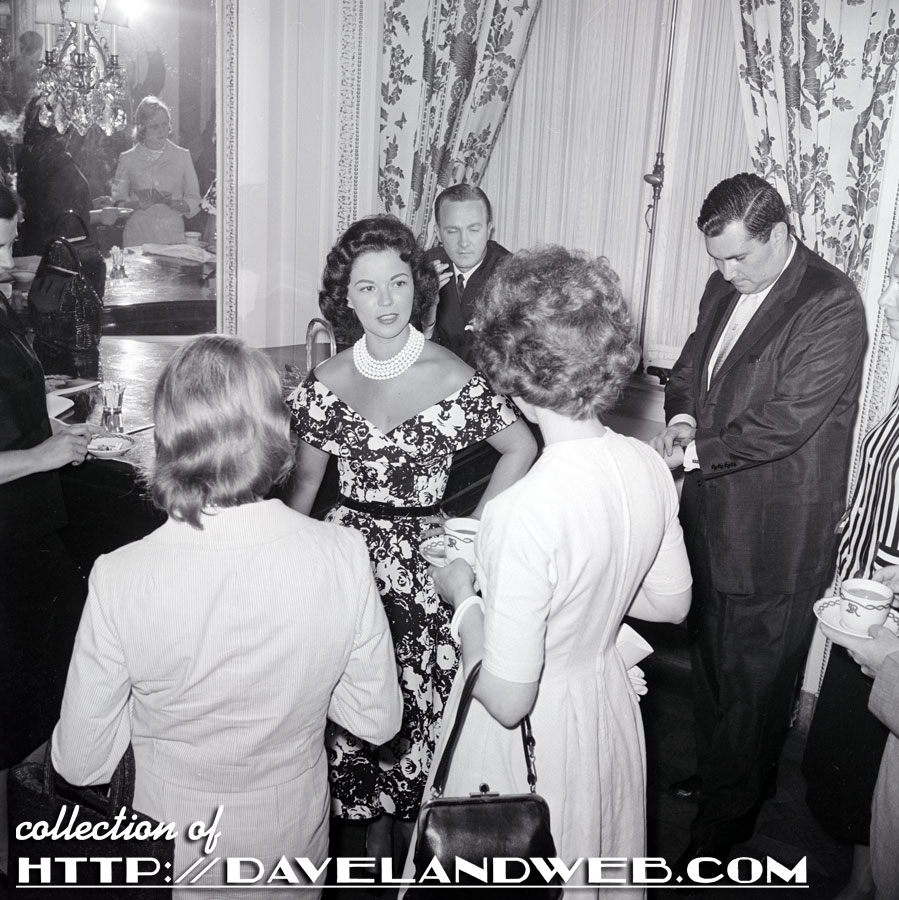 The date on the envelope puts this little soiree at June 16, 1960. Note the SR logo on the coffee/tea cup. Very classy!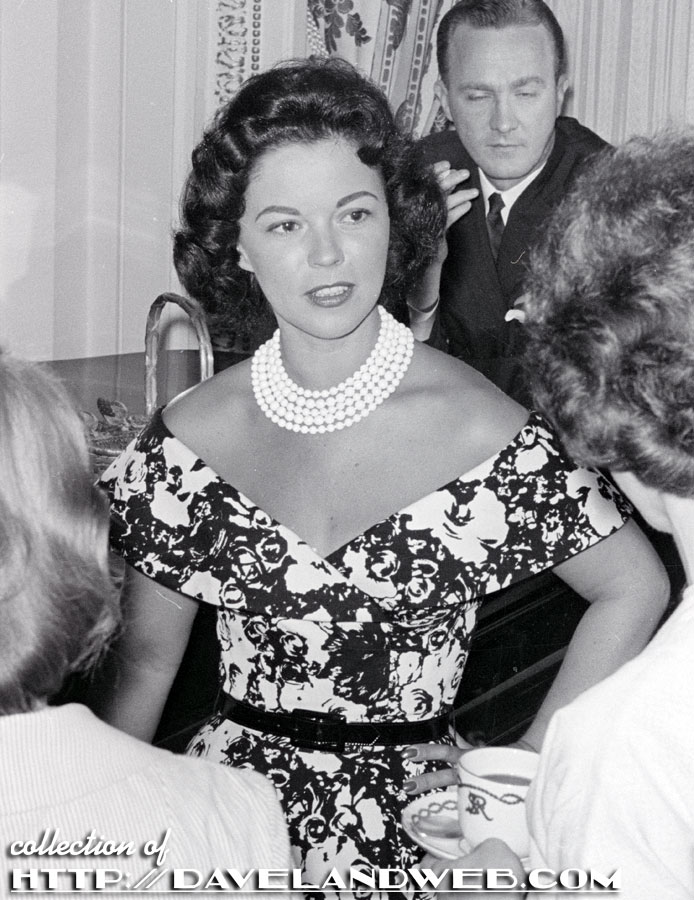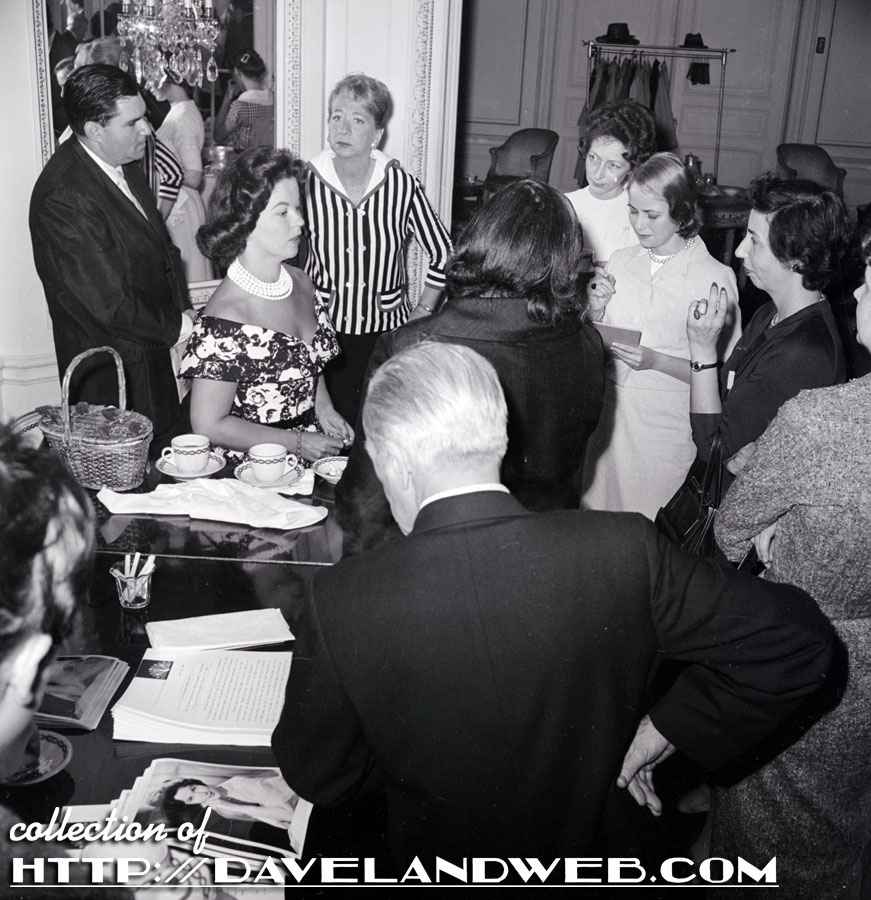 Zooming in, you can see all the press materials for the show...AND the free cigarettes!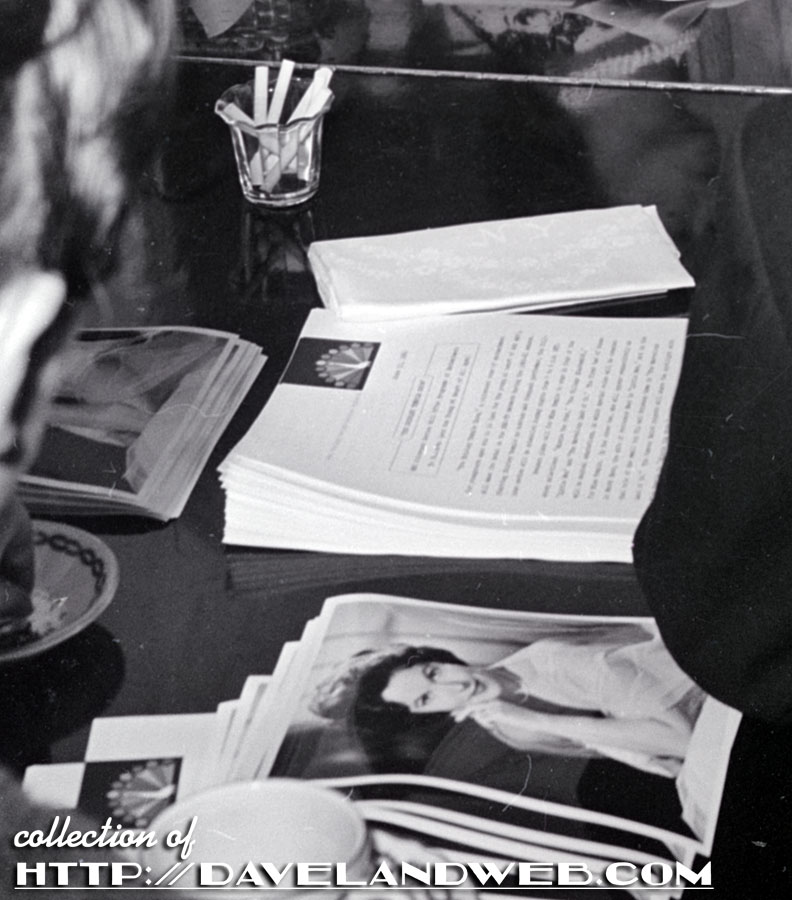 Shirley was quite the hostess, keeping the ladies entertained.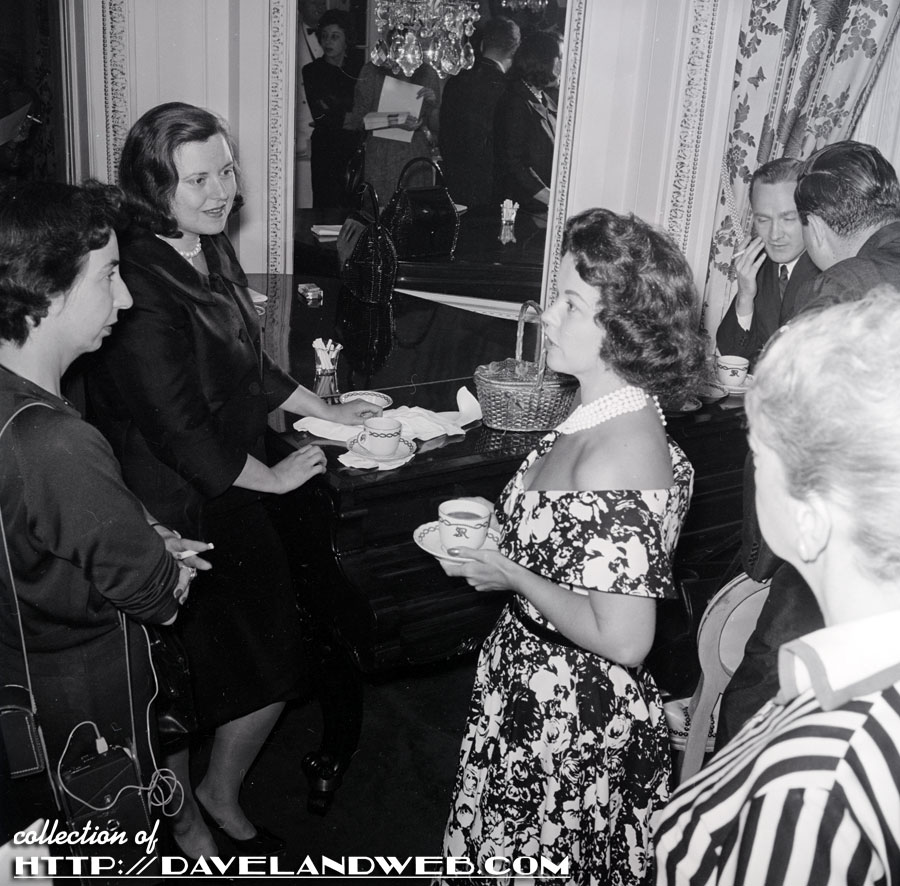 But as you can see here, even 25 or so years after her film debut, she was still charming the old codgers.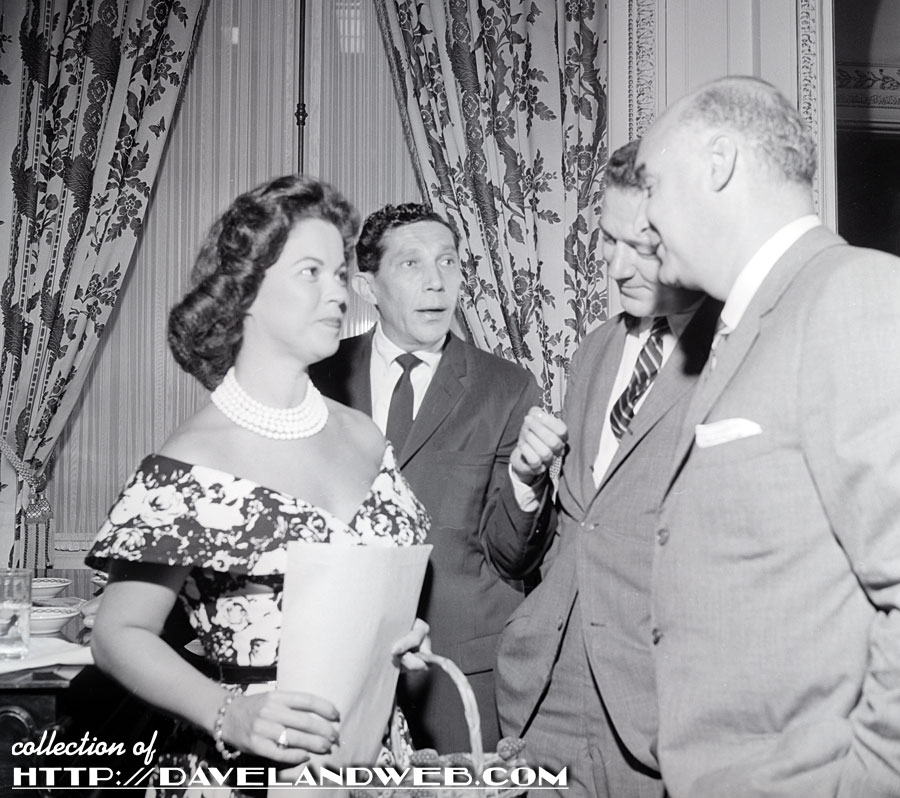 Was this gal lighting a cig for Shirley?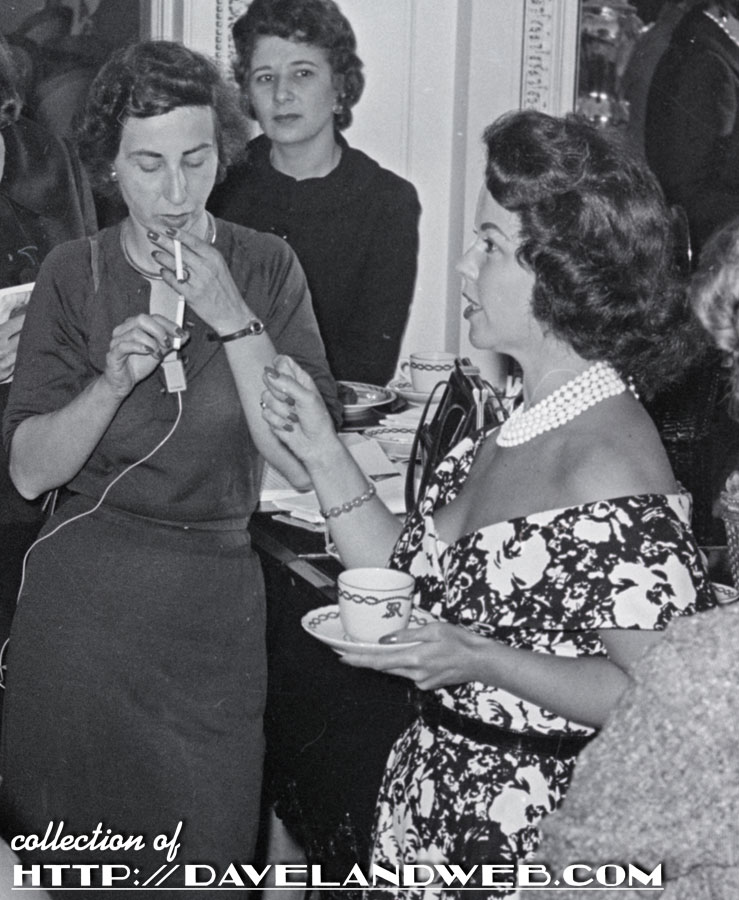 Shirley doing her part in selling the show. You know this man is thinking: "What a beauty!"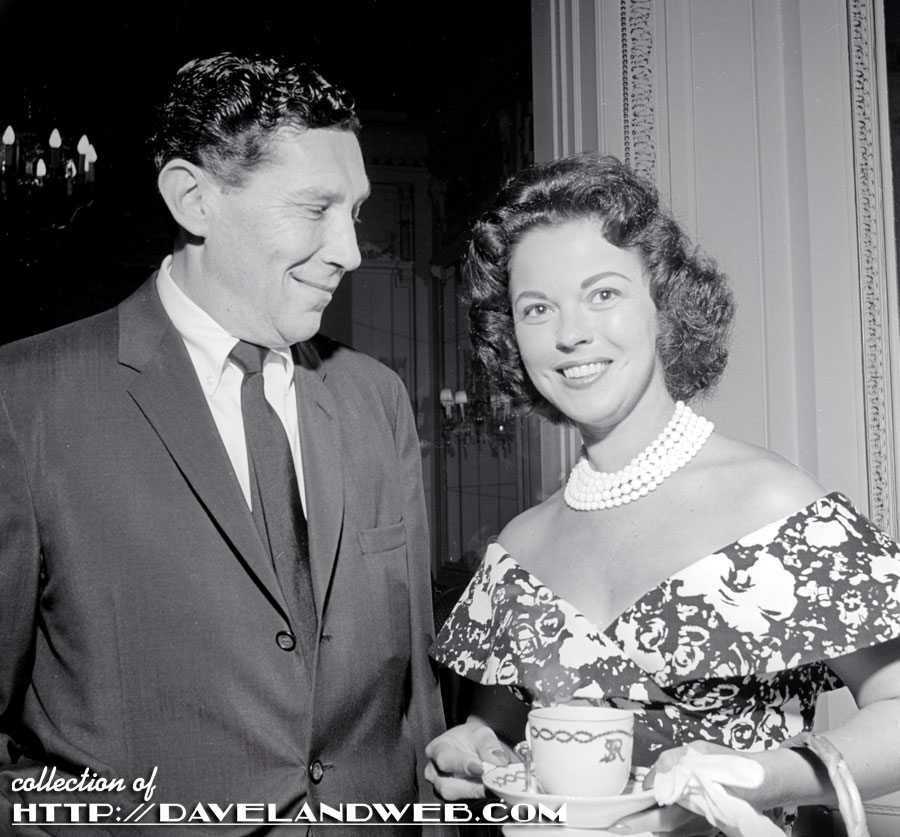 Everyone wants their photo with Shirley.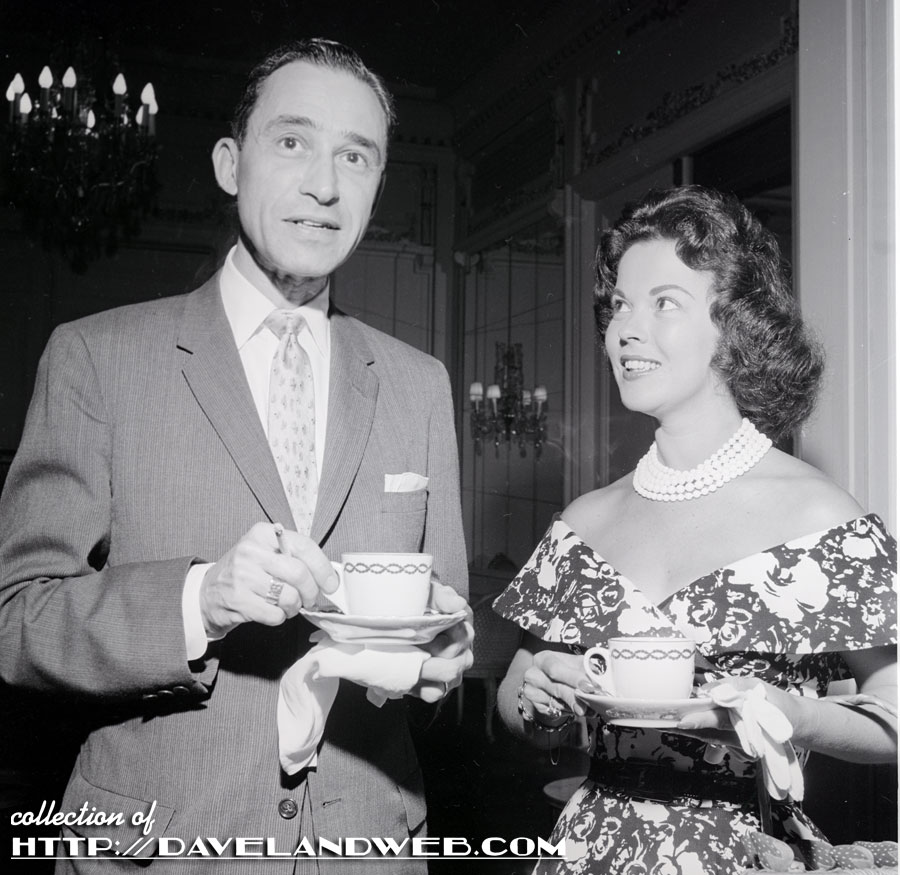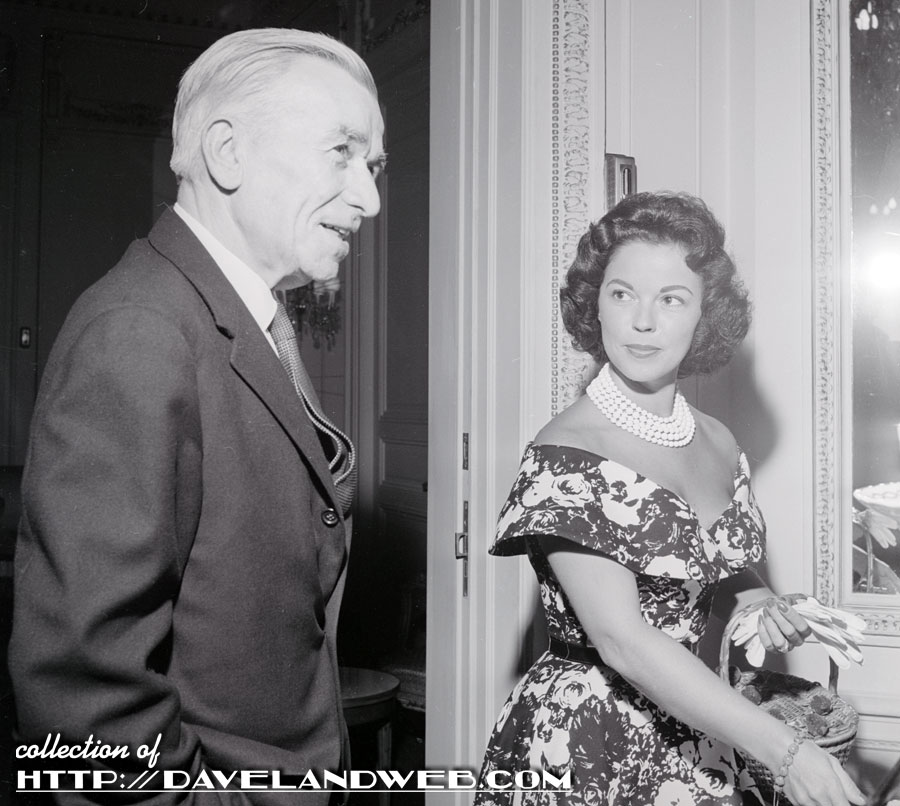 You just know these guys are going to buy ads on her show. Shirley has them right where she wants them.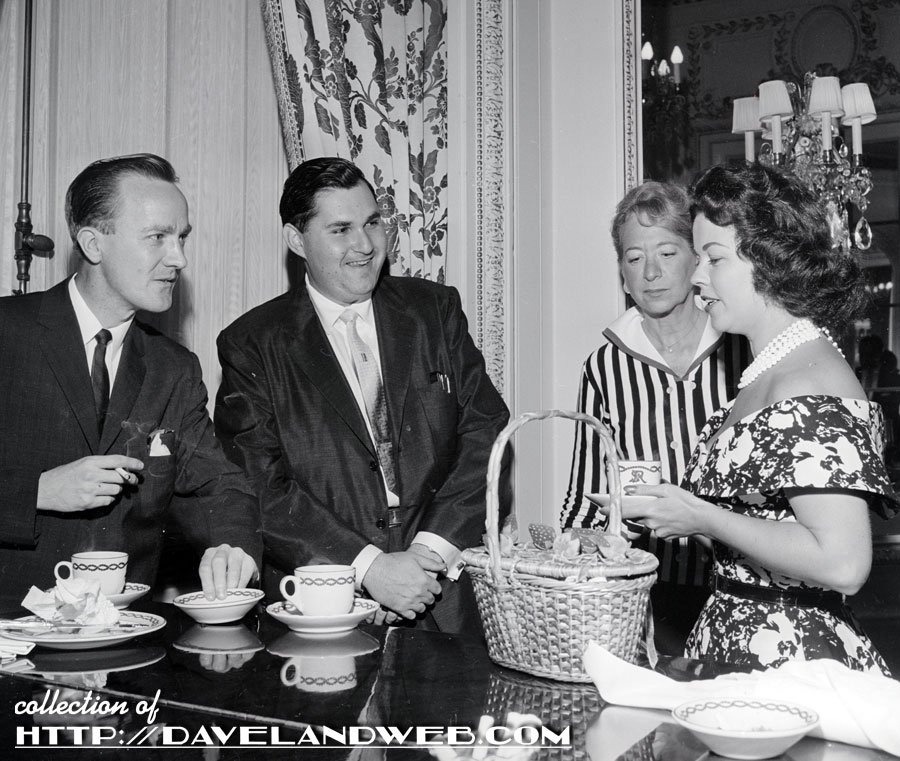 More Shirley at my
main website.