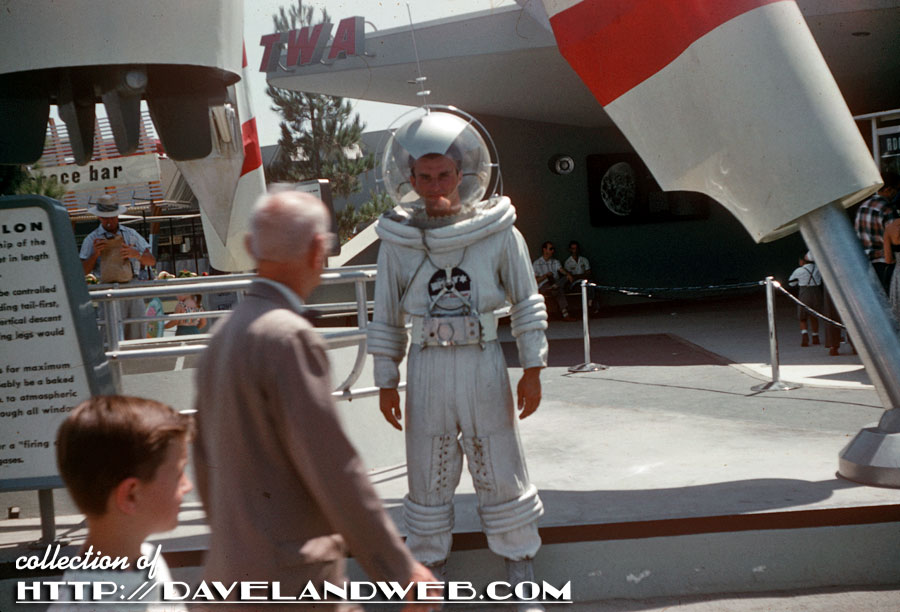 A few new space ago shots of 1950's Tomorrowland, beginning with what looks like a CD/DVD on this gent's costume. Talk about predicting the future!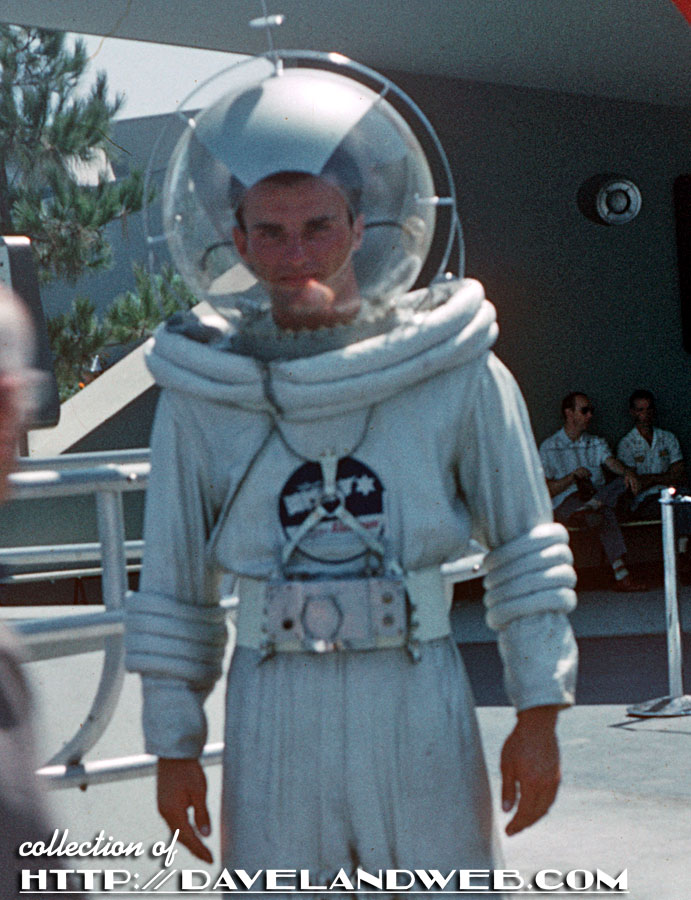 This July 1958 image shows a different cast member, but the same uniform...without the disc.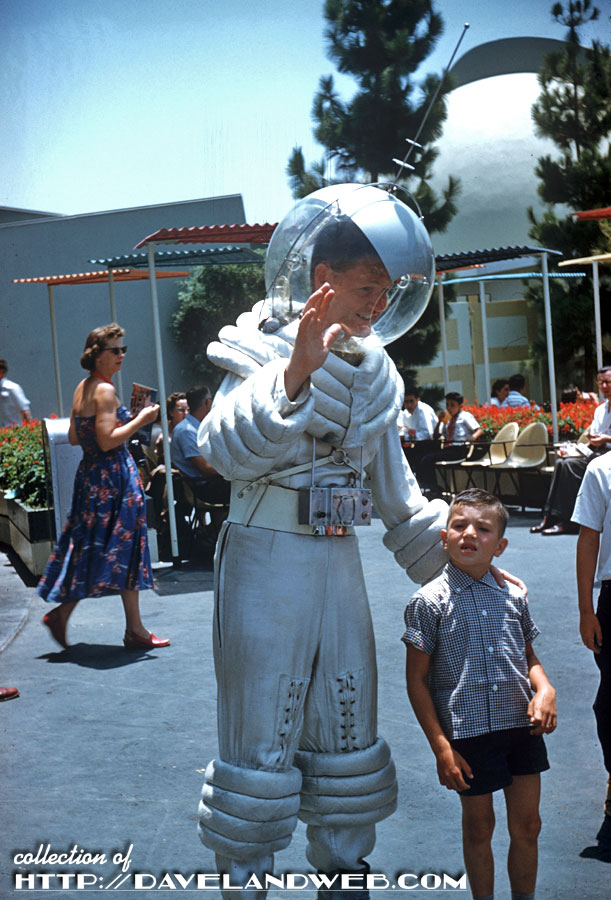 This previously posted shot of the same Spaceman is also from July 1958; I wonder if it was originally from the same photographer but just got separated over the years? Either way, nice to see these two united again.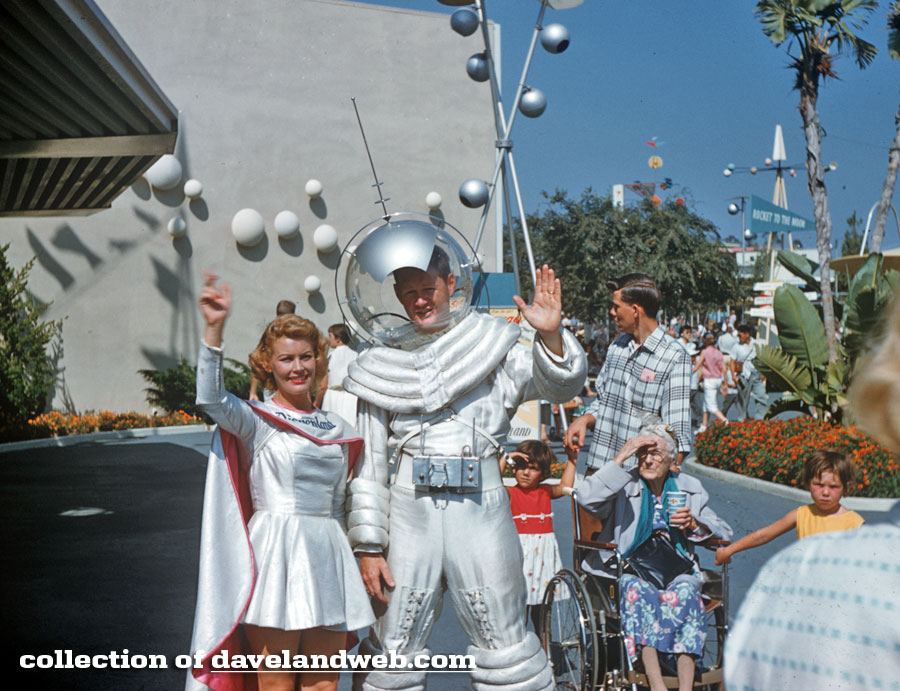 More Spaceman (and Spacewoman) photos at my
main website.