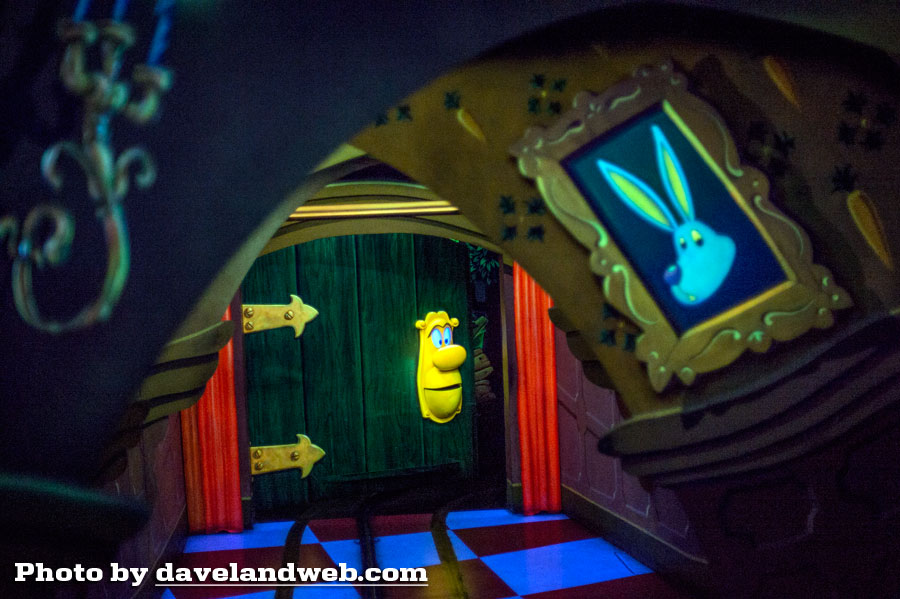 Just around the corner from Mr. Toad is the Alice dark ride. Even though it is tucked away, the lines for this attraction can be fairly long. The styling of the vehicles are my favorite, as they capture the fanciful animation style of Disney so well. Once your eyes adjust to the shift in light, you'll be able to see that you are descending down...down...down into the rabbit hole.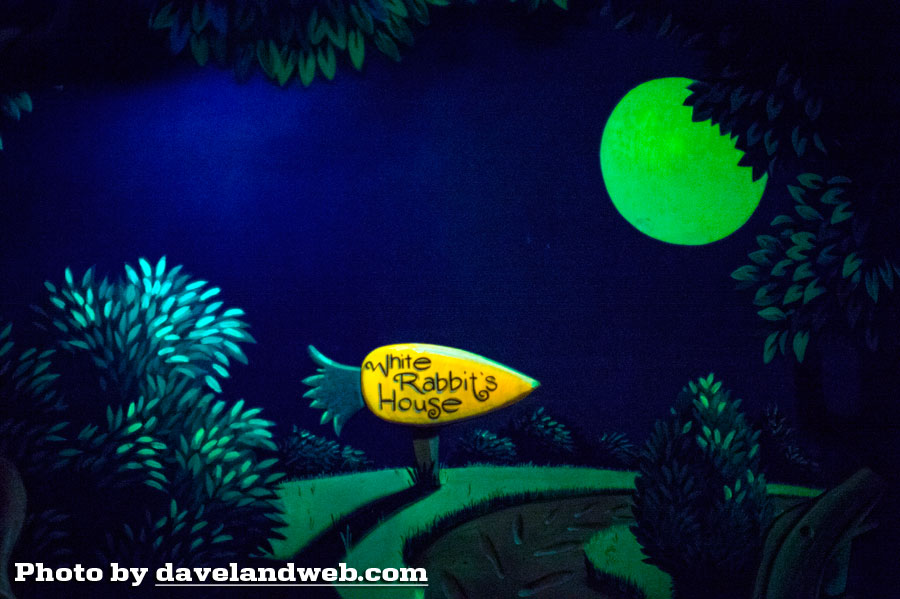 Tweedle Dee and Tweedle Dum are on hand to greet you.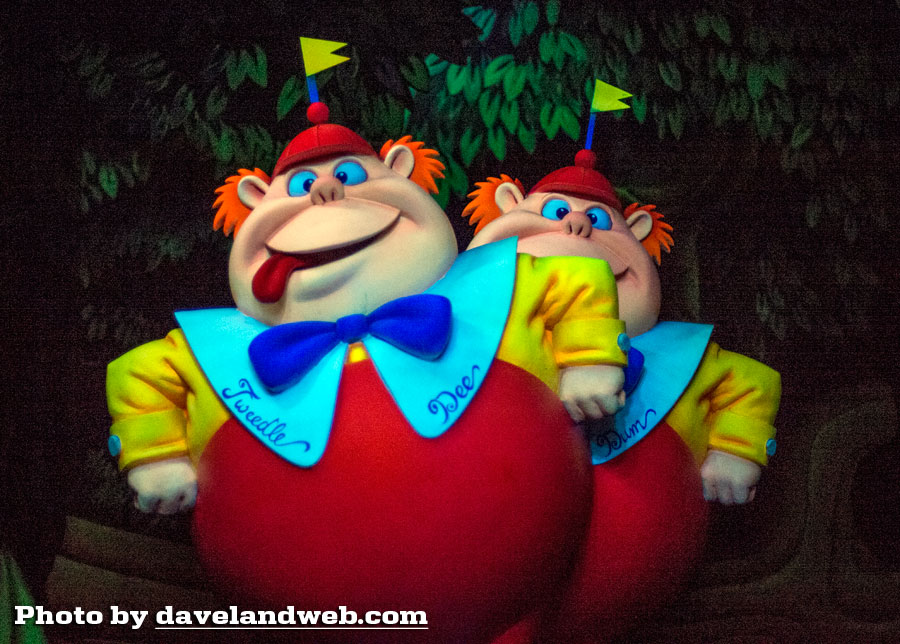 Perhaps the White Rabbit is showing shock that your fast pass for Star Tours has just expired?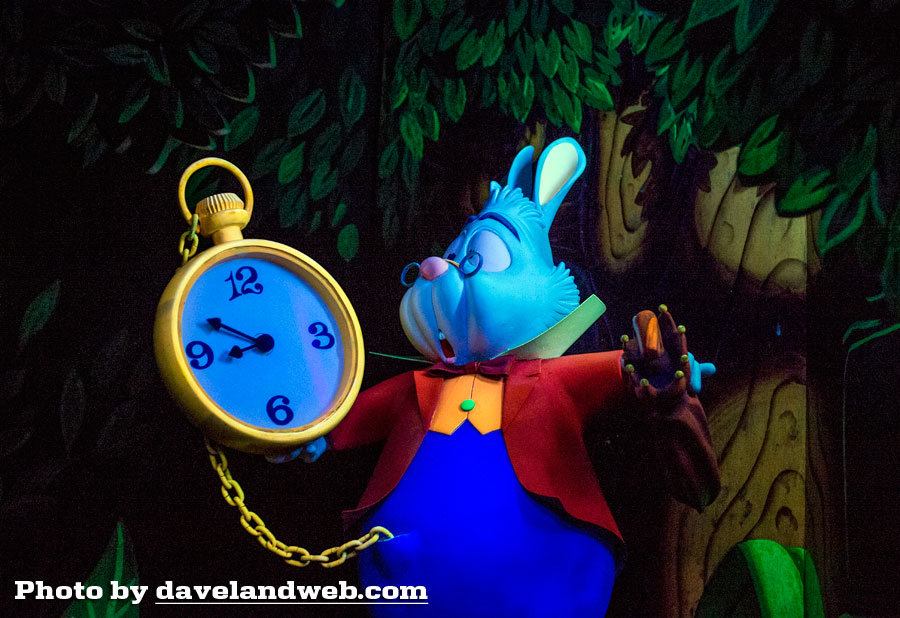 Before you know it, you are exploring the world of Tulgey Wood, with the music of "All in the Golden Afternoon" piped in for effect.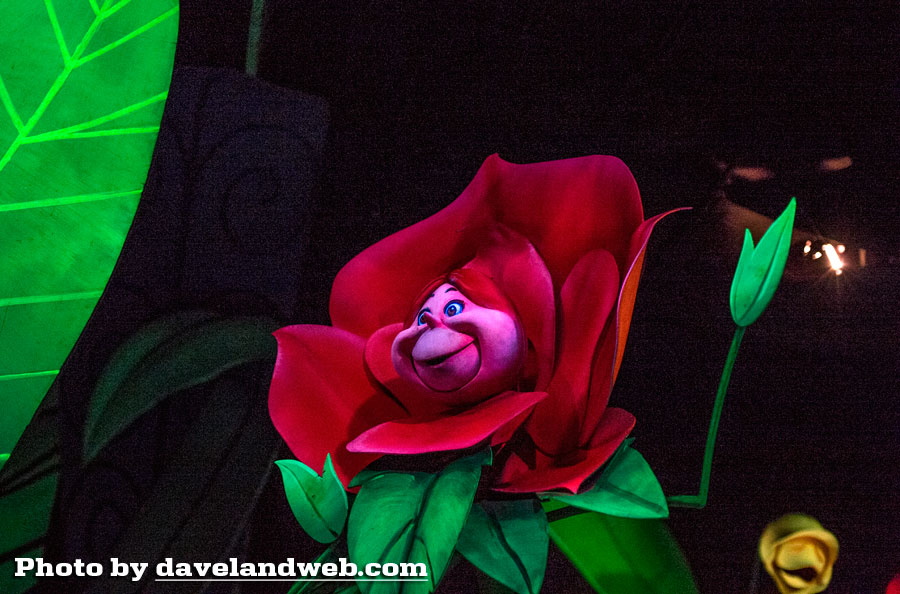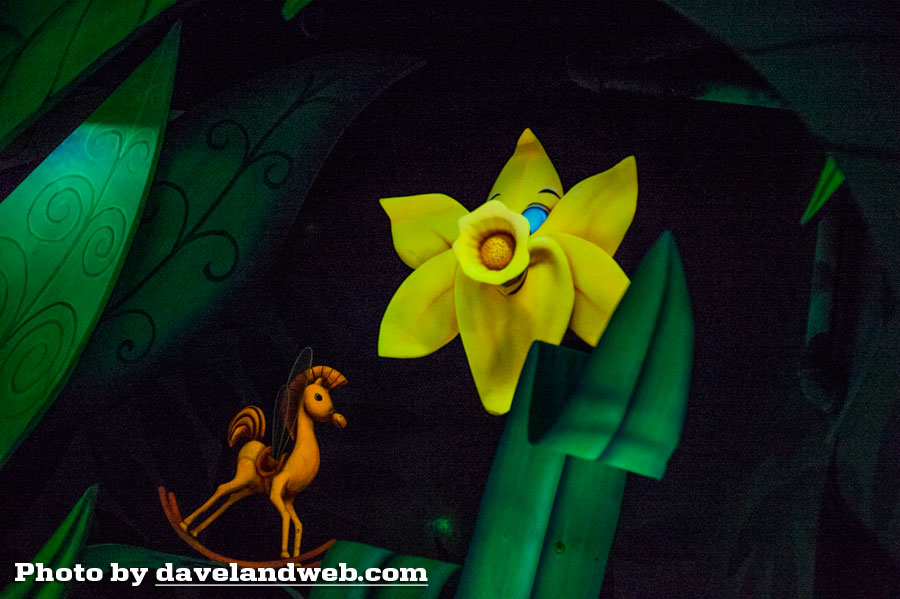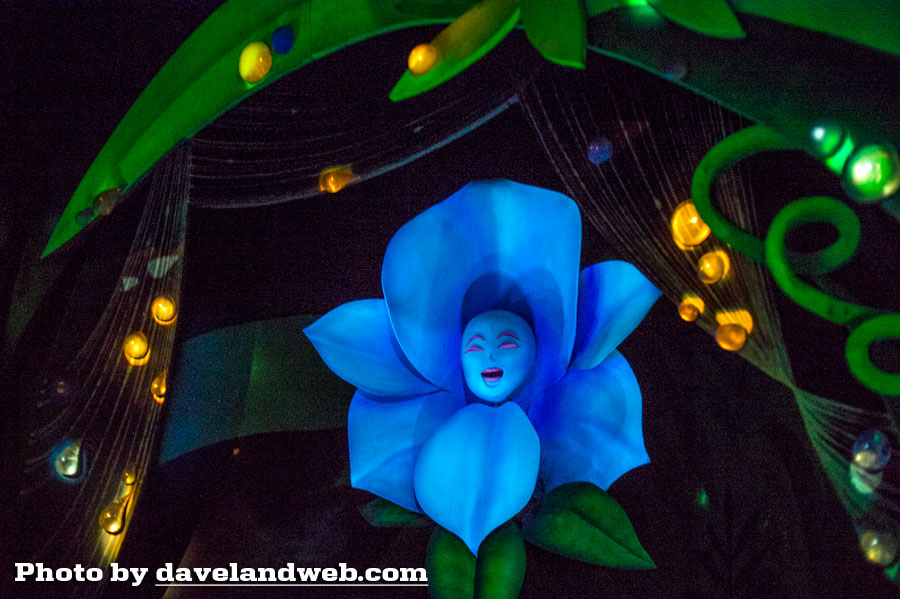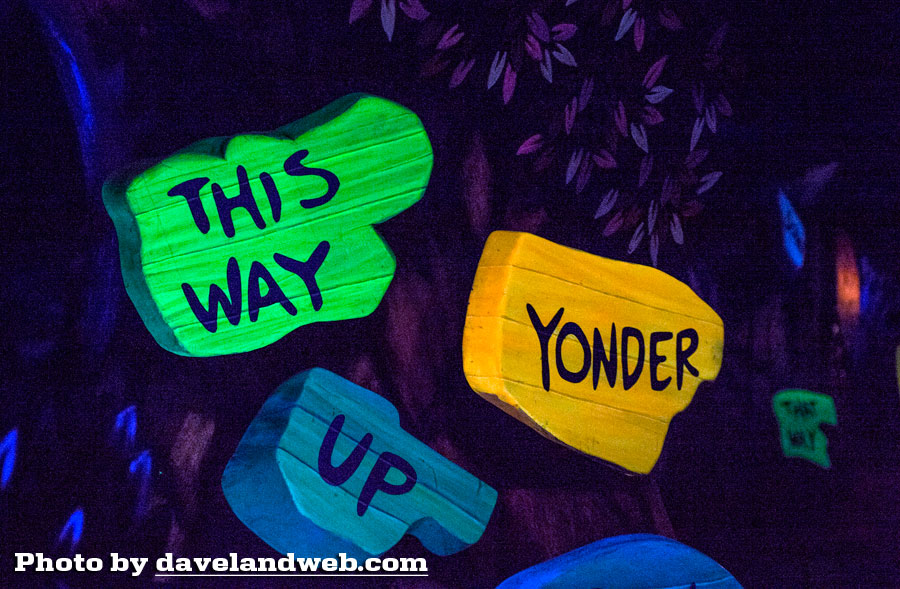 Lost? The Cheshire Cat is on hand to guide you.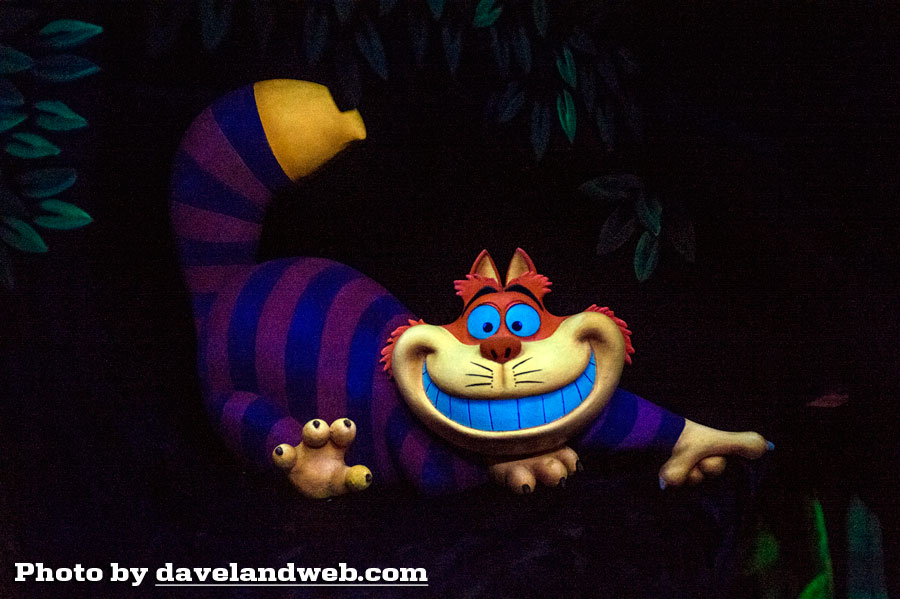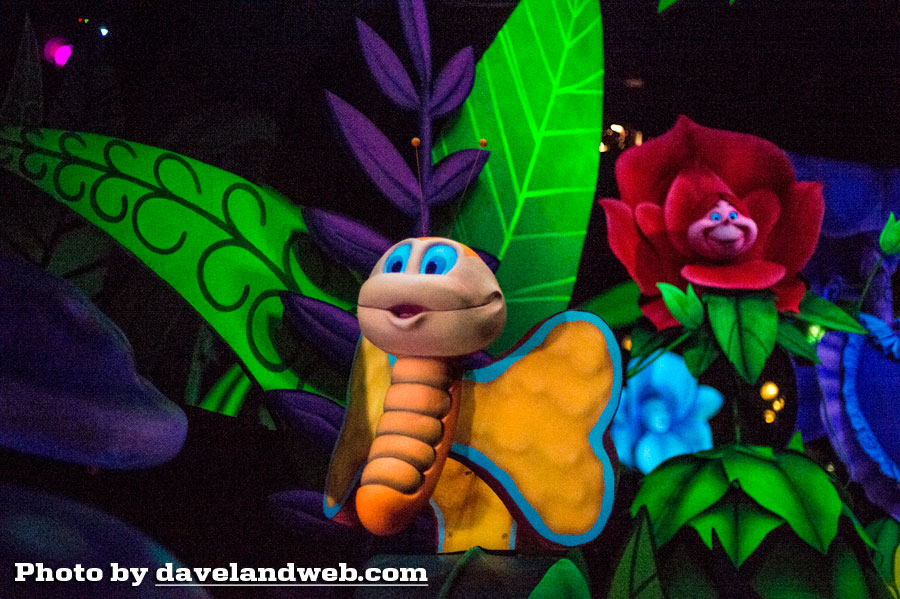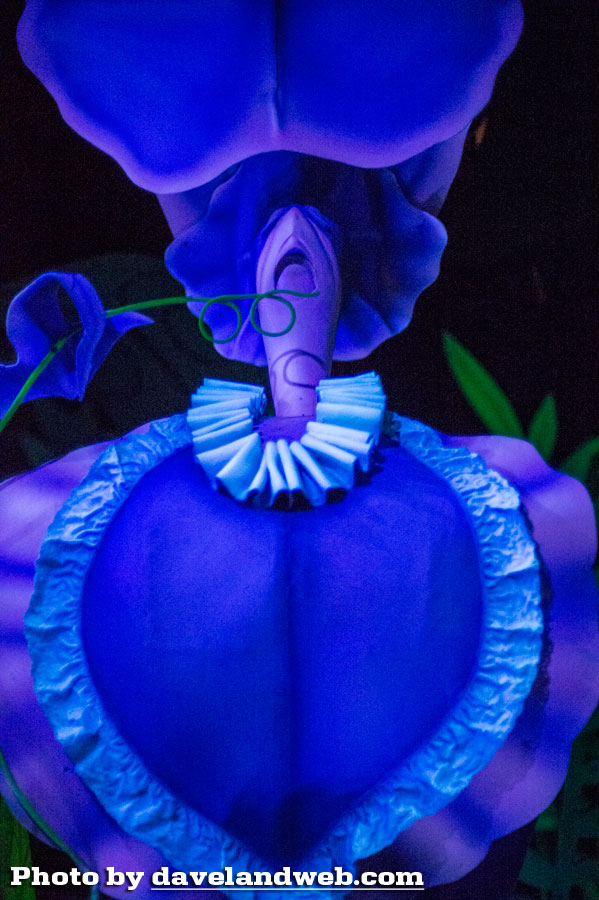 I've never seen a cat so happy.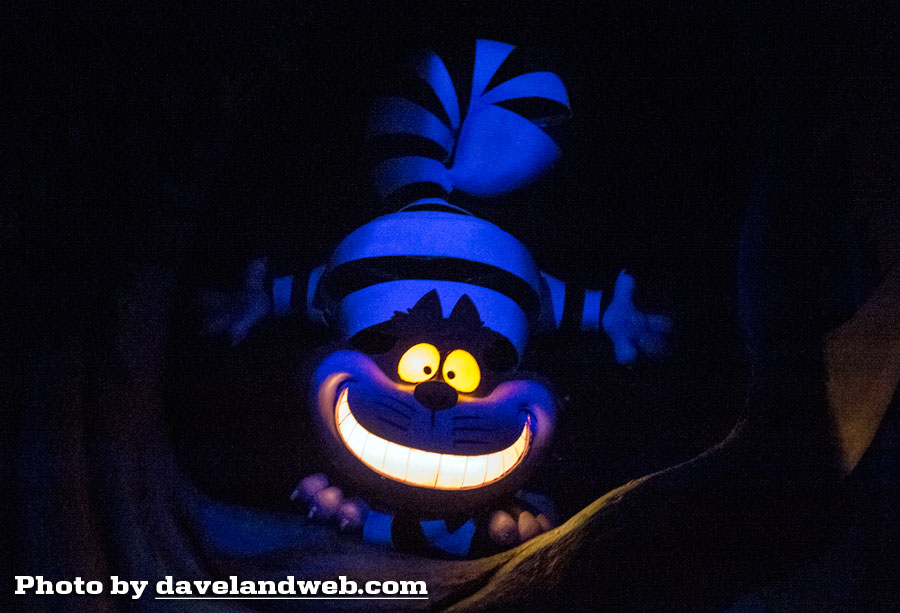 Obviously paying no attention to the warning signage: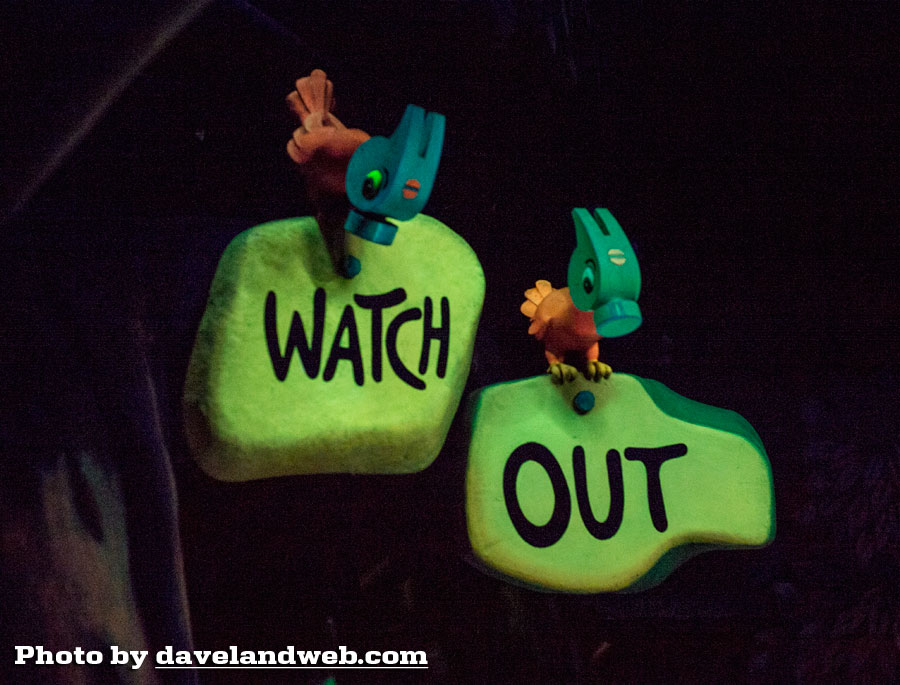 Horticulture fans can enjoy the Royal Rose Garden: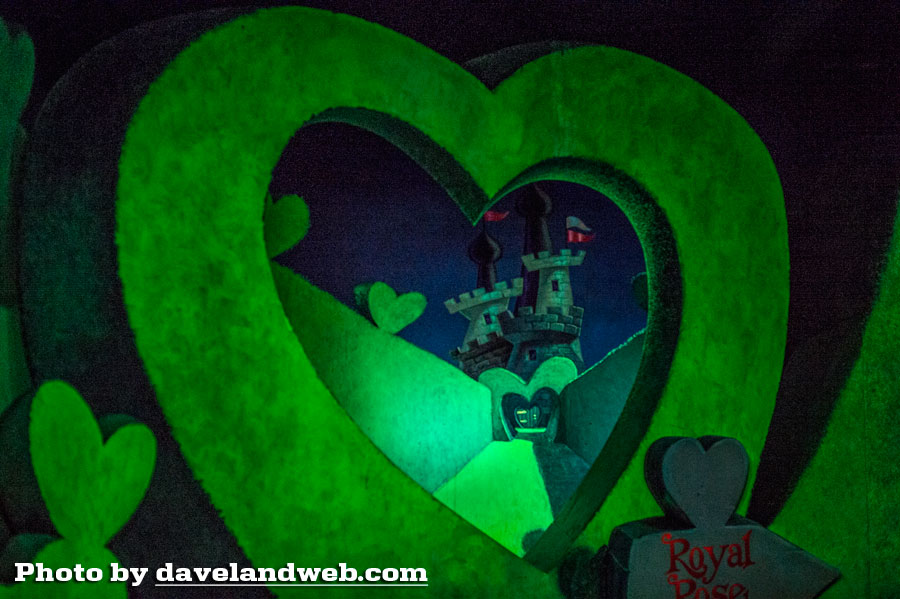 "Improving" Mother Nature: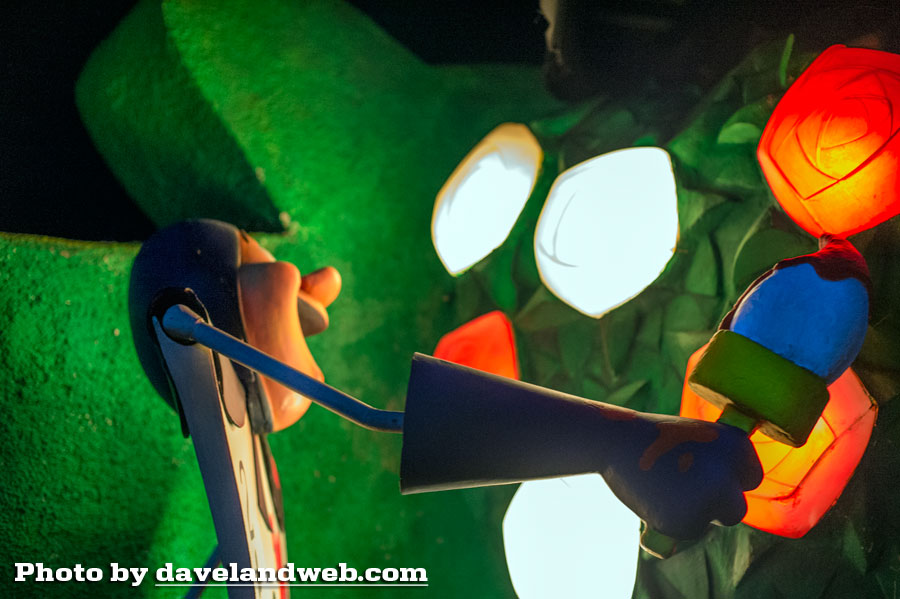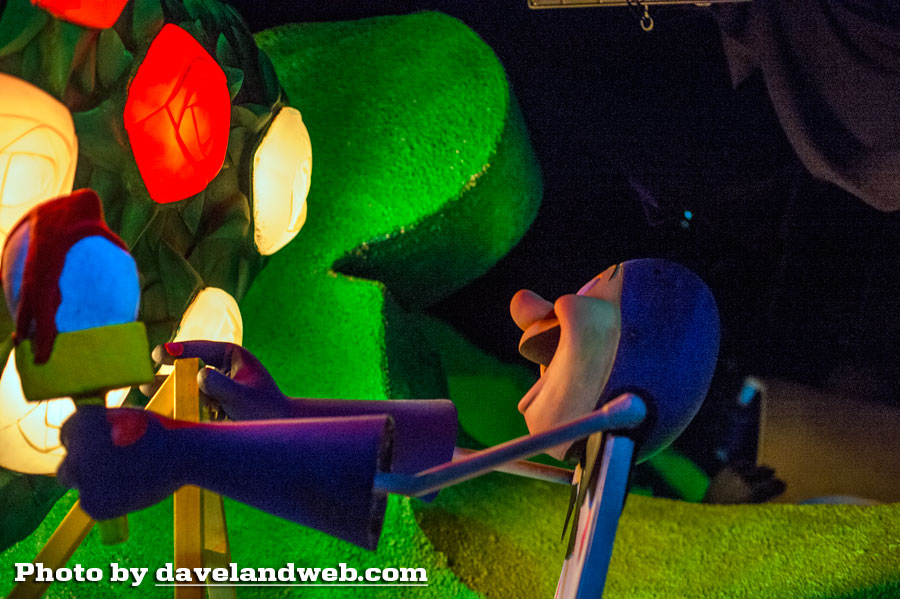 The Red Queen seems most agreeable to me; wonder where she gets her bad rep from?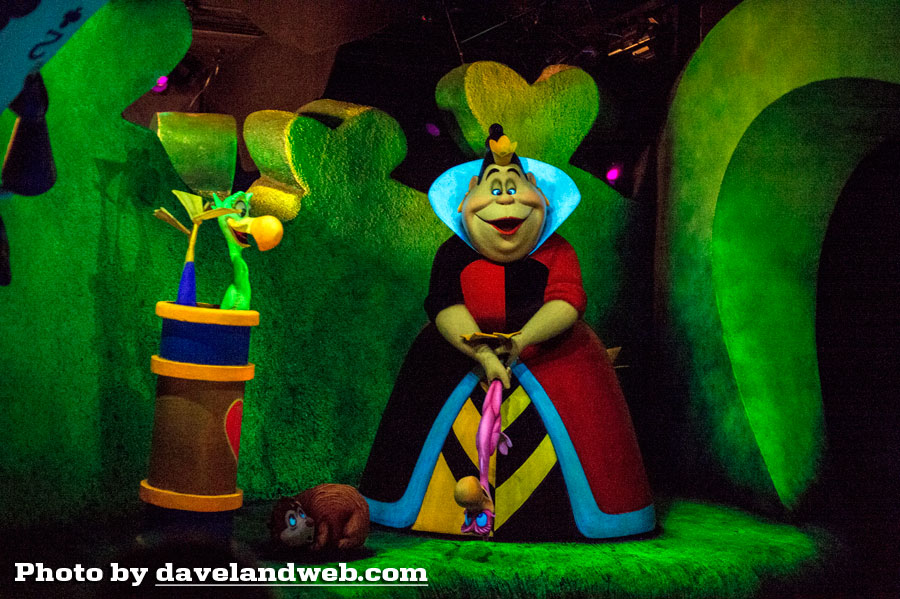 Finally showing her true colors: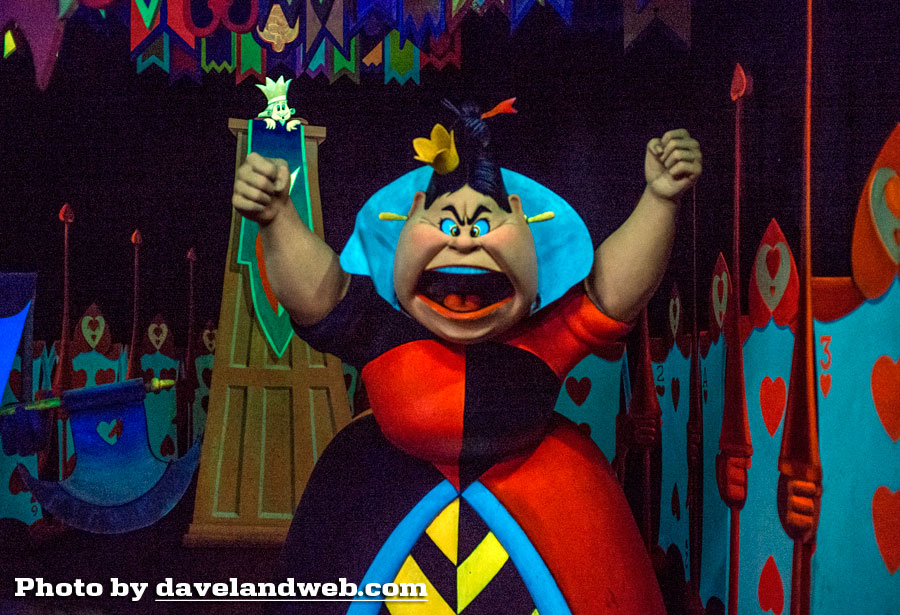 After a brief assault on the eyes by exiting to the bright sunlight outside, your Caterpillar is suddenly back in the dark and the Cheshire Cat is there to help you adjust: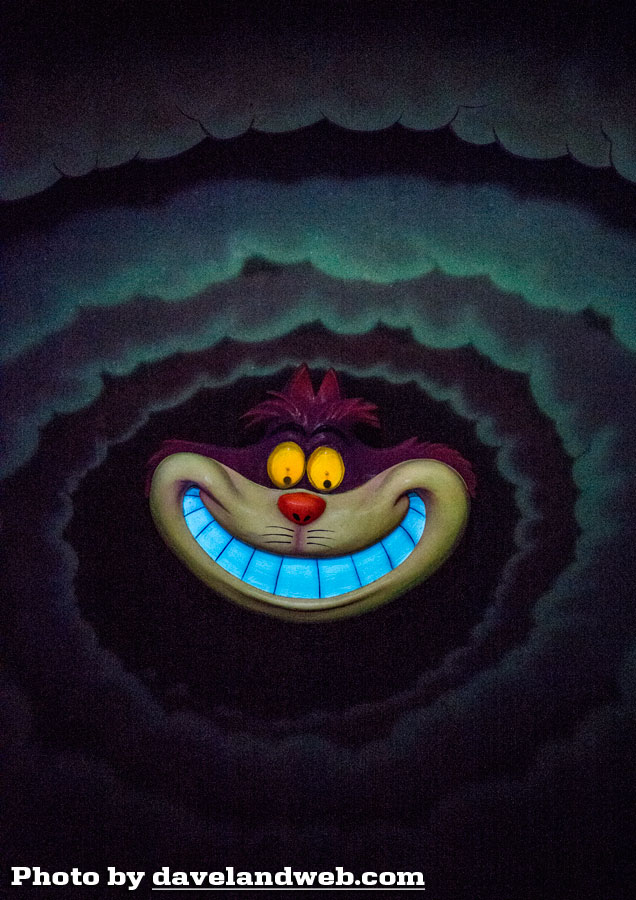 And then it's party time, with The Mad Hatter as your host!
This cake is really a blast...literally!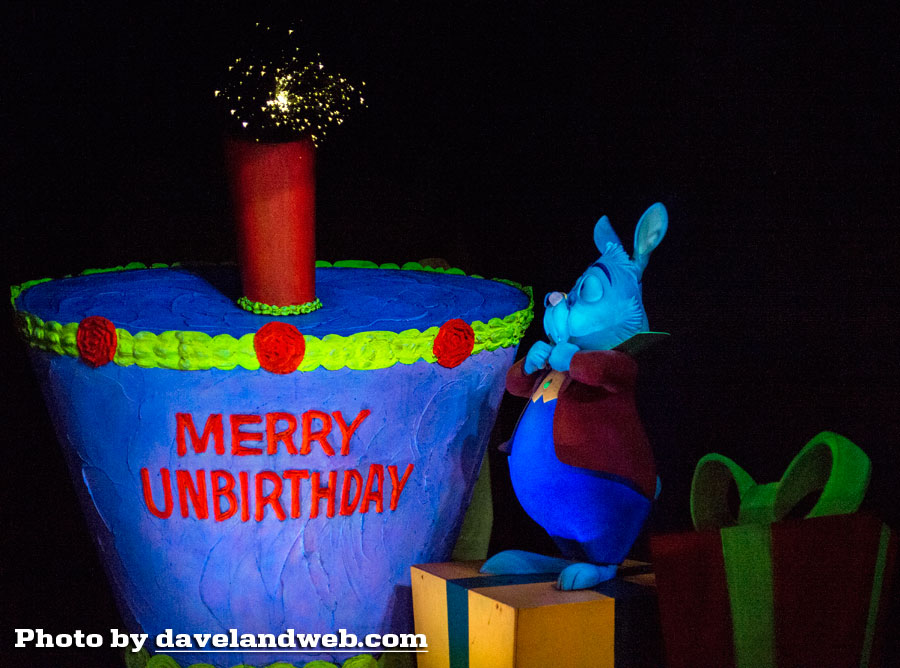 On the other side of the Carrousel is Pinocchio, the "newest" dark ride in Fantasyland. Things start out happily enough, with a jolly puppet show.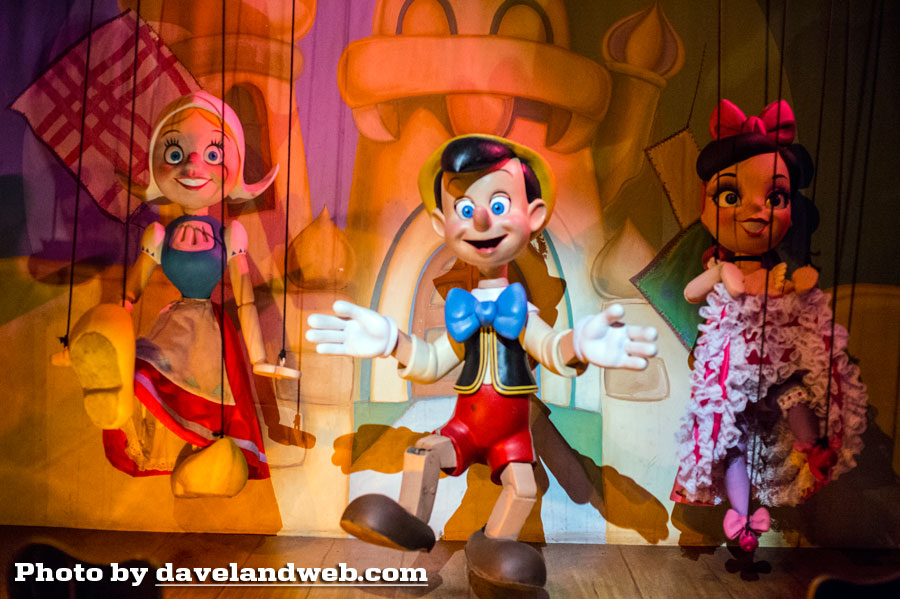 Then the door opens to the dark world of Stromboli, the evil puppet master.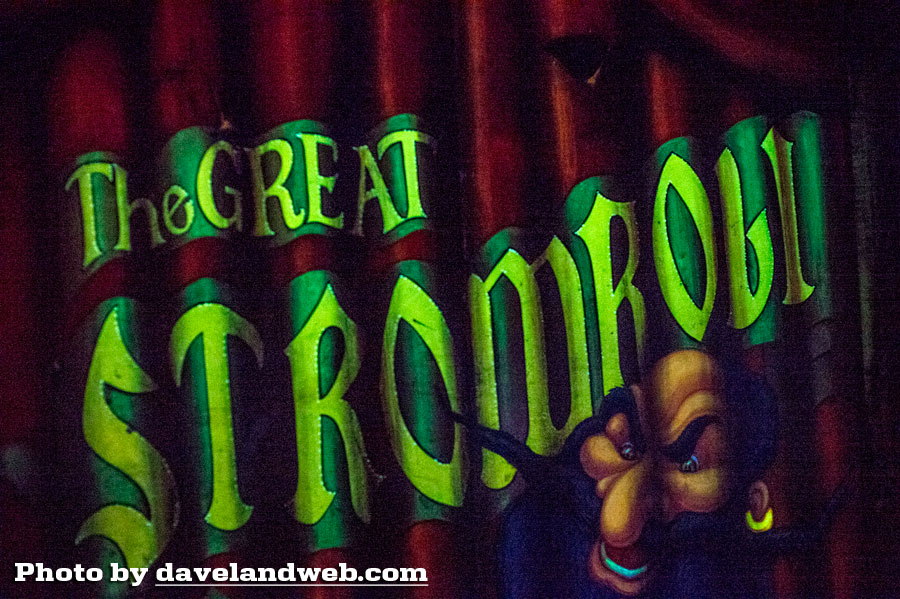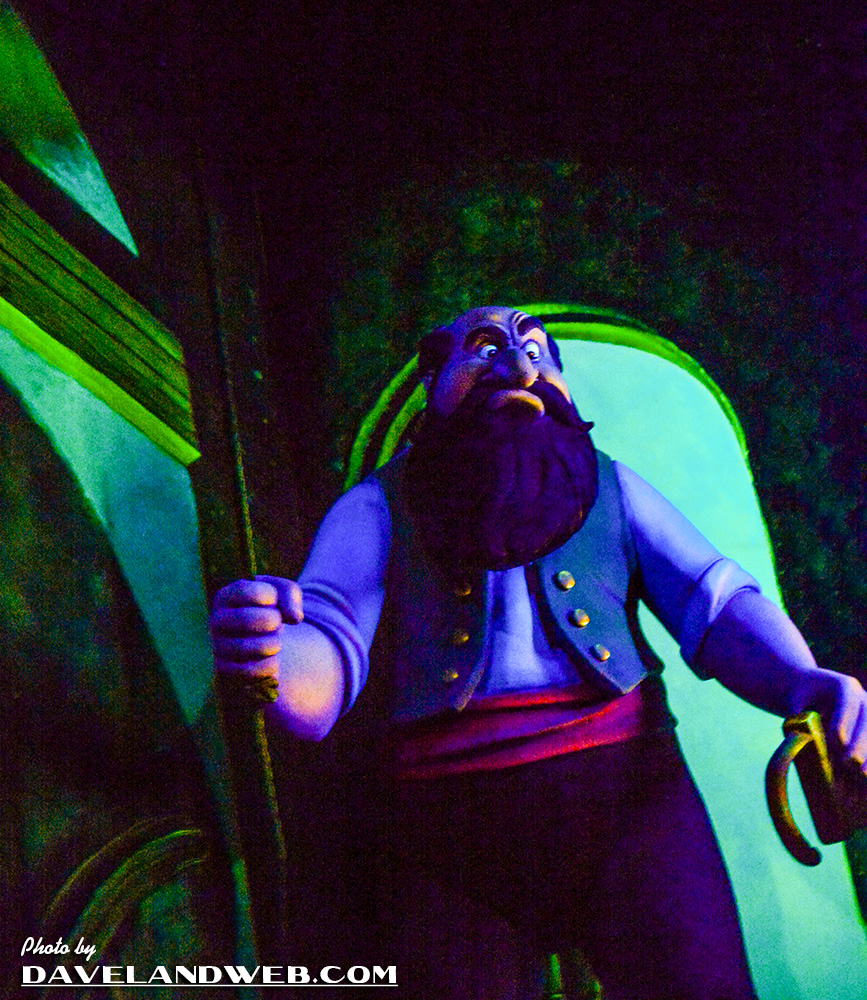 Jiminy Cricket arrives just in time to get Pinocchio out of this particular mess: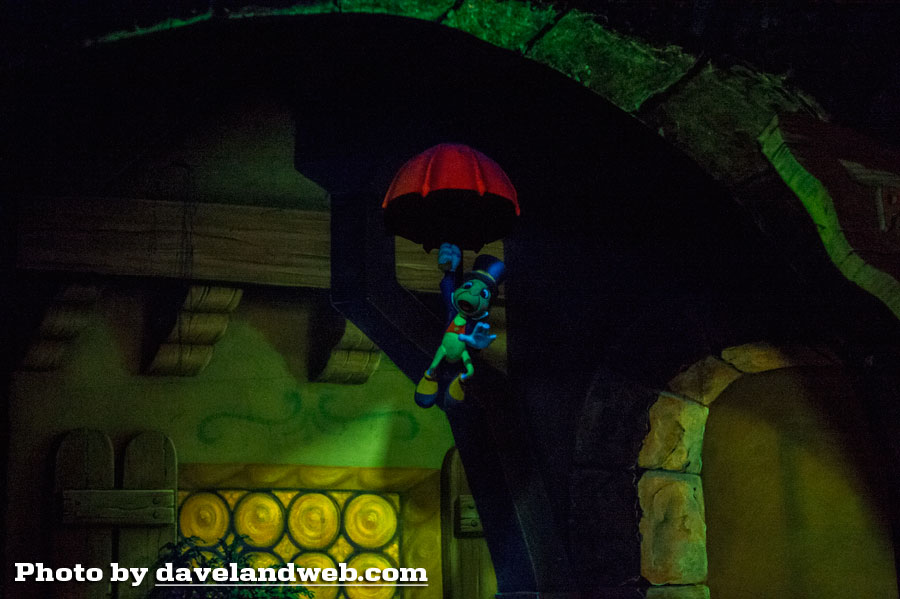 Pinocchio hasn't learned his lesson though, and is tricked by Honest John and Gideon into going to Pleasure Island: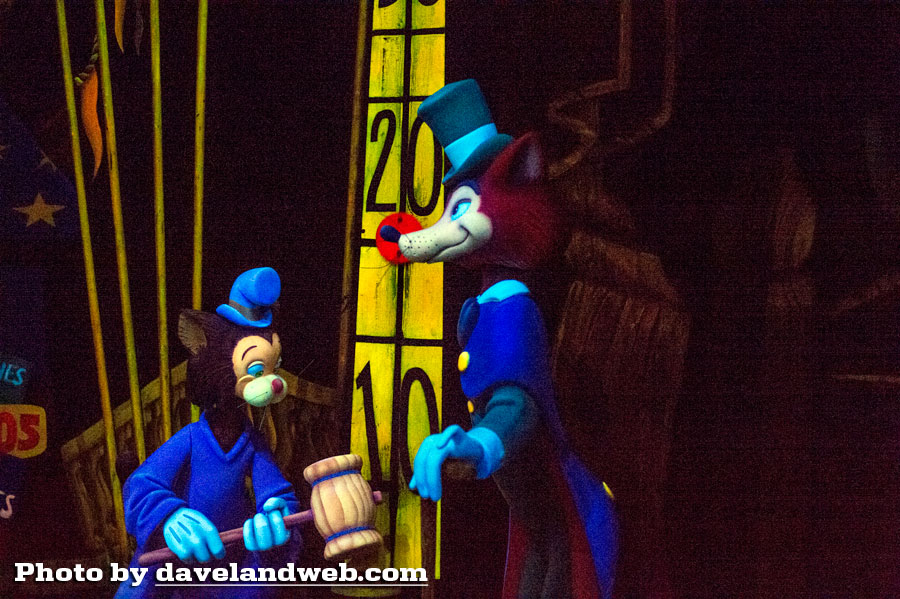 Looks like a fun place to me!
That is, until Lampwick transforms into a donkey.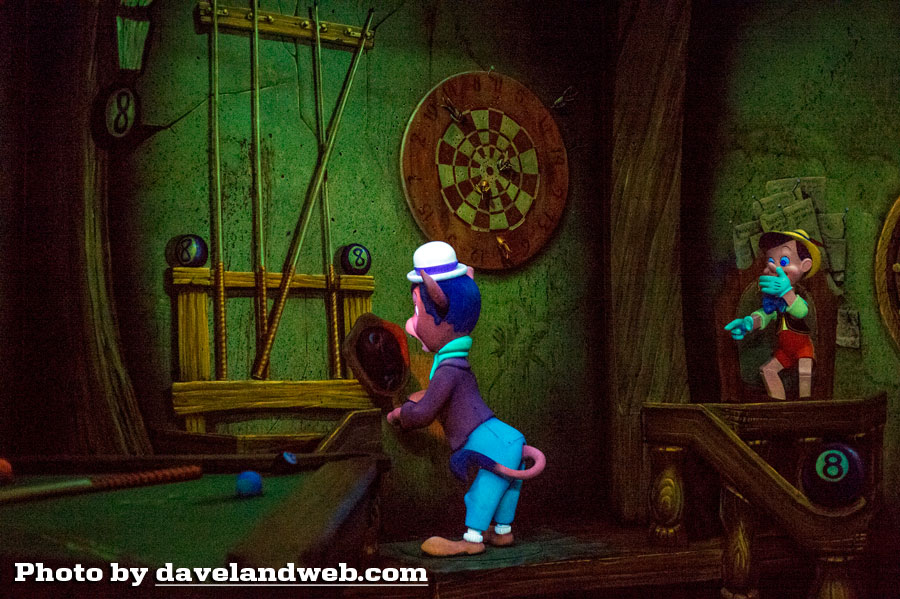 This is probably my favorite scene in the attraction, as it's the most dynamic, with Monstro zooming up from the depths of the ocean.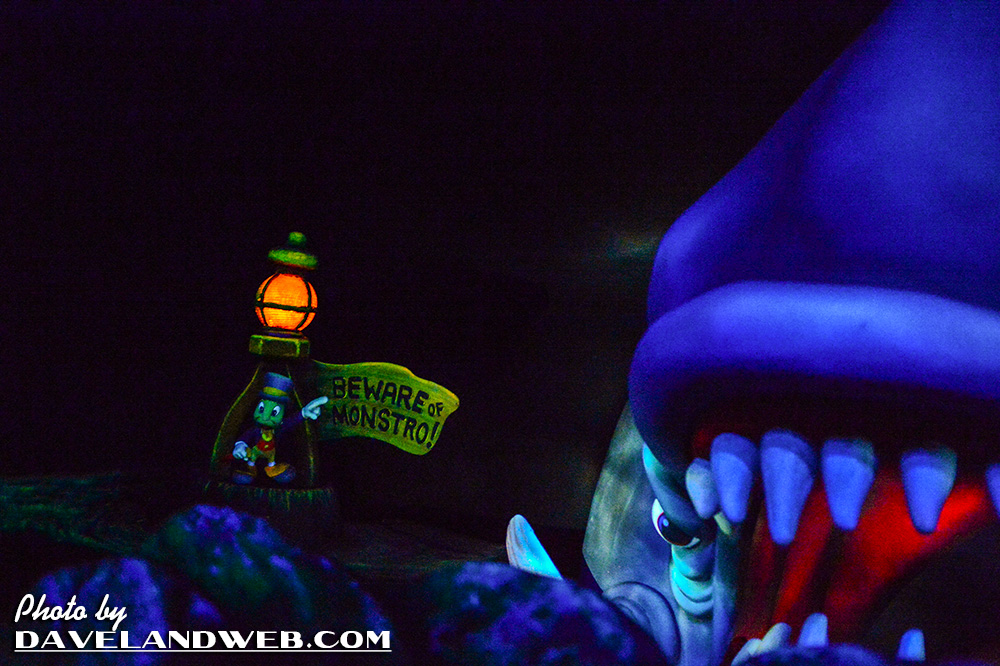 The Blue Fairy sets everything right though: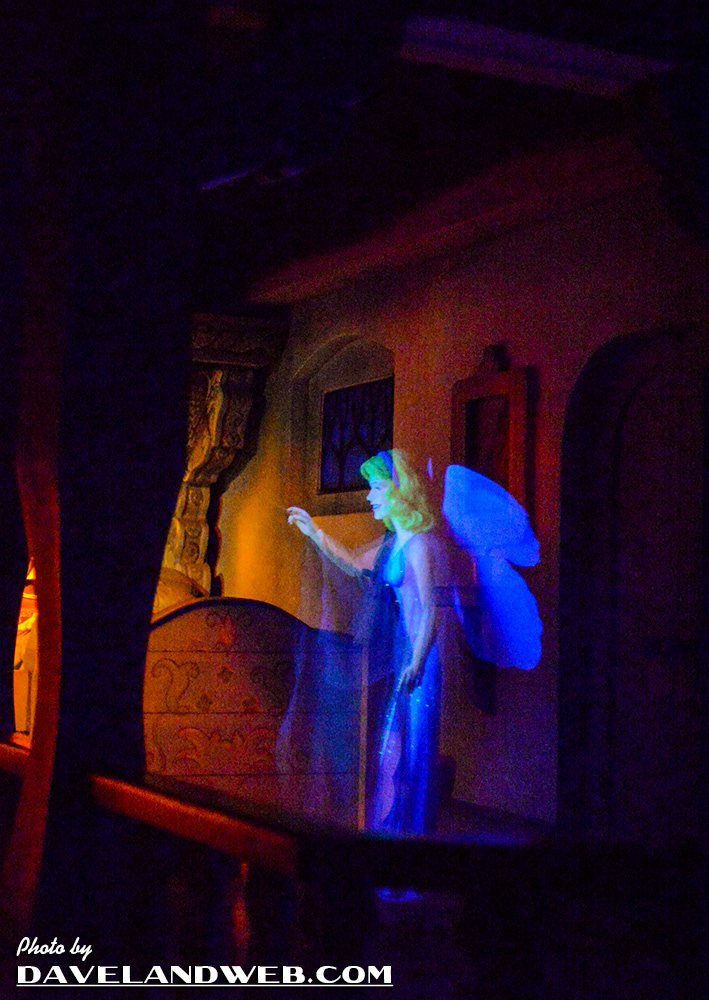 Geppetto and Pinocchio (with Figaro the cat in the lower left-hand corner) enjoy a happy reunion:
Don't forget Cleo the fish: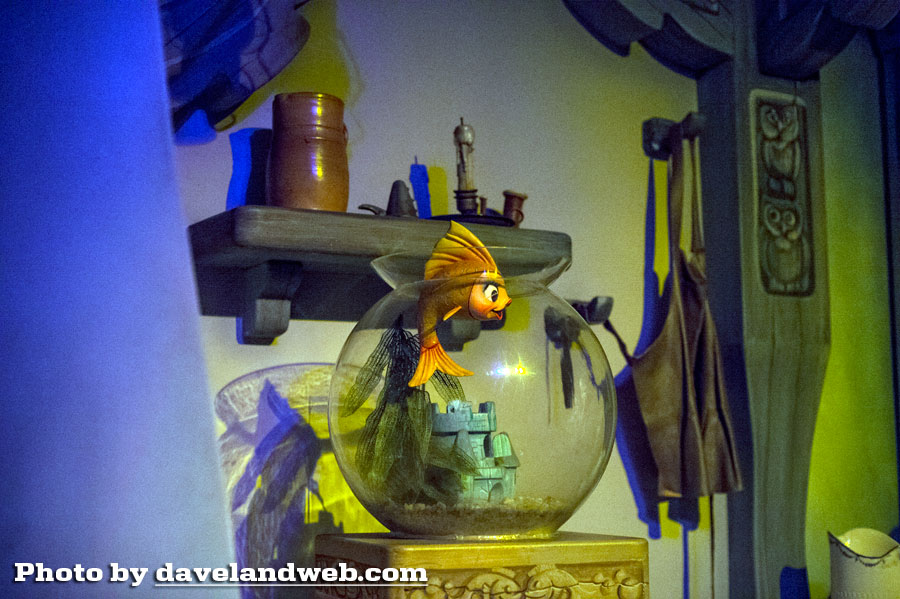 Lots of details in Geppetto's Toy Shop as your car whips around to the exit: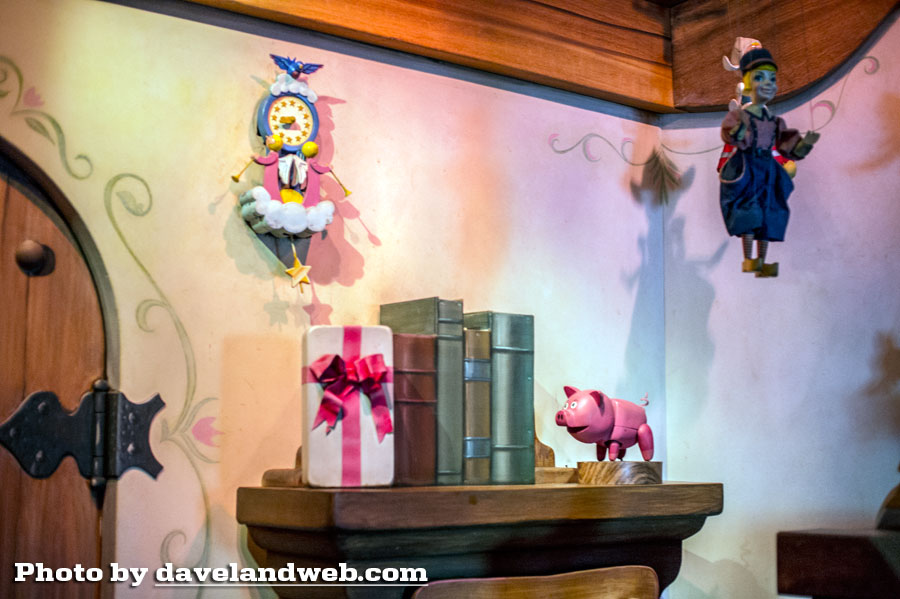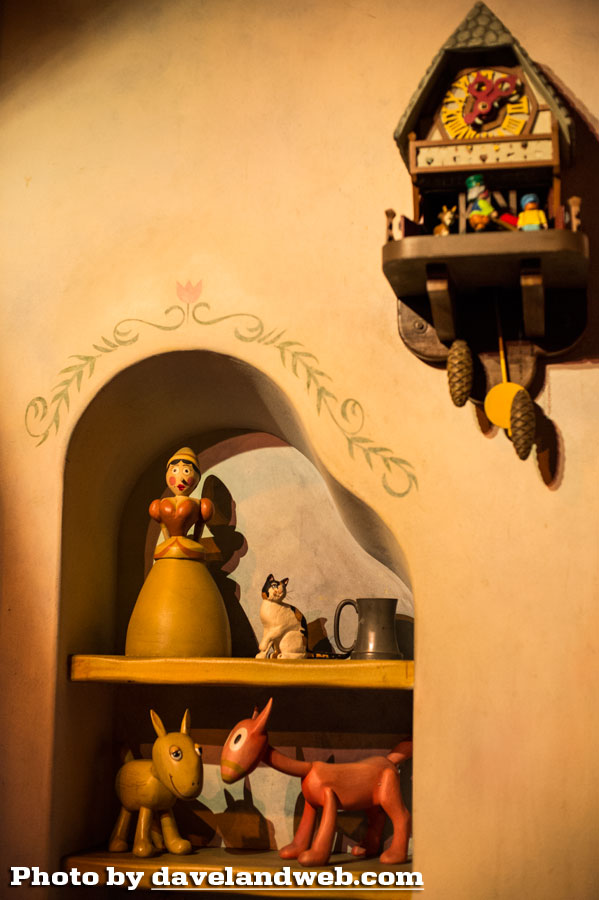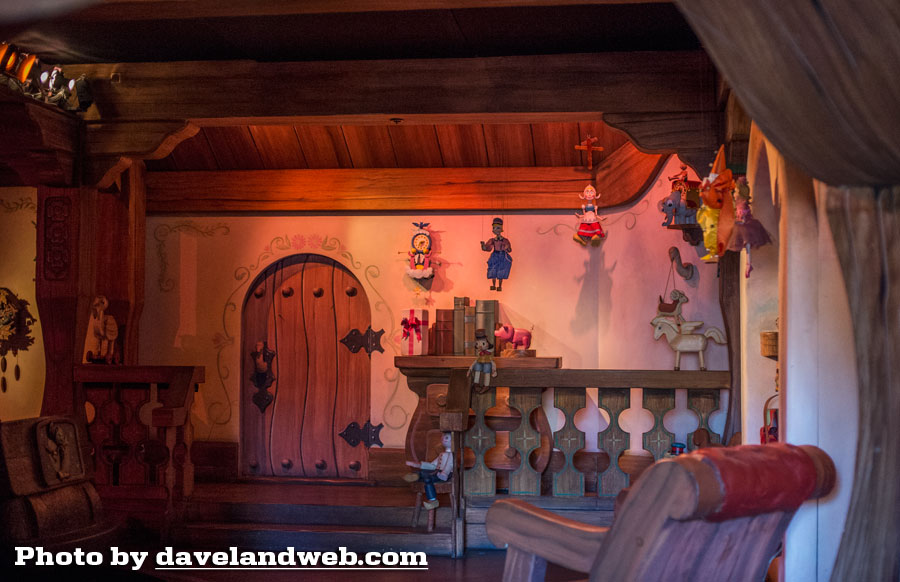 Be sure to come back tomorrow for the conclusion of my Fantasyland dark ride series. See more vintage & current Disneyland Fantasyland photos on my
Fantasyland web page.