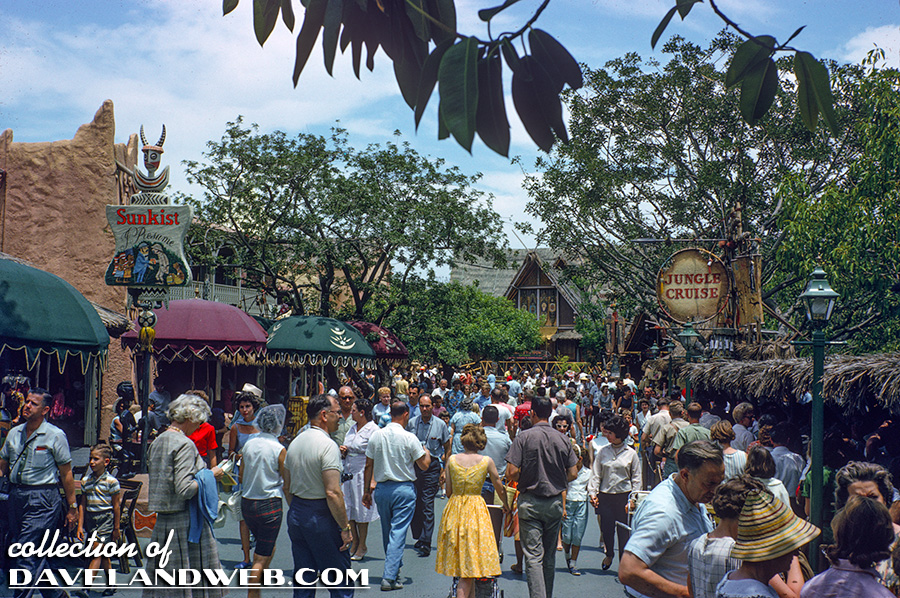 This 1963 photo was something I had to get because of its signage; on the left is a sign for the refreshment stand called "Sunkist, I Presume." Located across from the Jungle Cruise, the little hut opened in 1962 and served fresh orange juice, Jungle Juleps (a combo of orange, lemon, guava and grenadine), lemonade, frozen yogurt, juice bars, lemon tarts, hot dogs, sandwiches, coffee, and donuts. It was replaced by The Bengal Barbecue in 1992.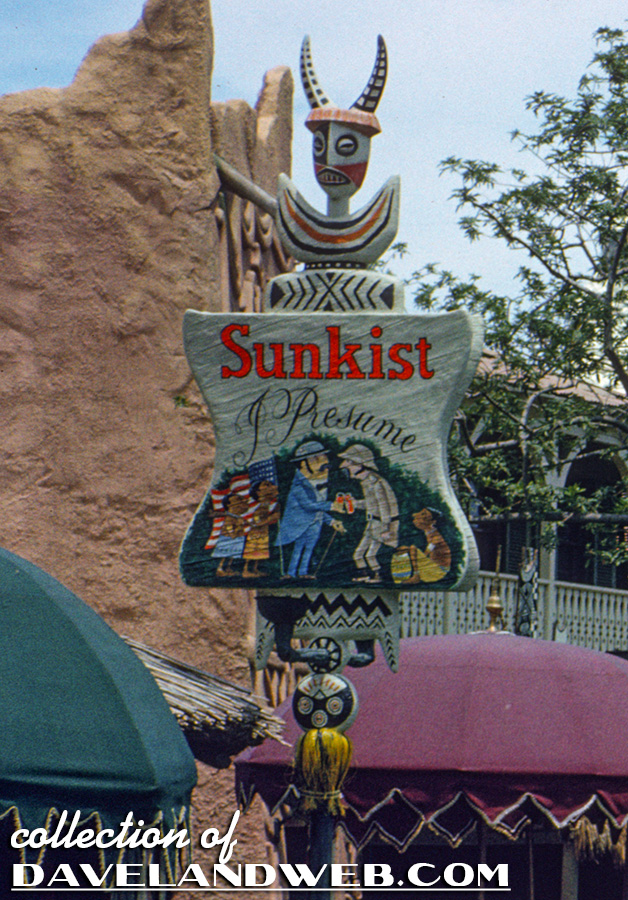 On the right is the signage for The Jungle Cruise, circa 1963.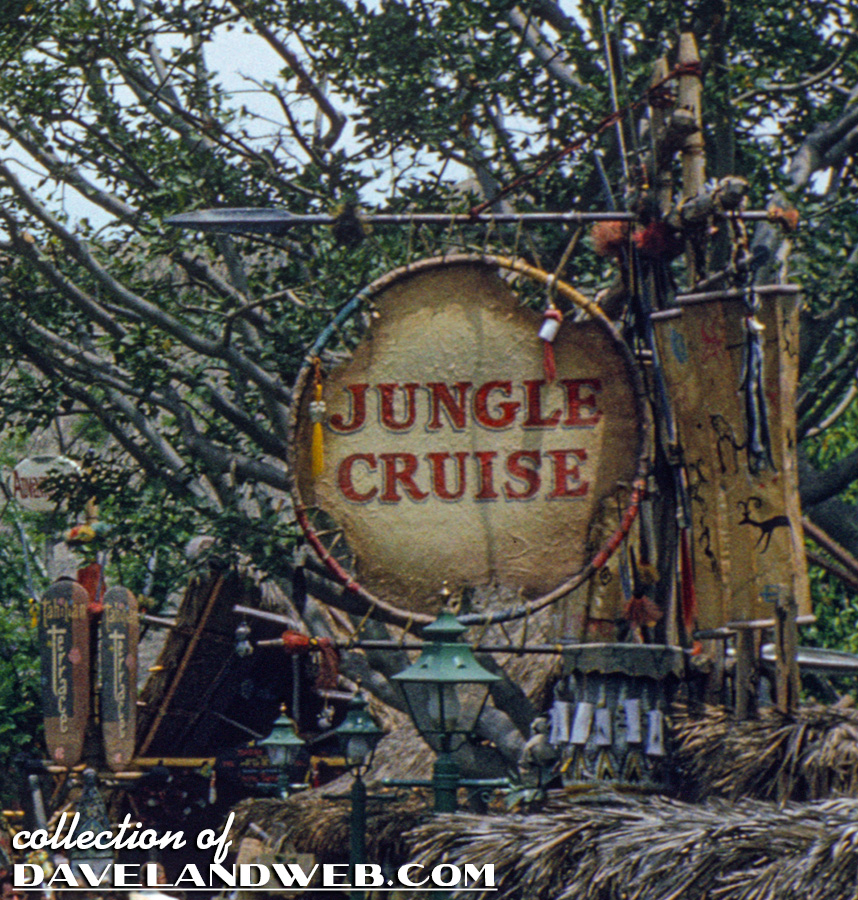 See more vintage & current Disneyland Adventureland photos on my
Adventureland web pages.