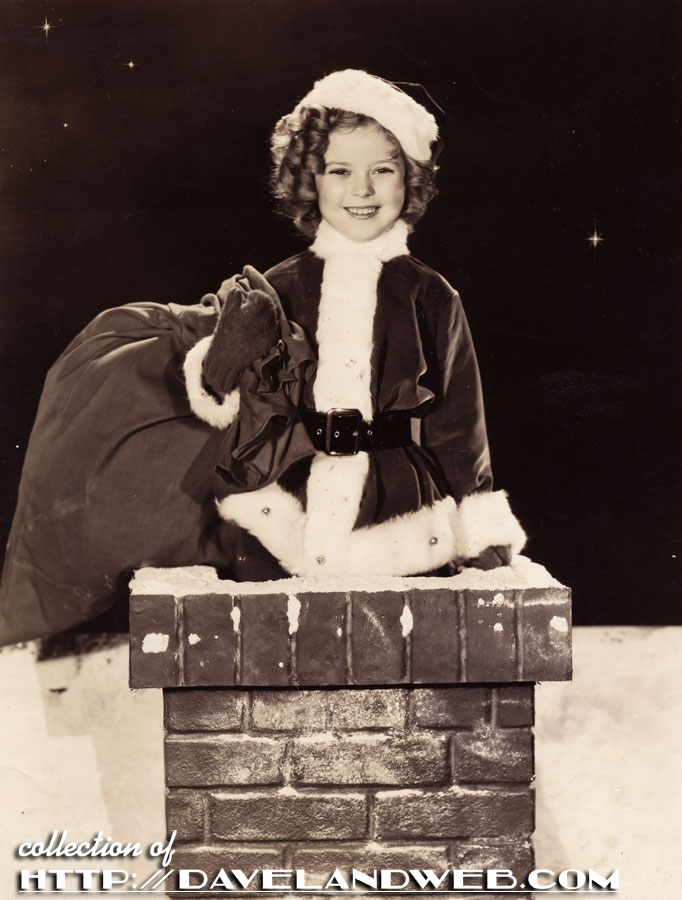 Just a short one for today's Temple Tuesday, as I have lots of cooking to do today for family! Here are two vintage shots of Shirley as Santa Claus, coming down the chimney and in a sleigh full of gifts. Photos that coincided with the holidays were an integral part of Shirley's publicity duties.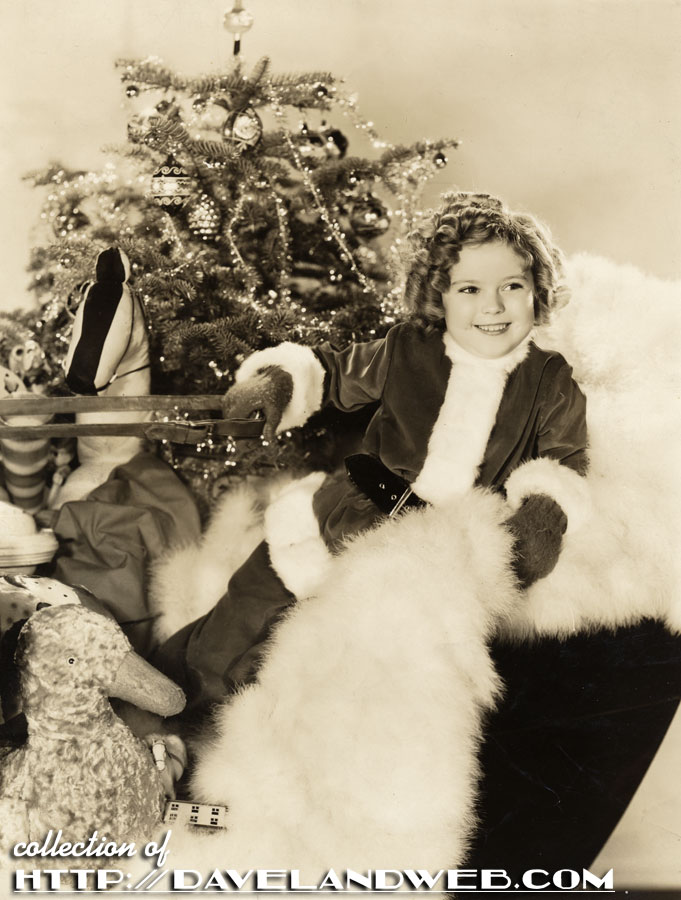 The song "That's What I Want for Christmas" was tacked on at the last minute to "Stowaway," as the powers that be at Fox felt that it would give the picture an extra wallop for its Christmas day release.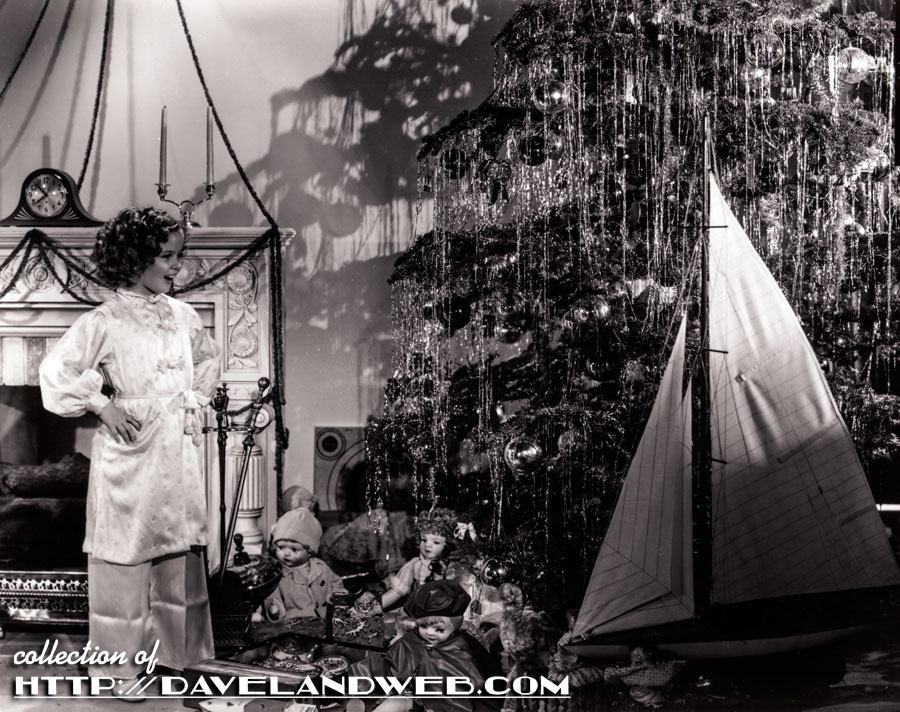 Anybody want to see the clock on the mantle?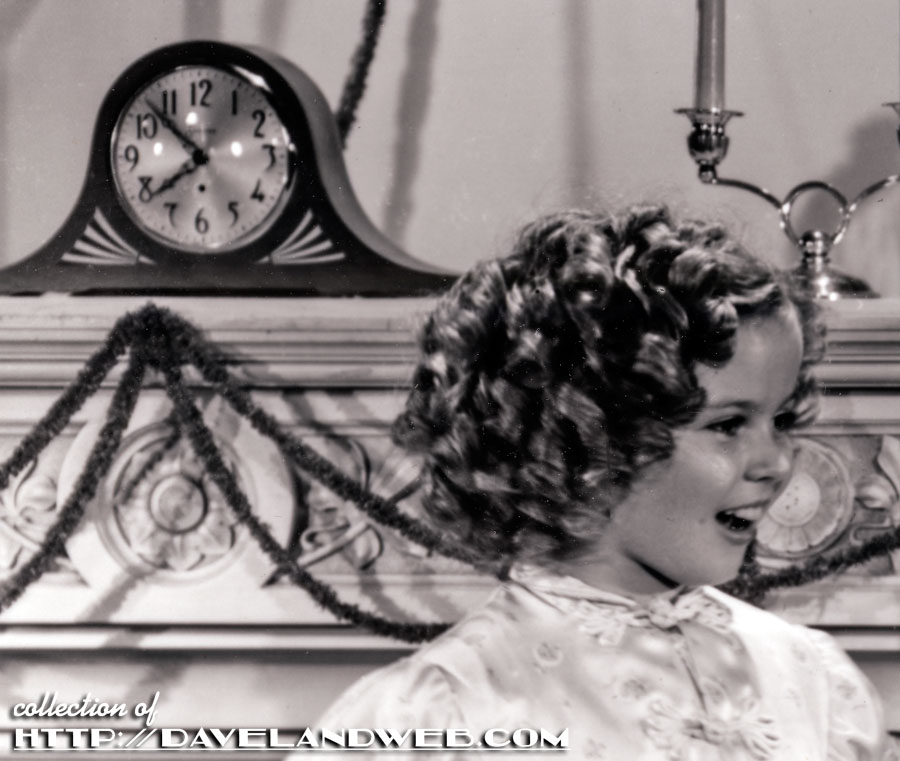 Or how about some of the gifts under the tree? I wonder how many of these belonged to Shirley.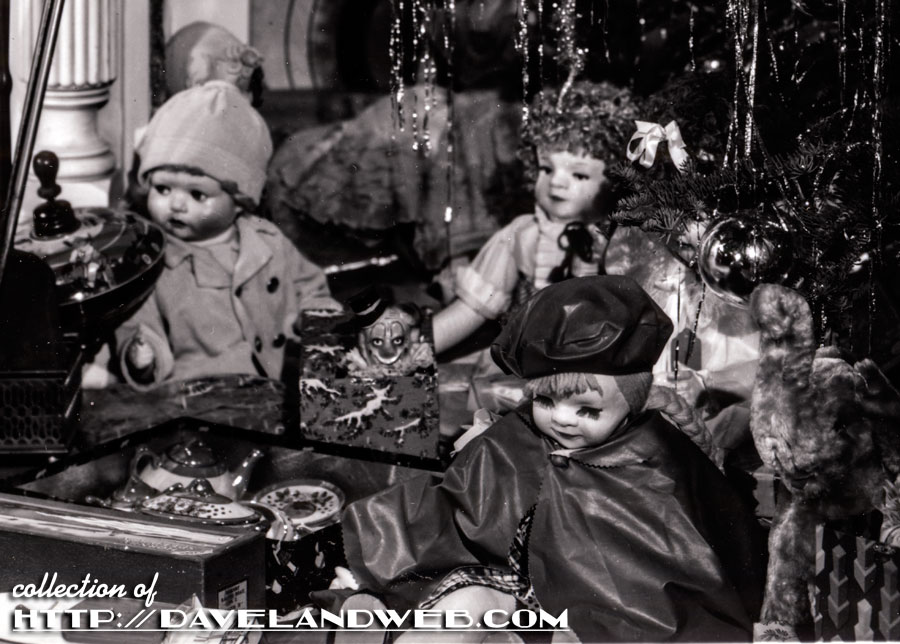 If you celebrate Christmas, I hope you have the most merry of days! And if you don't, I still wish that the cheer and giving heart of the season can be yours!
See more Shirley Temple photos at my
main website.