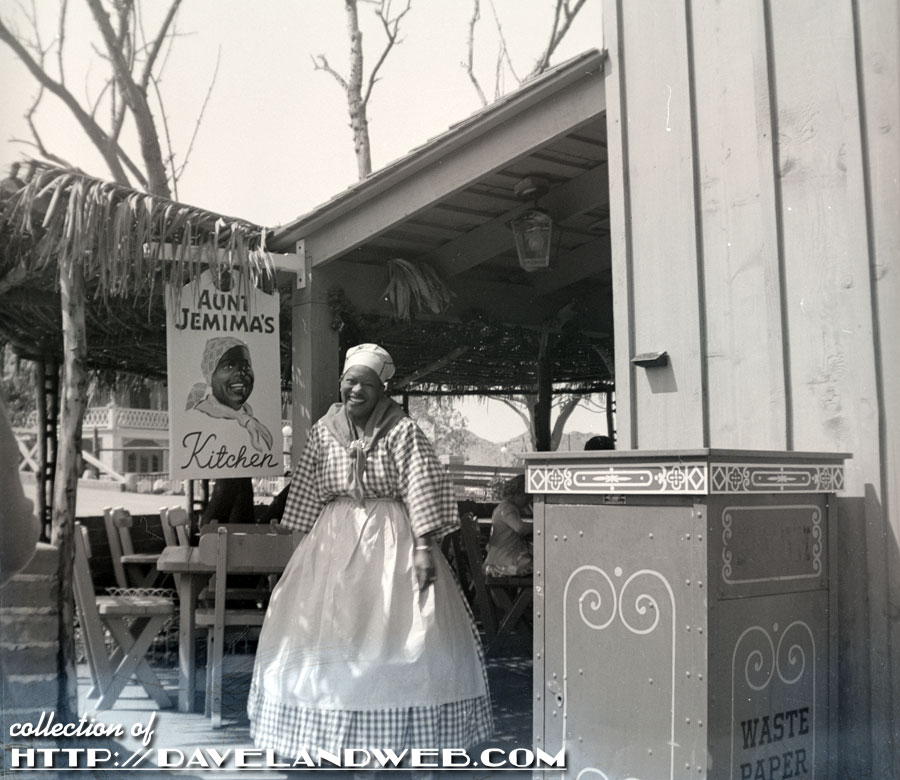 Inspired by the recent acquisition of a vintage black and white negative, today's post gives a medley of Aunt Jemima photos when the character worked at her namesake Disneyland restaurant, Aunt Jemima's Kitchen.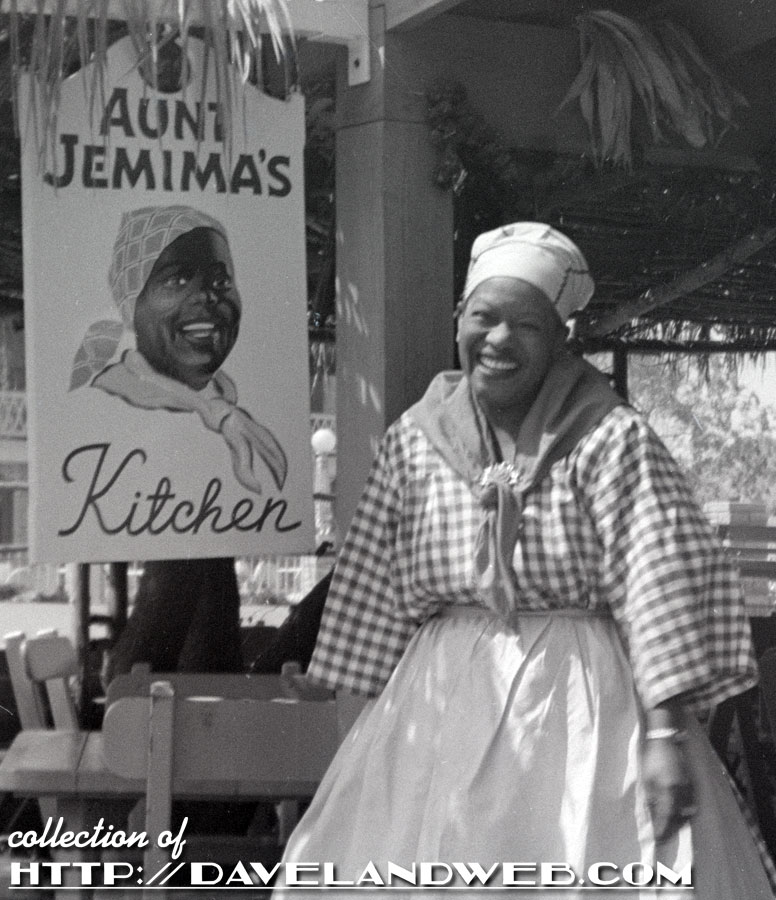 Here are two winter 1956 images of her from my collection: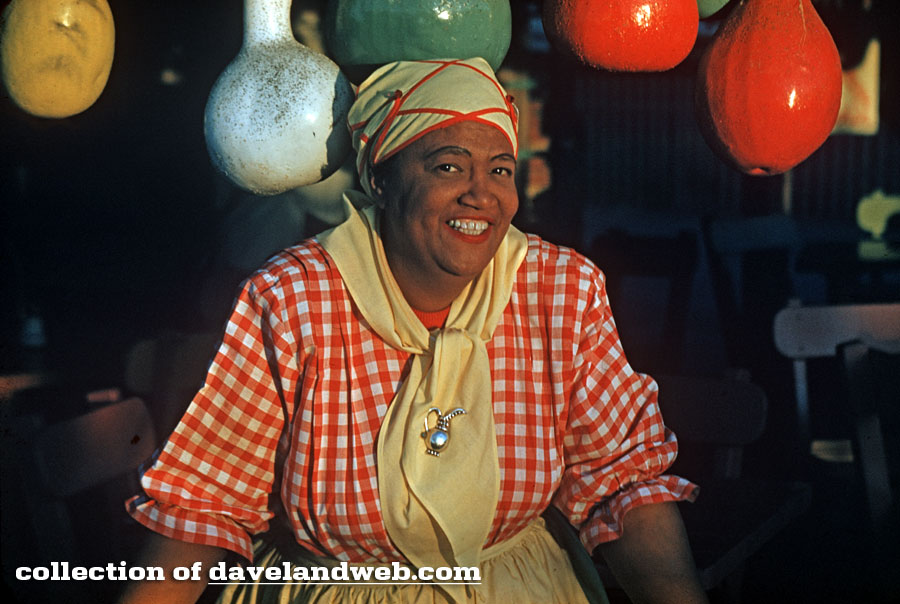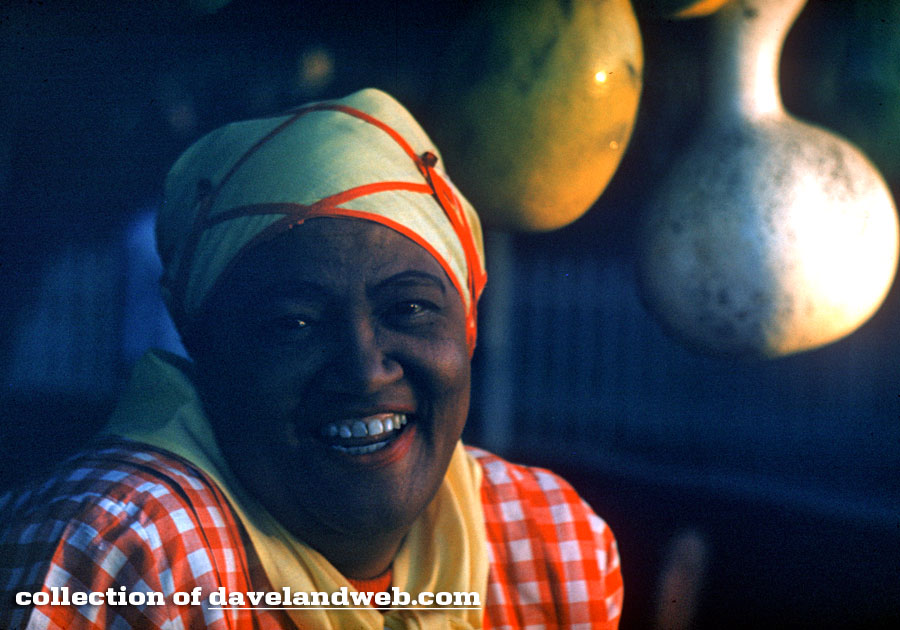 All three of these are from the original location, which had a thatched roof and was located where the River Belle Terrace is today.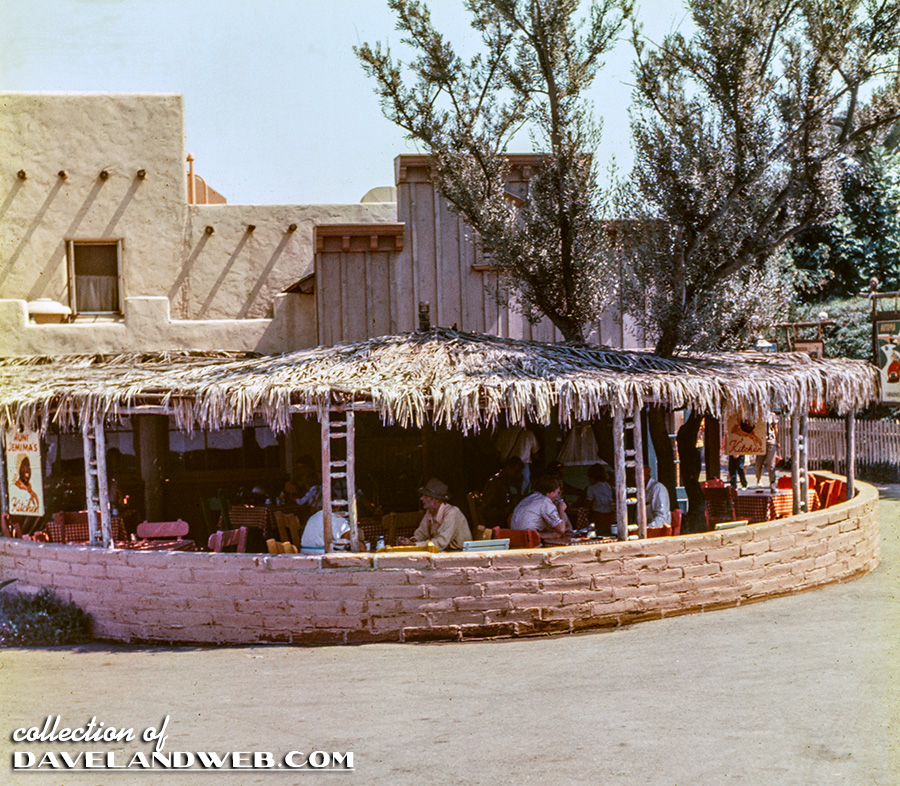 From the
Radio Years website
comes this 1955 shot of Aylene Lewis who portrayed Aunt Jemima: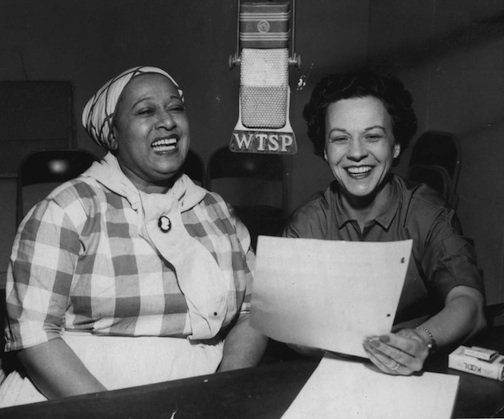 Another shot of Aunt Jemima in front of the newly constructed Southern Plantation-style building for her restaurant, circa September 1962: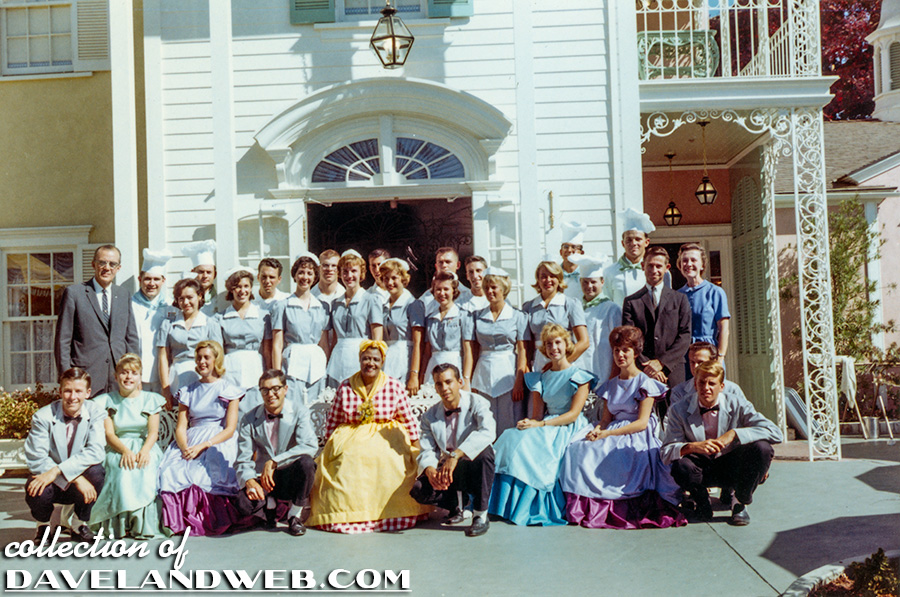 And from January 1964: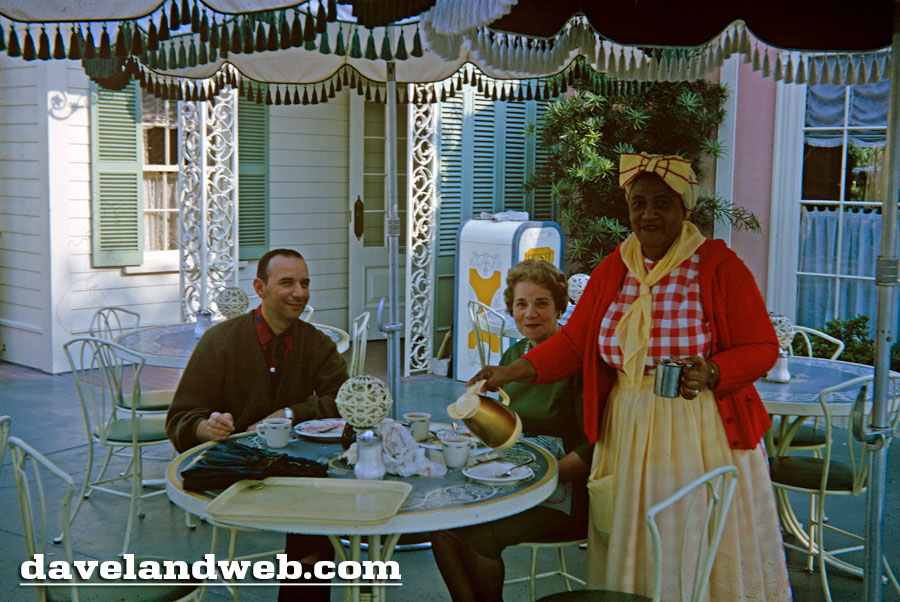 Although Aylene Lewis did perform at Disneyland, none of these women look like her (at least in my opinion). Like any other "character" in the Park, Aunt Jemima most likely had a number of ladies play the role.
See more photos at my
main website.