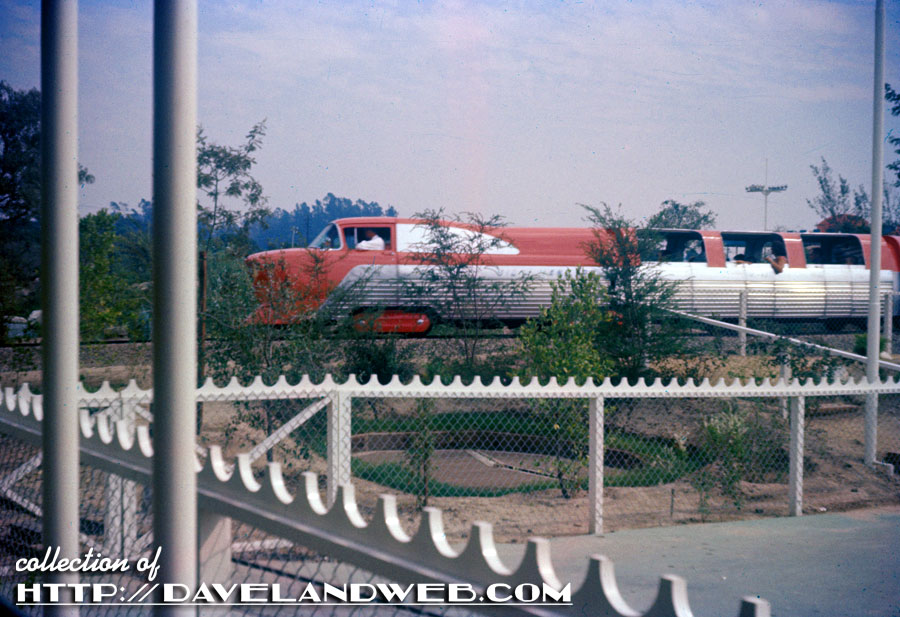 Despite being just about the shortest lived attraction at Disneyland (1957-1958), I really dig the Viewliner. This recently acquired duo screamed my name when I stumbled upon them. ESPECIALLY because of this second shot which shows the Fantasyland Viewliner parked inside while the C.K. Holliday roars ahead.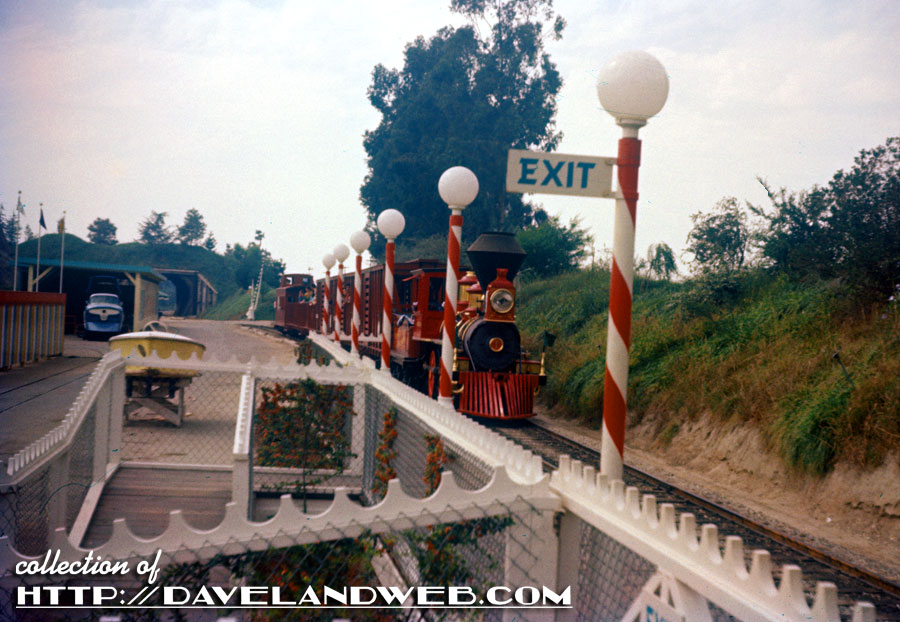 Also note the "docked" yellow Motor Boat from the nearby Fantasyland Motor Boat Cruise!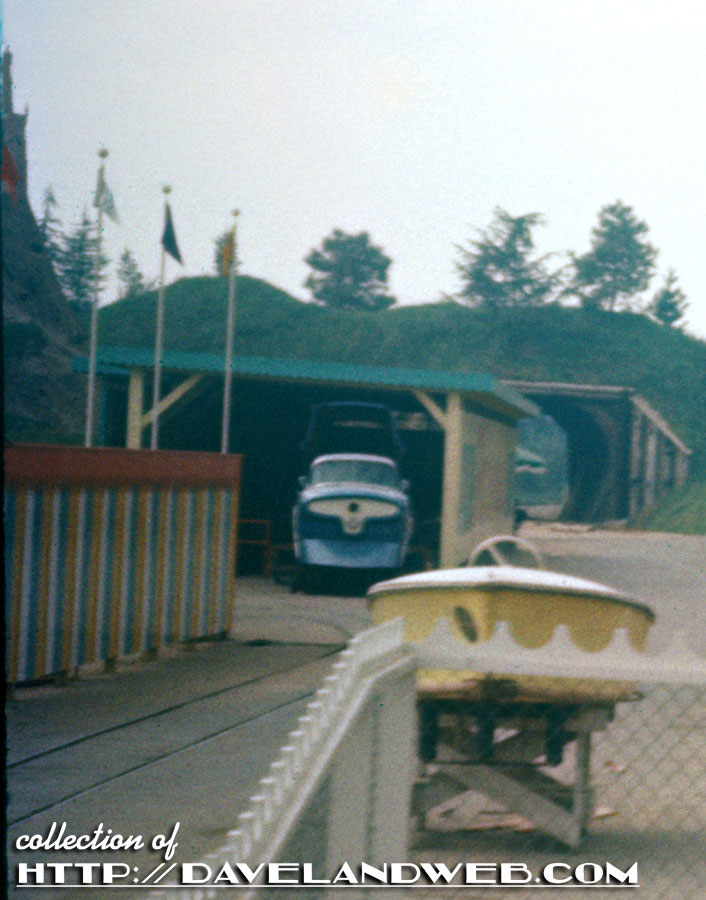 R.I.P., dear Viewliner.
See more vintage Disneyland Viewliner photos at my
main website.