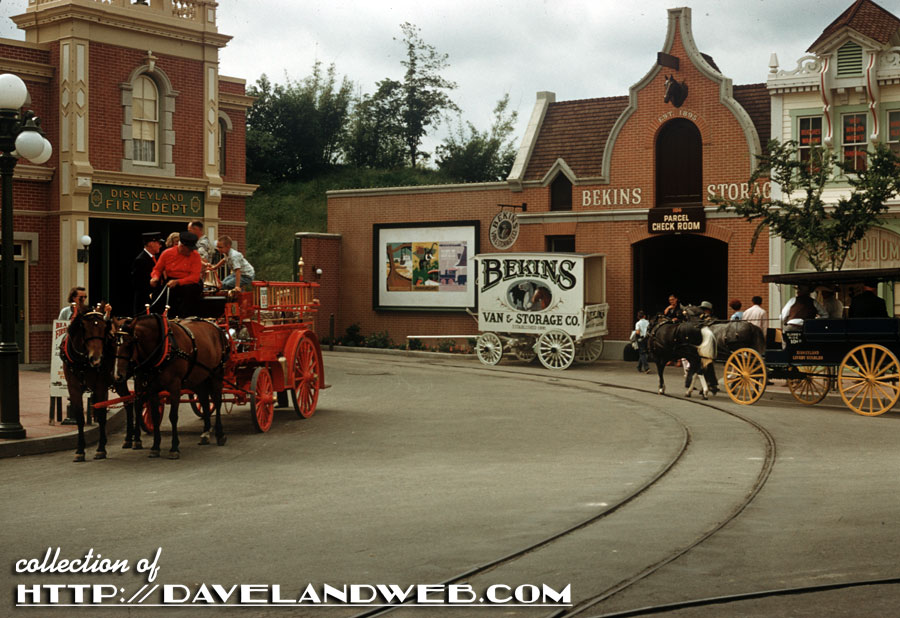 Three vintage 1956 images showing Town Square and Main Street, U.S.A. at Disneyland. First up is the Fire Department and Bekins Storage.
Curtains are closed; wonder if Walt's in there?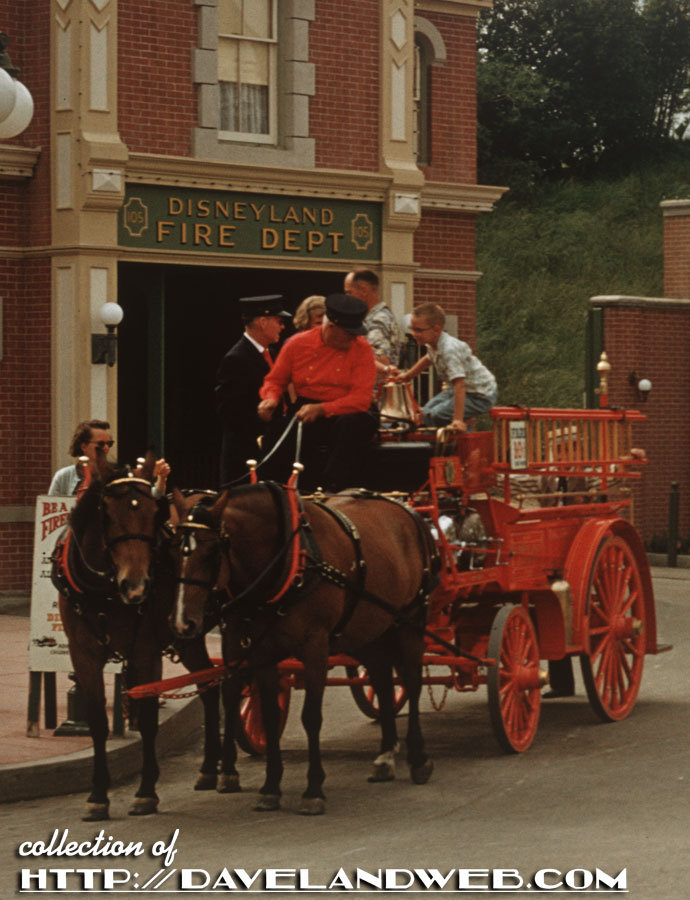 A closeup of the horse-head above Bekins: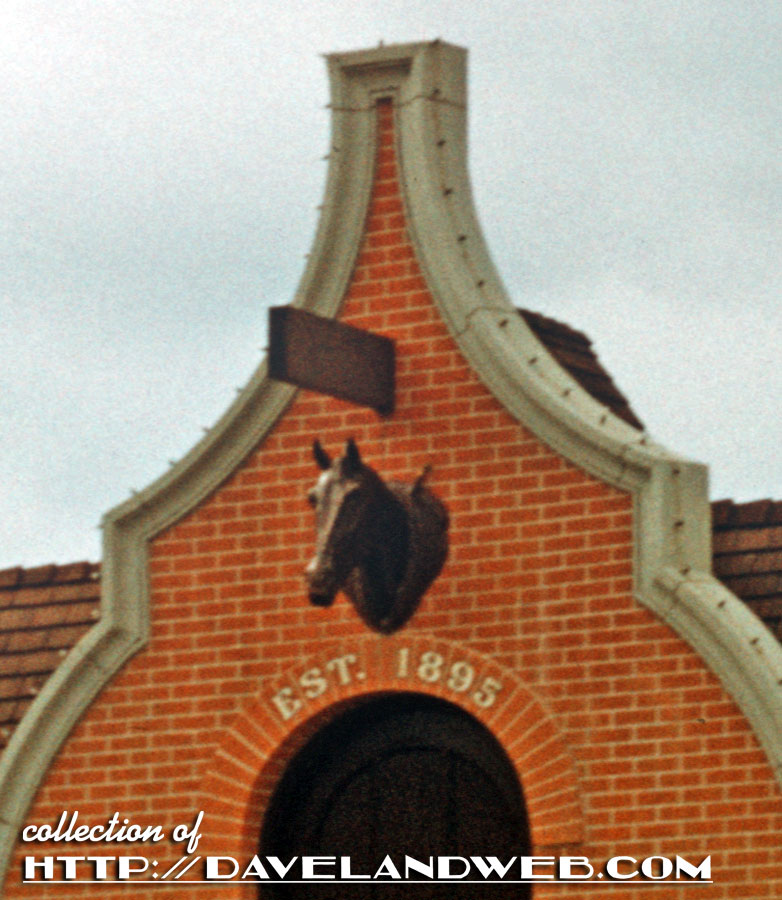 Here's the surrey with the fringe on top that you've heard so much about: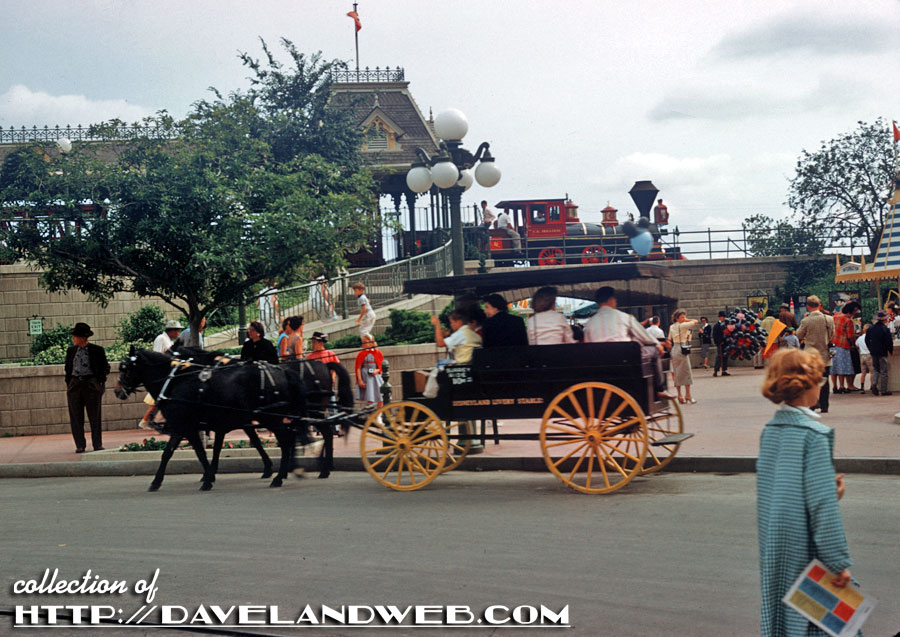 Check out those balloons!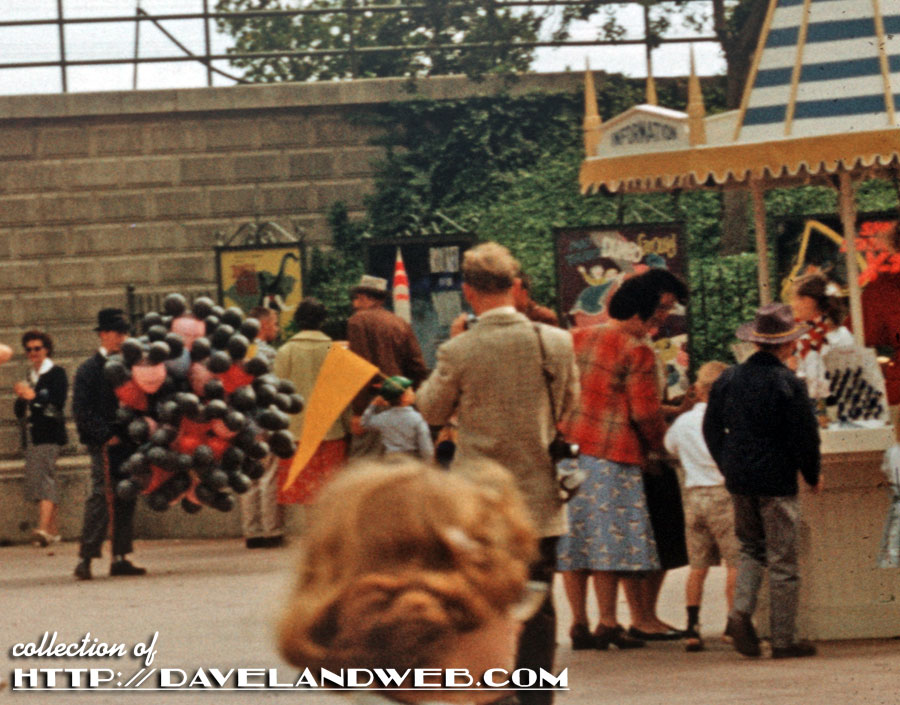 The C.K. Holliday is ready for another spin around the Park: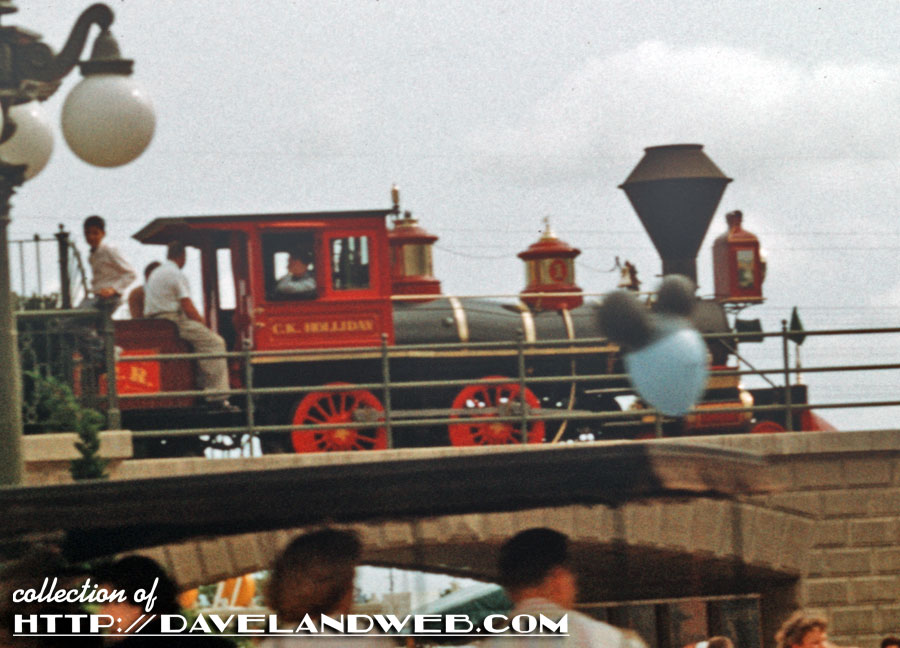 Last one from this batch shows the Horseless Carriage on Main Street: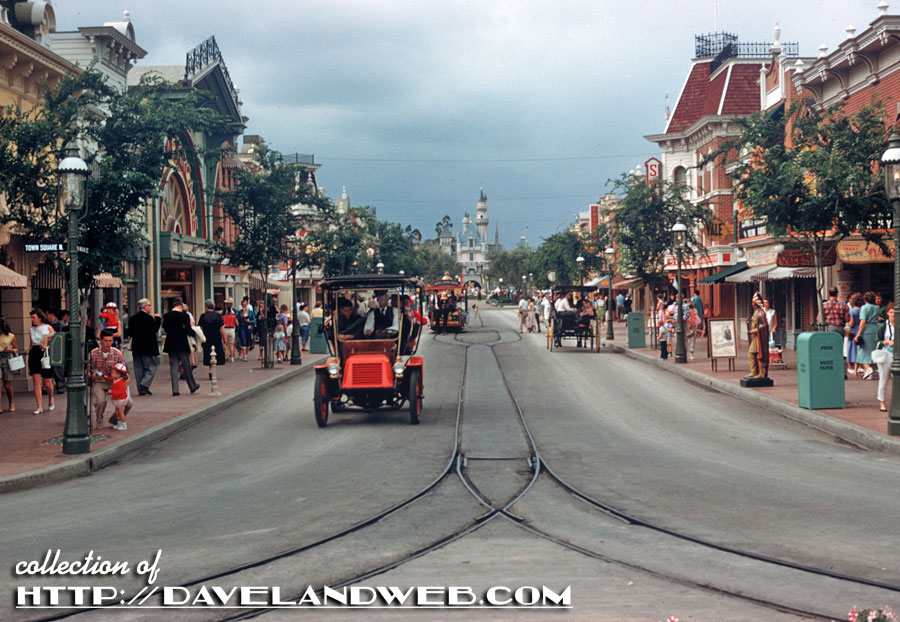 Rudolph Valentino is playing at the Main Street Cinema: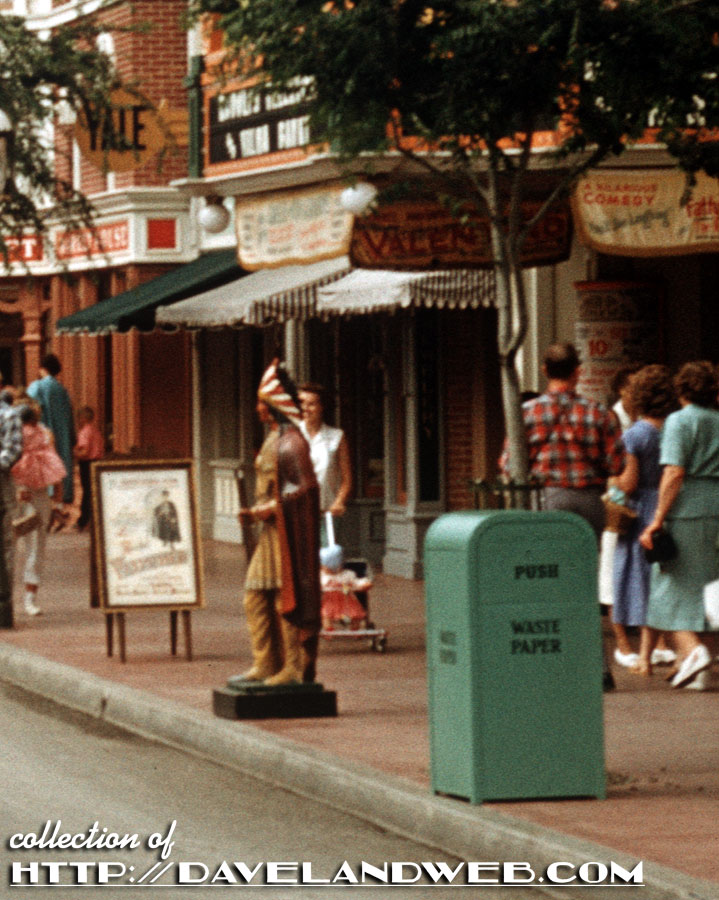 See more Disneyland Town Square photos at my
main website..