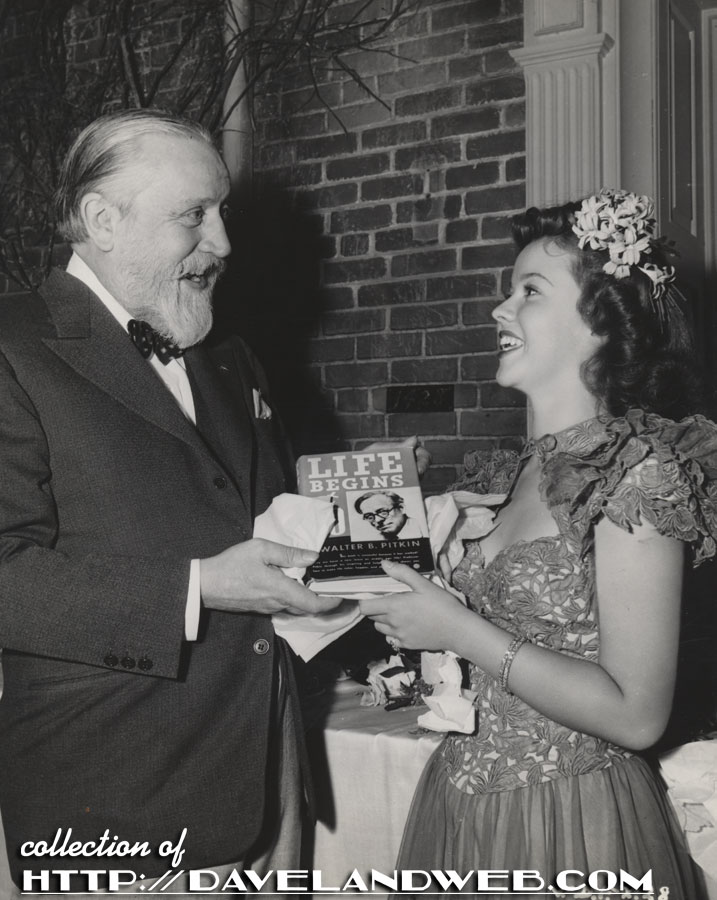 For Shirley's 16th birthday, co-star Monty Woolley decided to give her a gag gift. From the publicity blurb:
Monty Woolley presented Shirley Temple with this appropriate volume when she celebrated her 16th birthday anniversary on the set of Vanguard's "I'll Be Seeing You." Monty and Shirley recently appeared together in Selznick's "Since You Went Away."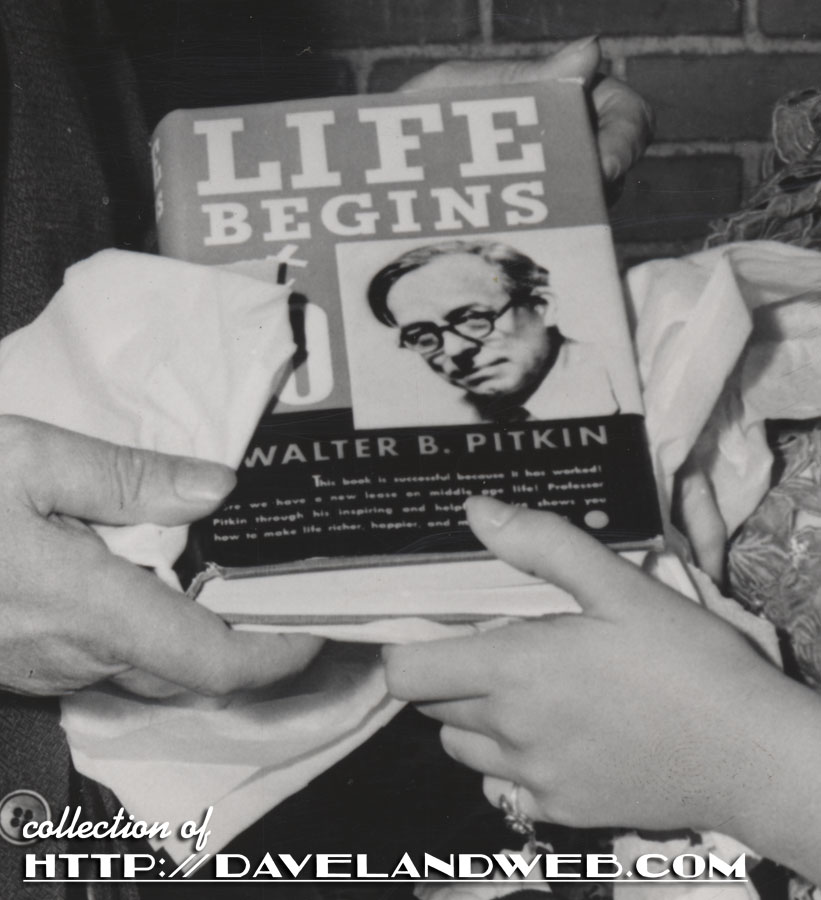 The gag was on Woolley, though. Will Rogers already did so back in 1935: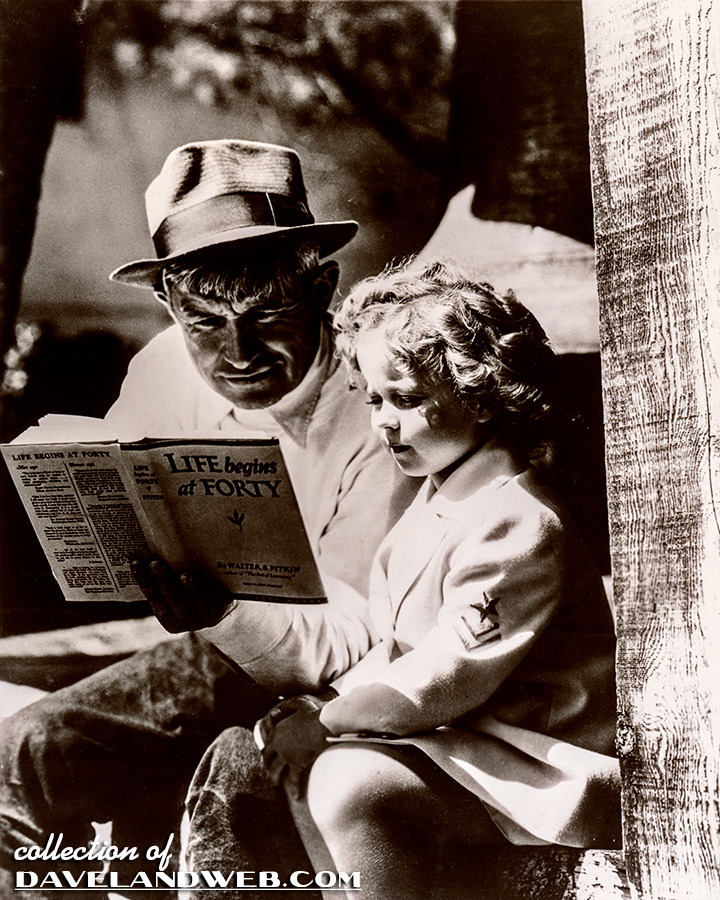 Here's another previously posted shot from Shirley's 16th, as she smells some perfume from her stand-in and friend, Mary Lou Isleib: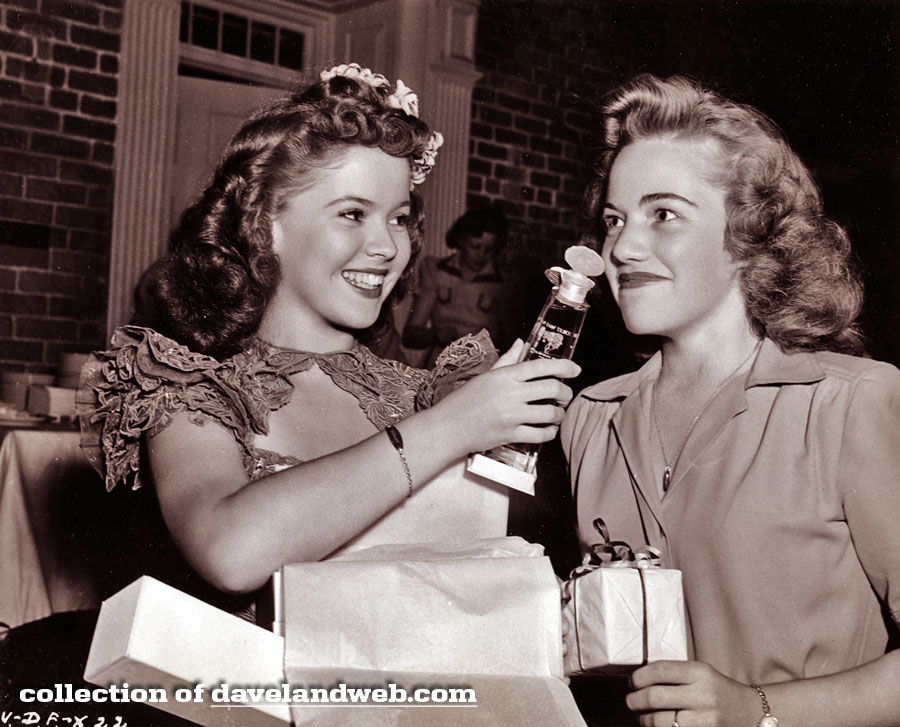 See more Shirley Temple photos at my
main website.