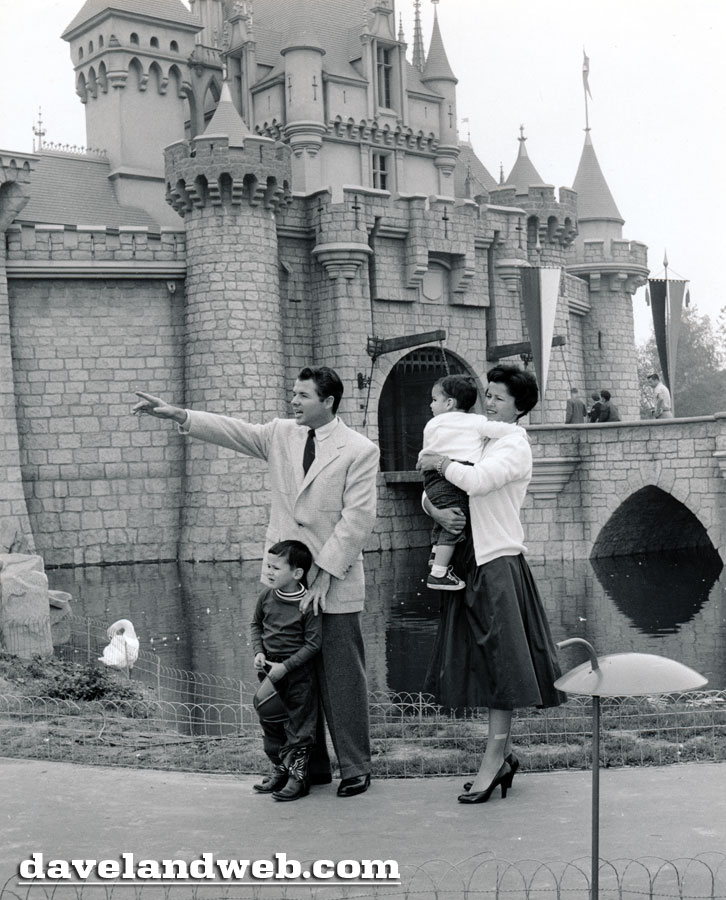 "Just over the Castle wall is Fantasyland, son!" Today, in the last post of the series, Audie Murphy and his family visit the most fabled land at Disneyland. Youngest son, James Shannon, looks very excited and can't wait to get out of that stroller.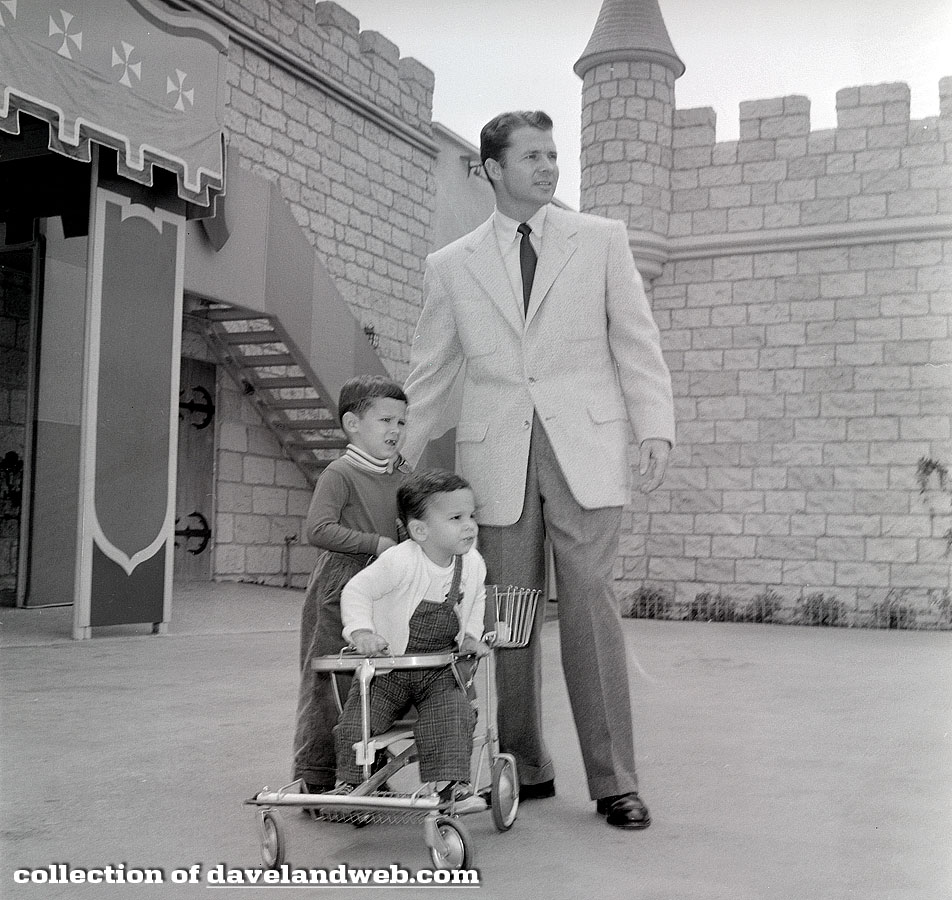 Off to Neverland, in a magical flying ship, the Murphy sales into the Peter Pan dark ride: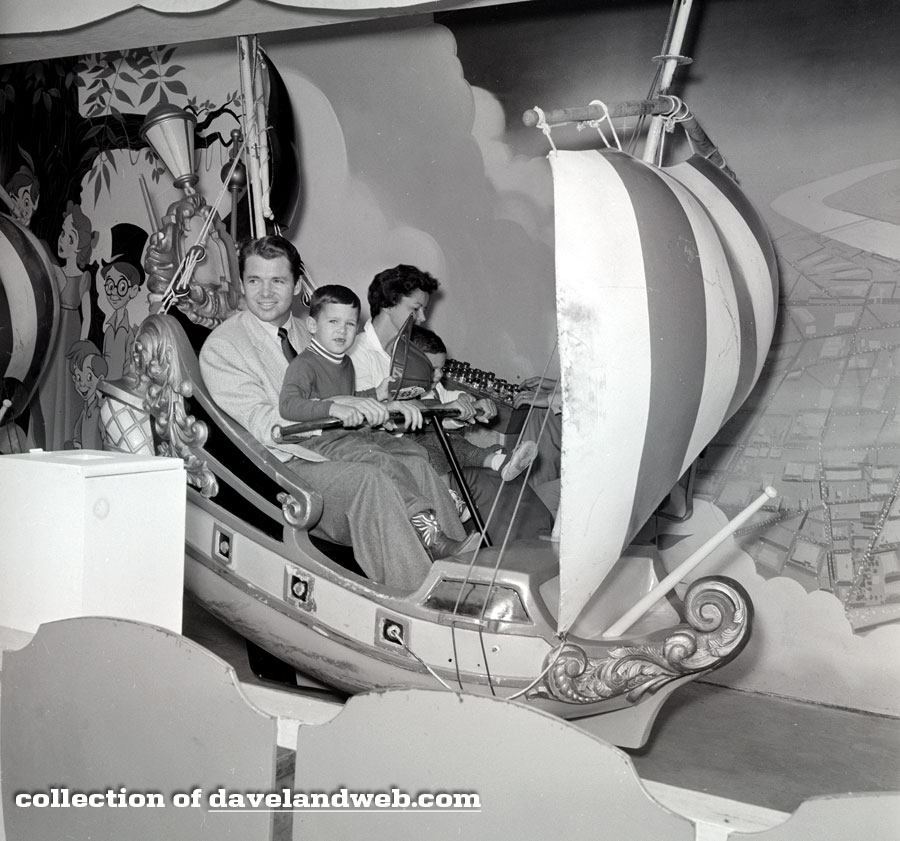 Not sure a child sitting on Mama's lap would fly at Disneyland today, especially on a wild ride like Mr. Toad!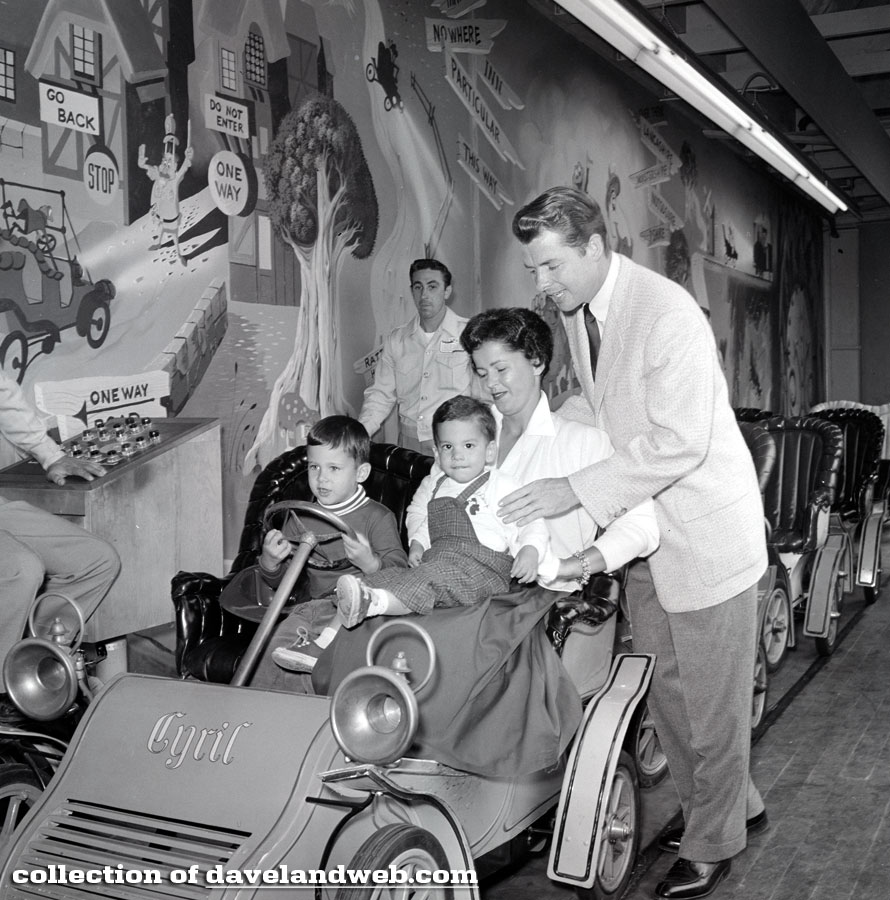 Exiting the castle, it appears Terrance picked up a Fireman's hat somewhere.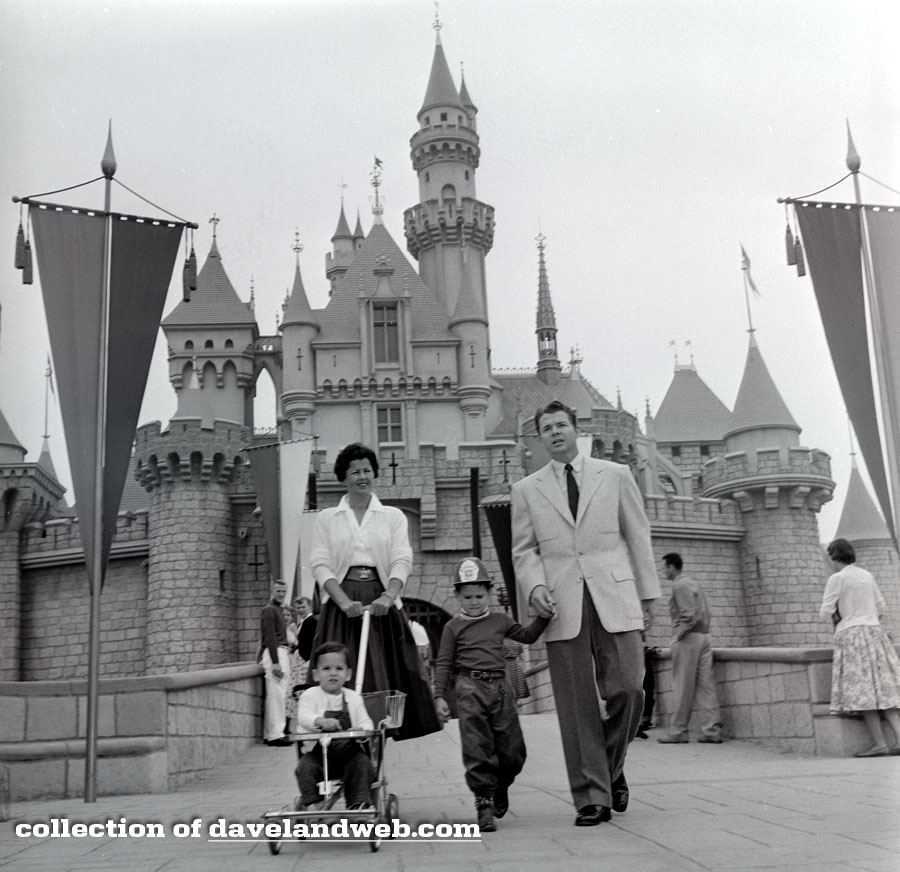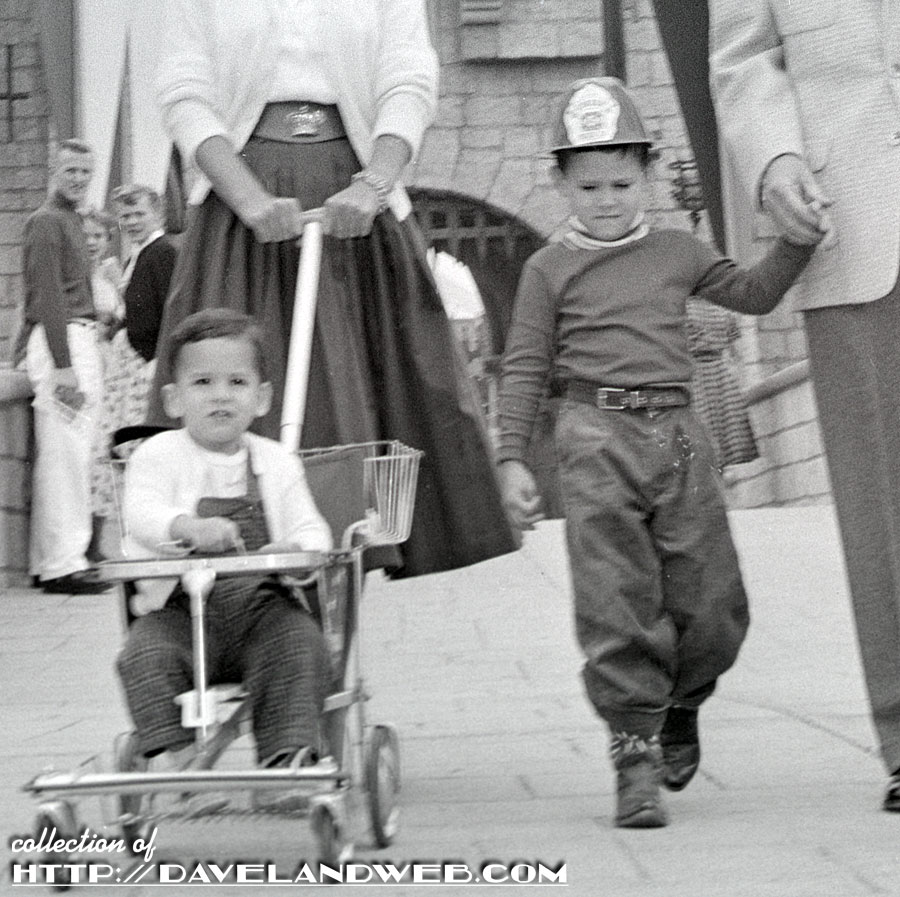 Did the Murphy family make it to Tomorrowland? Most likely yes, but I have not seen or been able to obtain any of those images.
See more vintage and contemporary Disneyland Fantasyland photos at my
main website.