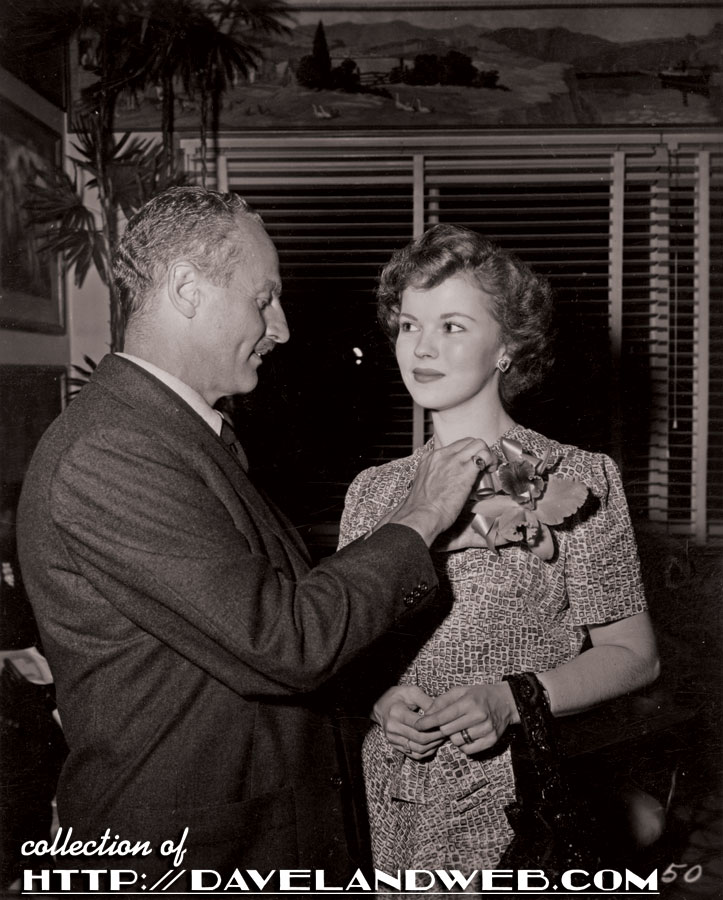 In November 1948, Darryl F. Zanuck and 20th Century Fox had a little "Welcome Home, Shirley" party at the Commissary, in honor of Shirley returning to the lot after an eight-year absence. She was about to begin filming "Mr. Belvedere Goes to College." Here, Zanuck pins an orchid on Shirley, and then welcomes her co-star Clifton Webb: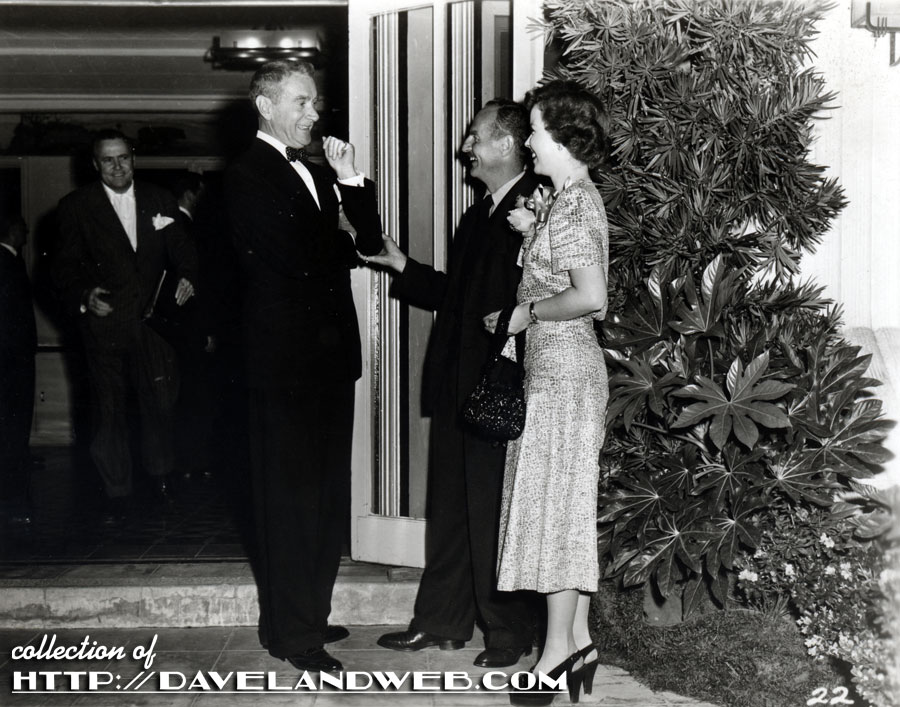 Jane Withers, who played Shirley's bratty nemesis in "Bright Eyes" showed up with husband William Moss: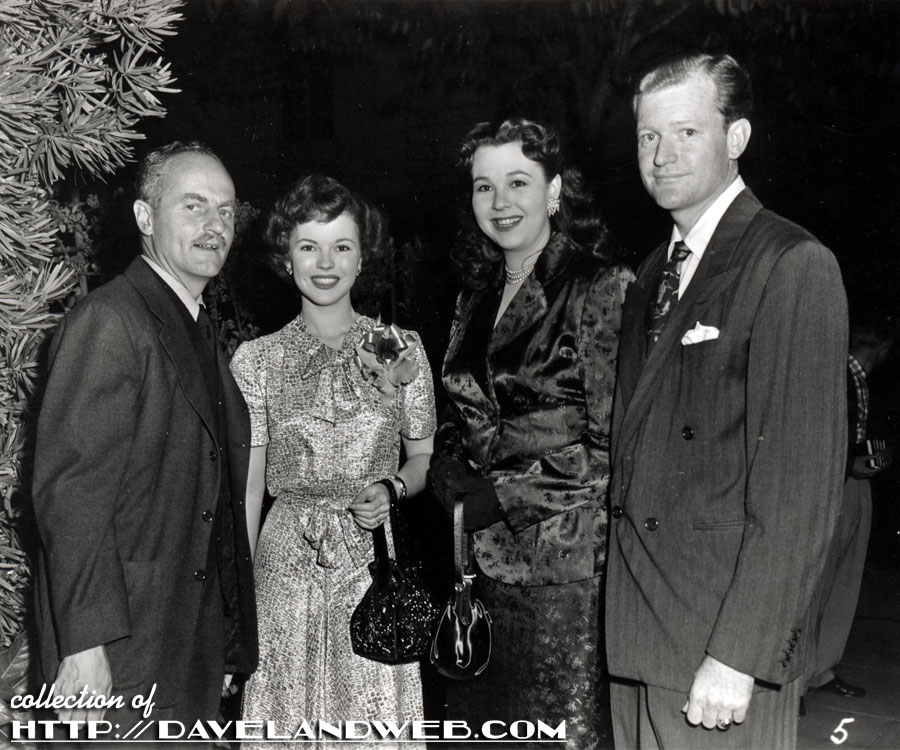 ...and how the two girls looked fourteen years earlier. My how they have grown!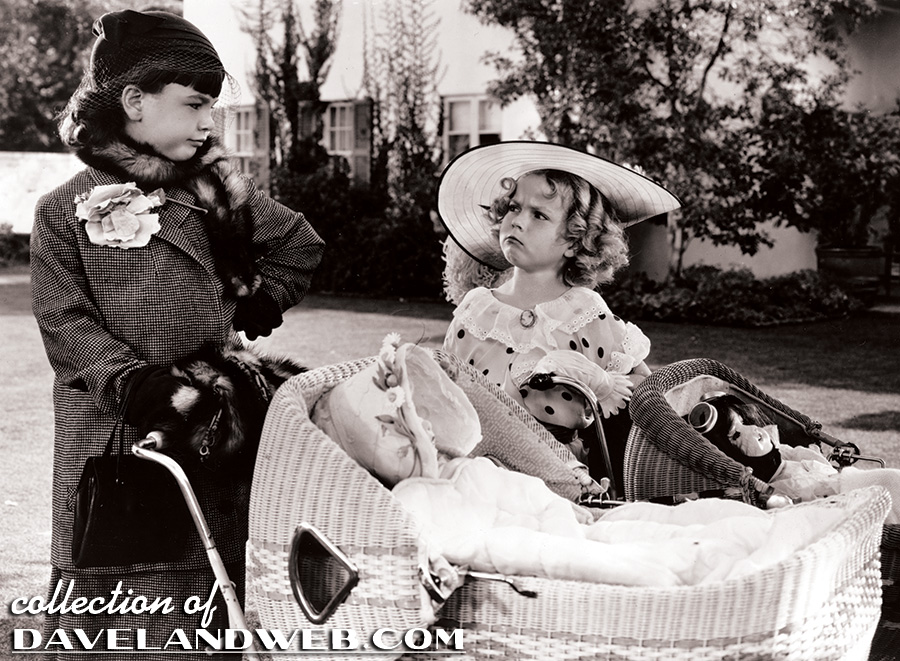 In her autobiography Child Star, Shirley wrote that her mother elected to skip the party for a visit to the doctor, but as you can see from this photo, both her parents attended, despite the differences they had with Zanuck towards the end of Shirley's contract at Fox.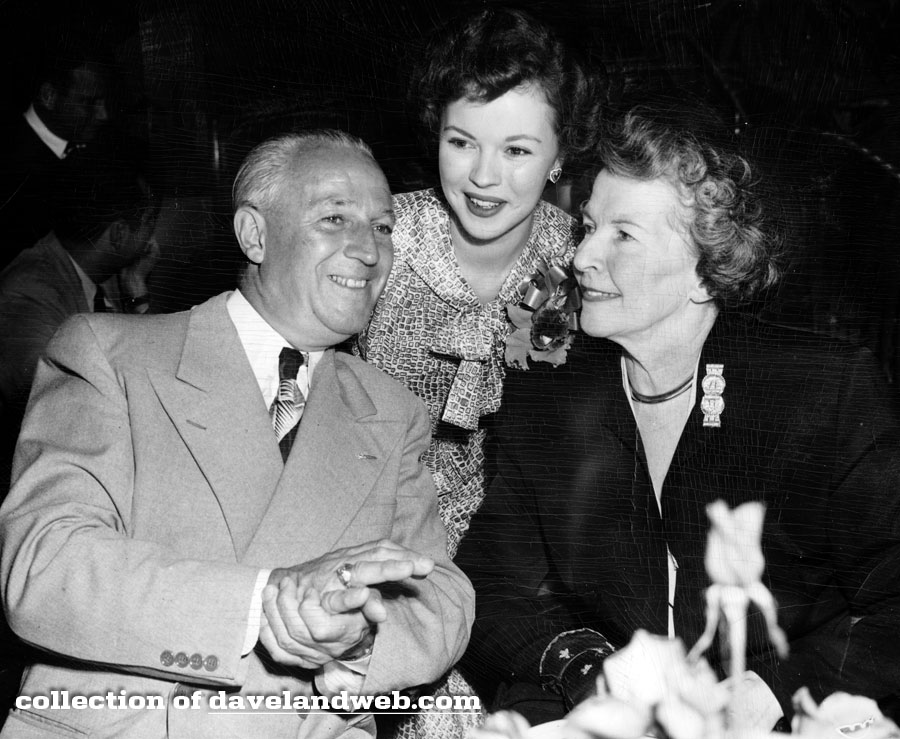 No idea who these folks are, and from the look on Shirley's face, she probably ducked away soon after this photo was shot.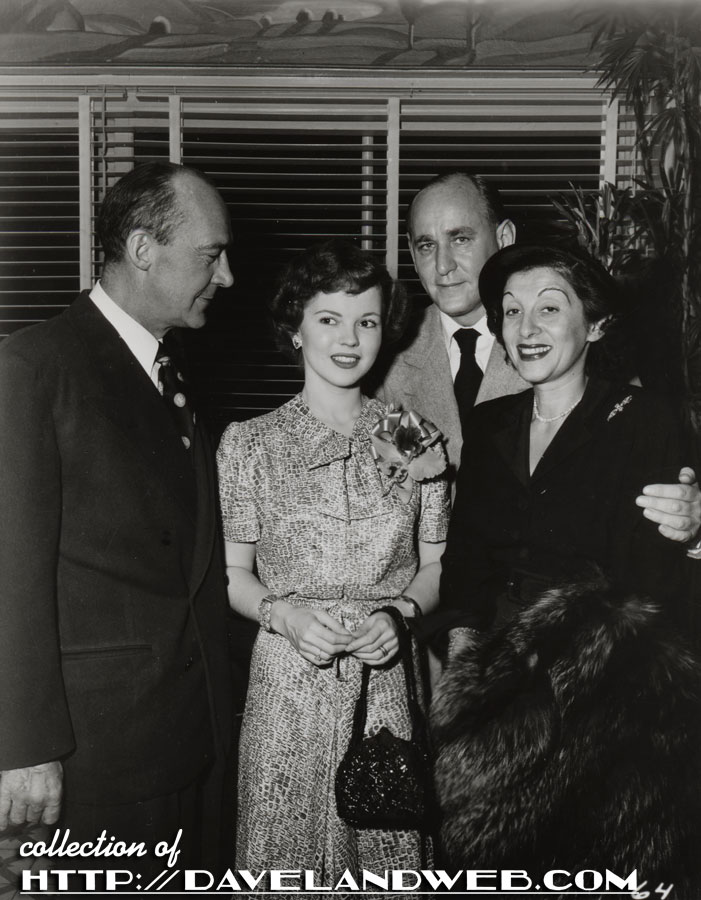 Shirley examines a box of roses with former co-star George Murphy; not sure who the other young lady is, but it doesn't appear to be the woman he was married to at the time.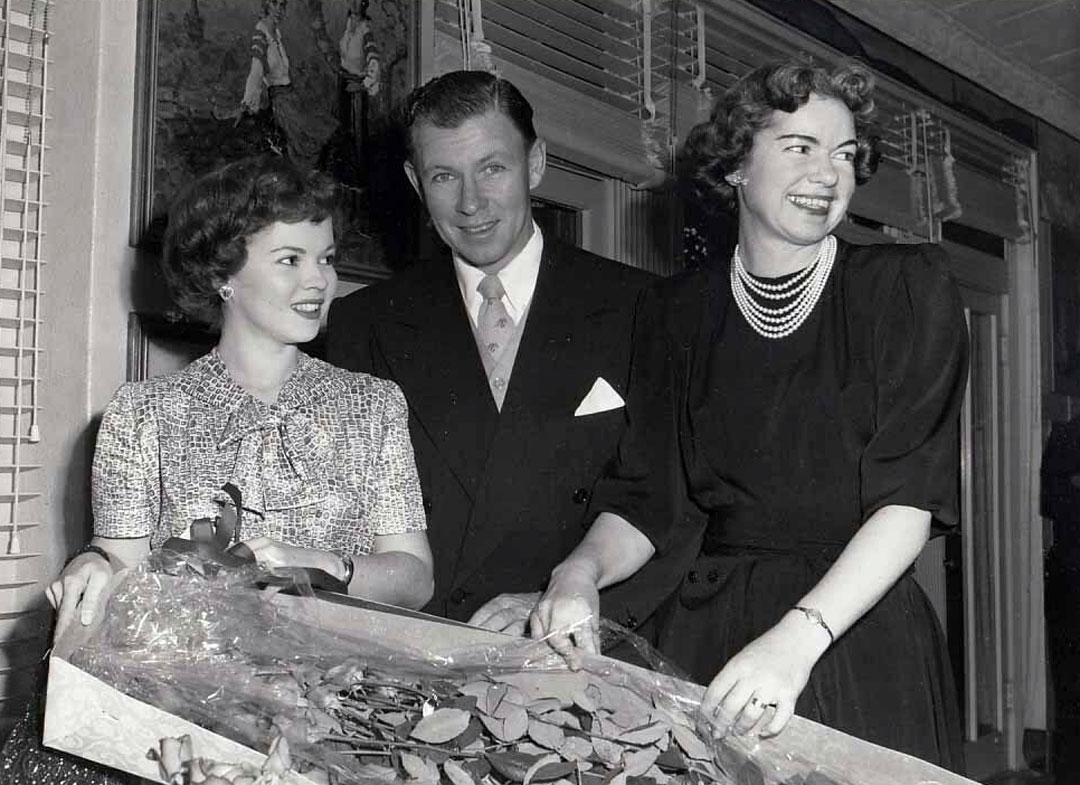 George and Shirley a decade beforehand (note Claude Gillingwater, who played the judge) in "Little Miss Broadway":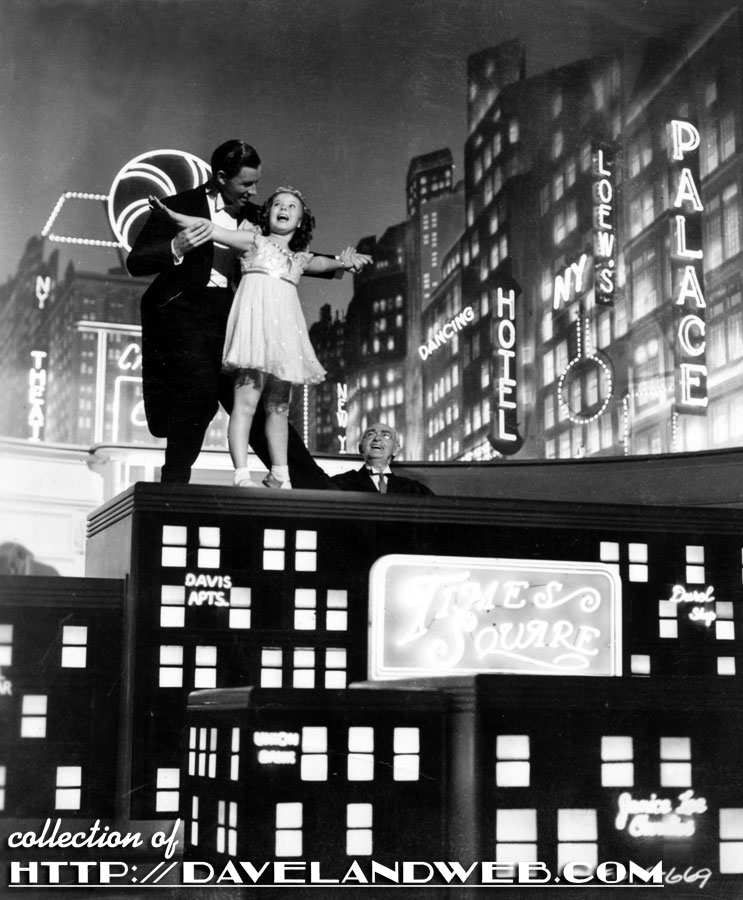 Former costars Charlotte Greenwood and C. Aubrey Smith gave Shirley a warm welcome: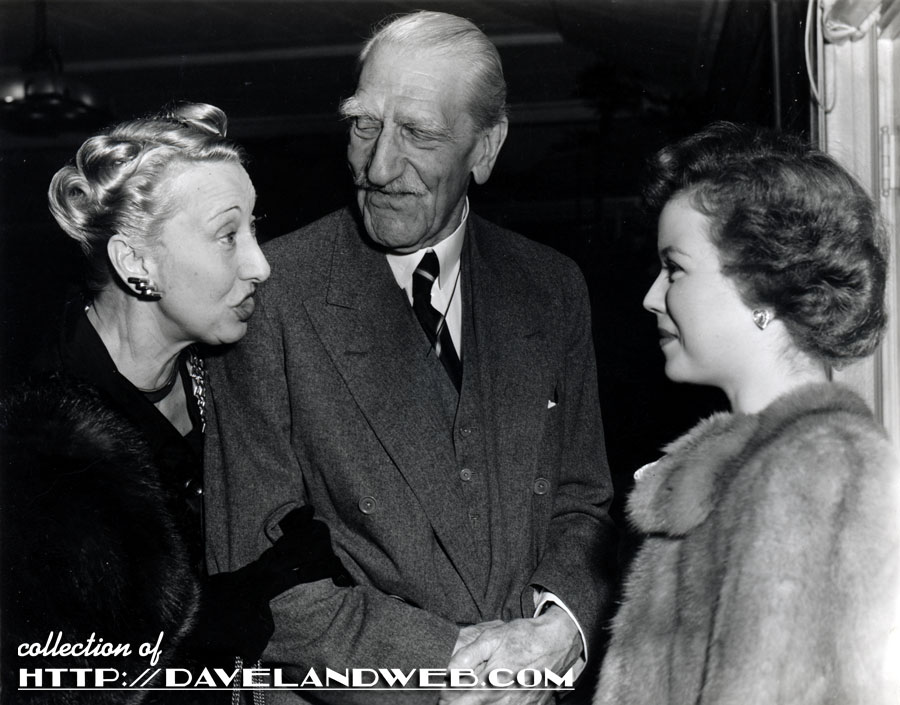 Jack Oakie, Shirley, and Charlotte Greenwood from eight years before in "Young People":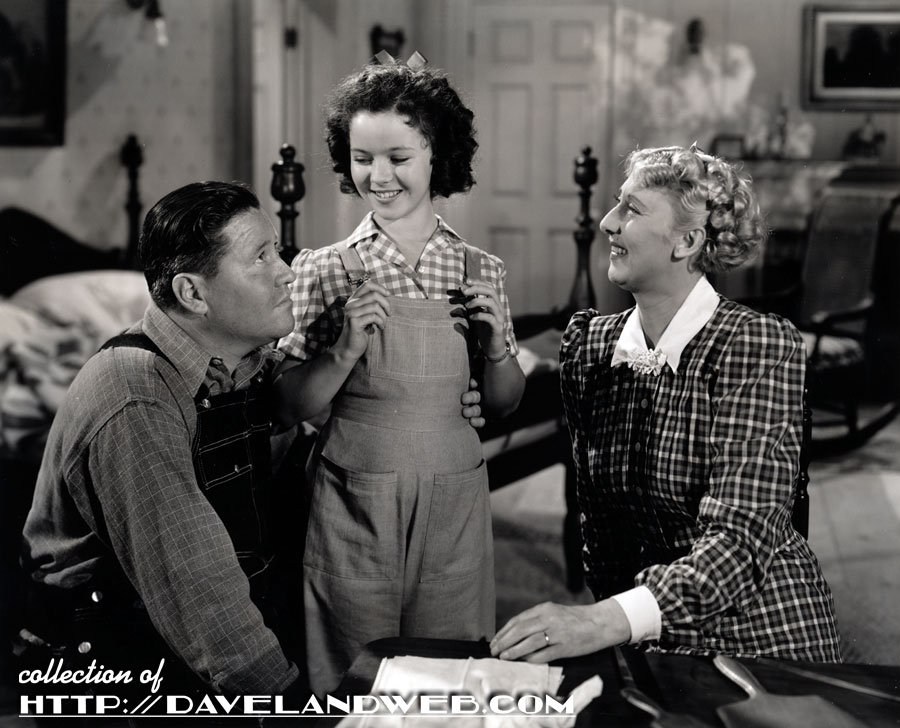 Shirley and Smith in 1937's "Wee Willie Winkie":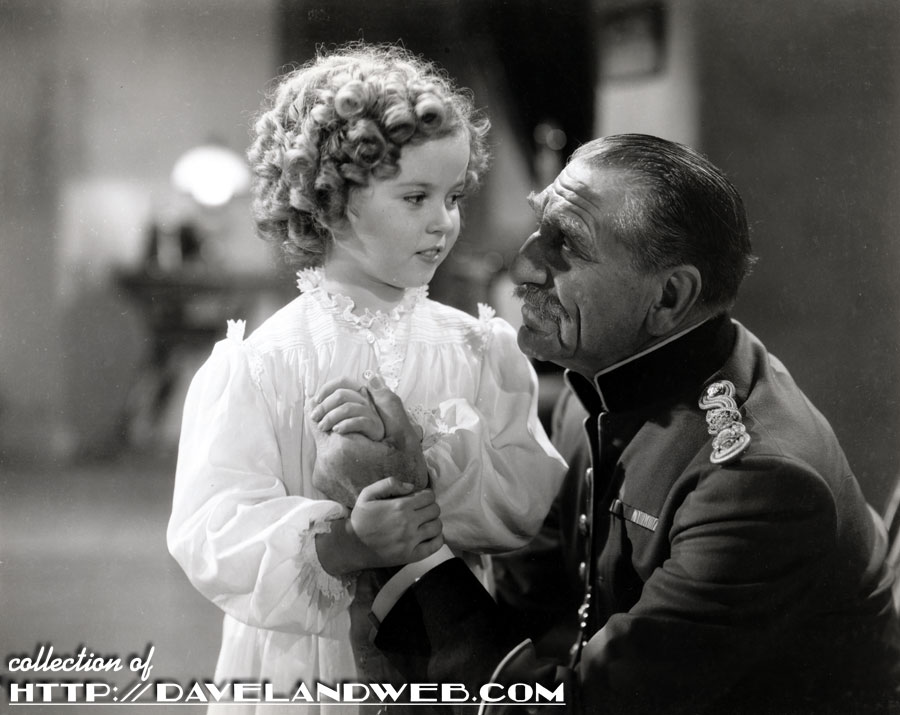 Shirley and her stand-in, Mary Lou Isleib, surround their former schoolteacher, Frances Klamt: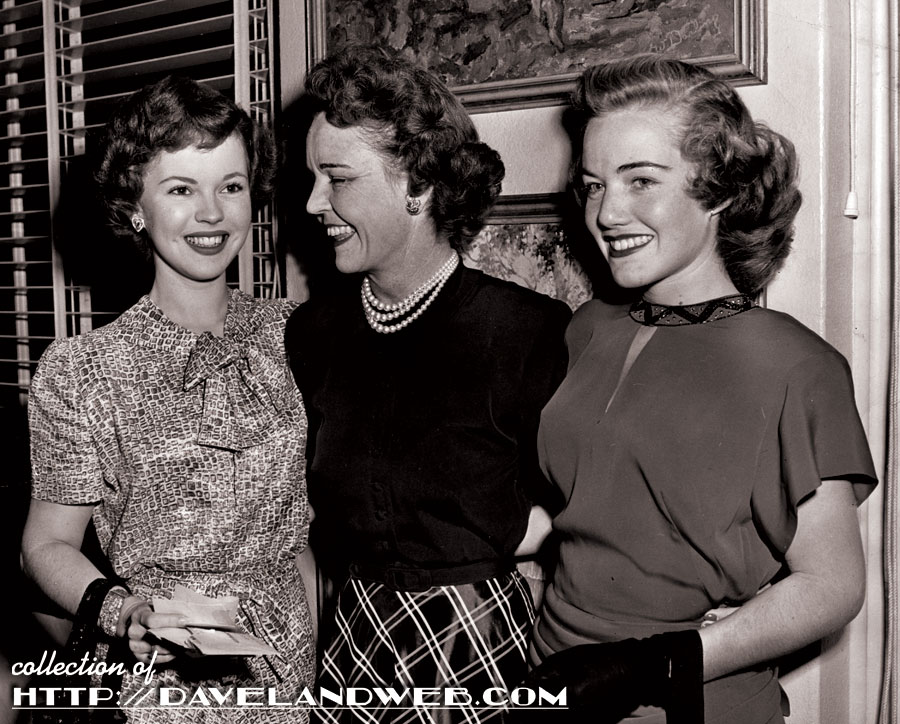 Shirley and Mary Lou back in 1938 on the set of "Rebecca of Sunnybrook Farm":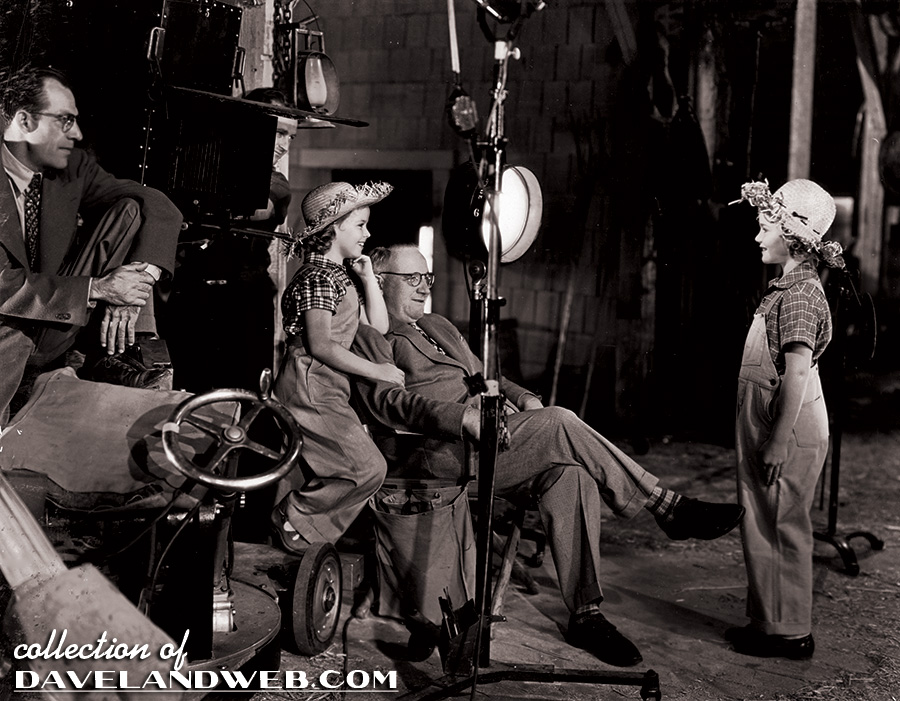 The uncomfortable shot of the evening goes to…Richard Widmark and Shirley!