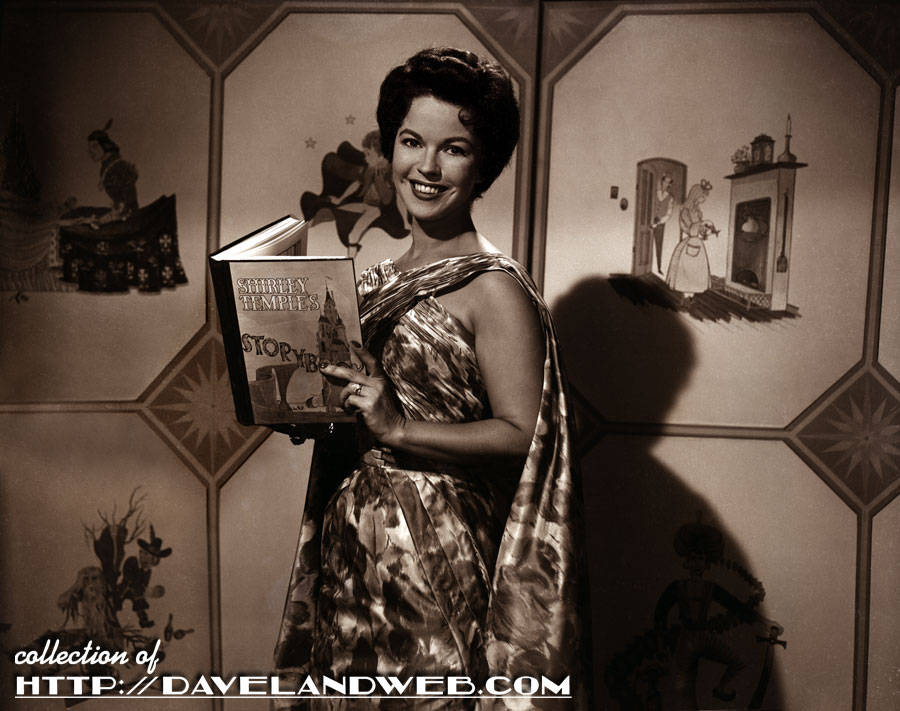 A few behind-the-scenes shots (you know I dig those) for "Rumpelstiltskin," the February 2, 1958 episode of "Shirley Temple's Storybook." Shirley sips some coffee while chatting with associate producer Alvin Cooperman (also a producer for "The Untouchables"):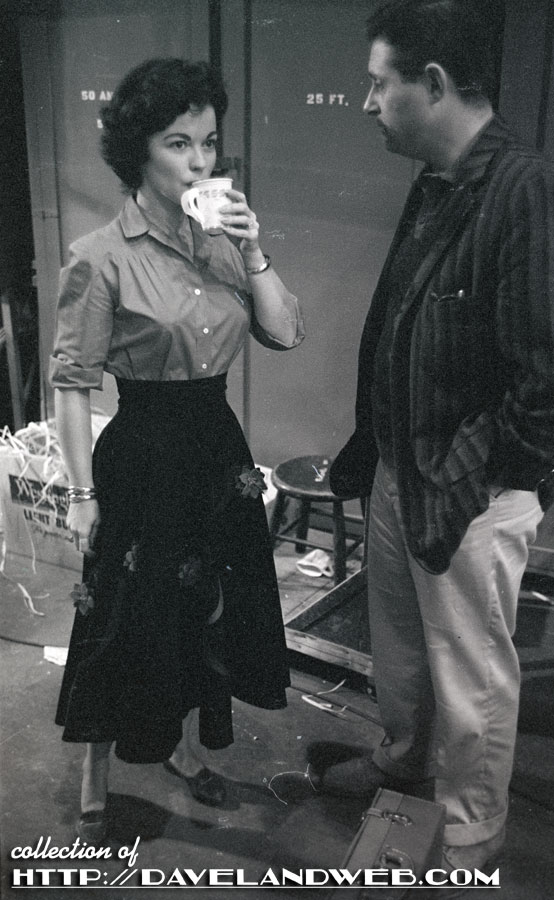 Did Cooperman REALLY think that Shirley wasn't aware of the cropping of the frame in the television camera?!? Pshaw…Shirley knew it ALL! In all seriousness, he was a huge fan of Shirley's:
Shirley learned her lines in two days and was ready for direction when she came down from Atherton for rehearsals. She had all the warmth and laughter in her voice that the series needed. She was the storyteller telling stories to her children. Nobody could be better.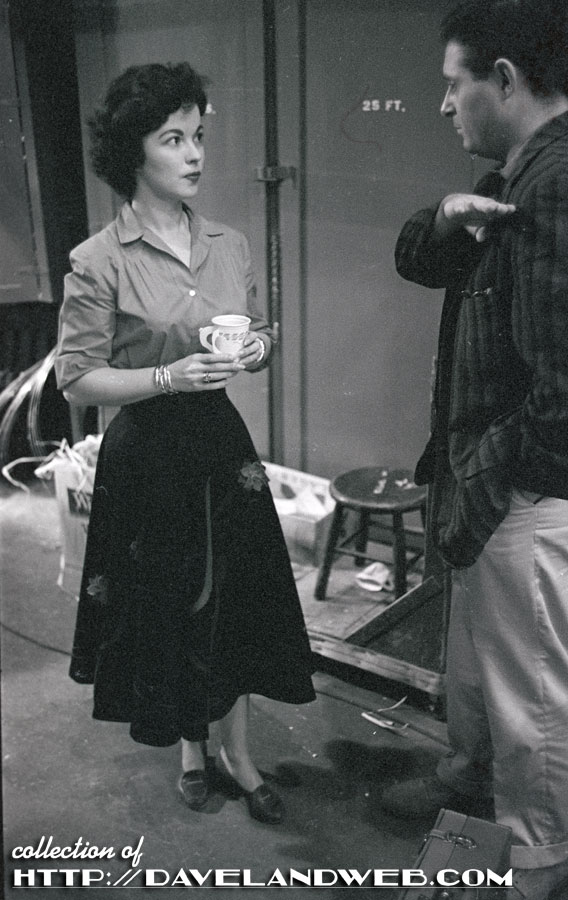 A few images showing her rehearsing the opening of the episode. As the hostess of the show, Shirley would sing the theme song and then tell the audience what fairy tale they would be enjoying that evening.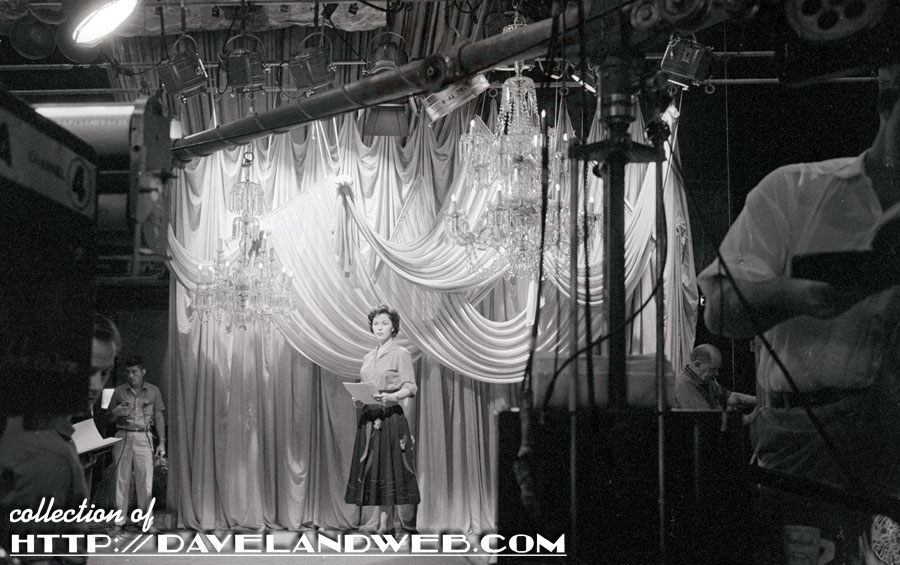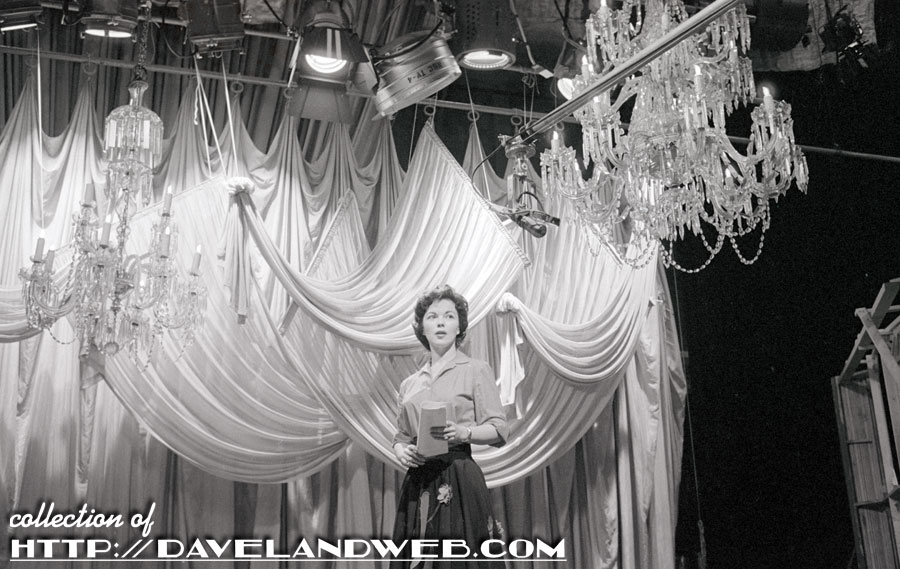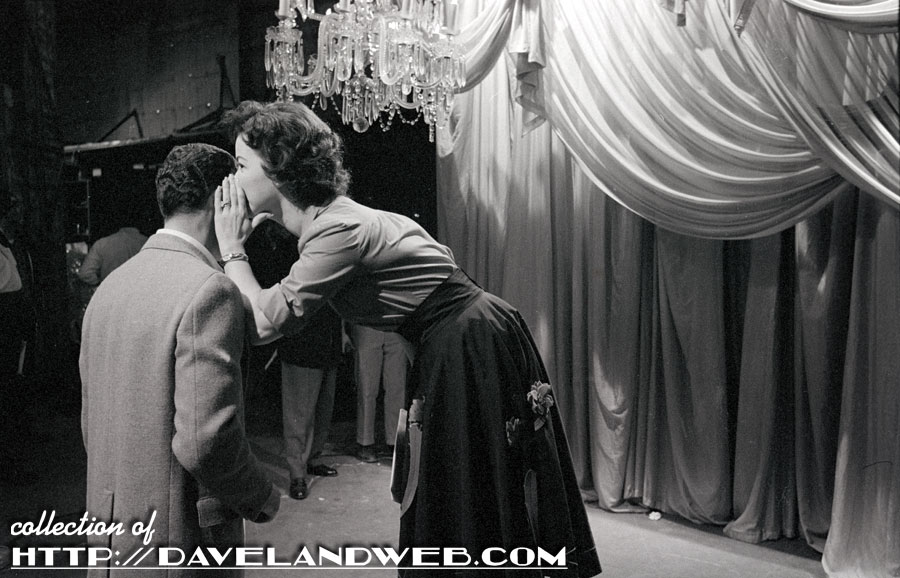 Oh, to know what she is whispering in this man's ear!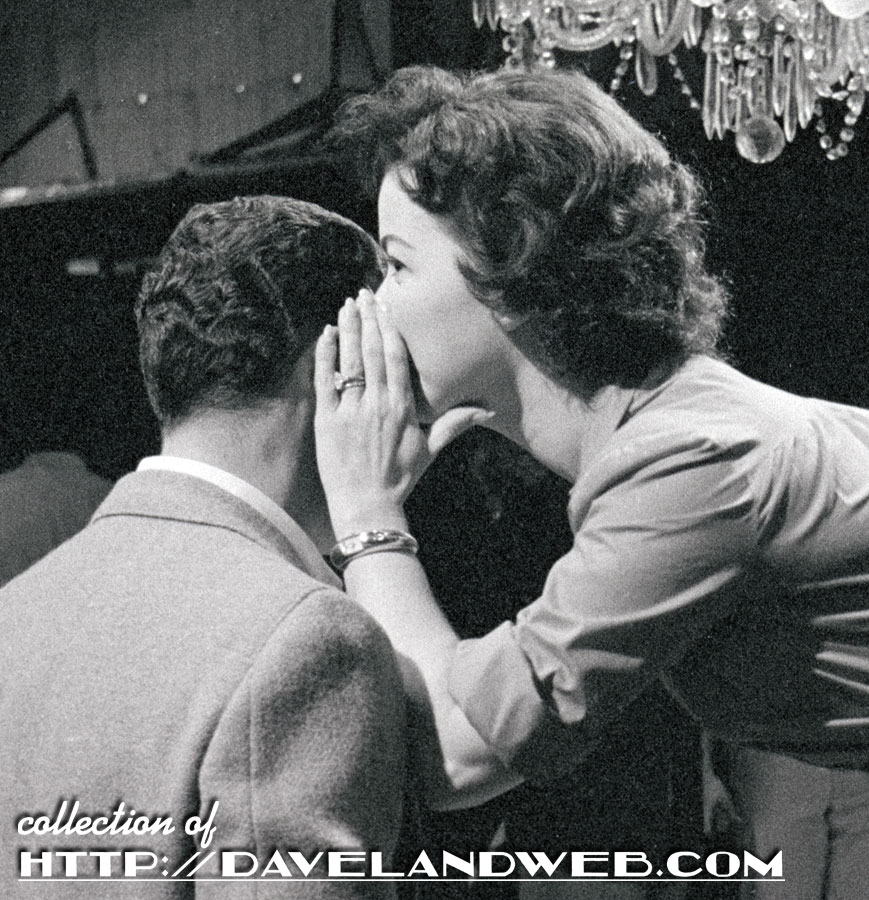 Shirley chatting it up with John Raitt, who played the King.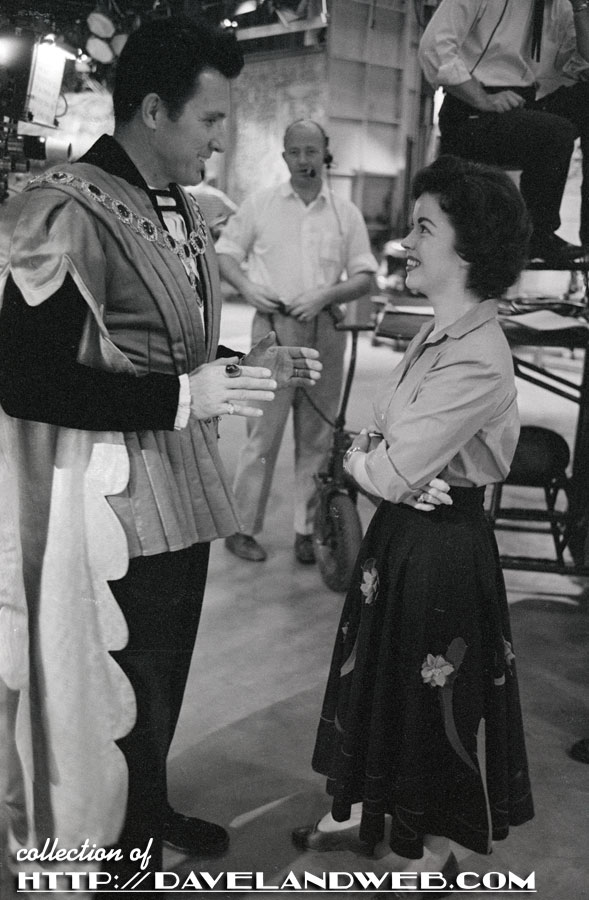 Surely you all know that John is singer Bonnie Raitt's father!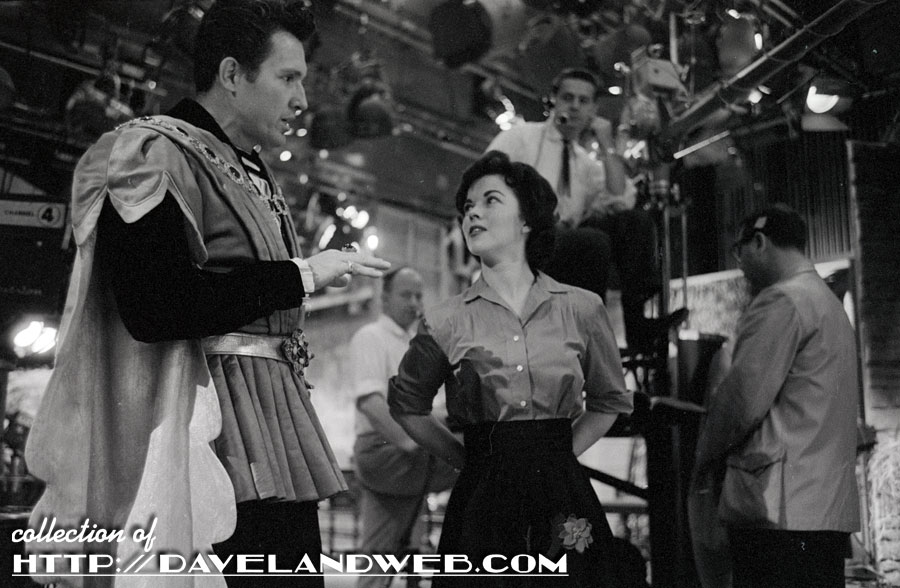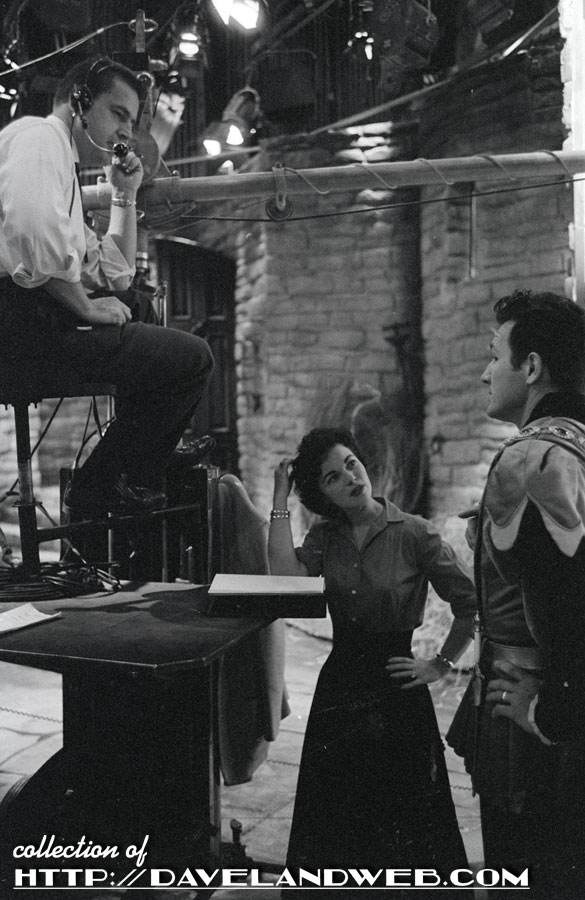 See more "Shirley Temple's Storybook" photos at my
main website.