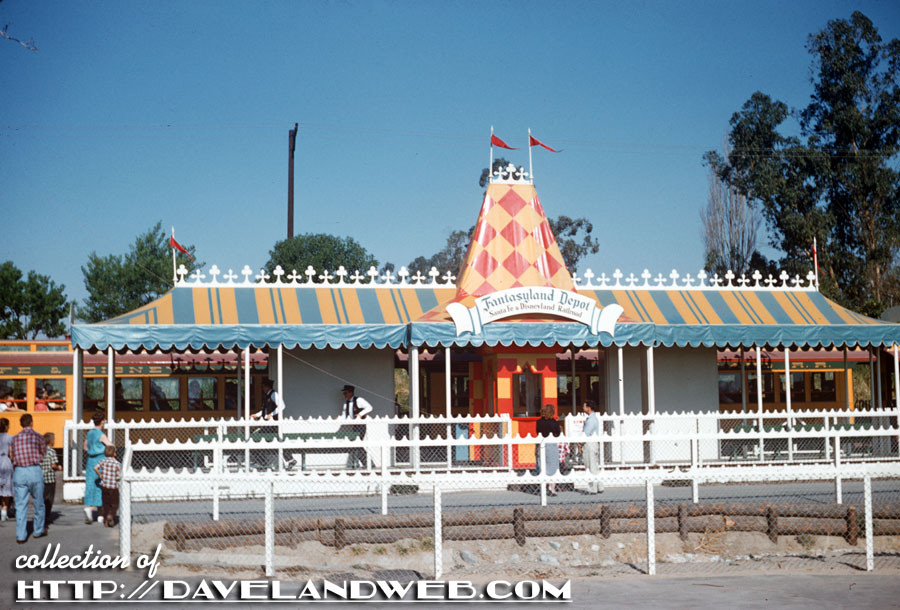 Sure it looks flat and cheaply made, but that's part of the charm of the original Fantasyland Depot. This rare image is the best one in my collection and I can't believe I was able to acquire it! Based on other slides in the set, it's most likely from 1956. I'd say a zoom in is definitely called for here!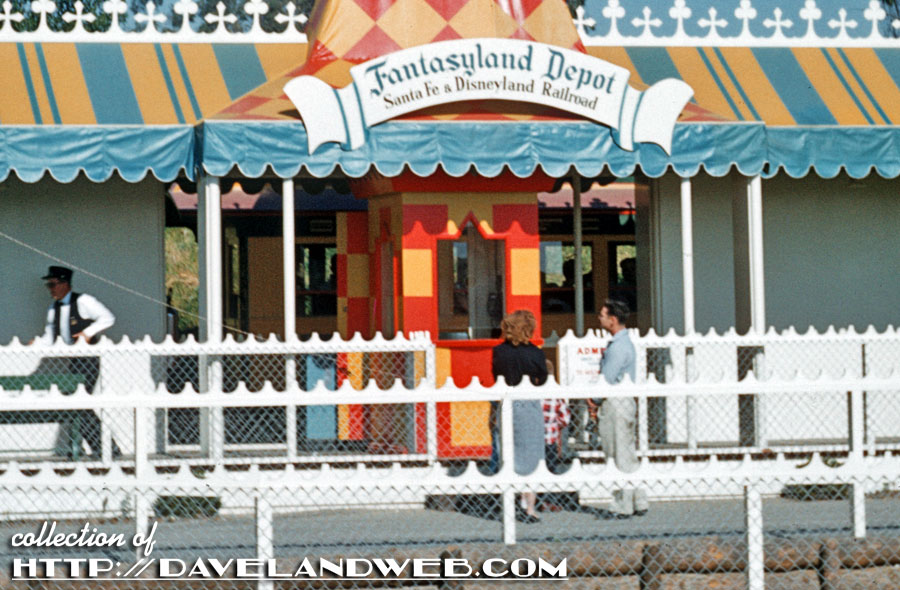 The colors and detail are so vibrant I almost feel like I could jump into this photo and board the train!
Here's a previously posted shot of the ticket booth: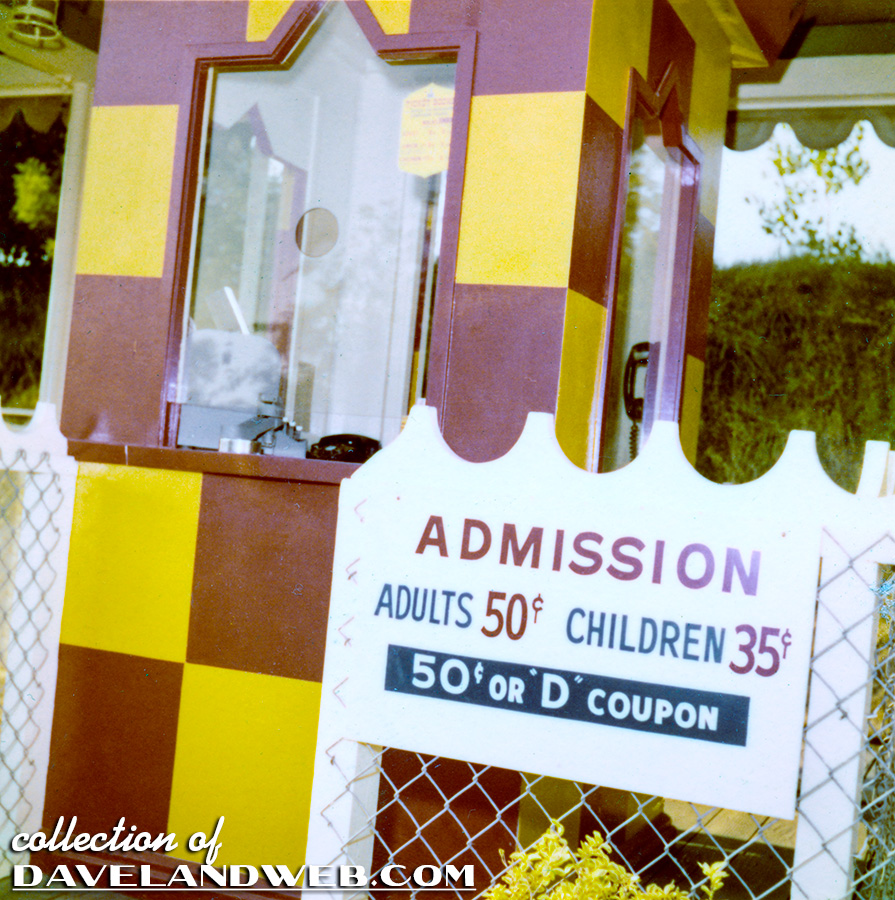 And what was once my best shot of the Depot. Oh how I love an upgrade!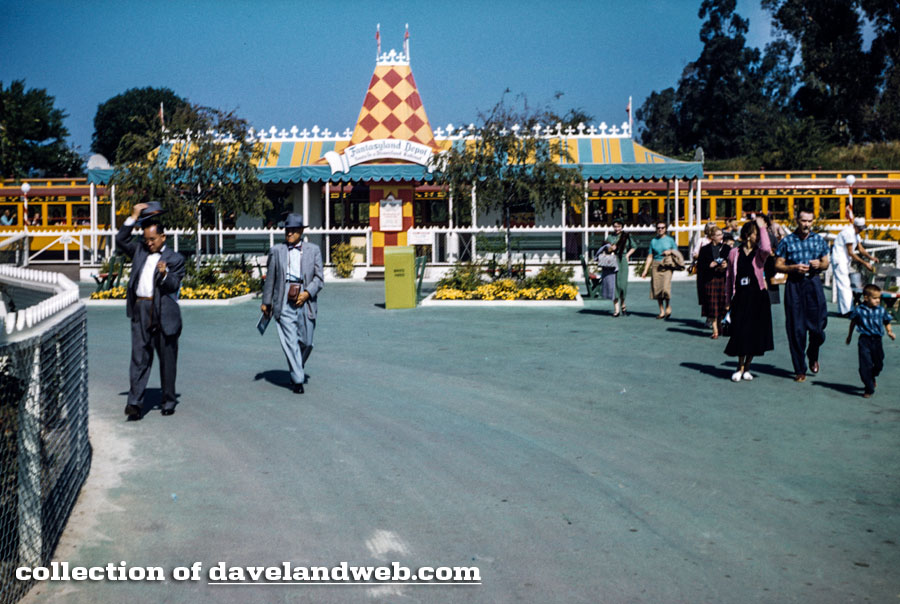 See more vintage Disneyland Fantasyland Depot photos at my
main website.