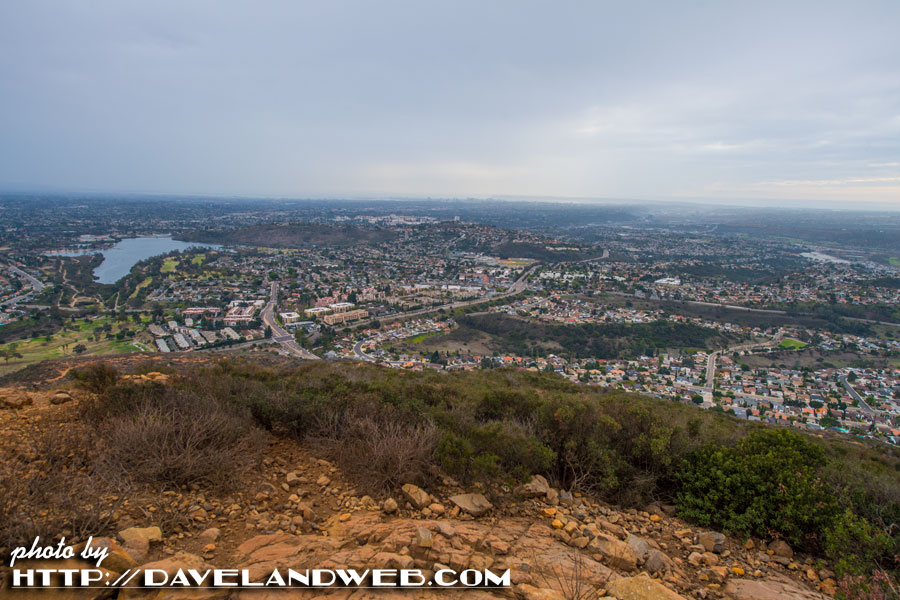 No time for a post yesterday, but today I will share what I did on Valentine's Day: a 1.5 mile trek up Cowles Mountain to photograph a proposal. I made it to the top in record time.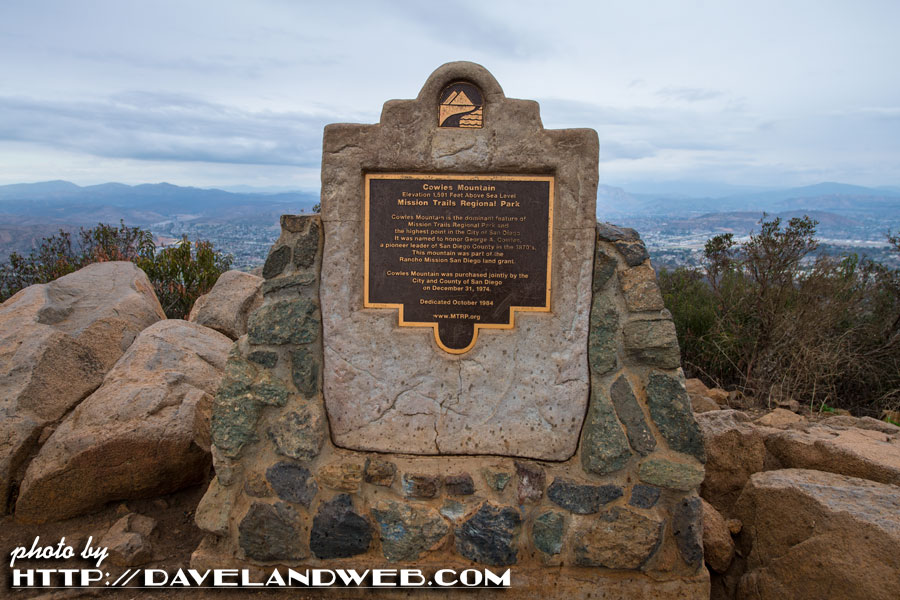 Since I beat the couple (and their dog) by almost an hour, I had plenty of time to hide in the bushes (she didn't know he was proposing) and look like a creeper all the while trying to keep myself and my camera dry from the rain. No, I haven't grown moobs...that's my camera under the coat.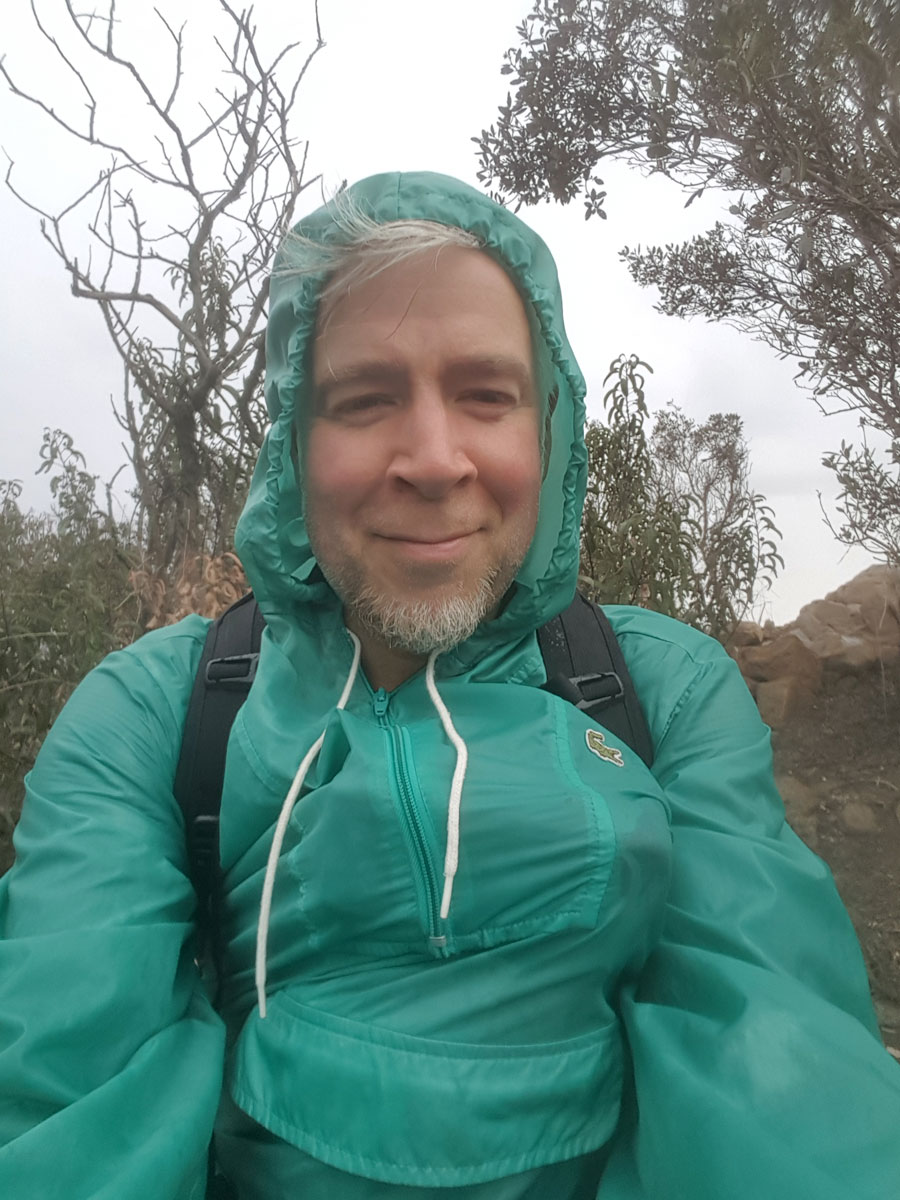 Thanks to the miracle of text Artie notified me when they arrived and I was able to move into position, all the while praying that Sarah wouldn't hear my camera shutter. Yes...it's that loud.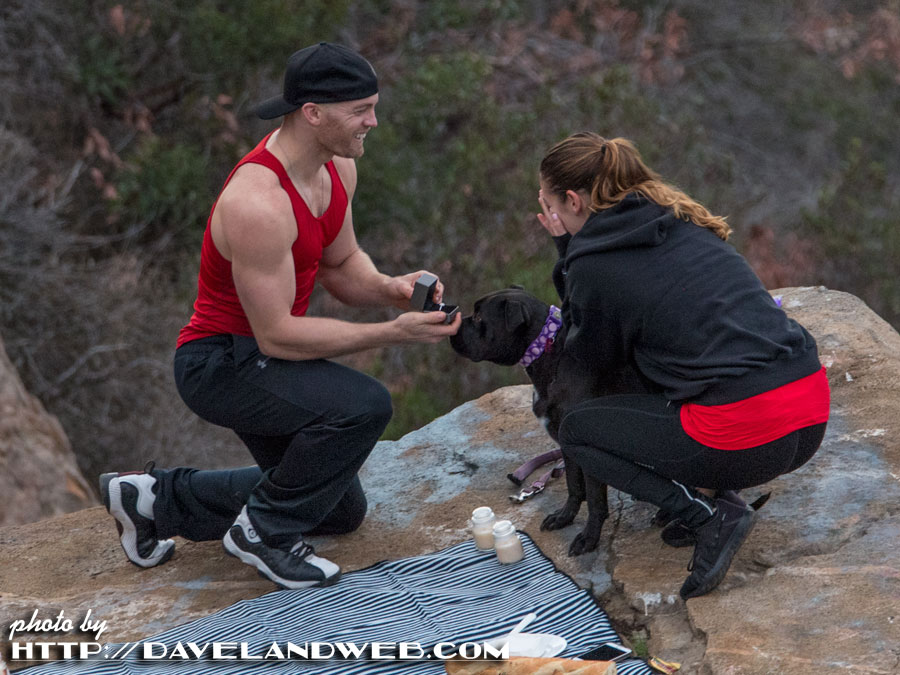 She didn't hear me, and of course she said "yes."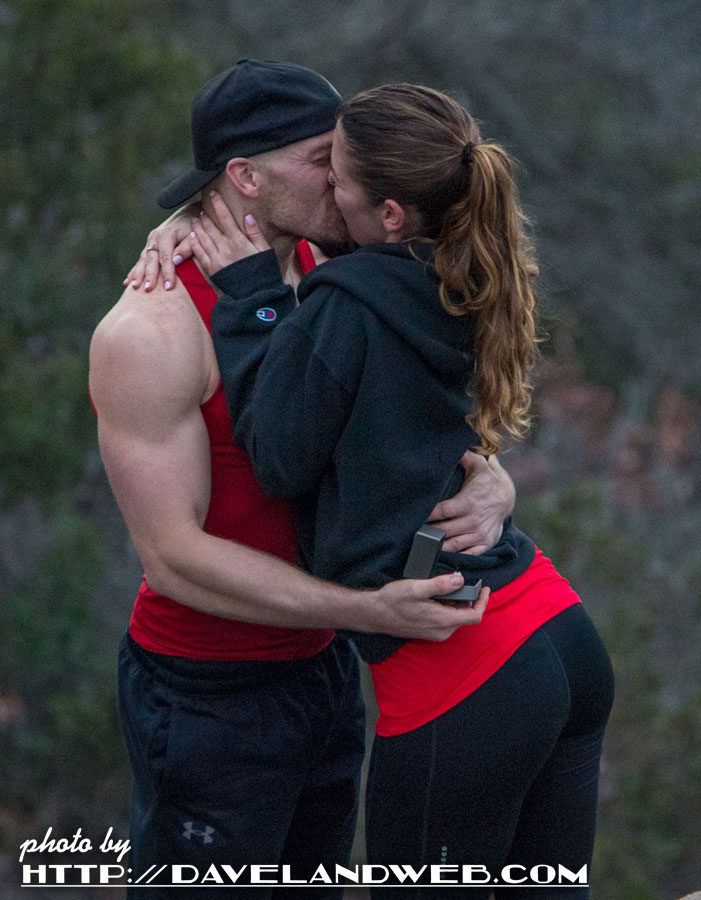 Slipping the ring on: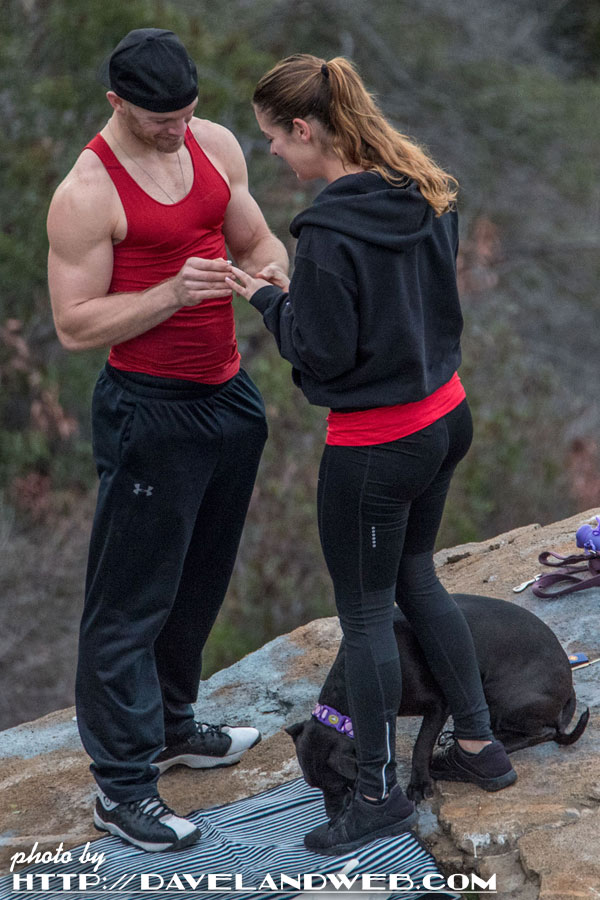 Once the surprise was over, I came down to their location to snap a few sunset shots. Fortunately the rain had stopped and nature provided the perfect backdrop for this amazing couple.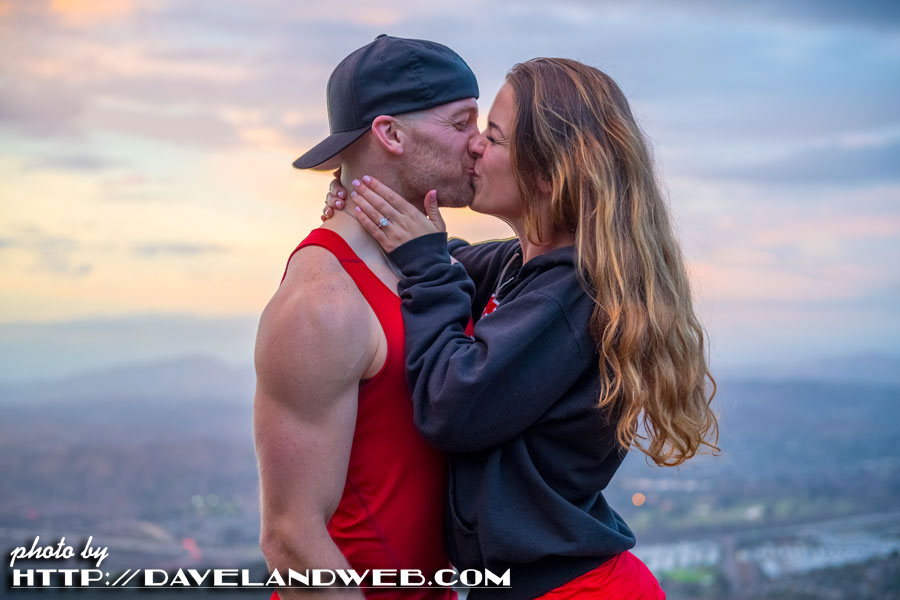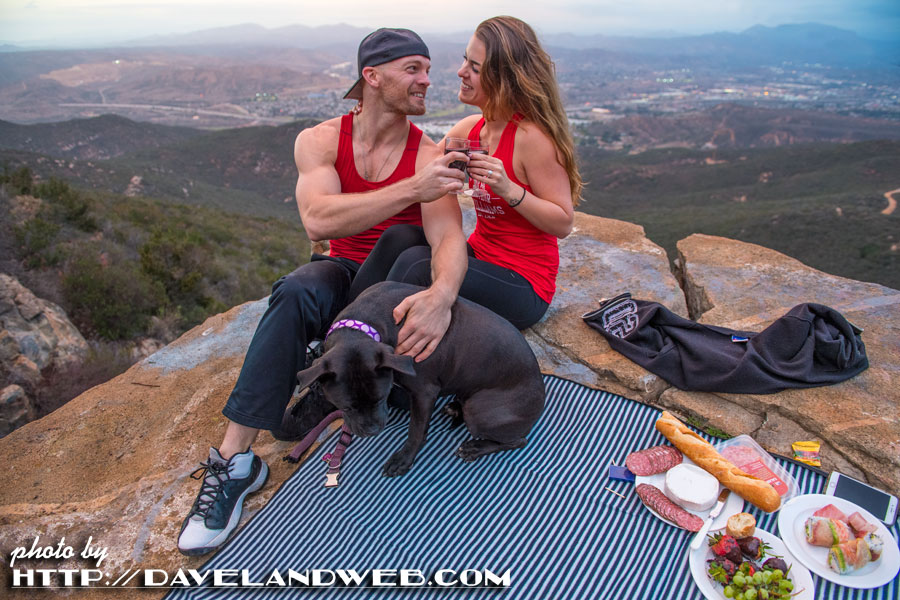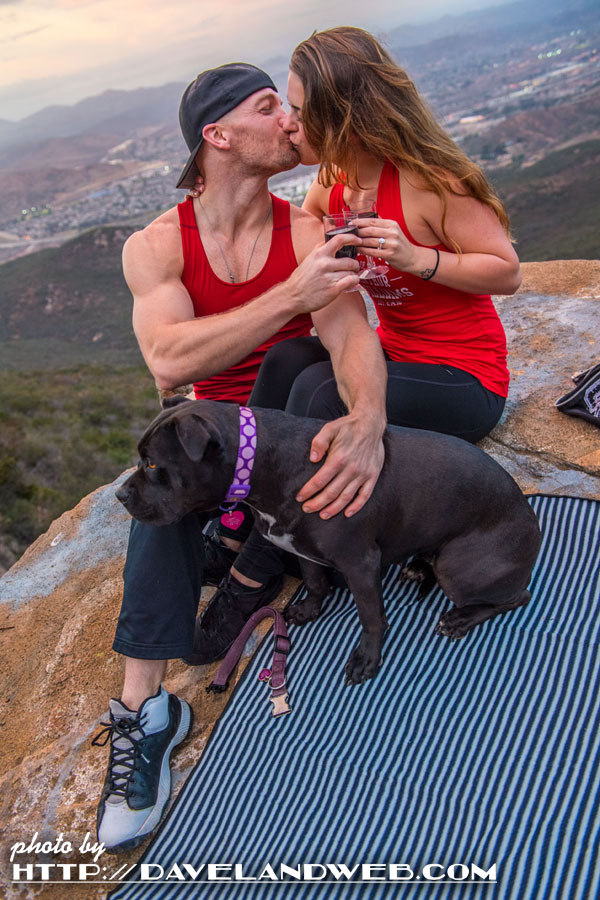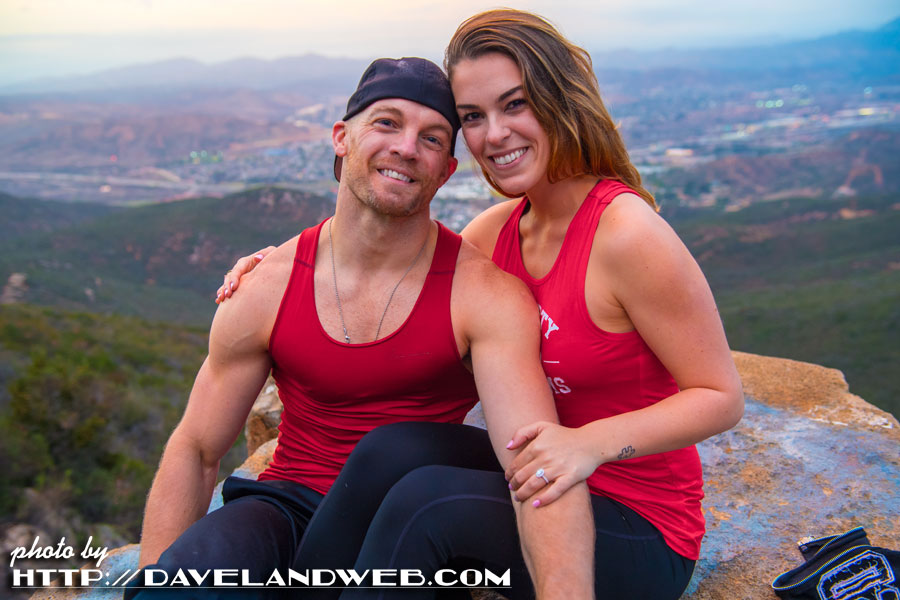 On the hike down, I stopped to shoot a few more sunset photos. What a breathtaking view.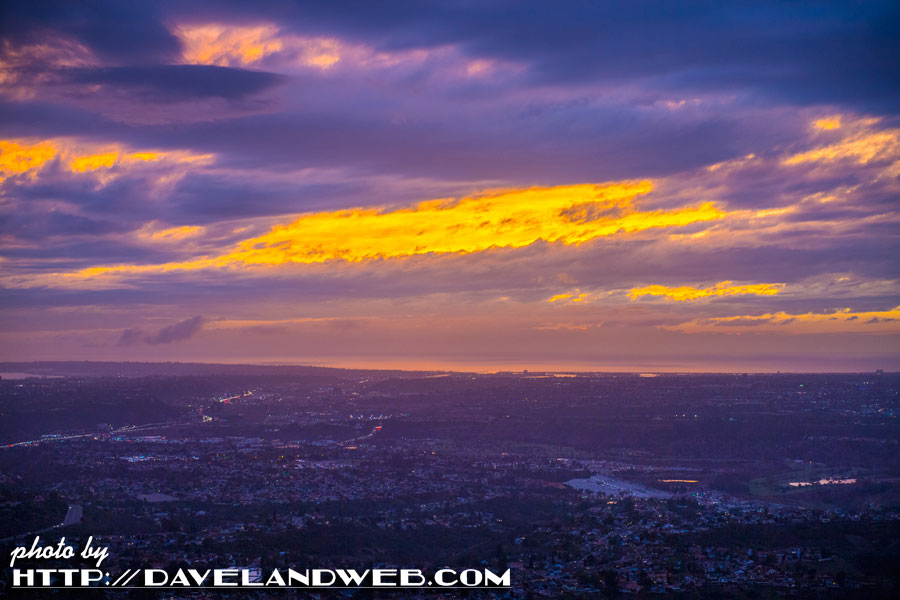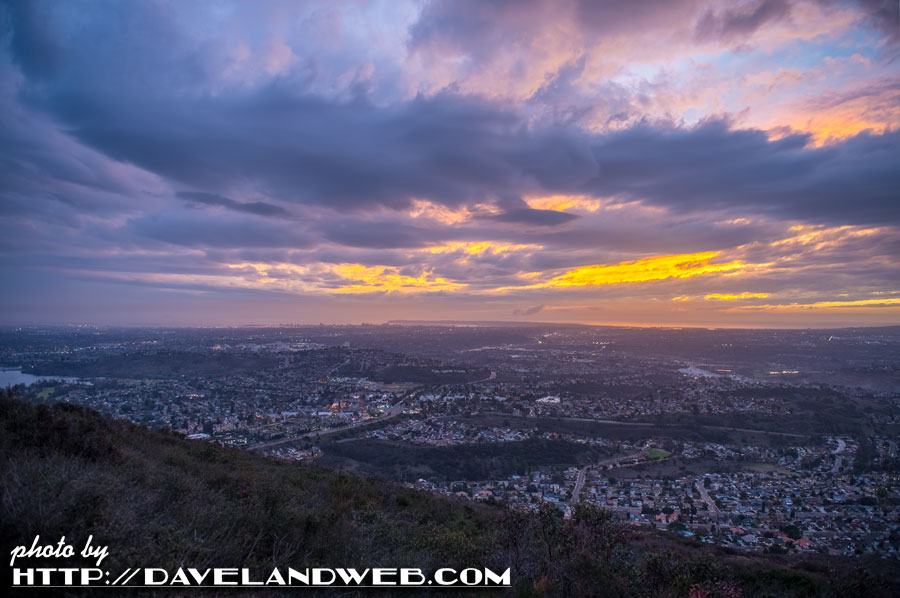 It had been almost 5 years since my last visit and hike to Cowles, when Willis (who was my Valentine this year) accompanied me. I am sure he was glad he didn't have to go this time!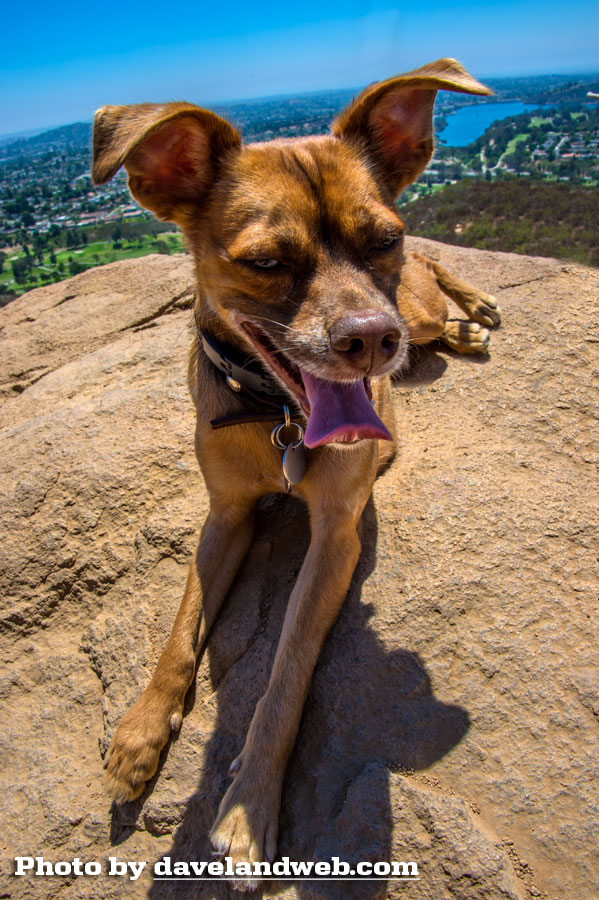 See more Cowles Mountain photos at my
main website..
Follow my Daveland updates on
Twitter
and view my most recent photos on
Flickr
&
Instagram
.