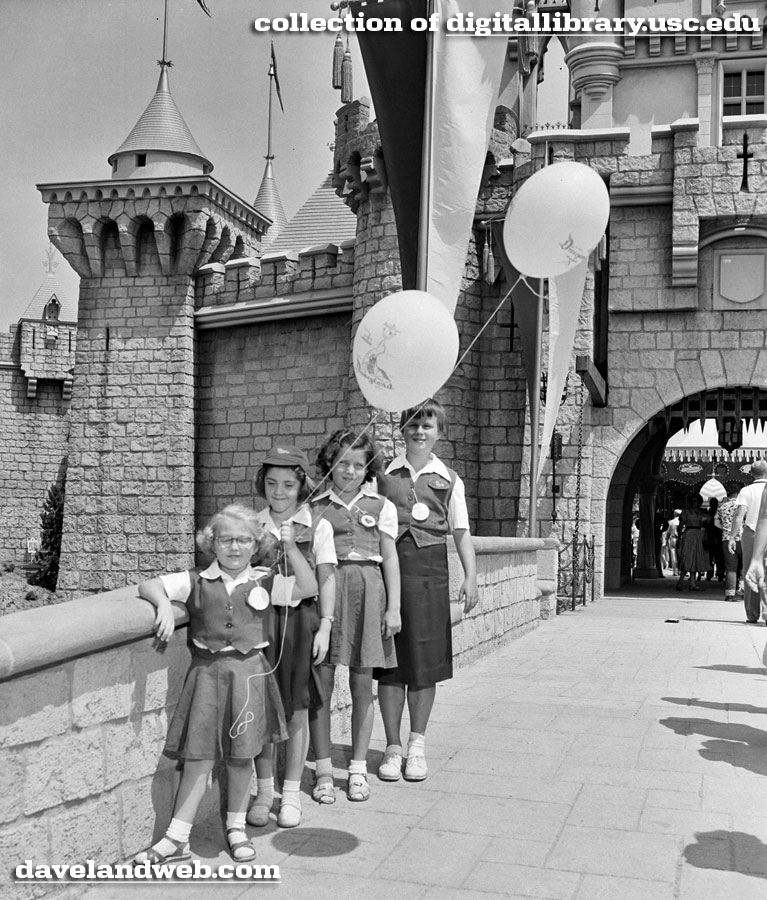 After a few heavy posts, I'll go a bit lighter today with an image from the
USC Digital Library
featuring the Los Angeles Area Camp Fire Girls from Alhambra District, July 30, 1955. The publicity caption reads:
Los Angeles Area Camp Fire Girls from the Alhambra District pause on the bridge in front of the Fairy Castle at Disneyland. Left to right: Sandra Ayers; Linda Webb; Sandra Smith; and Brenda Lewis, were among 200 girls given the day at Disneyland by the Camp Fire Girls for selling the most candy mints in the Camp Fire Girls' candy sale.
Have to zoom in for a closer look at the balloon, which features what appears to be a seal, balancing something on his nose. It almost looks like the Adventureland logo seen on The Wonderful World of Disney.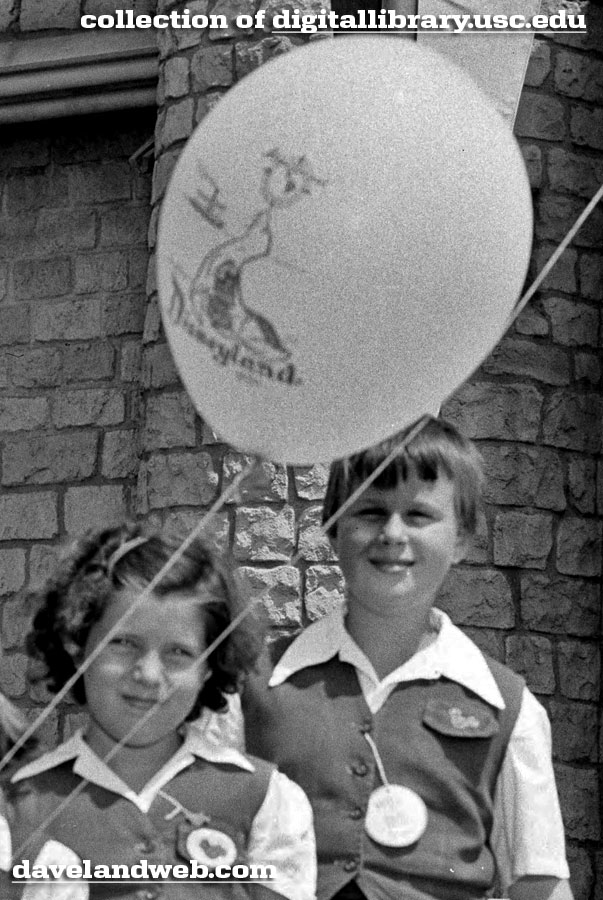 See more vintage Disneyland photos on my
main website.