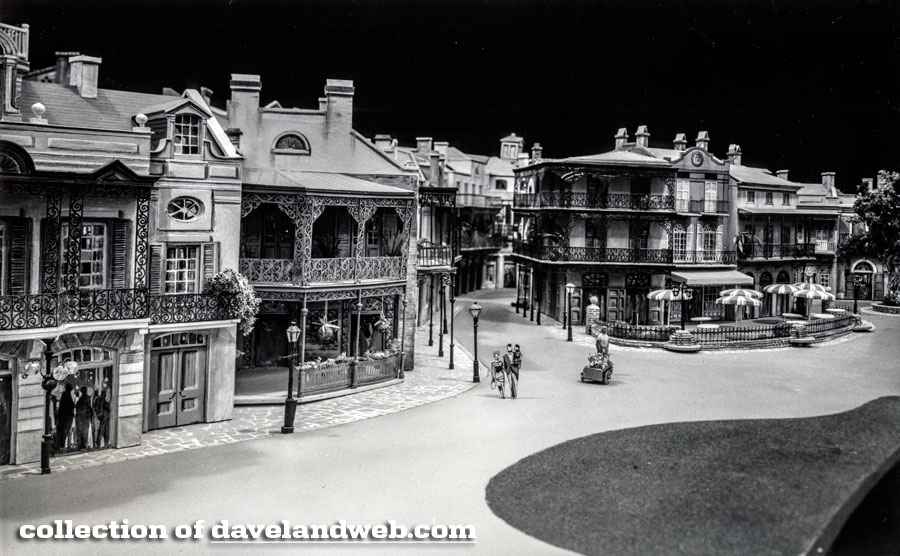 Sometimes when the idea well has gone dry, I visit
This Day In Disney History
for inspiration. Today, I was reminded that it is the anniversary of the opening of New Orleans Square, a 3 acre parcel that was once my very favorite land in the park. I have not been back since the completion of the Club 33 remodel, but based on the photos I have seen, the design perfection that Walt personally oversaw has been marred. Rather than focus on the current mess, today's post will celebrate The Court of Angels, that special corner of New Orleans Square, showing it from beginning to end. And yes, I mean end, as the regular ticket-buying guest can no longer experience its beauty.
A view of the original model for The Court of Angels: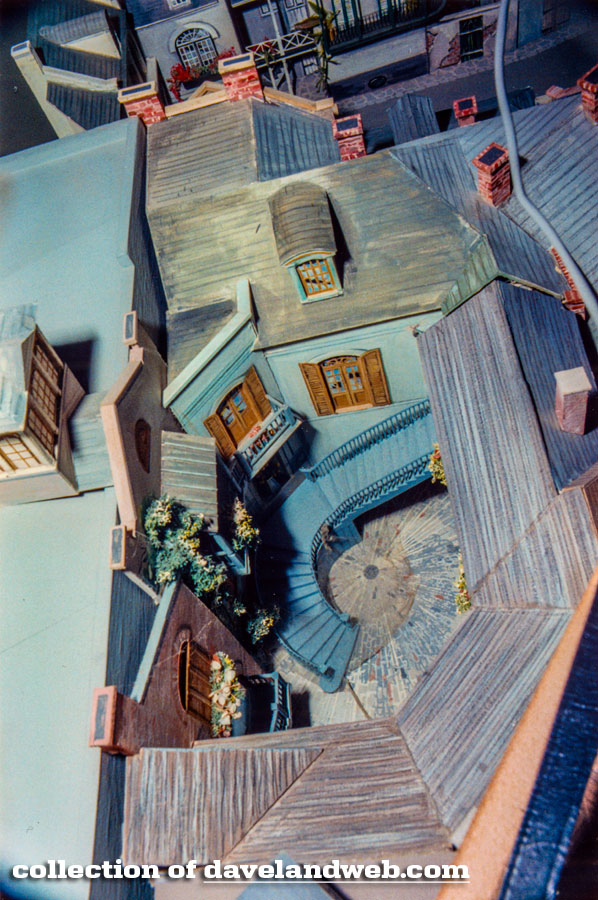 Here is a shot of New Orleans Square under construction: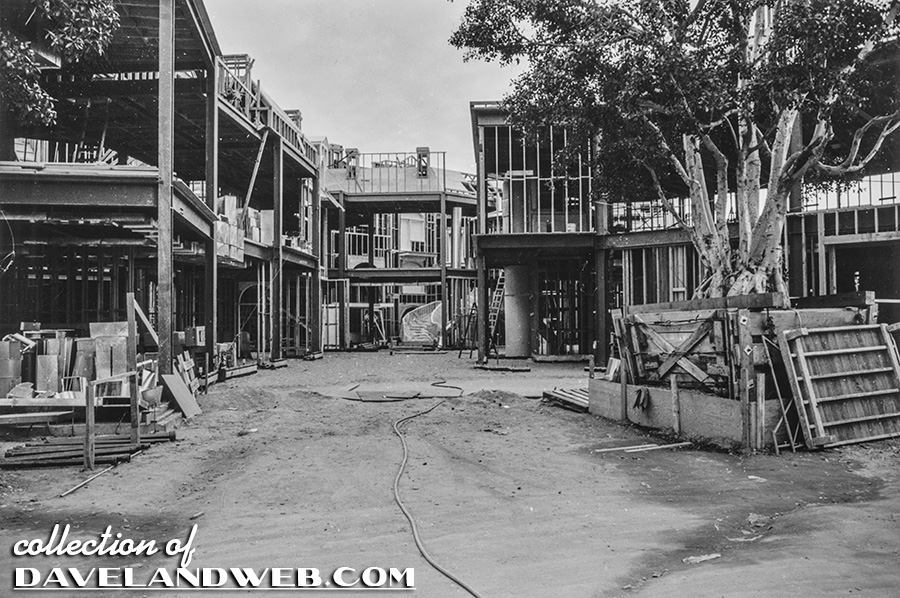 Zooming in, you can see the stairs still under wraps: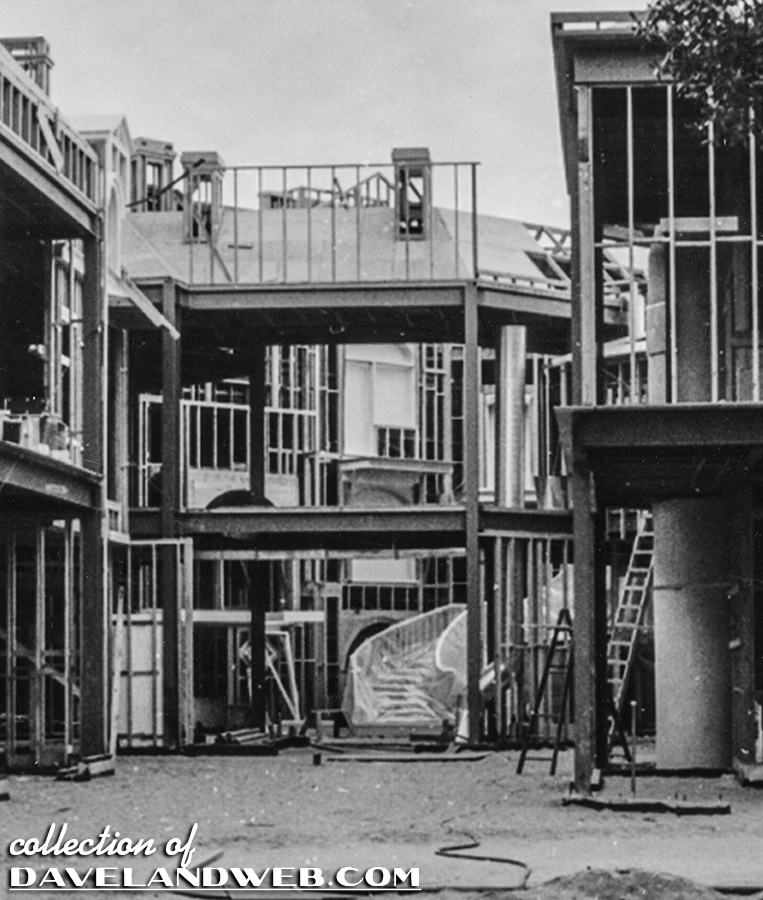 "I had the honor of standing next to Walt for the opening of New Orleans Square. His eyes missed no detail and he spoke of how he would improve on the concept. Accompanying us was the mayor of New Orleans." -1966 Disneyland Ambassador Connie Swanson
Here is New Orleans Square on opening day, with a gala celebration: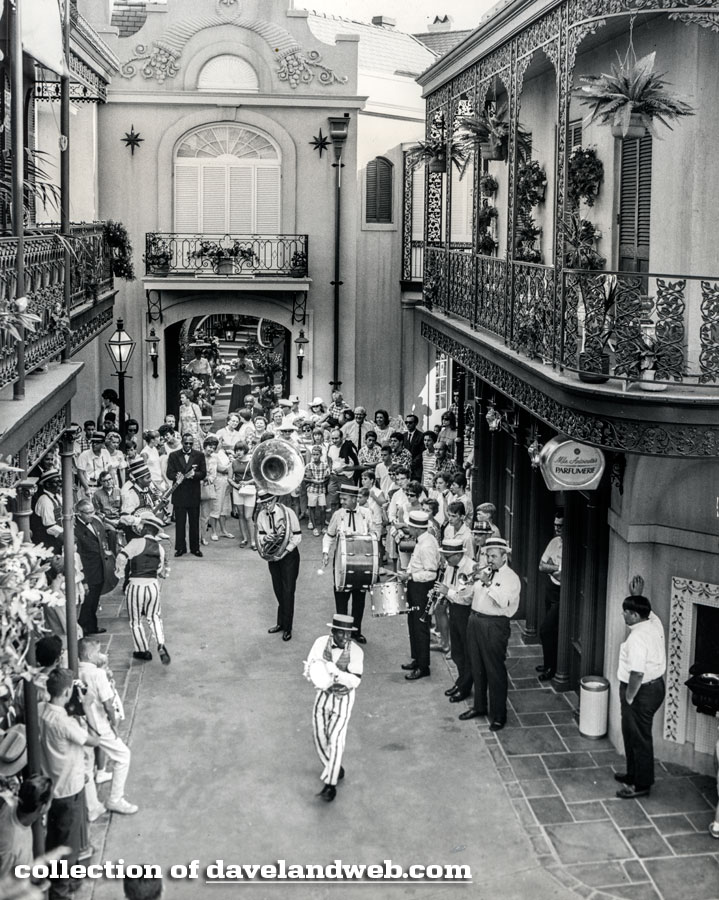 Zooming in for a closer view of the Court of Angels: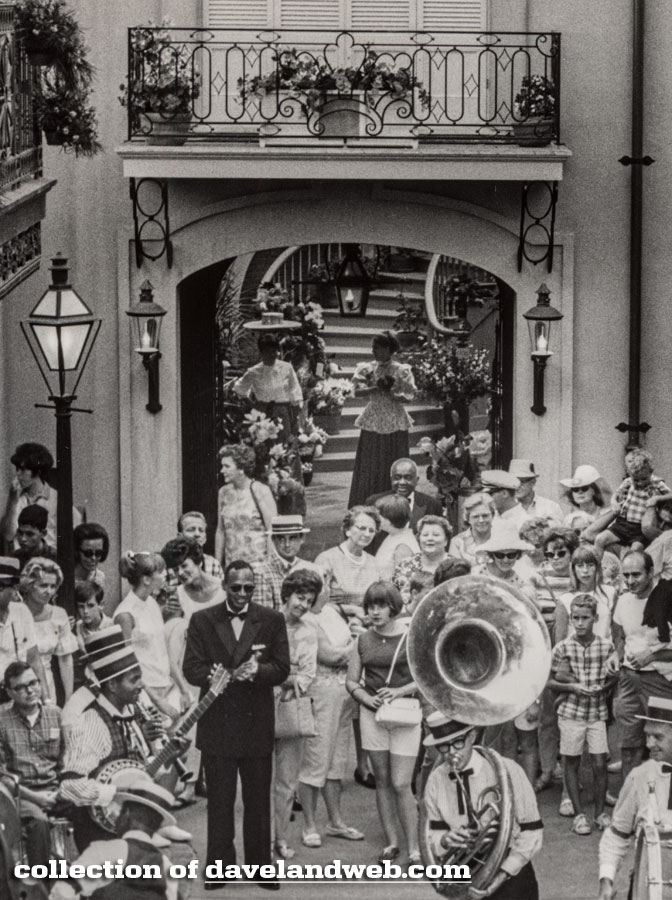 This staged publicity shot shows what a perfect place this area was for photos: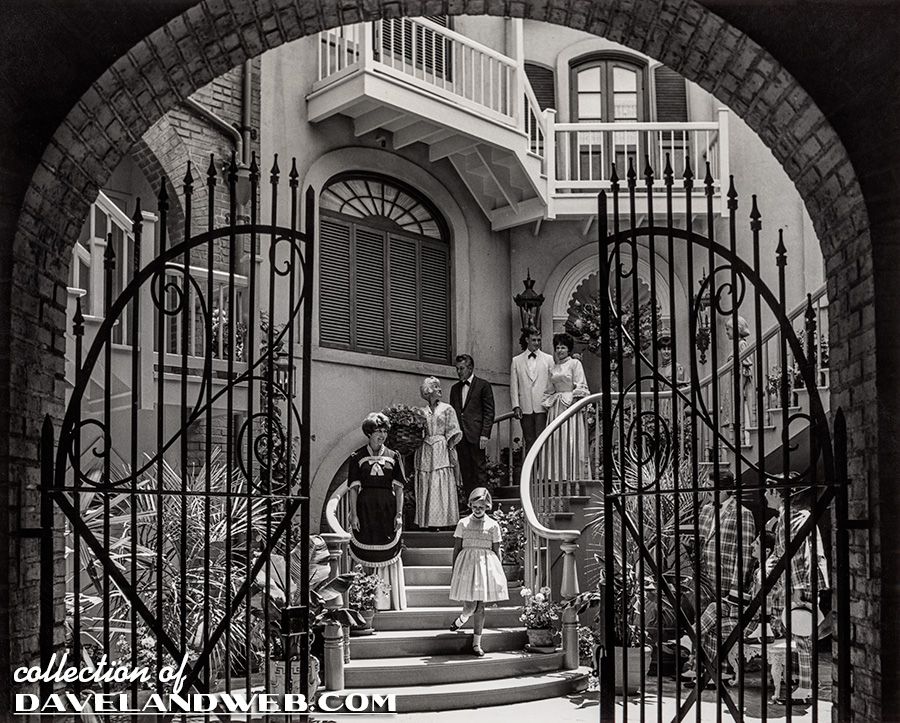 It didn't take long for guests to figure that out; here's an August 1981 shot of a lovely lady posing there.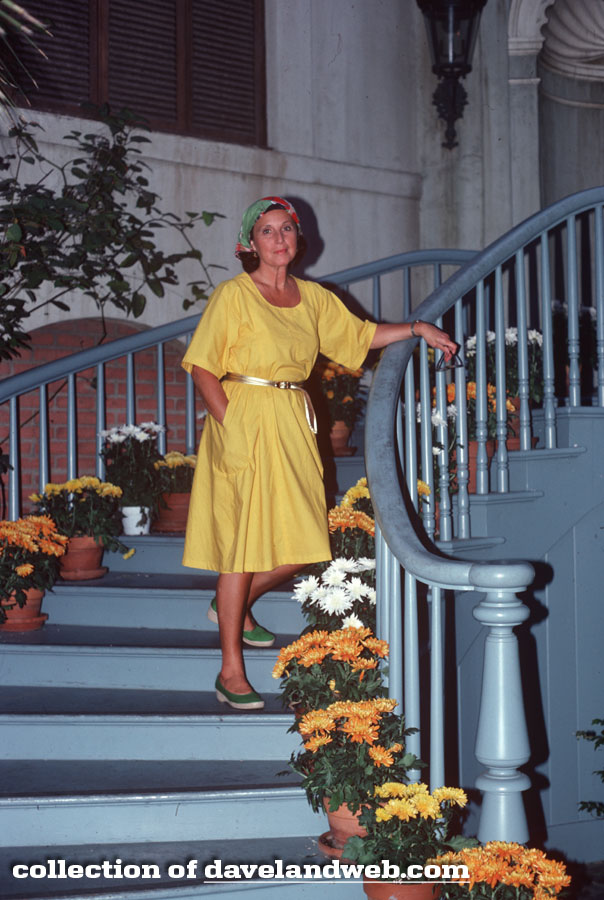 What made The Court of Angels so wonderful was that it always felt as if you had stumbled upon a very secret place. New Orleans Square (unlike its Louisiana namesake) has a number of curved streets with twists and turns, which makes it feel larger than it really is.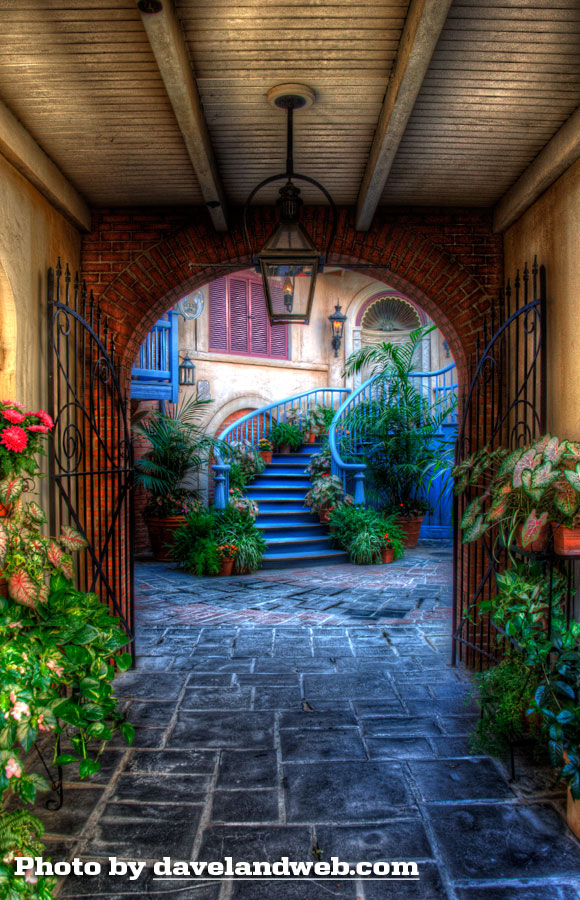 And once you enter, wow…what a gorgeous place.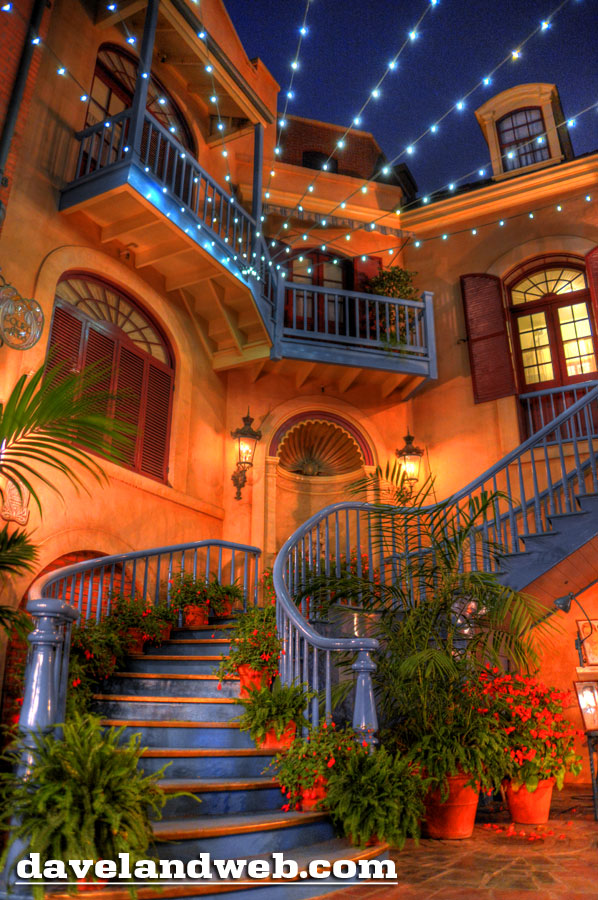 Now, blocked from view by a pair of poorly designed colored acrylic windows, it is gone for the masses.
At least I have my memories and my photos. Adieu, Court des Anges.
See more Daveland Disneyland Court of Angels photos at my
main website.
Follow my Daveland updates on
Twitter
and view my most recent photos on
Flickr
.