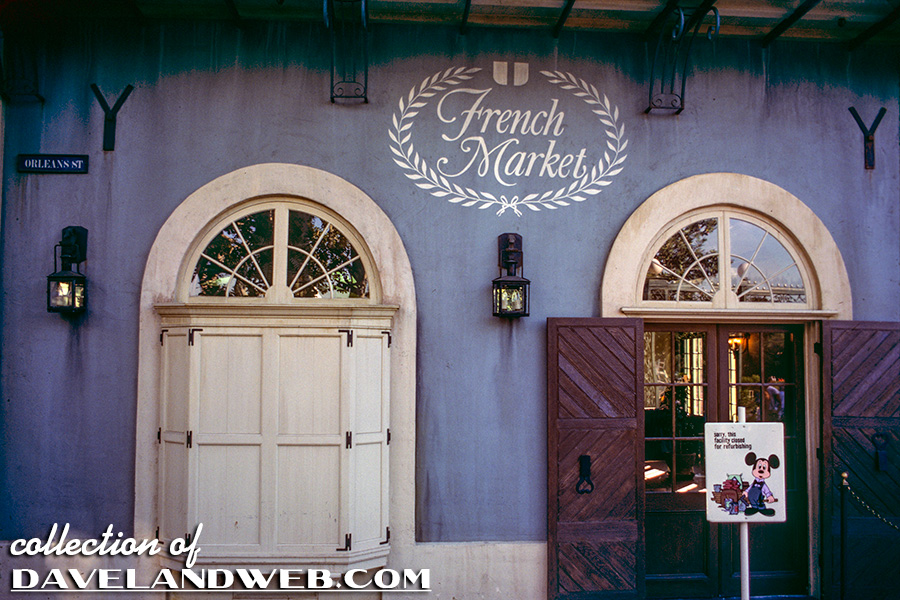 If yesterday's menu from The Riverbelle Terrace didn't appeal to you and you thought you'd try The French Market...well, back in April 1977, you'd be S.O.L.
Having the message of closure come from Mickey Mouse should help keep the profanities to a minimum.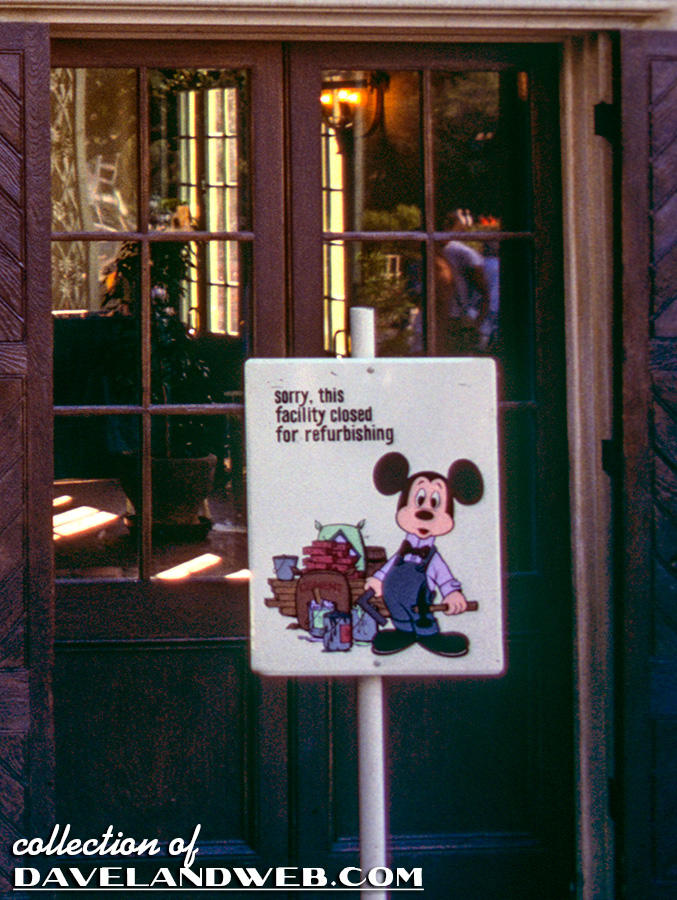 Here's how the entrance looks today: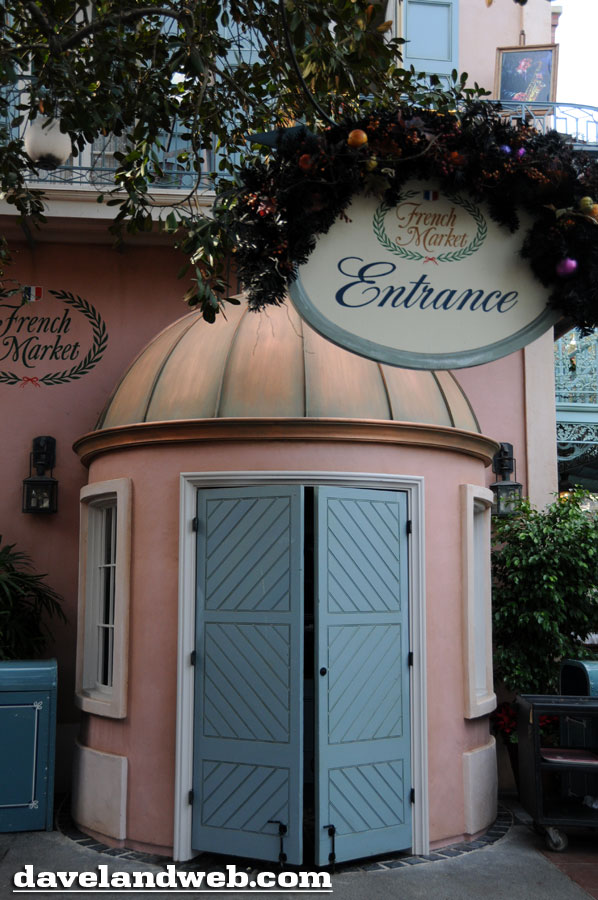 Heading back towards The Blue Bayou (hope you made a reservation!), we can get a good clear look at their menu.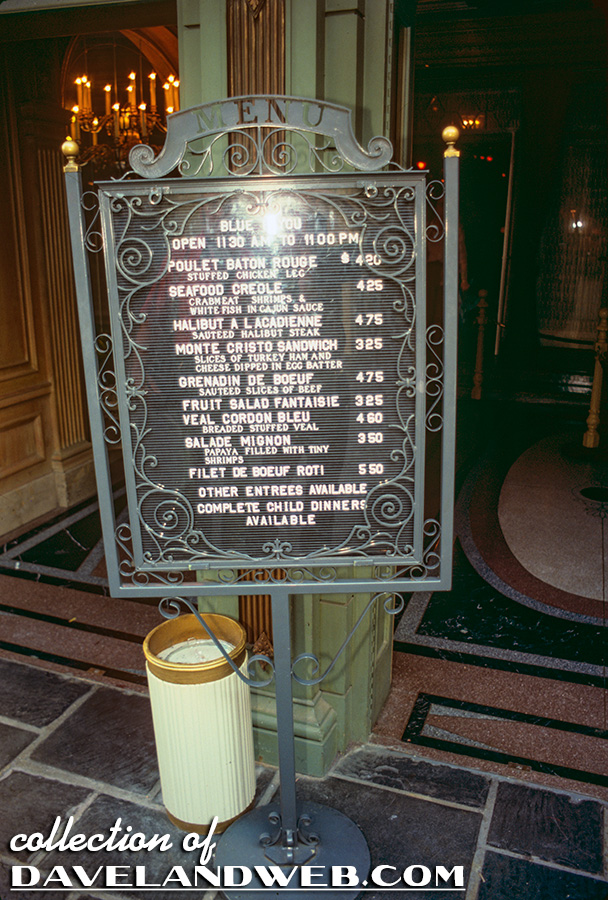 Here's a shot of the menu from August 1976; prices have gone up 25¢ on each entree, except for The Monte Cristo (15¢) and the two salads, which stayed the same (what a value—must have been a good year for farmers!).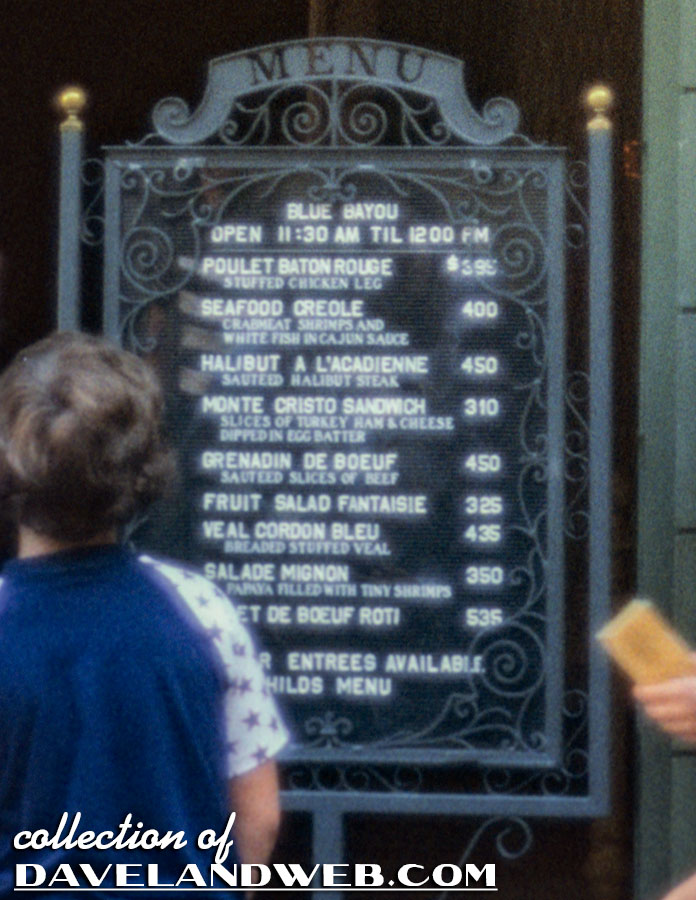 Today's lunch menu: one less item, and obviously higher prices. Say it isn't so, Mickey!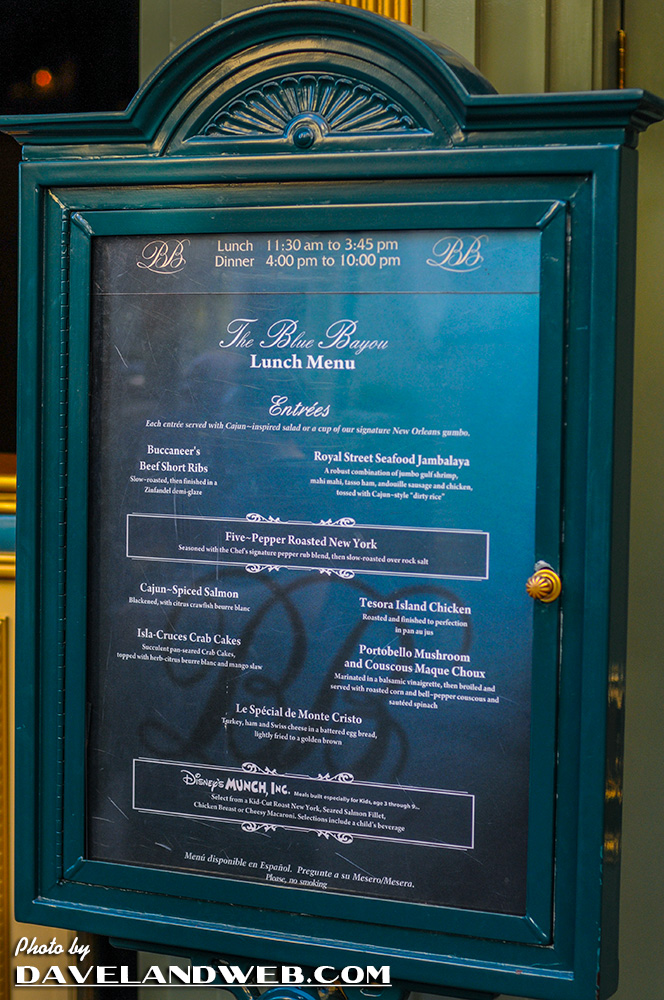 An exterior shot of the Bayou; high prices or not, it's still a Disneyland Dining fave for me!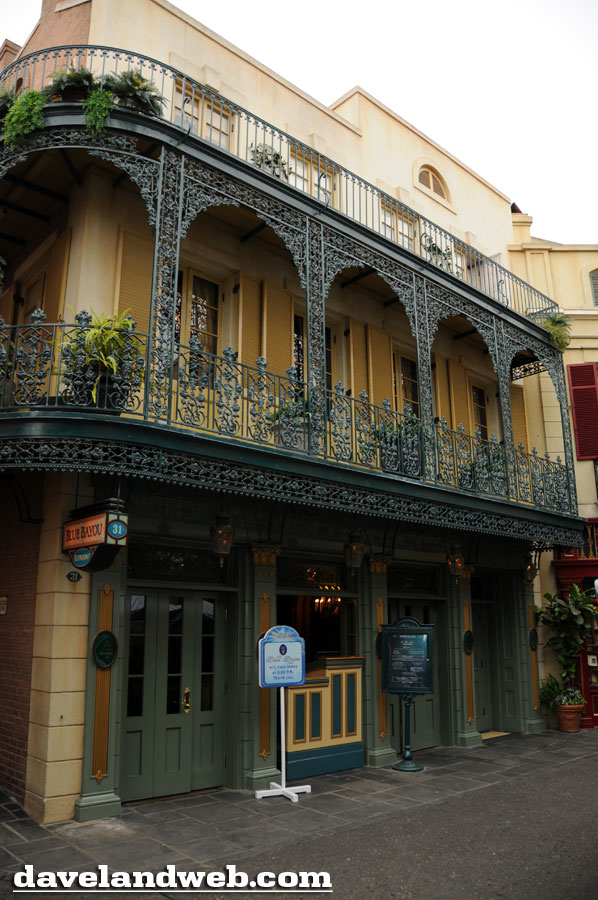 See more vintage and contemporary Disneyland New Orleans Square photos at
my main website.