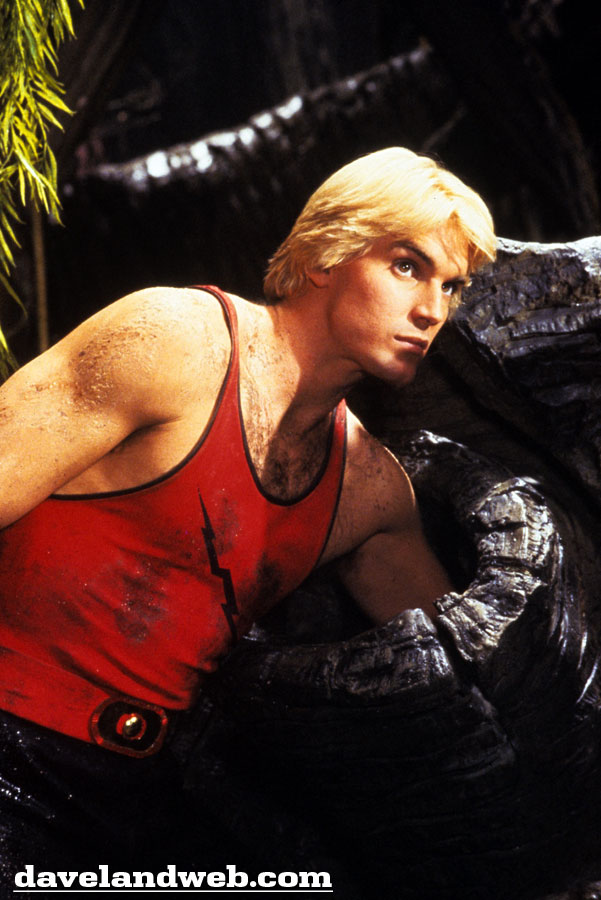 The original "Flash Gordon" from the 1930's starred Buster Crabbe, and was unintentionally campy. The 1980 version was produced by Dino "It Ain't Done Til It's Overdone" De Laurentiis (remember his "King Kong" remake? Urp!) and was intentionally campy...or at least it appears to be! The screenplay was written by Lorenzo Semple Jr., who was no stranger to camp, as he wrote many of the 1960's "Batman" TV episodes. For extra good campy measure, the rock group Queen did the soundtrack—and what an earful that is! You'll have a hard time getting the theme song out of your head after watching this. Made with the intention of doing sequels, it was a bomb at the box office which killed any future hope of that ever happening. Adding notoriety to this flick, the lead, Sam Jones, had also posed for Playgirl previously under a different name.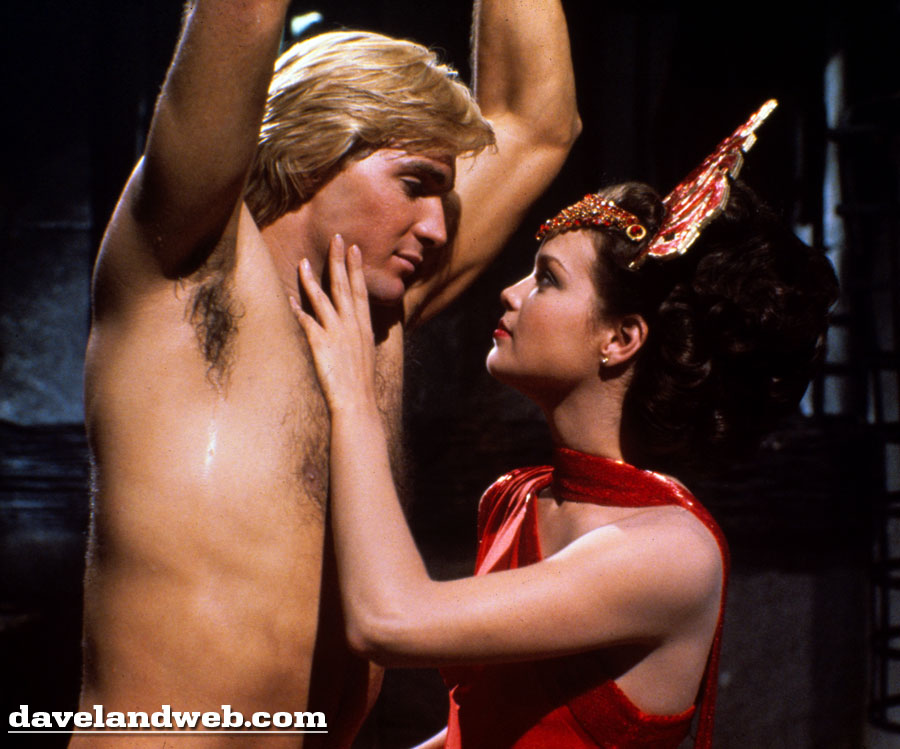 Obviously this version was a little racier than the original!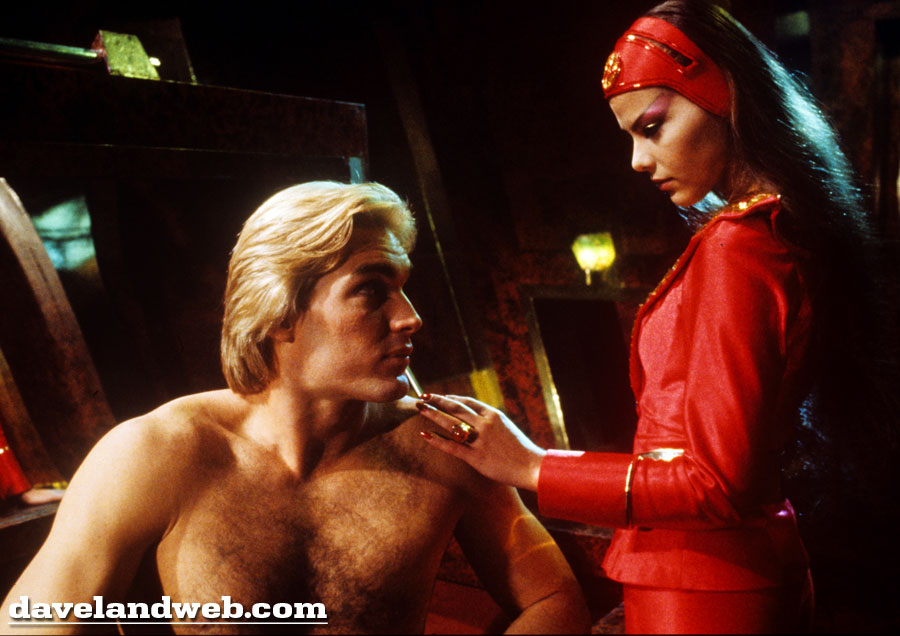 Over the years, this movie has developed somewhat of a cult-type following. In fact, it has even made it to Blu-ray! To see more Hollywood Movie and TV photos, visit
my main website
.