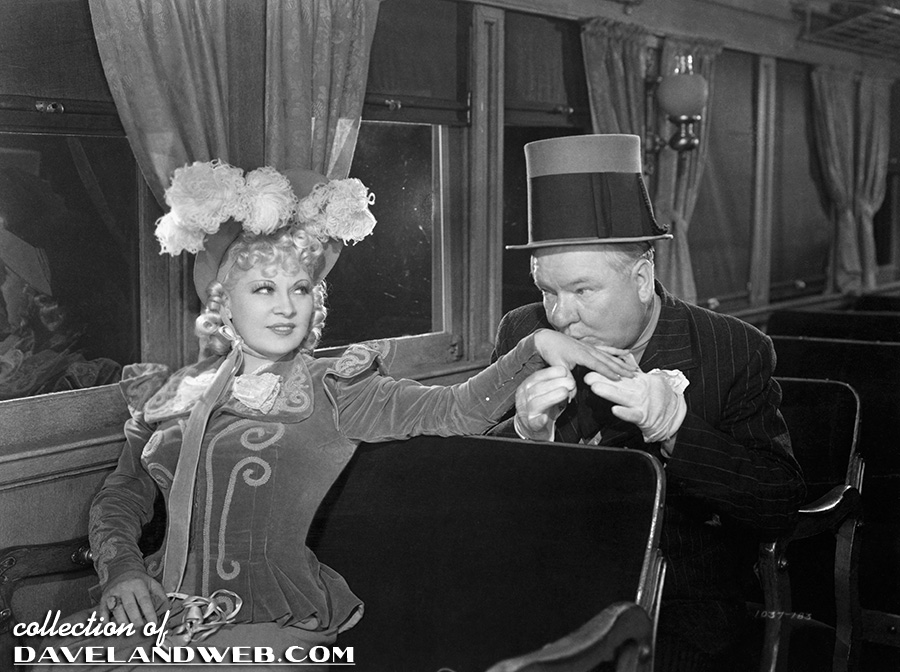 Mae West was a classic broke-the-mold kind of star during the 1930's and 40's. She pushed the boundaries of sexuality on both the stage and the silver screen. Without Mae, there would be no Madonna. One of her most famous roles was Miss Flower Belle Lee in the 1940 comedy, "My Little Chickadee," starring W.C. Fields. Some of her famous double entendres are featured in this movie:
Judge: Are you trying to show contempt for this court?
Flower Belle: No... I'm doin' my best to hide it!
***
Wayne Carter: Spring is the time for love.
Flower Belle Lee: What's the matter with the rest of the year?
In the 1950s, with her film career in the pits, Mae took her act to Vegas. Singing while surrounded by bodybuilders, Mae continued to become an even bigger caricature of her former self. Mae was not a small woman, but with the right costumes, stances, and vocal magic, Mae looked like a voluptuous Amazon. Blonde bombshell Jayne Mansfield met and later married one of West's muscle men, a former Mr. Universe, Mickey Hargitay.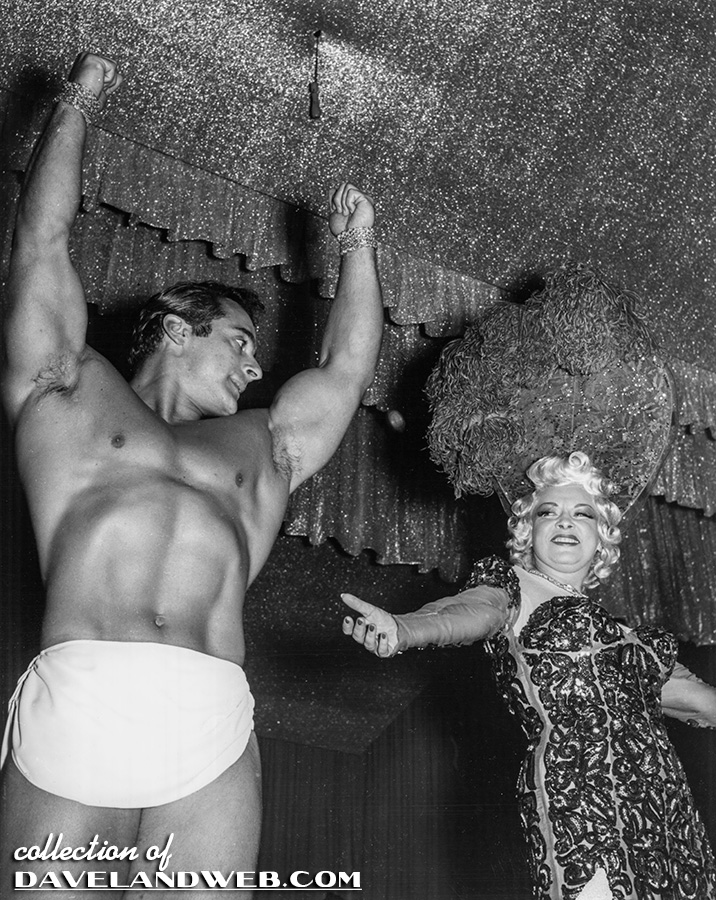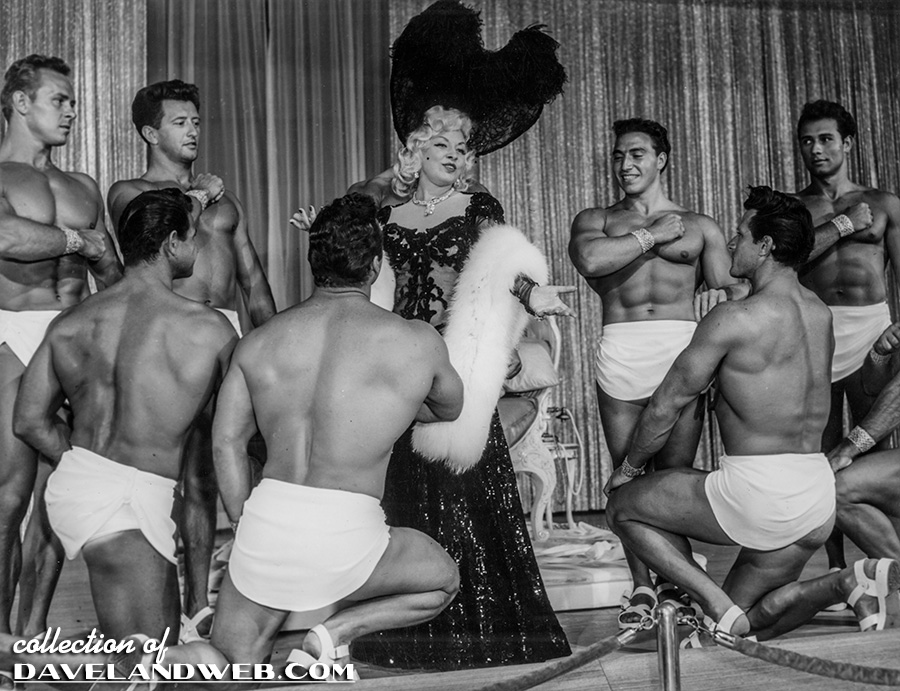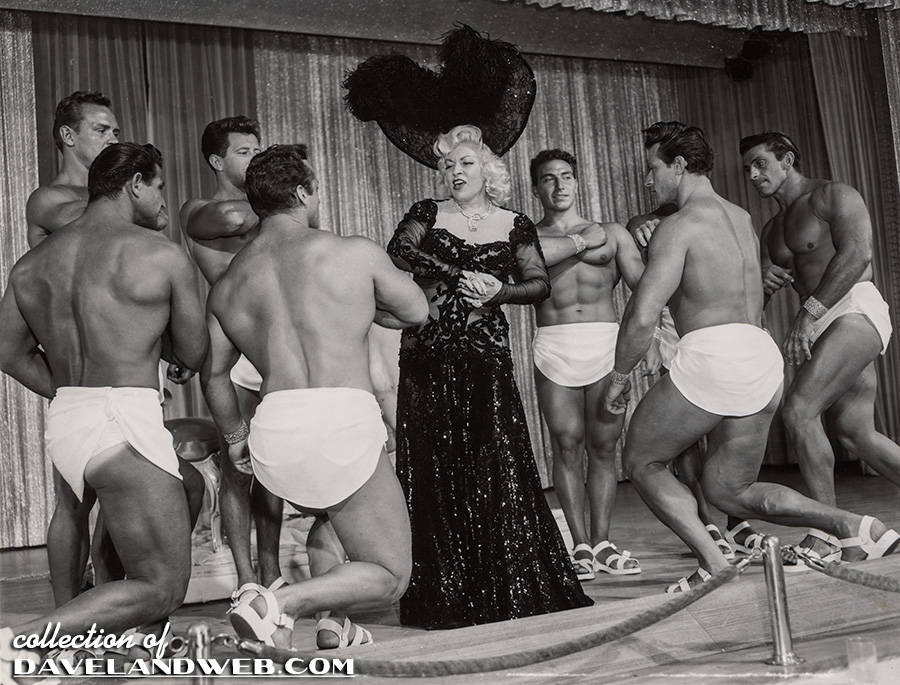 Mae's final film, "Sextette" (1978), was her last movie and released two years before her passing (at age 87). It's a wacky star-filled swan song for West, who looks more like something out of Madame Tussaud's than anything that is living and breathing.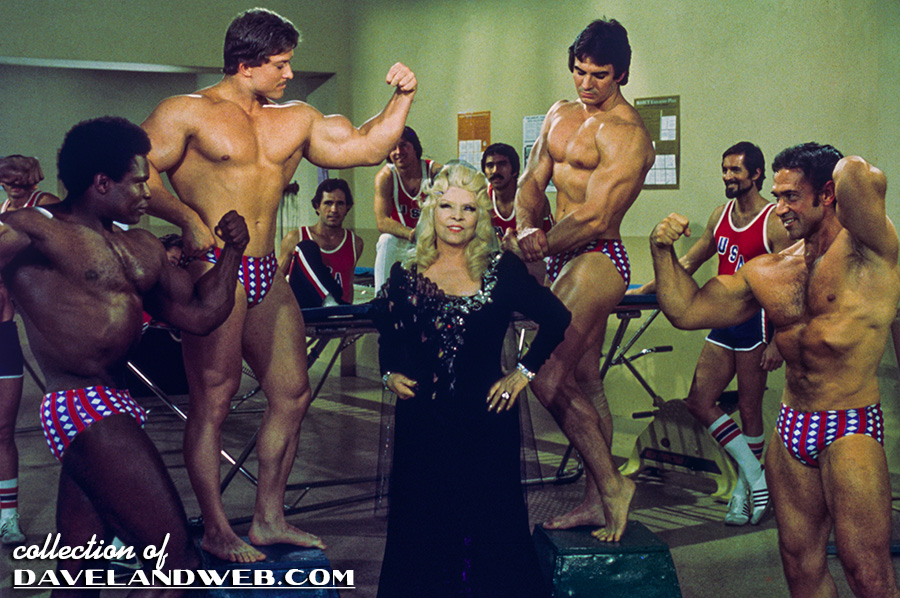 To see more Hollywood Movie & TV photos, visit my regular
website
.