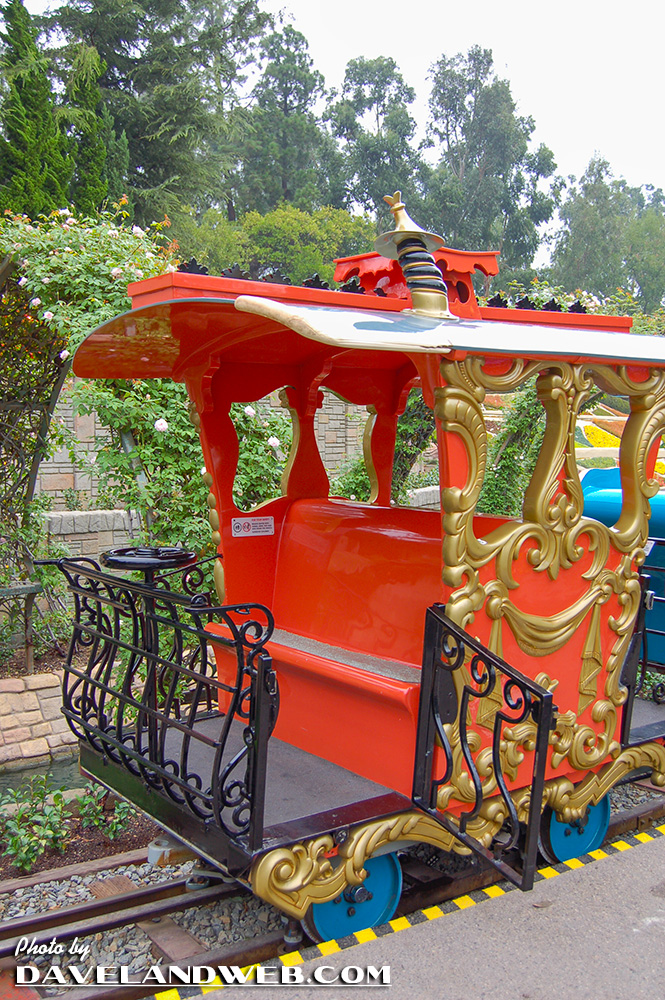 Today's post will focus on 3 areas of the park that I don't always get the chance to visit. Last Saturday morning, the park opened at 7am because of the premiere; thanks to that, I was able to ride on the caboose of Casey Junior. For someone who likes to take photos, this is much better than being crammed into a Storybook Land boat!
I think I can almost hear Casey now: "I think I can I think I can..."
With a REAL good imagination you can feel the chain tug, too, as the cars feel the strain of the uphill climb.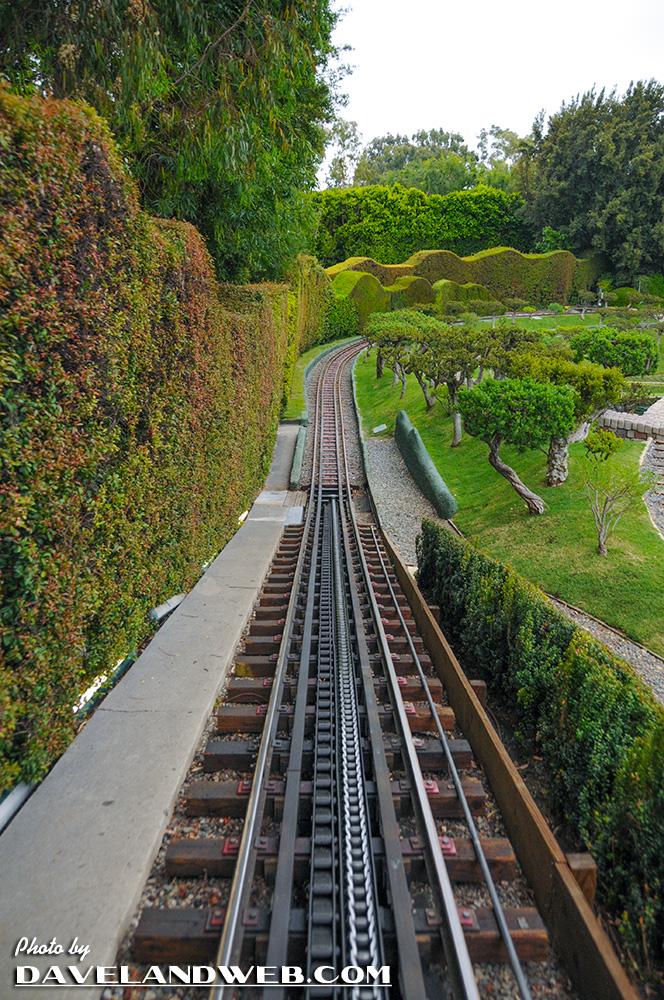 Going uphill took a lot of testing for little Casey!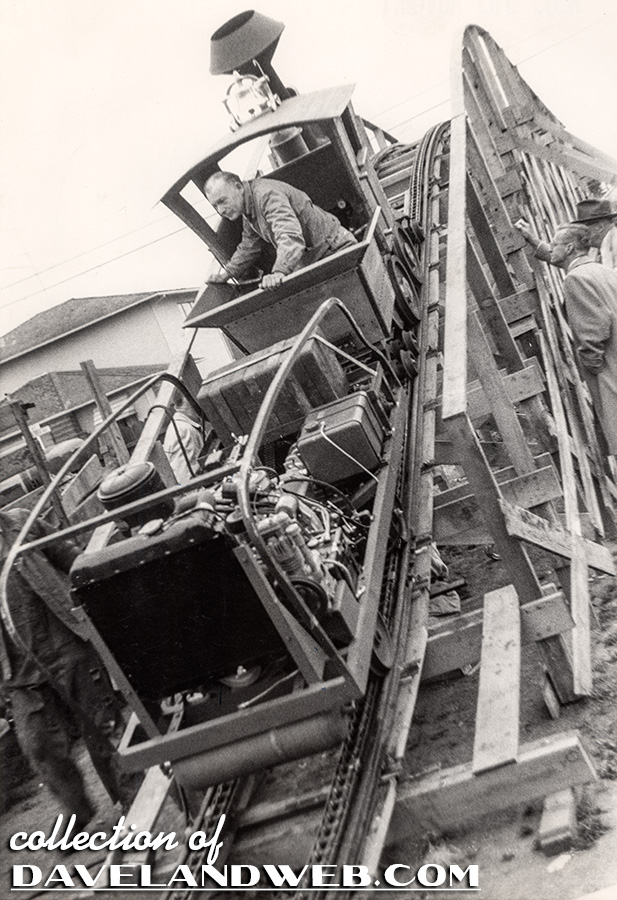 But I digress...back to the backseat journey. I am fascinated by miniatures; therefore, Casey and Storybook Land absolutely blow me away every time. Imagineers could have gotten away without creating a fraction of the details that one sees in the buildings and landscapes created to represent the classic Disney animated films.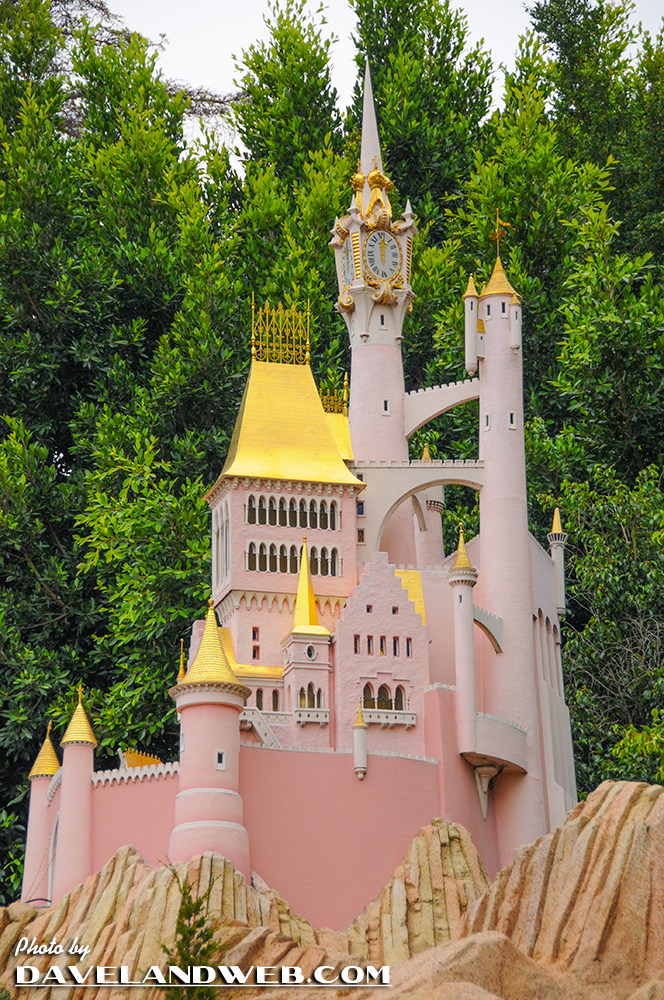 Check out the light fixtures, roofing tiles, and hand lettering on the village where Pinocchio and Gepetto live: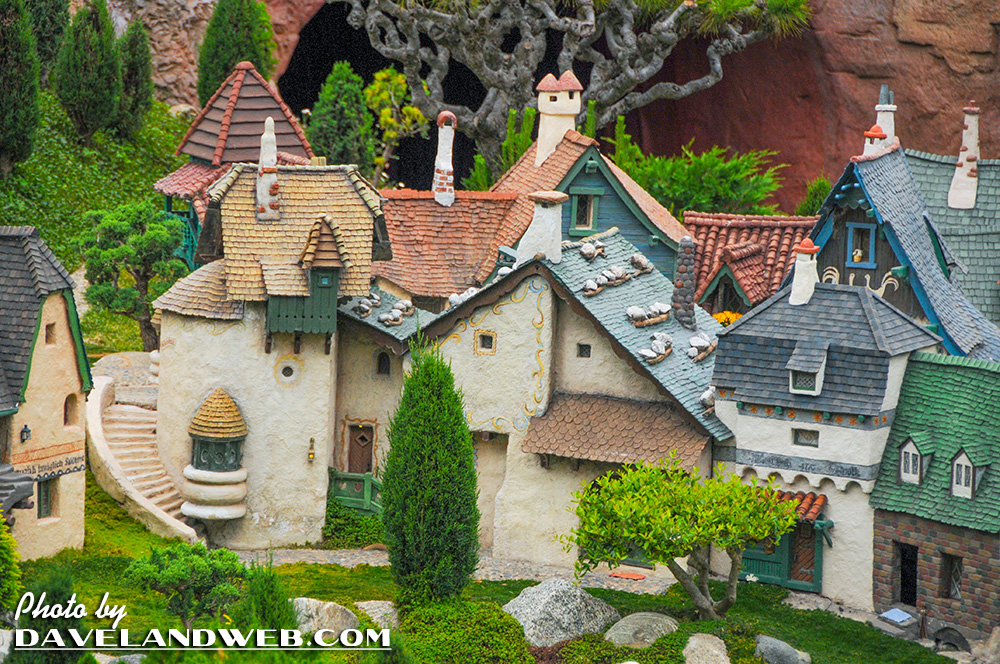 This is one of my faves; especially the leaded stained glass windows by Harriet Burns: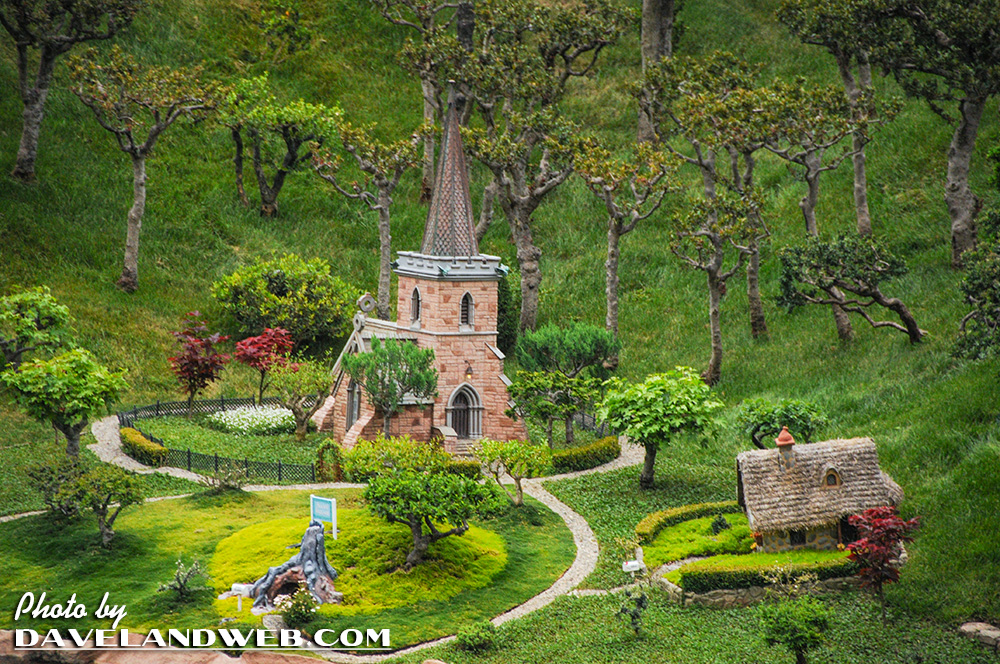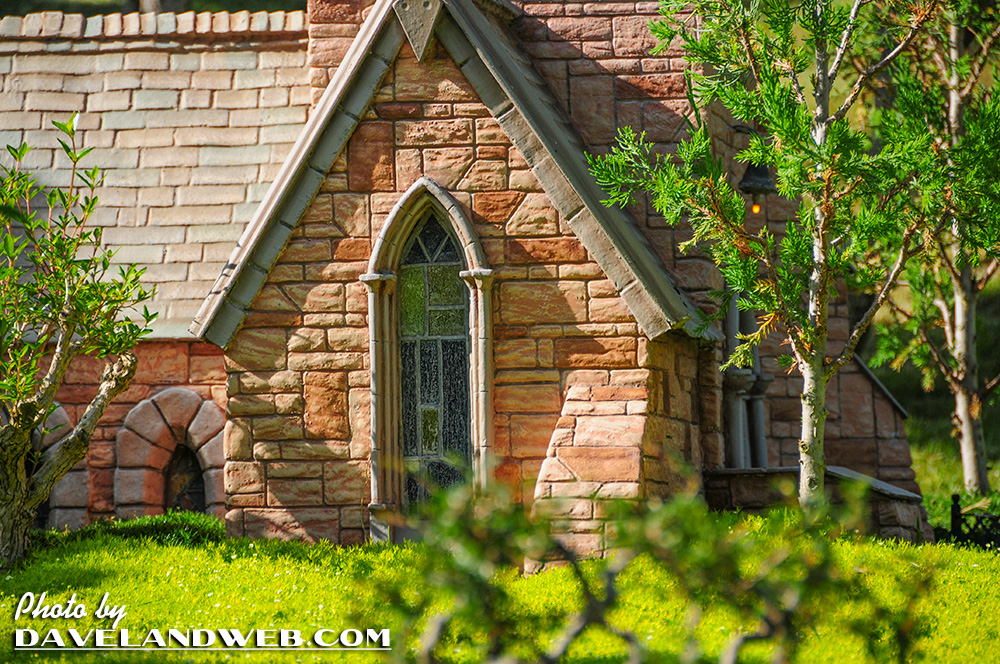 Just looking at this photo without any background knowledge, one would be hard pressed to realize that this is a miniature: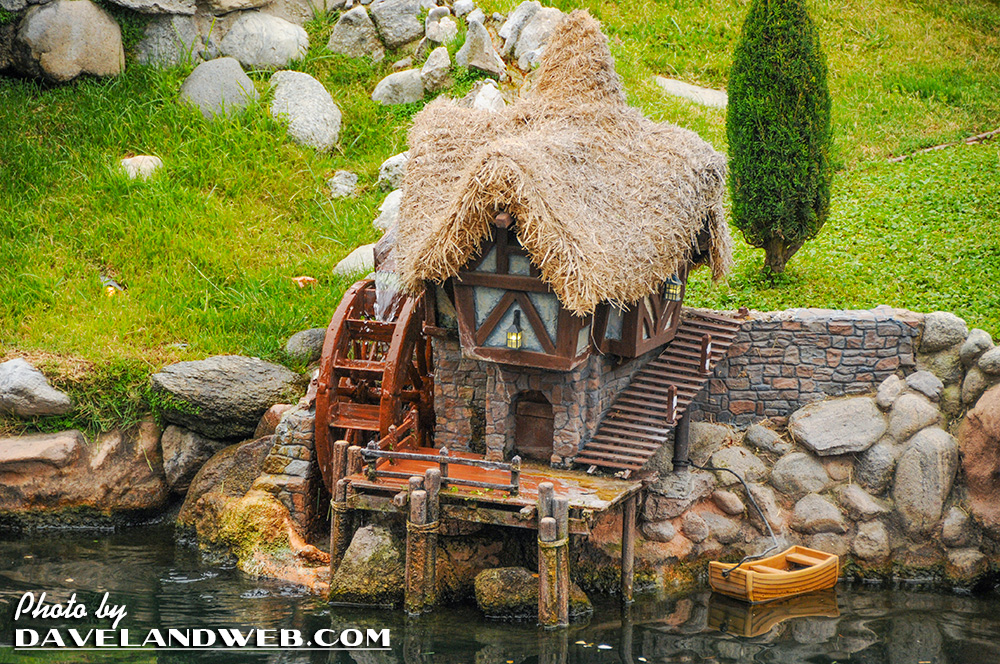 Over at the Haunted Mansion, my special request to check out the Pet Cemetery on the side of the attraction was granted. I hadn't been there in at least 5 years. Again, it amazes me that an area rarely seen by guests has been so thoughtfully themed.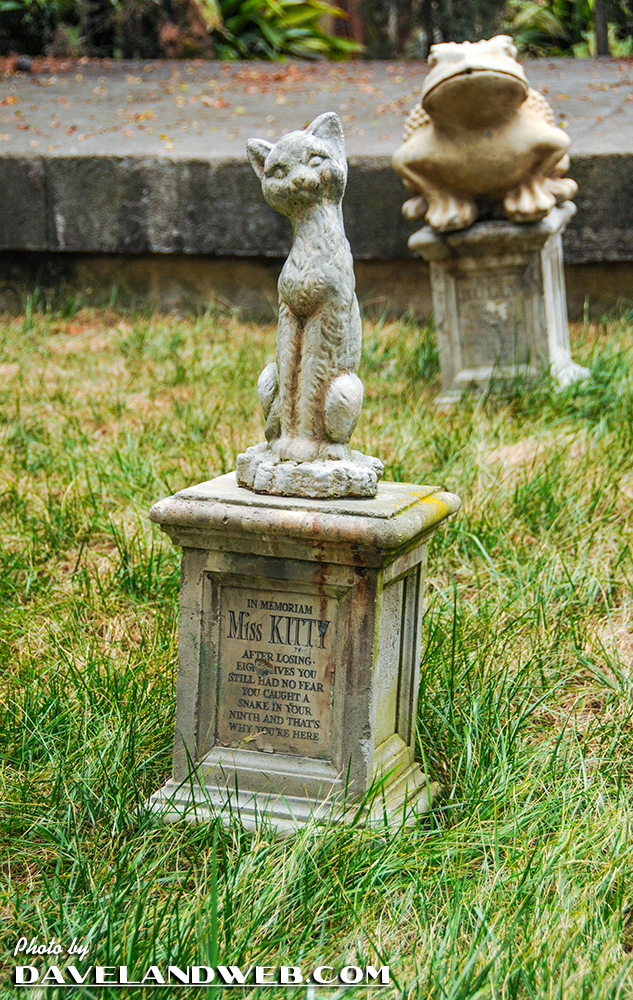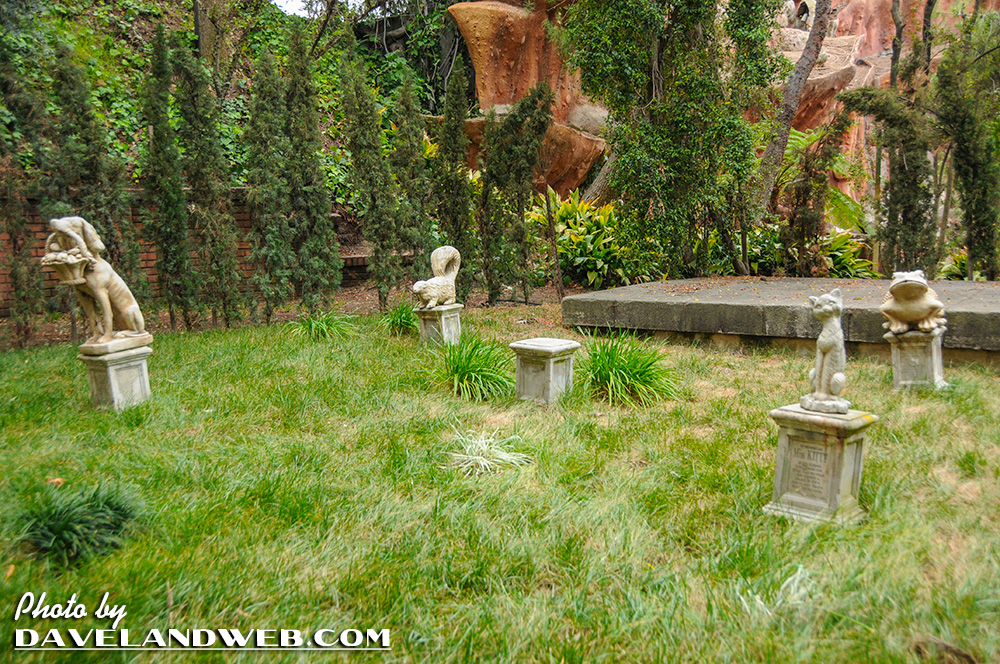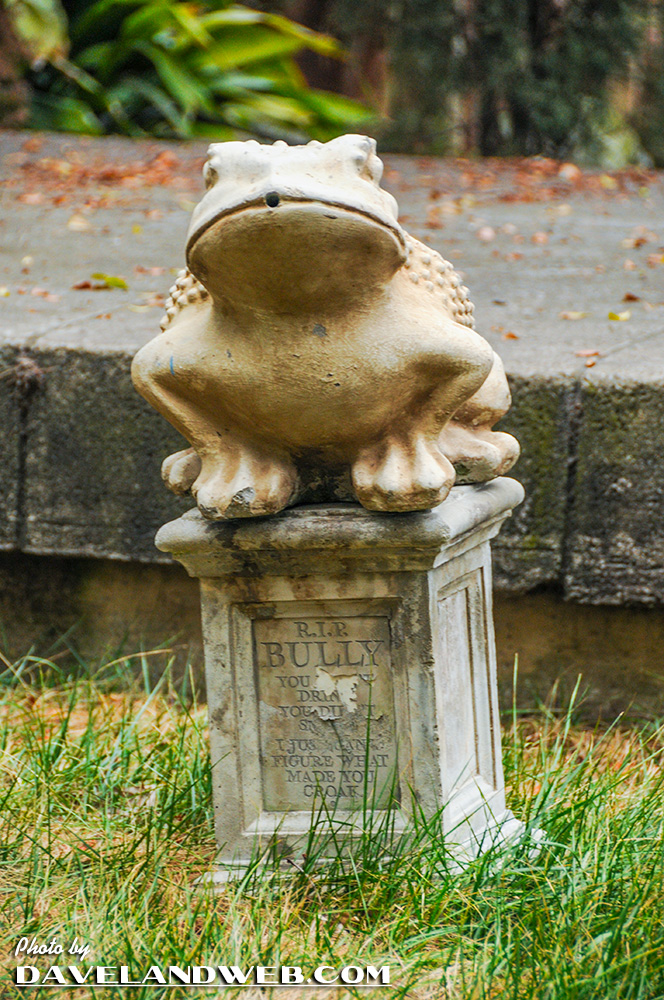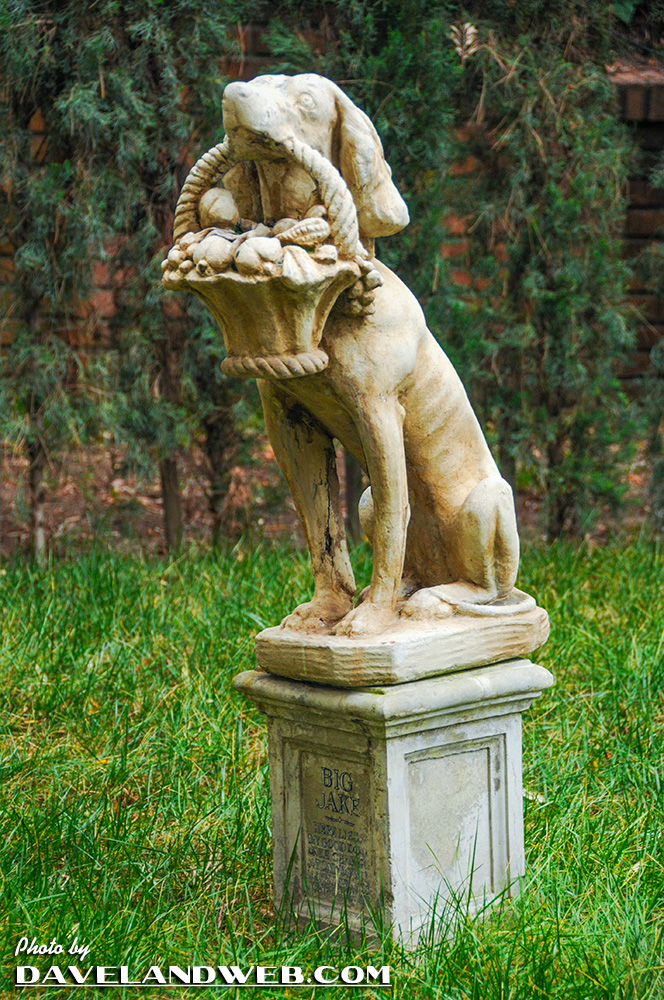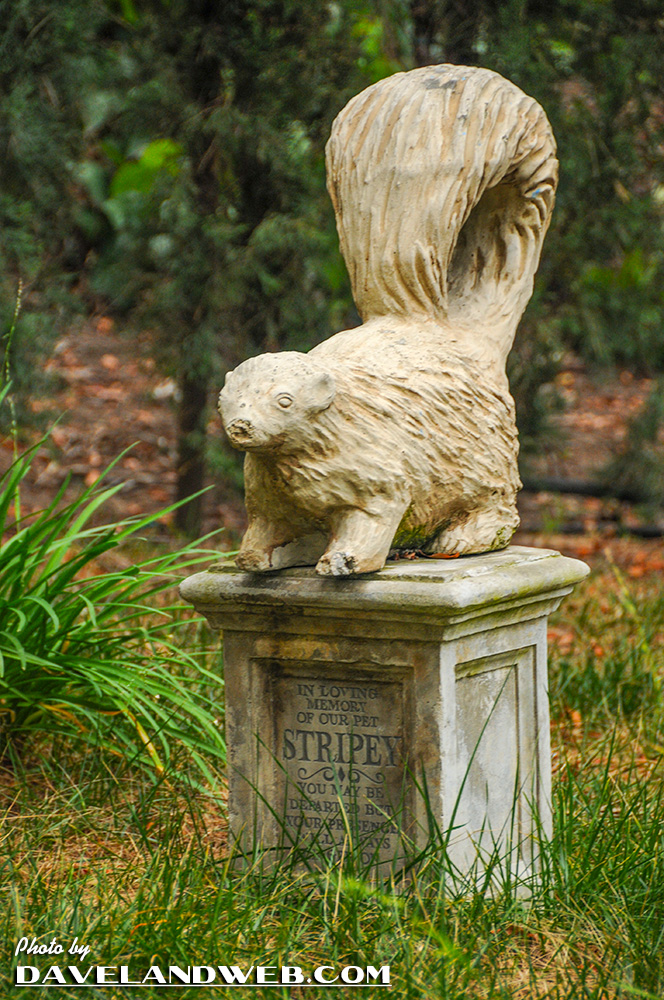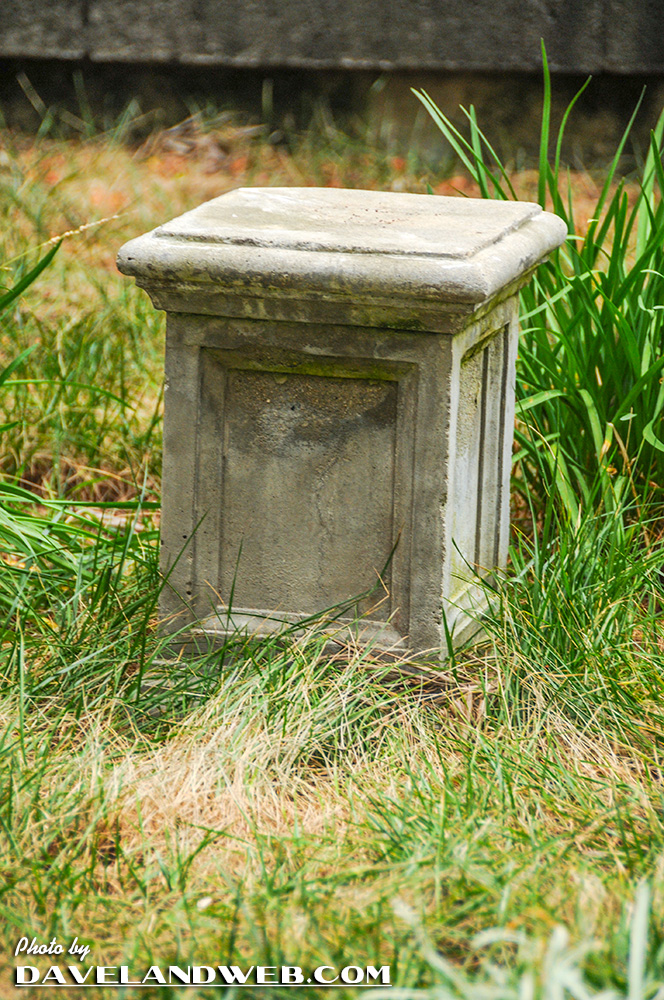 Not wanting to give California Adventure the shaft, I am including the Redwood Creek Challenge Trail attraction. Apparently, this interactive area of fun will be "plussed" to incorporate some of the characters and theming from the Pixar classic "Up," mainly in the amphitheater area. I love edutainment, and few do it better than Disney.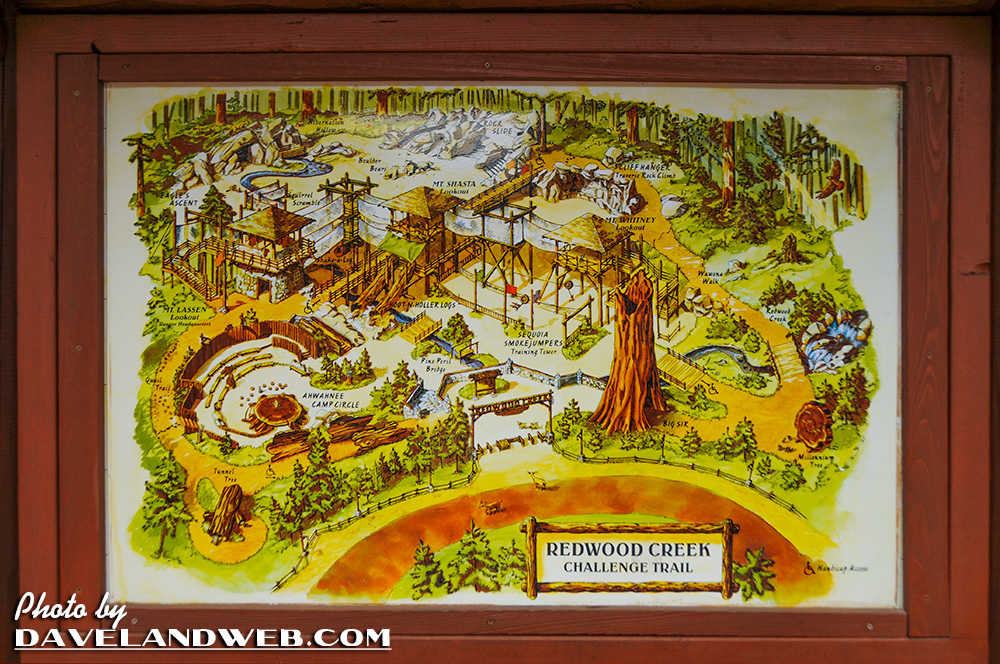 I was able to match prints in the pavement with the educational signage: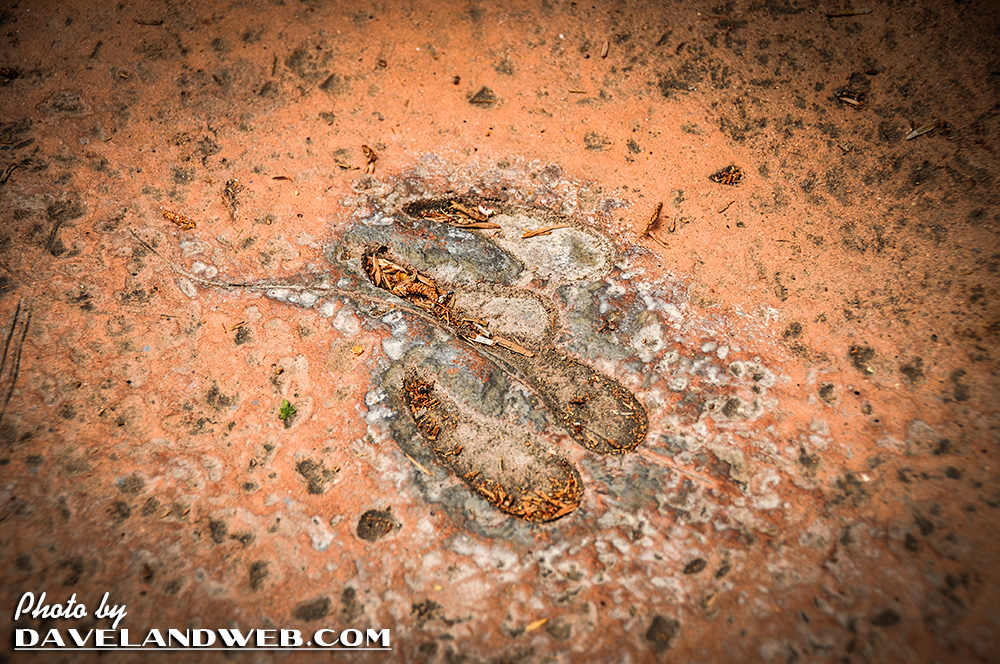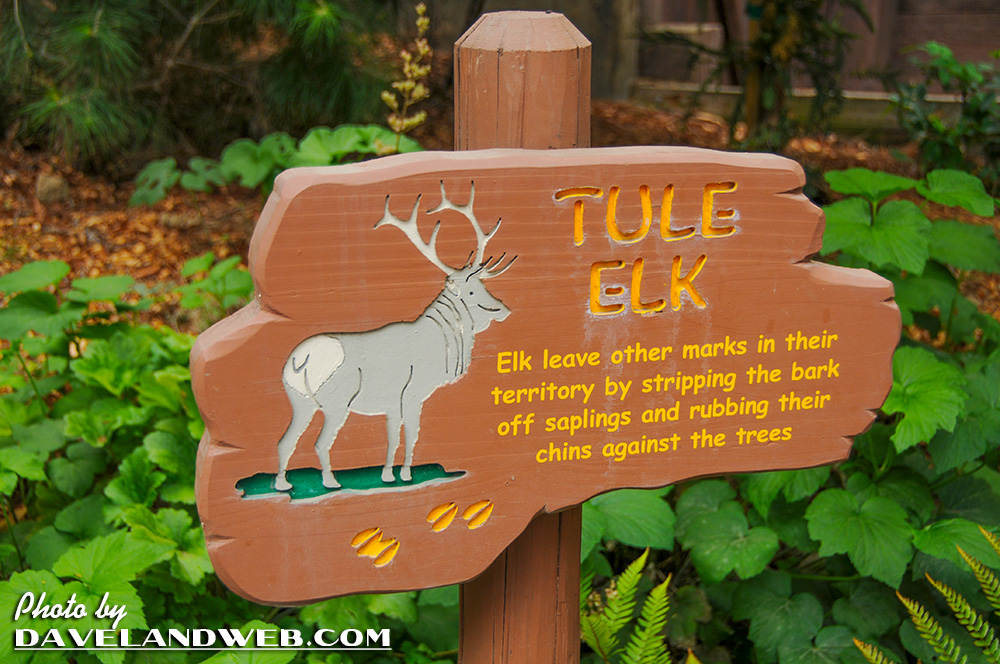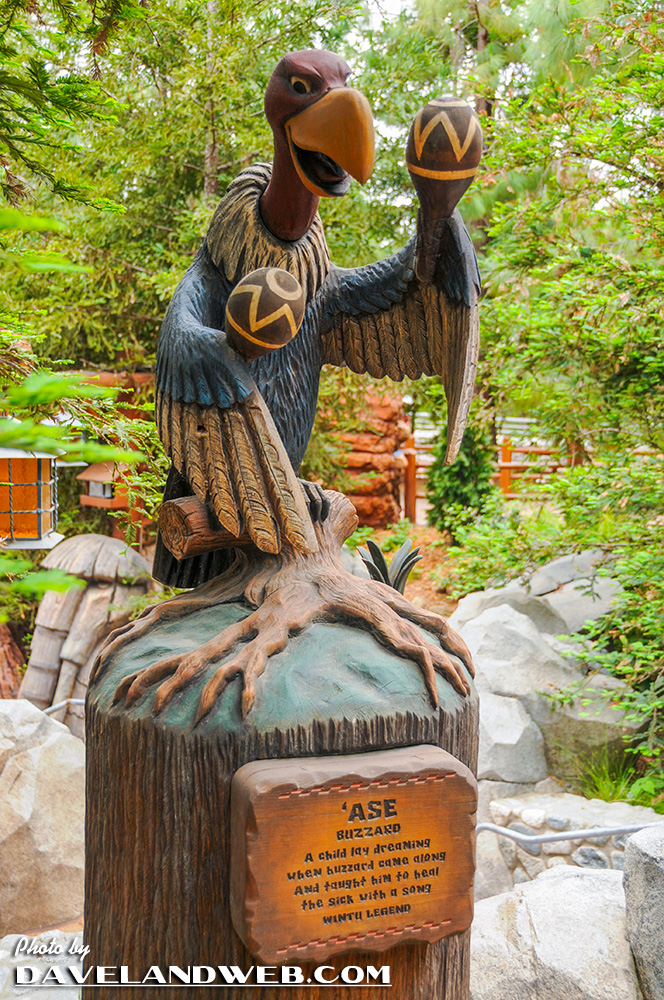 It's fantastic to have an area where kids can get physical, explore, and be reminded that fun exists away from their computers.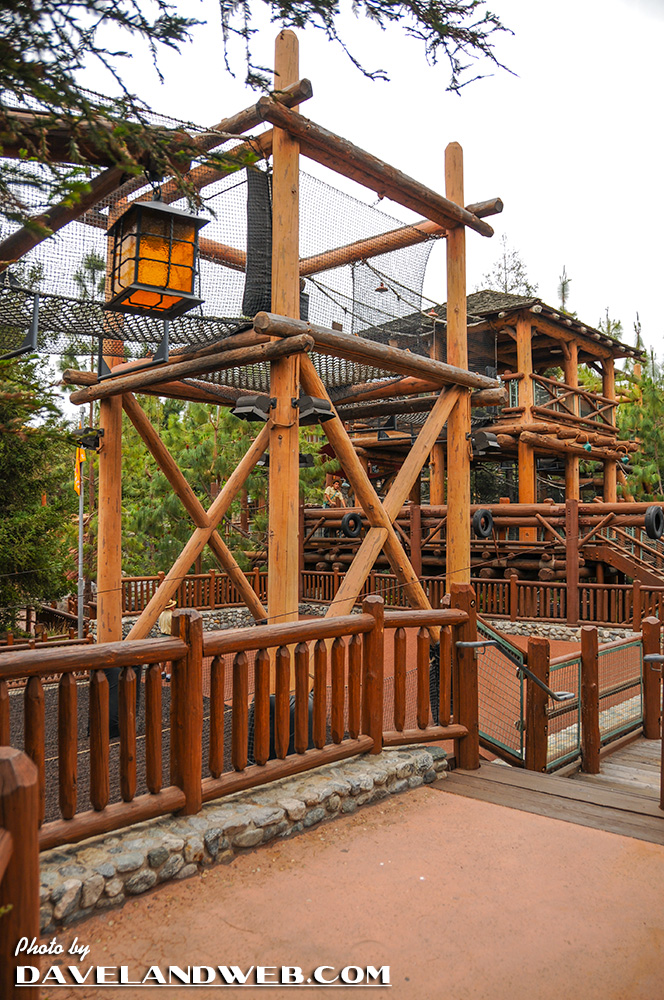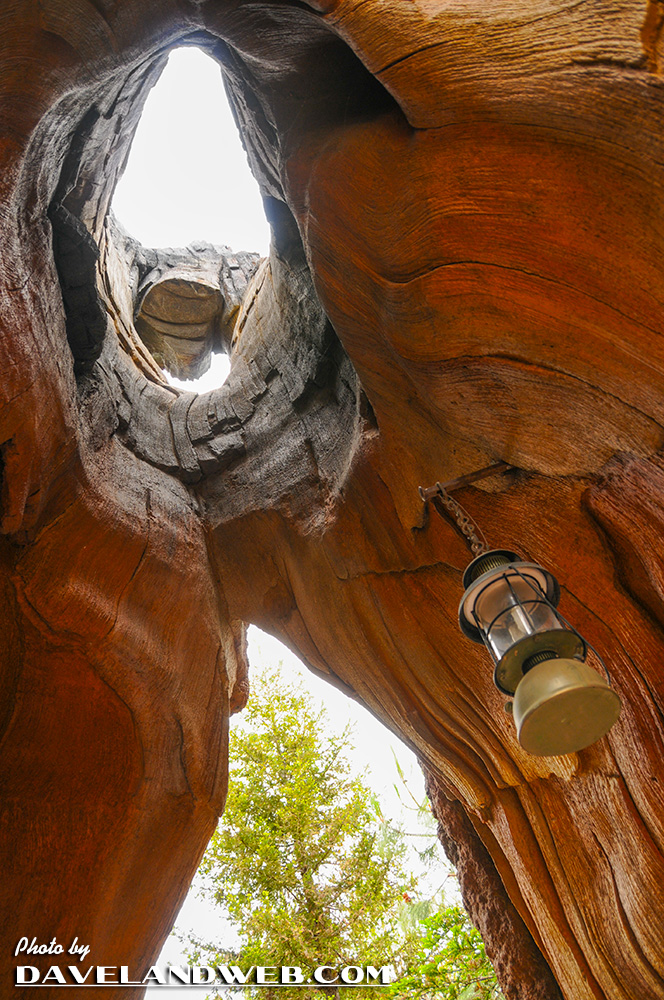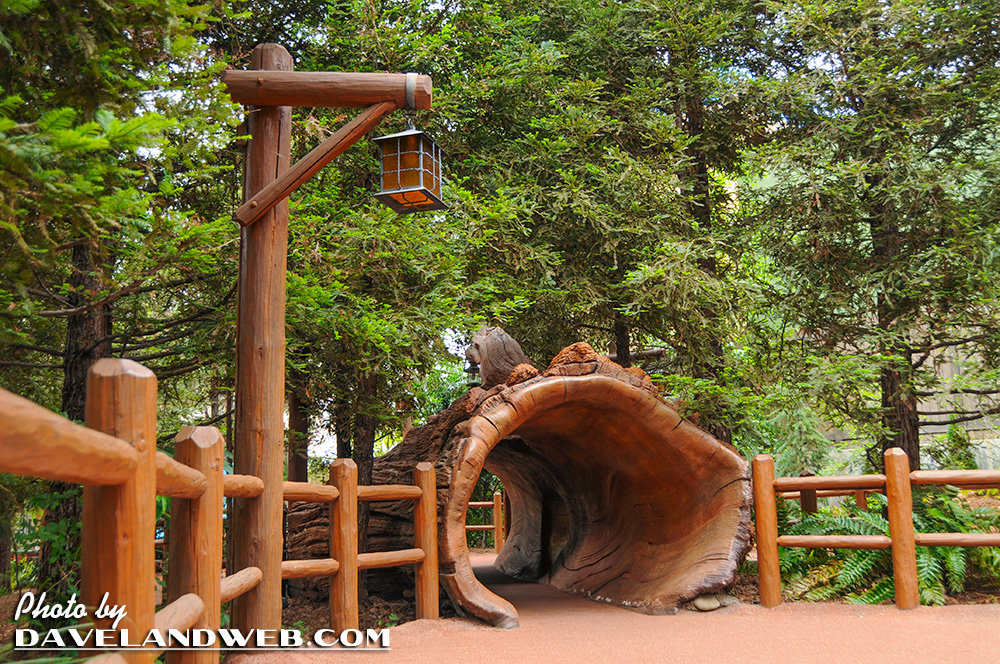 Happy Sunday - how about getting out of the house today and exploring the area that you live in? Make sure to check out the details along the way!
See more vintage and contemporary Disneyland Casey Junior photos at
my main website.