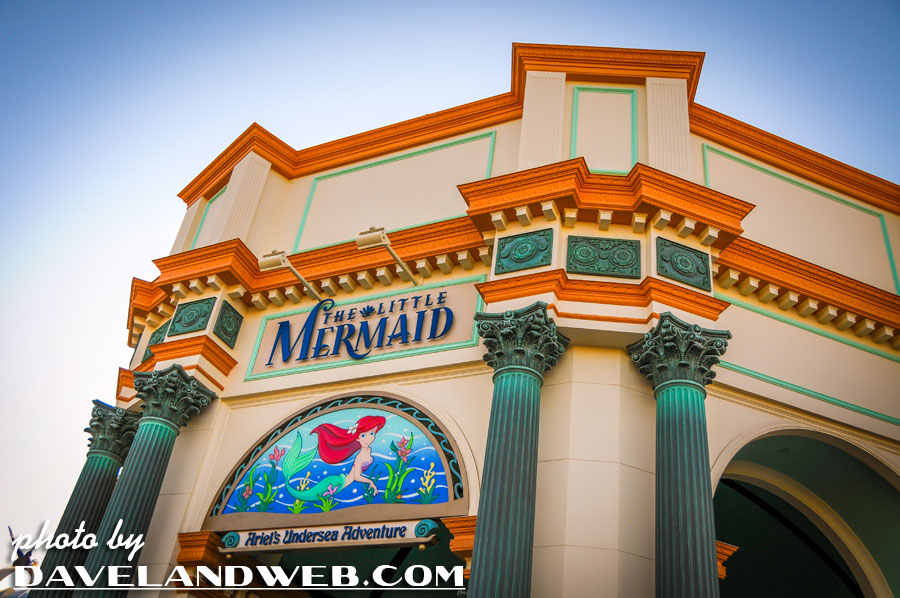 I was VERY excited to be able to attend the Cast Member preview for the new Little Mermaid attraction at DCA. The marketing mavens have been churning the spin machine like the tilt-a-whirl at a carnival. It seems that almost daily fascinating little tidbits have been released about this new dark ride that would blow the imaginations of guests.
Can you imagine what a Debbie-Downer this sign was when I saw it? Besides having it suck that I couldn't take interior photos, it also made me wonder what they were hiding or afraid of, as interior videos and photos released directly from Disney seemed to exist in abundance; not like there were many surprises to be seen.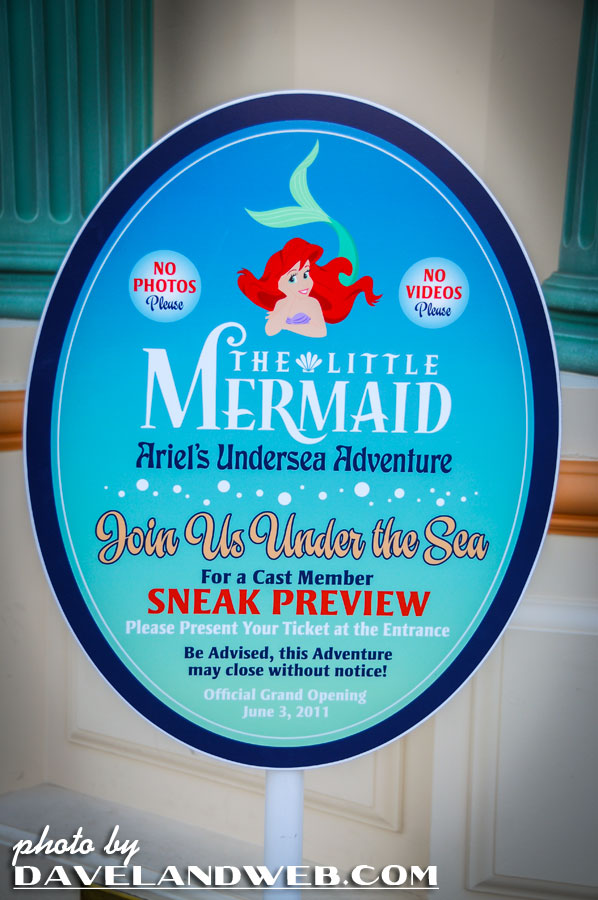 Catching my breath from the panic of actually riding an attraction without staring through the lens, I snapped a few exterior shots and one of the interior mural: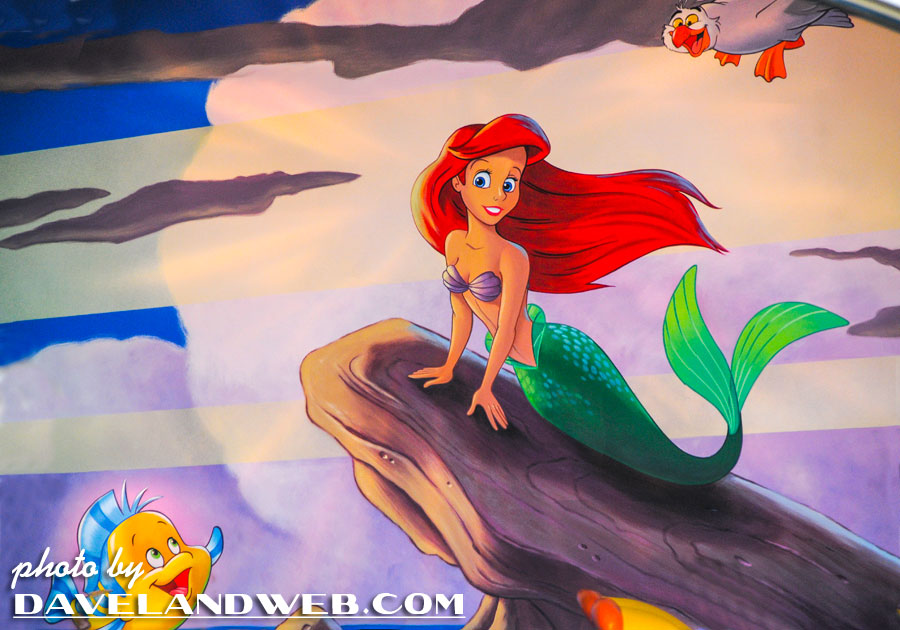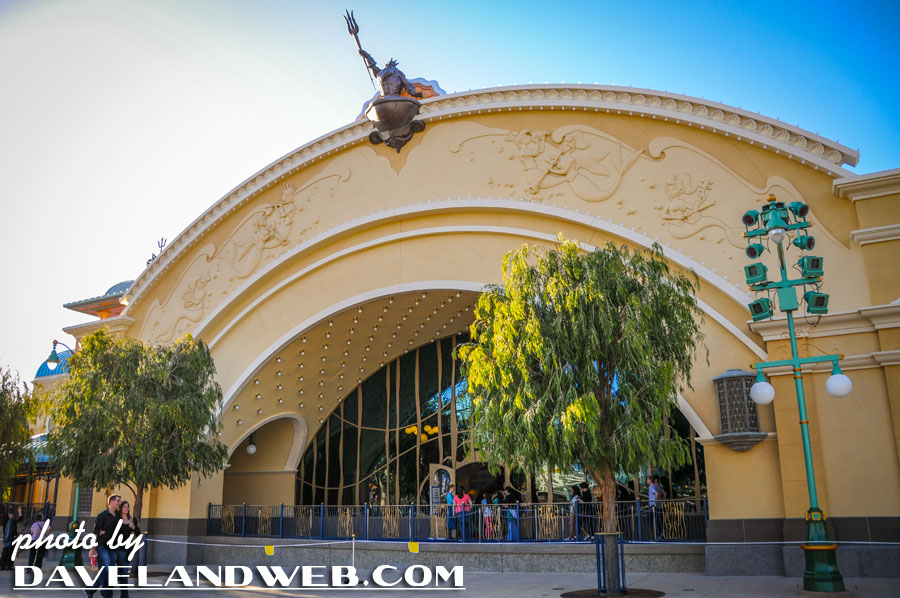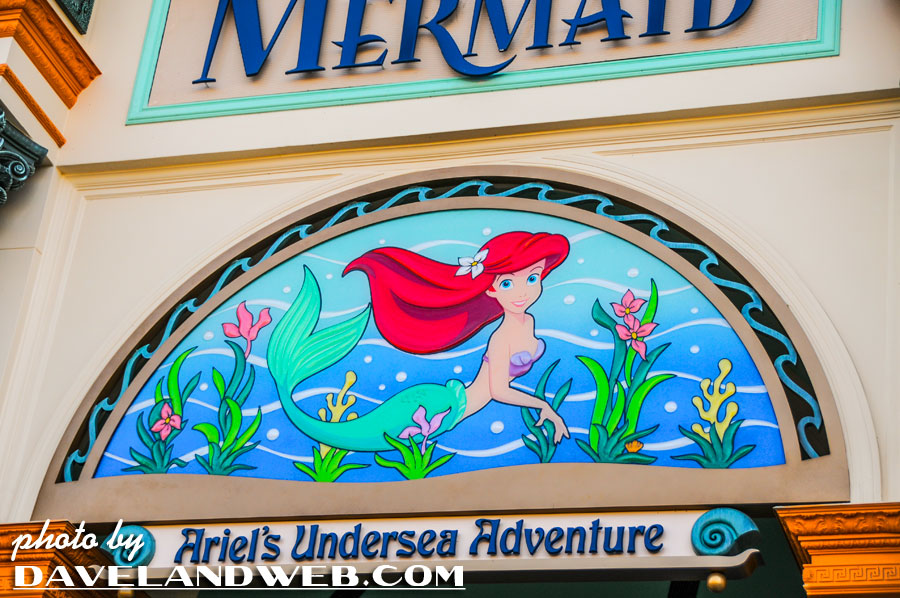 And the new attraction poster that has been created for it (big ol' thumbs up for this!):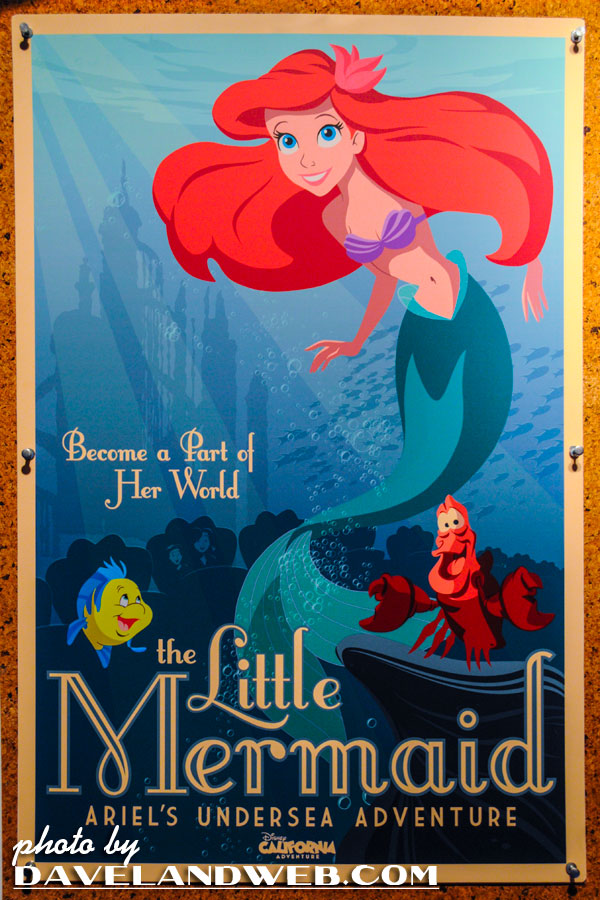 As for the ride itself...I was less than blown away. To get your expectations on the proper level, think of these dark rides: Monsters, Inc., or Pinocchio's Daring Adventure. Visually, Ariel's Undersea Adventure is stunning. The audio experience is great, too (how could you go wrong with the music from "The Little Mermaid"?), and I even enjoyed riding in the clamshell (MUCH smoother than the clunky ones at WDW). So what's missing? The "wow" factor. After riding it, I turned to Stacy and said, "Do you feel like you missed anything or have a burning desire to ride it again?" Both of us sadly said "no." Younger kids will LOVE it; adults will enjoy it as well, but I just don't see a huge enticement to ride it repeatedly like the Haunted Mansion or POTC.
The attempt to make the rider feel immersed in the water fails; the lighting doesn't achieve the watery effect, and Ariel's hair floating "up" just looks silly, as the wiggle in the 3D material used for it isn't enough to look as if it is weightless. Overall technically, this new dark ride is truly impressive, but without exciting visual scenes, all the technical artifice in the world can't wow. The best scene is the one with Ursula, and the only one that comes closest to having the magical effect of a classic attraction like "Peter Pan" in Fantasyland.
The exterior looks magical at night; the exterior design and lighting definitely elevates the look of DCA's landscape .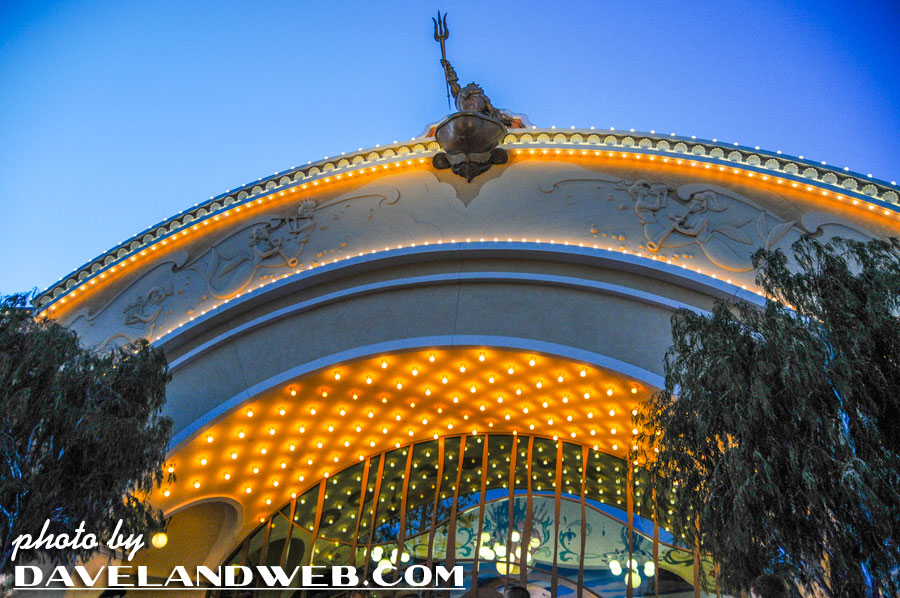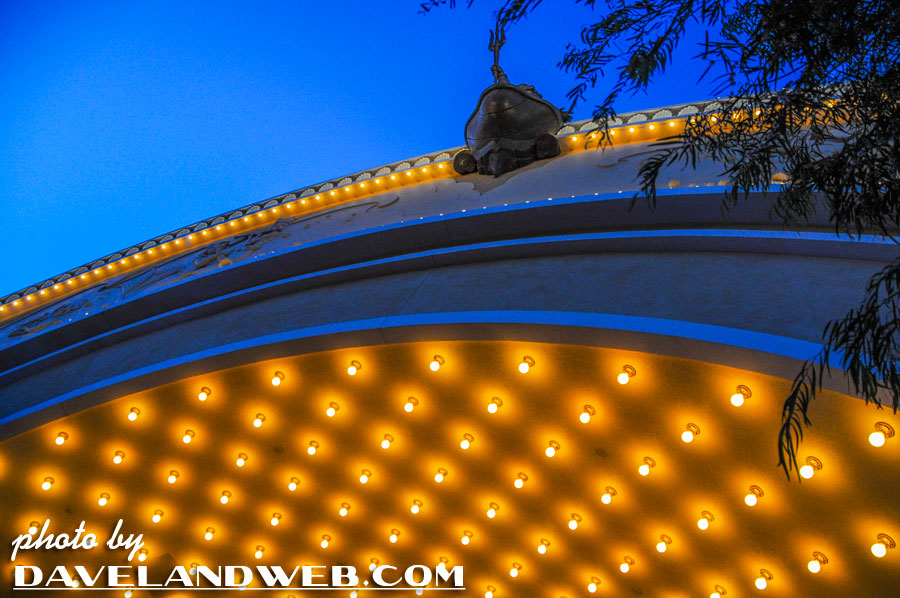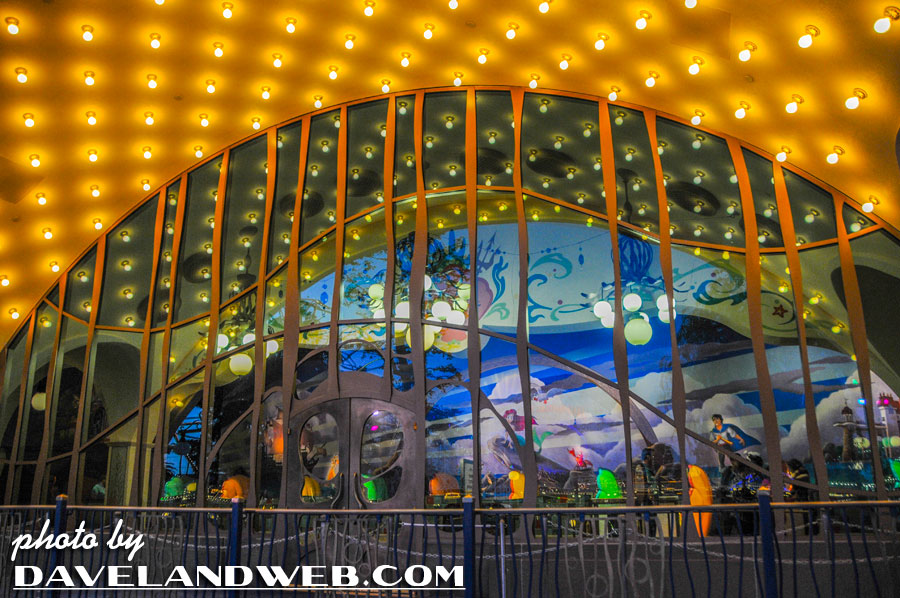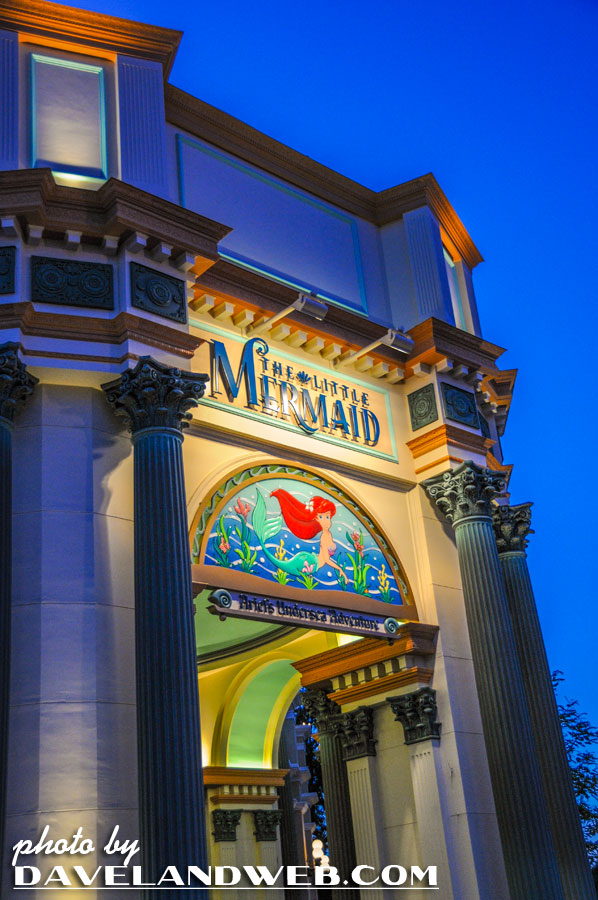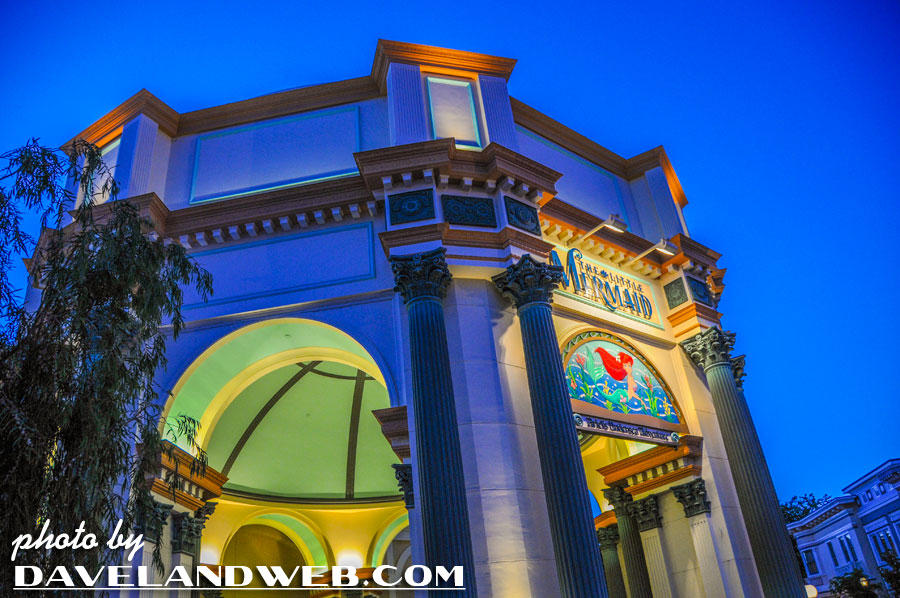 Over at Cars Land, work continues to progress steadily: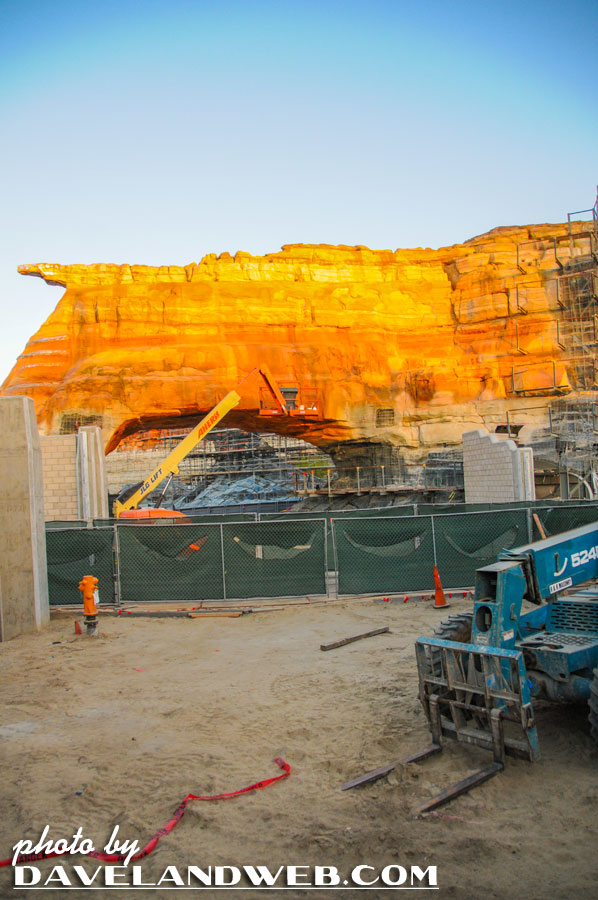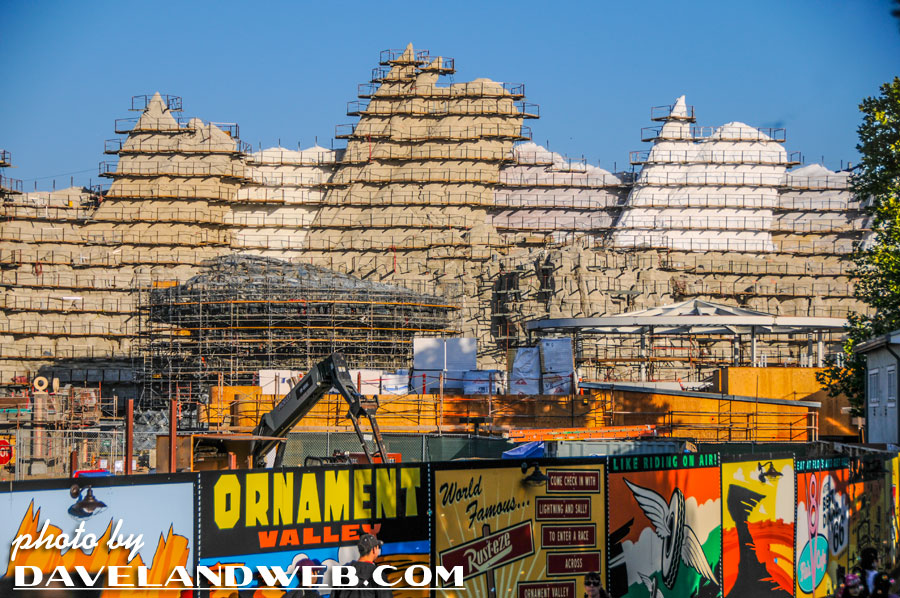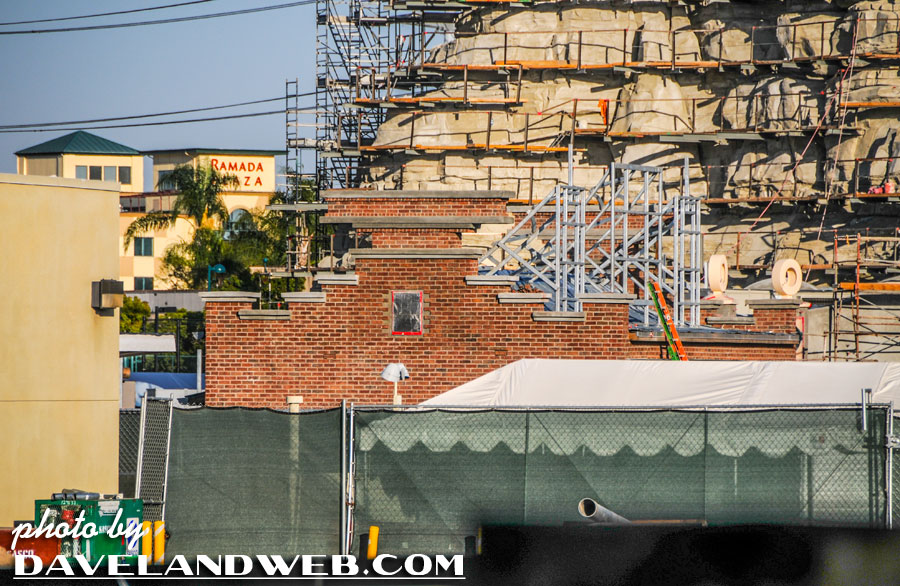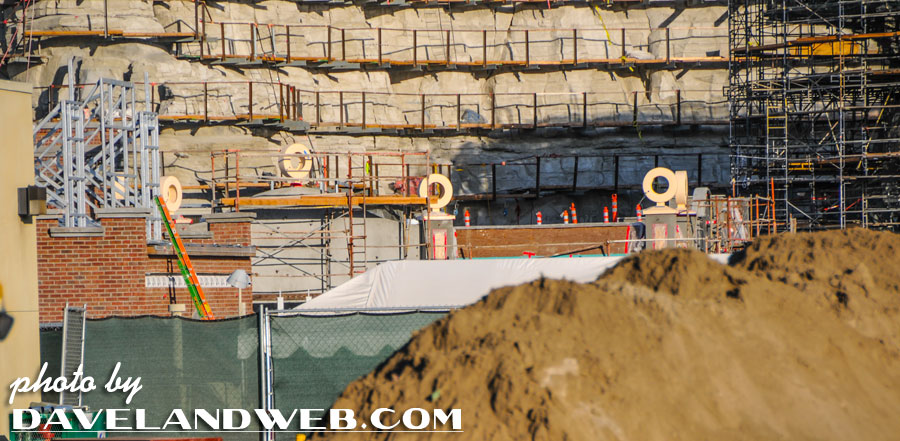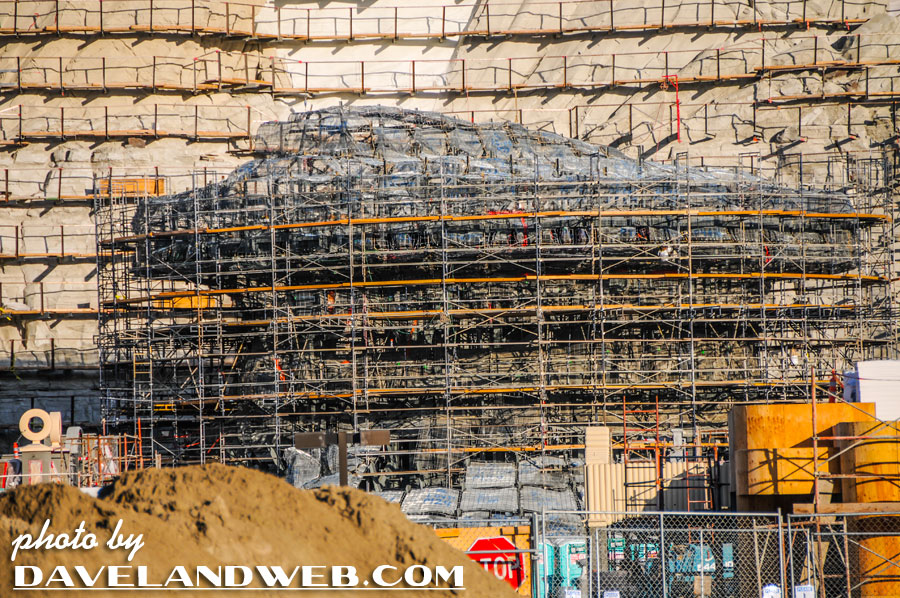 This handy dandy diagram shows the layout of this exciting new land: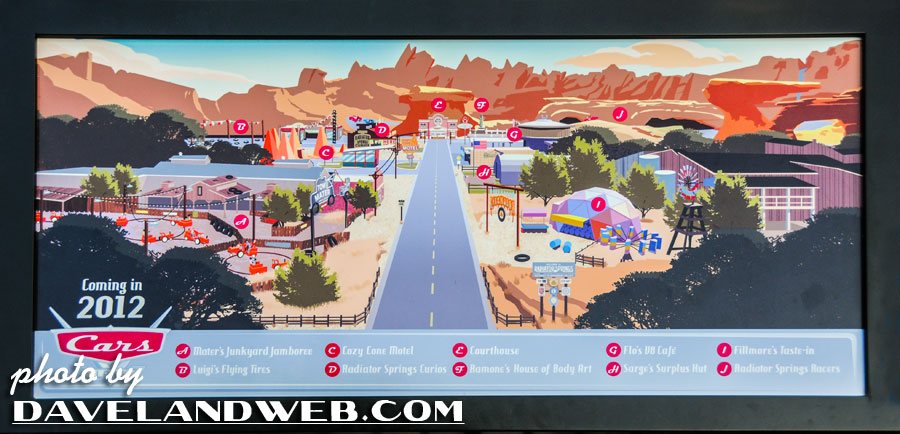 Tantalizing glimpses of the new entrance are barely visible behind the tarps: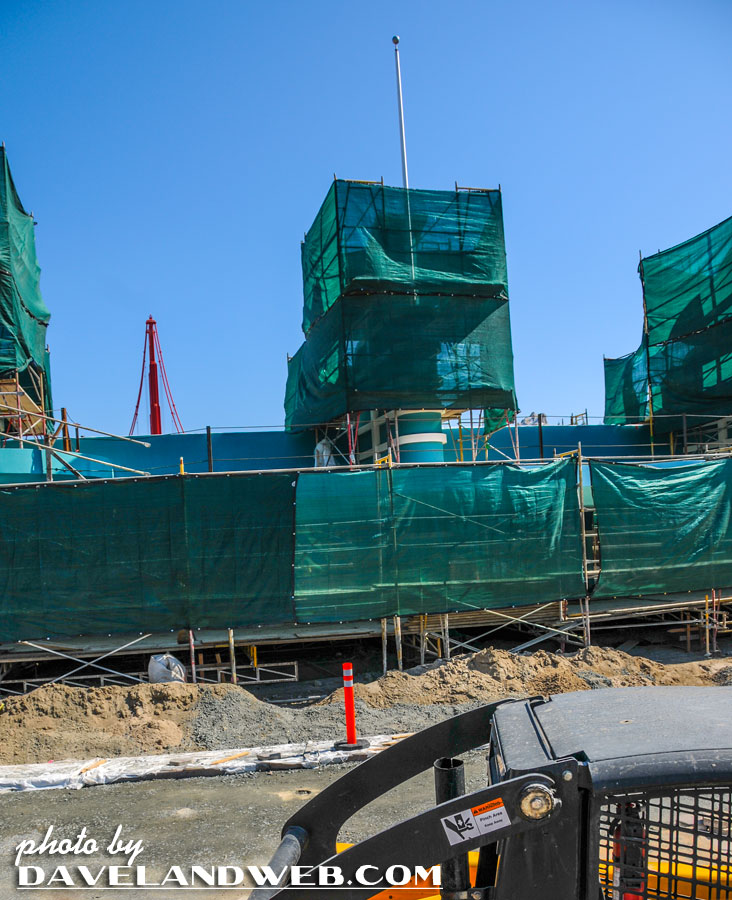 That's it for today...hope you all can enjoy the 3-day weekend!
See more Little Mermaid attraction photos at my regular website.