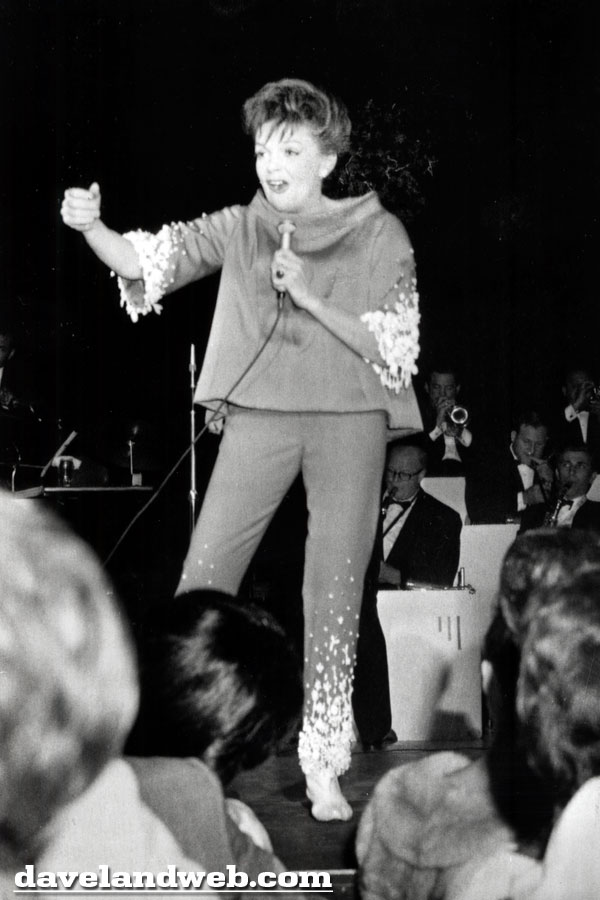 Judy Garland had a rep for not being reliable when it came to her performances. If you've ever seen Scott Schecter's exhaustive day-by-day accounting of her life, you'd be exhausted just reading all of the engagements she DID show up for in her short 47 year life.
The on again, off again appearance of Judy Garland at the Thunderbird Hotel in Las Vegas took place on schedule as the veteran singing star opened to a standing ovation last night (6/15/65). The speculation was occasioned by two Garland illnesses within two weeks, first in Cincinnati and then in Los Angeles just hours before she was due on stage for the much publicized Thunderbird engagement.

Here are two 1965 photos showing some Judy fans posing in front of the marquee at The Thunderbird.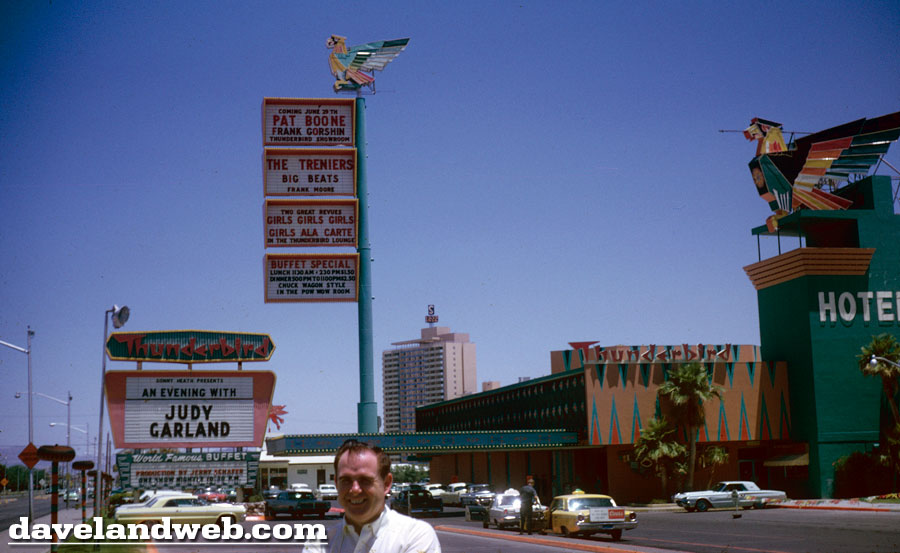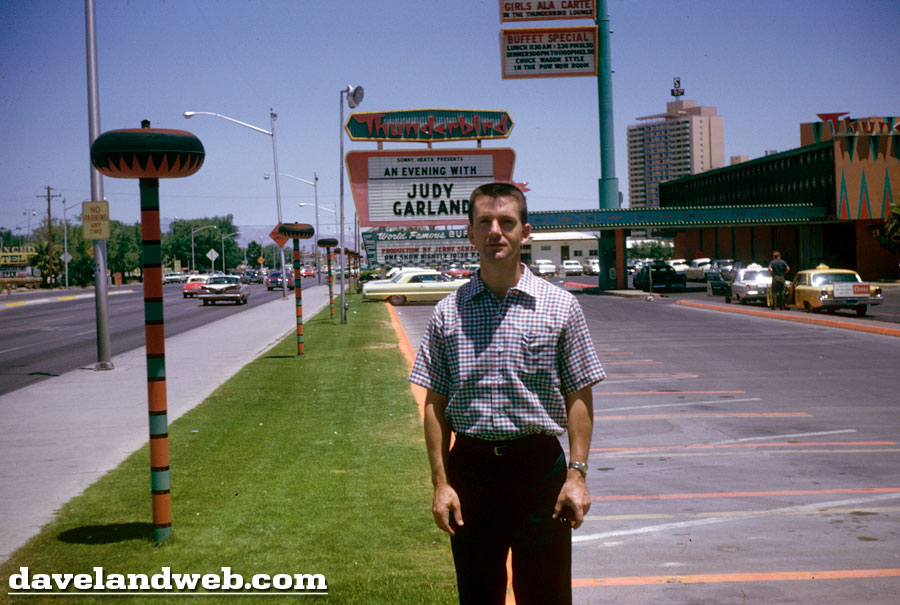 To see more Judy Garland photos, visit
my main website.