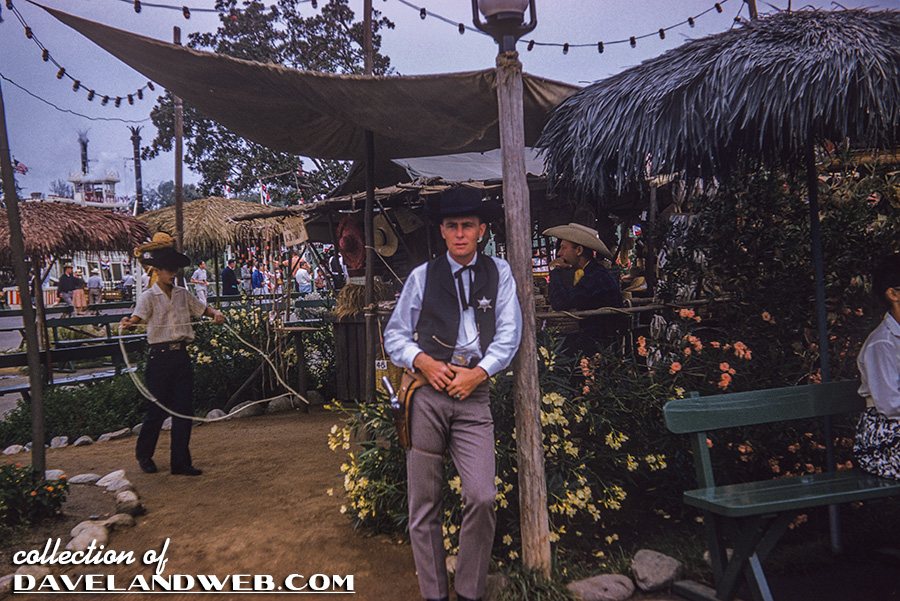 Just a short one today, starting off with a shot of the Frontierland Sherriff and a young boy off to the left practicing his best rope trick. Anybody able to identify the Sheriff? Doesn't appear to be Eddie Adamek.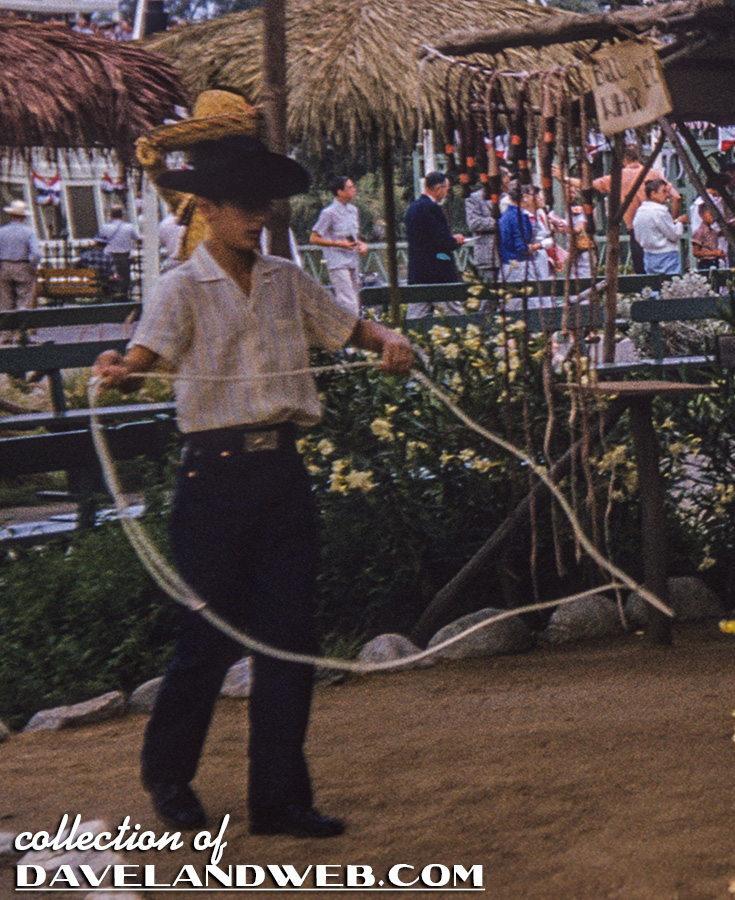 A nice shot of the Columbia bringing it on home during her first year on the Rivers of America: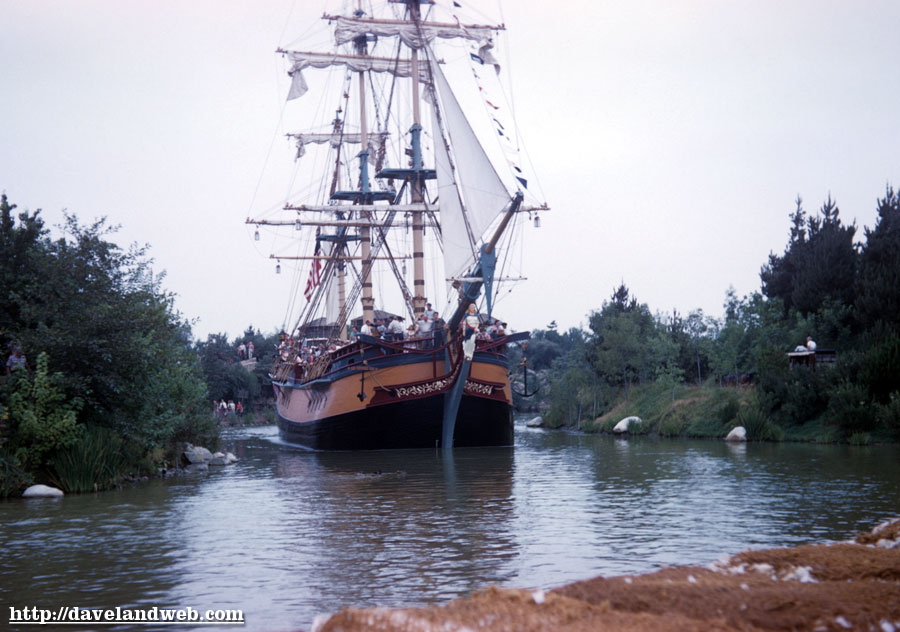 And the Mighty Mark Twain at dockside, waiting to undertake yet another voyage around Tom Sawyer Island.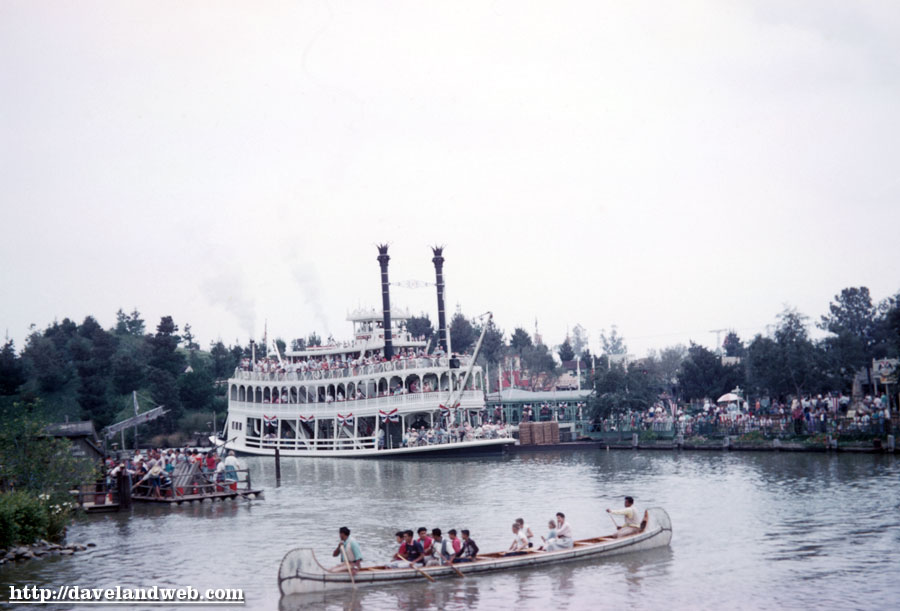 See more vintage and current Frontierland photos at
my website
.