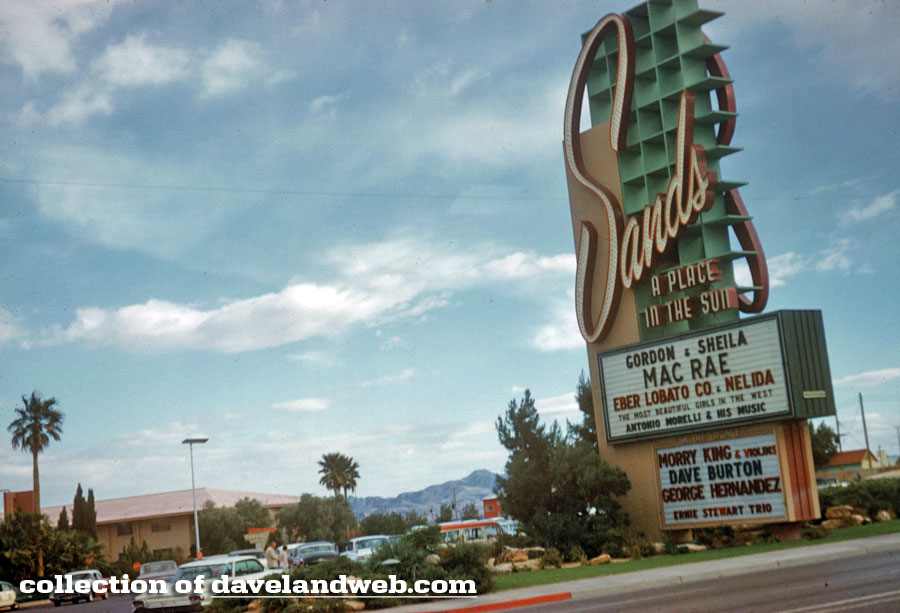 How about a spin through vintage Las Vegas, beginning with a June 1961 shot of the Sands Casino & Hotel? Husband and wife duo Gordon and Sheila MacRae are the headliners. You might remember him from "Oklahoma" and "Carousel."
Over at the Stardust in August 1969, I have no idea who these people are, other than possibly Esquivel, my favorite Latino Space-Age musician.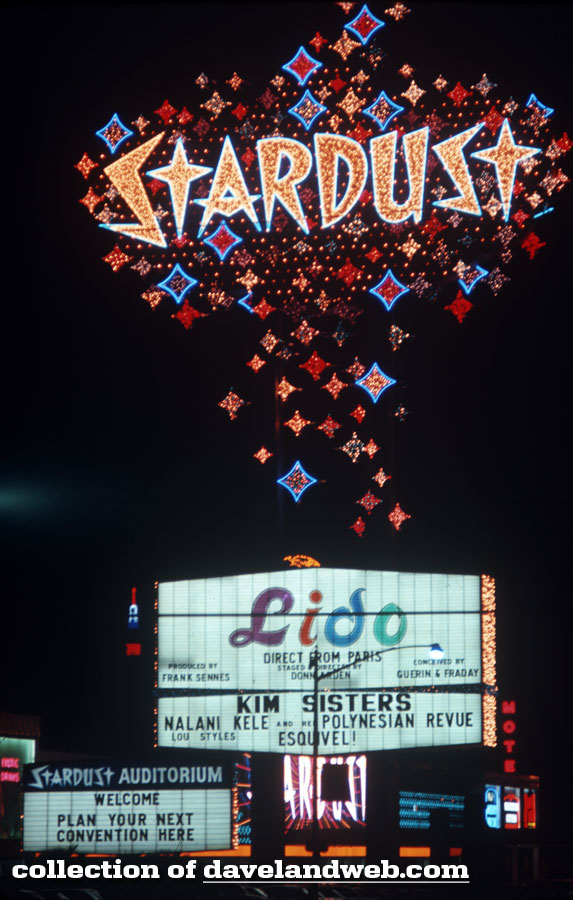 I had to zoom in for a closeup of the Stardust sign, which does just fine on its own!
Two of Caesars Palace, beginning with October 1968…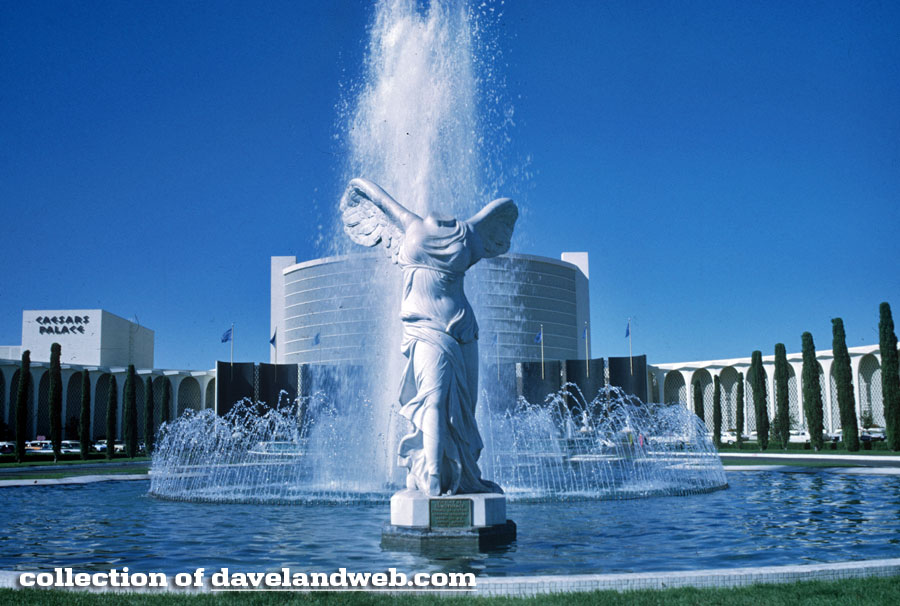 and March 1971.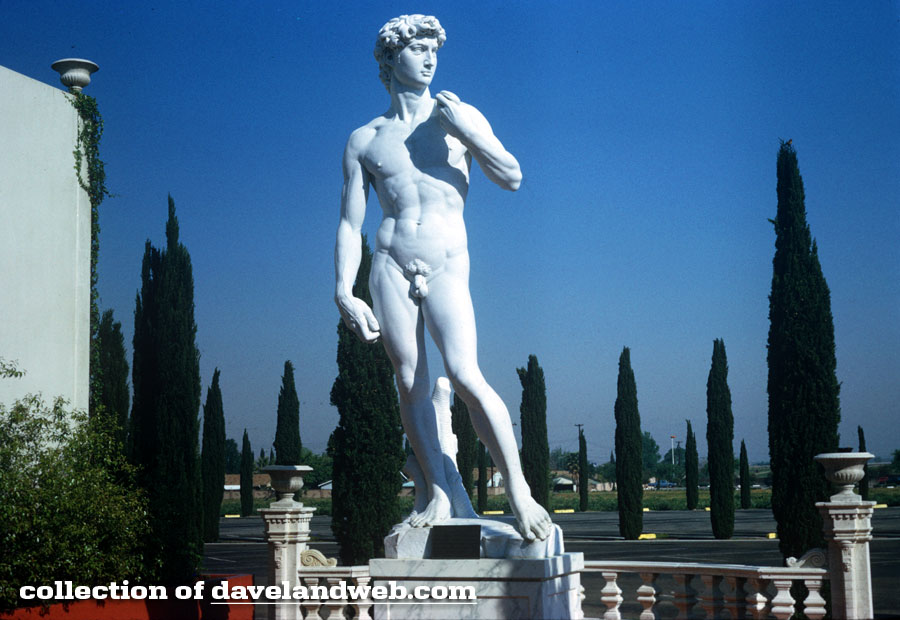 The last one shows Stardust circa May 1987…and Esquivel is still there!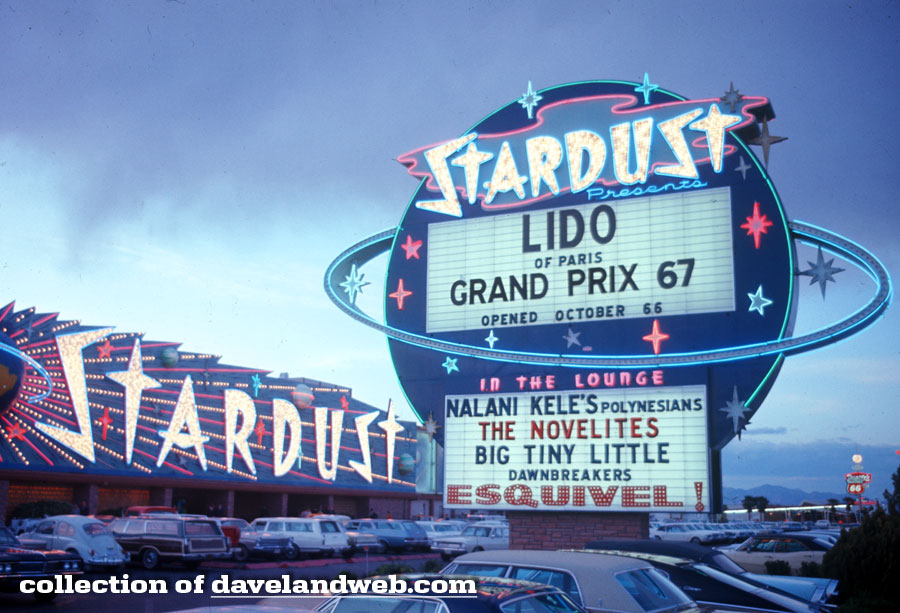 Zooming in for a shot of Denny's and the Phillips 66 Gas Station: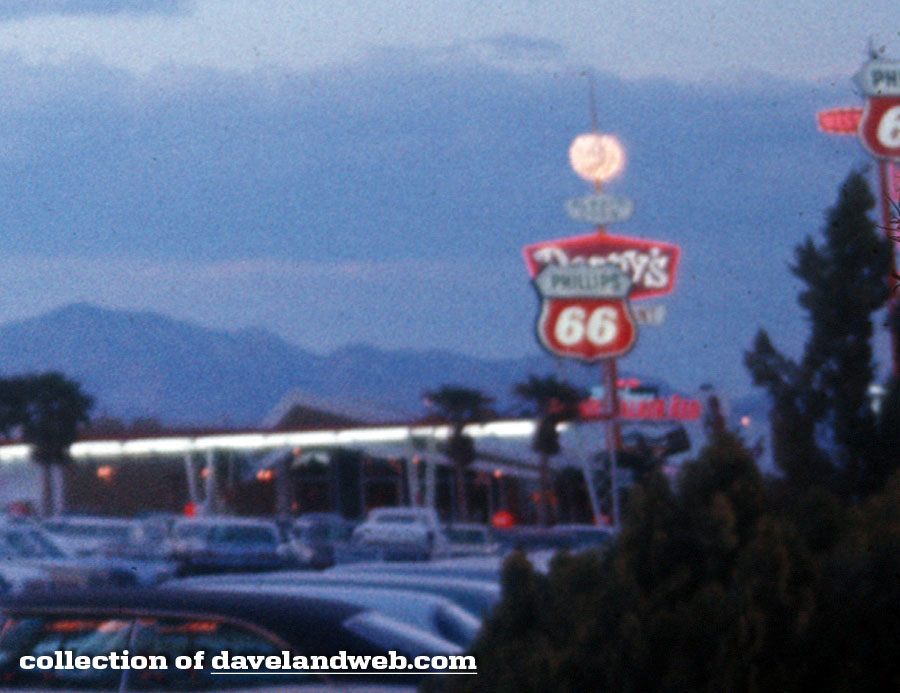 How about ending the post with a song from the Chairman of the Board?
Throw the dice again at my
main website and see more Las Vegas photos.