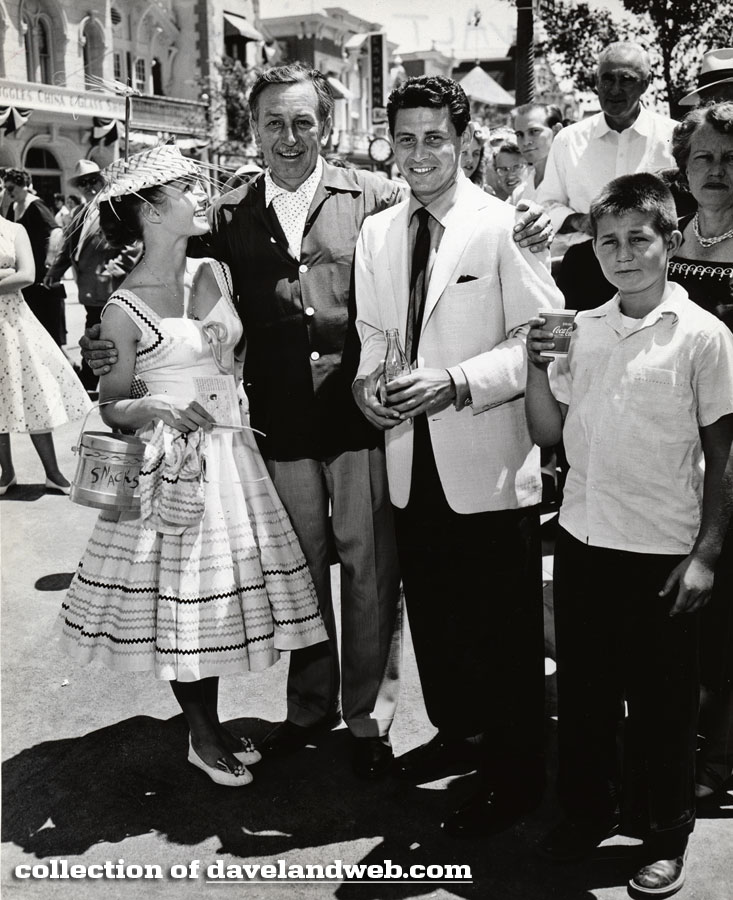 On Opening Day at Disneyland, July 17, 1955, Walt visits with America's Sweetheart, Debbie Reynolds and then hubby Eddie Fisher.
Note the strategically placed promo for Coca Cola. Yup…even in the 1950's there was product placement.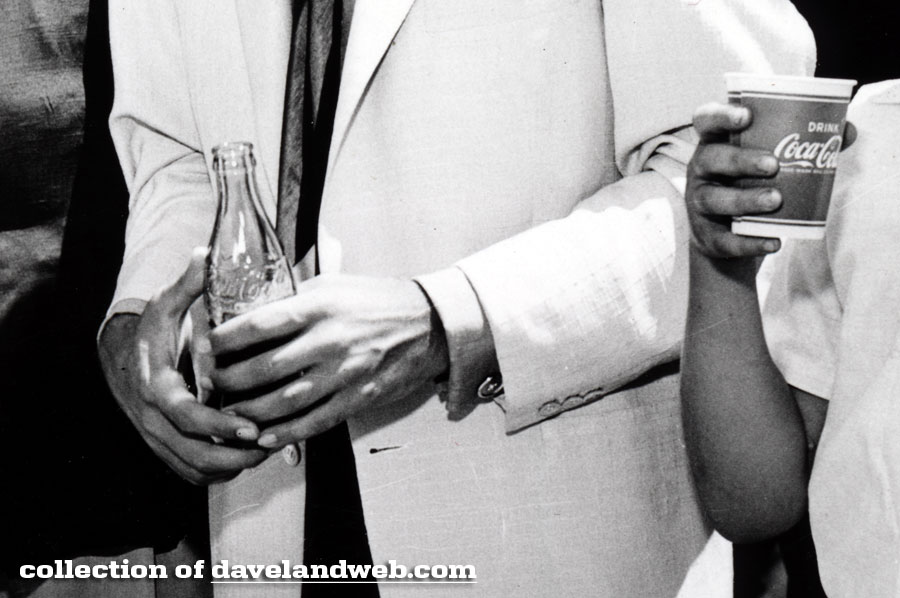 Debbie seemed to be going for a rustic look with her thatched hat and homemade snack tin. I hope she wasn't bringing snacks INTO the park!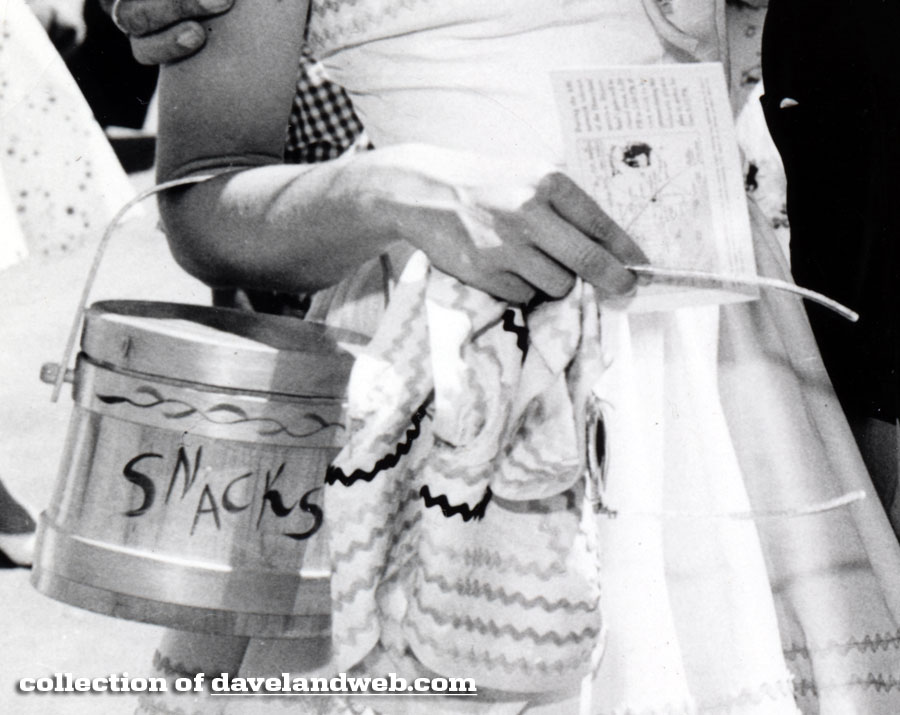 Four years later, Eddie had dumped Debbie for Elizabeth Taylor and returned to the Park. America lost interest in Eddie the snake and so did Liz.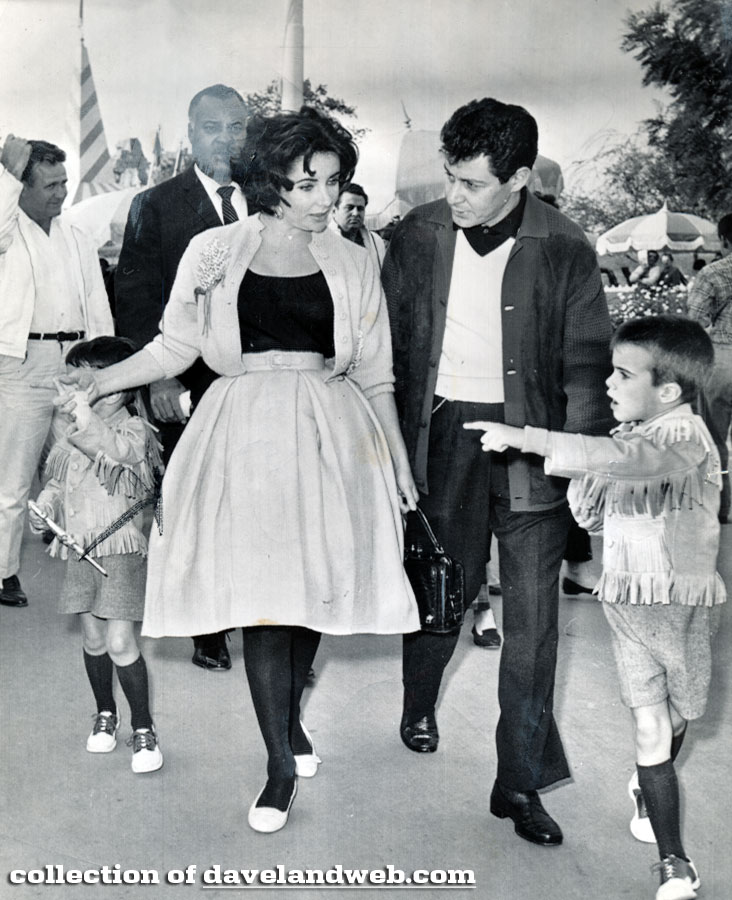 More Disneyland Day One Magic at my
main website .
Follow my Daveland updates on
Twitter
and view my most recent photos on
Flickr
&
Instagram
.