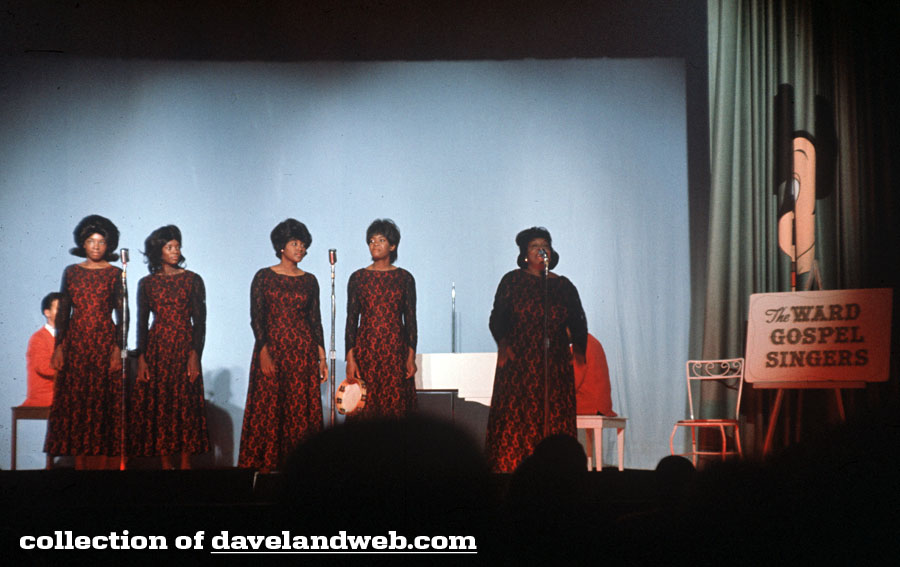 Today's post features two images of the Ward Gospel Singers on the stage of the Mickey Mouse Club Theater in Fantasyland at Disneyland, circa 1964. Note the Mickey Mouse head on the curtain; up until 1963 it was the headquarters of the Mouseketeers.
A closeup of the singers; note that there are TWO piano players!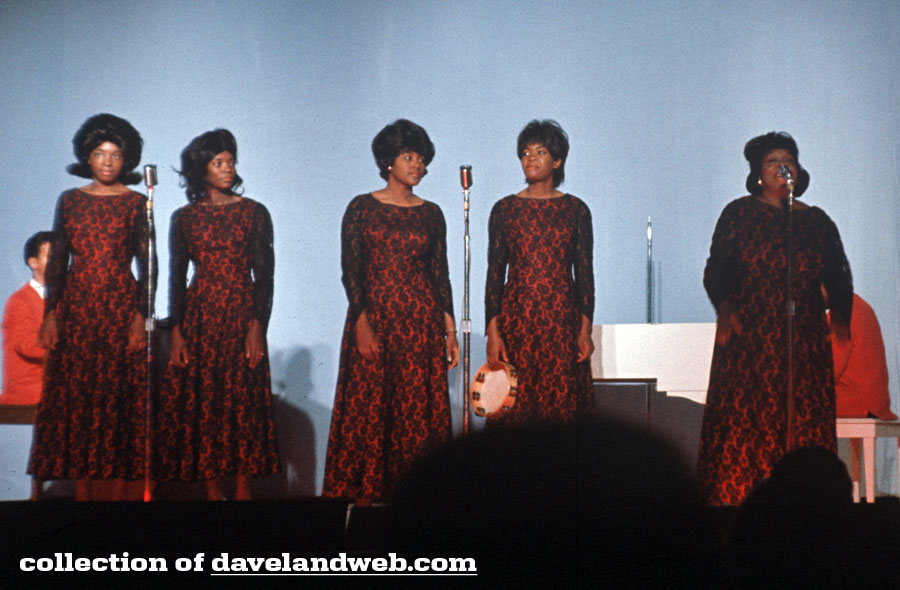 From the El Sereno Star newspaper, dated August 27, 1964:
"Disneyland Approaches Summer End"

In addition to Harry James and his band, Disneyland After Dark offers the Elliott Brothers' Orchestra, the Spacemen and Kay Bell, the Firehouse Five Plus Two, the Ward Gospel Singers, the Young Men from New Orleans aboard the Mark Twain steamboat and the Royal Tahitian dancers.
I am "assuming" (oh how dangerous) that these two shots are from that time period.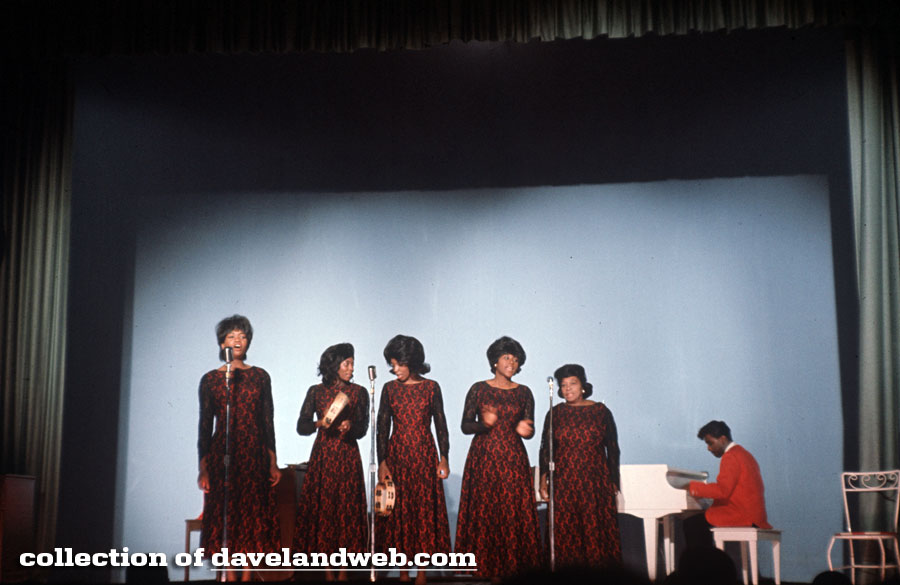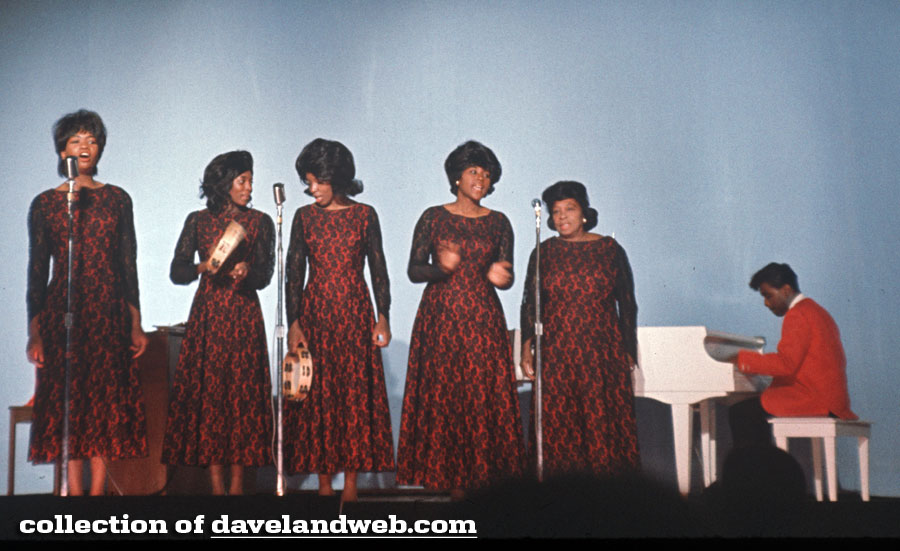 If you'd like to hear what the Ward Gospel Singers sound like, here's "Something's Got A Hold Of Me" from the Buena Vista LP: The Famous Ward Gospel Singers Recorded Live at Disneyland. It was recorded at the Golden Horseshoe on April 18, 1963 and featured Viola Crowley, Geraldine Jones (lead vocals), Clara Thomas, Vermettya Royster, Mildred Means, and Malvilyn (Simpson) Statham. Enjoy!
More Disneyland photos at my
main website.
Follow my Daveland updates on
Twitter
and view my most recent photos on
Flickr
&
Instagram
.