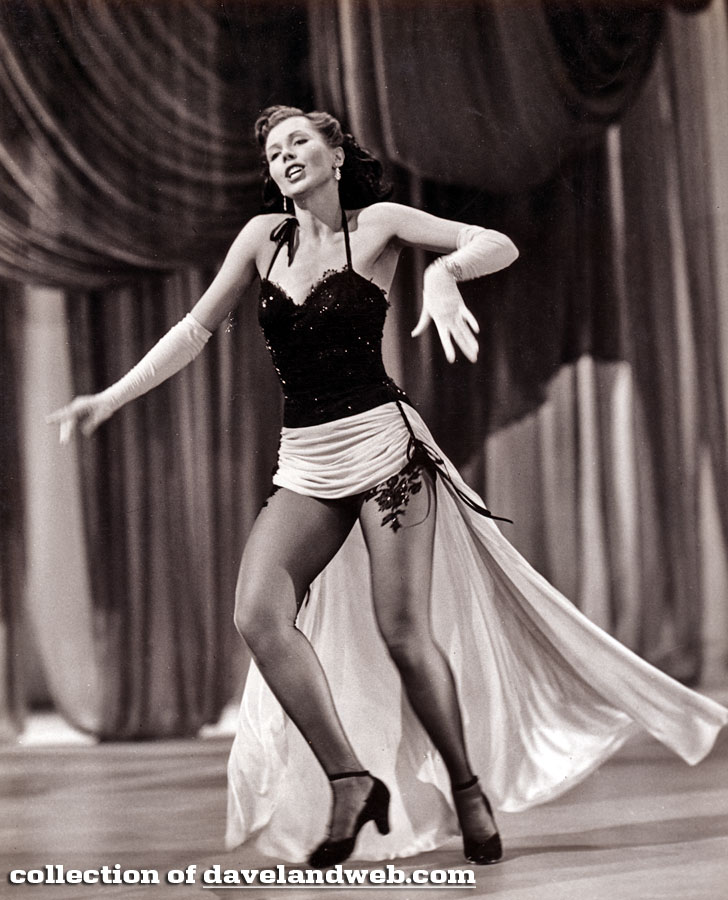 What better way to celebrate Easter today than with a vintage photo and publicity blurb featuring MGM's talented Queen of Tap, Ann Miller, from the movie "Easter Parade"?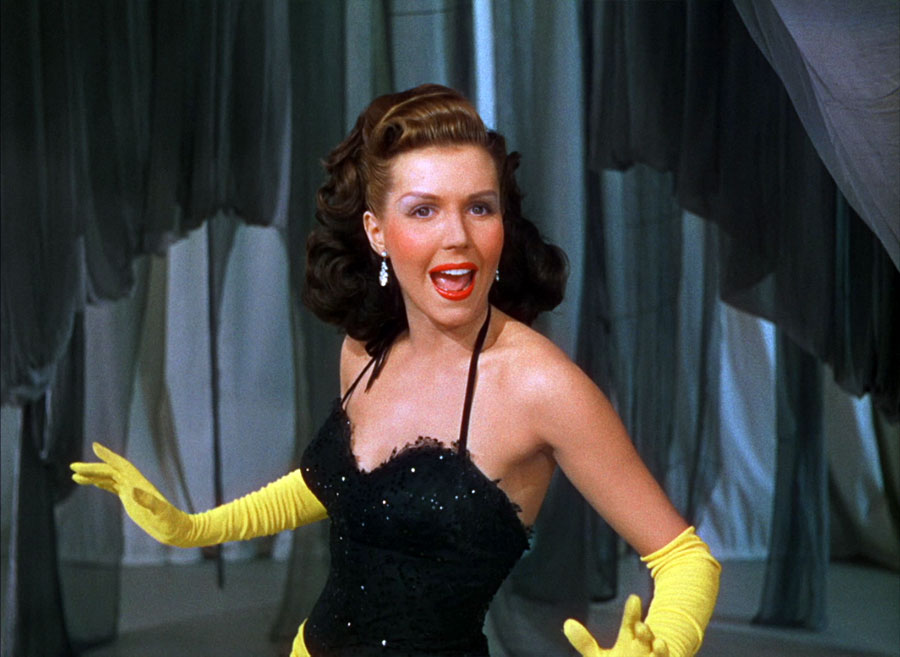 HOLLYWOOD'S DANCING DAUGHTER…She's Ann Miller, who, with her stellar role in Irving Berlin's "Easter Parade," reaches the peak of a film dancing career that began when she was just fourteen. The film also stars Judy Garland, Fred Astaire, and Peter Lawford. In addition to two numbers with Astaire, Miss Miller appears in two show-stopping solo routines in the Technicolor musical. One of these is to the old-time Berlin favorite, "Shaking the Blues Away." In addition to ten of his nostalgic old-timers, Berlin wrote seven new song hits for the Metro-Goldwyn-Mayer picture which Charles Walters directed. Arthur Freed produced, with Robert Alton as director of the musical numbers.

Her whirling feet are tapping out a lightning-fast rhythm here as she displays the talent that has led to her recognition as Hollywood's foremost feminine dancing star today.
My other favorite song is "Alabam;" probably one of the best dance numbers Garland ever did.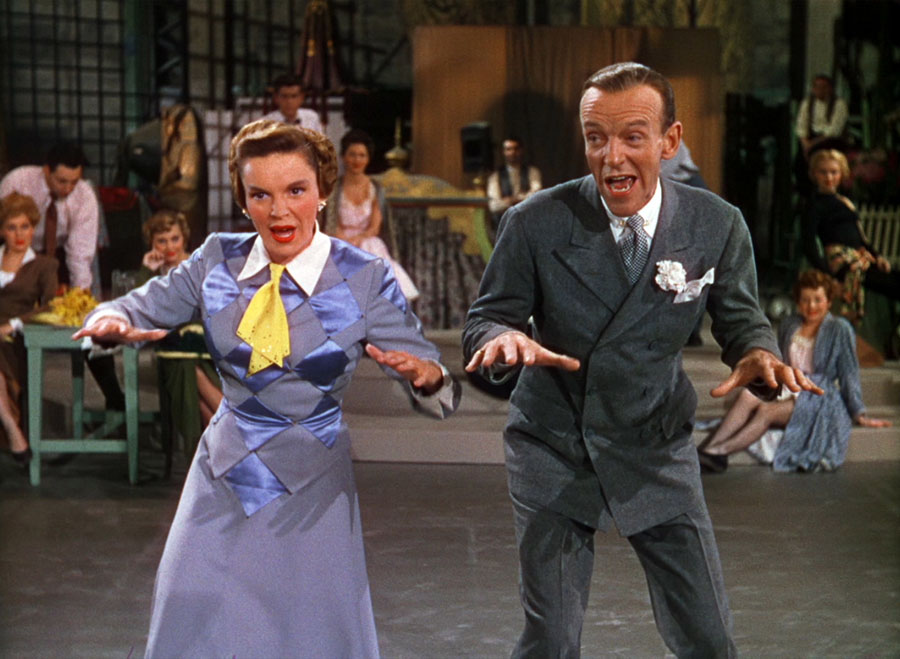 The movie is also well known for the "Couple of Swells" number, where Judy Garland and Fred Astaire dress as hobos, while poking fun at high society snobs. It is so rare to see Astaire dressed shabbily, let alone dancing with such joyfully comic and playful abandon that it is easy to see why this part of the film has become a classic.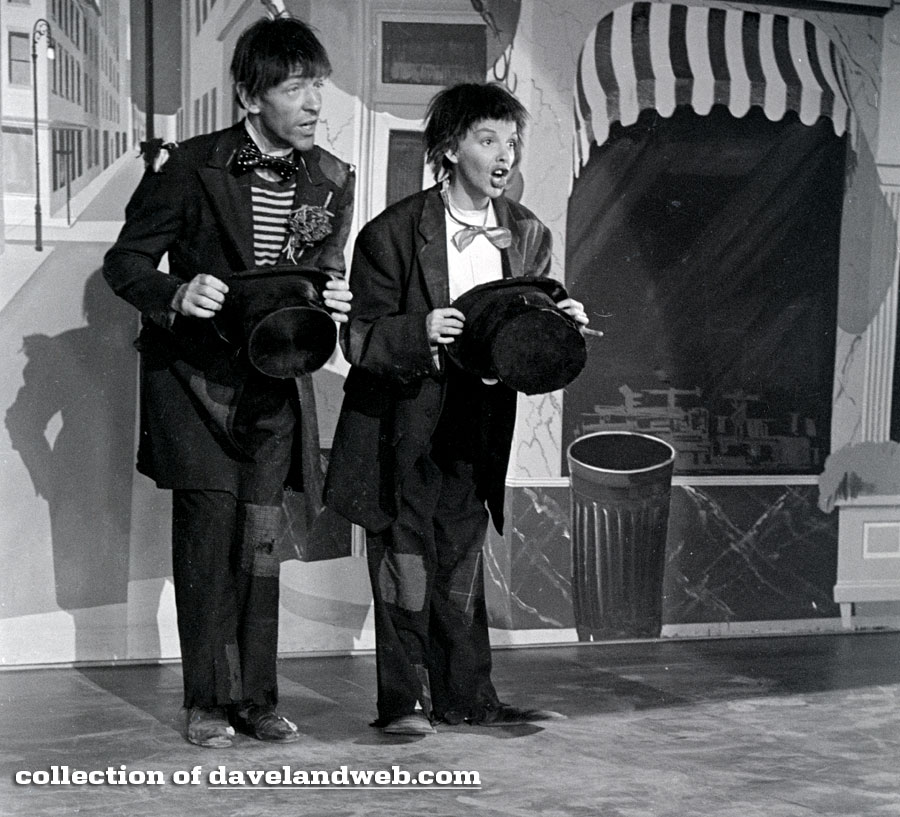 Although there was a 23-year age difference between Garland and Astaire, the warm rapport and chemistry between the two makes the love story of the movie totally believable. Still, it would have been interesting to see Gene Kelly with Garland, since he was the original one hired to play Astaire's role until an injury forced him to decline.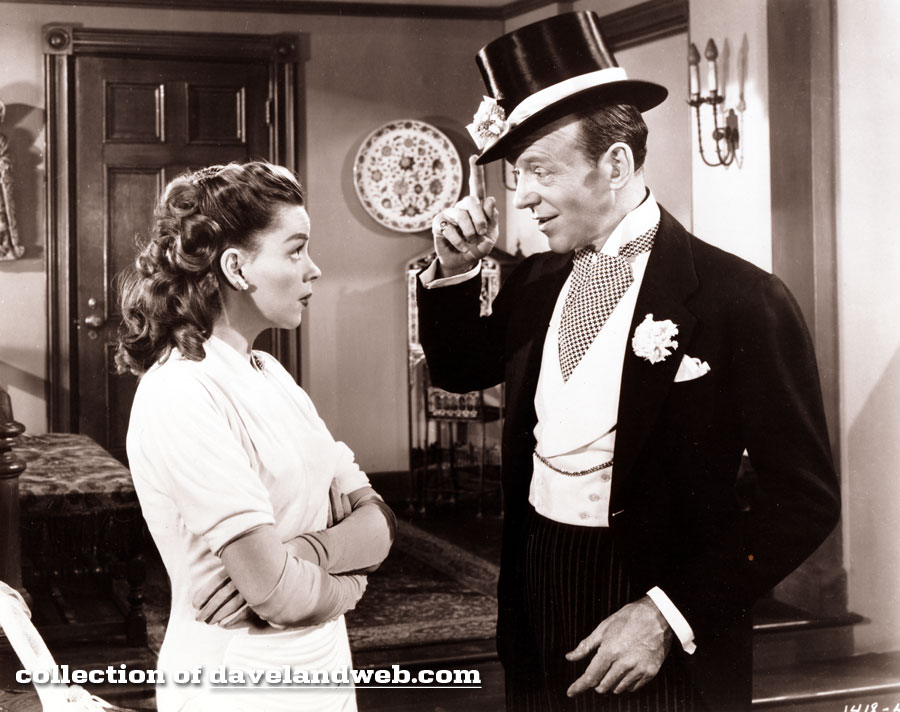 Do you have your bonnet ready for the Easter Parade?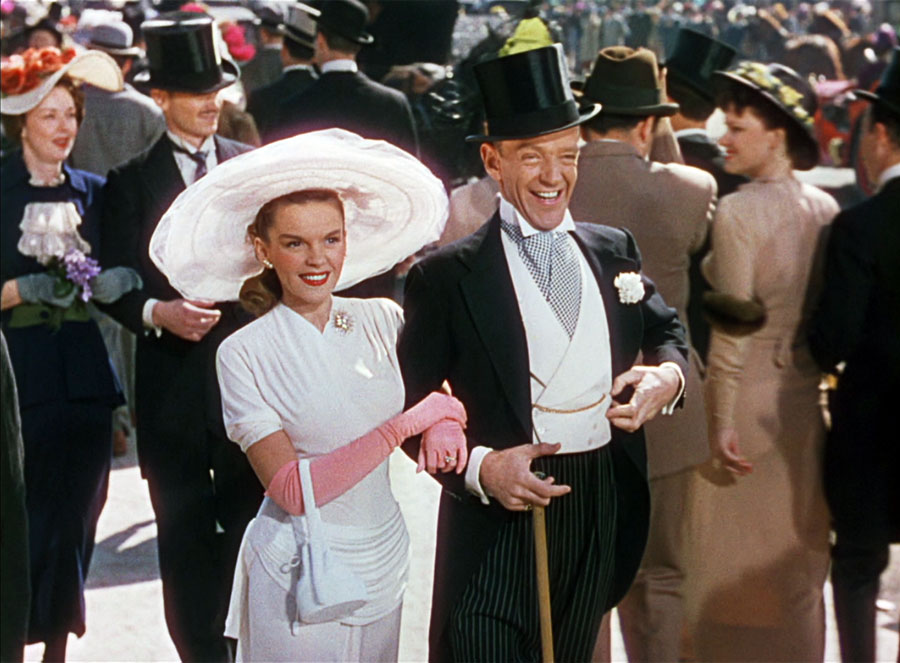 See more "Easter Parade" photos on my
Judy Garland web page.