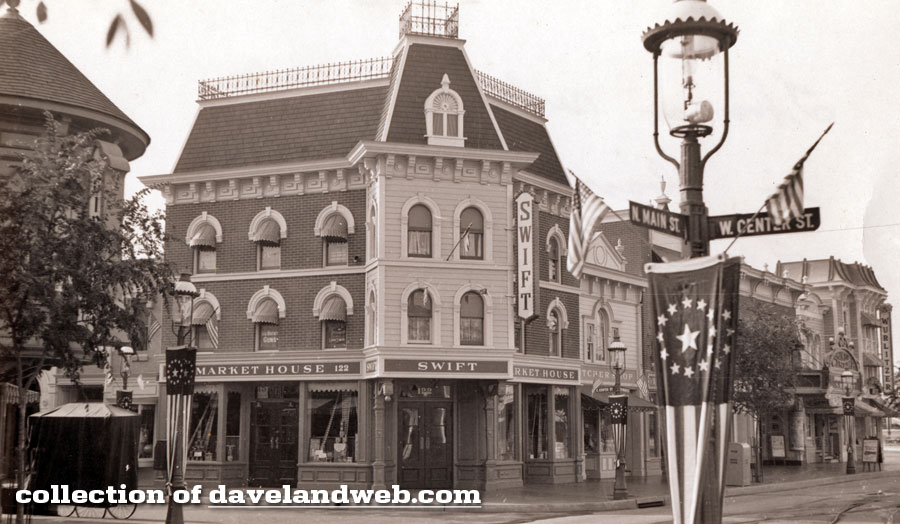 Still no news on what will happen to the Market House when Starbucks moves in, so in the meantime, another tribute to this historic Main Street shop. This vintage photo is from September 1956, back when it was still sponsored by Swift Premium Meats. Zooming in, you can see a few of the A-Frames near the Main Street Cinema. The one on the left, leaning against the wall, is one that was typically in front of the Fire Department in Town Square.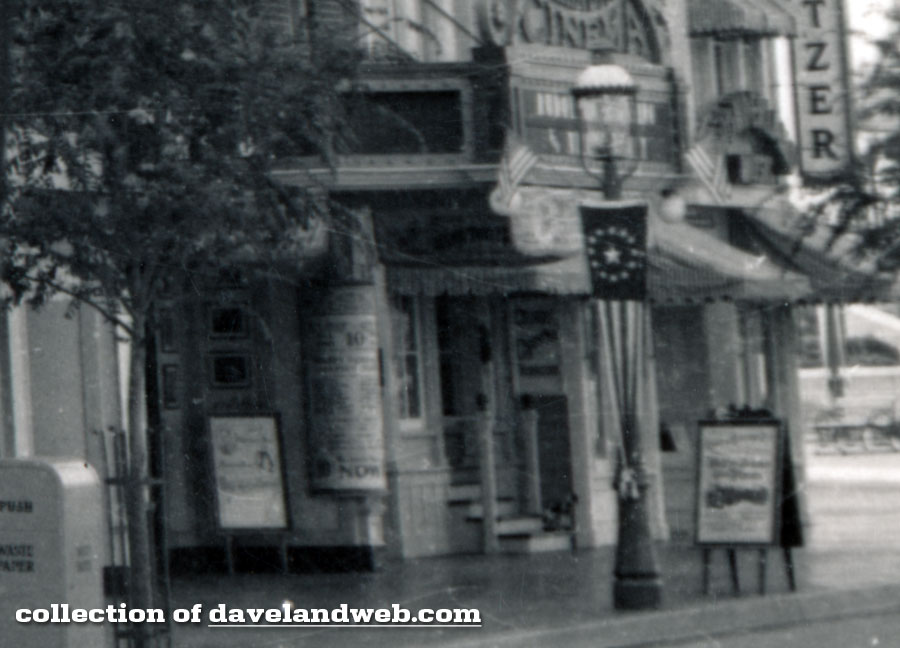 The back of the photo tells me that the person who shot it was a cast member.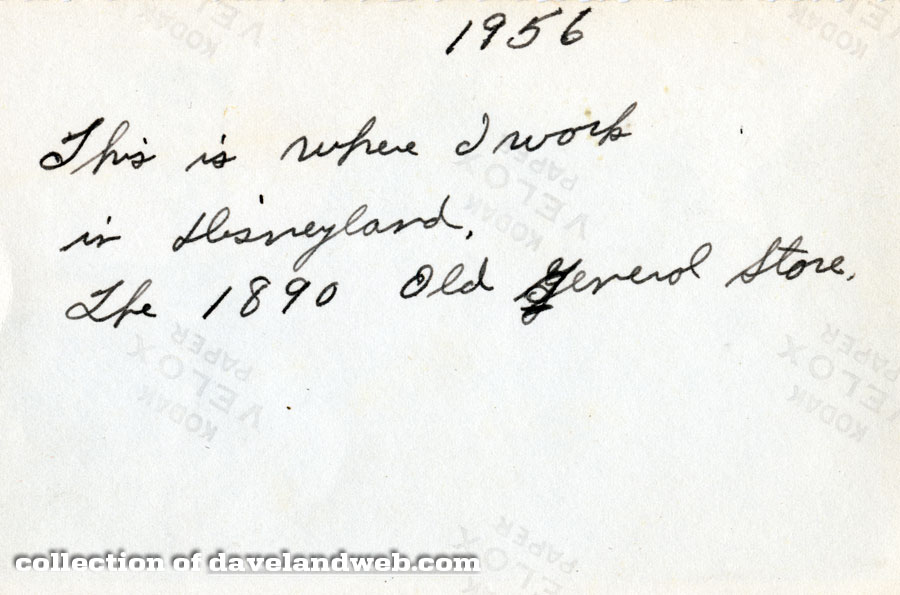 Bursting into full color, this Summer 1963 view shows the Market House from a different angle.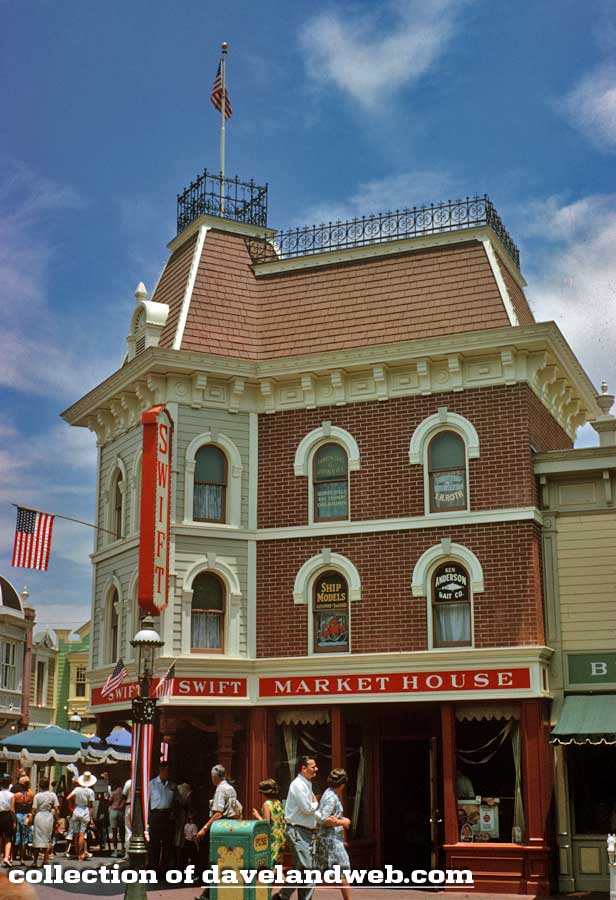 I just had to zoom into the window, where you can see that Cold Cuts are being advertised:
A rare May 1961 vintage interior shot, with guests having fun listening in on the 1890 party line recording. Is that a vintage stamp machine on the left?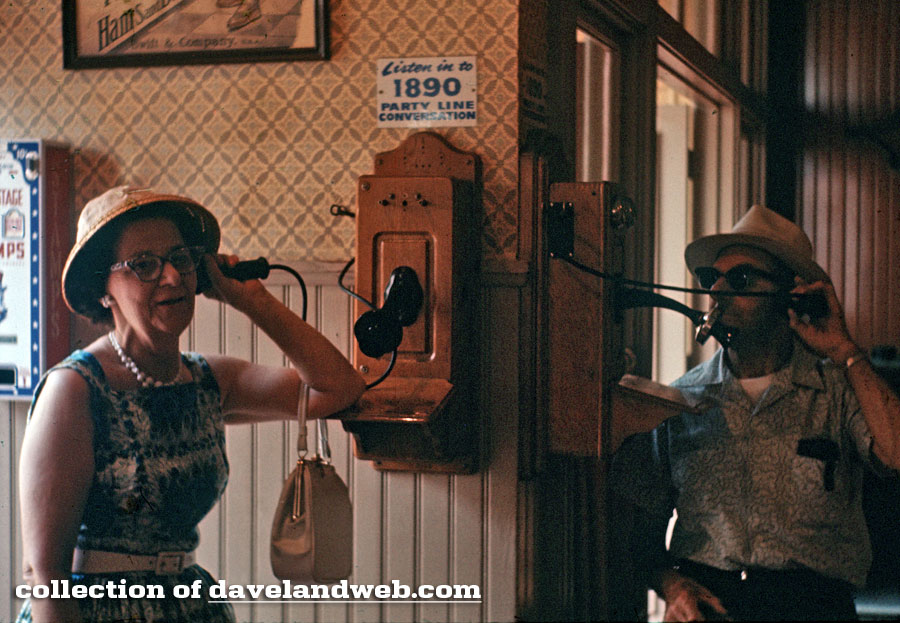 This contemporary shot would lead one to believe that the same phones have survived over the years.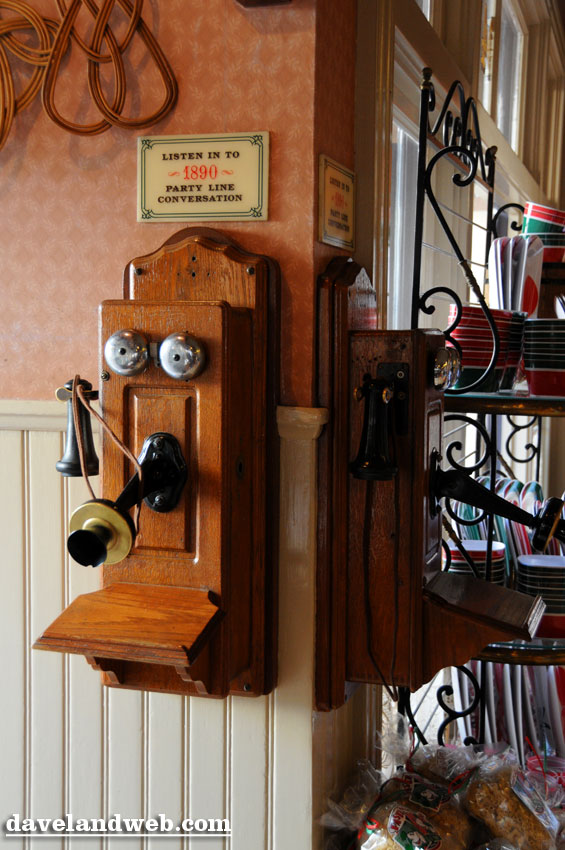 See more vintage & current Disneyland Market House photos on my
Market House web page.