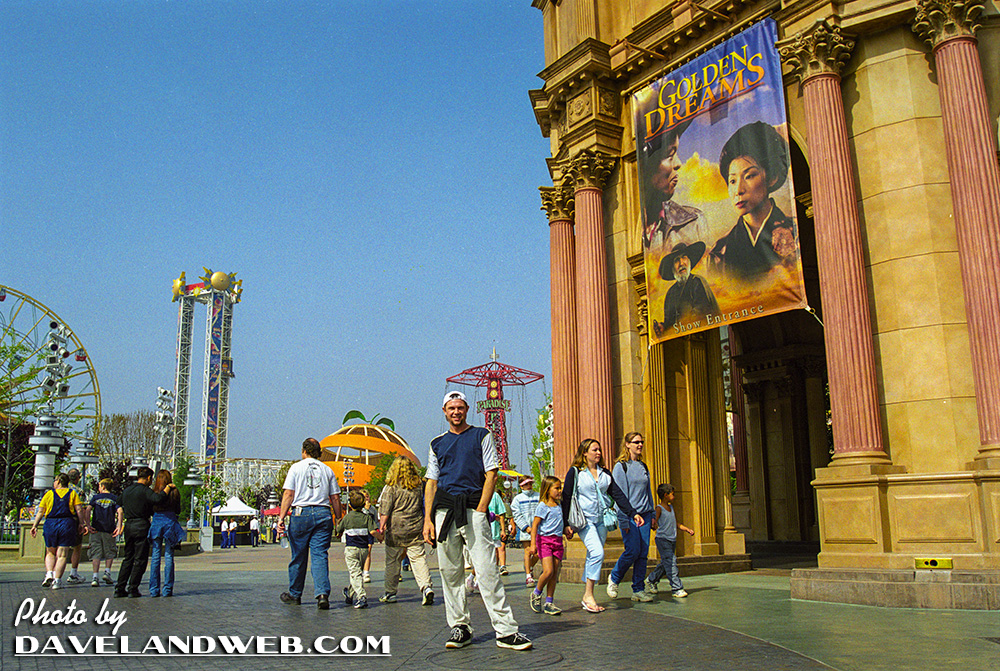 Disney California Adventure was originally built as a "best of" version of the Golden State. Naturally, there was a section of the park that was supposed to represent San Francisco. In this April 2002 photo on the right, you'll see the Disney version of The Palace of Fine Arts, the only remaining structure from the 1915 Panama-Pacific Exposition.
As you can see, as originally conceived, the DCA version is a scaled-down and simplified version of the beloved San Francisco landmark. The DCA color scheme was fairly faithful to the original: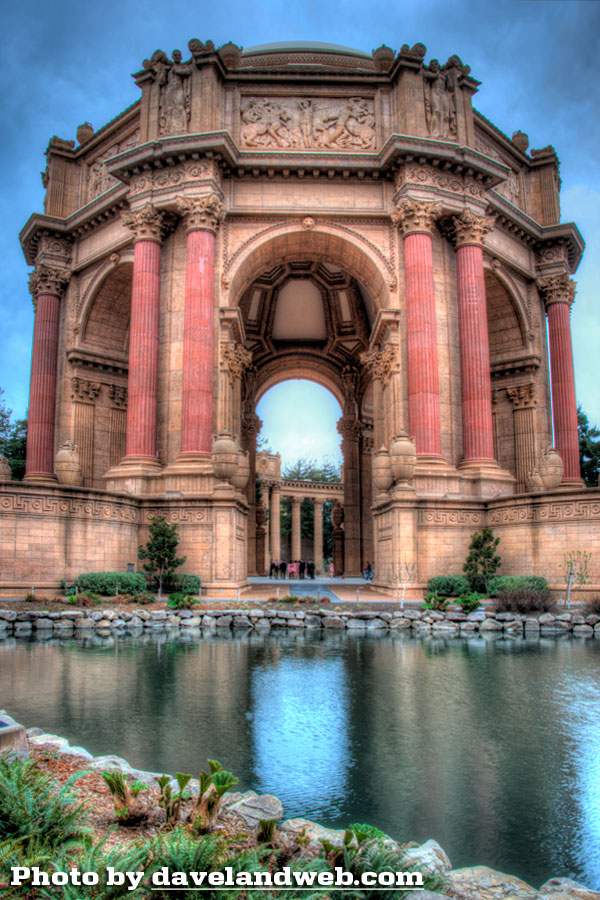 This view was taken from California Screamin' in Summer 2005: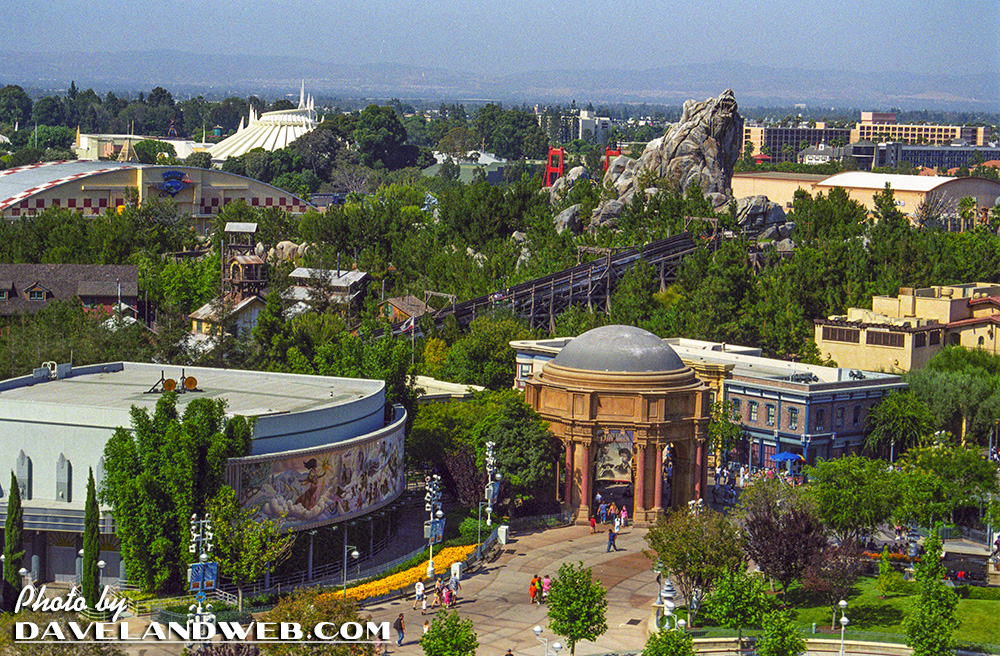 Once the Whoopi Goldberg movie "Golden Dreams" left the DCA attraction building...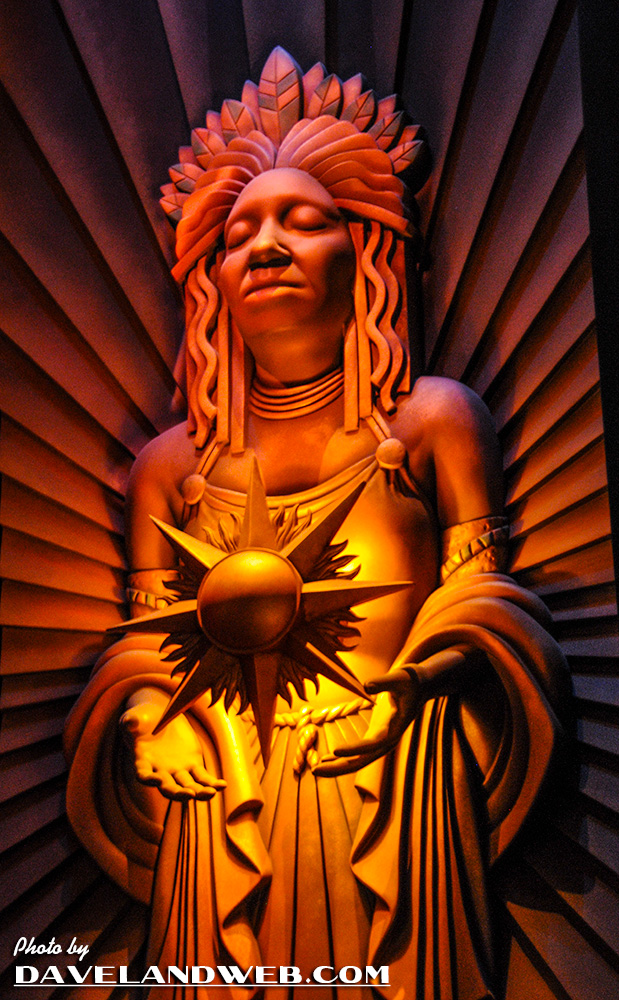 and was replaced by The Little Mermaid dark ride, the color scheme became much more fanciful. The homage to the Palace of Fine Arts is almost unrecognizable.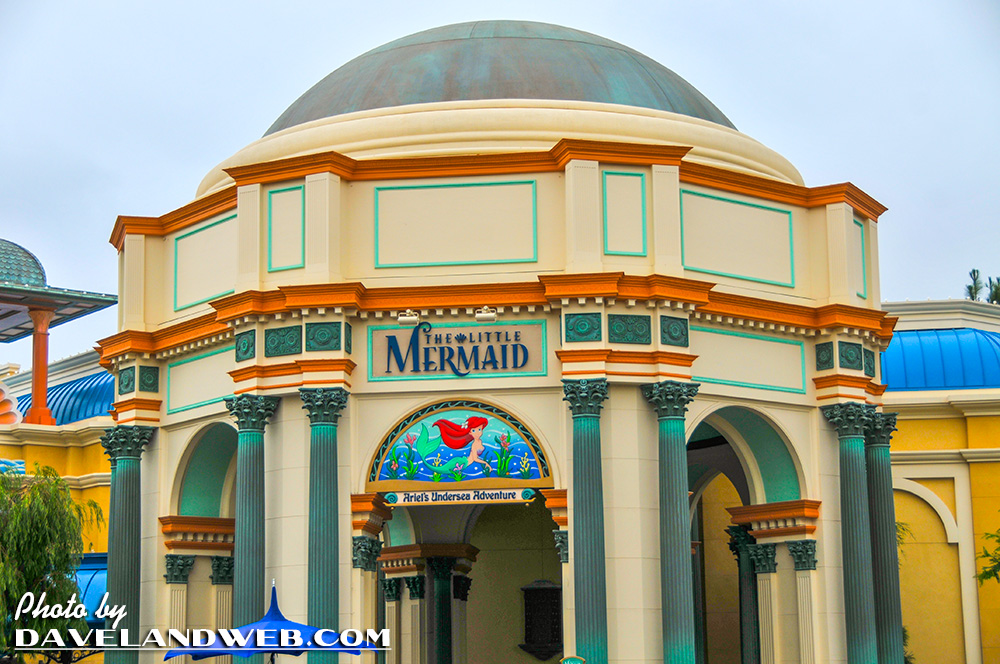 Back to the original, here's a panoramic view:

And a few detail shots to round out the post: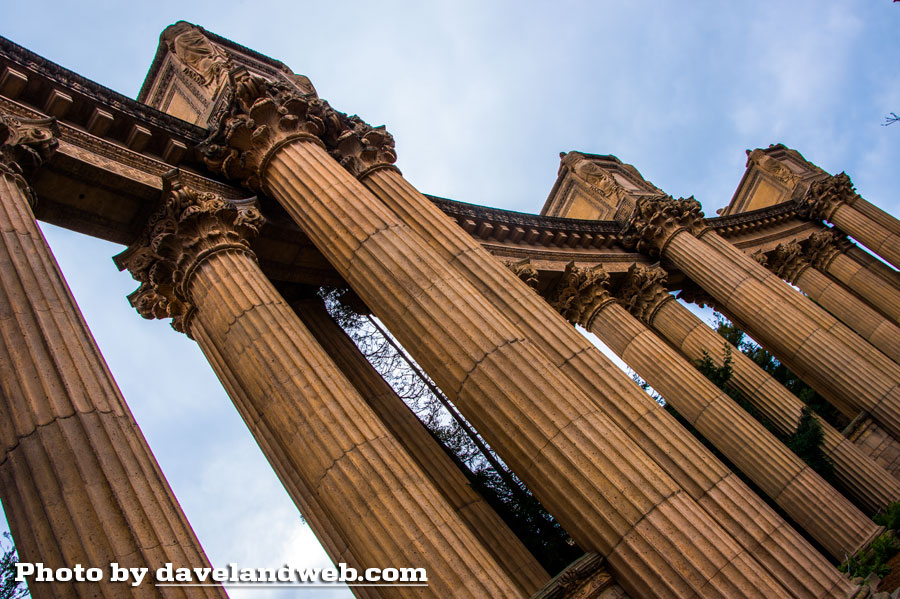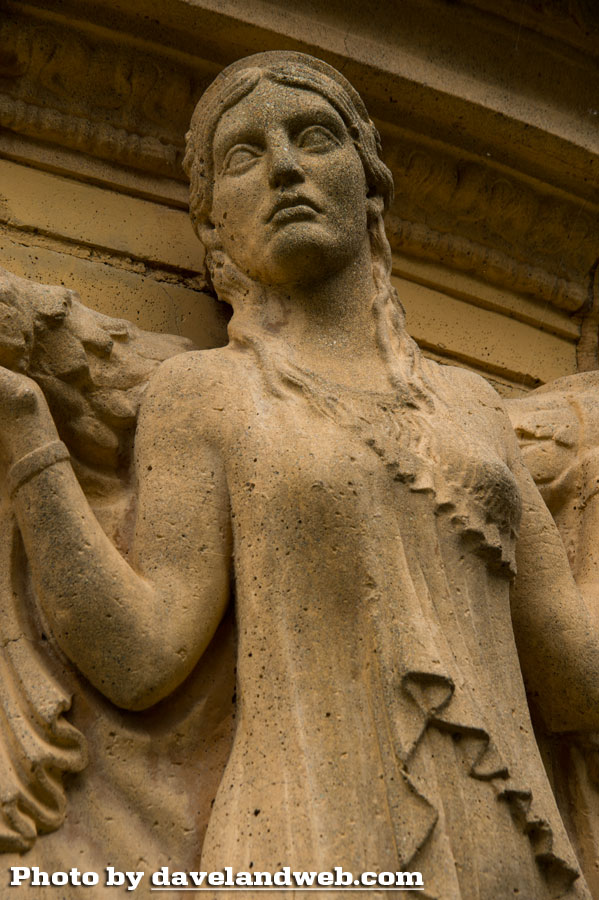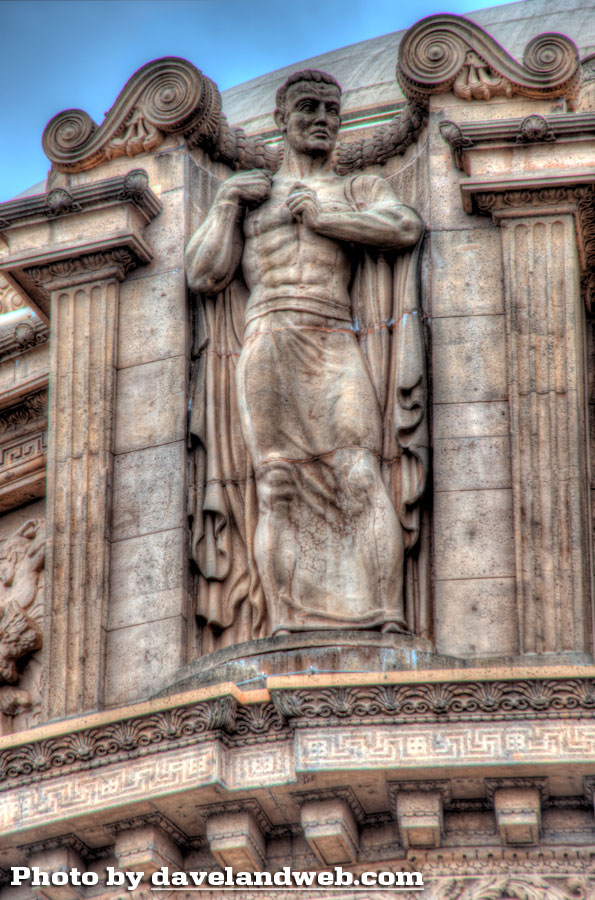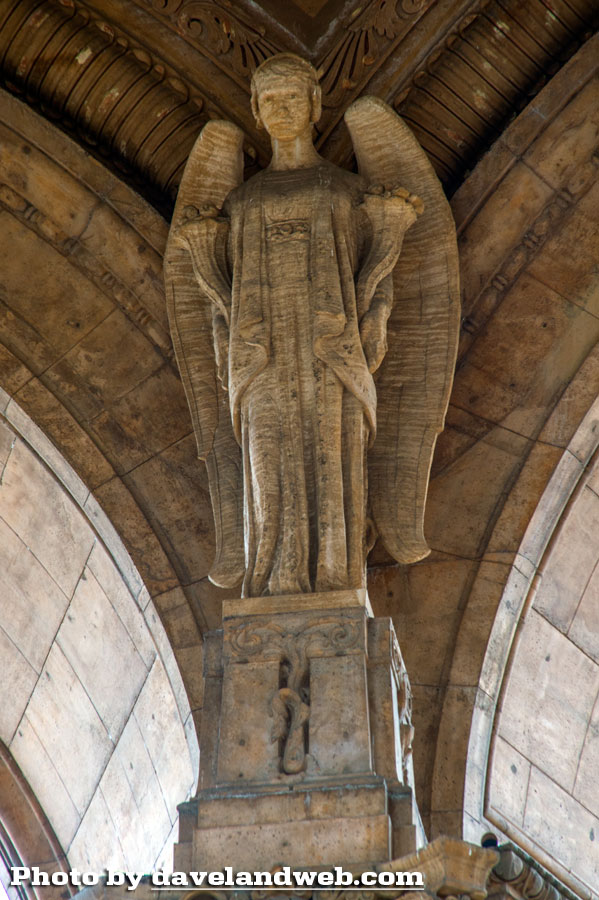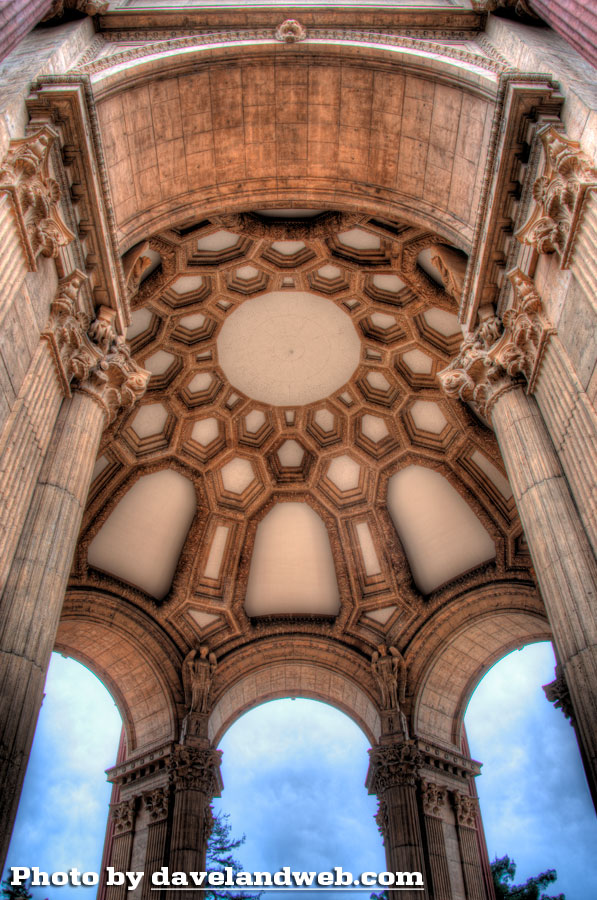 See more Palace of Fine Arts photos on my
Palace of Fine Arts web page.